Add some inspiration
to your spare time.
Look for the experiences that bring you joy, and find every reason to capture what may seem ordinary. Because now, those simple moments are all the more meaningful.
—
Below, you'll find some tips, guides, and creative ideas to help fill these days purposefully and enjoy reliving them with your photos.
Activities to keep you creating
Try out these photography ideas and print projects with family, friends, or even solo!
Pro-tip: We recommend 4 x 6" prints with a 35¢ postcard stamp!
Turn Photo Prints into Postcards
Pro-tip: Each card in your pack can be different! Create a set for all the birthdays and occasions coming up with a unique photo on each card.
"My prints — of photos taken on an iPhone and blown up to 16 x 20" — turned out beautifully, and I can't wait to hang them in my home."
"This little bit of extra time has given me the chance to do something I have been putting on hold for so long-Family Pictures Photo Book! It is a pretty easy hands-on project to a beautiful photo book you will have for the rest of your life!"
"We created a baby board book and it came out amazing!! I love how much I could customize it, specifically picking my own hex colors and page layouts."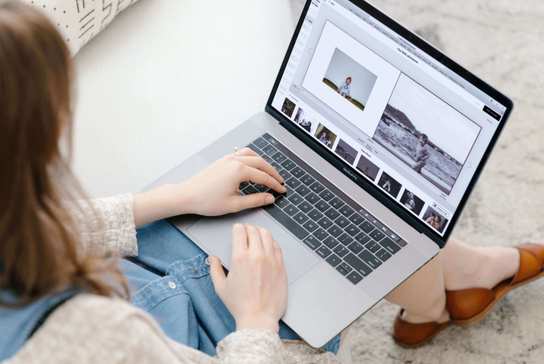 Combining camera rolls with friends or family members has never been easier. Simply set up a shared album on your iPhone or Google Drive to upload and send one another photos. You can create a joint account on our site — or better yet, make your photo album collaborating over FaceTime. Go through the photos, make selects, and build your album. Collaborative photo projects are a great way to relive a meaningful trip or season, together.
Let your journey become others' inspiration — join us on Instagram and share what you've created.
# T E L L O N
F R O M O U R P I N T E R E S T P A G E
Browse our curated idea board and find some inspiration to incorporate into your own photo project.
E X P L O R E
Take cues from our favorite interiors to help your home feel more like you.
E X P L O R E
(That's you!) See what others have created, and don't forget to share with us when you're finished.
E X P L O R E
We're happy to help in any way as you dream of your next project or photography activity. Drop us a line over at help@artifactuprising.com — we'd love to chat!