Design Services
Let us professionally design the album of your dreams.
Get started with just a $100
album deposit and design fee.


For weddings, birthdays,
and all your milestones along the way.
HOW TO GET STARTED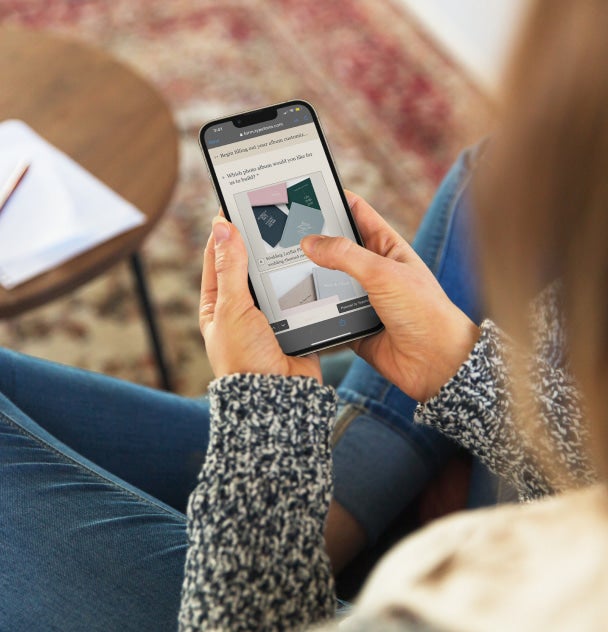 Share Your Vision
Once we've received your inquiry and deposit, you'll fill out a brief style guide and share your thoughts with an account representative.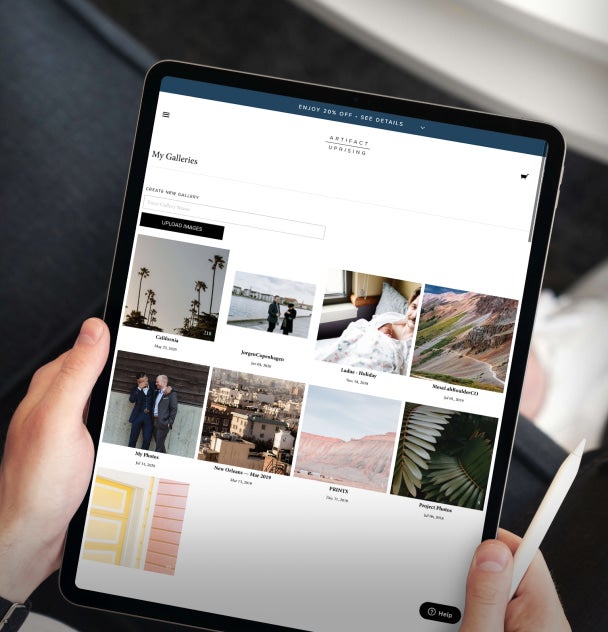 Upload Your Photos
Simply upload your photos to a gallery in your Artifact Uprising account, and you'll be paired with an expert designer who will take care of the rest!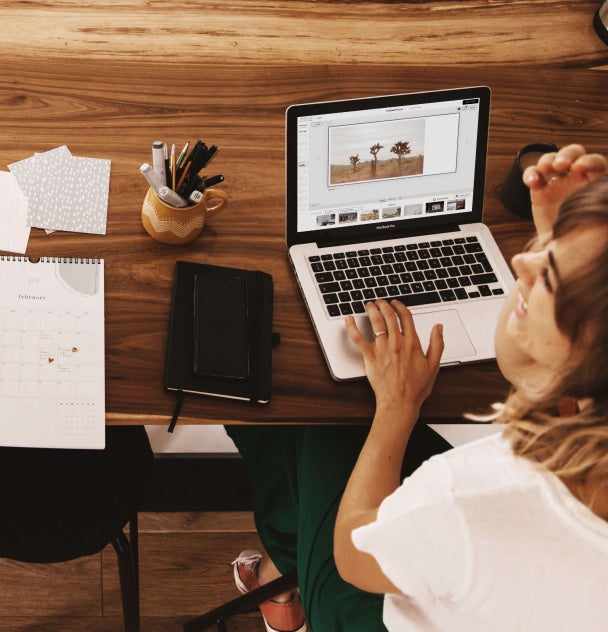 Review Your Album
Within days, the first draft of your custom album is ready for review. Our designers take your feedback to make revisions before the final design.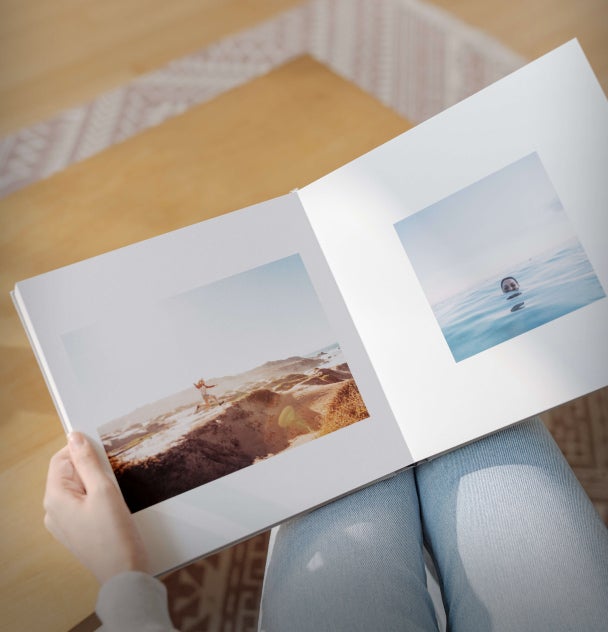 Enjoy
Once you've signed off on your album, it will be added to your cart and ready to purchase. Hello, best mail day.
Packages start at $334, including the album and design service.
Package Includes
• Any of our Layflat Albums starting with 30 ultra-thick pages
• Custom, foil-stamped cover and spine, your choice of fabric and foil color
• Up to 60 additional pages at your request SEE WHAT CUSTOMERS ARE SAYING...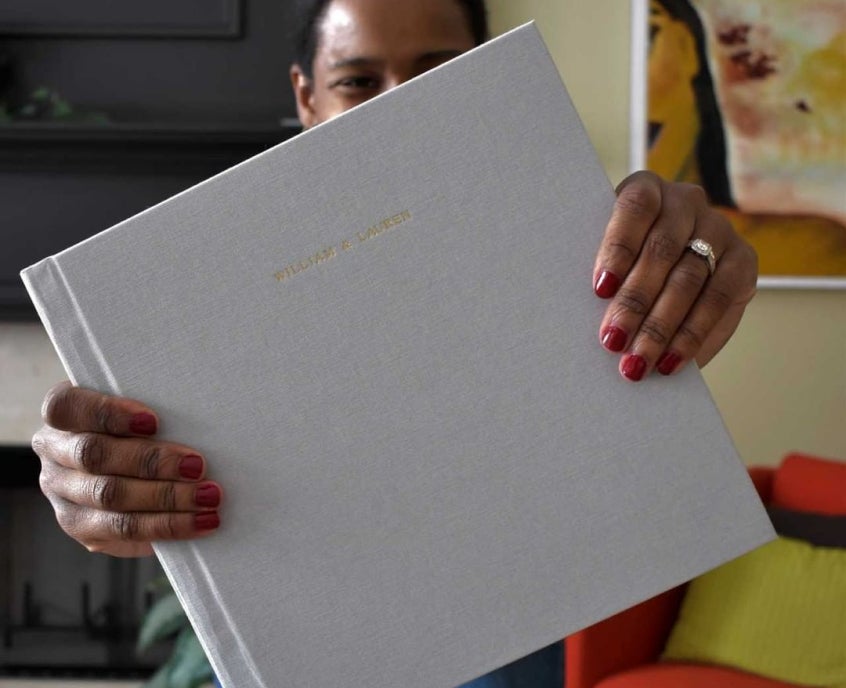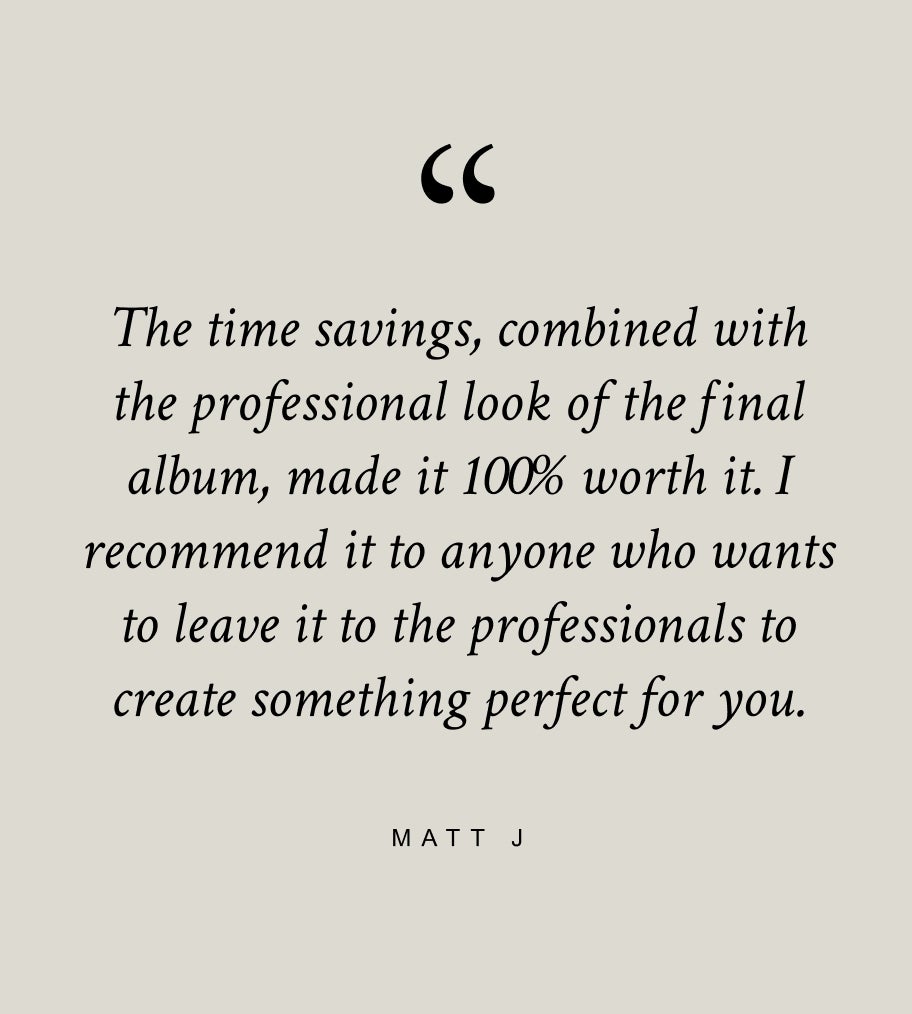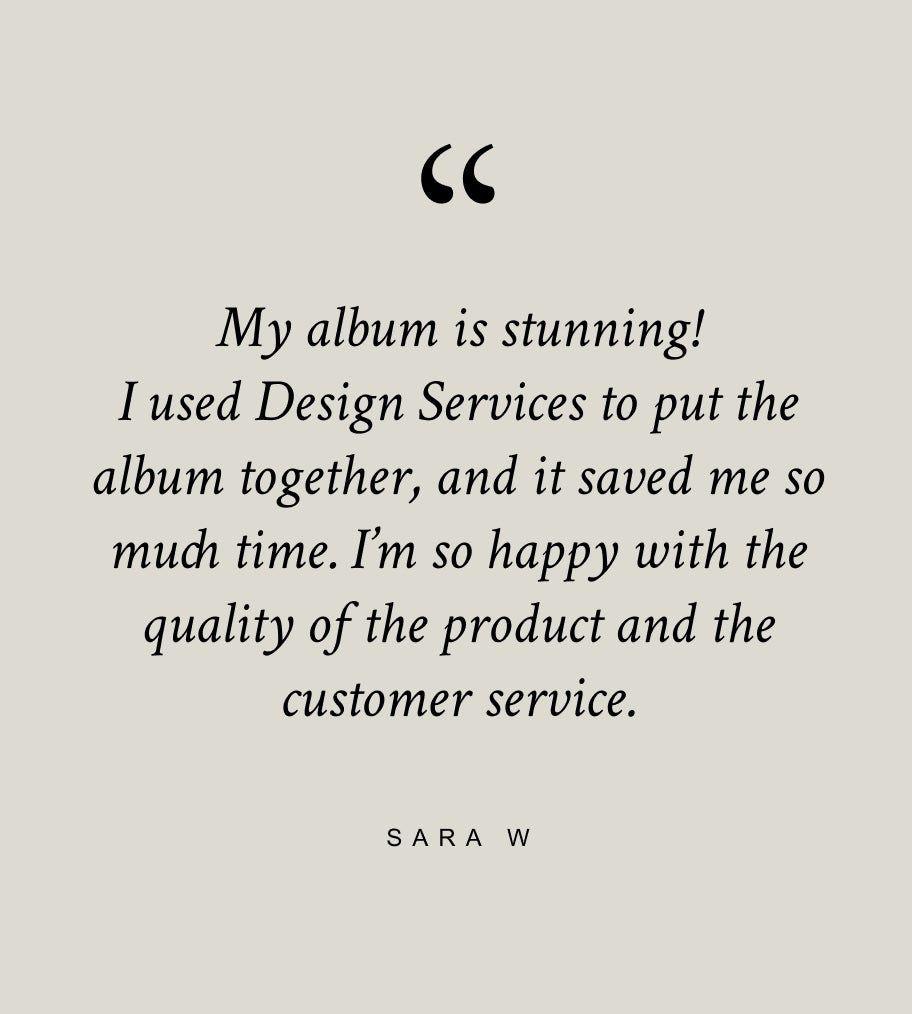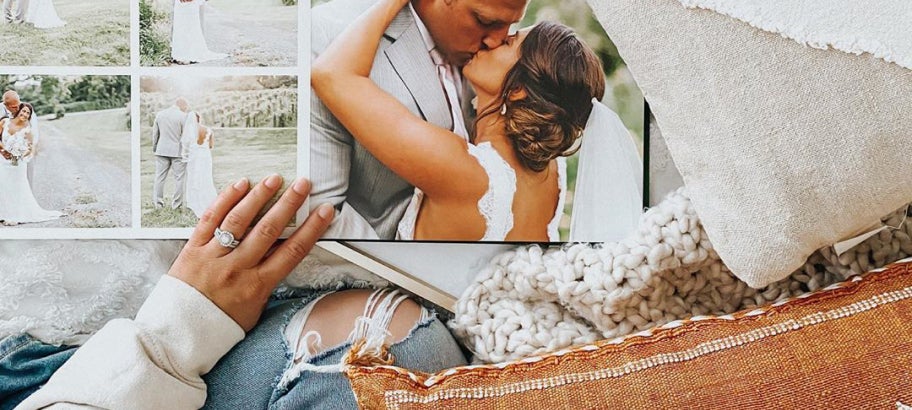 HEIRLOOM-QUALITY,
MADE TO LAST.
Our Best for Your Best
From their roots as thoughtfully sourced materials to the intention with which they're crafted, our premium photo albums will be enjoyed for generations to come.
FAQ
---
How does Design Services work?
An album deposit ($100) and the design fee ($119) are required to confirm your order. From there, a team member will reach out to gather information about your album vision and pair you with a designer. We will recommend the best number of photos to upload for our designers to curate, based on the number of pages in your album. Once we receive your photos, your designer will reach out via email with the first draft of your project to review. You'll use a proofing tool to communicate with your designer any changes needed. Depending on the frequency of feedback and number of design revisions, it can take 2-3 weeks to complete the design. Once the design is complete, the album will be placed in your cart and the book deposit applied for you to purchase.

Please Note: We offer 2 revisions after receipt of your first draft and additional revisions are $50 each. Photo libraries larger than our standard gallery size of 200 images will incur additional fees.
---
What options do I have to customize my album or guest book?
---
How many photos are able to be displayed in an album or guest book?
Our Signature Layflat, Layflat and Wedding Layflat photo albums hold up to 90 pages and can usually showcase up to 160 images. For Guest Book designs, we recommend fewer photos to allow extra space for handwritten notes day of.
---
What if I purchase and then change my mind?
We will refund design fees paid in advance only if no design work has begun. Should you choose to cancel your Design Services project after paying the $100 deposit, the amount of the deposit will be converted to an Artifact Uprising gift card. Read our full Terms and Conditions.
---
Do you offer photo curation or photo editing?
We offer curation up to 200 images for ANY type of book.

Additional curation:
$80 for up to 750 images
$100 for 751-1000 images
$130 for 1001-1500 images
$150 for 1501+ images

We do not offer image retouching or photo editing services at this time.
---
How do promotions, gift cards, and store credit work with Design Services?
Site-wide sales and promotions may not be applied to the design service fee or shipping costs, but can be applied toward the cost of your album. Specific Design Services promotions may be available from time to time or through partnerships, and may not be combined with other offers. Gift cards, Wedding Albums Collections credit, and Zola credits can be applied to the final cost of the album upon checkout with the final design. Read our full Terms and Conditions.
---
What if I want you to design multiple albums or order multiple copies?
For more than one album that's uniquely designed, we offer additional design services at $50 per additional album. If you want to use Design Services in combination with a Wedding Albums Collection, please mention this when working with your account manager or submit an inquiry via the Contact Us form. Multiple copies of the same album can be ordered directly from your account after design completion.
---
What file specifications do you recommend for my photos?
Images must be in the sRGB color space. Images must be less than 25MB although we recommend having them be between 4-7MB for easy upload. Images will print best when in the range of 150-300 DPI. For further clarification, click here.
---
Prefer to drop us a quick note?
Email us at designservices@artifactuprising.com or submit an inquiry via Contact Us. Our account managers and expert designers are available Monday - Friday: 9am-5pm MST and will reply within 1 business day.