---
Modern Wall Calendar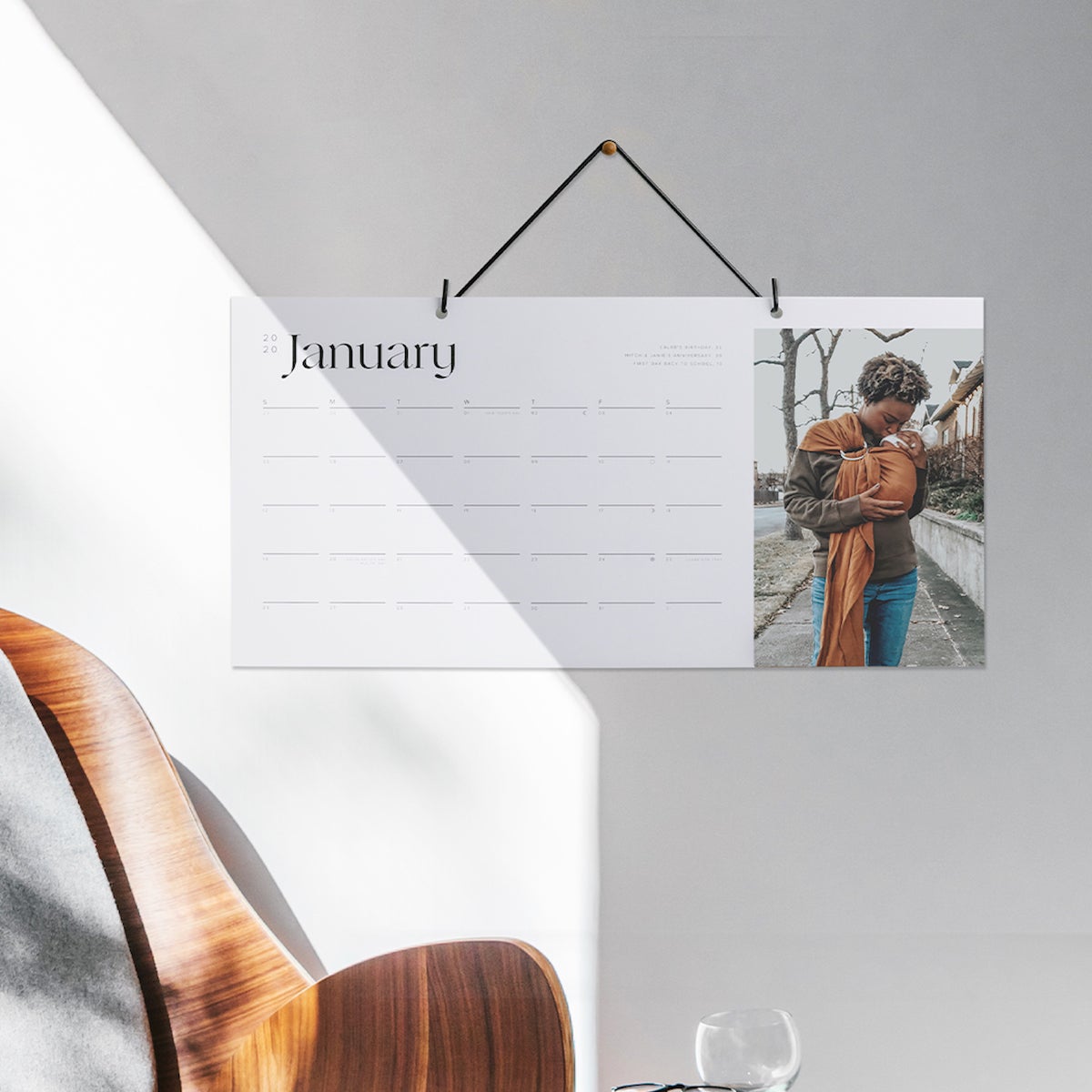 With each passing day, we're reminded of the moments that made us and encouraged to carry them with us as we grow. Created for tearing and sharing beyond the calendar year, the Modern Wall Calendar is specifically designed to reduce waste with perforated tear-and-keep images on each page.
---
Hardcover Photo Book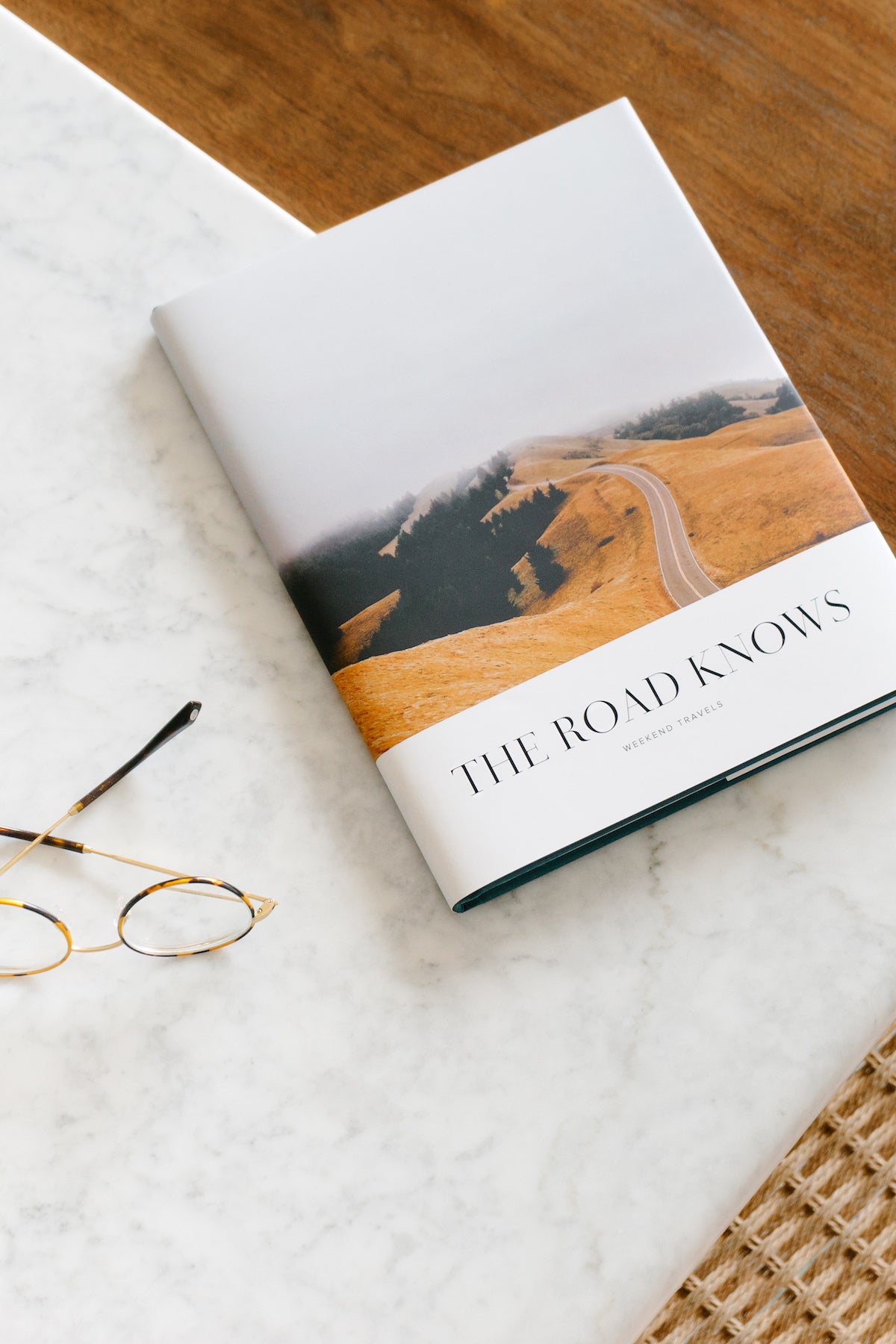 We know practicing sustainable manufacturing methods only scratches the surface of creating a green environment. To value lasting beauty, we have to make permanence a priority. Our Hardcover Photo Book feeds this intuition through interior pages printed on only 100% recycled paper — utilizing eco-friendly practices to let your experiences live on.

Note: Our Color Series Photo Book, Everyday Photo Book, Softcover Photo Book, and Instagram-Friendly Photo Book are all printed on 100% recycled paper as well.
---
Thank You Cards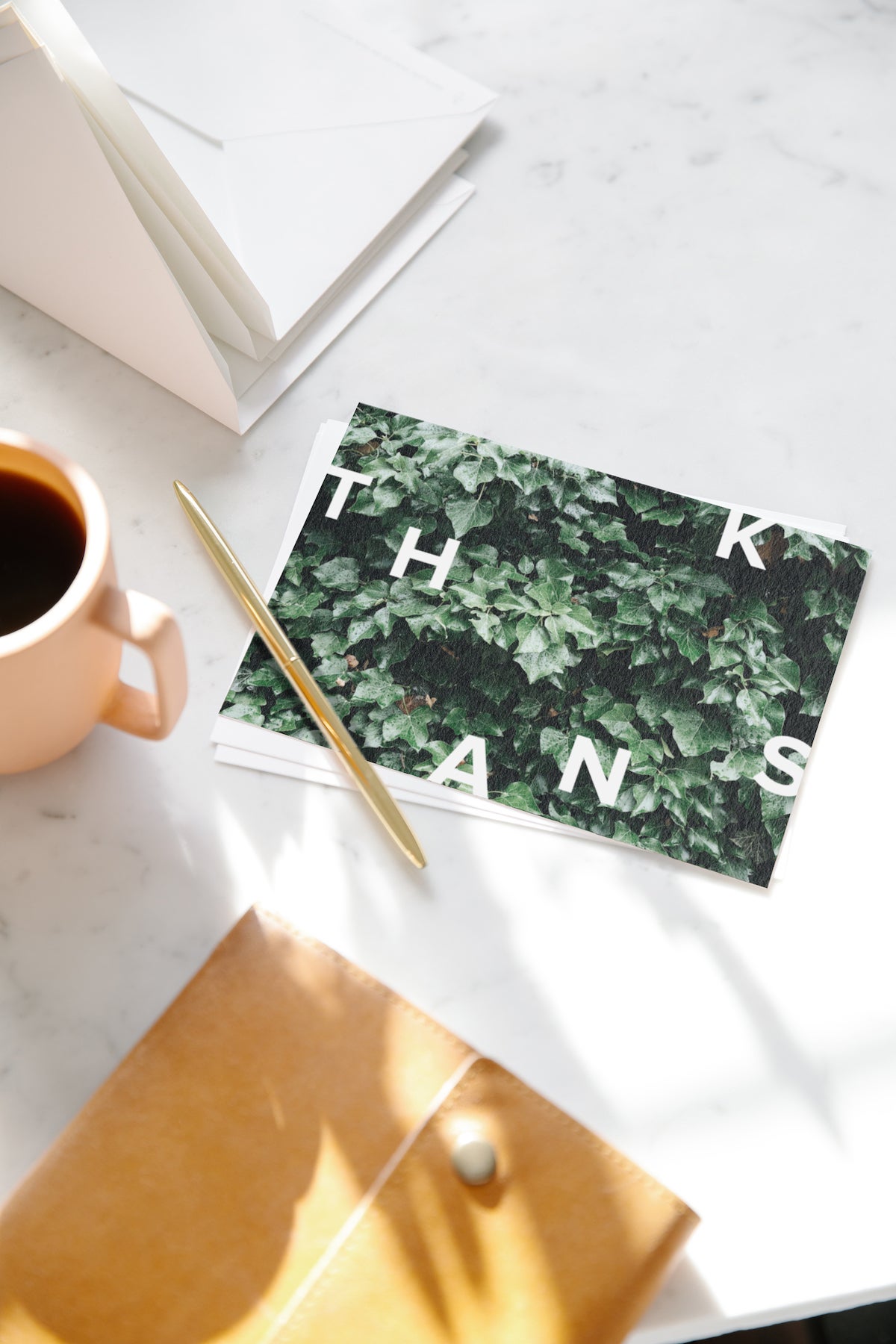 Whether you write them in the days after the honeymoon or months down the road, expressing gratitude for the people who made your day is an important piece of reliving the joy that started your forever. And just as you put deliberate care into deciding the details of your big day, we echoed this dedication in the creation of our Thank You Cards. Each card is printed on paper created using 100% post-consumer waste and backed by FSC certification.
---
Walnut Desktop Calendar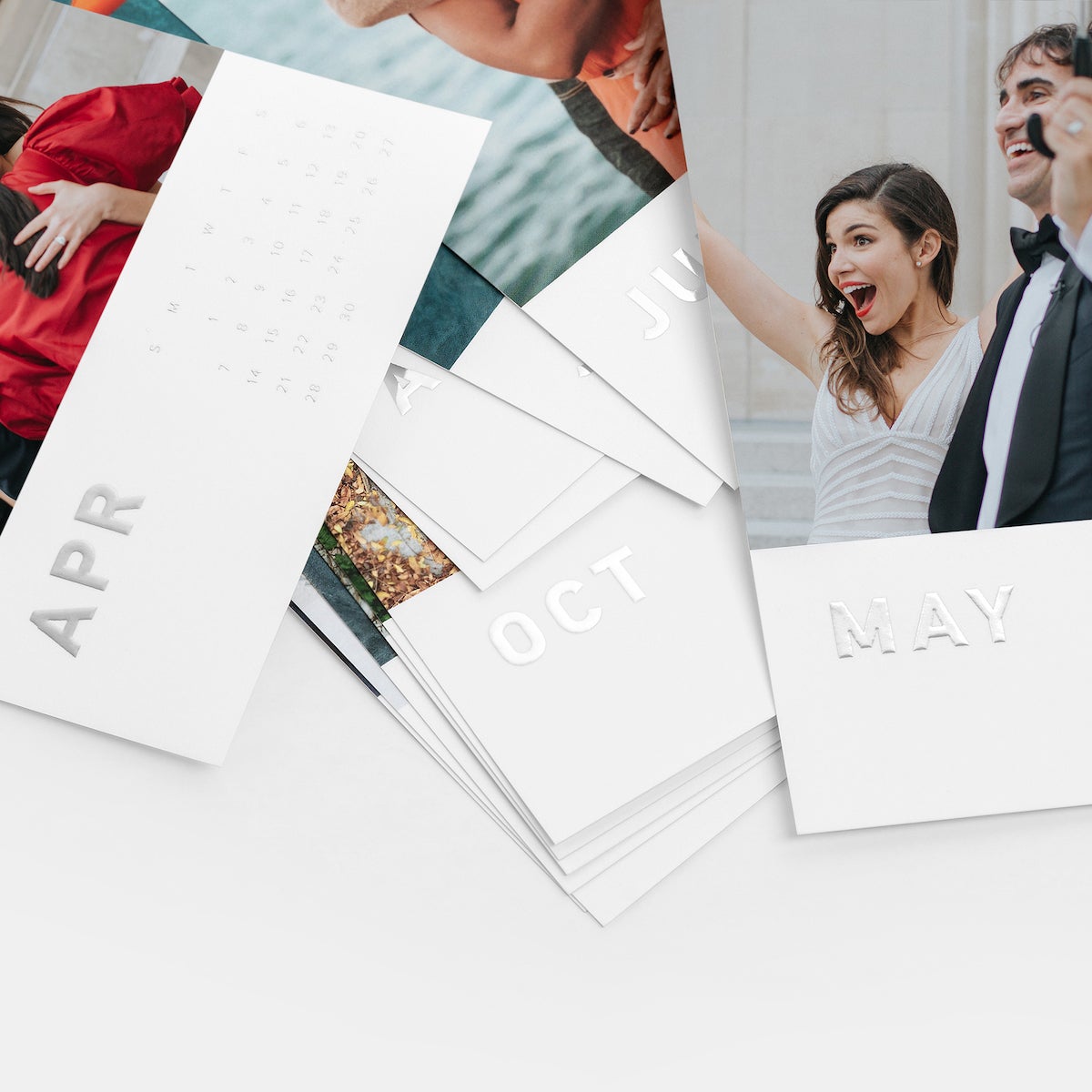 We understand that even the smallest decisions make an immeasurable impact, taking notice of them to make constant micro-improvements within our own practices. For example, when creating the Walnut Desktop Calendar, we opted for reclaimed walnut wood, which most furniture manufacturers would otherwise throw out because of small imperfections. But we didn't stop there: Anyone who creates this personalized calendar has the opportunity to purchase a calendar refill pack at the end of the year, rather than wasting the additional resources that it takes to create another clipboard.
---
Reclaimed Wood Quote Box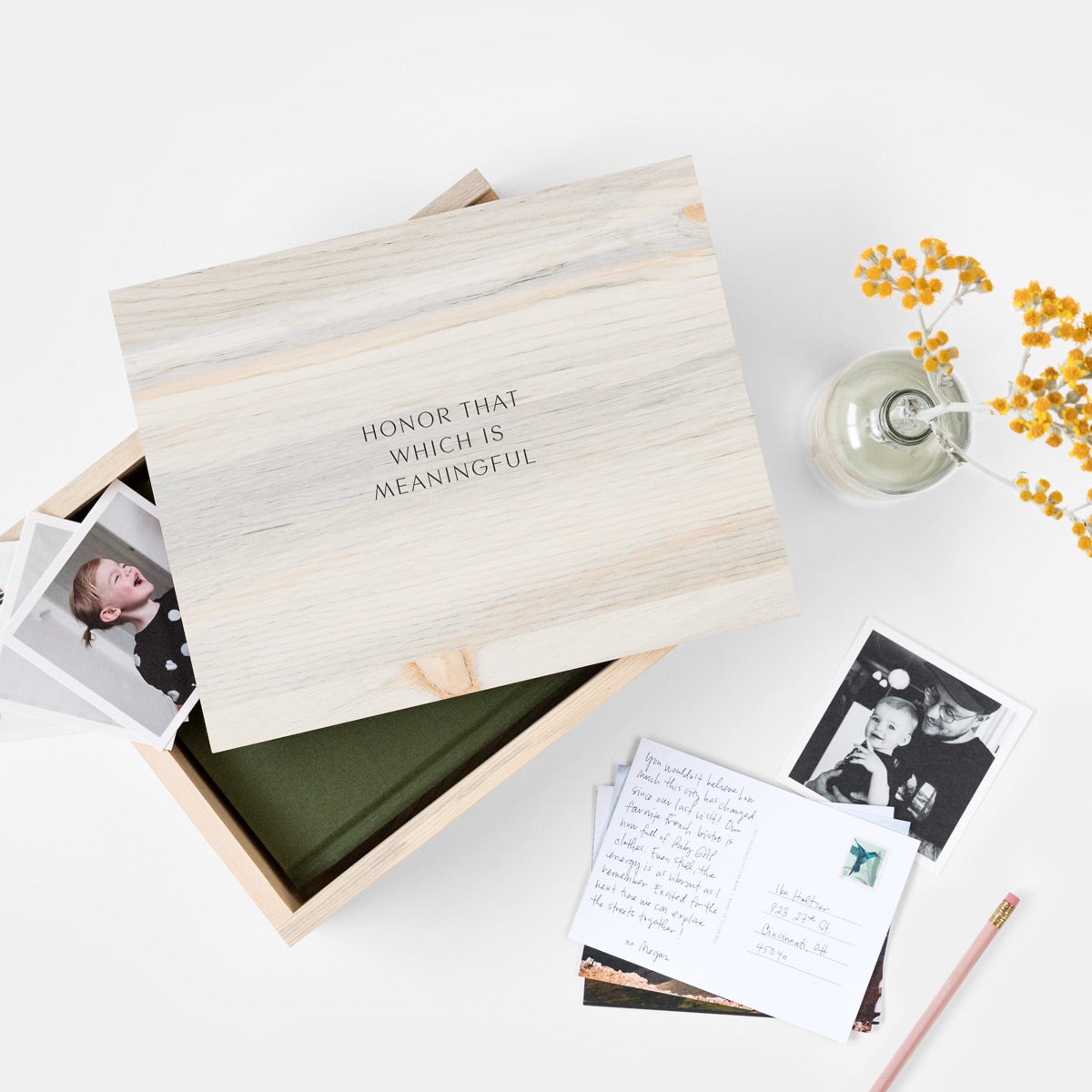 In our pursuit to make lasting materials, we've learned that the power of permanence often lies in timeless design. To create eco-conscious products with durable longevity, they must be thoughtfully sourced, versatile, and design forward. As we designed the Wood Quote Box, we did so with intention — knowing that the same box used to store a baby book will someday hold tangible memories from a joyful childhood.
---
Layflat Photo Album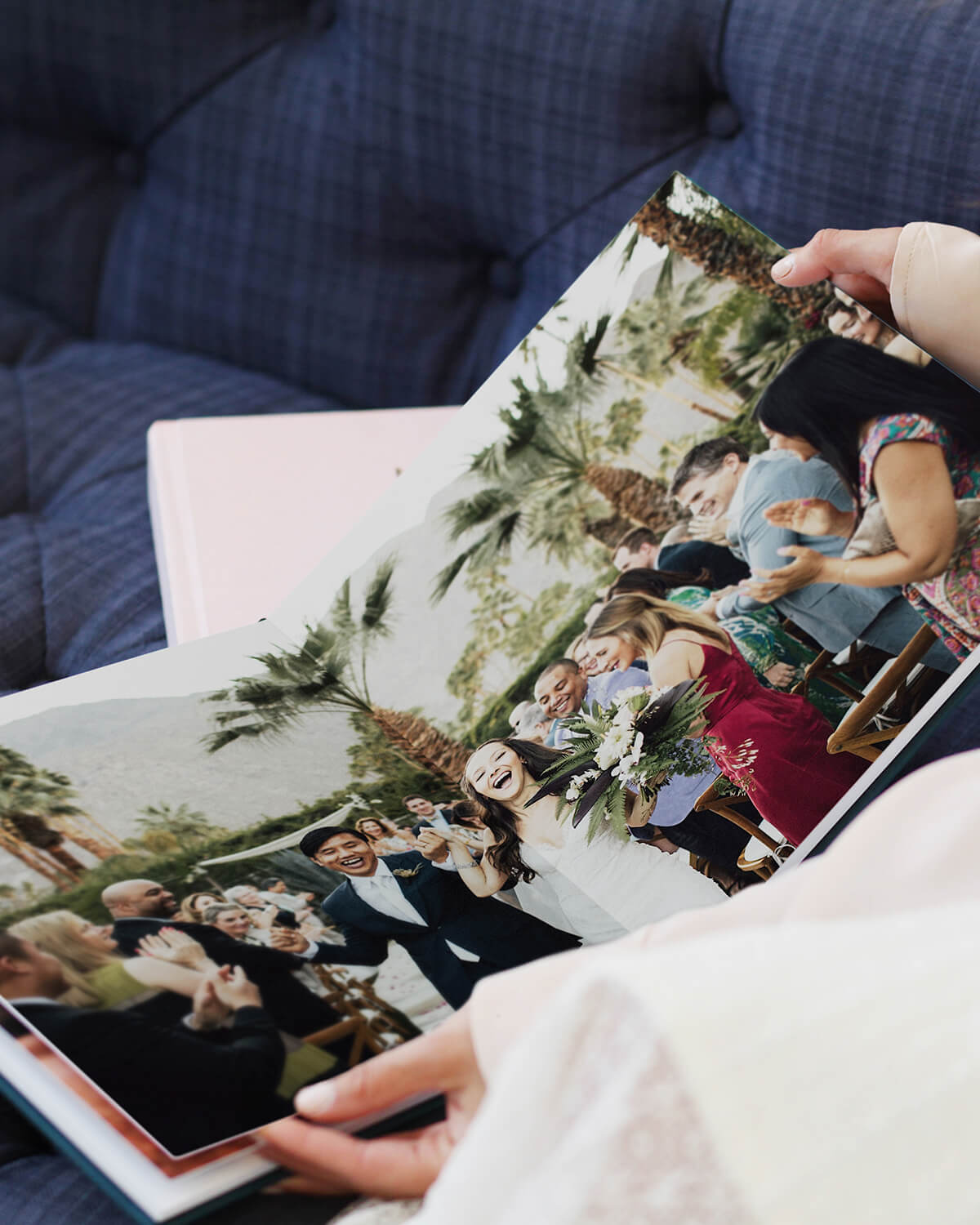 Taking pride in the execution of a finished product, to us, means being cognizant of every variable along the way — noticing space for improvement and utilizing every resource in the effort of relentless betterment. When creating the Layflat Photo Album, we opted for heirloom-quality pages and unique linen fabric options made from plants, not plastic. What we love most about this product? Even the presentation boxes are made from 100% recycled materials.
---
Birth Announcements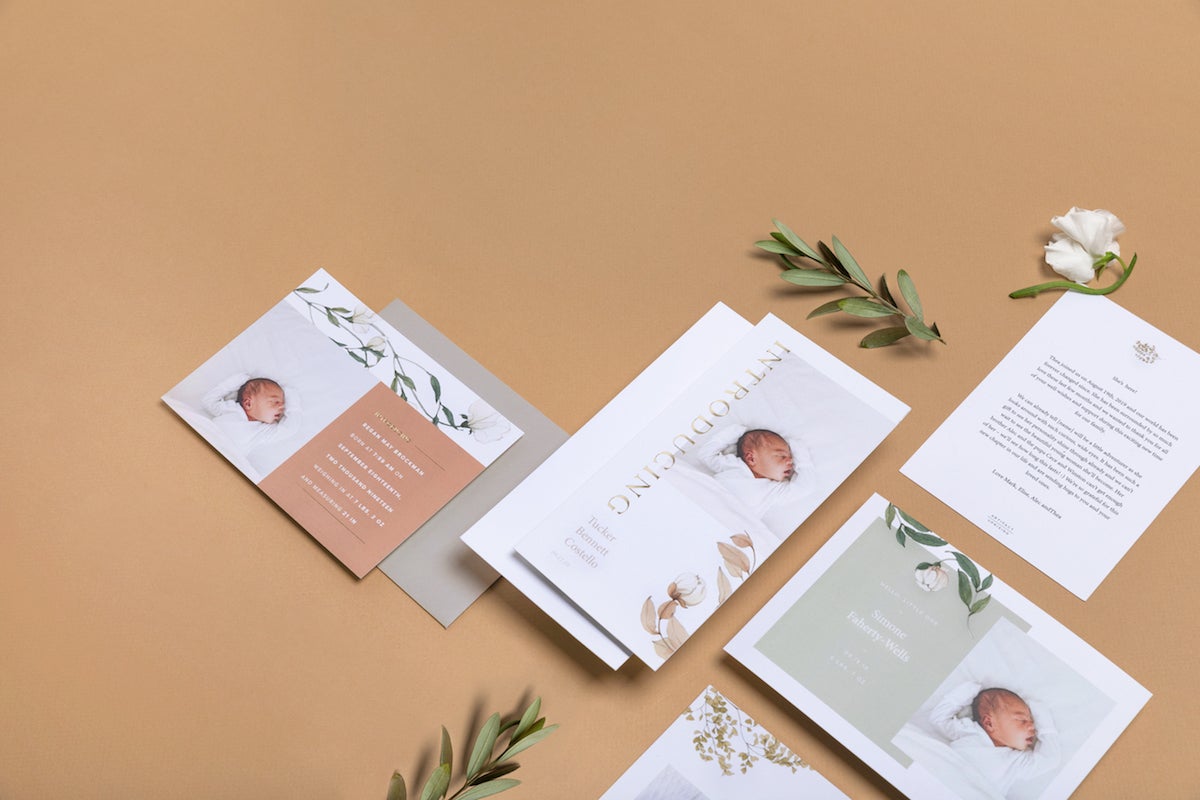 We believe exciting announcements should start with pure intention. Printed on high-quality, 100% recycled paper, our elevated Birth Announcements provide wholesome significance to one of the most memorable moments of your little one's beginning — welcoming them into the world, the best way we know how.
---
The Scrapbook Album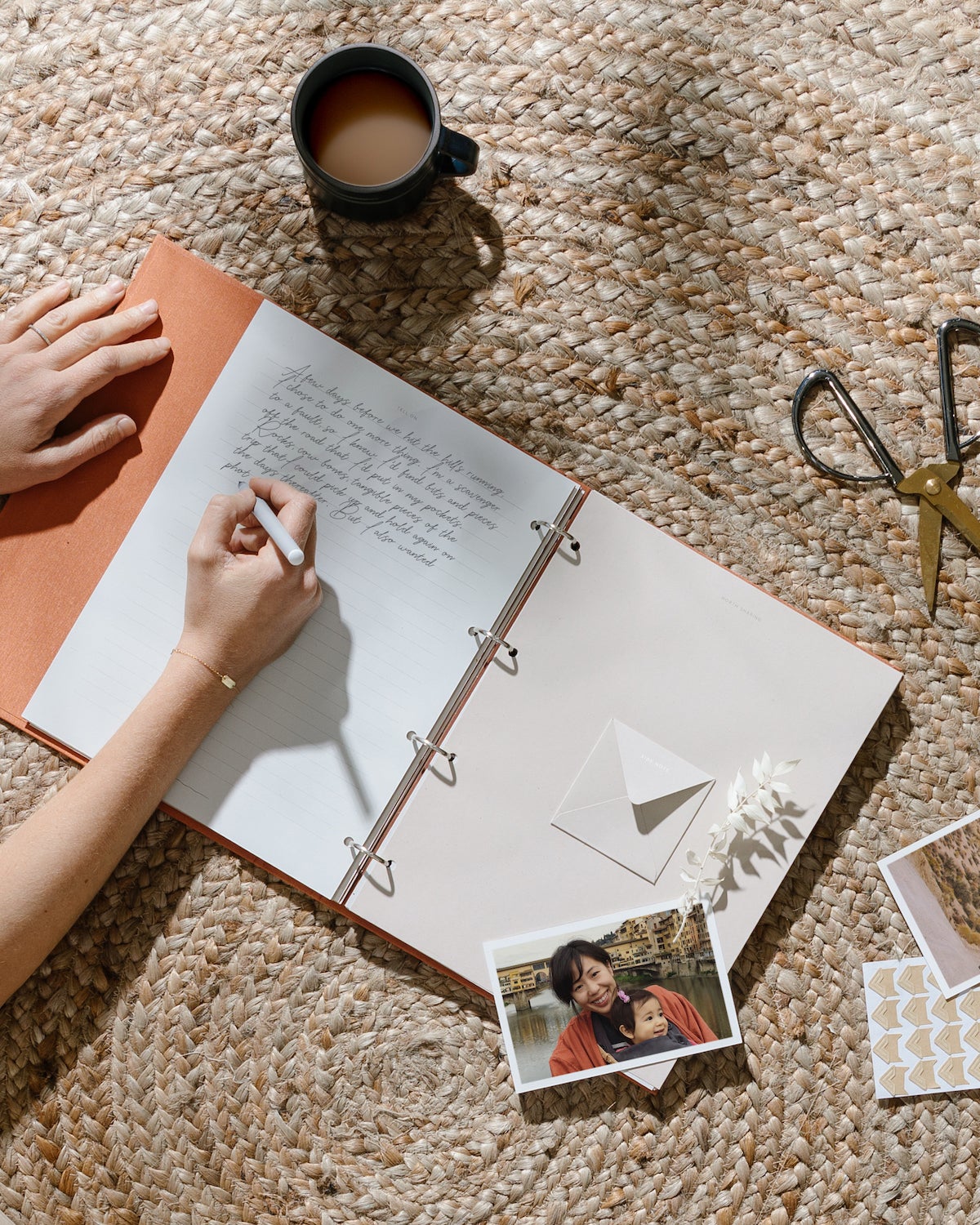 Like you, we find taking time to reflect and record even the most influential moments of our lives more difficult than it may need to be. The chaos of our present and the excitement of our future quickly consume our thoughts, and suddenly, the moments past fall faint. Through a desire to make storytelling simple and accessible, we designed The Stories We Tell Scrapbook Album. In its pages, you'll find convenient pockets and interactive prompts designed to bring a fresh start to recording the past.

When searching for paper mills to partner with for this album, we chose four around the world who are dedicated to a minimimized production footprint. From using 100% renewable energy to power their mills to creating paper from 100% single-use coffee cups, each of these partners brings their own unique approach to environmental stewardship.
---