---
Layflat Photo Book
Cookbook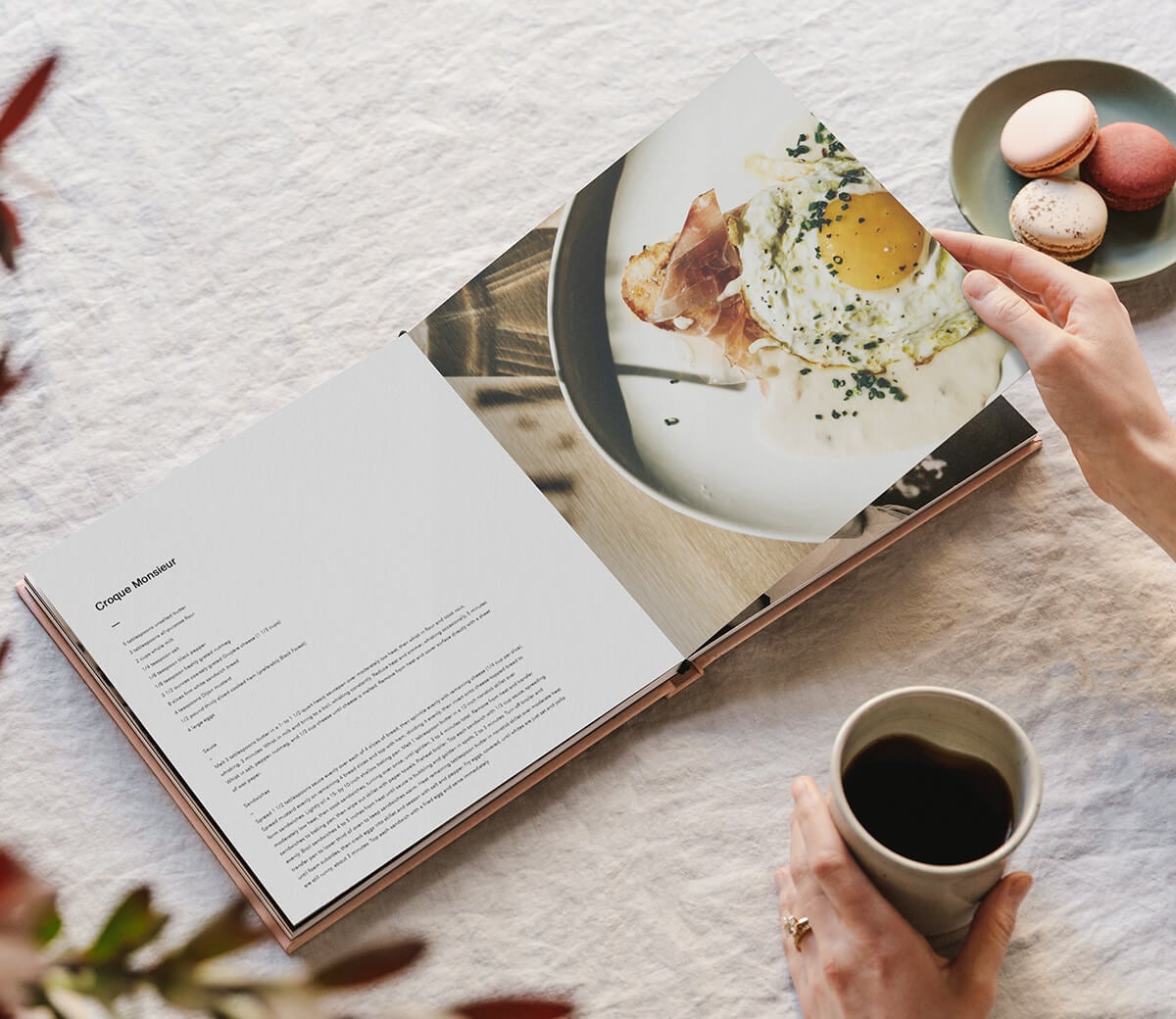 A time-honored cookbook packs the right balance of flavor and aesthetic — which is exactly why the culinary in our community choose the Layflat Photo Book. Ranging from 20 pages all the way up to 70, it offers plenty of space to document old family recipes, dishes you've dreamed up, and just about everything in between. Plus, it lays completely flat for fuss-free cooking.

Pro tip: You'll need to save your cooking directions as a .jpg file, so you can upload them to pages in the editor.
---
Brass & Wood Display Box
Wedding Advice Box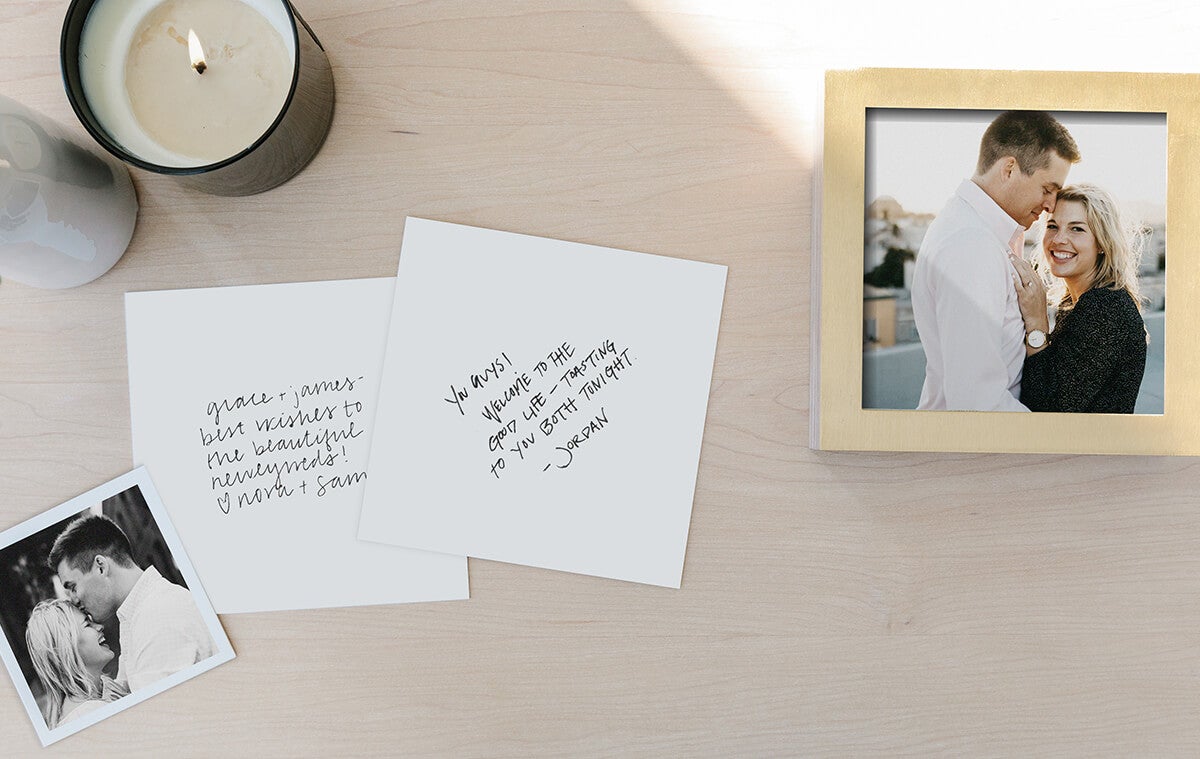 Put an elevated, personalized spin on the classic wedding advice box. The Brass & Wood Display Box features your favorite photo in the front and can hold up to 50 prints in the back, giving you plenty of space to store well-wishes from friends and family. Just leave a stack of prints and pens next to each box, so guests can jot their "advice" on the back of a print. When they're done, they simply slip it in the back.
---
Wooden Quote Box
Houseplant Display Box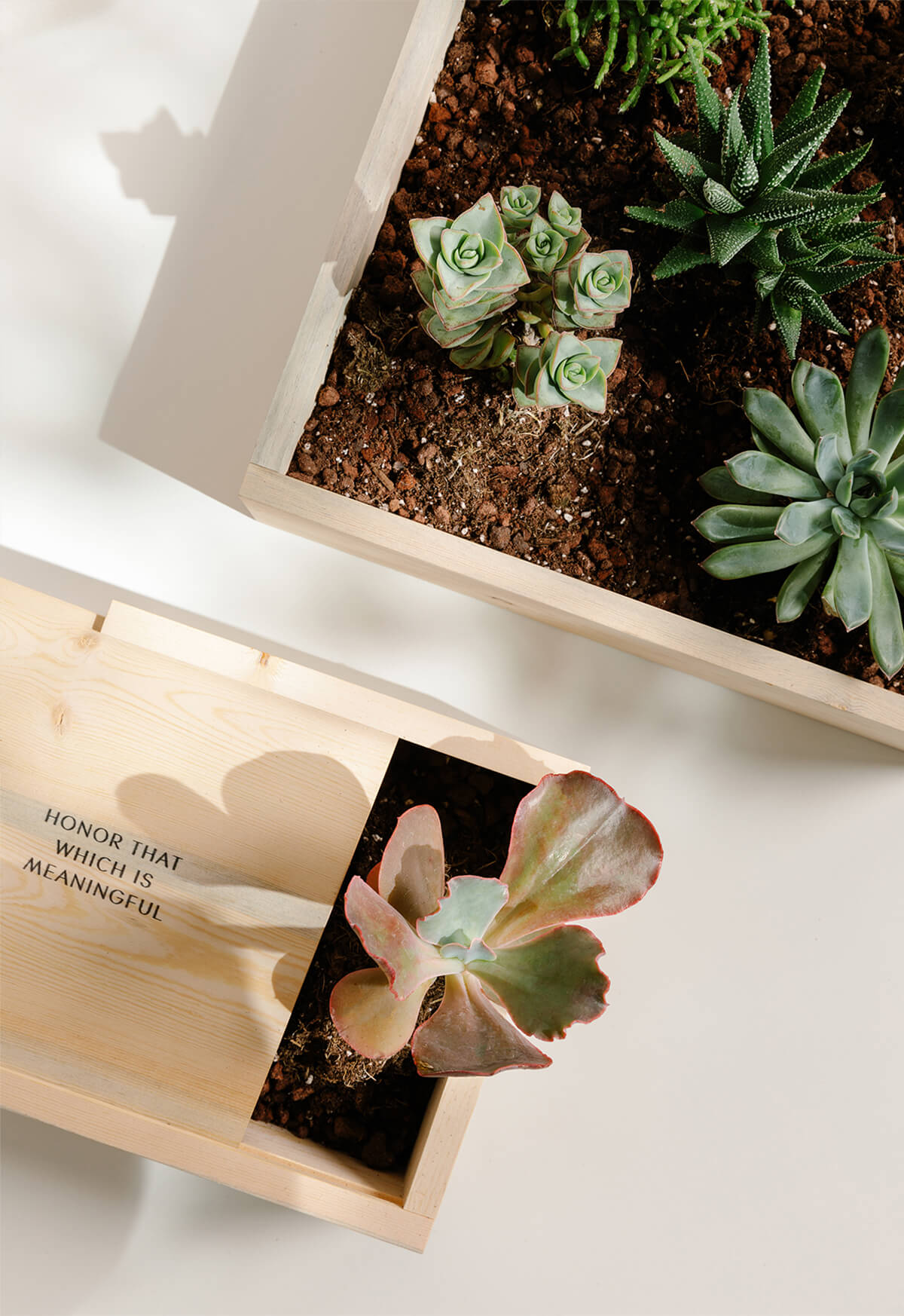 What we designed as our ideal box for storing prints could be a new home for some of your favorite plants. Our community has used the Wooden Quote Box for succulents, Hoyas, and more — each using the lid in different ways to create a unique display. Best of all, there's no need to look for pots, since the base of your plants are hidden by the walls of the box.

Pro tip: Use prints and other props along with your plants to add variety and vibrance.
---
The Story of You Baby Book
Guest Book for Baby Birthday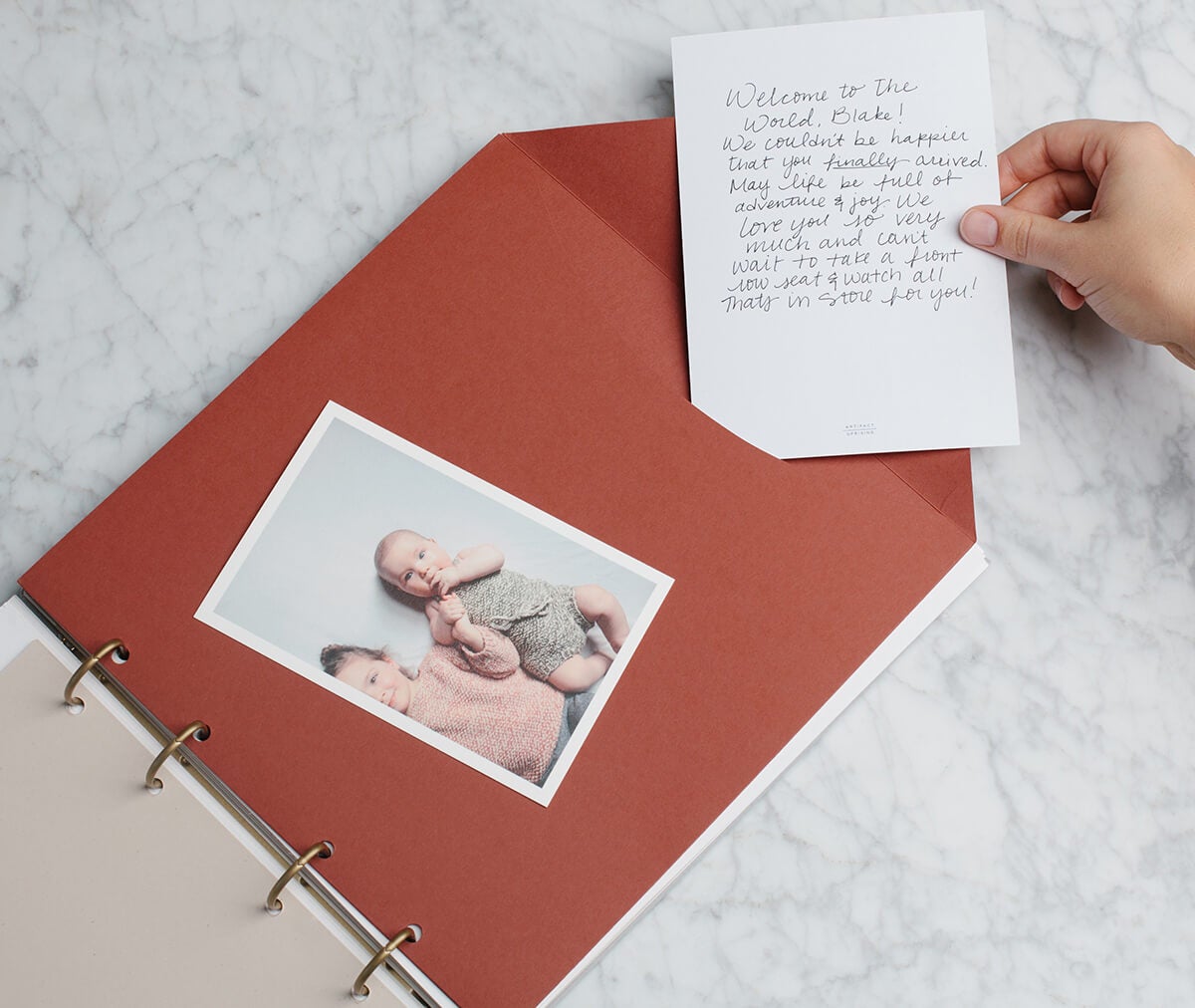 We know baby's first birthday is a special milestone for parents — some of whom have turned to The Story of You Baby Book as a creative way to capture meaningful notes at the party. With placeholders for images and plenty of space interspersed amongst the prompts, this thoughtfully designed book invites loved ones to put pen to page.
---
Softcover Photo Book
Airbnb "Things to Do" Book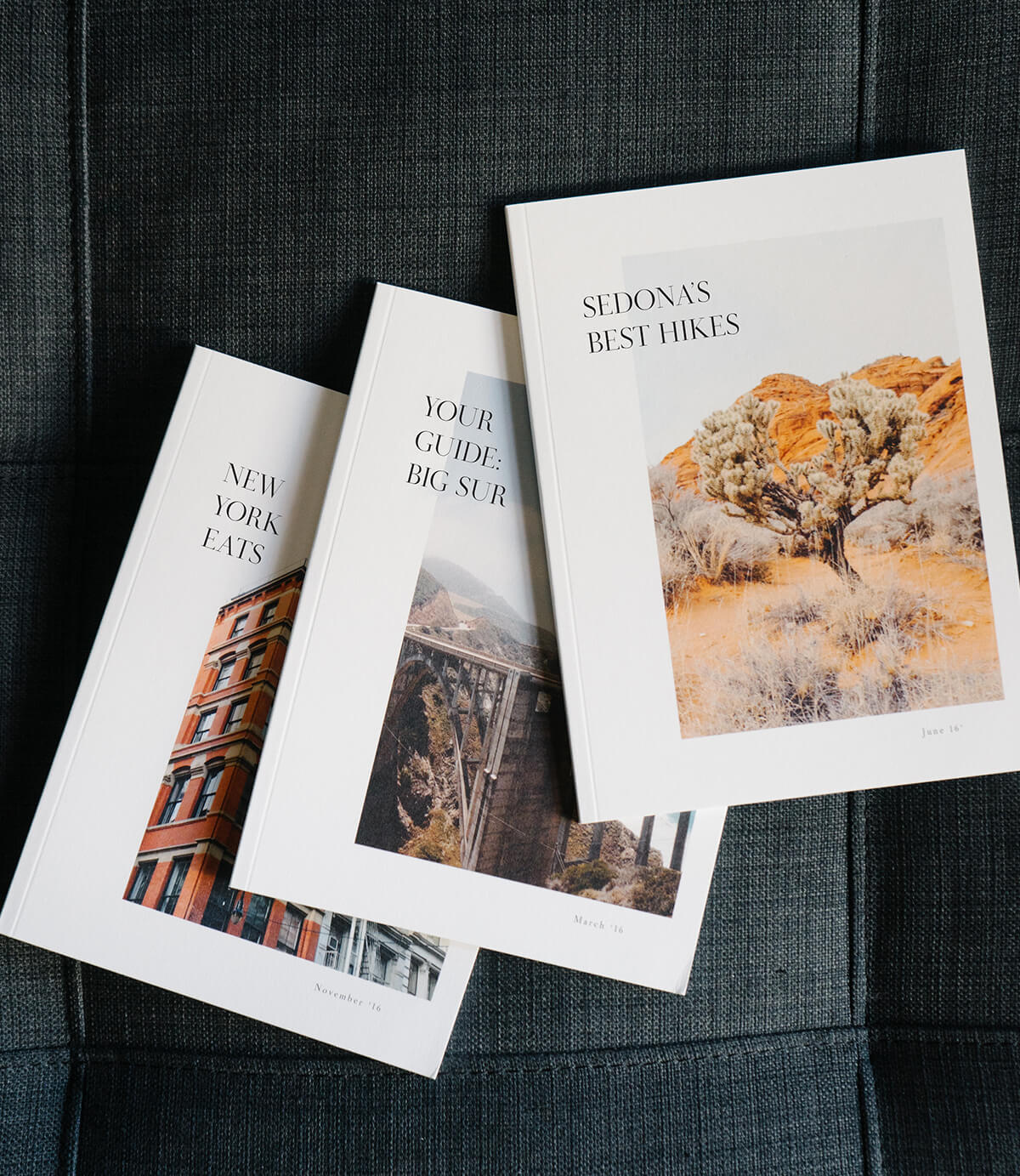 Part of being an excellent Airbnb host is playing tour guide from afar. Our Softcover Photo Book has been the blank canvas for city guide books, helping Airbnb hosts show their guests around through its premium-quality pages. Some have even left blank pages in the back to have it double as a guest book too.
---
Color Series Photo Book
"Will You Be My Bridesmaid?" Book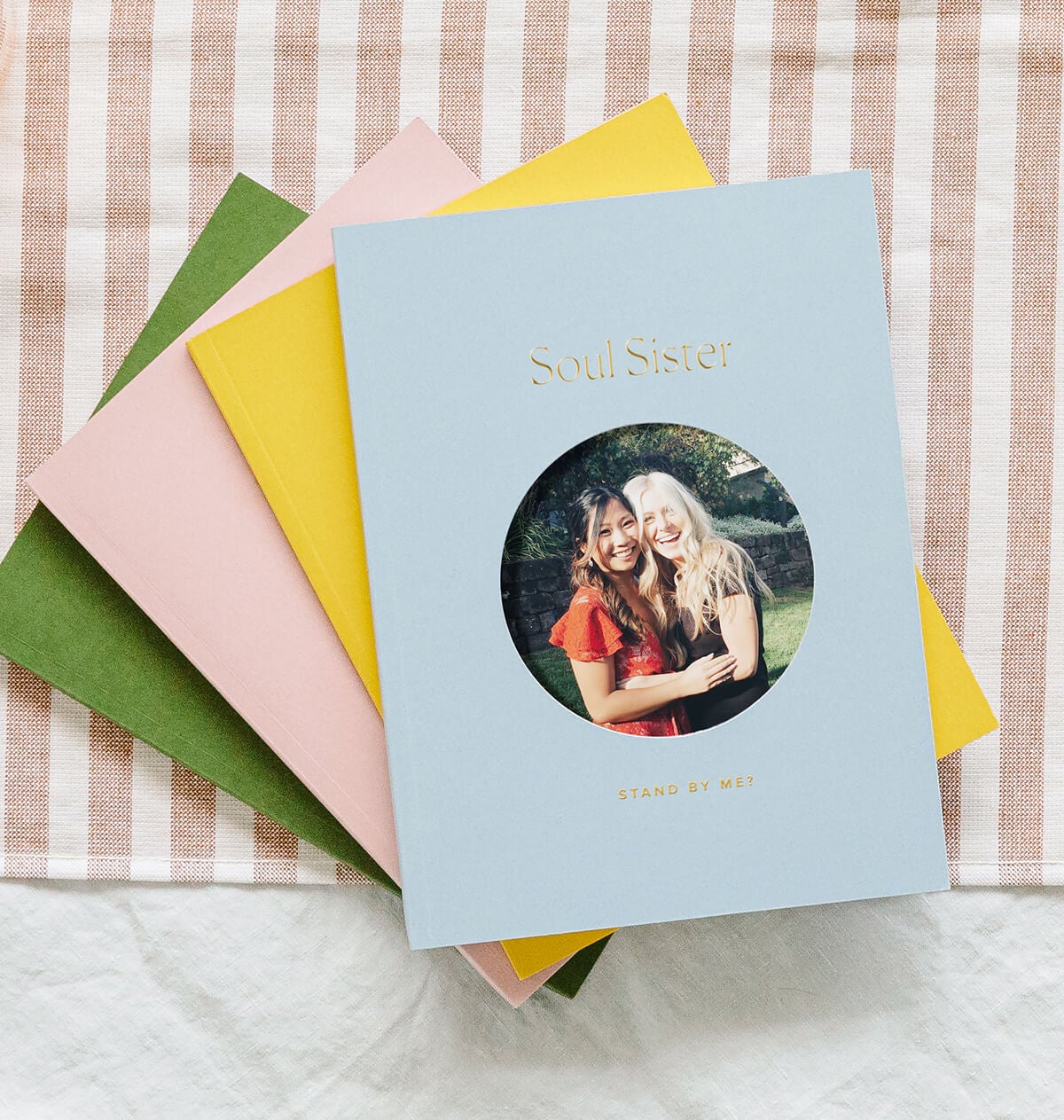 What better way to ask them to stand by you on your big day than by honoring the many moments you've shared? The Color Series Photo Book lets you do just that by filling anywhere from 30 to 200 interior pages with times together, plus added text to tell the story.

Pro tip: Make your ask using the die-cut cover, which uniquely frames your first-page photo and features the title of your choice.
---
Brass Easel & Prints
Specials Menu
Whether you're designing a new restaurant or a wedding dinner, presentation is the secret ingredient that sets the dining experience apart. Our Brass Easel & Prints complete the perfect place setting, offering an elevated way to showcase menus, specials, happy hour, and beyond. Each includes 12 prints, so you can have a menu on hand for any meal or season and easily swap them out.

Pro tip: Once you've designed your menu, save it as a .jpg file so you can upload it to the editor as a photo.
---
Hardcover Photo Book
Family History Book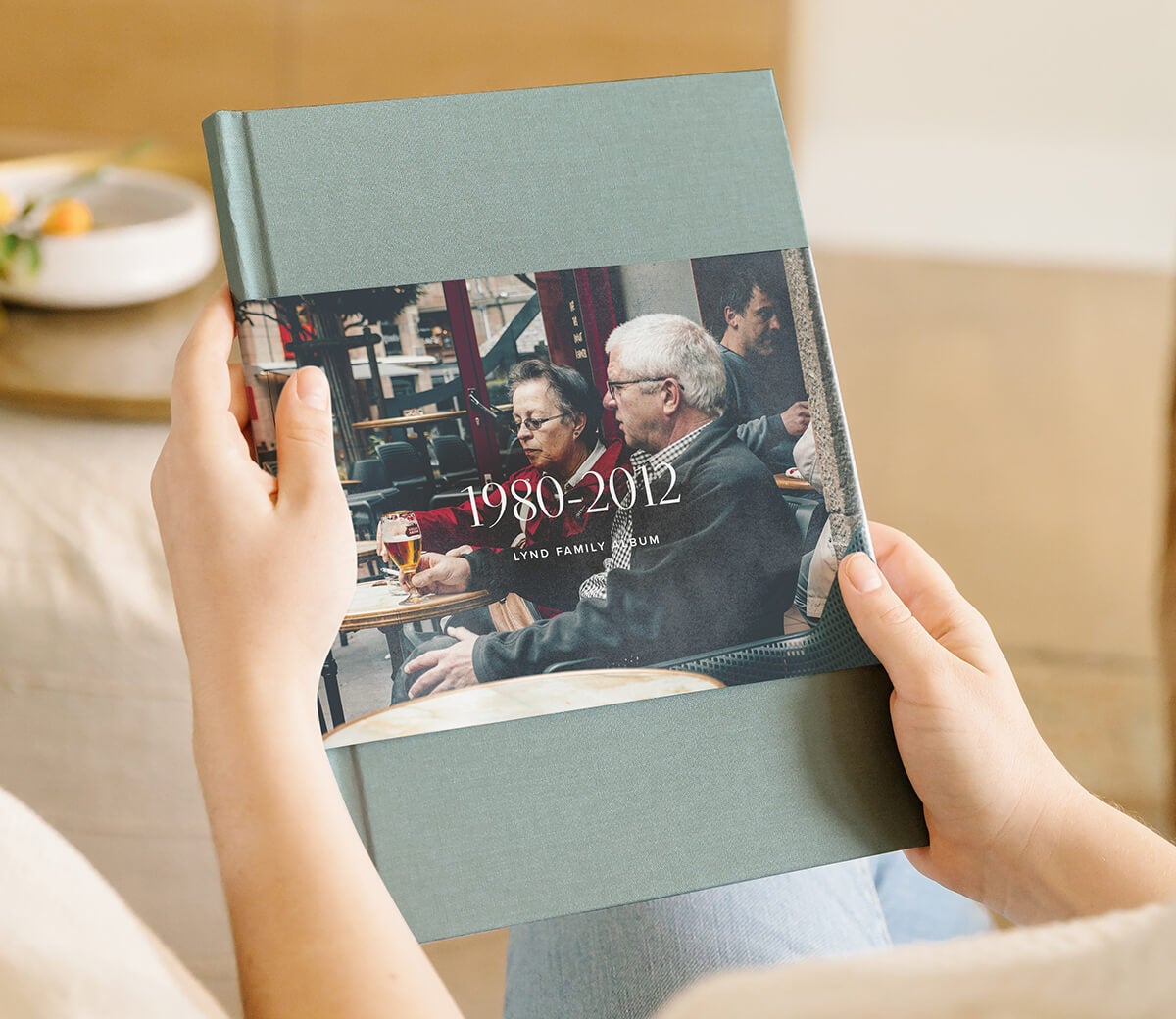 Tell the stories that led to yours in an archival-quality book crafted to hand down. The Hardcover Photo Book makes for a timeless family history book, thanks to its premium fabric cover, custom photo jacket, and true-to-life color. We use only 100% recycled pages for the interior, with the hope that future generations may have a setting for their own chapter.
---
Floating Frame
Erasable Seating Chart or Diagram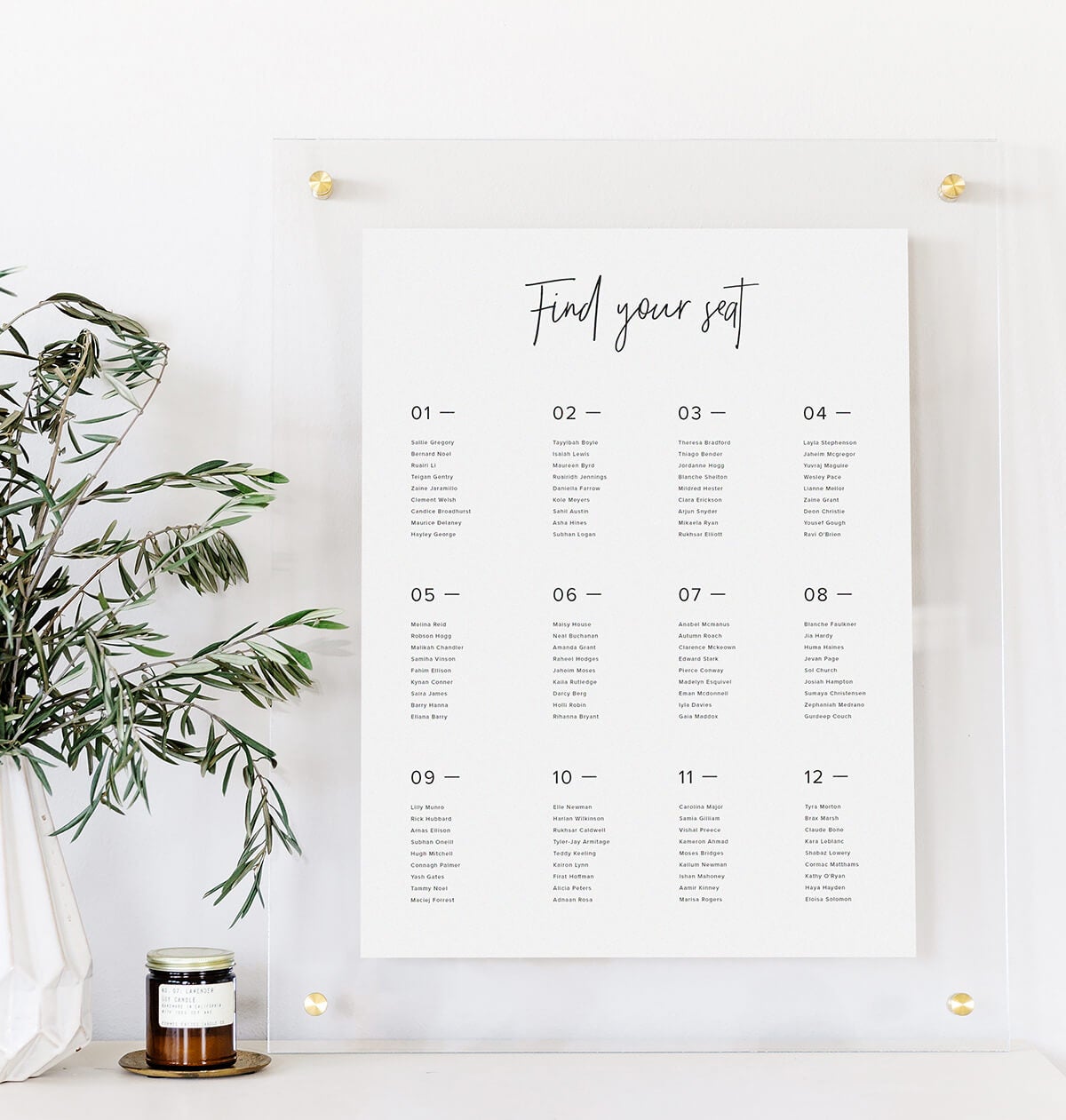 When it comes to logistics, an erasable diagram is everyone's best friend. The Floating Frame makes a durable diagram that you can easily write on and erase as you map it all out. Made from frame-grade acrylic with excellent UV protection, it's crafted to hold up to planning session after session.

Pro tip: Use wet erase markers to make sure you don't leave any permanent marks on the frame.
---
Softcover Photo Book
Artist Portfolio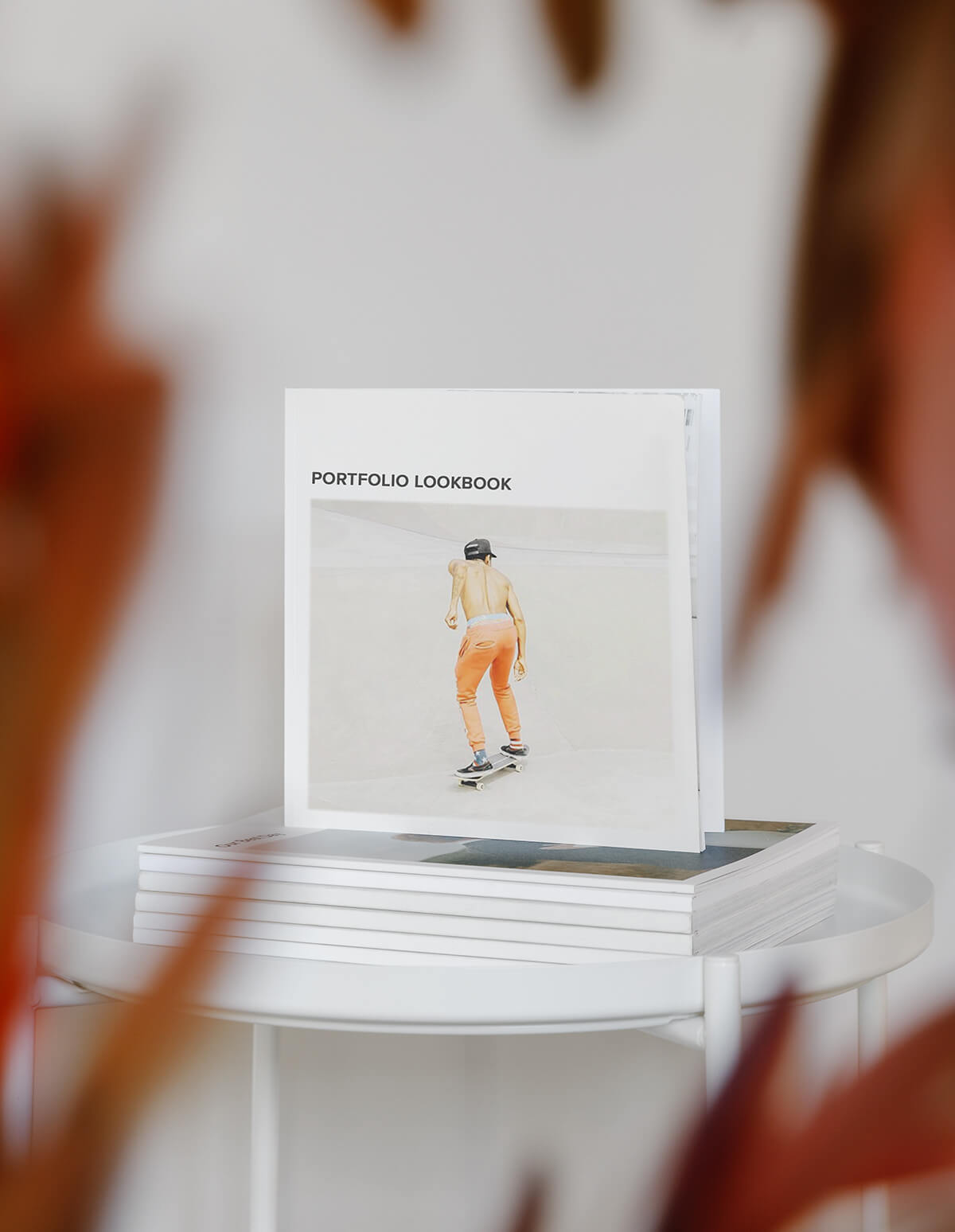 When it comes to your art, there's no room for compromise — which is why designers, photographers, and artists of all sorts have printed their portfolios on our Softcover Photo Book. Archival-quality pages and rich color printing translate original pieces into apt recreations that capture every meaningful detail.
---
---