When I co-founded The Adventure Project, we wanted to do things differently than most charities. That included how we told our stories.

Traditionally, most international charities try to win the hearts (and wallets) of donors by showcasing the saddest and bleakest photos — guilting people into giving. Or, they don't invest in photos at all, instead using grainy photos shot by volunteers or staff without training.

Neither of these approaches felt true to our mission.

Our goal, first and foremost, is to restore dignity and provide purpose, lifting people out of extreme poverty by creating jobs. The transformation is tangible and profound, and the photos we take are a means of honoring that transformation — giving permanence to those moments in which a family's life changes for the better. Simply put, beautiful photos communicate these stories in a more human way than statistics ever could.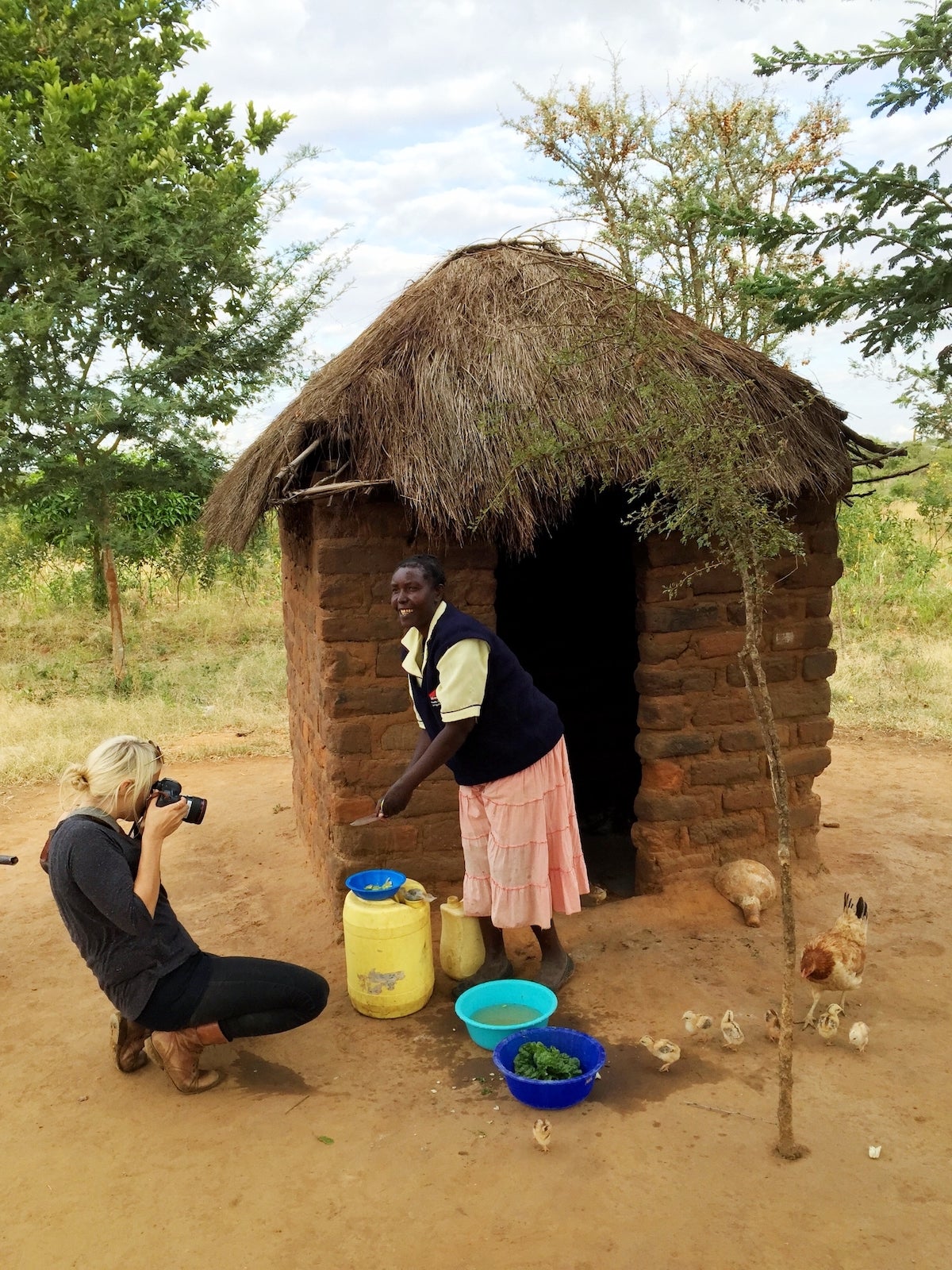 Esther Havens with Joyce, a mother and farmer in Kenya, 2015.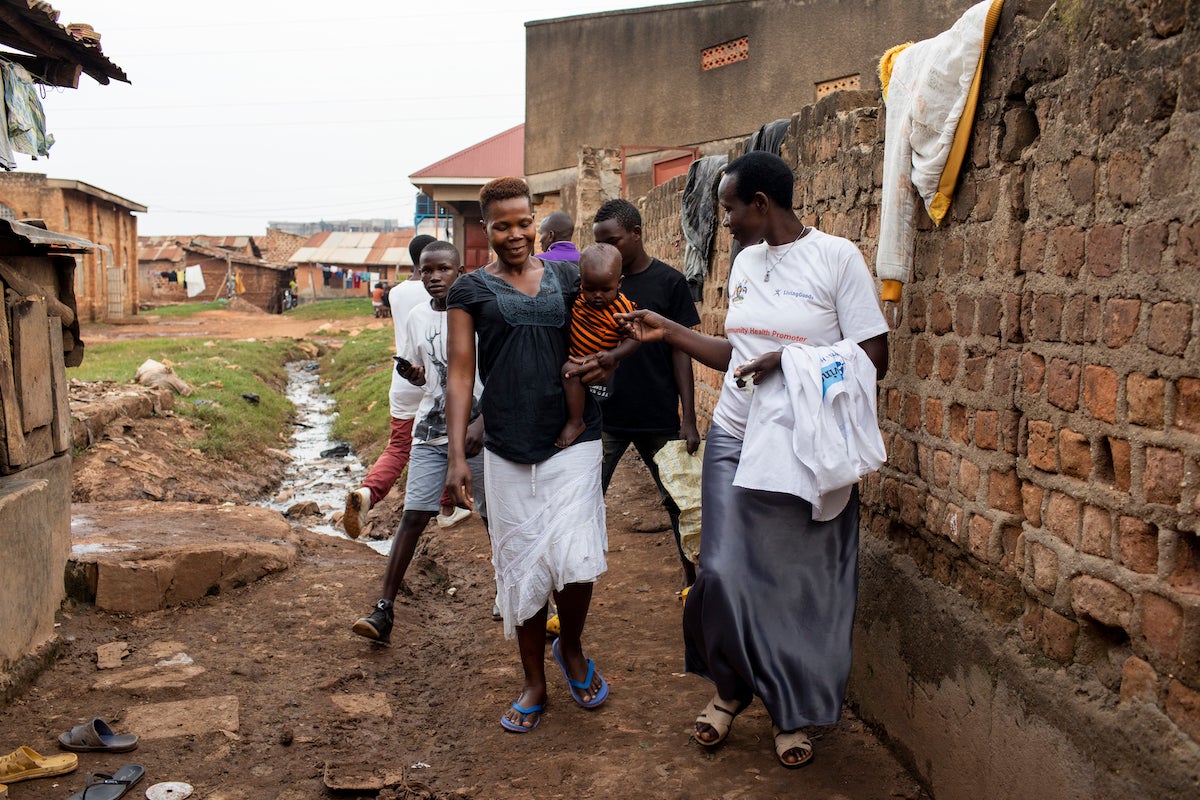 Over the last decade humanitarian photographer Esther Havens and I have bumped along many an unpaved road in Africa in the name of that mission — working not just to photograph, but truly connect with those in need. For in these connections, we see the true impact of the work we do. They are a constant reaffirmation of two simple lessons we know to be true:
1. Photography gives us a sense of ourselves, and the world around us.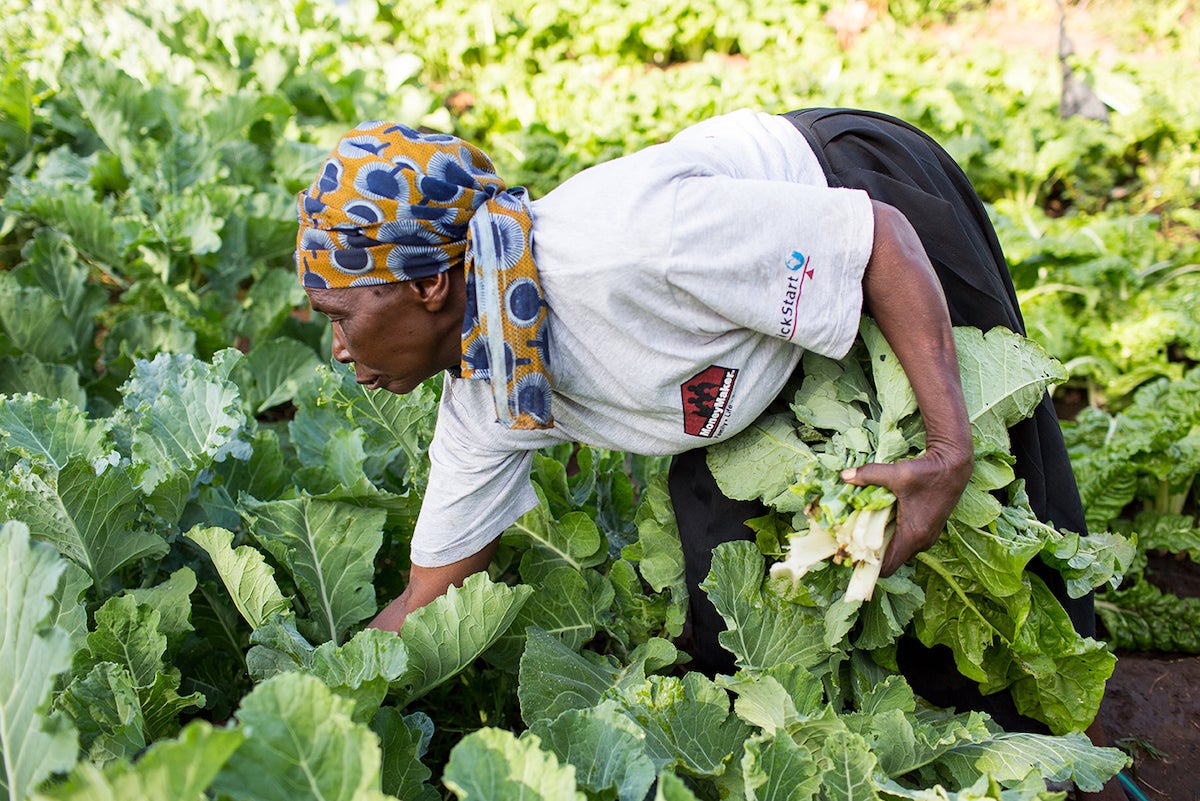 If there's one universal truth, it's that everyone wants to be photographed at their best — no matter where we go. In each photo taken is a reflection of self. We all want to see that person which we wish to be seen as in the world.

So while we're usually capturing someone hard at work, it's not uncommon for them to ask us to wait while they change their clothes, adjust their hair, or wash their faces. A large number will even ask for photos with a partner, family, or friends — because, in many cases, these are the first family portraits they will ever take.

Sarah, a farmer we were interviewing in Kenya, is just one example. She asked if we would wait as she changed into her church dress. Then, for a photo with her husband Peter, whom she has shared a life with for over 40 years.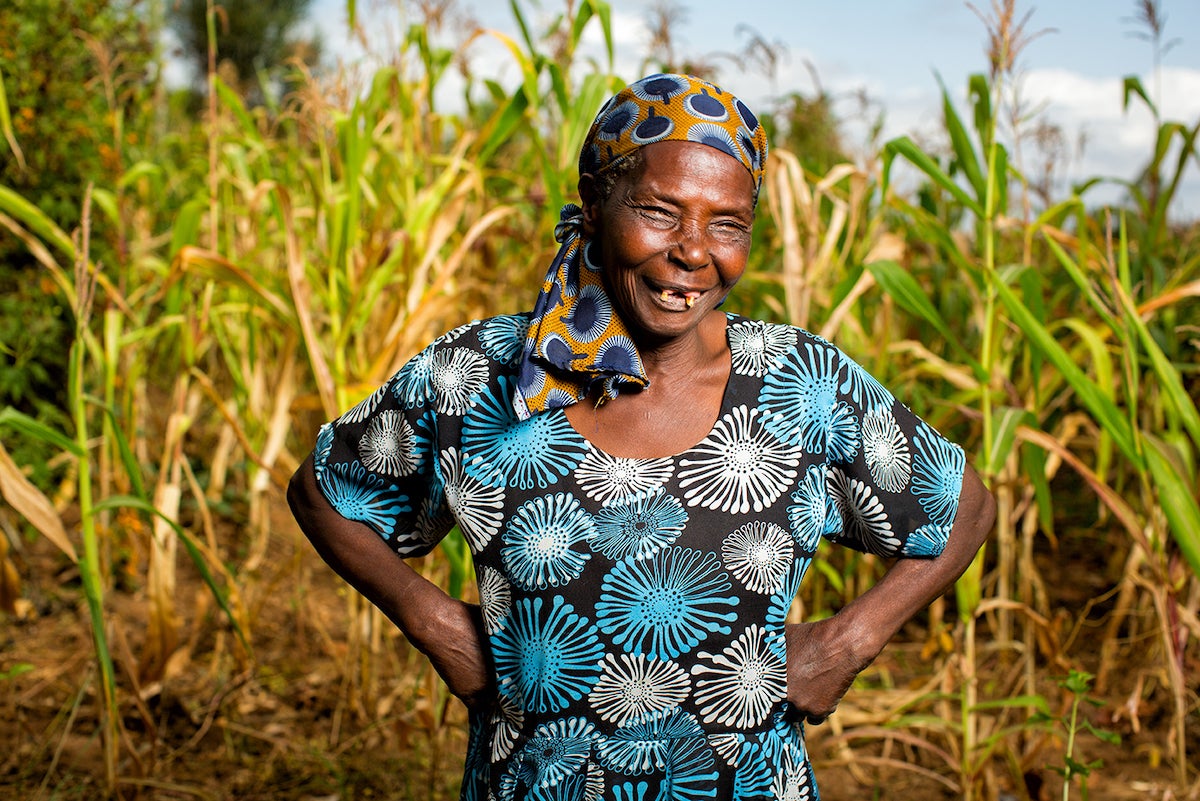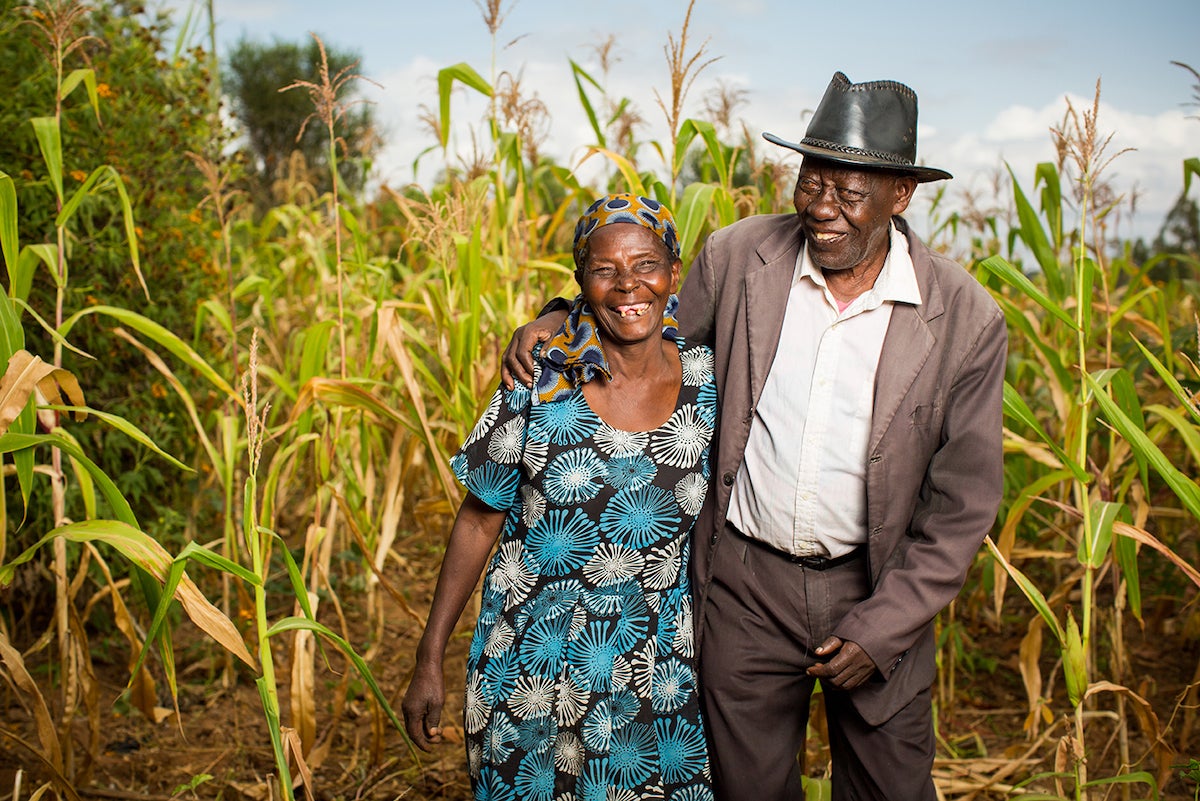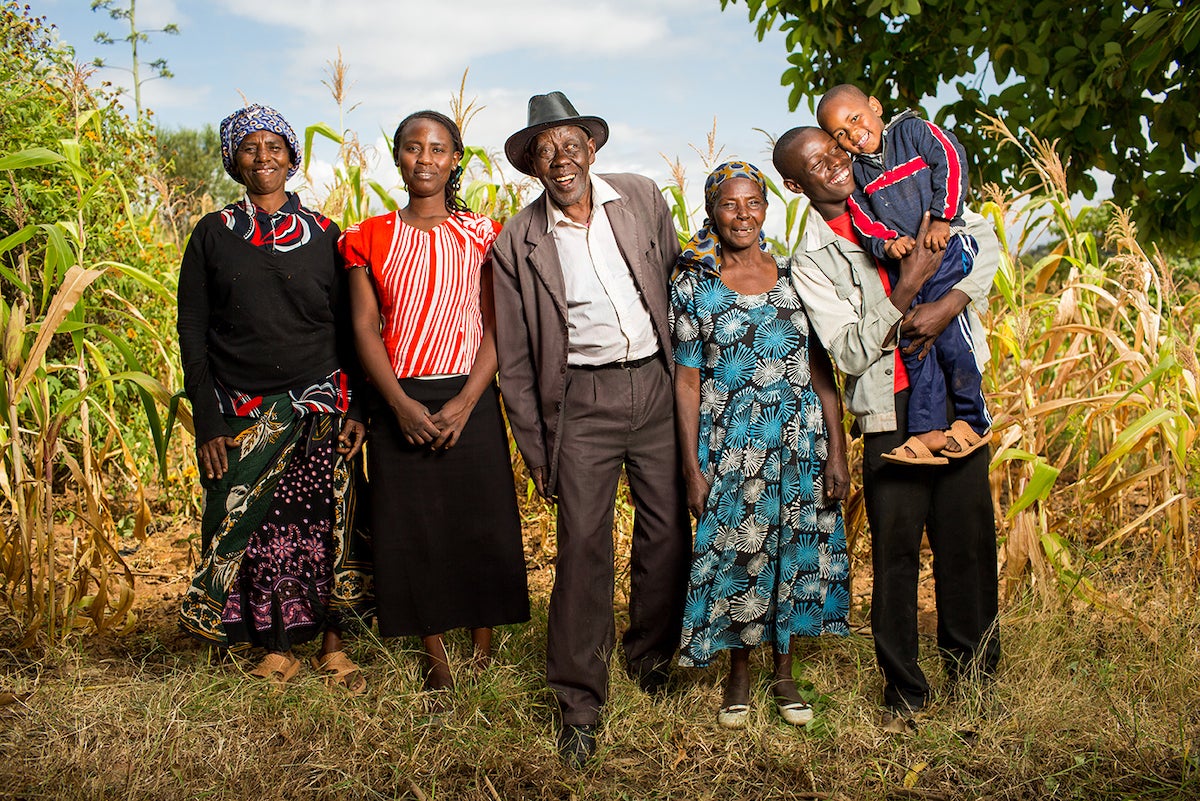 2. The photos put it all into perspective.
This summer, while in Uganda, we visited Community Health Workers who I've had the pleasure of knowing for several years. One of those women was Joy.

Before Joy was hired, she lived in a storage container with her young children. Widowed and without work, she shamefully resigned herself to beg for food to feed her family. That all changed once she received the training and education to become a licensed Community Health Worker.

To this day, she is still working, caring for pregnant mothers and children in her community. In fact, when we saw her last summer, the first place she wanted to take us was to meet her grandson at his private school. Joy proudly covers his tuition.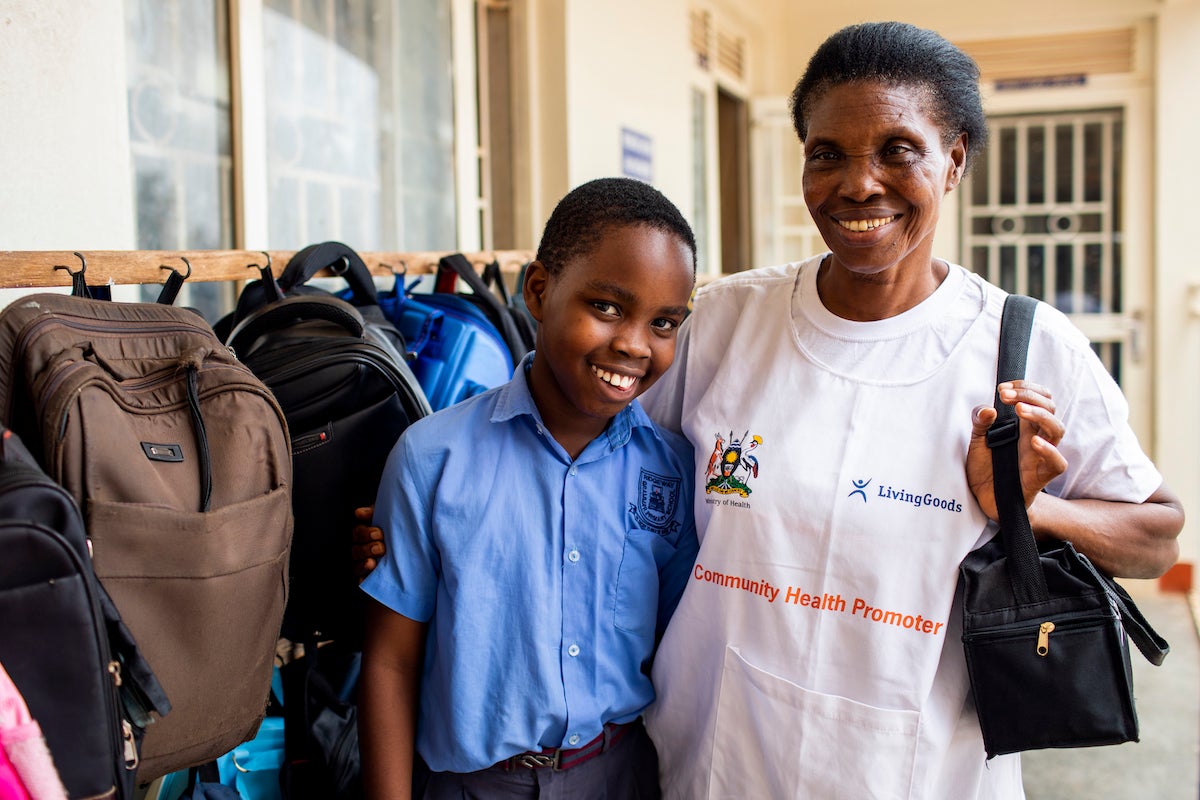 Joy with her grandson, Keyth, who hopes to be a bank manager when he grows up.
Joy is just one of the nearly 2,000 people The Adventure Project and our supporters have helped hire over the years. These 2,000 entrepreneurs now collectively serve 1.5 million of their neighbors, providing drinking water, healthcare, clean cookstoves, and nutritious food.

Stories like Joy's are common, because our philosophy is not to "give and get out." We continue to work with people, checking in to make sure we're making a difference. In doing so, we forge meaningful relationships, capturing the journey in photo and celebrating every milestone.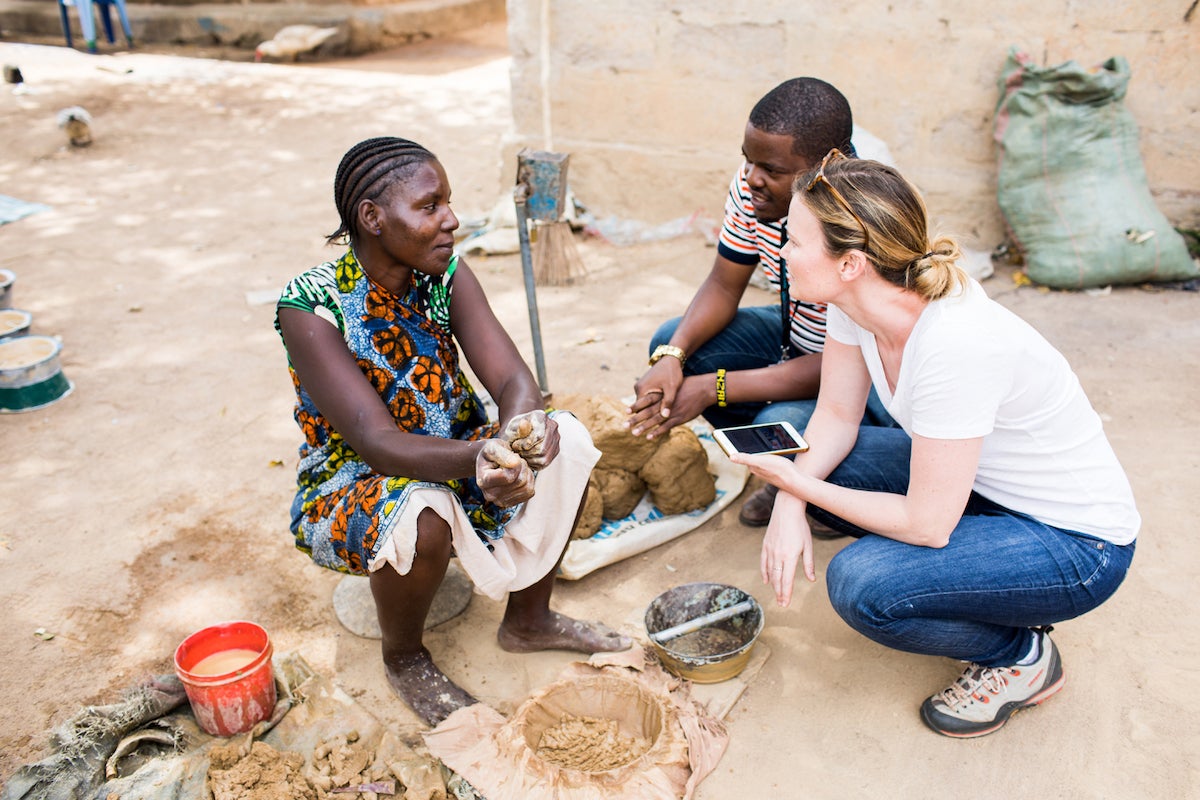 Adventure Project Co-Founder Becky Straw conducts an interview with a Clean Cookstove Entrepreneur in Tanzania.
In Joy's case, we had so many shots from over the years, we made her a photo book filled with her family and children. Perhaps most amazing is flipping through these pages and, in doing so, seeing how much her life has changed for the better.

Because she now works and earns a living, houses have been built, kids are in school, and grandchildren have been born. She is a trusted fixture in the community, providing lifesaving health care to over 800 pregnant mothers and their children. As the years progress, smiles only get bigger.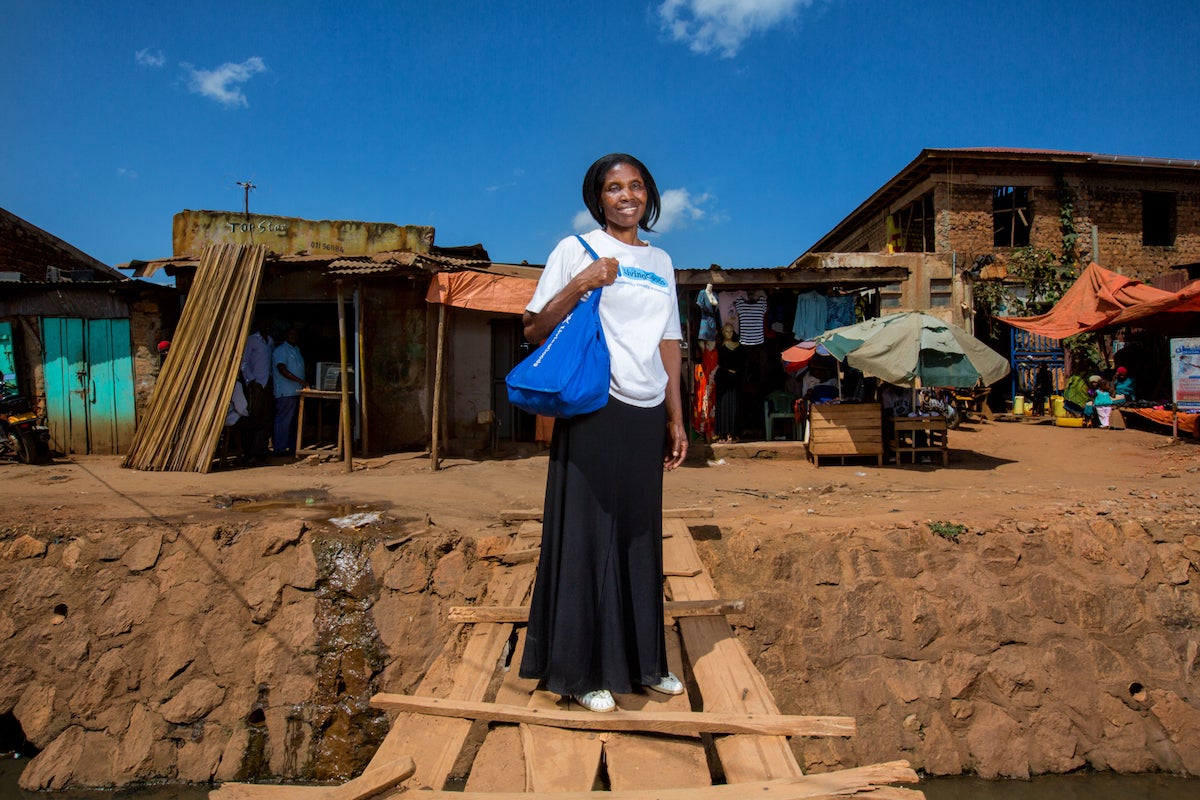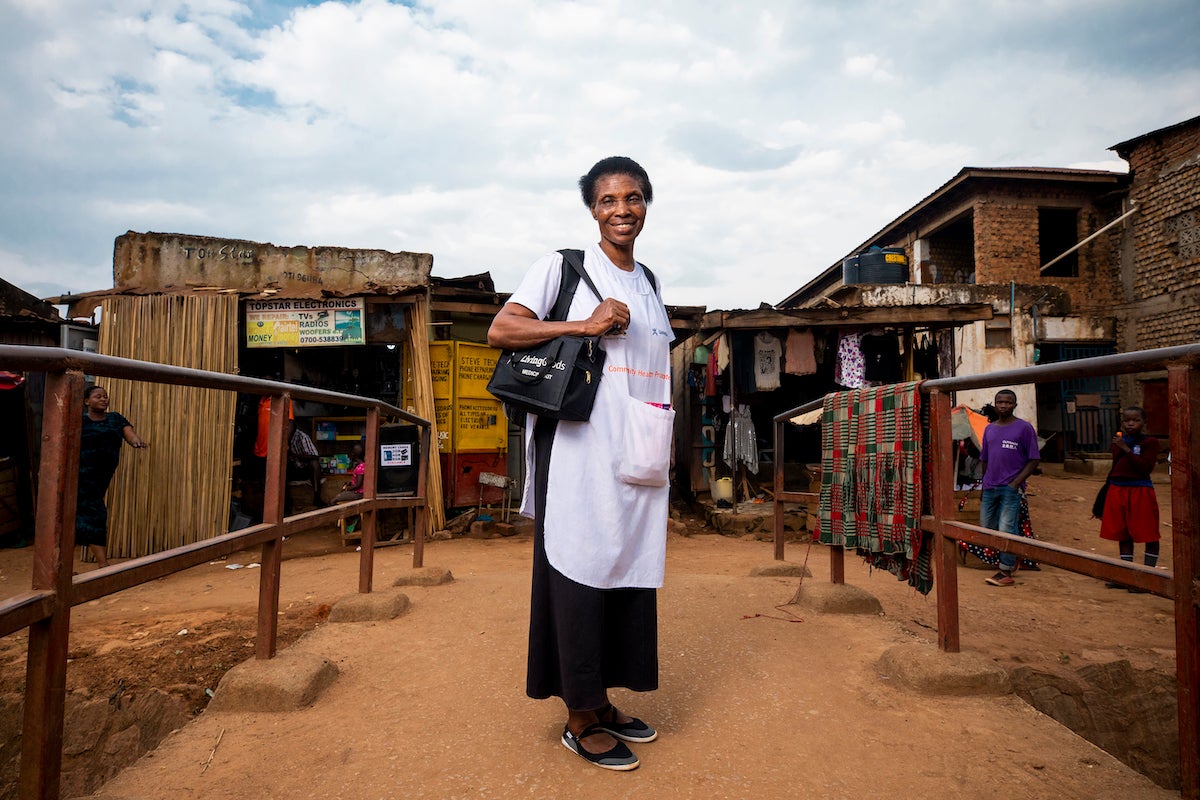 Joy's album is much more than a book, it's a symbol — showing us that photos have the power to capture not only memories, but also progress.

From these tangible tokens of progress, a new feeling of hope is born.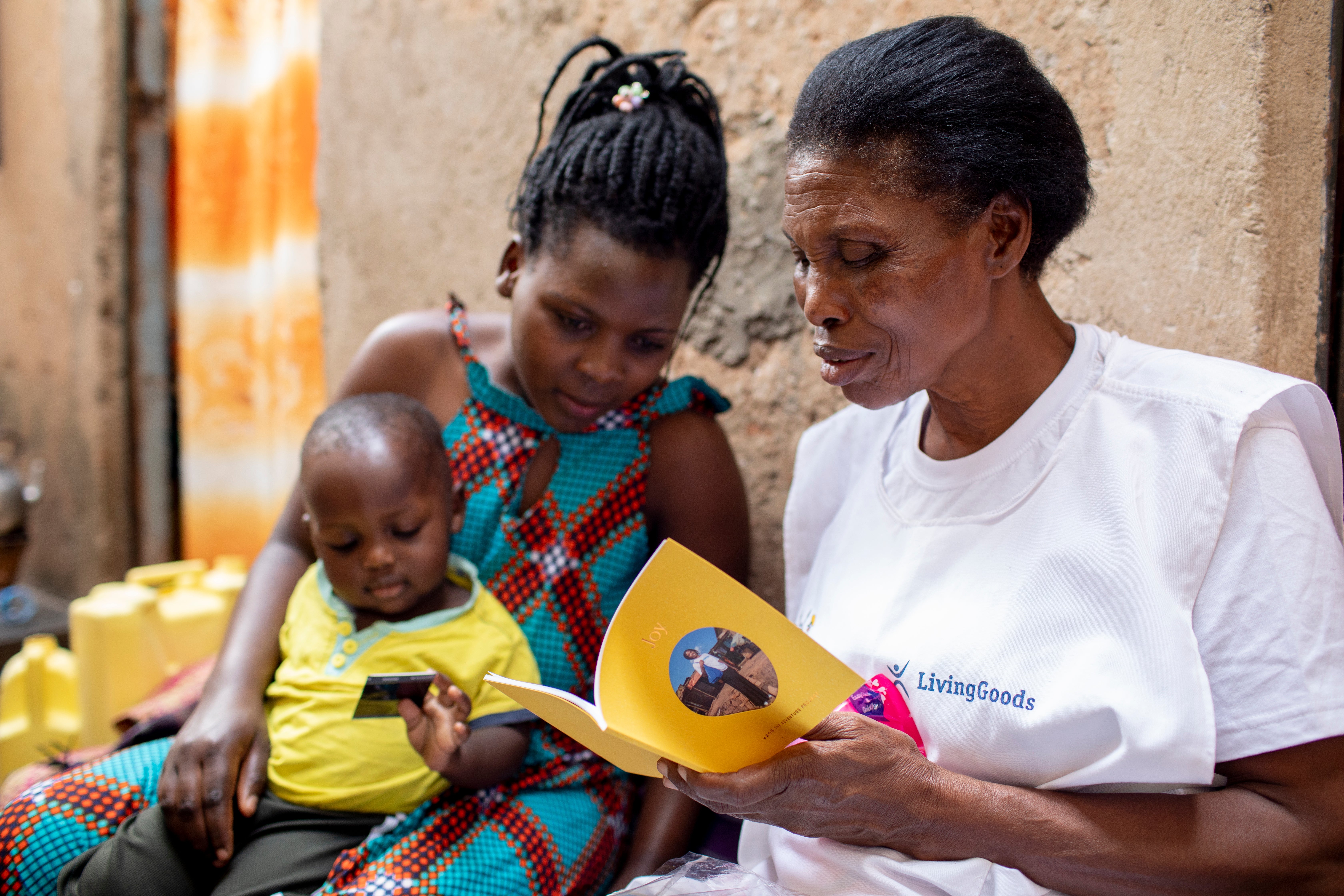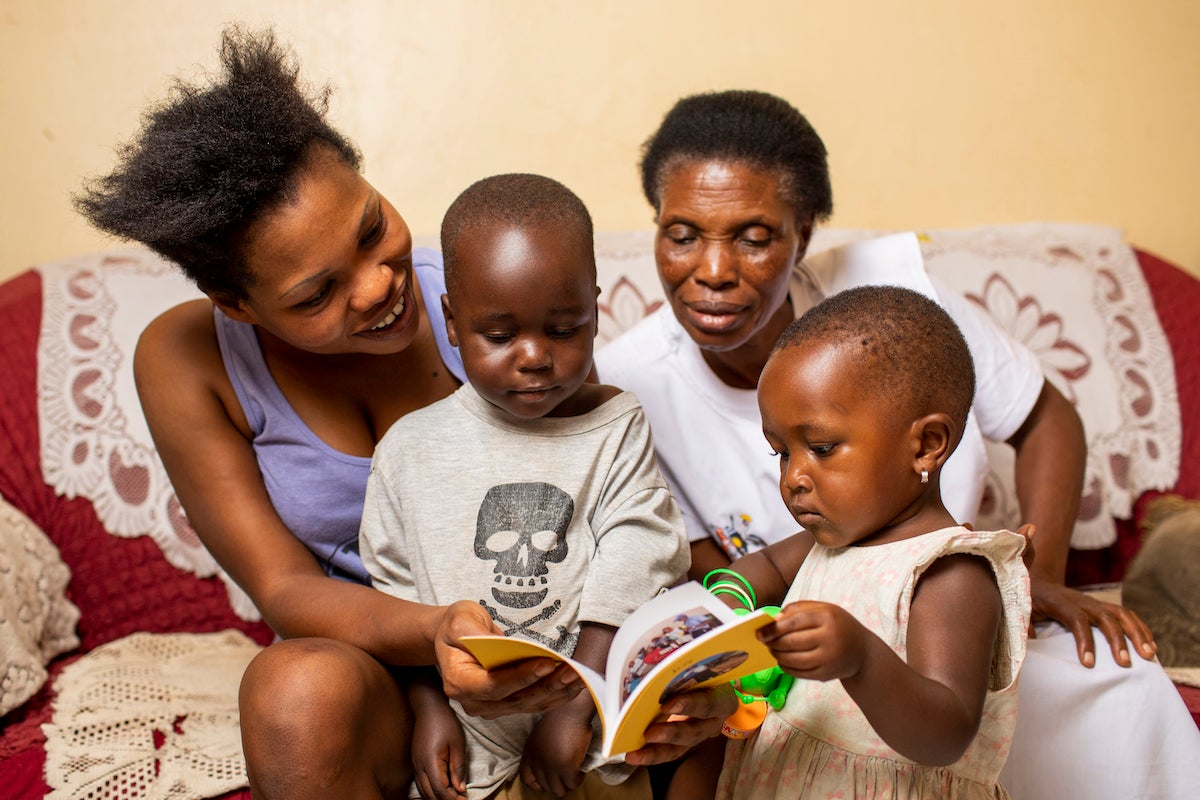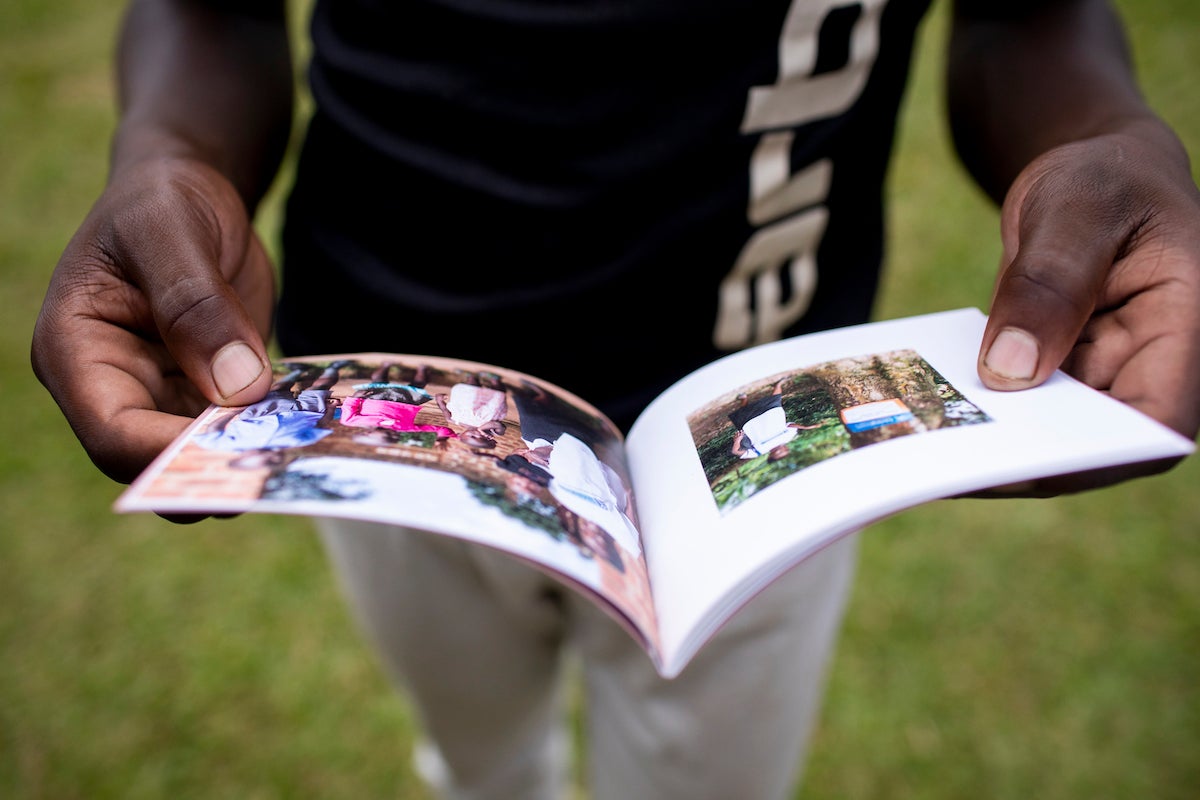 ---