---
Spring Mantel Decor
As you wake from winter hibernation and clear out the clutter, you're likely to find that your shelves, desks, and bookcases could use a little something new that sparks joy. These spring mantel decor ideas bring personality into your space with the help of, you guessed it, your photos.
Idea 01
Stack Up For Spring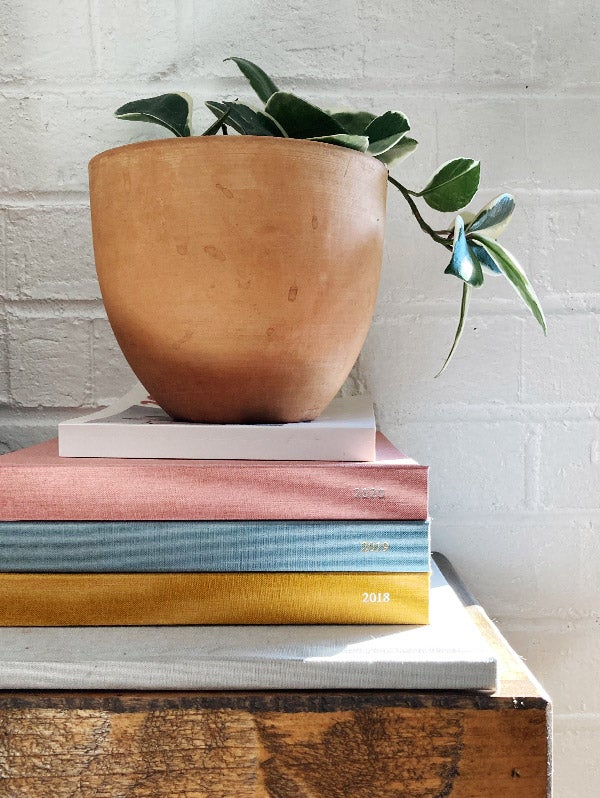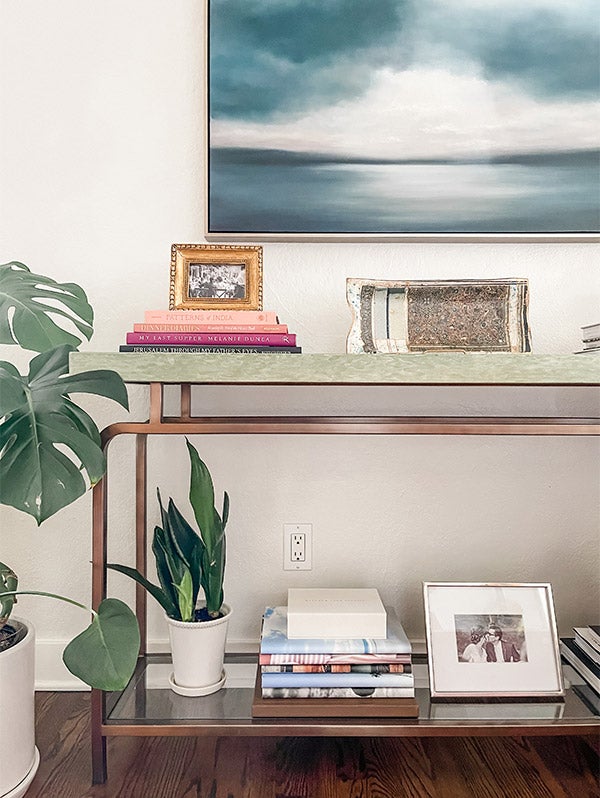 When it comes to spring home decor, this idea might not immediately come to mind. However, with eye-catching designs and materials, photo books are a great option for display-worthy decor. Keep your favorite moments within arms' reach by stacking a series of photo books on an end table or shelf. Opt for bright spring colors, like @mallorychow, with our Everyday Photo Book's linen covers, or let your photos take the lead, like @lisahsamuel, with our Hardcover Photo Book's dust jacket cover.
---
Idea 02
Layer Photos & Foliage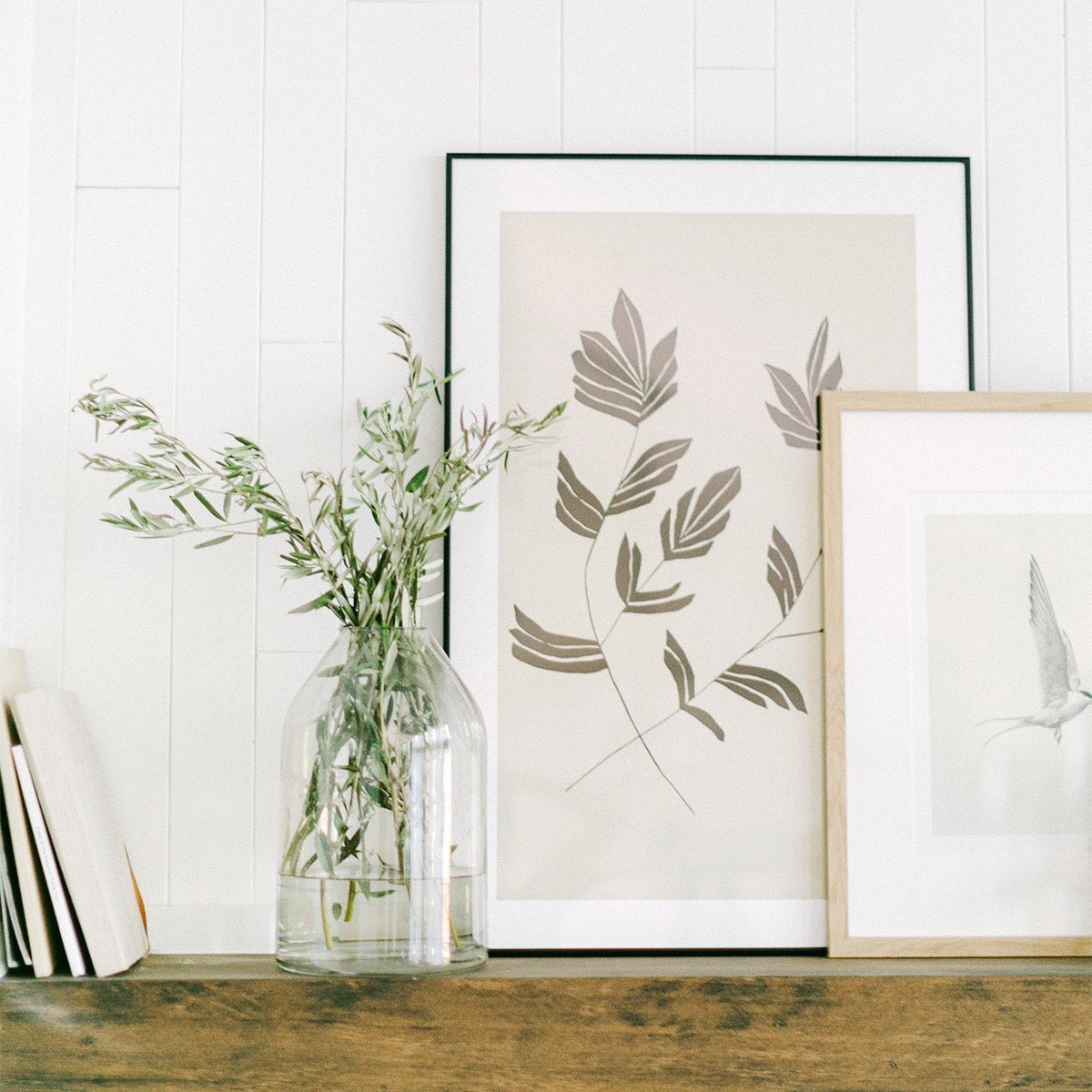 Spring doesn't always have to mean bright, poppy colors. This minimalist design idea from @justhannahq still brings new life into your space (in more ways than one). Find an empty ledge and place your favorite greenery in a vase next to framed prints of other foliage and botanicals. We love how Hannah opted for black-and-white Large Format Prints that pair perfectly with her neutrally colored frames.
---
Idea 03
Refresh Your Little Pockets of Joy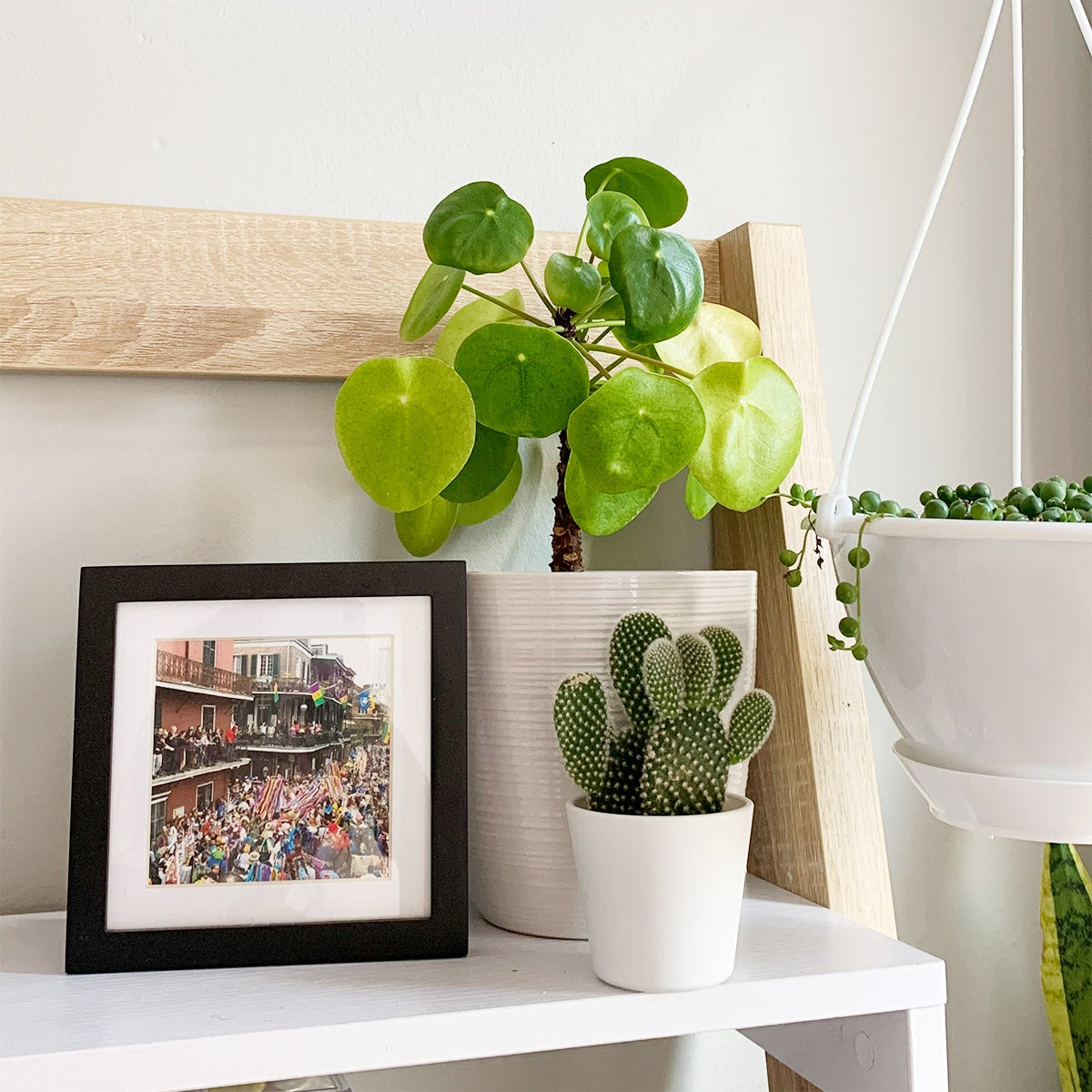 The little things can bring the greatest joy. So be sure to remember those little nooks and crannies when you're redecorating for spring. @megloughman makes this corner come alive with a few plants and a framed print. By featuring meaningful moments, you'll find yourself returning, time and again, to those feelings and memories.
---
Idea 04
Take It Off The Wall
Forgo the hammer and nails with this spring decor idea. Instead of hanging a frame, simply lean it against a wall on a mantel, desk, or dresser — just like @thekinfolk_famille and @workyourcloset. This simple way of decorating your space gives you the option to easily swap out your spring mantel decor each new season.
---
Spring Wall Decor
Spring wall decor adds a touch of personality and thoughtful design to any room. As you begin your refresh, take a moment to think through the places in your home where you spend the most time — in resting, working, or passing (looking at you, empty hallways!). Where could the sight of your favorite places, faces, and experiences create a stop-you-in-your-tracks kind of joy? Those are the rooms we suggest you re-imagine with DIY spring decor.
Idea 05
Wallpaper Is In Season (Yes, Really)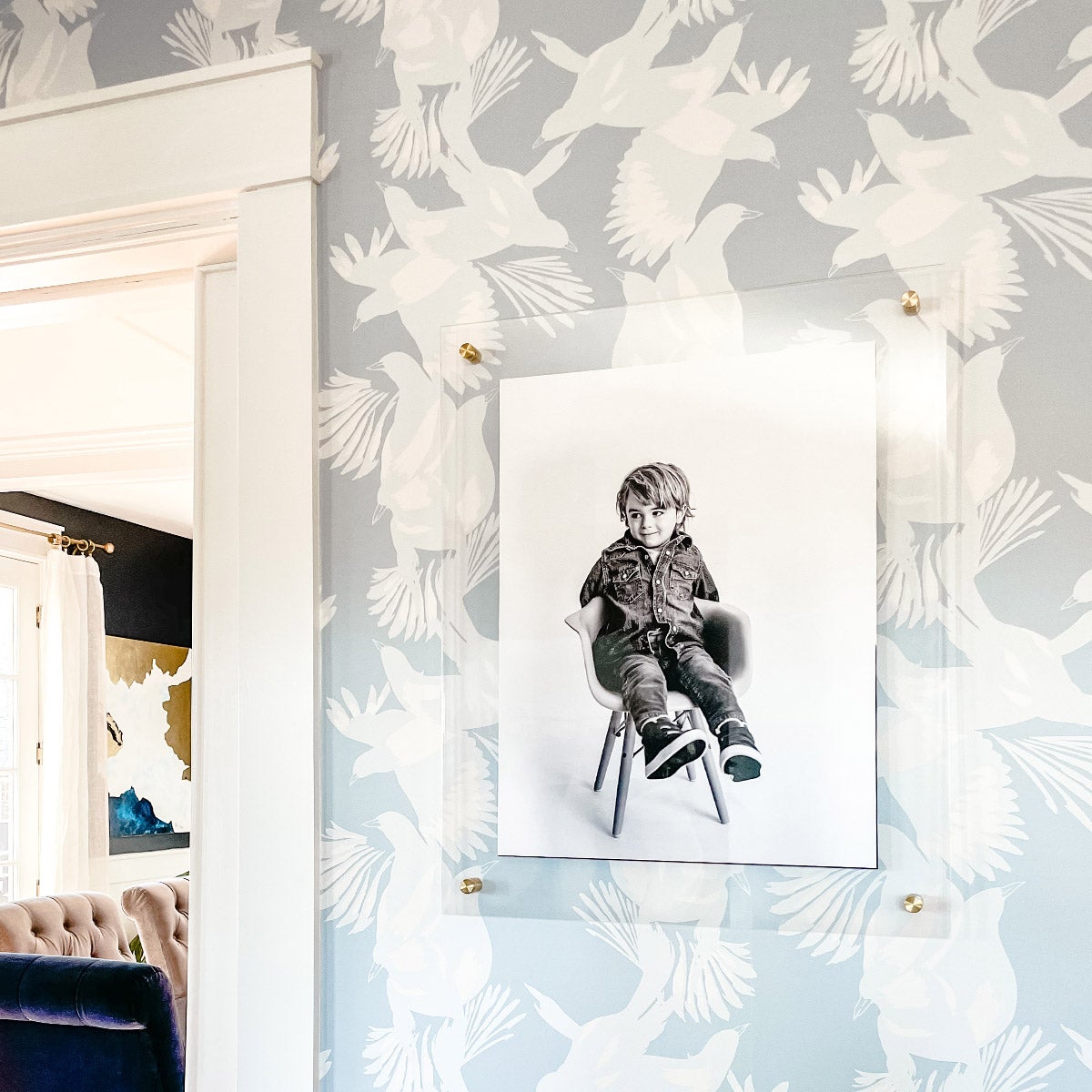 In our opinion, there's no better time of year to add a pop of color or interesting design to your walls using wallpaper. And with a wide variety of peel-and-stick options out there, you can incorporate this spring wall decor idea in your space even if you're renting or aren't a fan of long-term decor commitments. We love how @danadesignsinteriordecor pairs a patterned wallpaper with our Floating Frame for a modern, unique look.
---
Idea 06
Bring the Outside In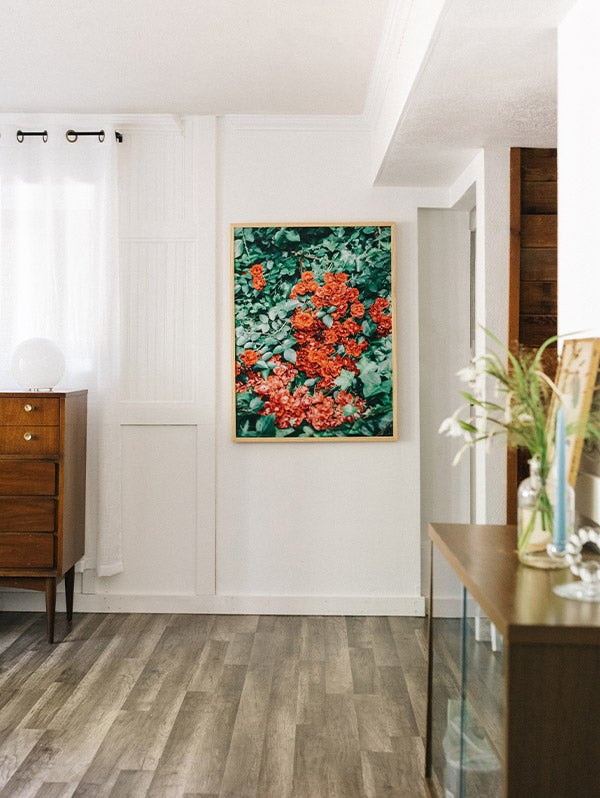 Have a case of cabin-fever after the wintertime? You're not alone. Enjoy a breath of fresh air and bring the outside in with these spring decor ideas that give Mother Nature her due. Showcase your favorite blooms in a Modern Metal Frame, like @october_kelly, or celebrate the seasonal details in a Wall Calendar, like @kellybananatree.

Note: As self-proclaimed plant people, we have quite a few plant-centric decor ideas that are perfect for this time of year.
---
Idea 07
Find New Places For Prints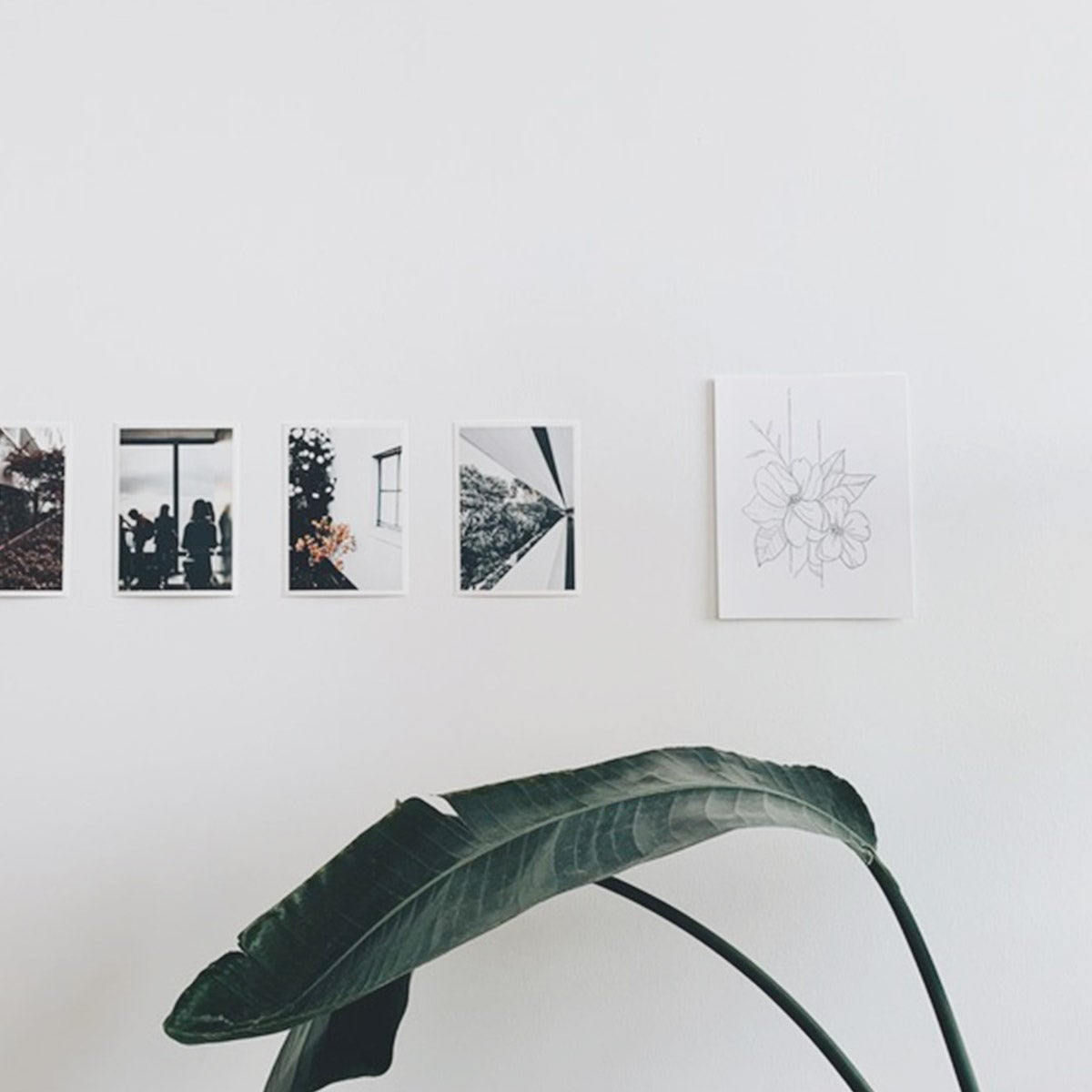 There's no better way to say goodbye to bare walls than with your photos. No frames? No problem. Display your photos without frames, like @kaymarie53, with the help of washi tape and your own creative eye. By incorporating prints in your space, you'll spark the retelling of the stories that mean the most to you — and that's sure to brighten things up.
---
Idea 08
Let Purpose Peek Through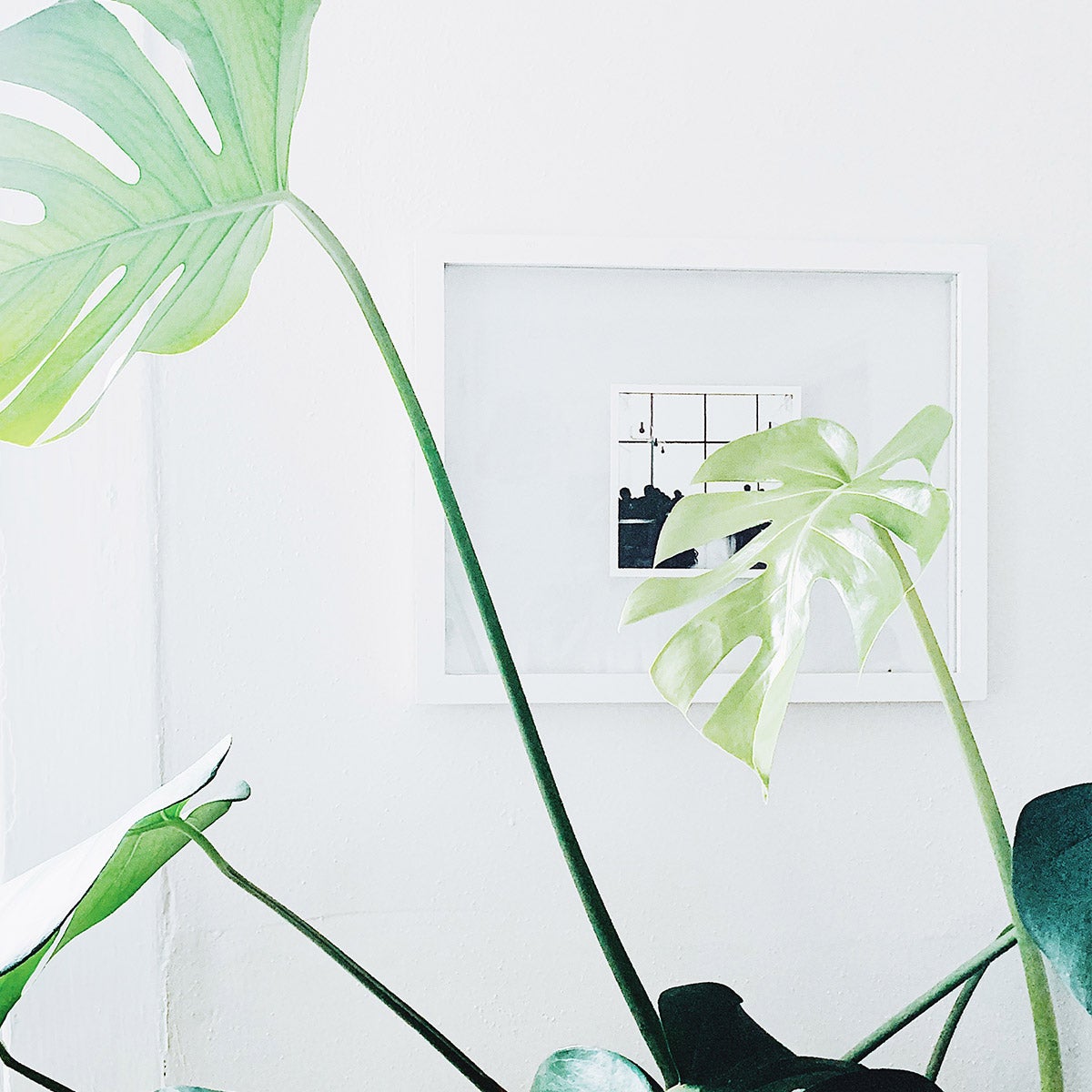 For a calming decor idea, we're taking cues from @kellybananatree, who thoughtfully layers greenery and photos by hanging a framed print slightly behind Monstera arms. This subtle reminder of your favorite photos will spark a smile every time you see them peeking through.
---
Idea 09
Go For Gallery Wall Gold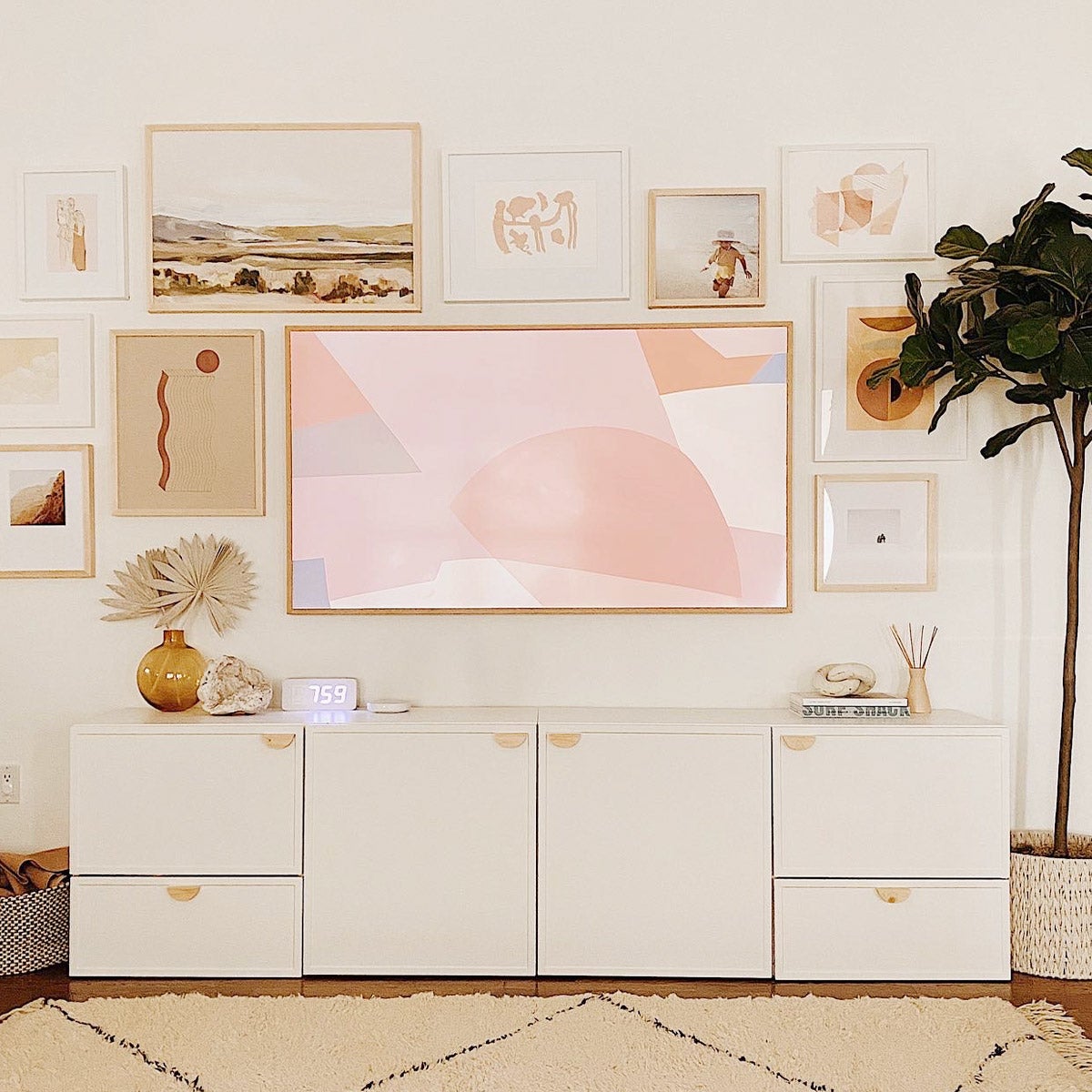 It's no secret that we're huge fans of frame-filled walls — and no spring home decor refresh would be complete without a gallery wall upgrade. By putting your favorite images, art pieces, or prints on display, you can easily tell your story on your walls — not to mention they always leave an impression on friends and guests. We often find new gallery wall ideas from our community, like this incredible setup from @almostmakesperfect. Follow in her lead by surrounding a statement piece with other smaller frames and prints.
---
Idea 10
Rethink Your Palette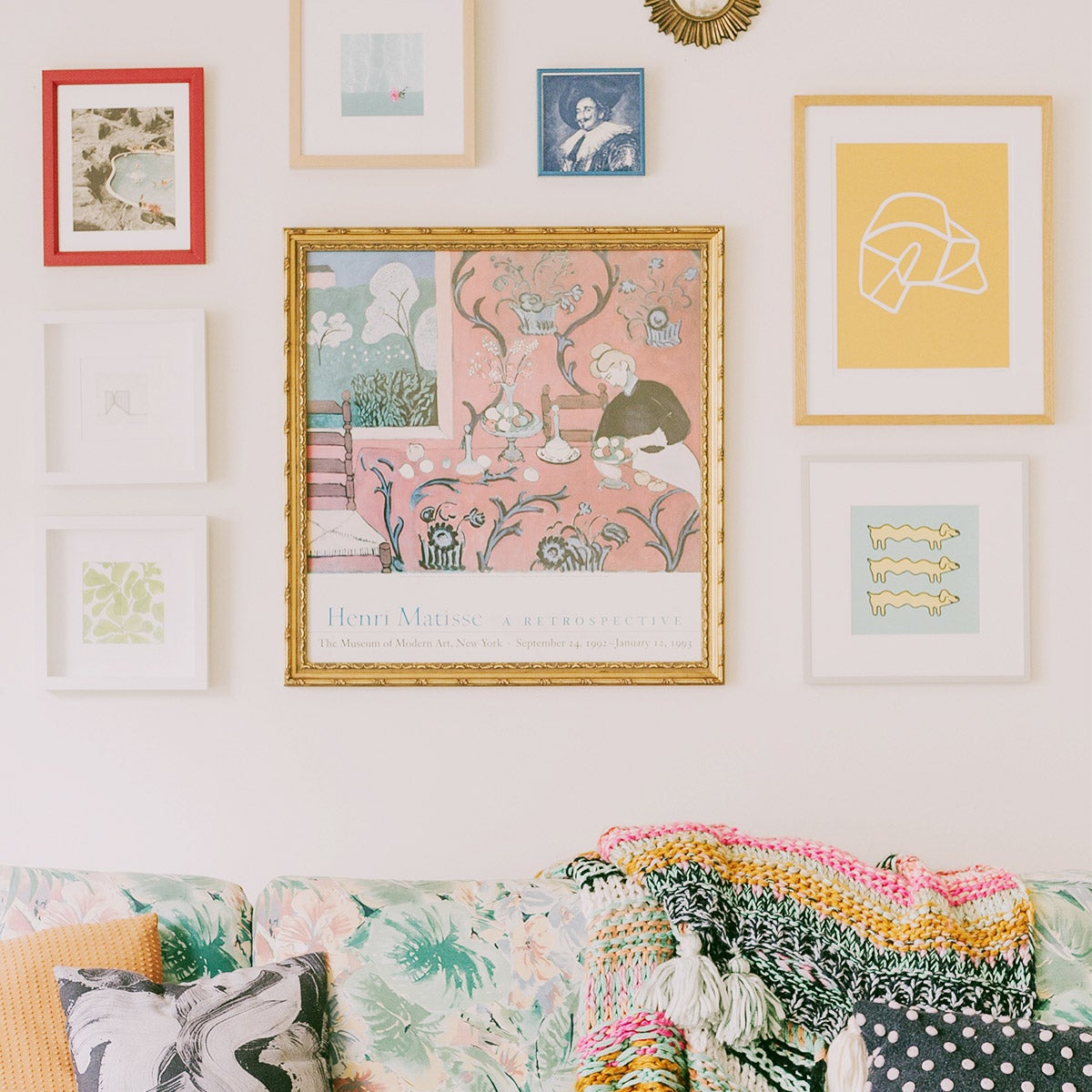 Kiss winter blues goodbye by putting pastels into play. @julietfurst does just that by pairing bright and colorful art prints with her favorite photos in this spring-ready gallery wall. To follow in her lead, opt for lighter frame finishes like our white and maple Gallery Frames, and take a scroll through Instagram to find art prints to display from your favorite illustrators and designers.

Pro-tip: Want to give your space museum-quality appeal for free? We've put together a guide to finding and framing free art that outlines the types of art prints available, as well as how to incorporate them into your DIY spring decor.
---
Idea 11
Make Your Series Debut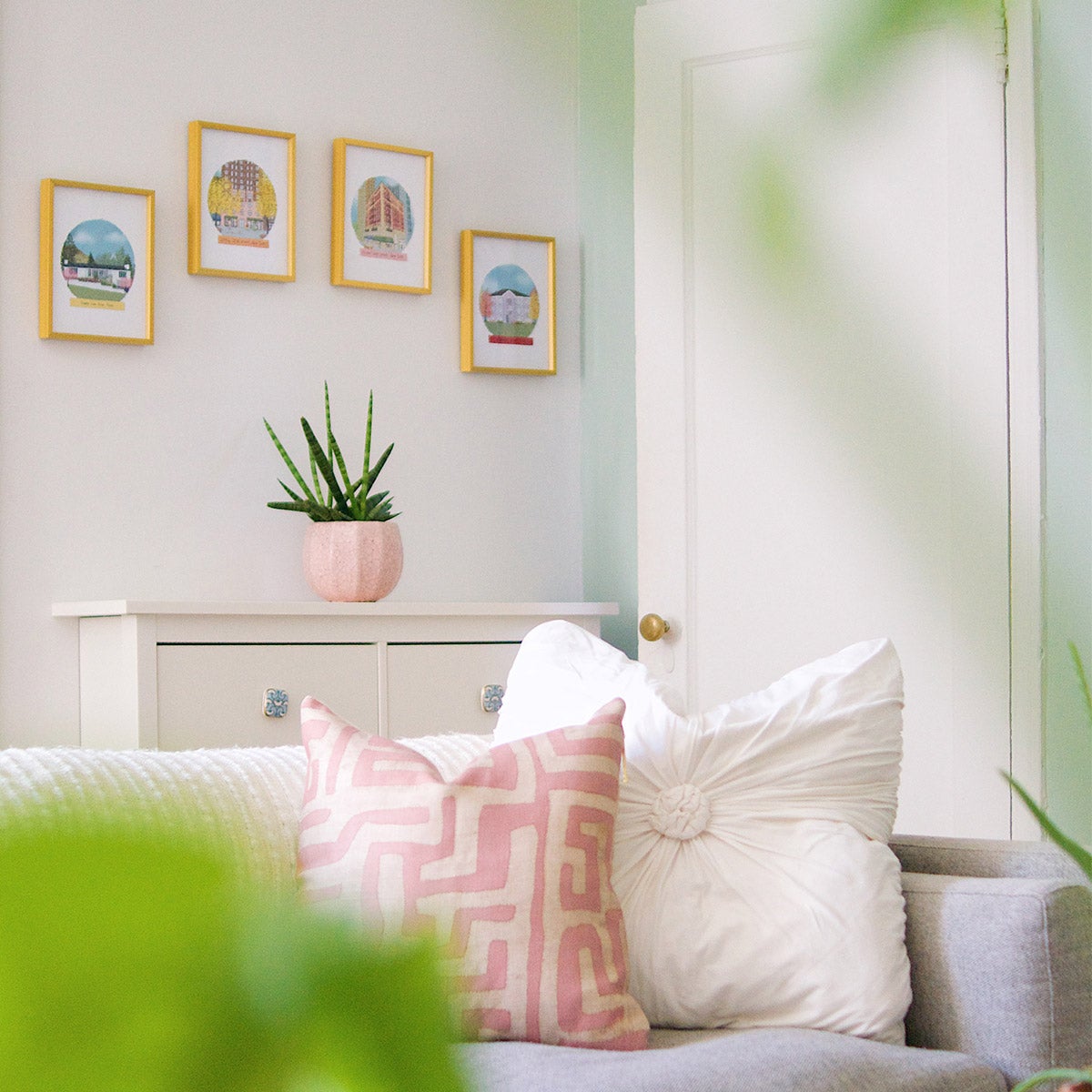 When it comes to frames, "the more the merrier" is always a trusted school of thought. This wall art idea from @ashlinalmquist plays off an arch shape to frame (pun intended) the springtime greenery on her shelf. Plus, pairing custom art prints with golden Modern Metal Frames will create a bright, sunny effect on your room to welcome the warmer weather ahead.
---
Idea 12
Add Joy To Your Workspace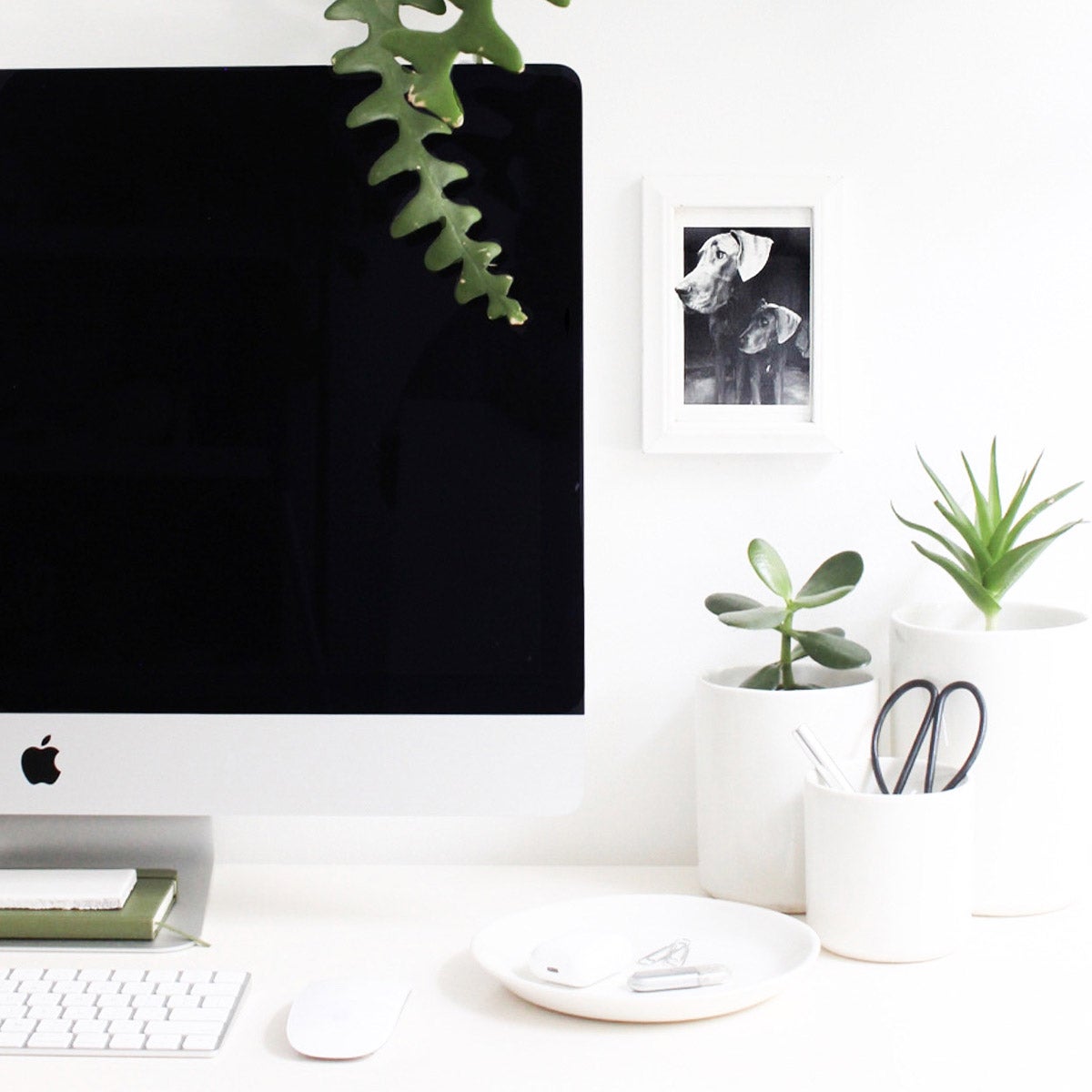 Whether in a traditional office or an office at home, we spend most of our waking hours working. So it's worth the effort to create a workspace that is both functional and personal. @thetwobluedanes incorporates thoughtful details and a bright, coordinated palette to make the workday feel more inspired and lively — without being distracting. Being mindful of how you decorate your desk and the surrounding areas will help clear the clutter without feeling too dull. Follow in her lead by adding a simple reminder of what matters, and you might even make it through that 4:30 pm budget recap.

Psst… Take a peek into our workplace (that we miss so much while working from home!) for more office design ideas.
---
Bonus
Bring Botanicals Back To Life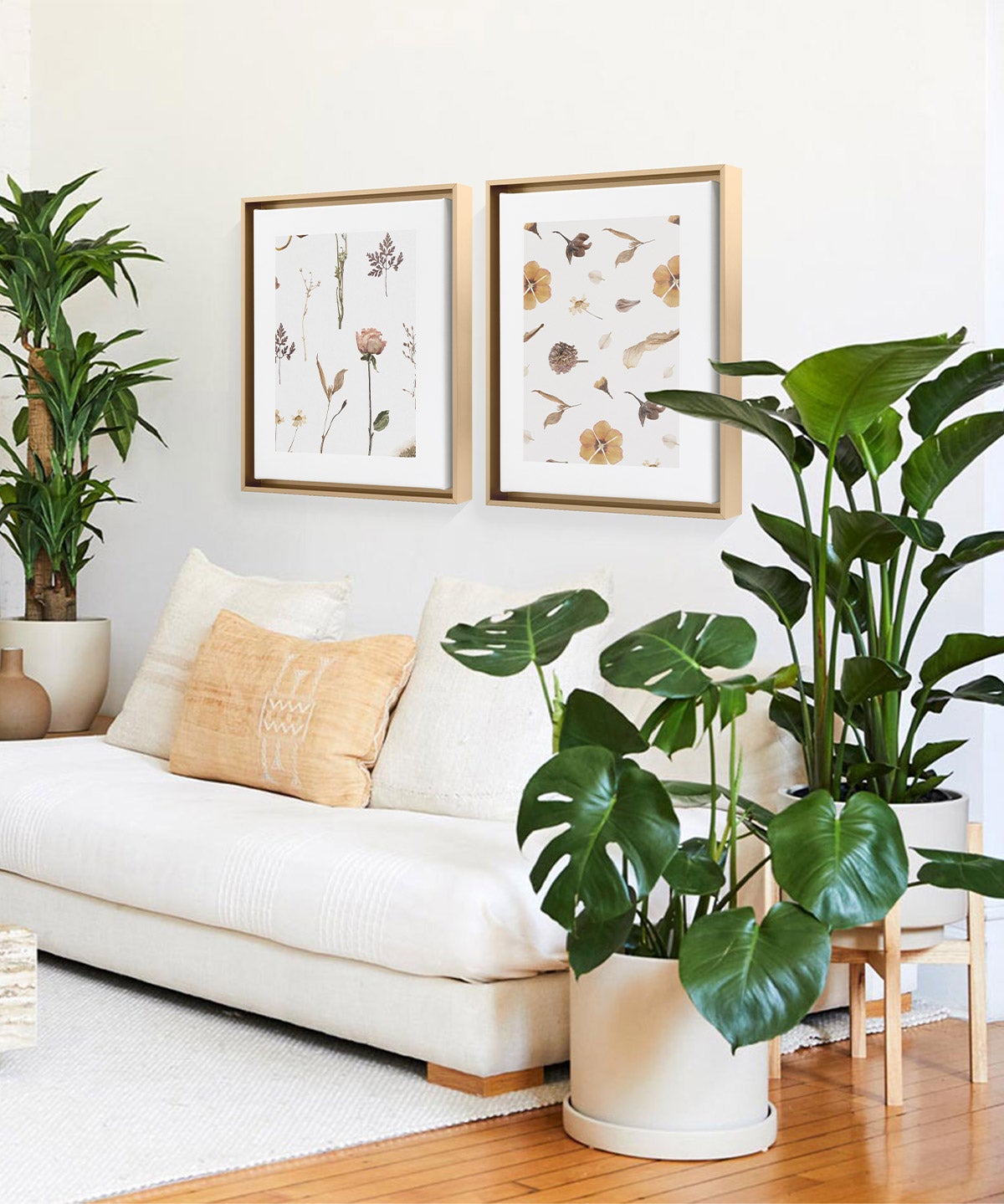 Here's a bonus spring wall decor idea from our blog post with The Sill:

Give living or dried botanicals around your house a much longer life by photographing them to print. To recreate this look, arrange patterns out of old bouquets or leaves, whatever foliage you like best, on a white surface. Take some photos and print your favorites on a large Metal Frame or two, creating a wallpaper effect on a section of your walls. Feel free to get creative with the foraging and patternmaking to make it truly your own.
---
Goodbye Winter
Hello Springtime
We hope these spring decor ideas inspire you to see your living space in a whole new light. And after you hit refresh, share your spring home decor with our community! Tag us on Instagram (@artifactuprising) and #TellOn.