---
Idea 01
Make Room for What Matters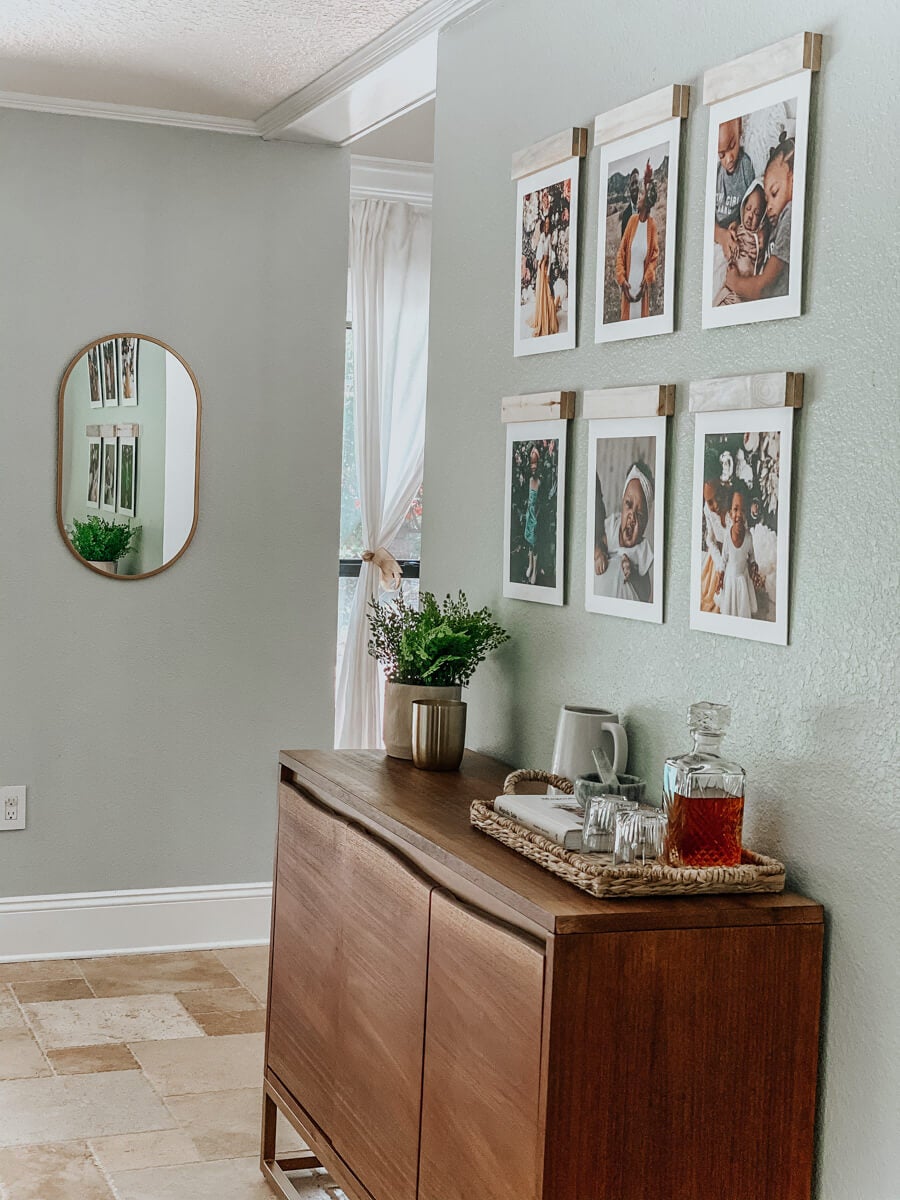 Nesting at home means celebrating those who make it more than a house, and it all starts with print. From family photos to the people and places we hold close, our walls are a blank canvas best filled with the familiar. @mrshazleyandbaby's family gallery wall serves as a simple, beautiful example of calming wall art that honors these connections, while bringing welcome warmth to a space.
---
Idea 02
Think Minimal and Monochrome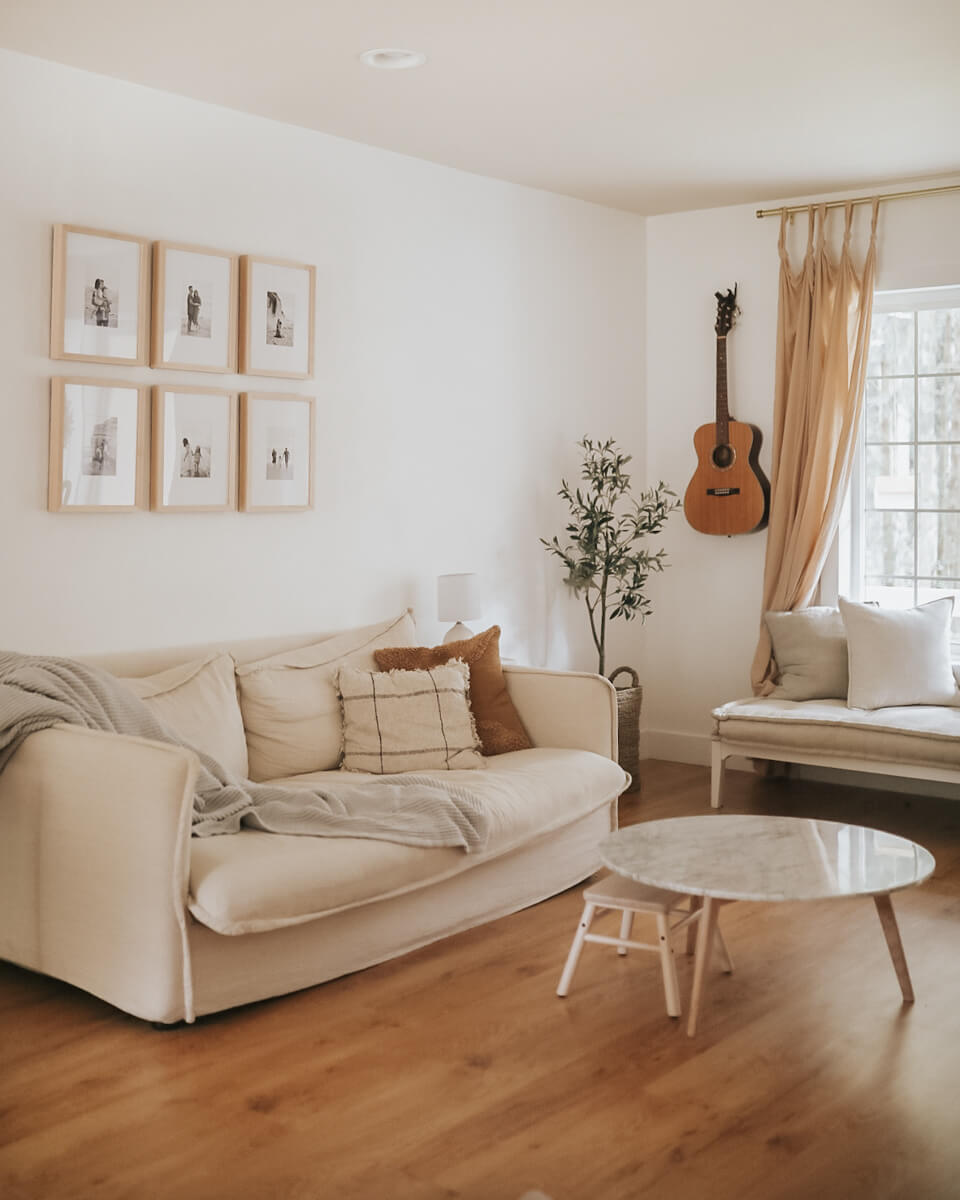 To cut the clutter is to calm the noise. One of the simplest ways to bring zen to your living space is to stay true to the tenet of "less is more." @honeywild's space is the perfect example of minimalist room ideas that do just that. By not overcrowding the decor, each little element gets a chance to shine — from the hanging guitar to the thoughtfully-placed Gallery Frames, preserving the moments that matter. That same principle goes for color, too! By keeping the gradients closely coordinated, she skips overstimulation for the serene, issuing an open invitation to unwind.
---
Idea 03
Look to Organic Textures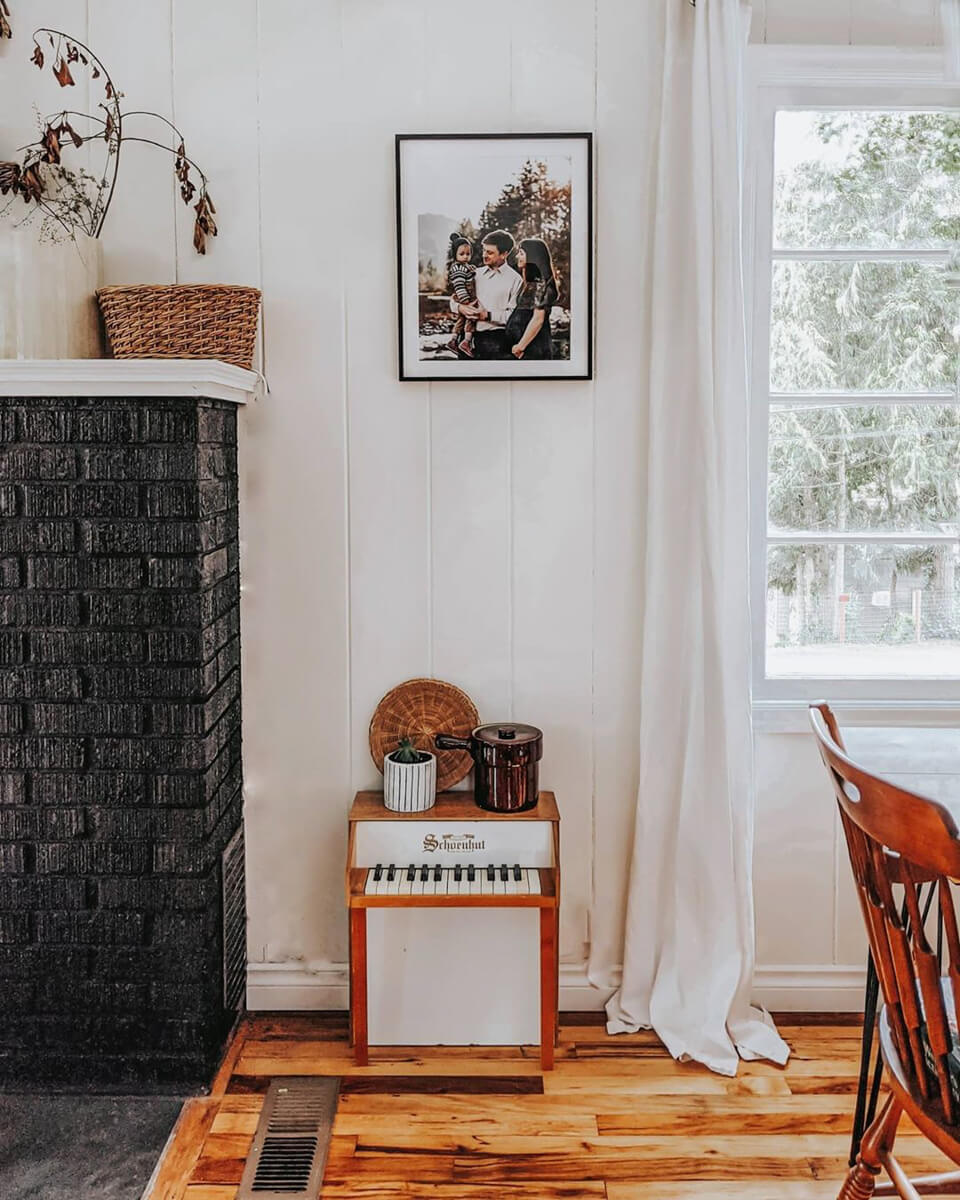 Texture, when used correctly, is so much more than tactile. In fact, it's an opportunity to bring in visual elements that feel welcoming, natural, and filled with intention. In one small pocket of this room, @houseofhartmans merges the textures of the brick and beautiful hardwood with the subtle accent of the basket. It's a thoughtful way to invite organic elements into the often underloved crossroads between two rooms. (And don't even get us started on that swoon-worthy little piano!)
---
Idea 04
Add Accents That Feel Like Home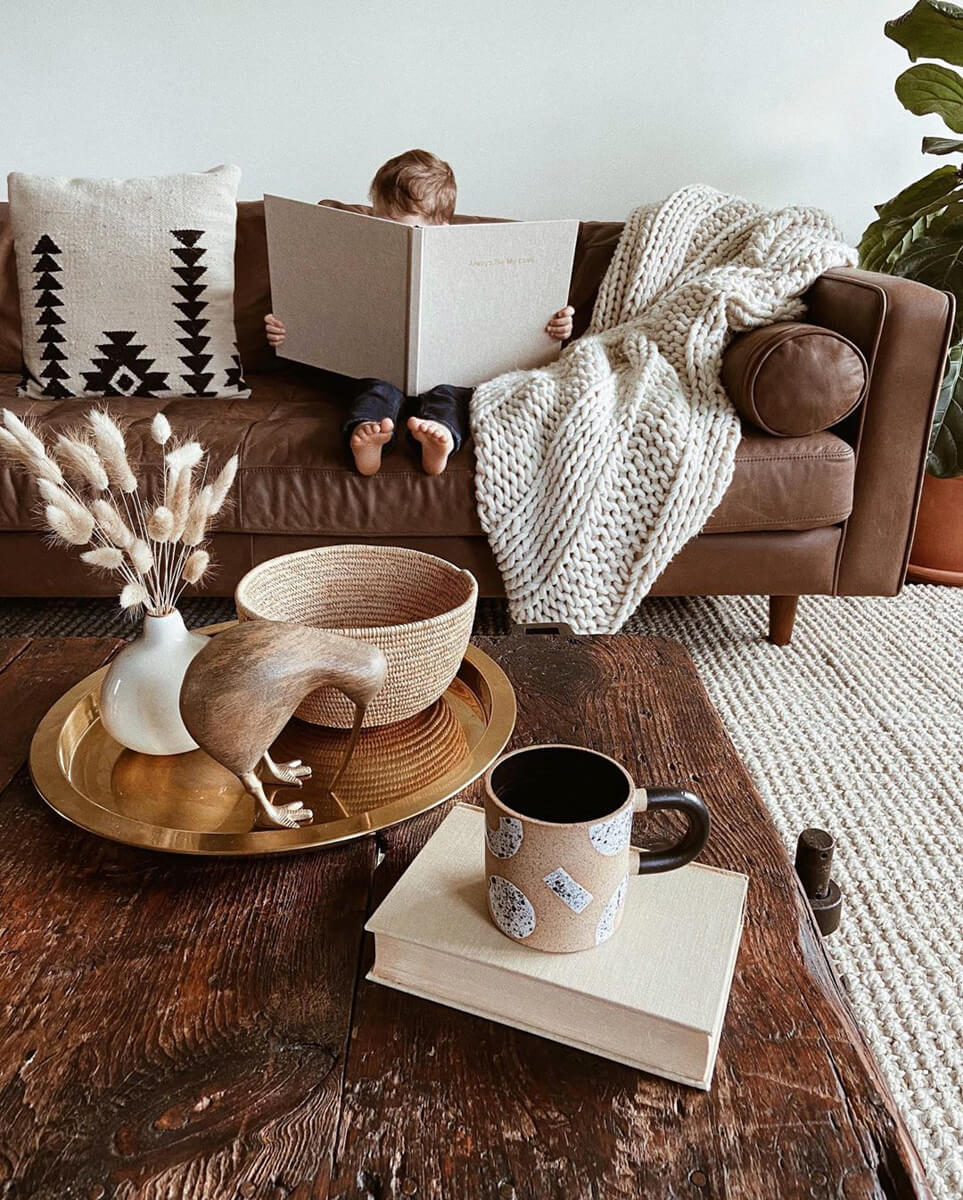 The key to nesting at home is to find those little touches that make it feel like, well… home. And while the couch, coffee table, and other furniture can start to paint a picture, it's truly the accents that fill the scene with much-needed color. A small vase, a carefully placed plant, a comfy blanket, a photo book — calming decor is created through these many elements that make the room feel authentic to you. Isn't that right, @julesdenby?
---
Idea 05
Embrace Negative Space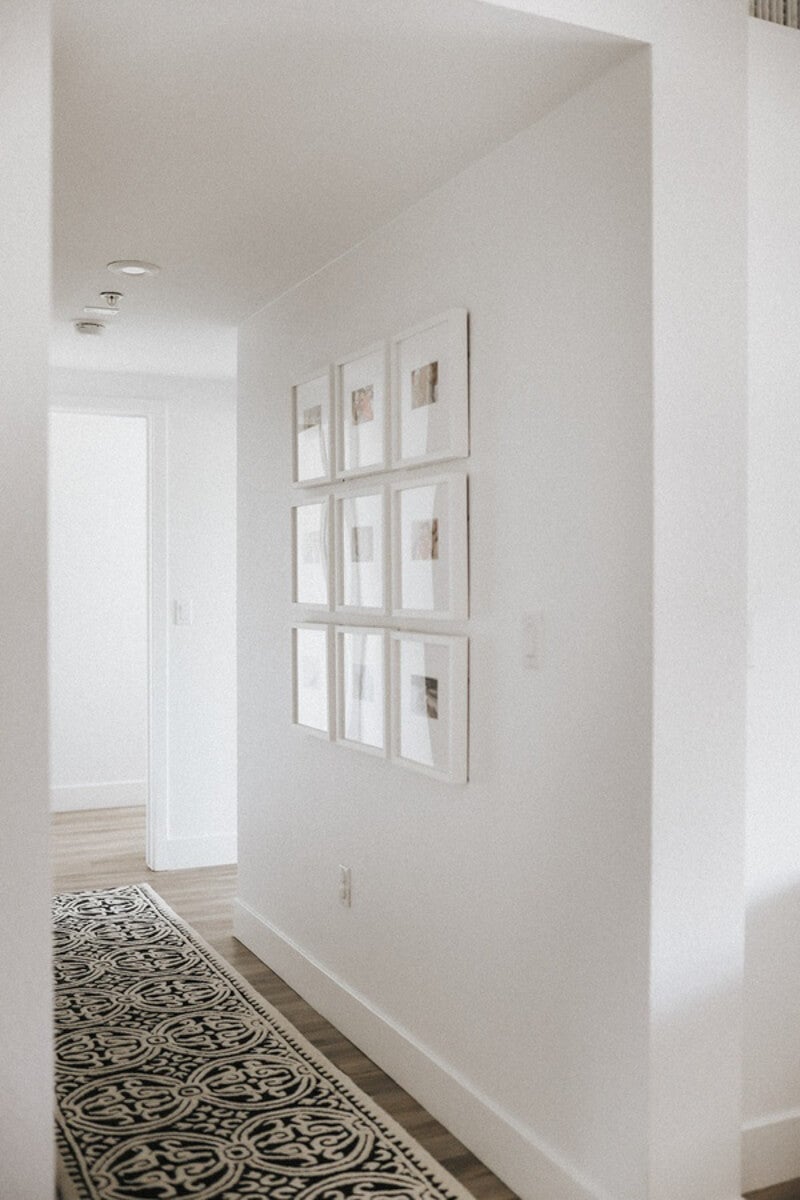 Sometimes, we shouldn't be afraid to let a space be just what it is: space. Unencumbered by unnecessary adornments, rooms and halls embrace light and the open flow of energy. Just as importantly, the negative space becomes a chance to highlight the pieces that truly matter. By leaving it all open, @ourfrenchmodernhome and @__thebakers brought calming wall art to the forefront — putting all the focus on the photos that make it feel like home.
---
Idea 06
Find Your Focal Points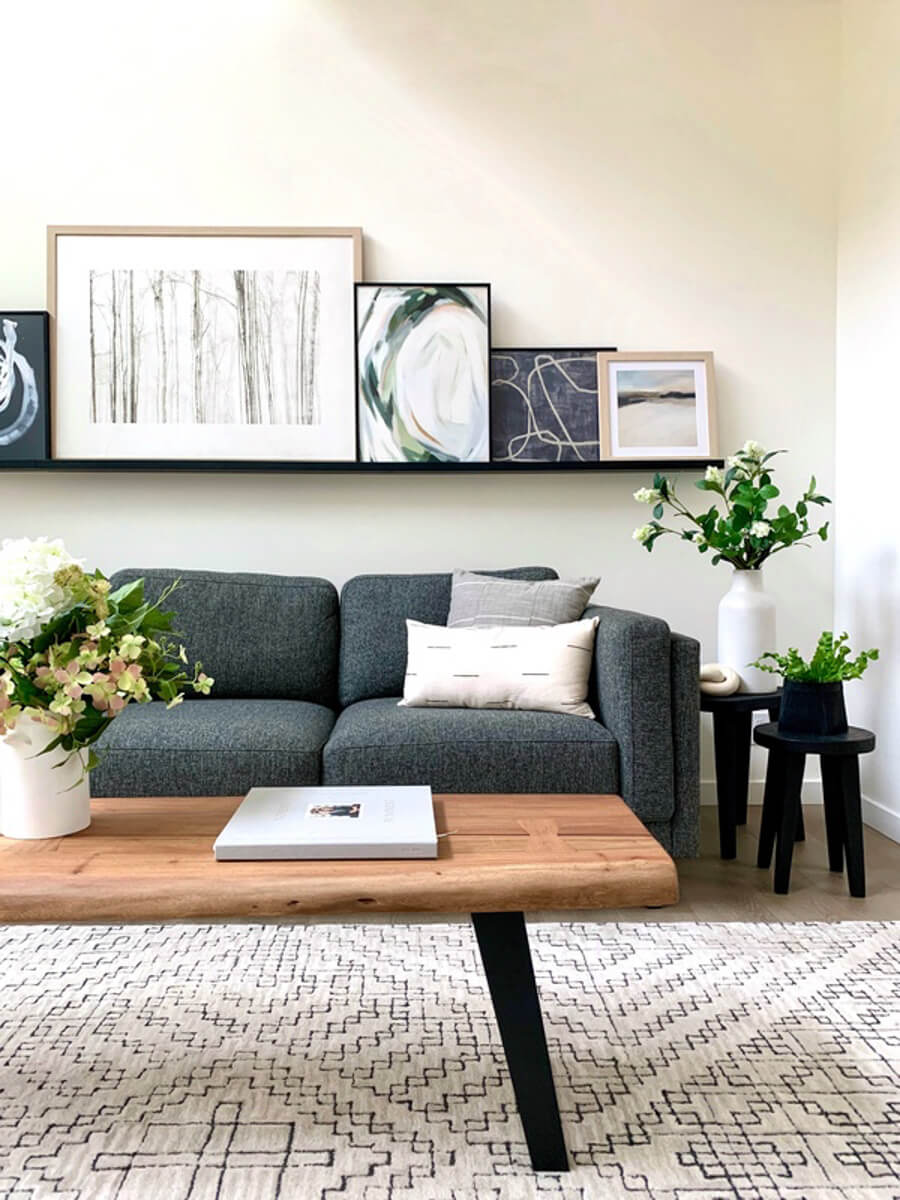 Often, the real magic happens when it all comes together. Grouping elements we might traditionally spread out into a single focal point can lead to surprising results — like, say, this handful of frames that @simplymodernliving layered so thoughtfully on a simple wall shelf. We're filing this one under "calming wall art ideas we can't wait to try at the office." (Bonus points for using a linework theme to make the art feel so coordinated!)
---
Idea 07
Subtleties Speak Volumes
Photo books on the dresser, a frame nestled into a shelf display, these are the subtle inclusions that make for calming interior design. @carlanatalia's elevated, minimalist dresser decor makes use of monochrome coordination to bring photo album and foliage into a unified display. Meanwhile, @amandawarren__ opts for a little more color — carefully coordinated, of course — while making room for meaningful moments in the form of a frame and travel album.
---
Idea 08
Let the Light In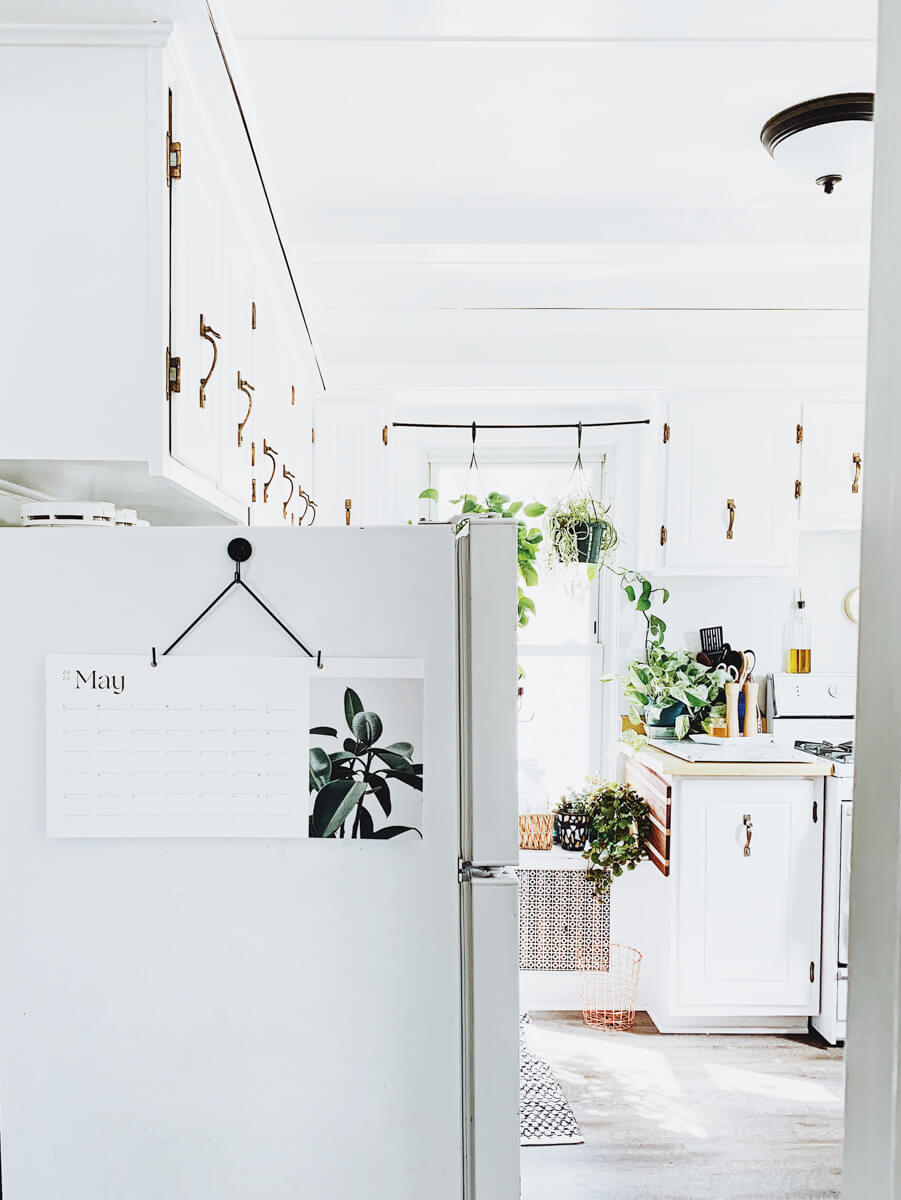 Nothing creates zen quite like the soft kiss of natural light. And while not every space is filled with east-facing windows, there are some simple ways to accentuate and even amplify the natural light that reaches a room. Start by filling the space with bright colors that reflect light, as opposed to dark colors that absorb. In underlit areas especially, dark hues can suck the life out of a room, making it feel drab and uninviting. We love the way light floods into @kellybananatree's kitchen, playing off the brightness in a way that says "this is where good things happen." (Her plants seem to like it too!)
---
Idea 09
Give the Coffee Table Its Due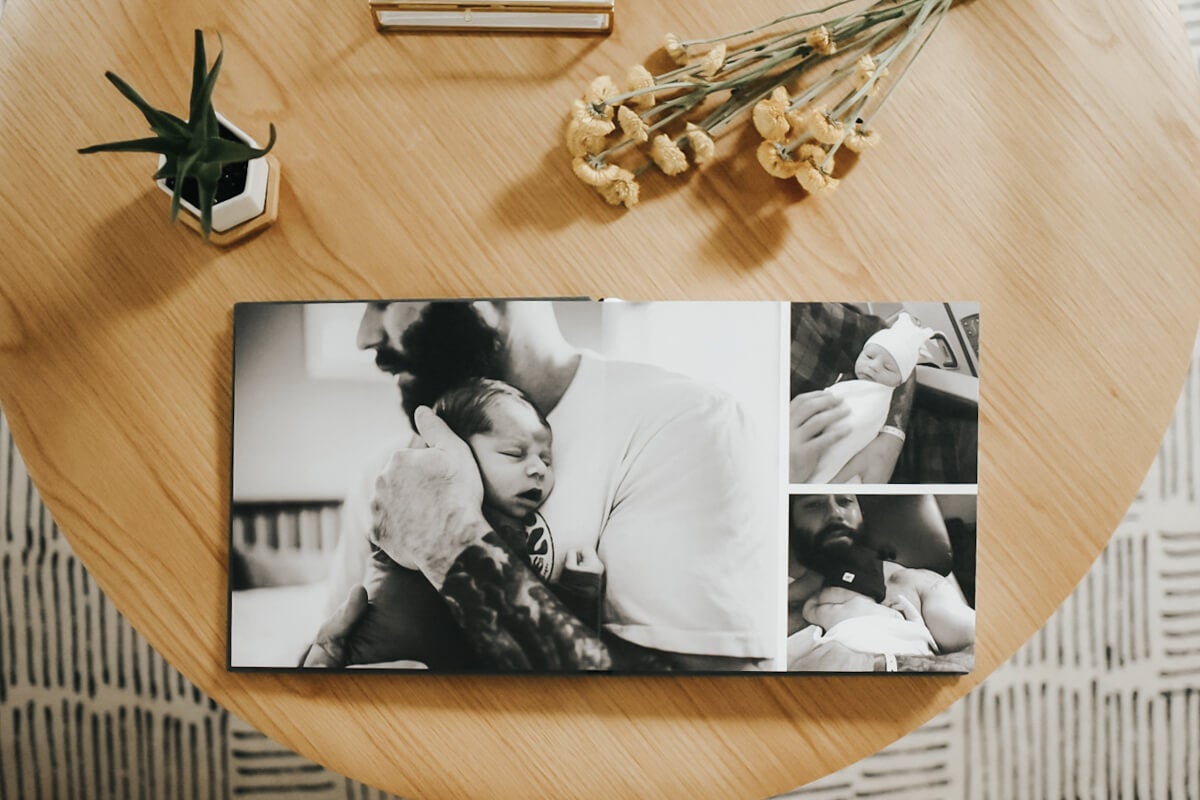 Take a page from @whitmargolis by replacing the classic coffee table book with something a little more personal. Leaving an album on the table is one of our favorite ways to honor those meaningful connections in the place we call home and keep them close at hand. Give it a try — you might find yourself surprised at how often you flip through.
---
Idea 10
Make the Window Your Centerpiece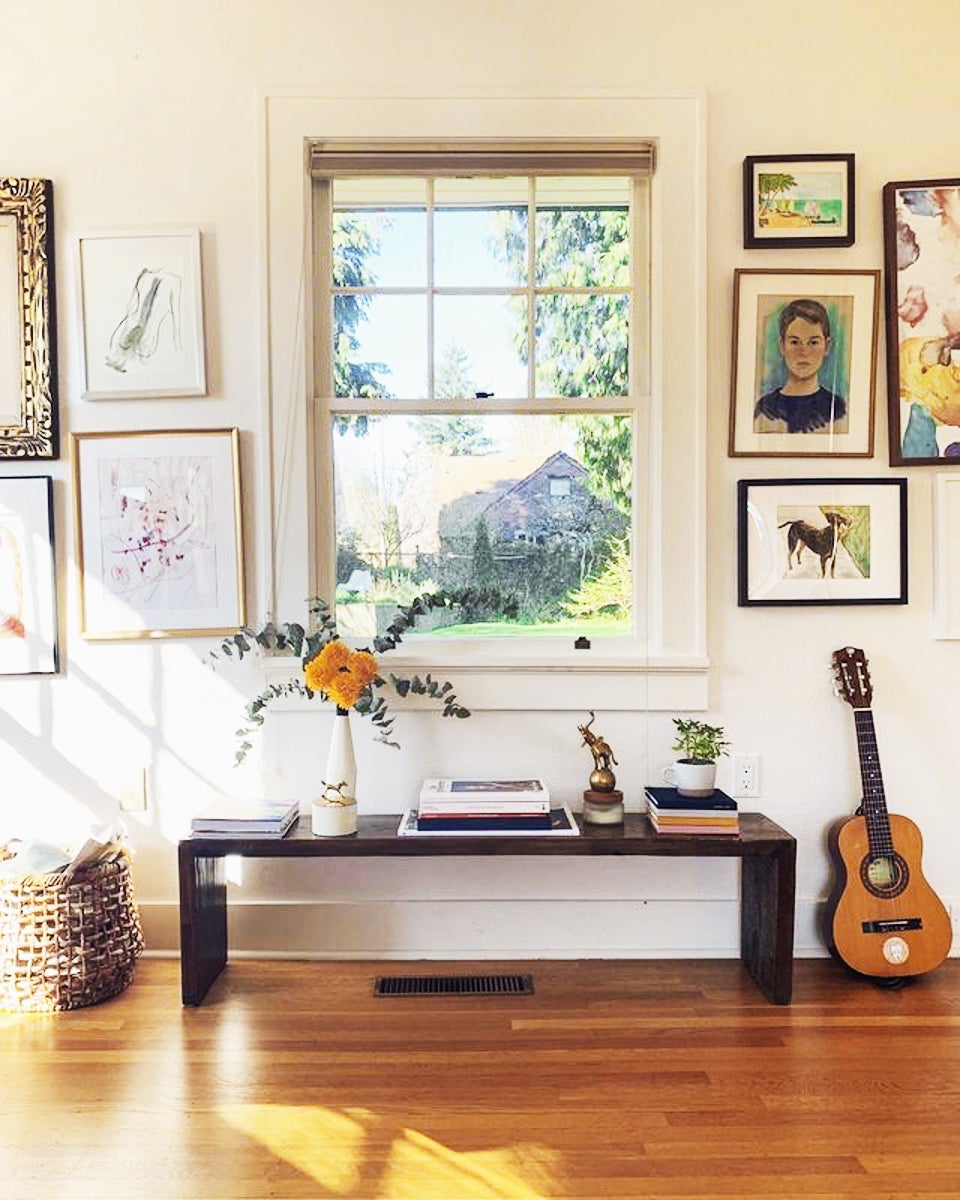 So often we decorate around televisions, dressers, and couches, when foundational elements of the home are begging to become centerpieces. An example we love is how @makinglamadre looked to the window when dreaming up gallery wall ideas, treating it as a large, central frame. A catalyst to calm and cohesion, this idea integrates space and decor in a way that makes every little piece file like it's part of a single place called home.
---
Idea 11
Create Pockets of Peace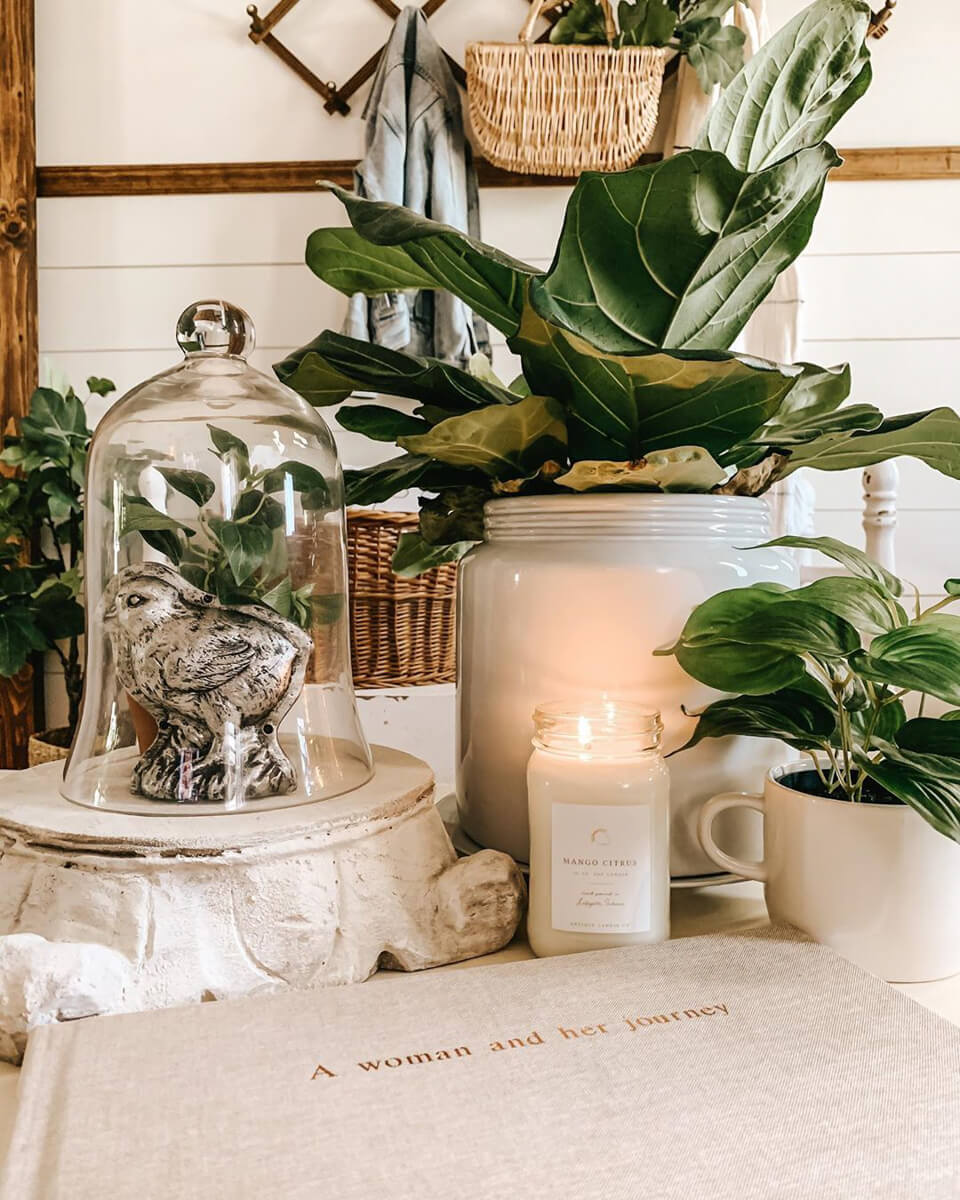 Nesting at home is an art of creating little pockets of reprieve throughout. Sometimes, that's as simple as a few plants, a candle, and the perfect book. These little nooks of purpose and personality are paramount in calming decor: ideal inclusions for the bedroom, living room, and other spaces where you spend most of your time at home. (We'd say @itty_bitty_farmhouse gets the idea!)
---
Idea 12
Breathe Life Into Workspaces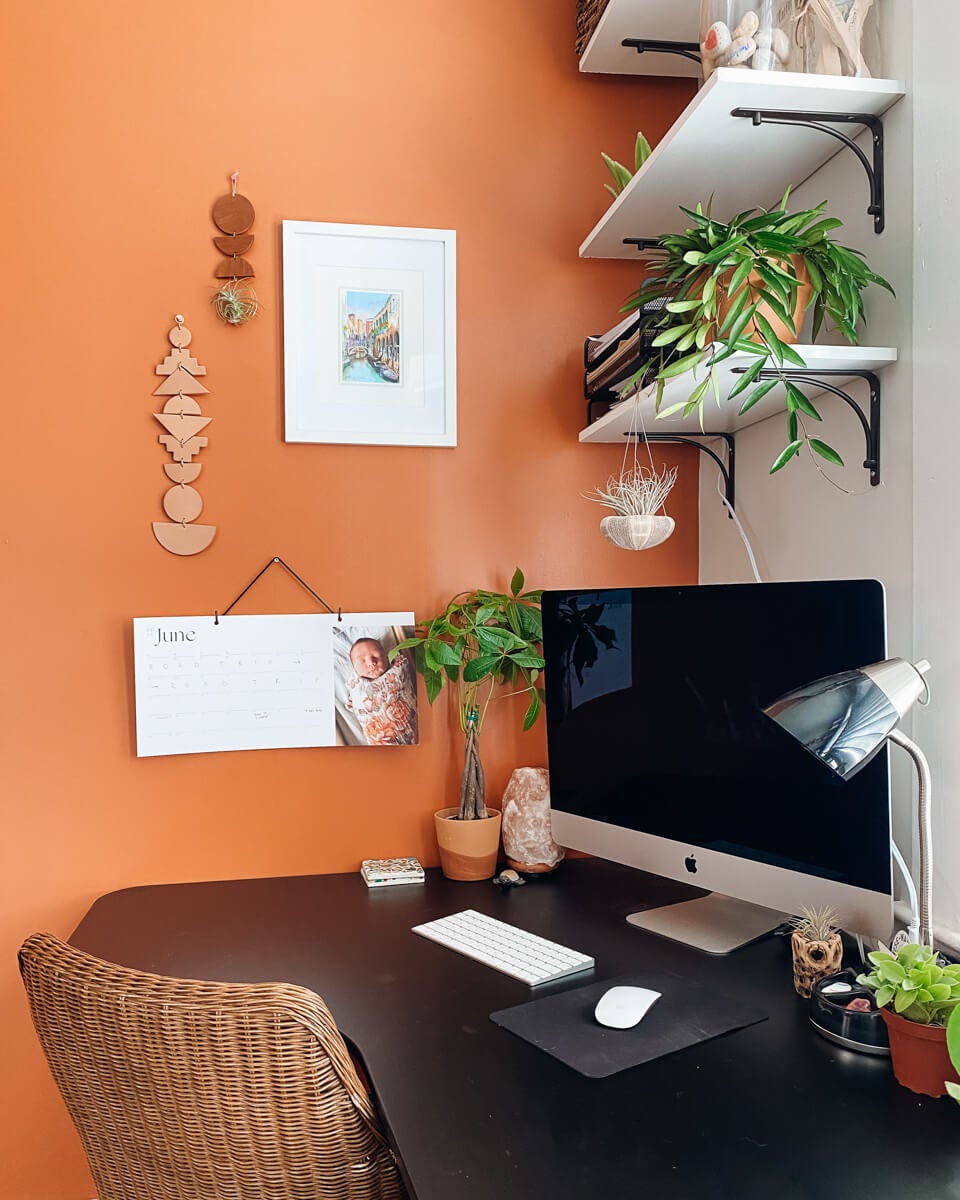 In these times, creating an inviting at-home workspace is top-of-mind for many faced with a new transition: a transition that's easier to embrace when equipped with office decor ideas that invite tranquility. Sure, the place where we keep our computer can easily feel robotic by nature, but including organic elements infuses much-needed balance (and even a little stress relief). @meghanmoyer made it happen with a few happy plant babies, wall hangings of the moon, and a custom calendar filled with the face that makes it all worthwhile.
---
Bonus
Celebrate Your Space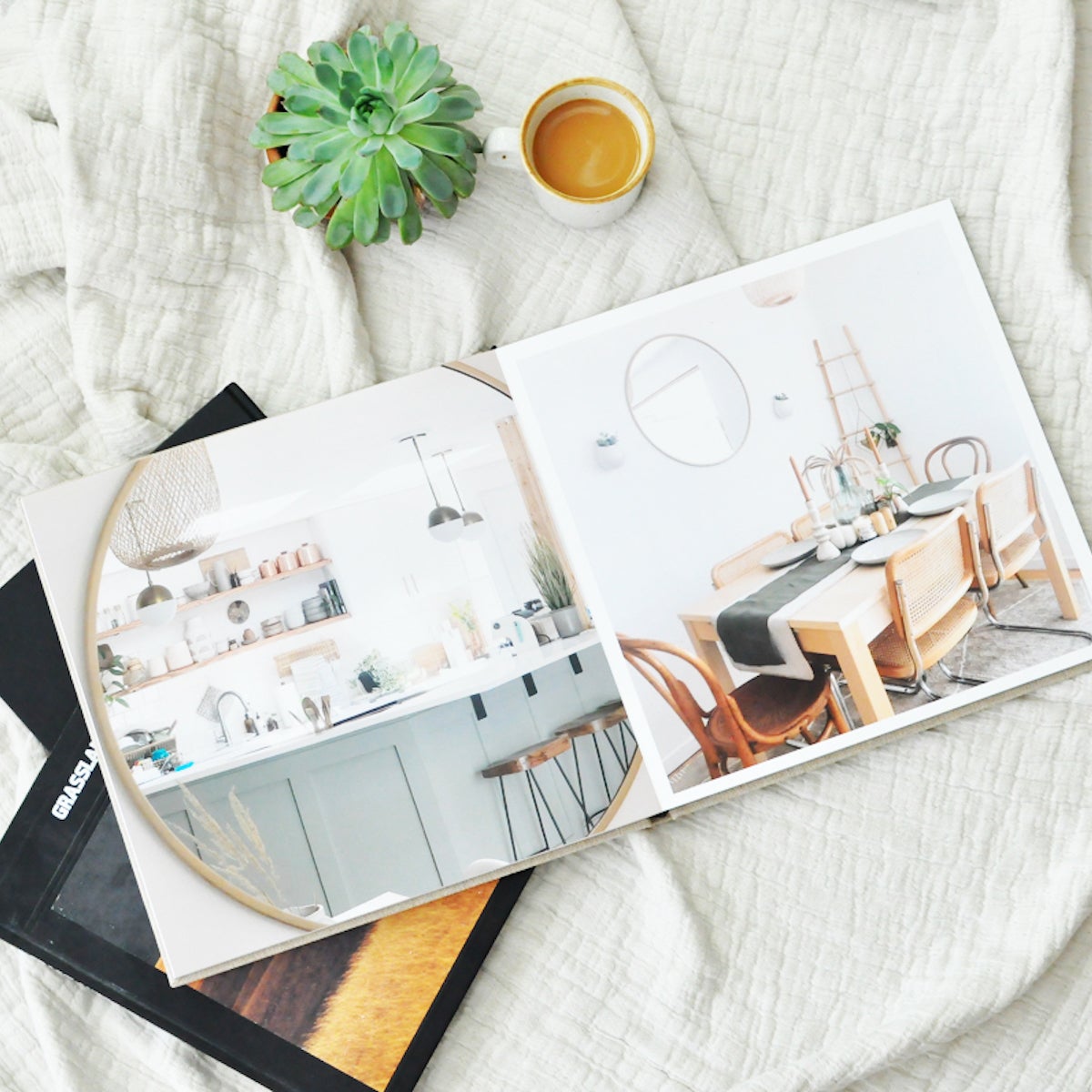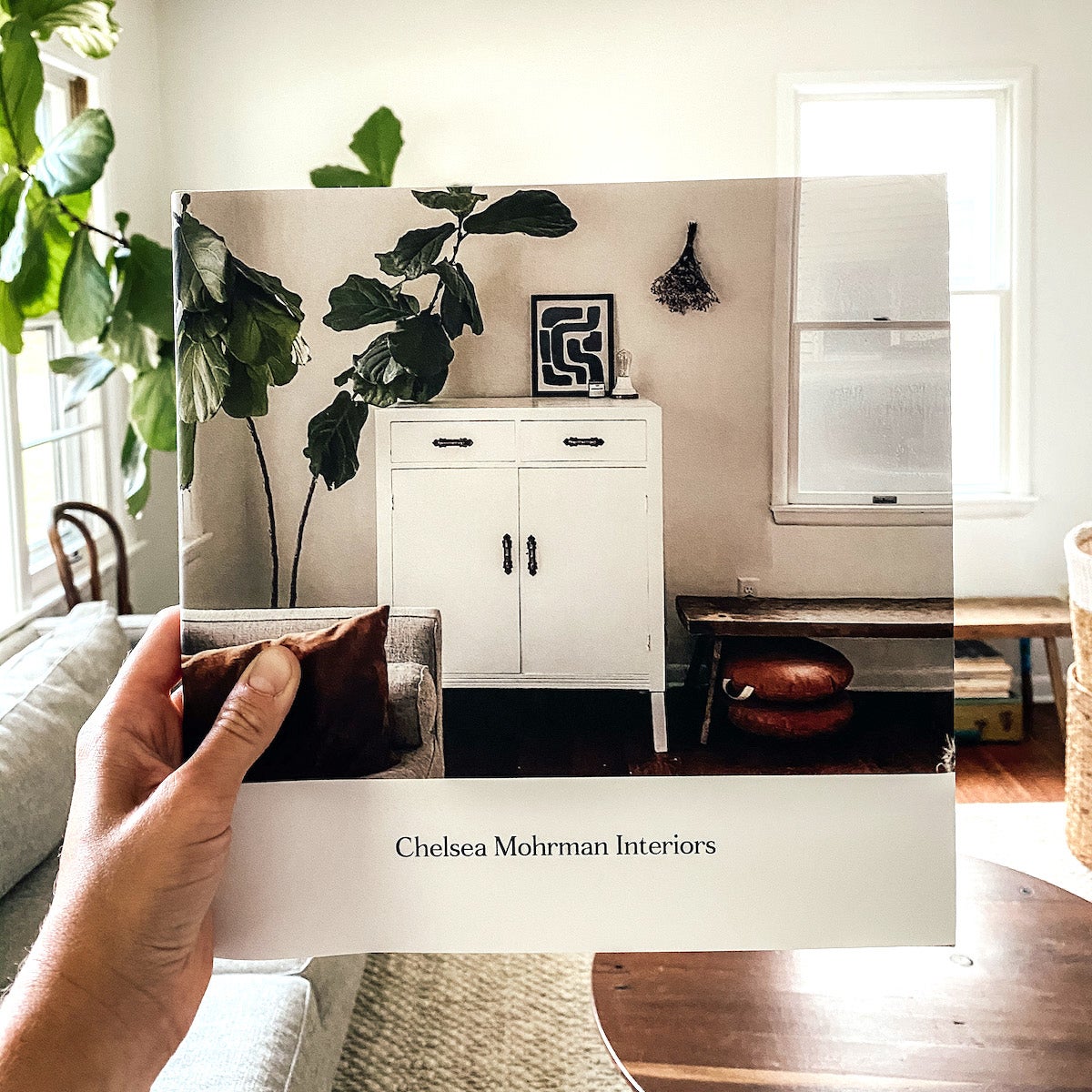 This one might feel a bit "meta," but it certainly speaks to home. @indie.boho.nest and @chelseamohrman didn't just bring a photo book into their homes, they brought their homes into a photo book. Is there a better way to celebrate a space, while adding a little something to it? We might be a little biased, but we'd be hard-pressed to think of one!
---
Here's to Nesting at Home
Make These Calming Decor Ideas Your Own
If you do, we'd love to see your take! Just tag us on Instagram (@artifactuprising).