---
Tip 01
Start With the Forecast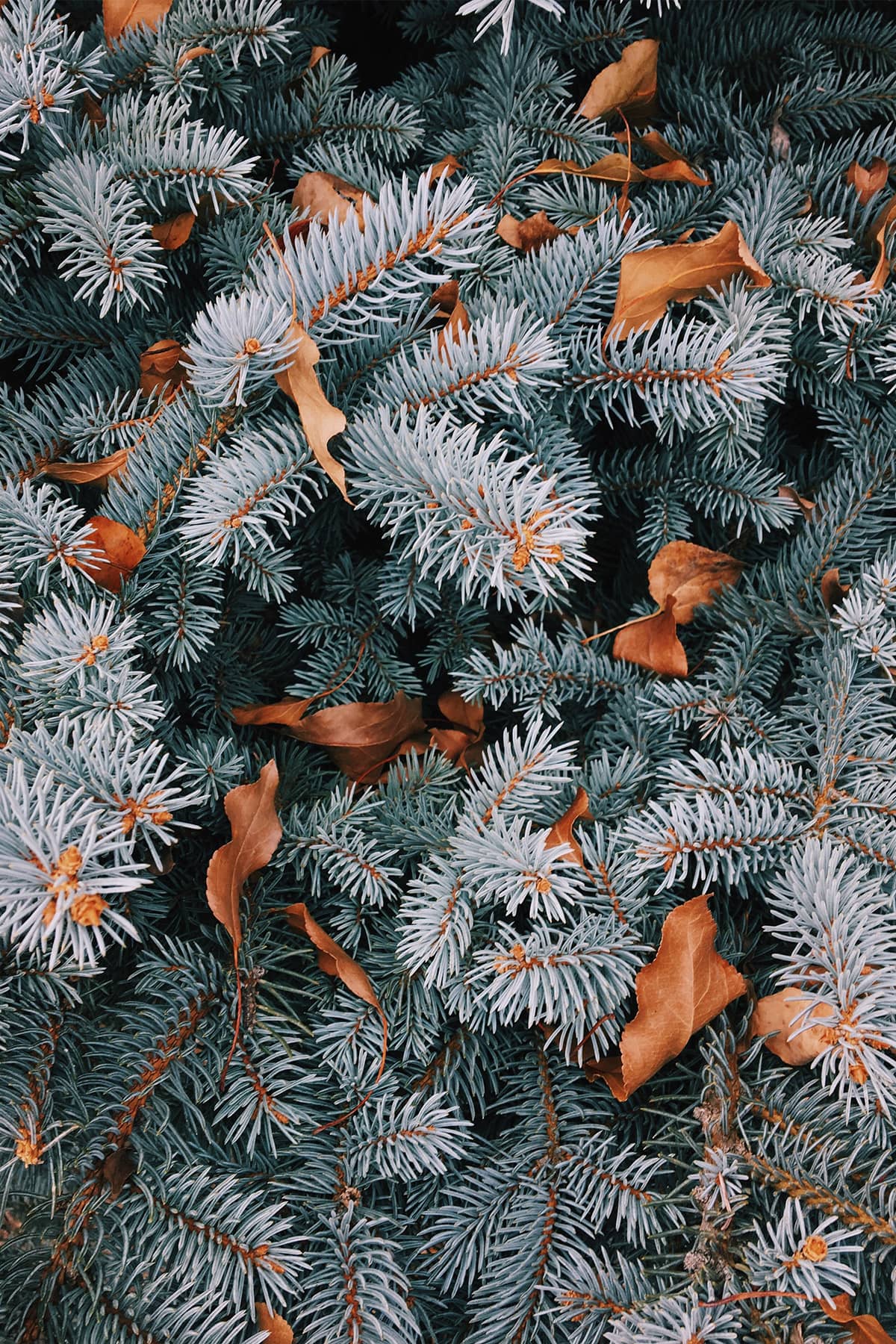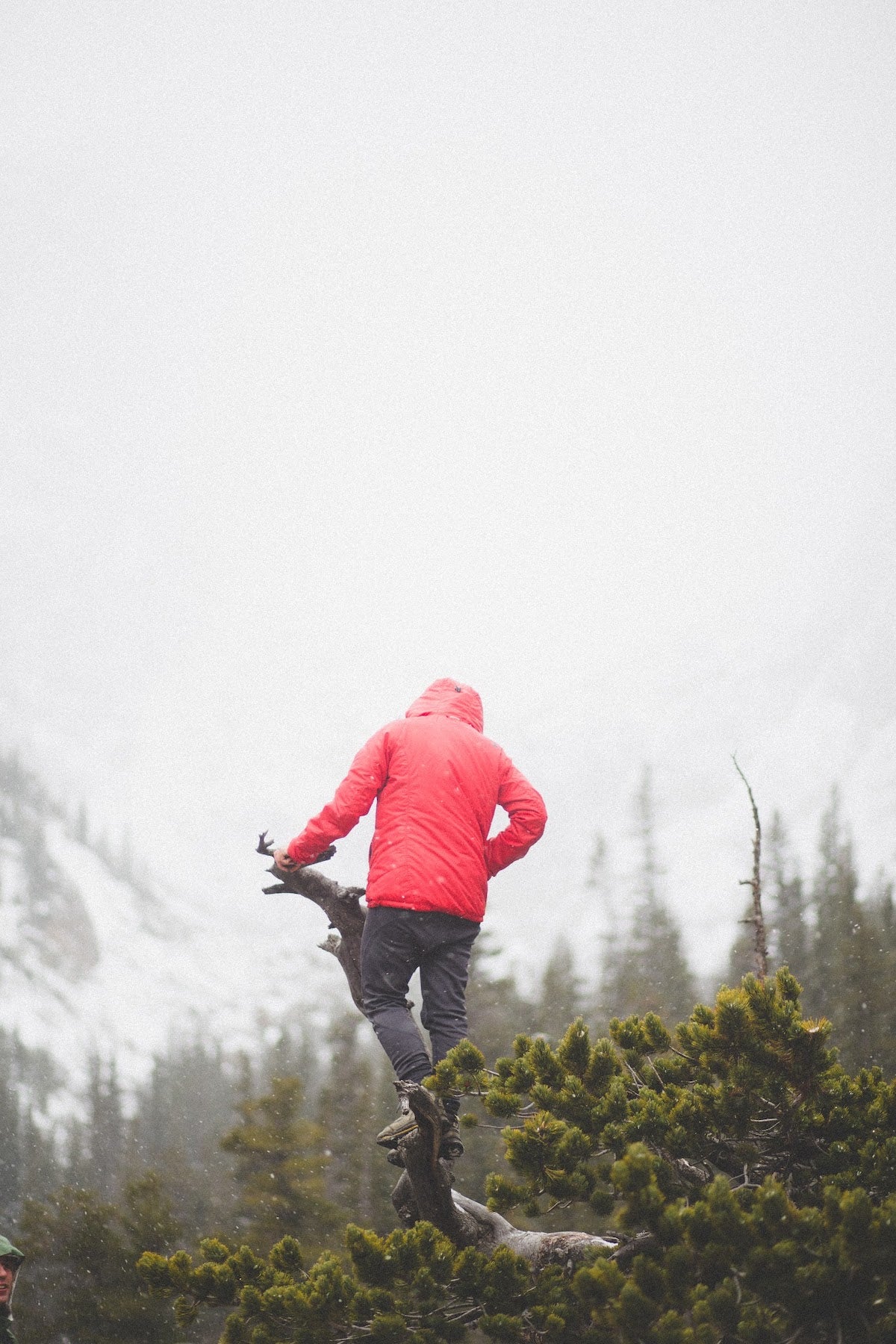 Before setting off for any winter photography adventure — whether a trek into the wilderness or some casual shots from the car — check your forecast to make sure conditions are just right. Bluebird snow days are wonderful for creative moments, but even light snow can be fun to play around in.

Just remember: Winter weather can always turn on a dime. So bring extra layers, some food, an emergency kit, etc. in case the weather turns for the worst. Don't panic about a snow storm before setting out. Just be safe and make smart decisions!
---
Tip 02
Use Color to Add Contrast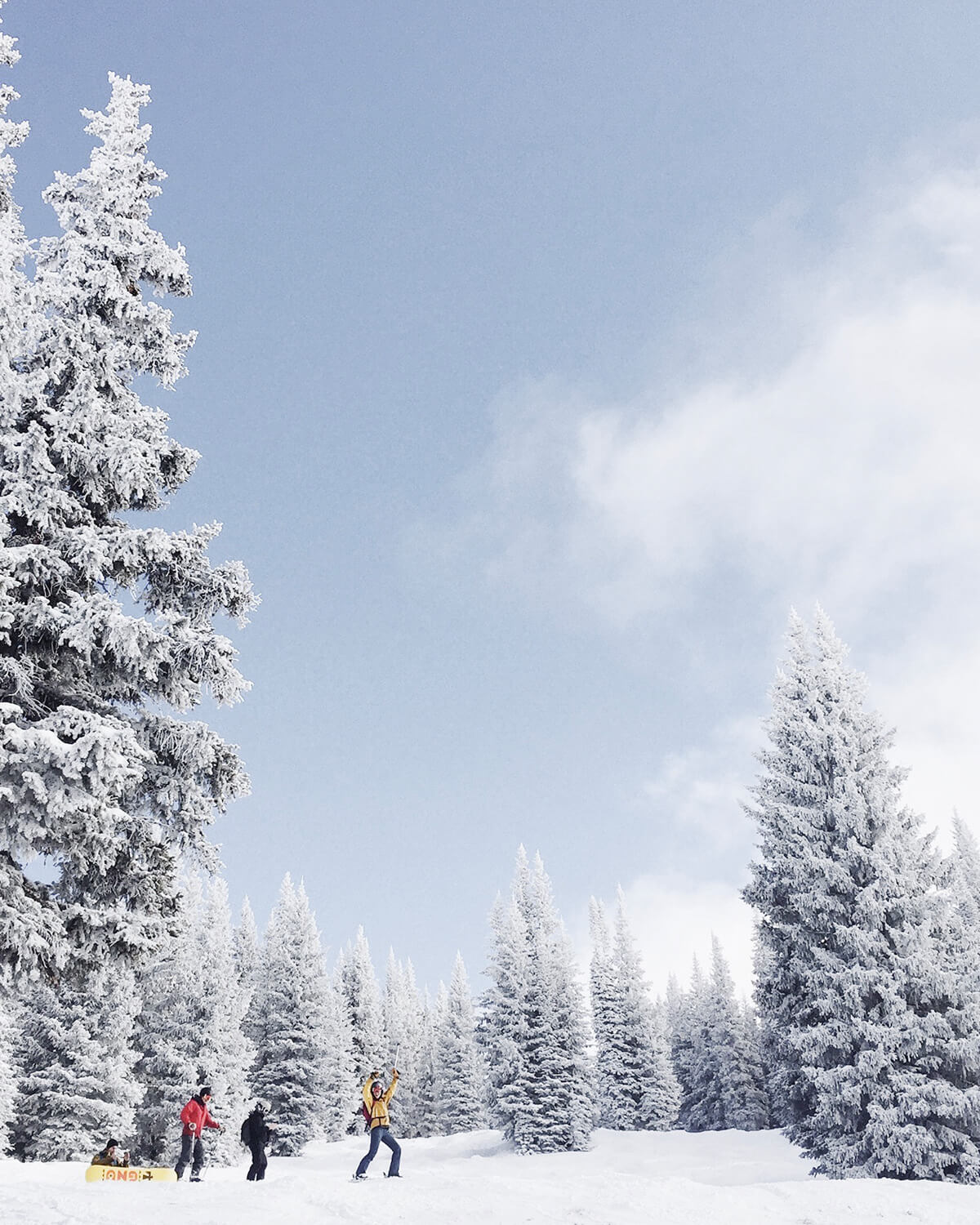 More than any other time of the year, the monochromatic nature of winter scenes means any little bit of color can stand out and make a photo remarkable. Consider throwing on a colorful jacket or umbrella in a snowstorm to add contrast to an otherwise overcast photo. Or with winter portrait photography, consider framing with trees or rocks outdoors to juxtapose the ever-present snow. (Note: Bump up the exposure to bring out the vibrancy of the white.)
---
Tip 03
Add People for Scale and Interest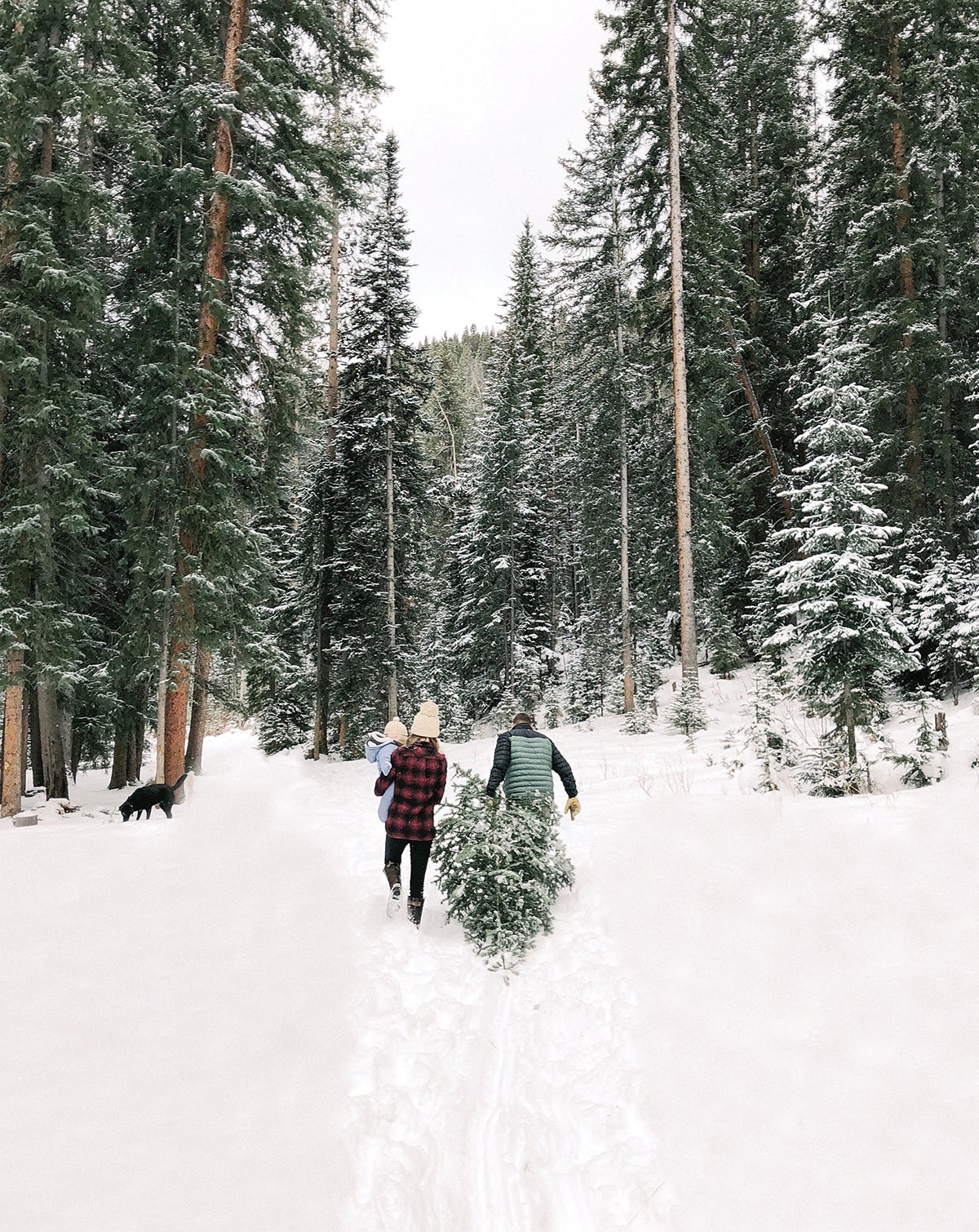 Winter moves folks indoors to stay warm, but bringing them out and into the shot can add a sense of place, scale, and interest. Still, be sure to ask yourself: Does the person add value or detract from the wintery scene? Does it give the viewer an idea of how large your mountains or trees are? If they don't improve your overall composition, forget about it and create a separate portrait of them using a few simple best practices for photographing people!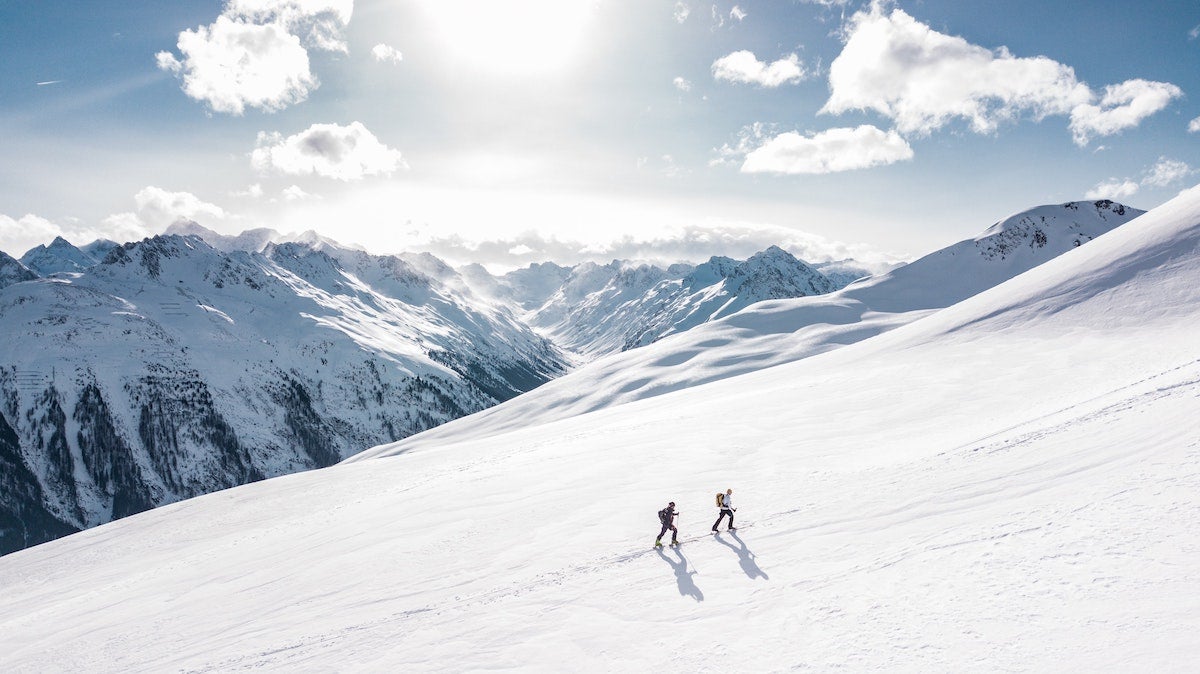 ---
Tip 04
Use Negative Space to Your Advantage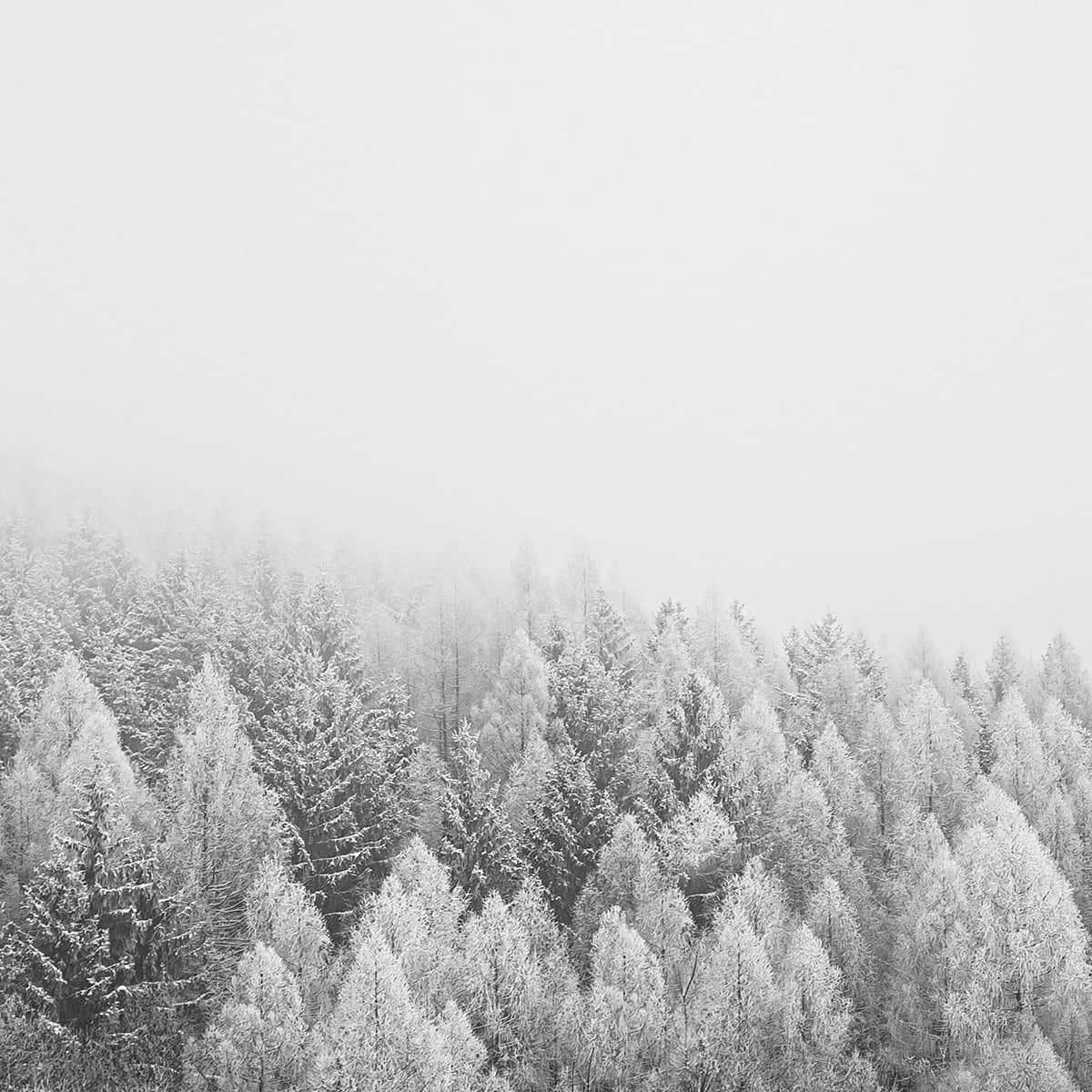 With an abundance of dreary, monochrome weather in wintertime, using empty space can often be striking if done effectively. So use white space to your advantage! When composing winter landscape photography, add a subject in the foreground that adds depth to the photo. Empty space can be minimalist and powerful.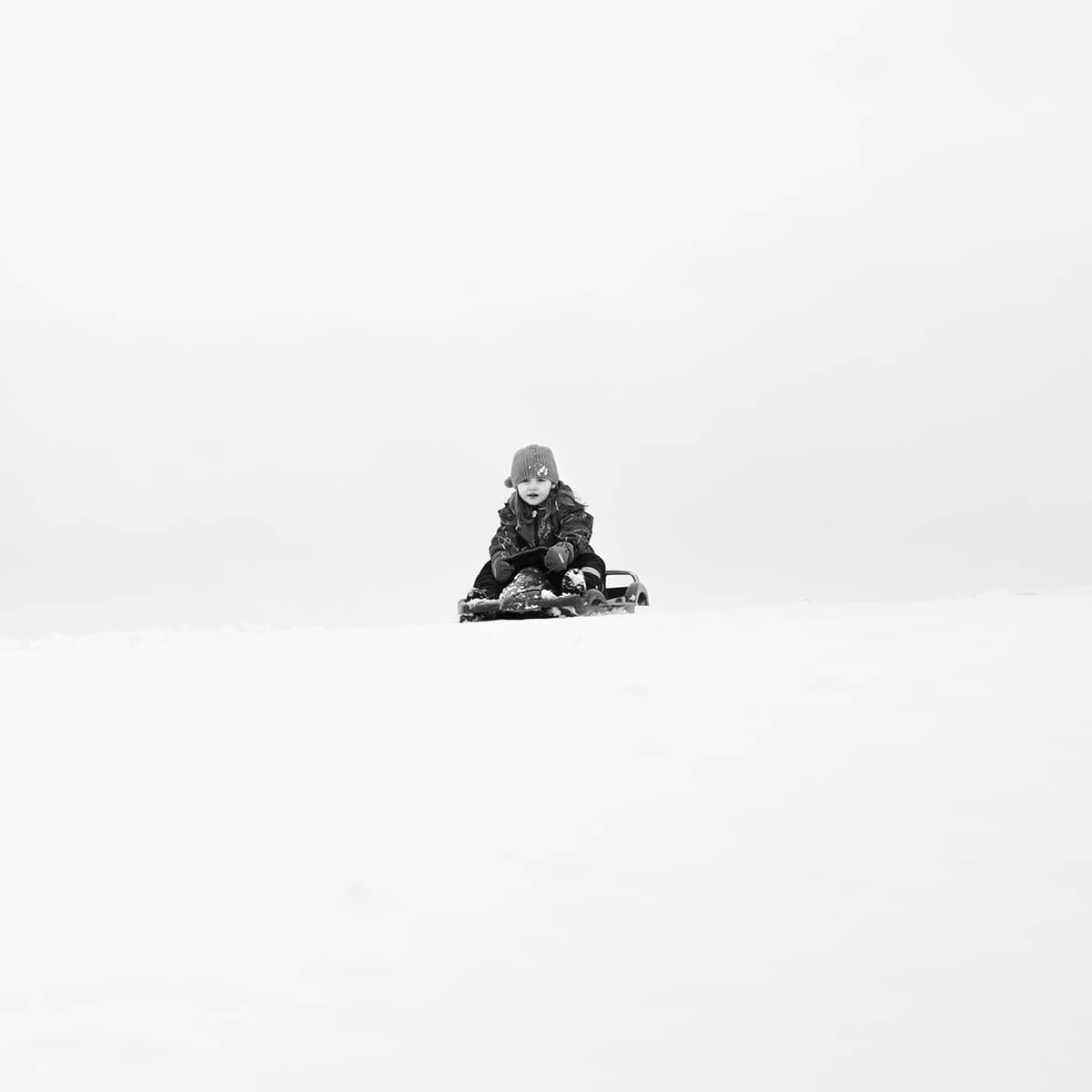 ---
Tip 05
Chase the Bluehour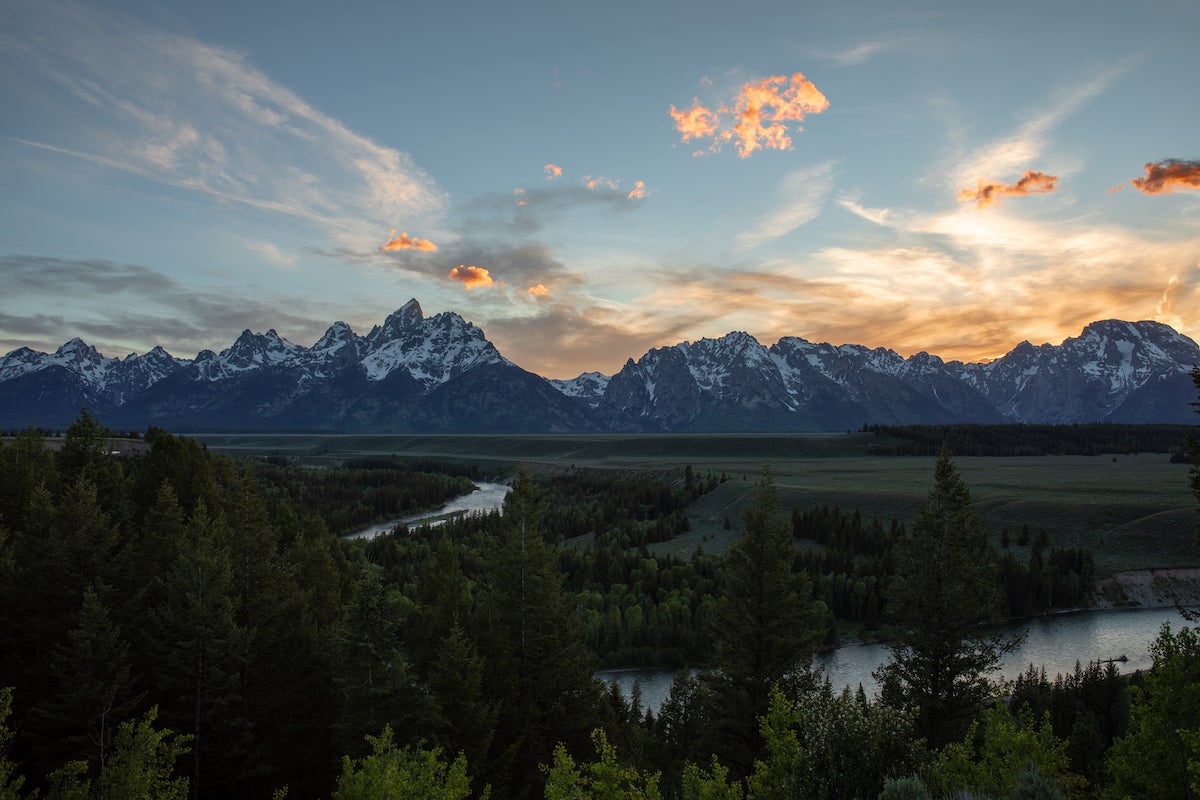 You've heard about the golden hour, but in winter, it's time to look to the bluehour. In moments just before the sun rises or sets, the atmosphere offers this soft, blue light that makes winter landscapes magical. But the light changes rapidly, lasting only 20-30 minutes — so make sure you have your settings right!

This is a great time to capture photos of the mountains and Moon, as typically it can be overly bright when the sun isn't below the horizon. Using a neutral density filter at the Bluehour can make ice look less dull and balance your exposure.
---
Tip 06
Put Yourself in the Action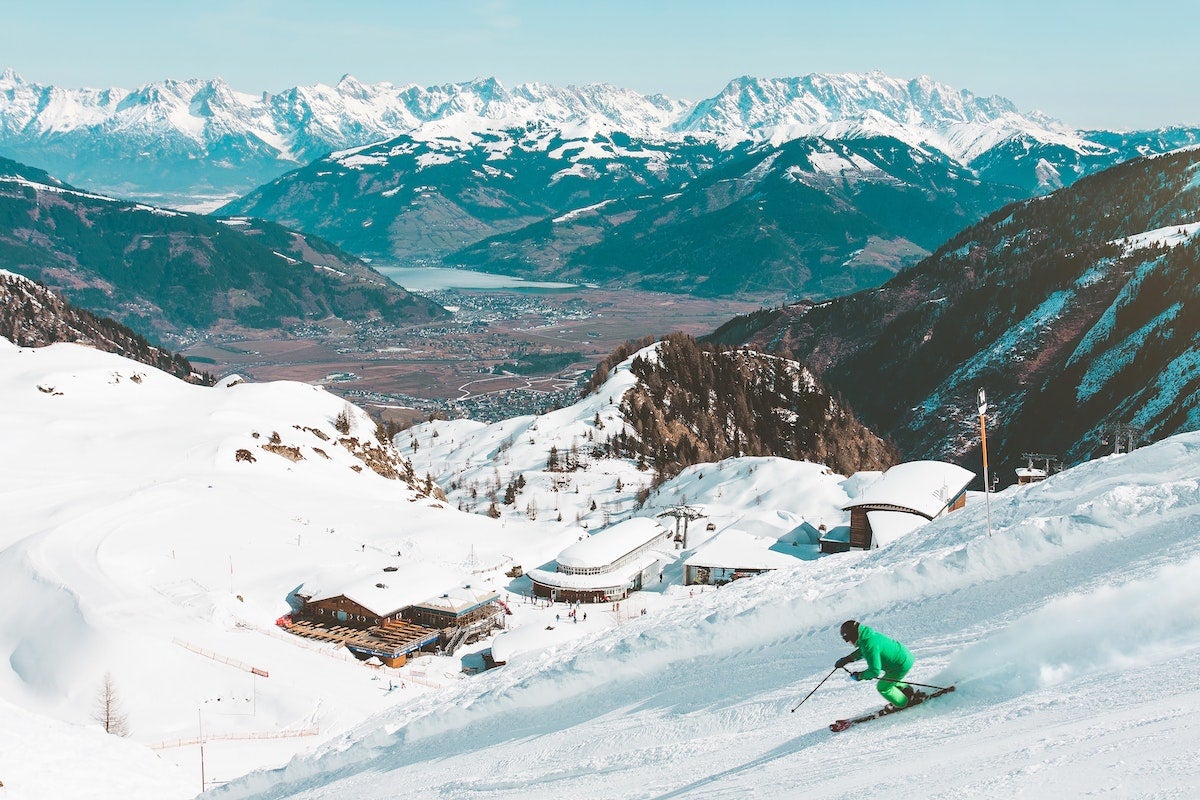 One benefit of shooting in the bright conditions of snow and sun: Shooting action photos with a fast shutter speed is easy! A skier moving down a mountain or a snowball fight can yield some interesting shots, as can a biker riding downhill with snowy peaks accenting the background. Take advantage of the abundance of available light and shoot all the action photos you want.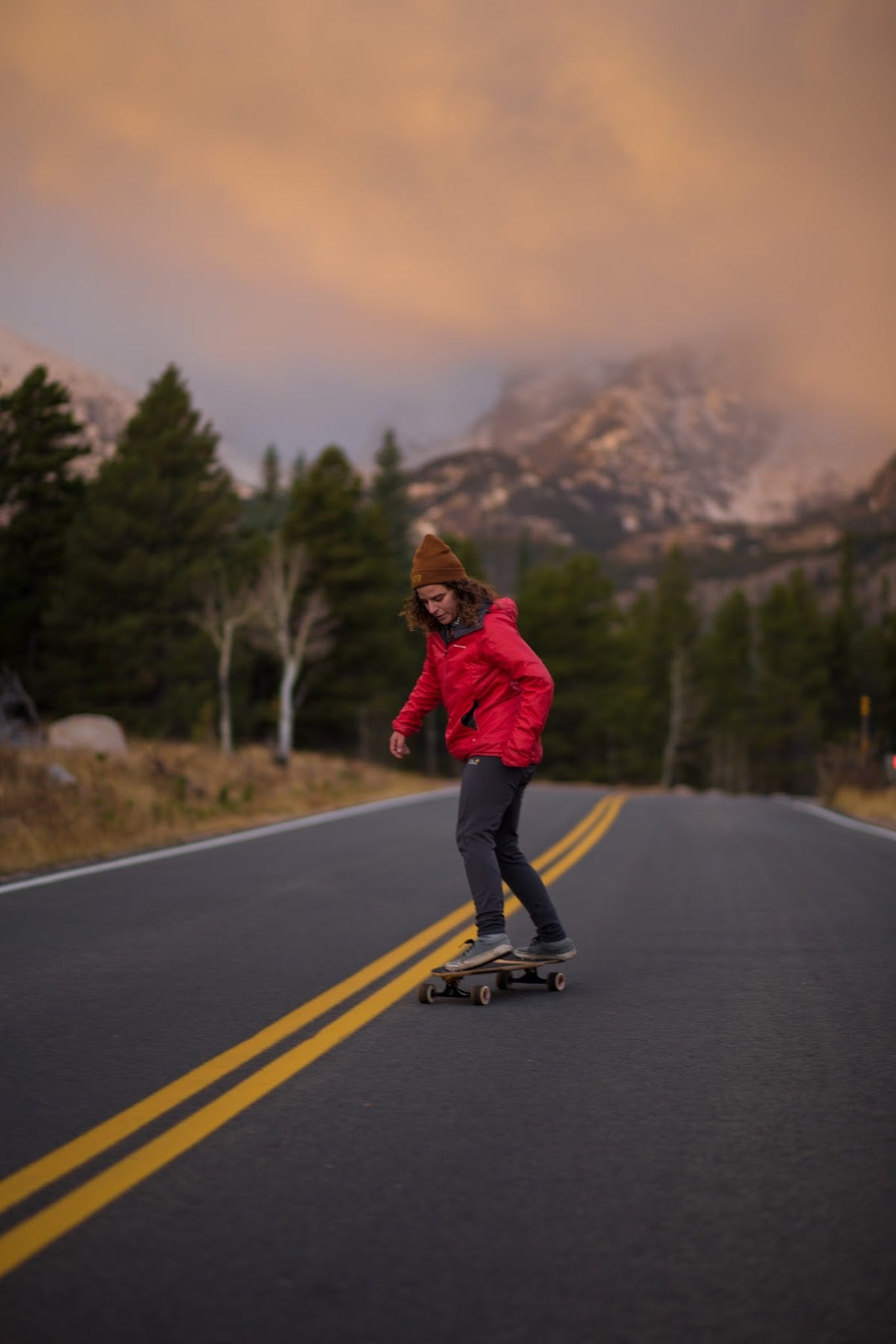 ---
Tip 07
Navigate Tricky Meters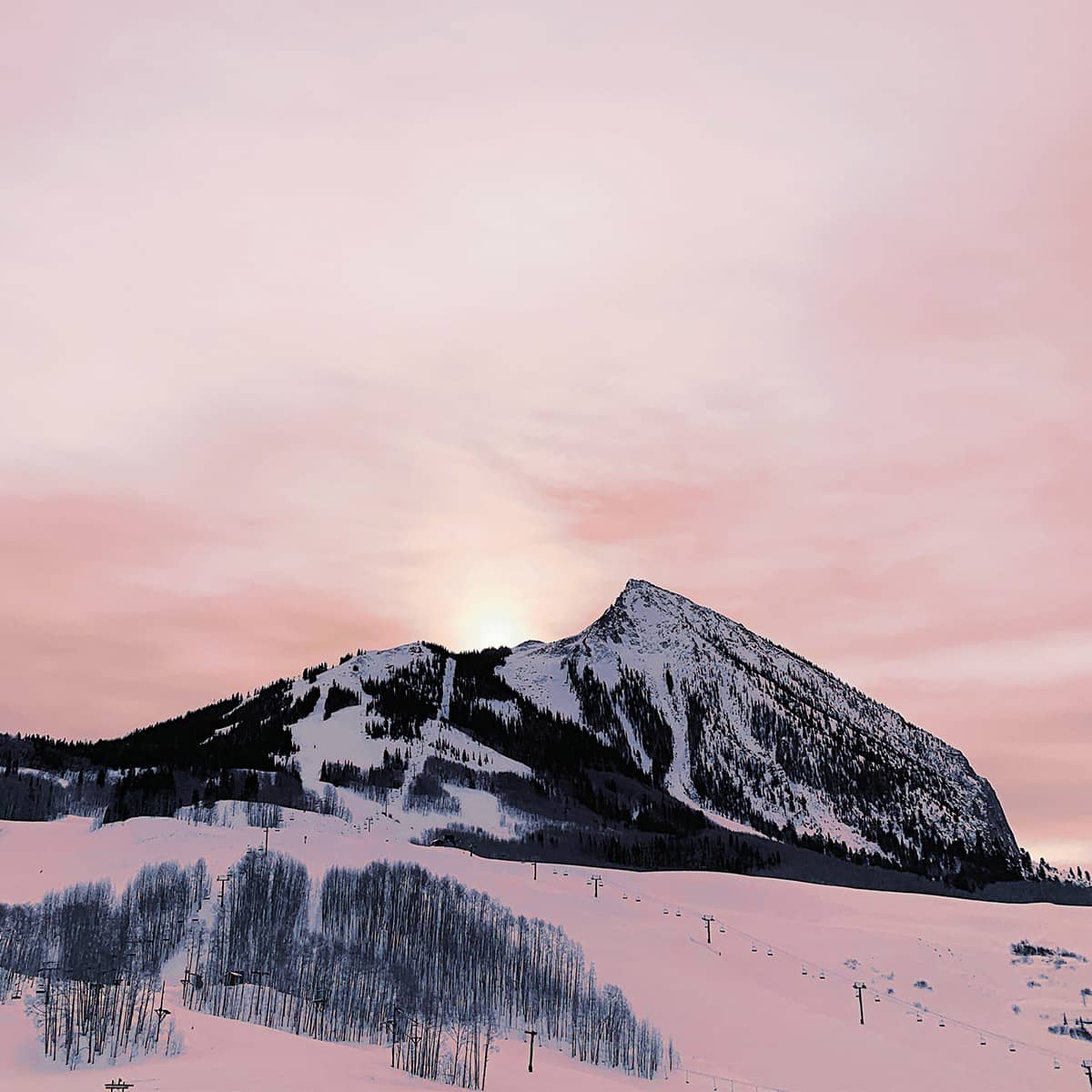 One of the more challenging aspects of winter photography is getting your settings just right. Playing around with your camera's exposure in the wintertime can be a fun exercise in understanding your manual settings.

Particularly, exposure is something to practice. Relying on your camera set to auto-exposure can yield some disappointing, tonally grey or dull shots. So to avoid underexposure, just add positive compensation. That means adding +1 stops or exposure value.

Word to the wise: Be careful with adding flash to a winter shot. It may be good to highlight otherwise shadowy foreground subjects, but it may also overexpose your shot.
---
Tip 08
Find Those Flurries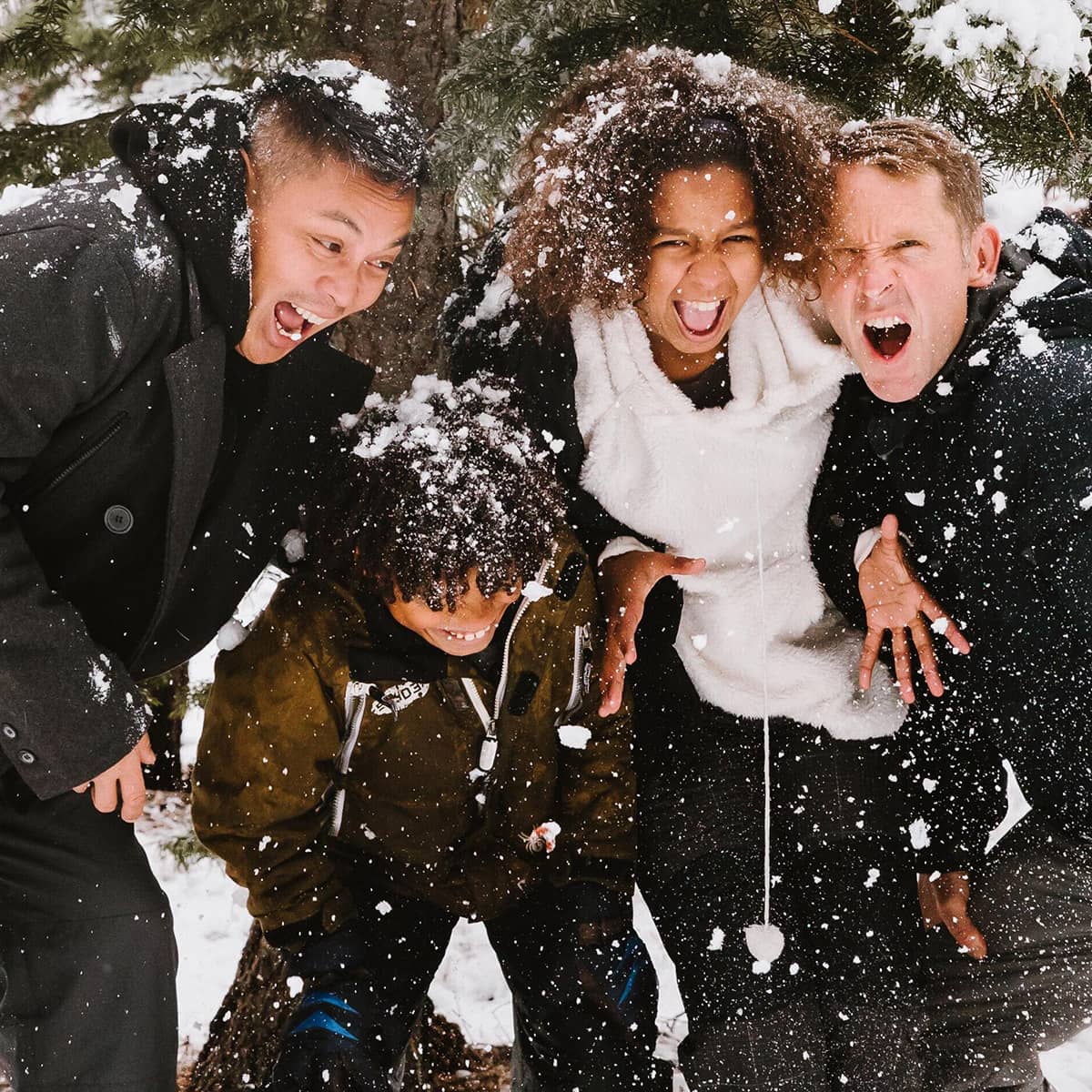 Snow can create some truly memorable photographs. One of the simplest snow photography tips is to capture snow in the foreground with a subject focused in the background to create a nice blurred effect framing your subject. Shoot with shutter speed at 1/125th or faster to freeze those flurries in place. Most of all, remember to play! Snow can be much less intimidating than rain, which tends to soak your gear.

Remember: Snow-covered tree branches can be dramatic and perfect for mixing with blue skies, as well.
---
Tip 09
Shoot Fresh and Act Fast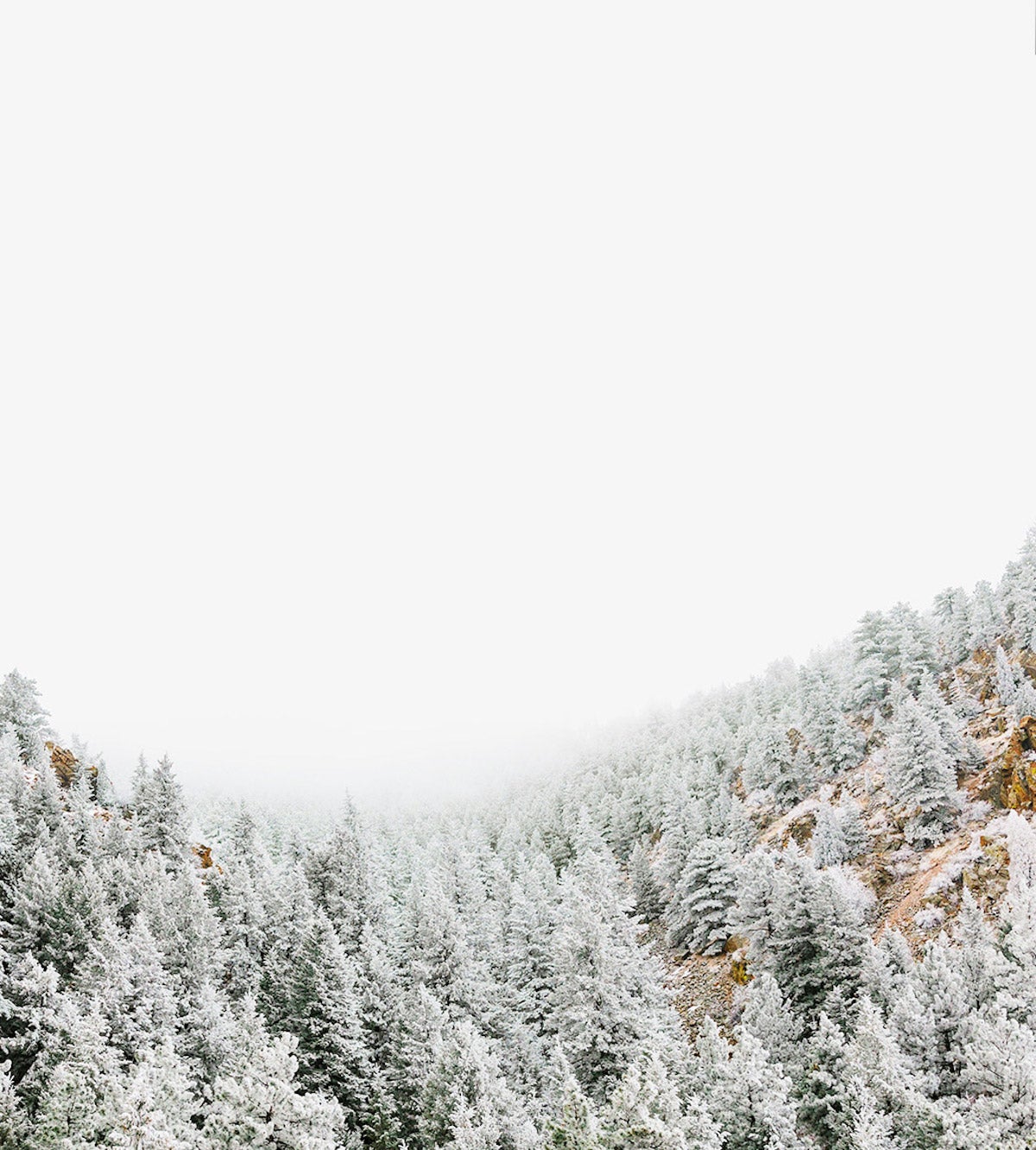 Snow comes and goes. It's just water, of course! That means it can blow in fast and melt just as quickly. Trees with thick snow can become drabby in an instant. One of the most important winter photography tips is to act fast when snow is fresh, so you can get the shots you deserve for being out there.

Just be patient with the sun. Sometimes the sun can go behind a cloud, changing your light metering drastically. Wait and experiment with natural lighting once the sun comes back out.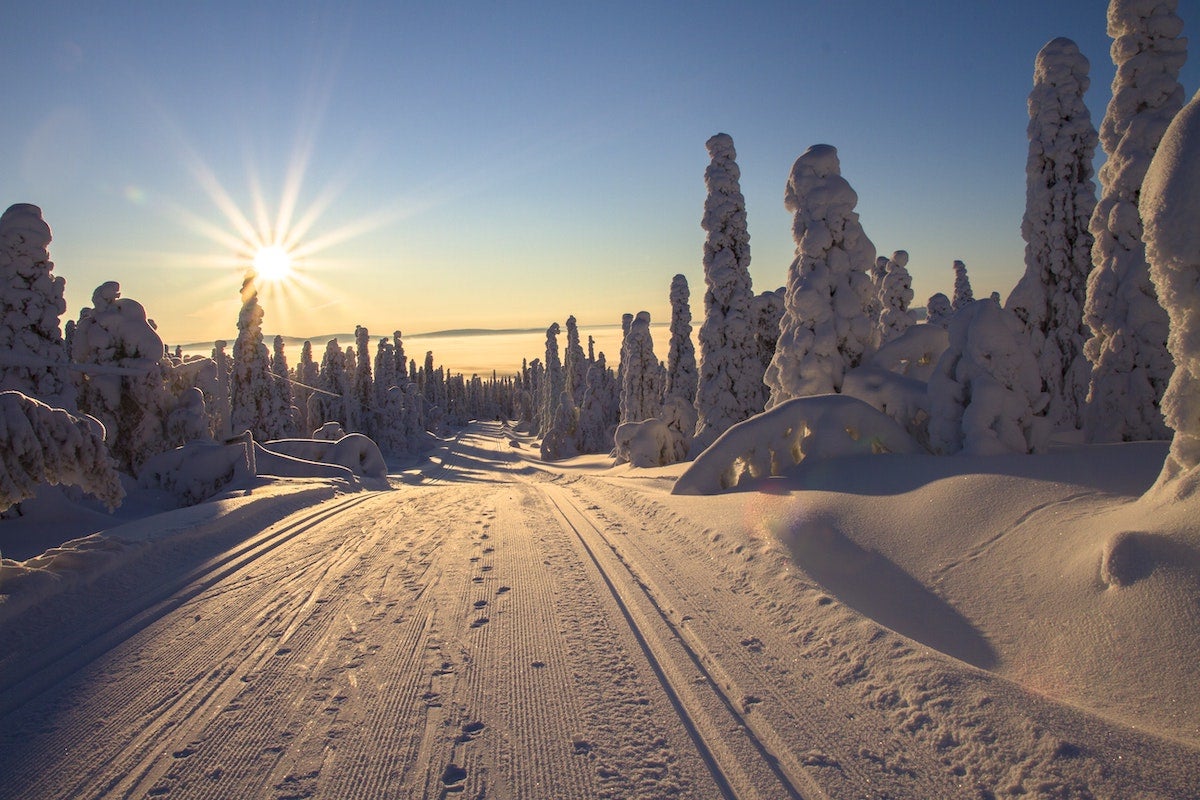 ---
Tip 10
Play With Perspective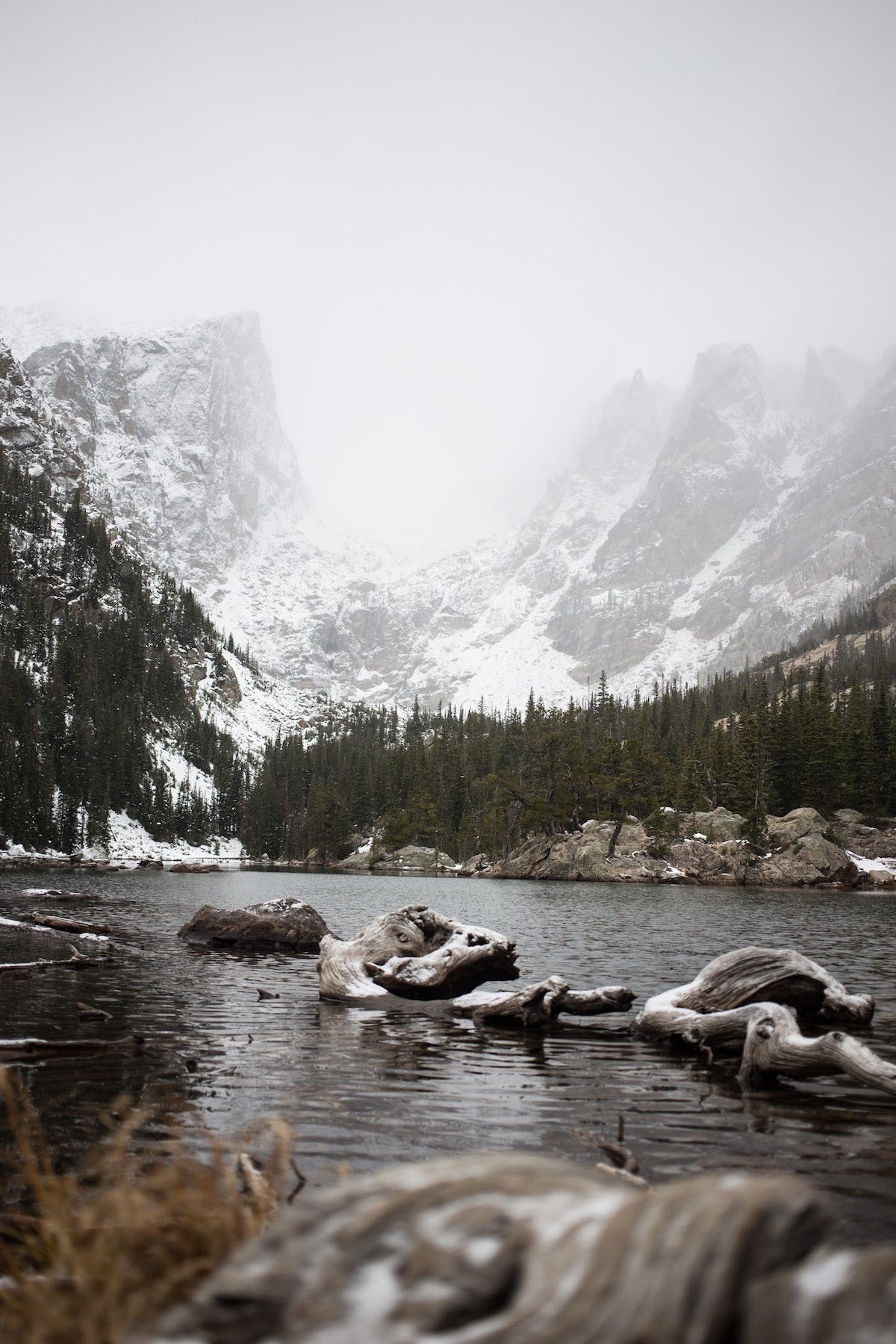 When out in falling snow, you'll run into a number of natural elements that could be shot in a variety of ways. That means you have plenty of opportunities to explore perspective. Try a macro lens for some close-up frost and snowflake shots. Shoot from the ground.

If you're into drone photography, winter landscapes from higher perspectives can be incredibly dramatic and beautiful as well.
---
Winter Photography Tips: Gear and More
Packing Up
Preparation is Key
Emergency Kit

When traveling in wintertime, remember to pack an emergency kit (shovel, fully-charged phone, a bottle of wine, and other accoutrement).

Batteries

Always keep extra batteries on hand. The cold temperatures can be stressful to lithium-ion batteries and make them drain faster than usual. Keep a spare one in your pocket to prevent at least one battery from draining due to the cold.

As batteries drain faster in cold weather, I use Goal Zero chargers, especially to solar charge in bright, snowy conditions.

Staying Dry

I've always trusted Patagonia for rugged, environmentally friendly snow shells, waterproof pants, and other insulated layers. I keep my camera dry with Peak Design, who continues to make rugged covers and packs to keep gear safe.

Camera

I shoot with a Canon Mark IV with a few different lenses (24mm f/1.4, 24-70mm f.4, and 50mm f.1.8) depending on whether I'll be hiking and for how long.

Transitioning

Acclimate your camera by transitioning indoors to outdoors slowly. Moving a camera quickly from warm to cold conditions can get condensation inside your camera body, making for a foggy lens or filter. Or worse, moisture can cause the LCD to malfunction or mold buildup over time.

Allow your camera's internal temperatures to adjust slowly by going into a warm garage, keeping your gear in a plastic bag or cover. Then move the camera close to your body as you move outdoors into the cold. Reverse the process on your way back inside.

Dexterity

Wear warm gloves to keep dexterity. Consider glove liners that are touch-screen compatible under a warm mitten. I recommend high-output alpine Mont Blanc Gloves from Black Diamond. The grippy palms are prefect for holding your camera and digital fingertips allow you to swipe through camera or phone touchscreens.

Side note: If you're waiting for that perfect moment, or a camera timer for that long-exposure shot, consider sticking hand warmers in your gloves.

Stability

Invest in a stable tripod for the snow and make sure to place it on stable ground. I use a Manfrotto Befree for snow hikes when traveling light.