---
Idea 01
Put Your Gratitude in Photo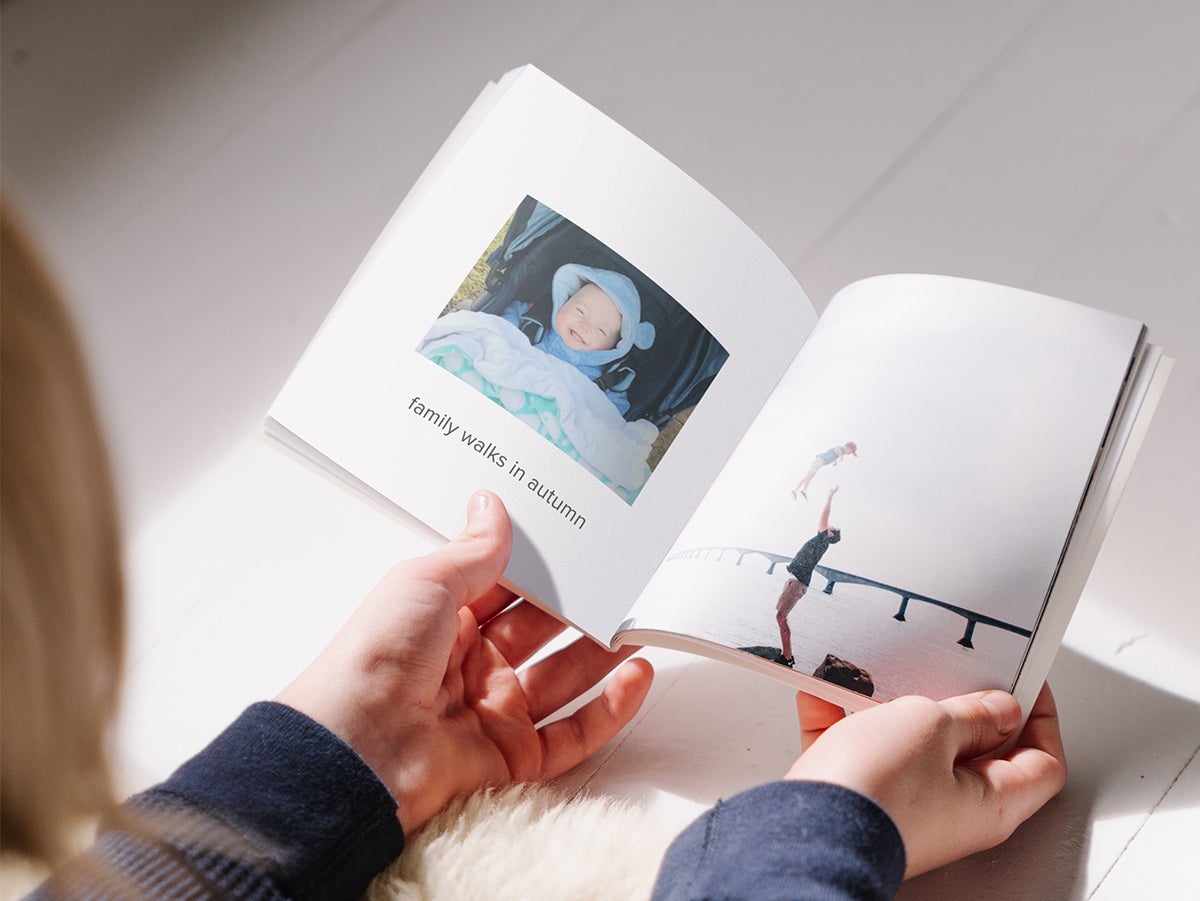 Whether it's creating a photo book, a gallery wall, or even just a set of prints, sitting down to turn your photos into a visual story can be one of the most powerful ways to practice gratitude. By remembering why photos were taken, the people they were taken with, and the moment they celebrate, we create instant reminders to the many things we have to be thankful for.

So turn to your photos, find those that honor what truly matters, and use them to create the project that best fits your life and space.
Preserve It in Print
Photo books are a simple solution for pairing your words and photos of thanks in a "gratitude journal" you return to often.
---
Idea 02
Start a 365 Photo Project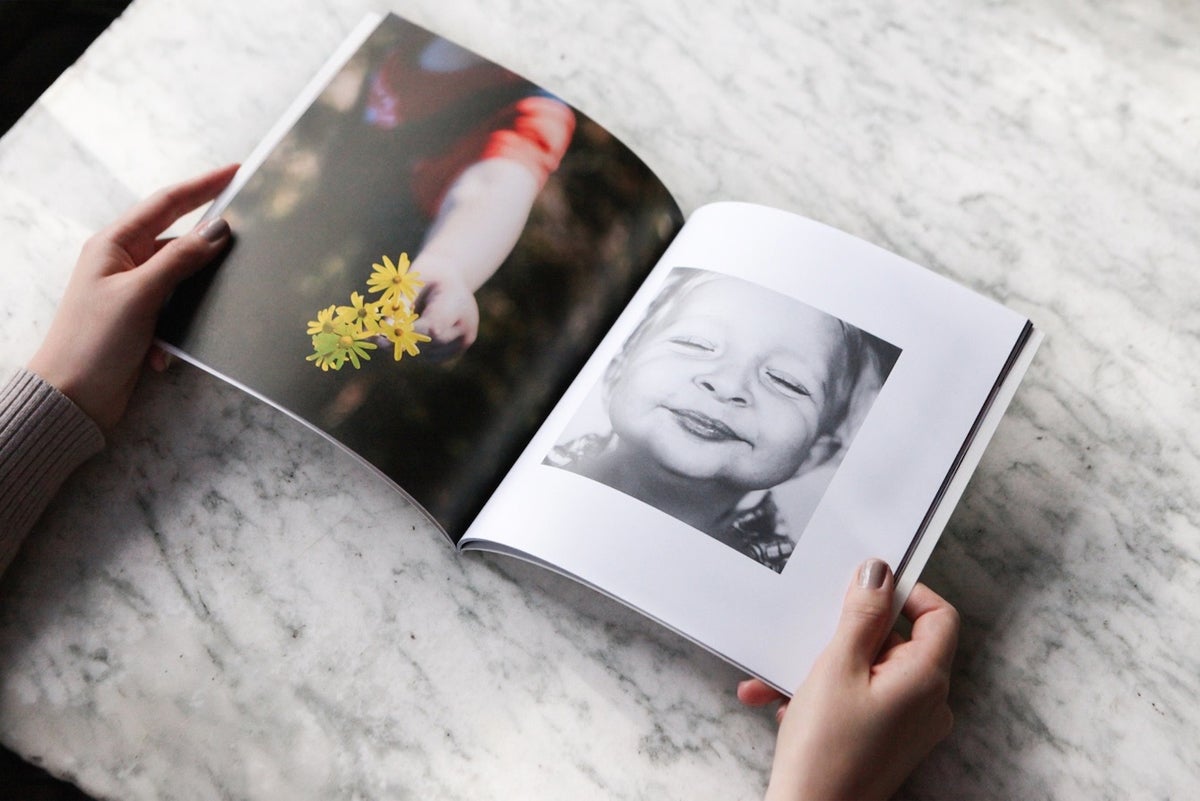 A photo for every day — it's that simple. But in this simple act of creating at least one photo for each rotation of the earth lie return tickets to the many little, memorable moments that slip our mind as the months go by. Whether it's the daily spills and thrills of having a little one or that moment the light hits just right through the window, think of a 365 photo project as an exercise in taking note of the small stuff that makes life worth living.
Preserve It in Print
Of all of our photo project ideas, this one translates the most seamlessly to a one-of-a-kind year-in-review album. (We'd recommend the Hardcover Photo Book — you can fill it with up to 200 pages and trust it to stand the test of time.)
---
Idea 03
Explore the City Through Photo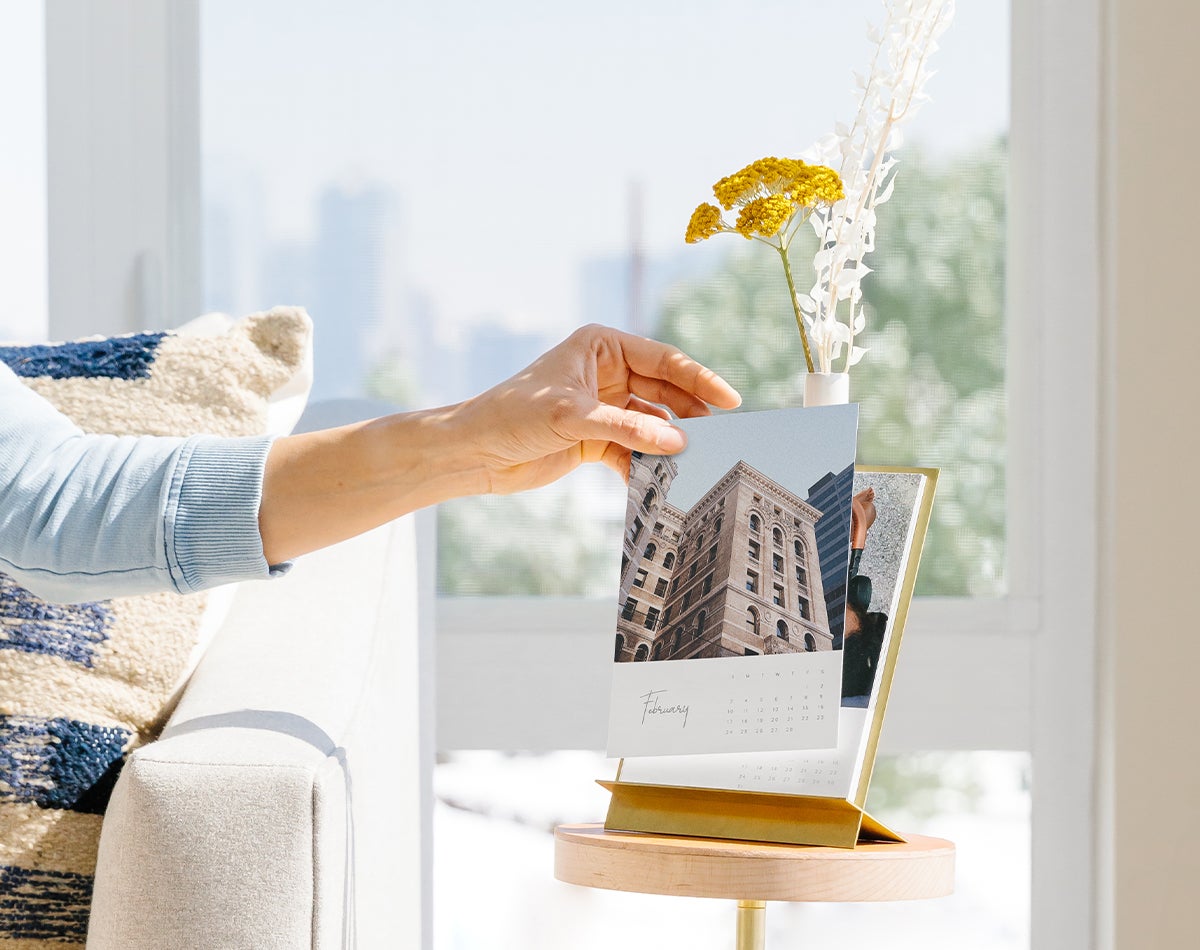 Staycation photography is the perfect excuse to explore your own backyard. From the historic sites you may not have known about to the nooks and corners where the magic lives, there's so much in our cities that we take for granted every day. Look to resources like city blogs and local friends for help finding sites rich in story and ripe for a photo op. Or, grab your camera and venture out in search of the unknown, unencumbered by plan and inspired by purpose.
Preserve It in Print
Use your photos to create a desktop calendar filled with images of the city you love (and now know more about than ever before!).
---
Idea 04
Leave Letters Along the Way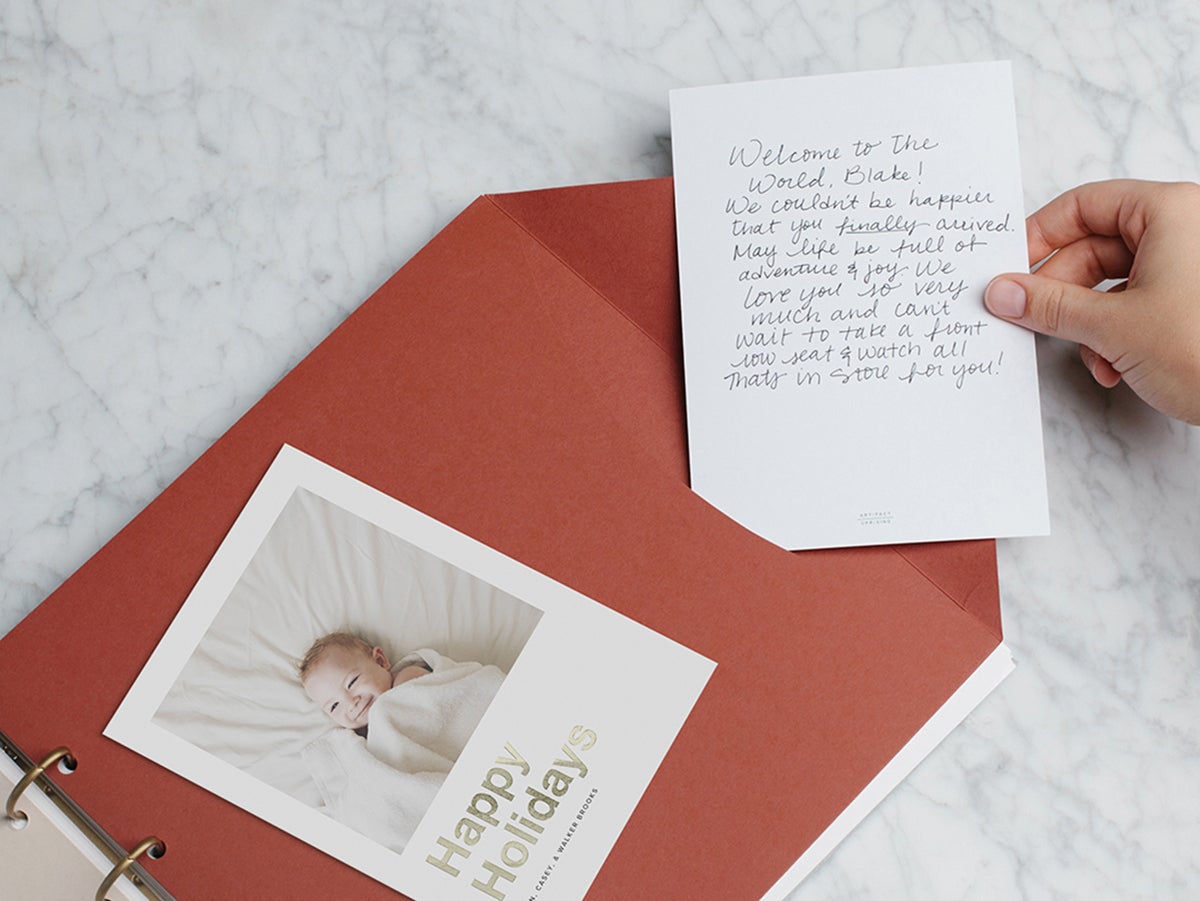 Photos fill us with emotions and inspire the telling of stories. Putting those stories on the page and pairing them with photos can be a heartfelt way to celebrate the people and places that make a mark on our lives. Here's how it works: Choose a photo that symbolizes a connection, then write a letter to accompany it that you will pass down or share one day — and invite family members or friends to do the same.

Maybe you give the kiddo a photo and letter from each of the past 18 years when they go off to college. Or maybe, you show mom the impact she's made on the whole family by collecting photos and letters for Mother's Day. There are so many ways to bring this idea to life, and all of them are united by a single outcome: giving one of the most meaningful gifts they'll ever receive.
---
Idea 05
Turn It Into a Drawing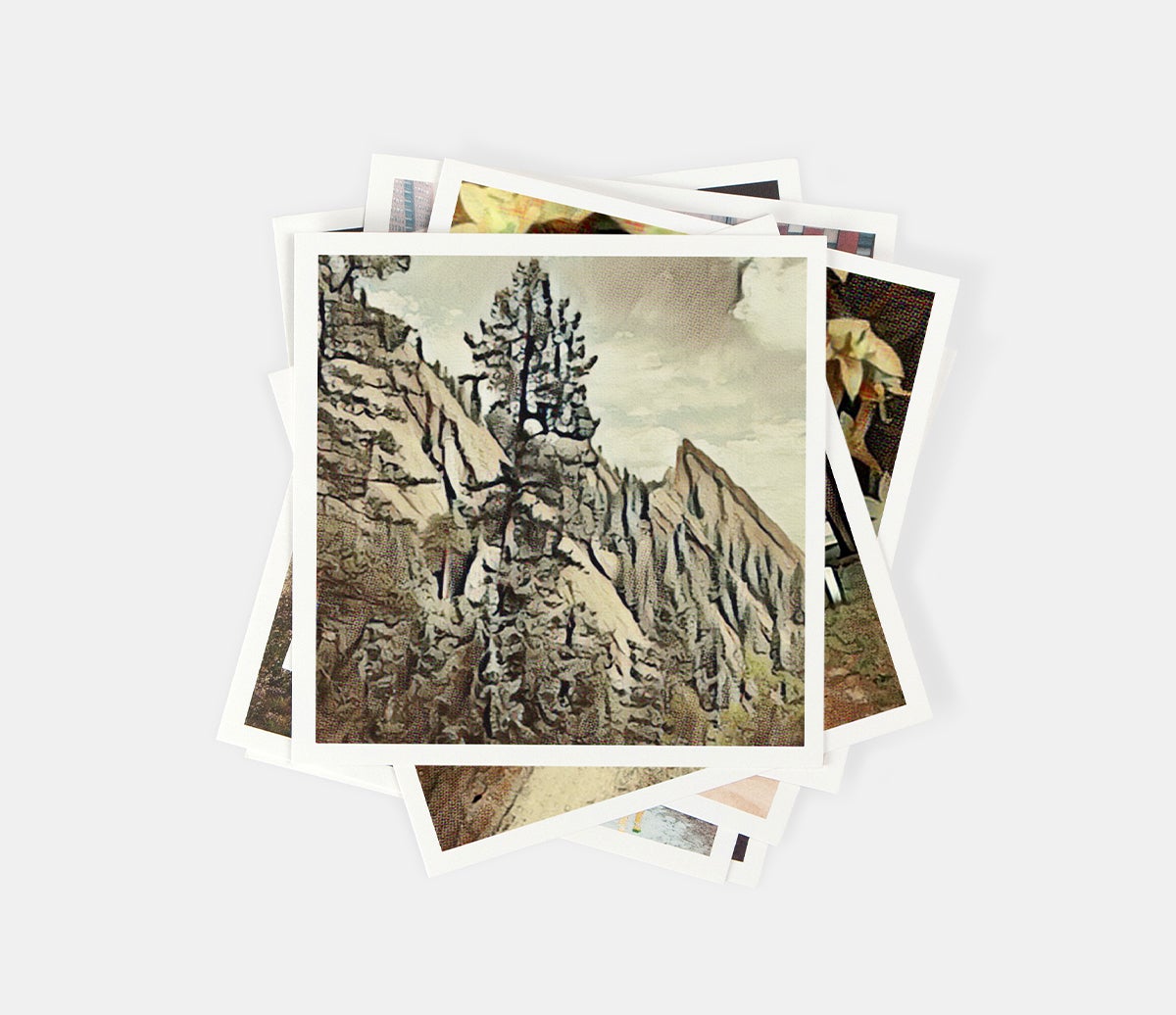 Don't worry, you don't have to draw it yourself! Photo editing technology is more accessible than ever, which means there's no shortage of interesting effects that you can add to your photos. One of our favorite post-production DIY photo projects is turning images into a series of drawings that can be displayed as prints, frames, or even just laptop backgrounds. It's a fun way to take some of those photos that are stowed away in the recesses of file folders and give them new life.

No need for Photoshop if you don't have it! There are plenty of apps out there that do this right from your phone, including Painnt.
---
Idea 06
Bring Flavor to Your Photography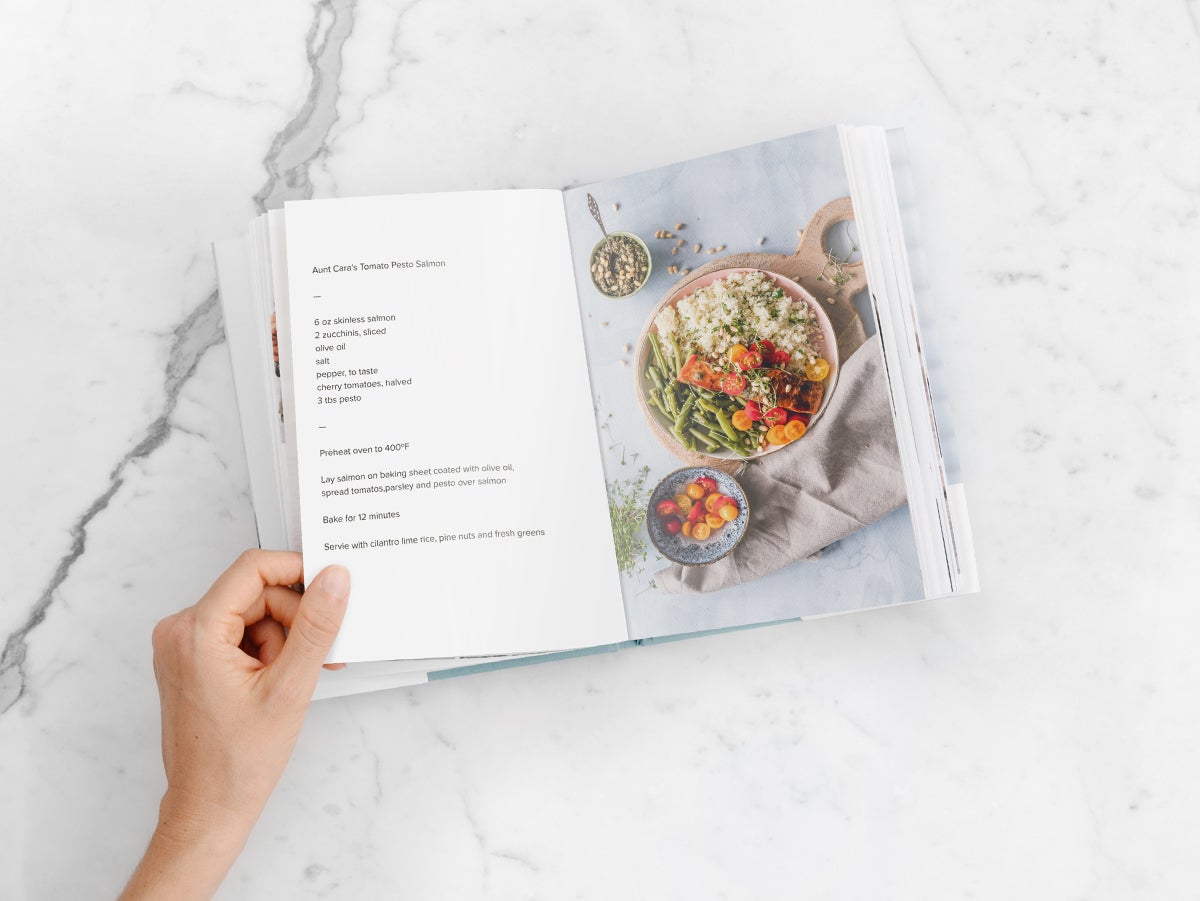 At the intersection of food, friends, and family is the time-honored tradition of sharing recipes. With photos of those foods from prep to plating, that tradition could become a photo project in the making. So if you're creating a photo "for the 'Gram" of a delicious meal you made, keep it in your back pocket for that future recipe book too!
Preserve It in Print
Once recipes and photos are in hand, look to the Layflat Photo Album to create a quality cookbook that stands up to the messy experiments of the kitchen. With customizable text and photo templates, plus ultra-thick pages that lay completely flat when opened, it's the best friend of photo-book makers and at-home chefs alike.
Pro Tip
To put even more custom text styling on your recipes, type them up in a Google Doc, take a screenshot, and add the image as a page in your book using a full-bleed layout in the editor.
---
Idea 07
Make the Old New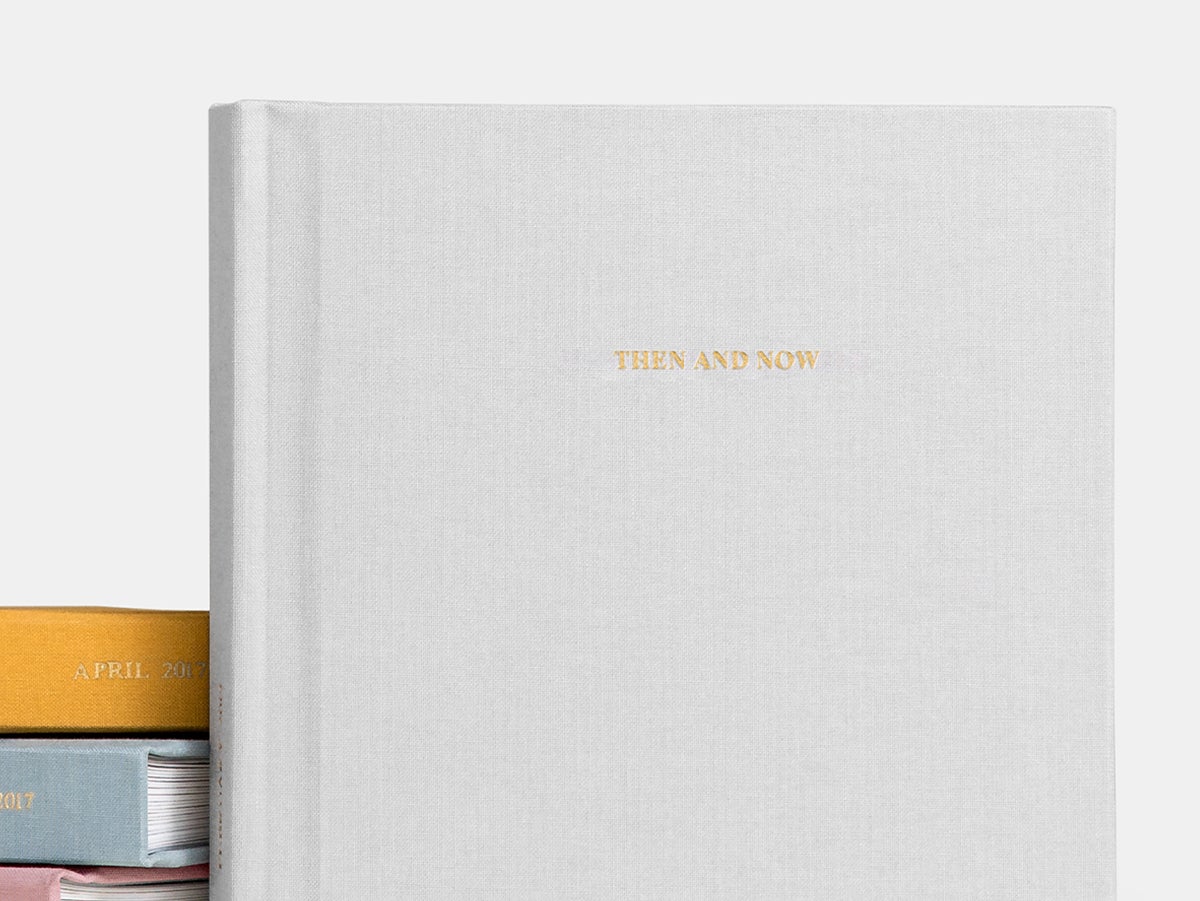 Get ready for two photo project ideas in one. Can you think of old snaps that symbolize your childhood, your relationship with your partner, or something else altogether? Pay homage to the years that have passed by recreating the photo in the modern day. Or, apply the same idea in an equally creative manner by trying it out with iconic photos from history.
Preserve It in Print
Put the old and the new side by side in the pages of our elevated but easy-to-build Everyday Photo Book.
Just a Reminder
Don't include any famous historical images in your book — it's copyright infringement!
---
Idea 08
Go Black and White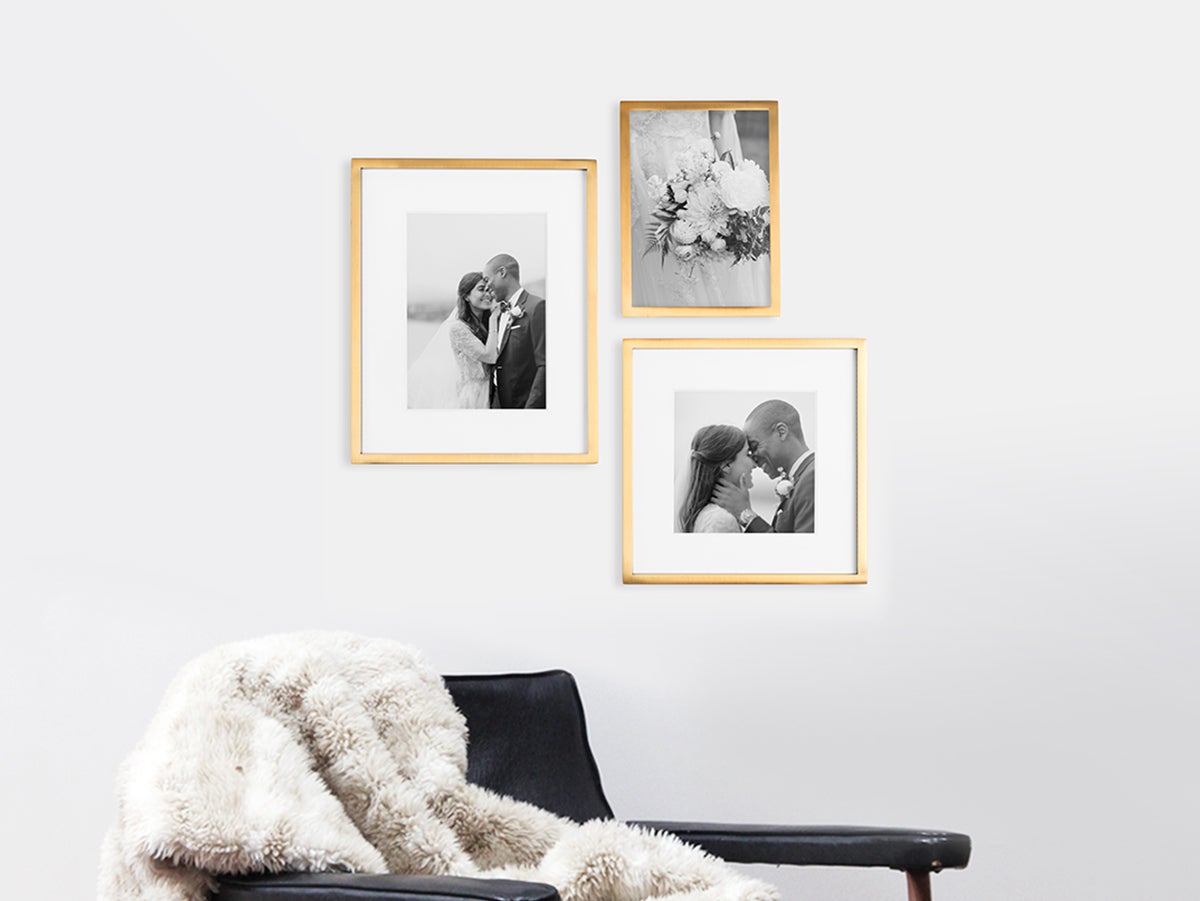 Here's a fun but simple photo project idea for the Ansel Adams in all of us. Set out to photograph the world in black and white, keeping an eye out for scenes that would shine in those timeless gradients. Or, go through photos you've already created and curate a set that could make the transition to a classic look. Either way, you can easily make them black and white by using filters on iPhone or Android. Shooting on a DSLR? We have some free Lightroom presets to make it quick and easy.
Preserve It in Print
Of the many gallery walls we favor, the black-and-white is a true classic. Create yours using our Modern Metal Frame in a Brass finish. (We love how this flips the script visually and puts the color on the frame.)
Pro Tip
Our editor allows you to turn any photo black and white with just a single click.
---
Idea 09
Find New Ways to Display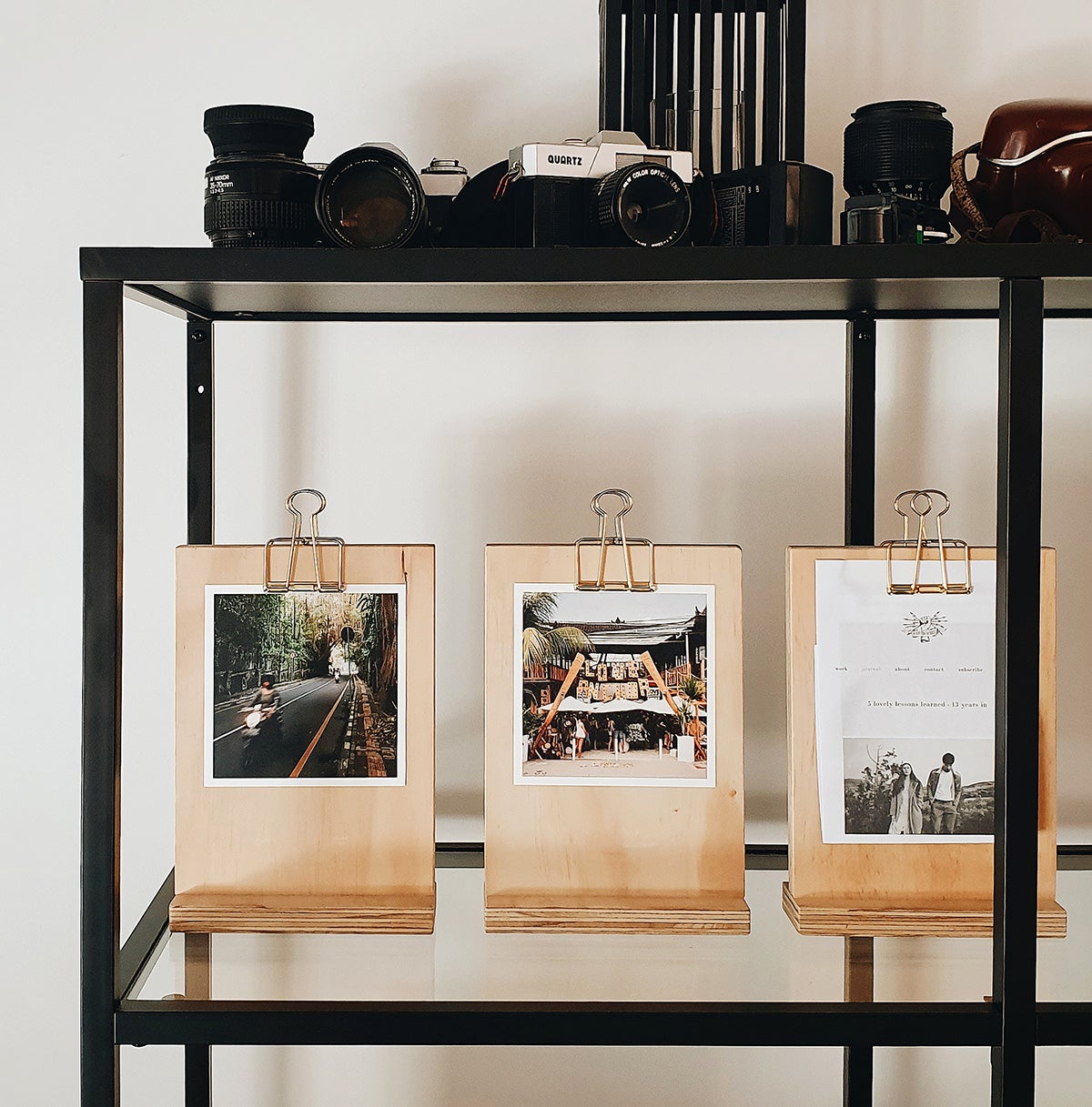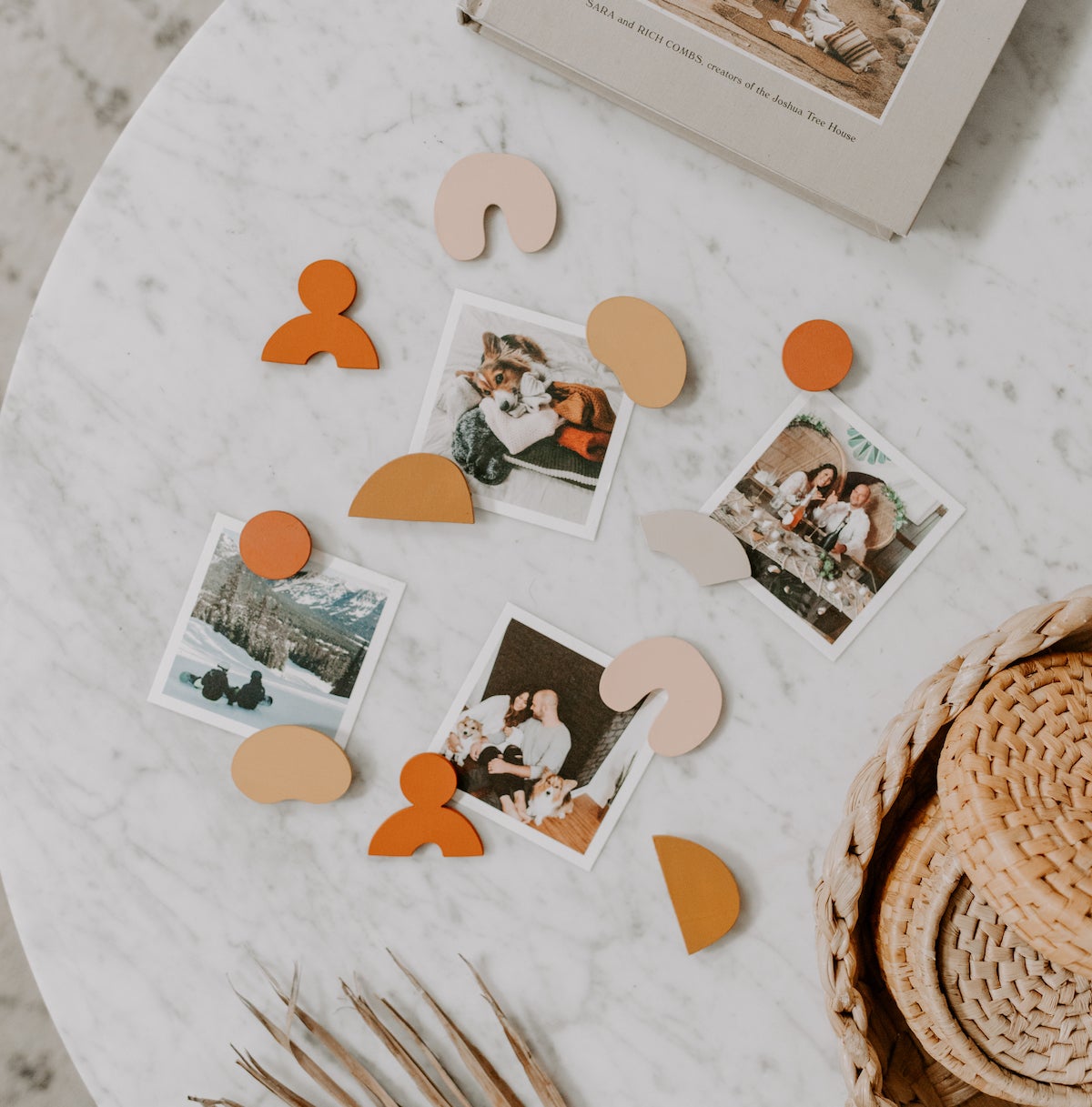 Seeking out or making photo holders that stand out from the crowd can become a project in itself. After all, sometimes the real creativity comes out in the way you display it. Just take a page from our friends: @tenillerusdale and crew sourced their stands as a small business find, while @olivecreativeco handcrafted swoon-worthy little magnets that would make any fridge or photo proud.
Preserve It in Print
Create a set of Square Prints to pair with whichever photo holders you find as you peruse the many possibilities.
---
Idea 10
Enlarge the Little Moments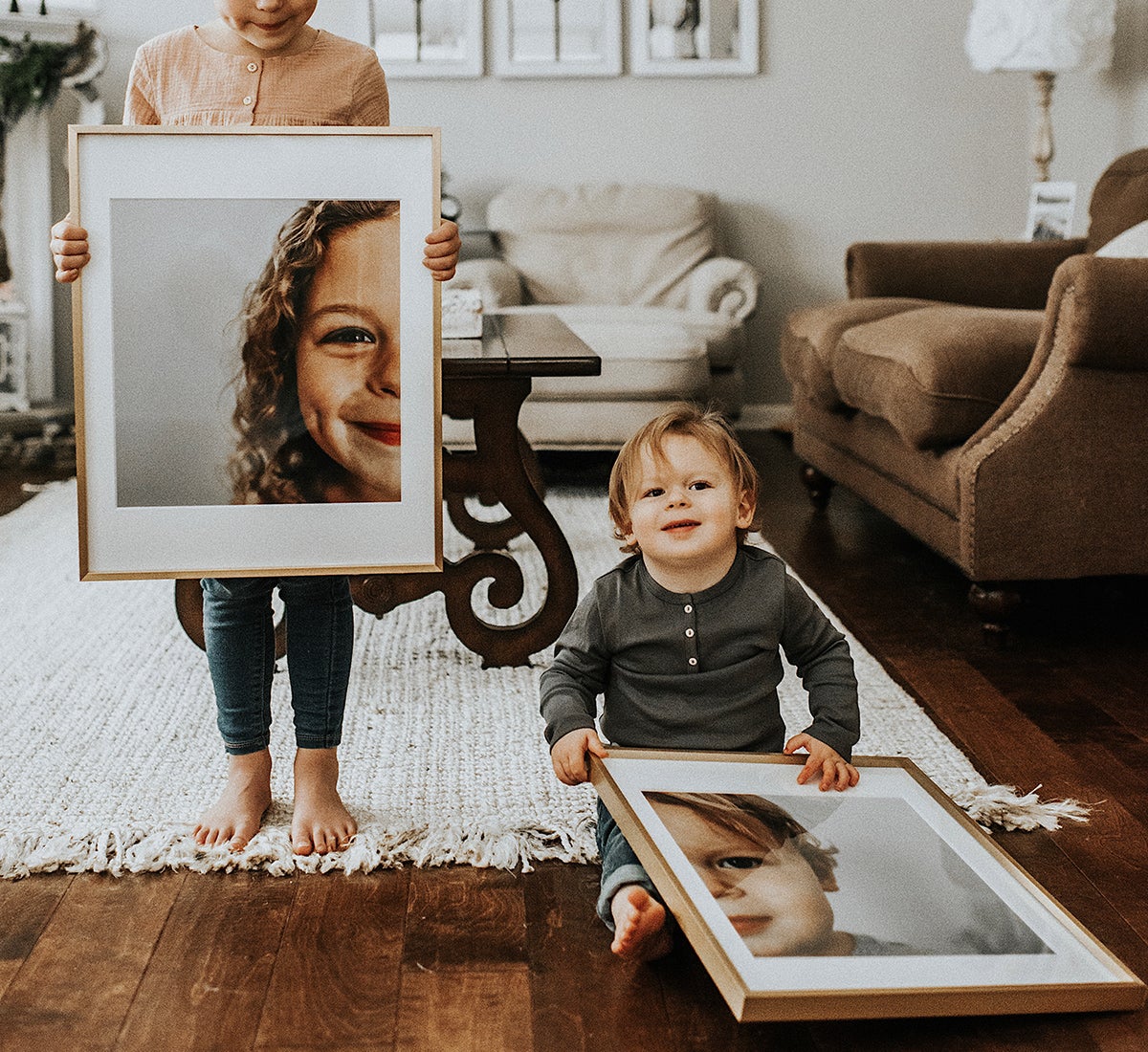 Dig deep into those photos of old and find a few that deserve that larger than life treatment. (Or take new photos to create a set, like our friend @gcalebjones!). Maybe it's the jaw-dropping panorama you took on a trip, or that family photo you've always looked back on fondly. Just make sure to follow a few simple steps to keep the fidelity of your images intact. To help, we've even created a little guide that can show you how to enlarge a photo without losing quality.
Preserve It in Print
Our Large Format Prints are always printed at a giclée-quality 300 DPI (dots per inch), so you can feel confident about the end result of your project.
---
Idea 11
Create Your Gallery Wall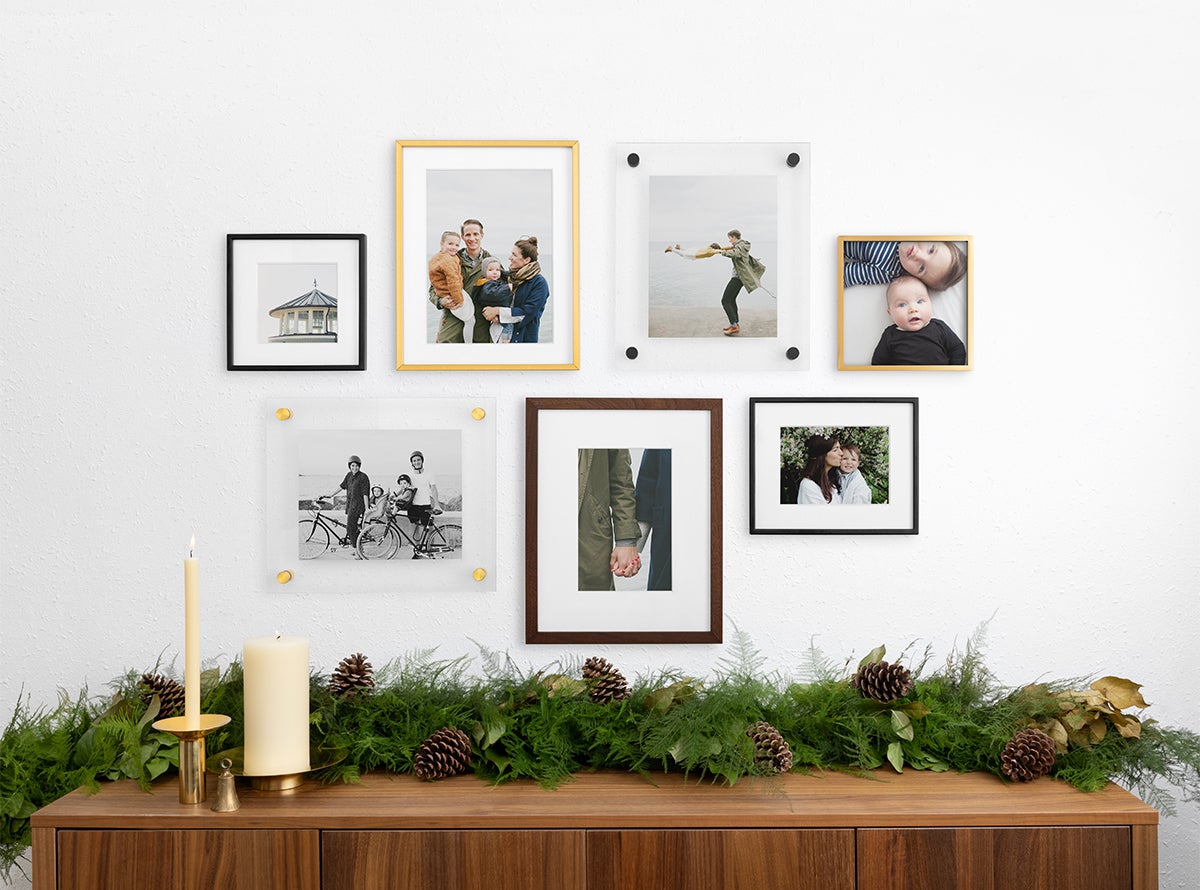 Everyone loves a good gallery wall — and with good reason. These curated wall art ideas fill magazines, social feeds, and Pinterest boards in all sizes, assortments, and styles. They're the perfect way to showcase your photography, from the professional to the personal, while adding a thoughtful touch of intention to any room. From curating your photos, to finding the right frames, and even installing it, it's a project that can come to life in any number of ways.
---
Idea 12
Digitize Your Old Prints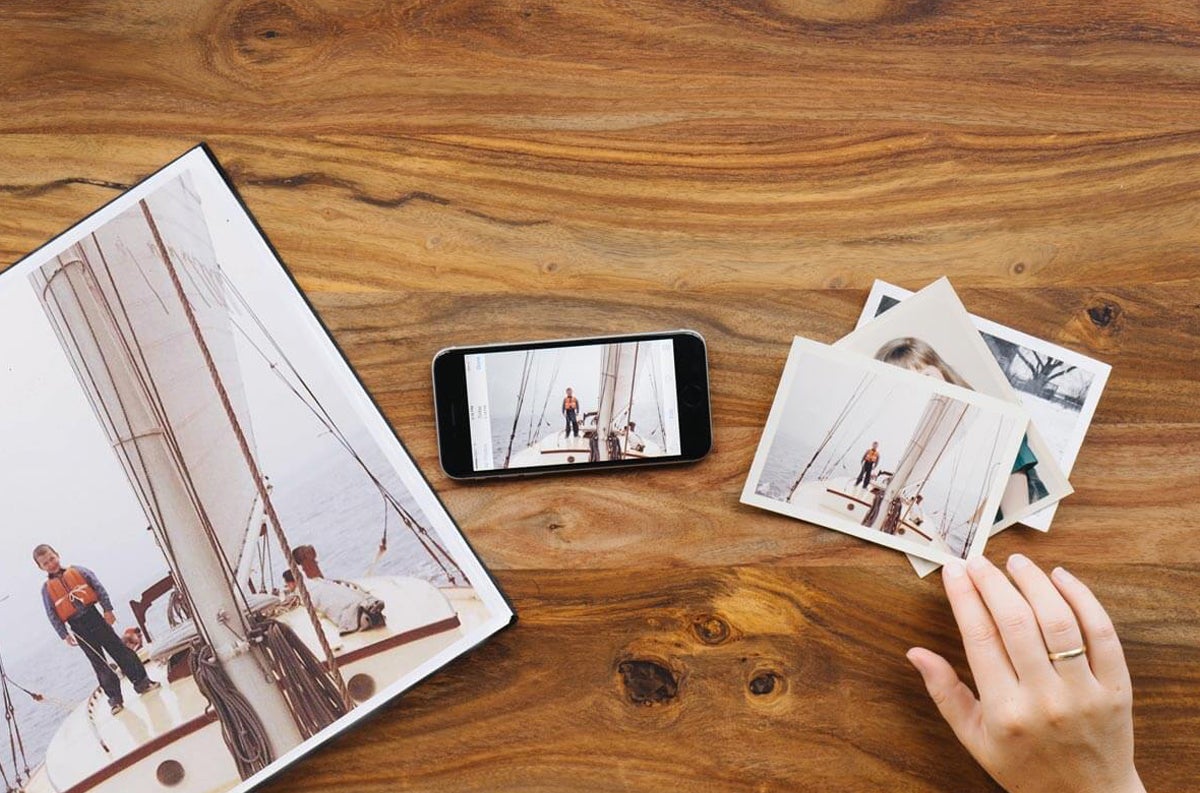 For many of us, the photos we're handed down become our most prized possessions. They are the stories we will one day share, just as they were shared with us — relics of a different era that help relive the lives of those who matter most. To ensure their continued preservation is an act of love, legacy, and archive. And while it may feel overwhelming to approach those many albums or boxes, digitizing old photos is perhaps the most gratifying of these many photography project ideas… one rooted in the nostalgic connections we'll always hold onto.
Preserve It in Print
As you scan and file away prints, make note of your favorites in tandem to easily fill the pages of a Signature Layflat Album when the time comes.
---
Creativity Is Around the Corner
Which Photo Project Ideas Speak to You?
Whichever DIY photo projects become the focus of your lens, we'd love to see what you create! Just tag us on instagram by using @artifactuprising and pay us a visit to see what the rest of our community is up to.