---
How to Create a Shared Project
First things first: create an account. If you'd like to build the album with a friend or family member, you can create a joint account on our site! We see community members all the time with "family accounts," so multiple creators can edit the same project. Another option is to have whoever is logged in and editing the book share their screen using Zoom or Google Hangouts. Or for a more interactive experience, forward the emailed PDF proof, so everyone can see updates as you go. Once you have your account, here's how to get started on your project, together.
01
Gather Your Photos
There are a couple of simple options for creating a shared album to start gathering your photos: Google Photos and Apple/iPhone. (If you use Google Photos, you'll be able to upload directly to your project!)

Google Photos: If you have a Google Account, setting up a shared album is a breeze. From your main Google Photos page, go to "Albums", select "Create an Album," then tap the "Share" icon on the top right. From there you can send an invitation for others to join and contribute. Next (and this is what will really set your project building experience apart), download your shared album to your desktop in a folder.

Apple/iPhone Photos: Within the "Albums" section of your Photos app, hit the "+" icon and select "New Shared Album." From there you can name your album and send an invitation to others via text. (Keep in mind this will only work with other iPhone users!) All contributors will be able to see the album within their "Shared Albums" section. Once you have all the photos, hit "Select" and "Select All" in the album. Click the "move" icon on the bottom left, and AirDrop the photos to your desktop device. Feel free to drop them into a folder to keep your desktop organized.
02
Upload Your Photos
Now that you have the photos, you'll want to upload them to a Gallery on our site. You could upload your photos when you're in the Editor (you can even connect to your full Google Photos Library), but we recommend creating the Gallery first. Trust us, it'll make uploading and organizing easier.

Under "My Account" — go to "Galleries," enter a gallery name, and hit "Upload Images." From there, find the photos you just downloaded from Google Photos or Airdropped from iPhone. Select the photos and upload them.

Pro tip: If these photos are super high-resolution or if you have quite a few to upload, do this in batches. We recommend about 15-20 photos at a time. And make sure you are connected to wifi before beginning the upload.
03
Create Your Project
Great news: You're ready to drop the photos into your photo project! You could also select "Autofill," and let our editor do the work for you. And there you have it! A collaborative photo project everyone will want to get their hands on.
04
Duplicate for Delivery
To share the love and make sure everyone gets a copy, it's as easy as hitting duplicate. Go to your My Projects page, find your collaborative project, and select "duplicate." You can rename each project by hitting "edit," and then you're ready to ship your project to the respective recipients' addresses.
---
IDEA 01
Childhood Photos Book
It's likely your old family photos are scattered in a few locations and zip codes. Whether they're still at mom's house or you have a few tucked away in shoeboxes, have the whole family dust off and digitize old photos to preserve them in a Hardcover Photo Book. By bringing these photos together into an album (or two), you'll create a meaningful heirloom truly worthy of passing down.
---
IDEA 02
The Perfect Gift For Parents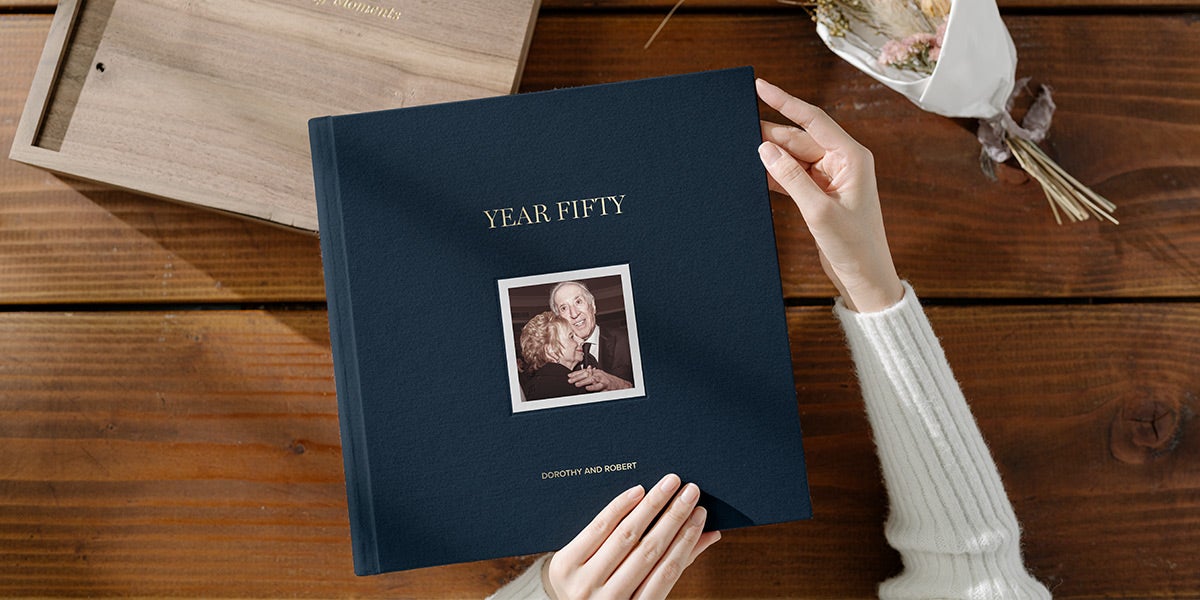 Looking for a holiday or anniversary gift for your parents? Team up with your siblings to create a thoughtful and nostalgic photo book featuring images of your family together. You could stick with a theme like "Life in Denver" or "Our Best Family Vacations" — or simply have everyone upload their favorites for a varied walk down memory lane. Our Signature Layflat Photo Album is the perfect, giftable home for these meaningful occasions. (Don't forget to have the tissues handy when you give this tears-of-joy gift.)
---
IDEA 03
Travel Recap Book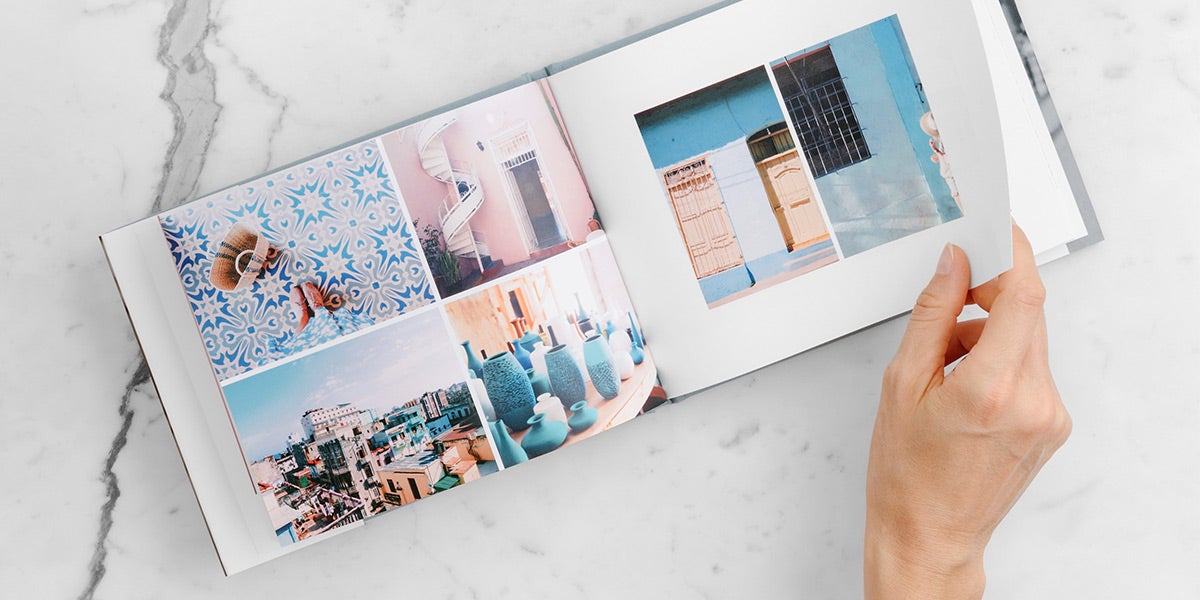 There's no better way to recap and relive your travels with friends than through your photos. Combine camera rolls with your travel companions to compile the highlights and memorable little moments in a Hardcover Travel Book. As you're likely to gather quite a few photos from your crew, keep the album organized by recreating the trip chronologically — you could even split the album into sections dedicated to various cities you explored.

Pro tip: Find more tips for how to set up your photo book in our guide to creating a travel album.
---
IDEA 04
Year-In-Review Photo Book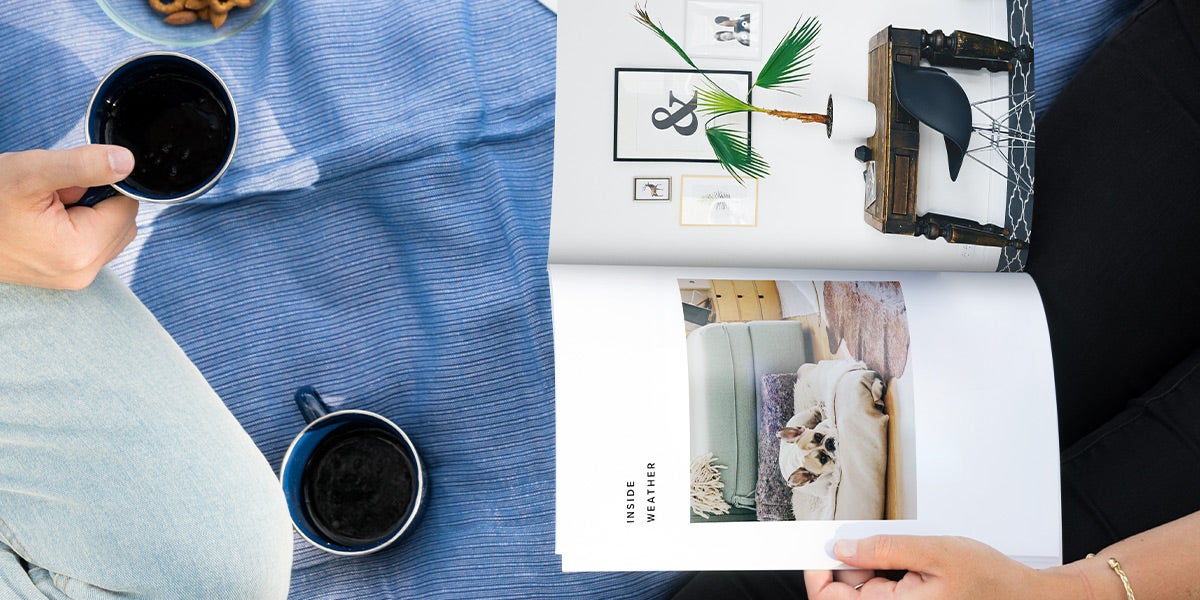 Tell the story of your year with a year-in-review photo book, featuring photos from everyone in your family or friend group. Honor each exciting milestone and moment by letting everyone fill in or contribute to a section with their highlights. Our Softcover Photo Book can hold the most pages out of our collection, making it the perfect place to preserve your many photos.
---
IDEA 05
Who's Who Baby Board Book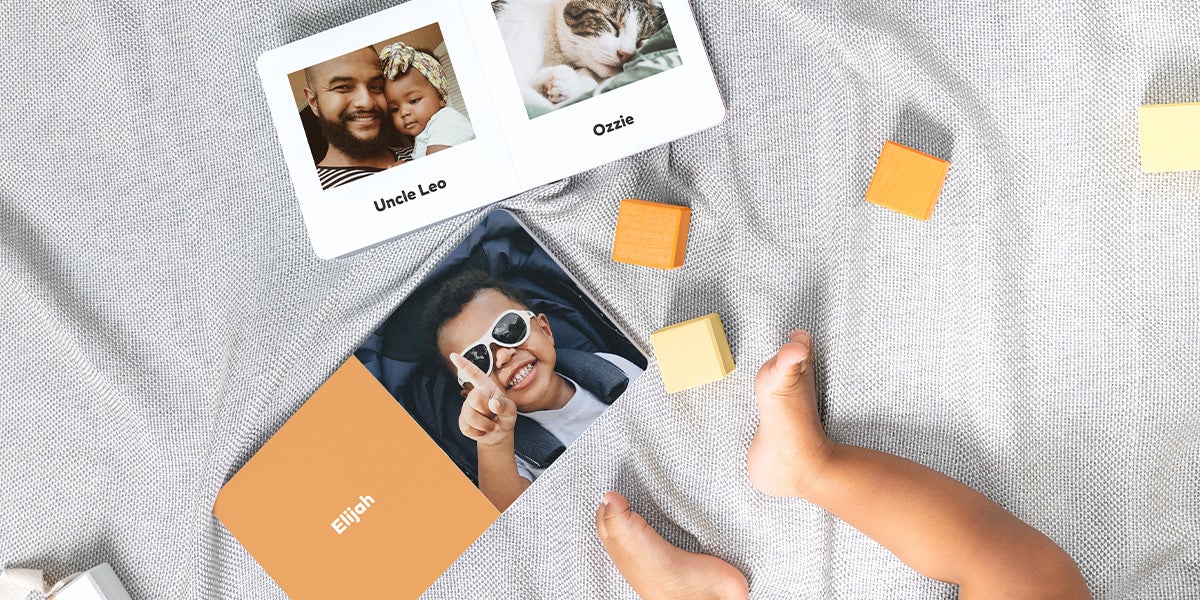 Close the distance between loved ones and your little one by introducing your baby to family members with a Baby Board Book. This idea can be especially impactful during seasons when you cannot be together in person. To create yours, have everyone send a photo of themselves with a few words, select the "Custom" theme, and upload the photos paired with the text in our editor.
---
IDEA 06
Well-Wishes Scrapbook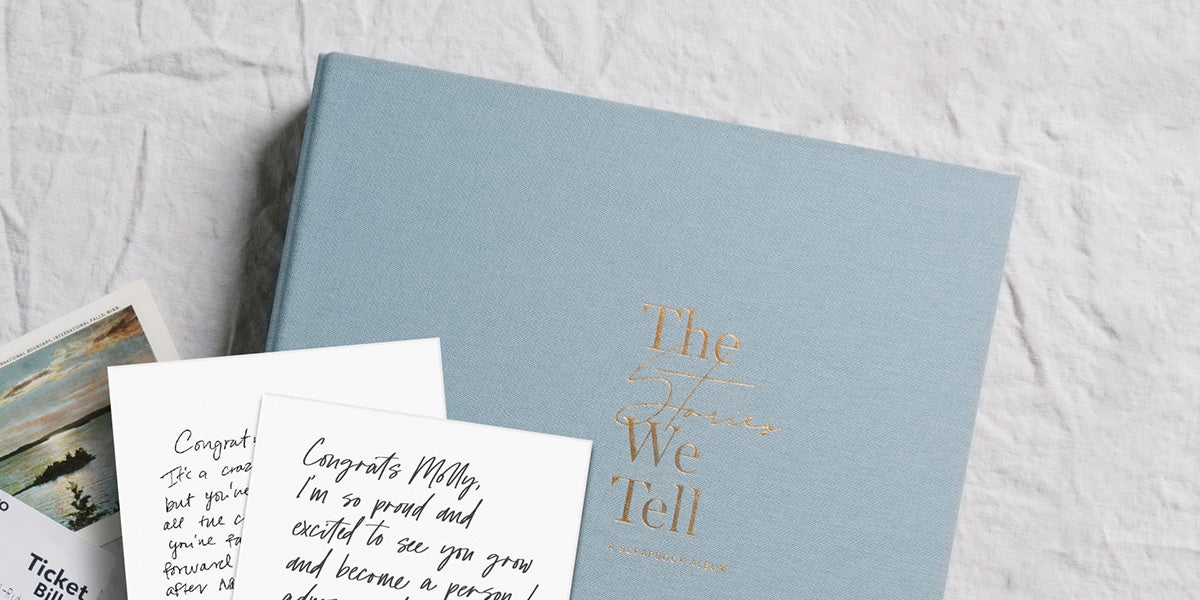 Don't let those letters and well-wishes get lost in a drawer. Whether for a birthday, graduation, or another milestone, gather notes from loved ones to put in a Baby Book or Scrapbook. These interactive photo journals offer convenient pockets to store letters to celebrate the recipient.
---
IDEA 07
Thoughtful Bridal Shower Gift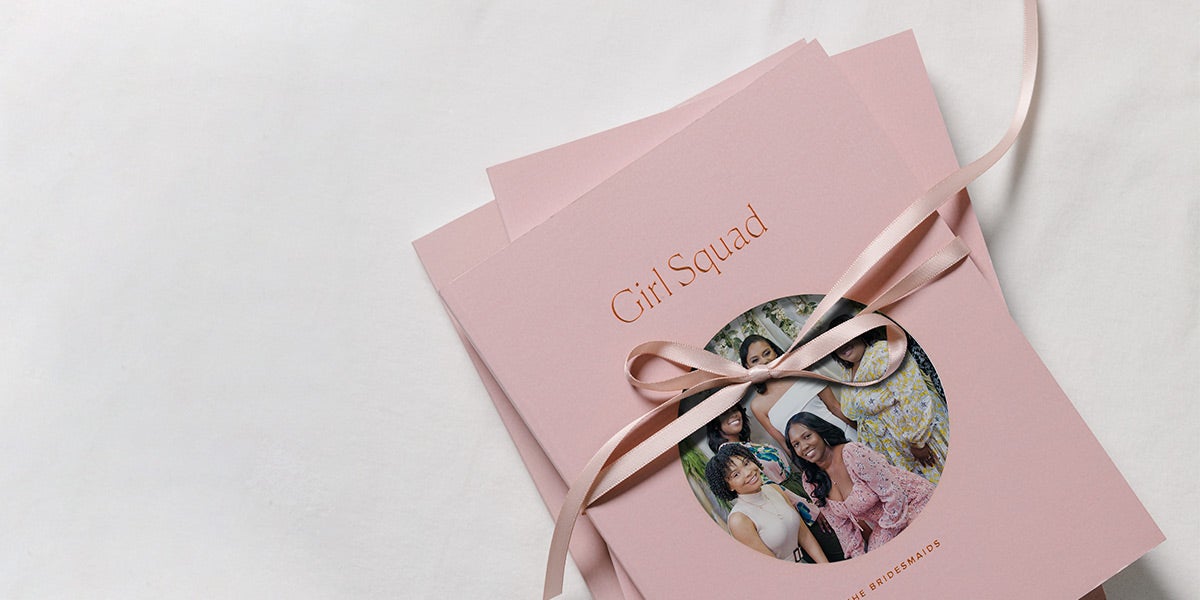 Looking for a way to make her day? Celebrate the bride-to-be with a Color Series Photo Book featuring photos from all her best gals. As she transitions into this new season, she'll love a book full of meaningful moments with each bridesmaid. And for the die-cut cover, highlight a group photo with everyone together. Pro tip: If you're the maid of honor, help the bride with bridesmaid gifts by hitting "duplicate project." Trust us, everyone will swoon over a copy of this photo book.
---
IDEA 08
Happy Birthday Calendar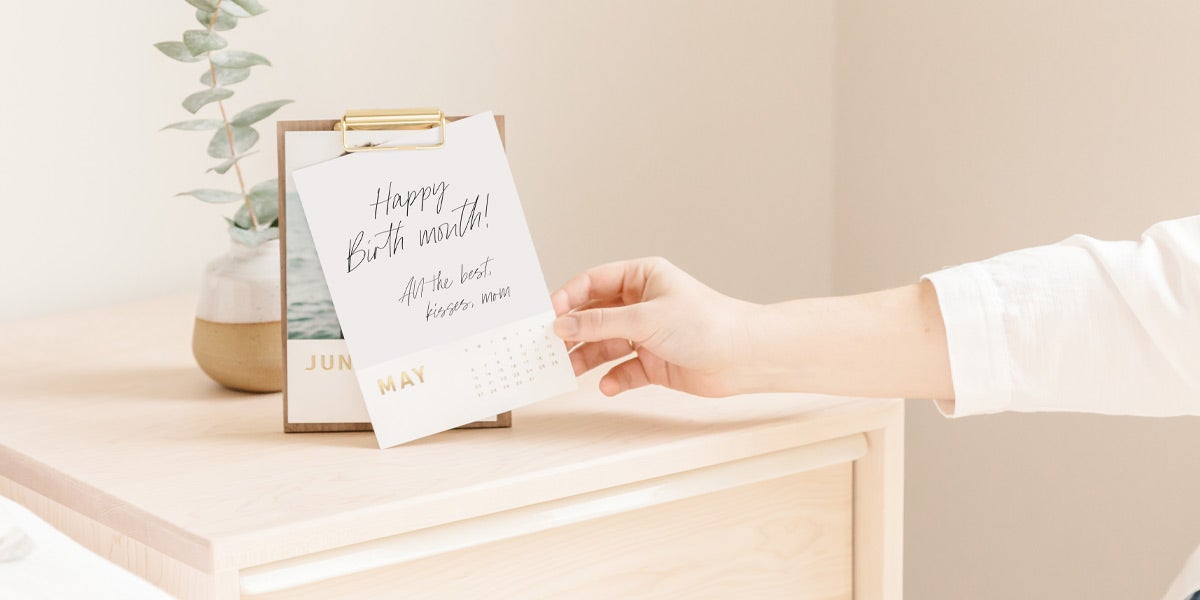 In search of the perfect birthday gift? The most thoughtful thing we can give is honoring moments together — and a personalized photo calendar will do just that! Ask friends and family to send their favorite photos of the recipient, and customize a Walnut Desktop Calendar for a gift they can enjoy year round.
---
IDEA 09
Recipe Book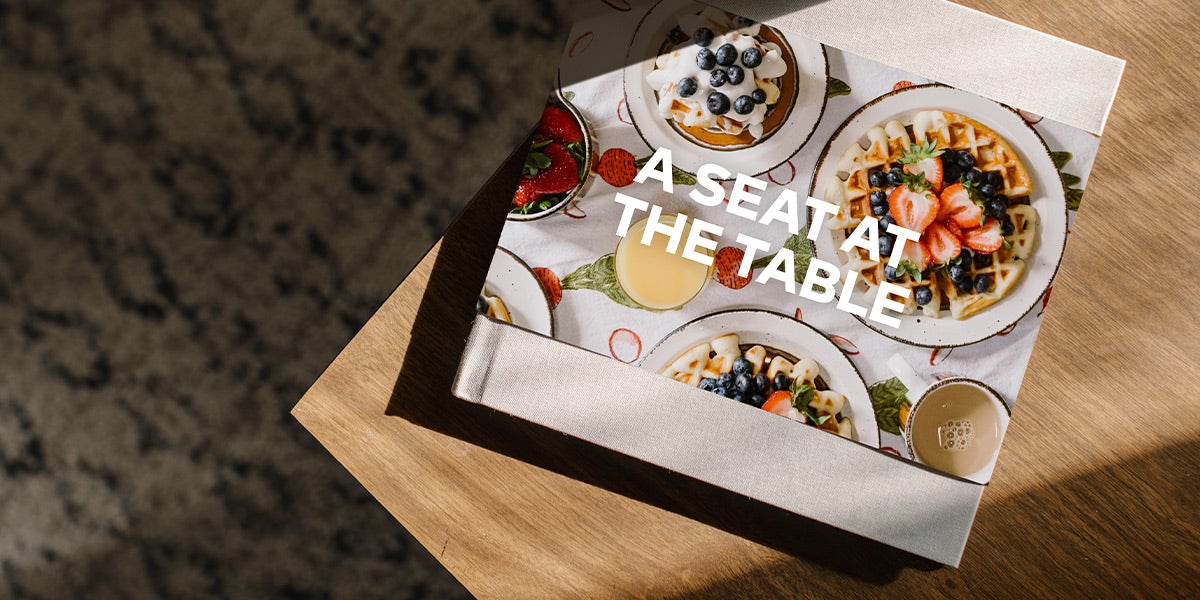 Wish you had all your favorite family recipes in one place? Document the meals and flavors that define your moments together in a collaborative cookbook. Your kitchen will never be boring with these recipes, collected in our archival Hardcover Photo Book. Plus, it's the perfect gift for graduation, birthdays, or just about any holiday.
---
IDEA 10
Family History Album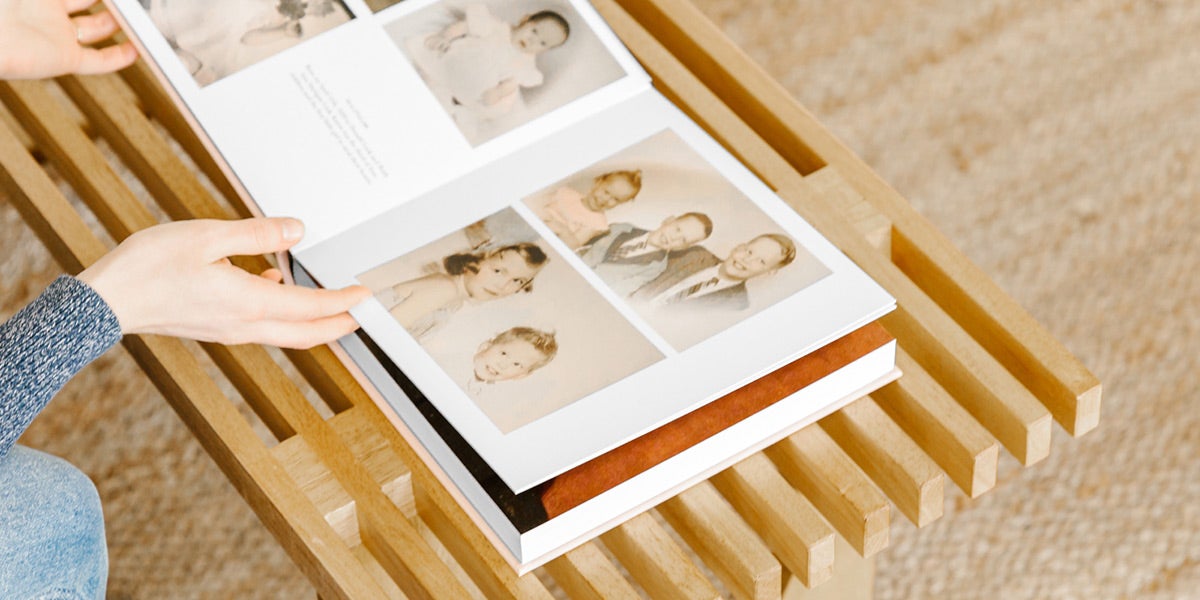 Keep your family's story alive for generations by creating a family history book. Collaborate with family members — asking for stories, photos, ancestral context... everything you can get your hands on! We know this kind of photo project can be quite the undertaking, which is why it's best (and easiest) when created together. Weave your narrative together in a Layflat Photo Album, and say hello to an instant family heirloom.
---