---
Tip 01
Choose Your Story

Know which trip you want to relive? Then it's time to do a little prep — especially if you haven't been organizing your phone photos as you add to your camera roll. Find the photos from your trip and put them in a folder on your desktop, in Dropbox, or in Google Photos. You can upload photos to our editor from any of these sources, so this step will make it easy to upload all of your images as a project gallery. (Make sure to upload the full-resolution files from your camera, as opposed to photos you save from Facebook!)

Pro tip: No need to boil it down to your final photos just yet. The more you have to plug in and play with, the better the final product will turn out. Think of it as stocking your fridge — the more ingredients you have, the more flavor combinations you can explore in your meal.
---
Tip 02
Set the Scene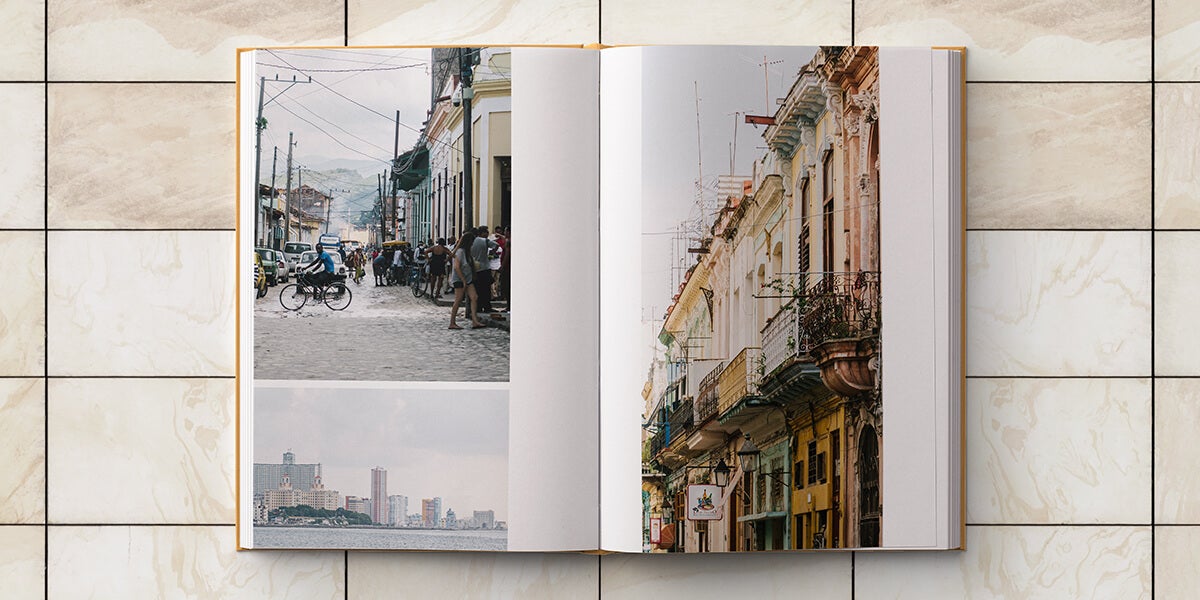 Once you know which trip you want to document and have your photos uploaded to a gallery, choose a few of your favorite shots to slot in as you start building your book. Dropping in these centerpieces will give you a foundation to build around. You can always add in more pages and shuffle things around to your liking, but it's a whole lot easier to explore the waters when you have a few anchors in place.

Pro tip: We love to set the scene with a panoramic cityscape or landscape. Try putting one at the beginning, middle, and end to immerse your story in the very setting it took place.
---
Tip 03
Give Depth Through Detail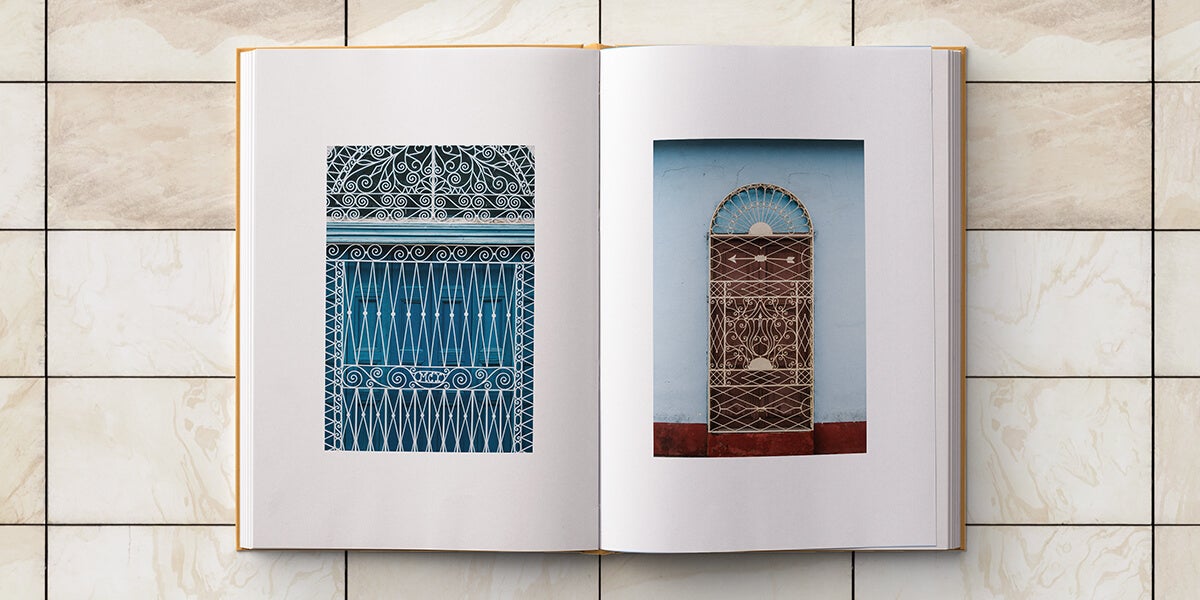 Little moments during travel help paint the bigger picture and create a cohesive story. In fact, we'd say they're just as important to the album as those historic sites and jaw-dropping views. Think: coffee with your crew at that little café on the corner, food shots from your favorite street vendor, or candid snaps of everyone lounging in the Airbnb. You'll always remember the famous places, but the rest of the story is sure to bring a smile to your face when you're reminded of the little moments together.

Pro tip: Show your journey by highlighting the many modes of transportation through window views or ticket stubs (don't forget about that 10-hour layover!).
---
Tip 04
Group and Order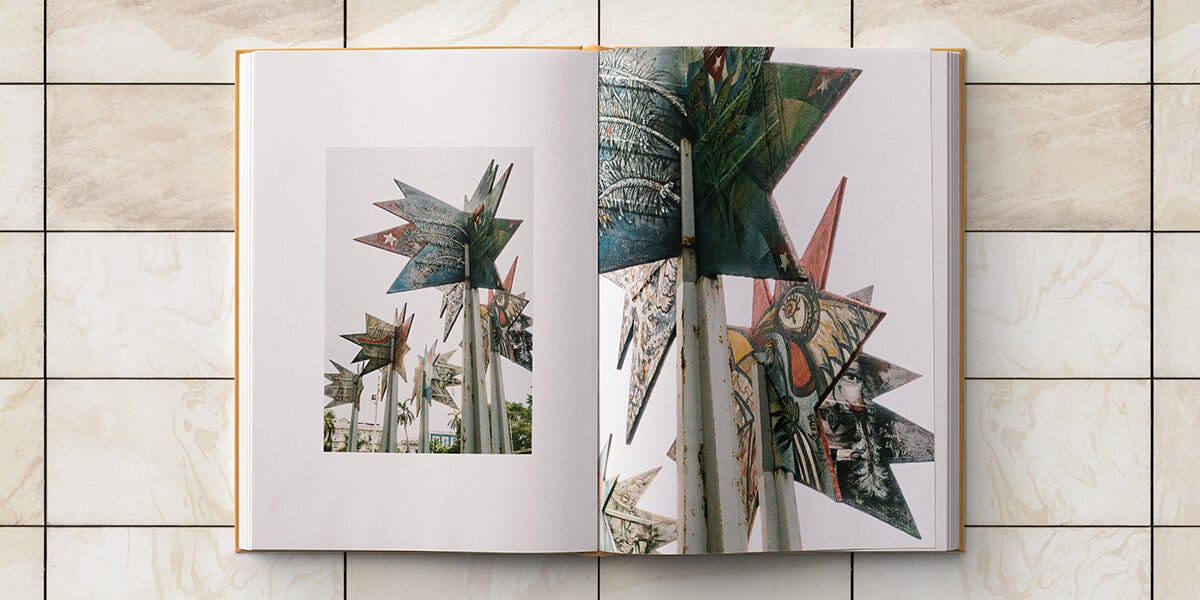 Organizing your book can be tricky, because you're essentially working with a blank canvas. It's all up to you! The easiest and most intuitive progression is printing the trip chronologically, which makes it easy to recall the order of events and relive everything all over again. But that's far from the only way. Creating clusters of pages grouped by places, people, or even colors can help tell the story in a less linear way, while still making the book feel ordered and cohesive.

Pro tip: Consider grouping your photos in sections or spreads based on location, day, or even theme (e.g., food, museums, nature).
---
Tip 05
Add Captions and Commentary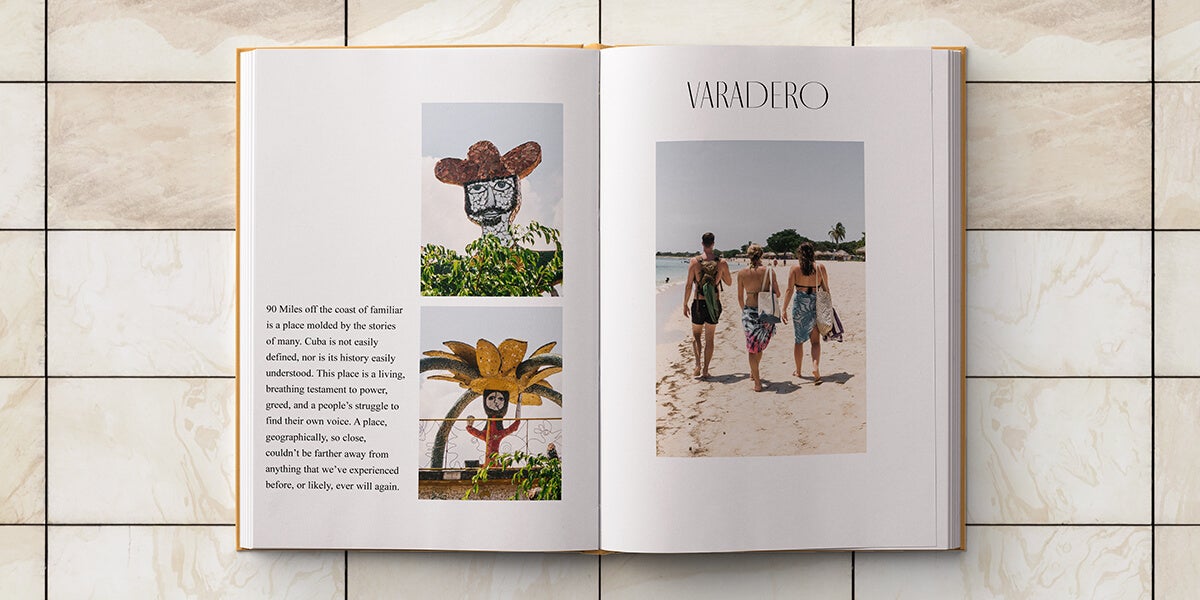 Put those text boxes to use to add details, dates, and a little bit of color commentary. Sometimes, all it takes is just a few words to fill in the banks or preserve a piece of the memory that isn't made clear in the picture. Plus, text makes it easy to note the days, neighborhoods, restaurant names, and beyond that can slip our minds years removed from the trip. We've even seen people use a full-page text layout to write reflections about their adventures.

Pro tip: Dedicate a full-page text box to retell one favorite story while it's still fresh. Your future self will thank you!
---
Tip 06
Feature Faces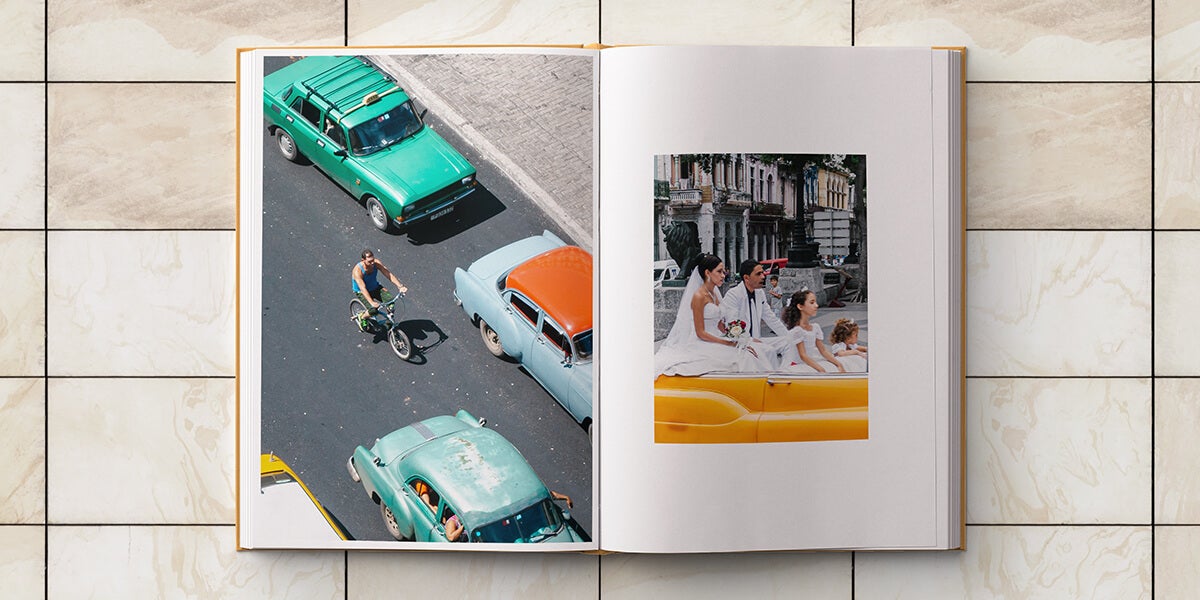 People make it personal. And whether it's the people you visited with or the people you met there, those human connections are what make a trip truly special. Striking the right balance of faces and places is what creates the most flippable album. Remember: That shot doesn't have to be picture-perfect to be the perfect picture. Imperfections should be celebrated, outtakes should be included, and blurry can be beautiful.

Pro tip: Don't stray from selfies — after all, they're the easiest way to get group shots on the go. Find your favorites and sprinkle them throughout in small frames.
---
Tip 07
Keep It Light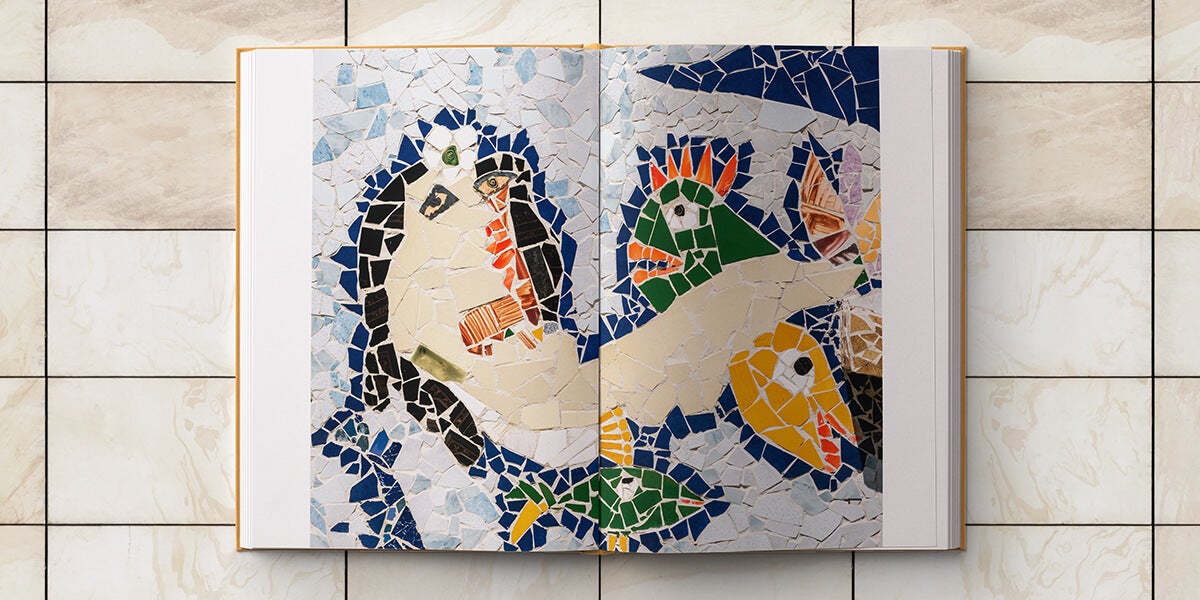 Find yourself taking photo selection too seriously? Choosing photos shouldn't be stressful — but that can happen when you start to put too much emphasis on perfection. Instead, simply focus on including the images that bring a smile to your face. At the end of the day, meaningful moments made the trip and the meaningful photos that come with them will make the story.

Pro tip: Drop in a candid photo to remember that time you stumbled upon something unexpected or when a travel companion had a little slip-up.
---
Tip 08
Recreate the Destination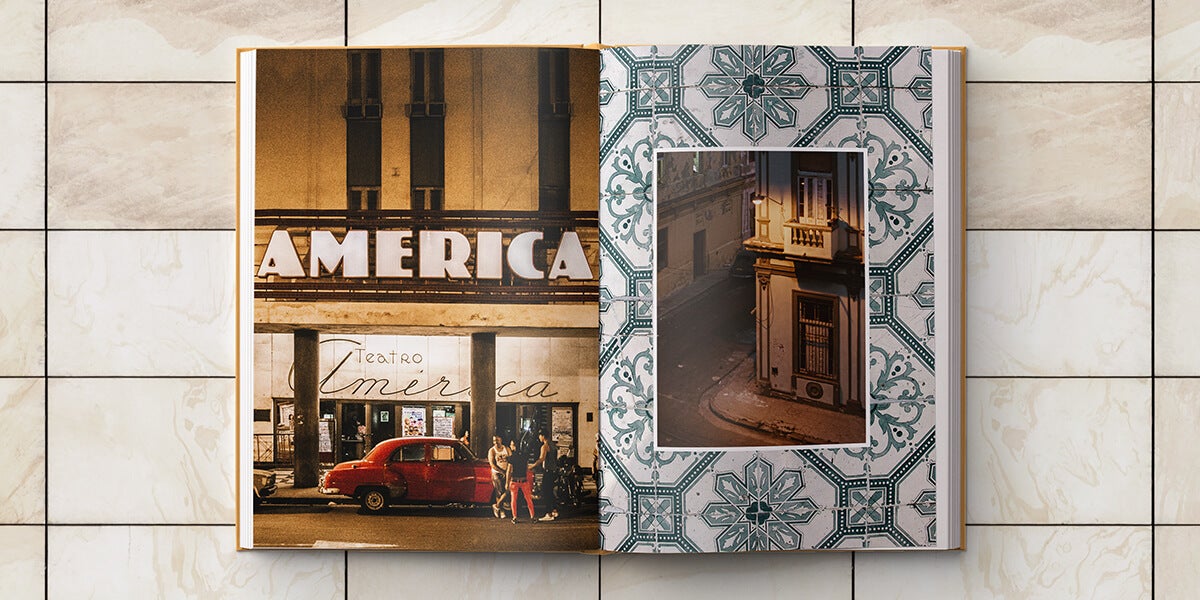 Your travel album shouldn't just take you back, it should make anyone who flips through feel like they're there too. Interspersing images that help illustrate the general look and feel of each setting within a destination lends itself to the overall tone and mood of the story you're telling. Architecture, landmarks, local markets, street performers.... these are the little things that recreate a place, supplying the colors and characteristics of the locale.

Pro tip: Don't just include the obvious. Recreate life in the city by pulling in authentic everyday elements that go a layer deeper than tourist landmarks.
---
Tip 09
Play With Layouts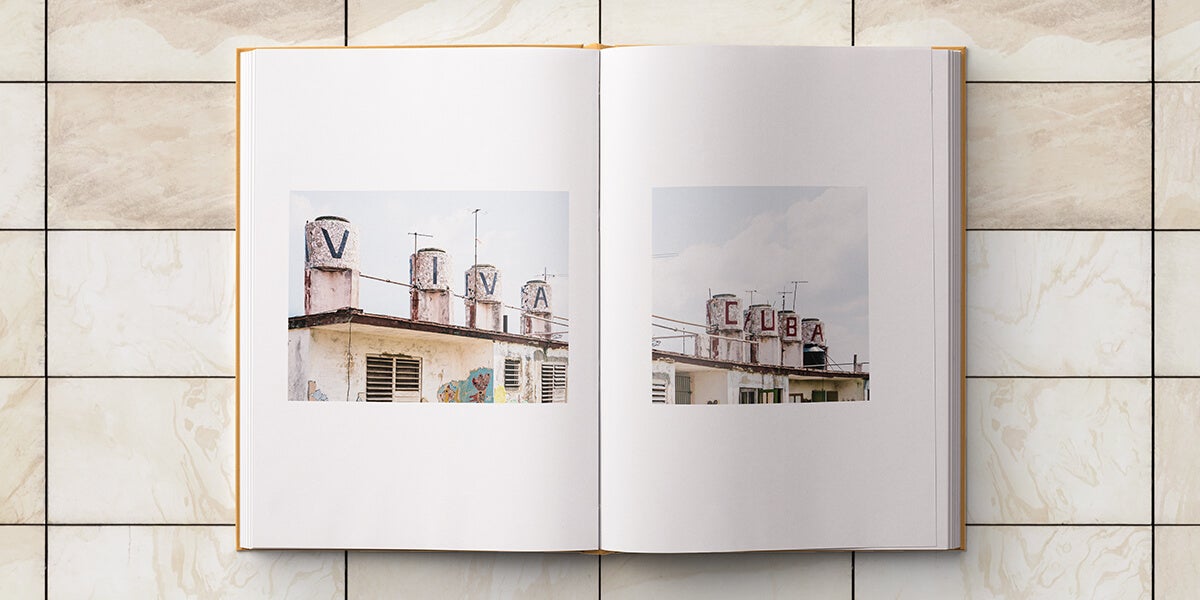 The story isn't all in the photos, it's in the way that the photos come together as one. While some shots deserve that standalone treatment, others can be brought into little collections that tell their own mini-stories. For instance, that incredible panoramic shot might deserve its own two-page spread, while those colorful foodie photos could come together to create a mouthwatering grid of meals on a single page.

Pro tip: There are plenty of layouts to play with, so don't be afraid to use a cheat sheet. Our guide to photo book layouts can help give you a sense of which work best for which types of photos, so you can skip the guessing games.
---
Tip 10
Customize Your Cover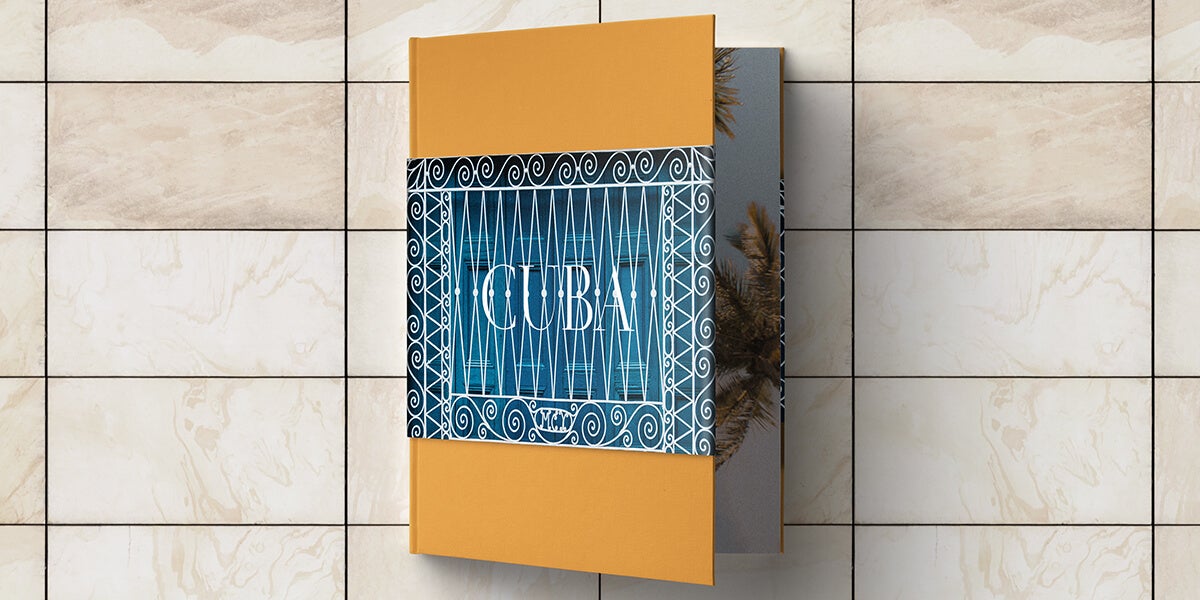 The first thing you see should be the last thing you customize. Once you've sifted through the photos, curated the finalists, and laid them all out, you'll be intimately familiar with the story you've told. Having that in the back of your mind makes it easy to put a bow on things. Whether it's your favorite photo from the inside of the album or one you decided to save specifically for the cover, let it be an encapsulation of moment, place, and meaning.

Pro tip: At a loss for photo book titles? We gathered some of our favorites to get the ideation ball rolling.
---