---
Basics of Photo Matting
What is a Frame Mat?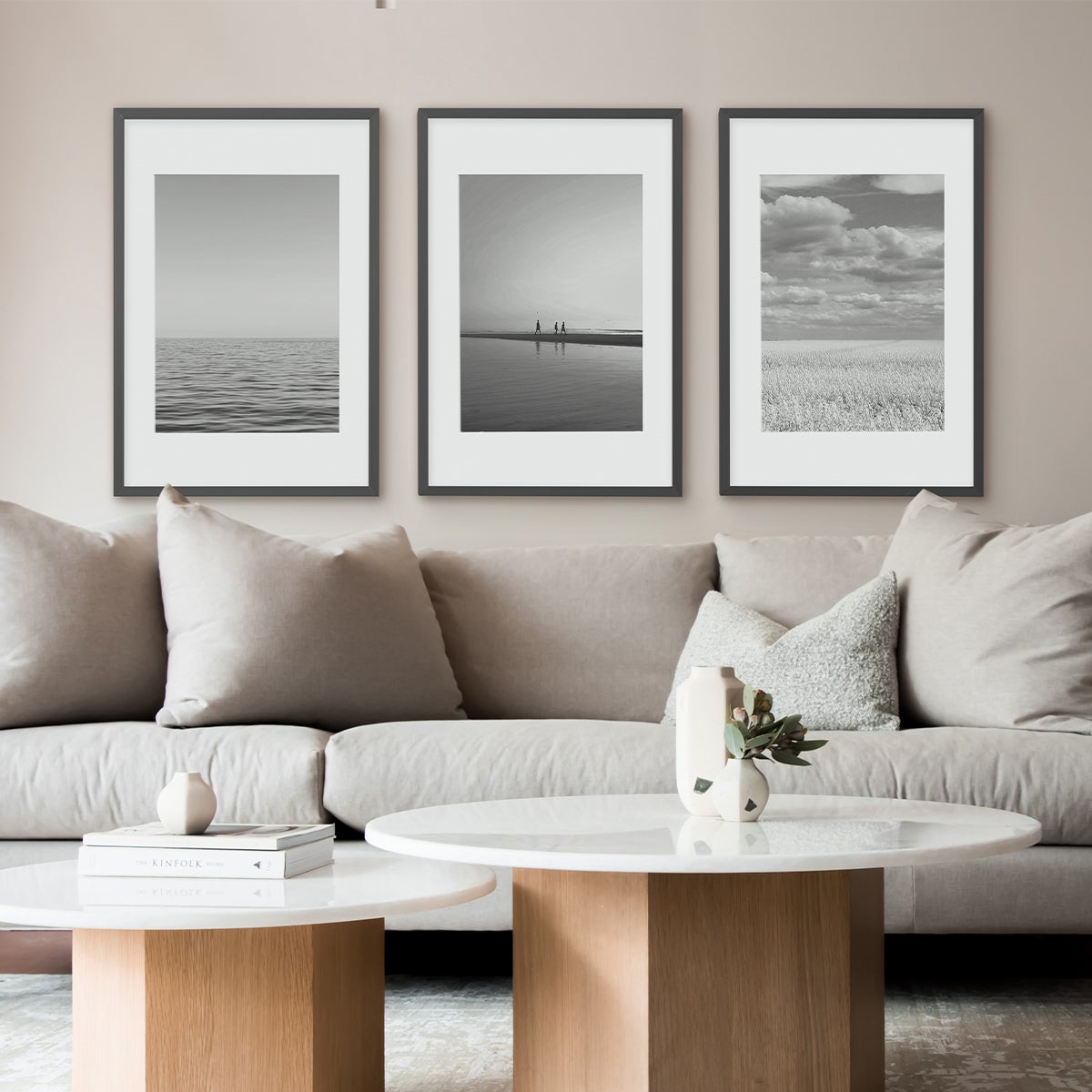 A mat (or matte) is the extra paper that acts as a border of white space around the photo, creating a layer of space between the image and frame. The space allows fine art and photos to "breathe" in a frame and protects them by creating separation with the glass. The separation occurs because a mat will layer over the top of the outside edges of the photo and is often thicker than the print.

While the mat plays a supporting role to the frame and the piece inside, that doesn't mean it takes a back seat in terms of visual impact. Mats have the power to affect balance and steer the viewer's eye, based on the size, color, and weight you select.
---
How to Matte a Photo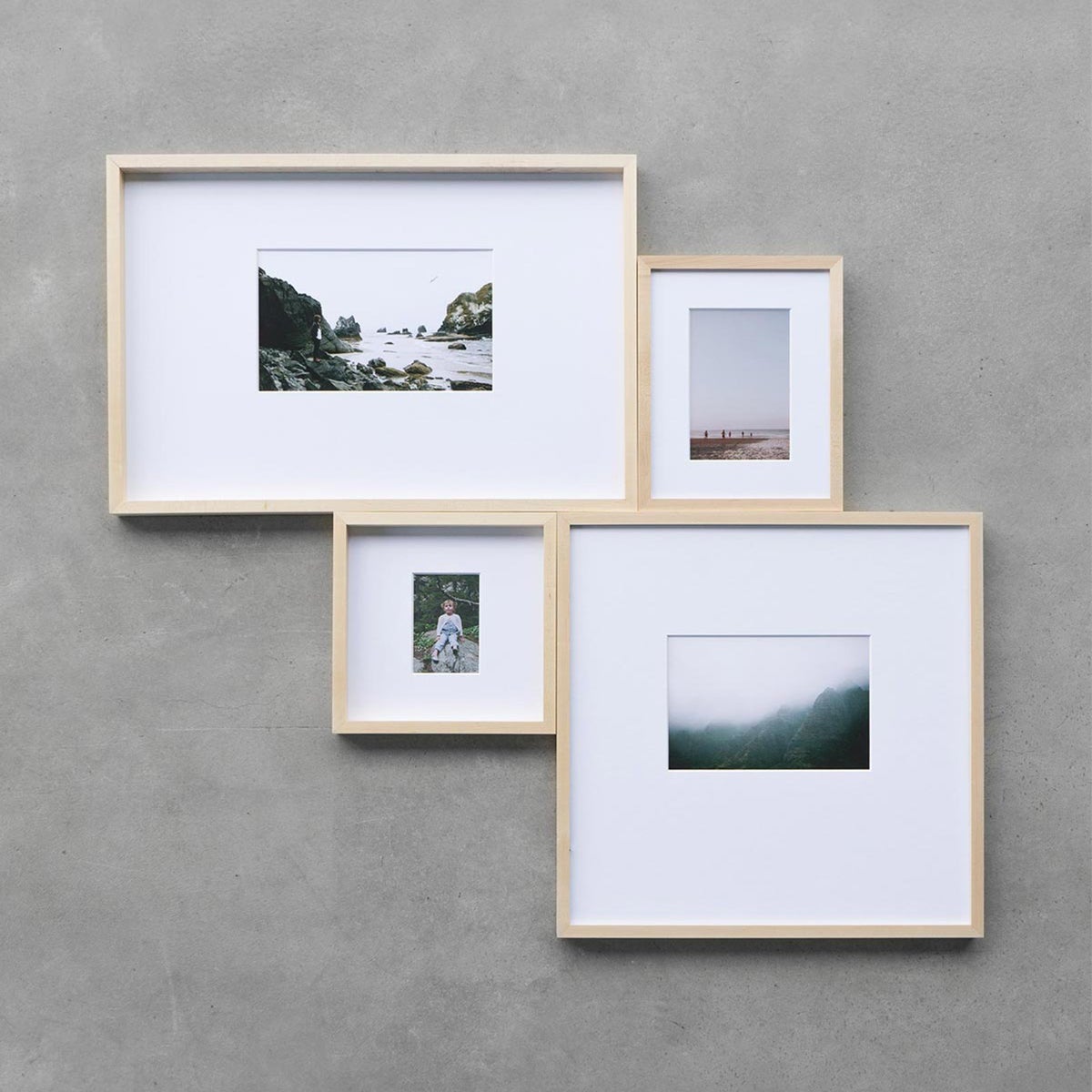 Here are the basic steps for how to frame a picture with a mat:
01
What's your image?
This is usually the easy part! We've got a handy guide to help you find free art, too.
02
Select your frame.
The frame should complement the size and aesthetic of your photo, as well as the space in which it'll be displayed. Different types of photo frames lend themselves to different types of mats and approaches to decor.
03
Pick a mat color.
Most traditionally, mats are an understated white, which allows the frame and the image to stand out without risk of being too overwhelming. This is true of the mats we offer. However, you have creative liberty to use bright, bold, or other neutral colors to add impact to your art!
04
Choose a mat style...
Whether perfectly proportional, weighted (e.g., bottom heavy), or absent altogether, the mat's shape should complement what's in the frame, as well as the room.
05
...and a mat size.
More mat is often equated to more focus directed toward the art piece, but comes at the price of a smaller image. As a rule of thumb, a popular ratio for the width of your mat is 1.5 times that of the frame.
---
Photo Matting Ideas & Styles
01
Balanced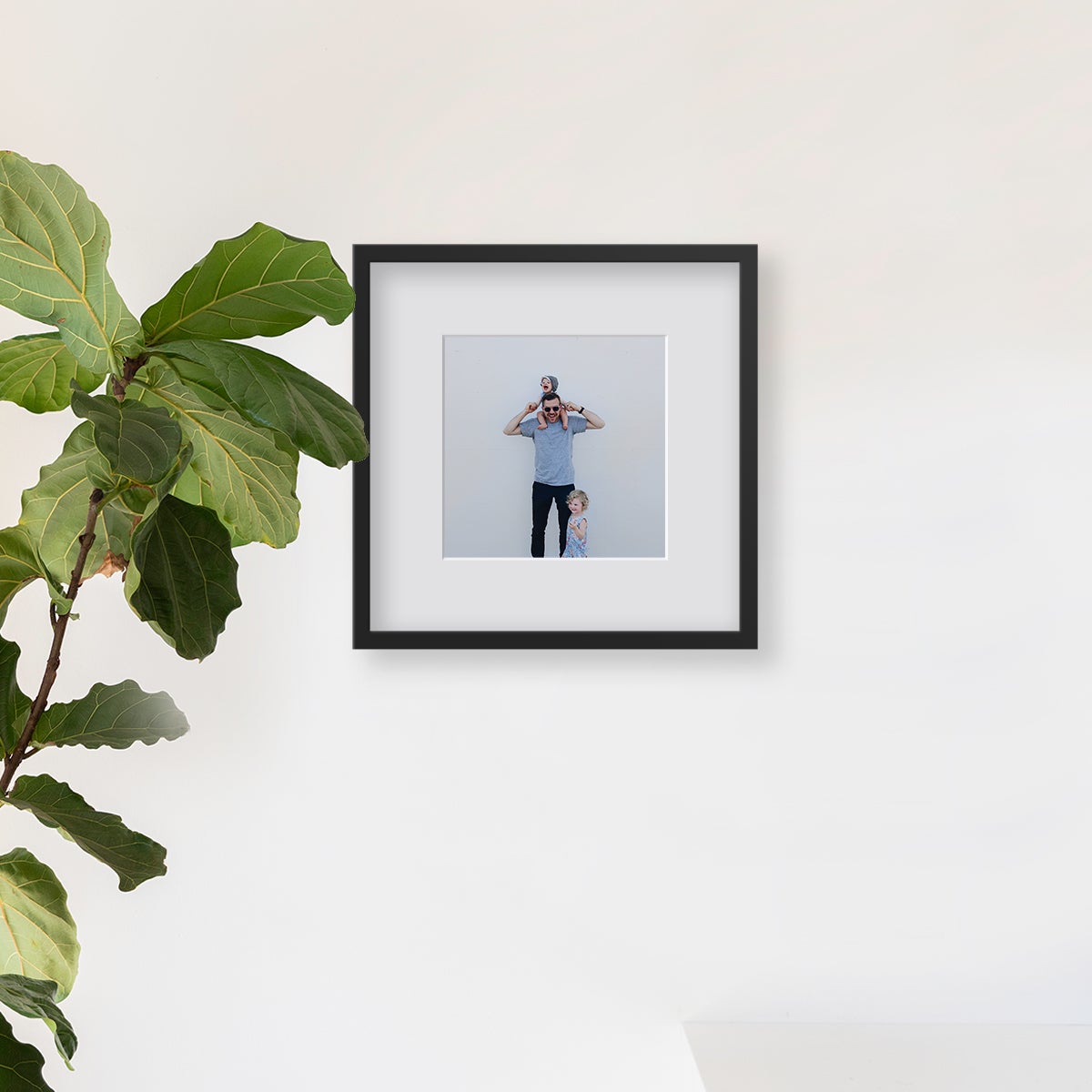 This is one of the most common mat presentation styles, and for good reason — it lends any type of artwork a clean, simple look. A balanced mat is one where all four mat borders have the same width. It's a popular standard and safe choice for adding a polished appearance.
Types of Photos
Count on a balanced mat to never steal the show! With its low-key, complementing properties, this mat style works well with many types of photos. Portraits with simple, understated backgrounds especially stand out when supported by the more straightforward stage. Think: school portraits, portraits that crop in closely on the subject(s), and any portrait where the background is consistent.
The Result
Putting these pieces together, below you'll see examples for how to frame a picture with a mat that has equally balanced dimensions.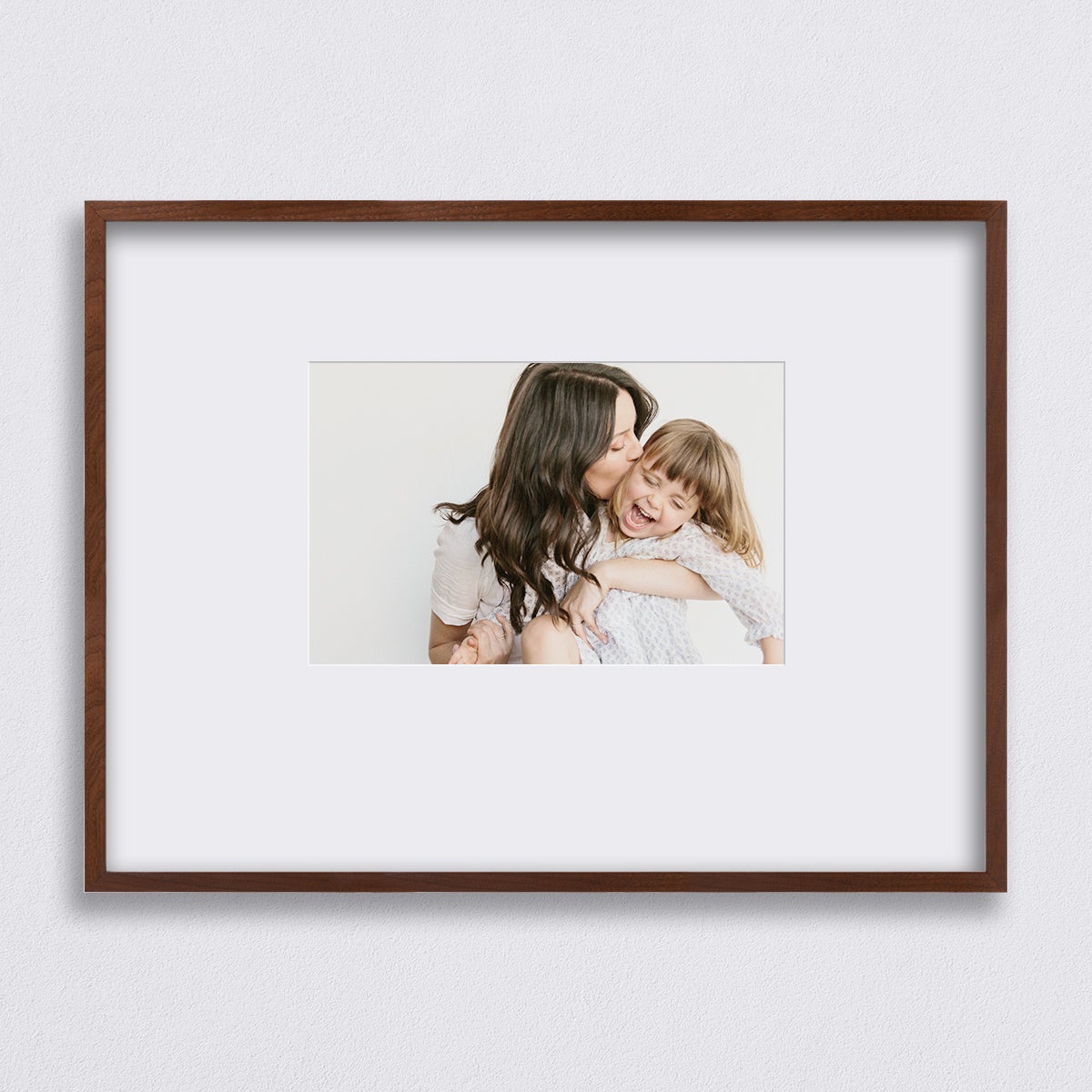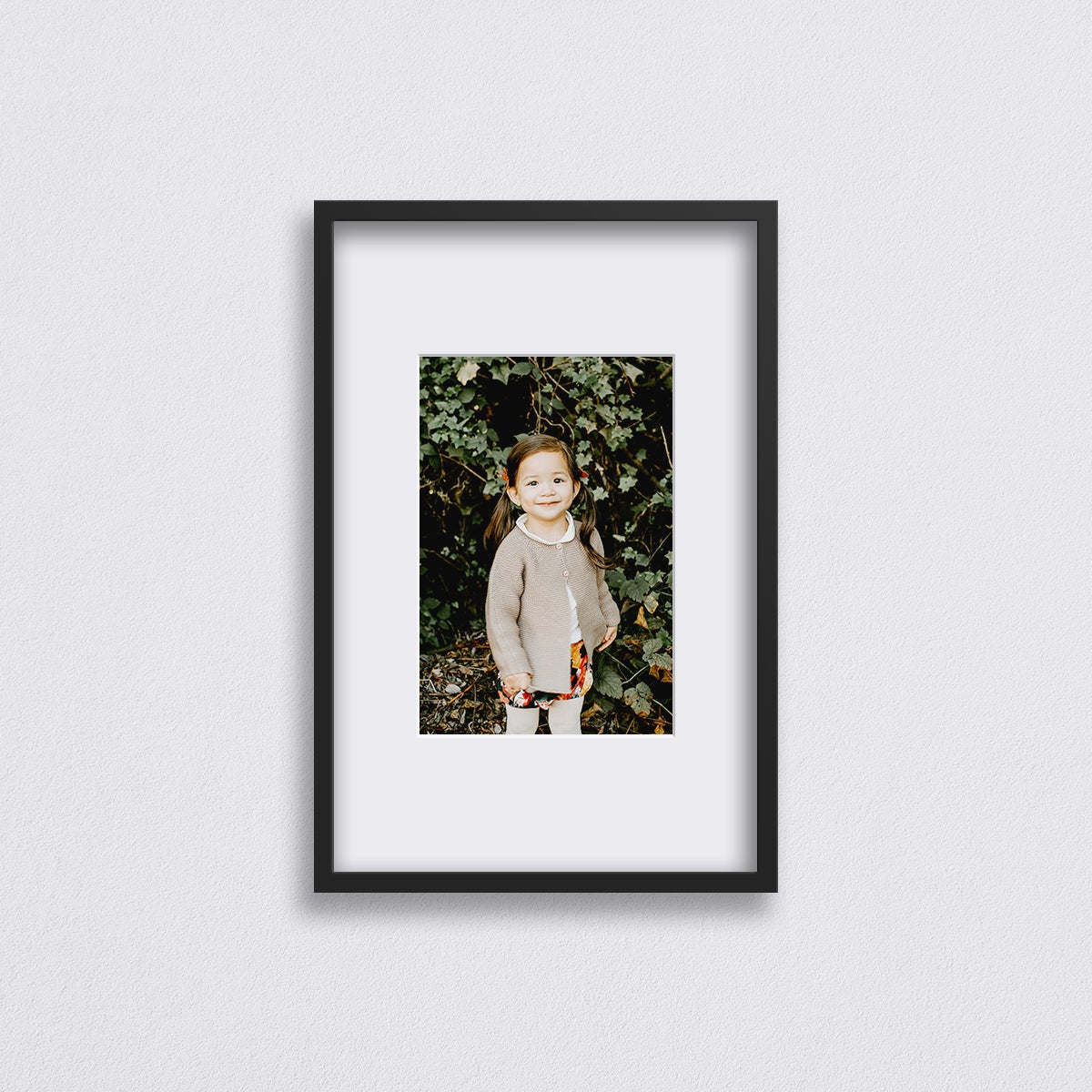 ---
02
Drop-Weighted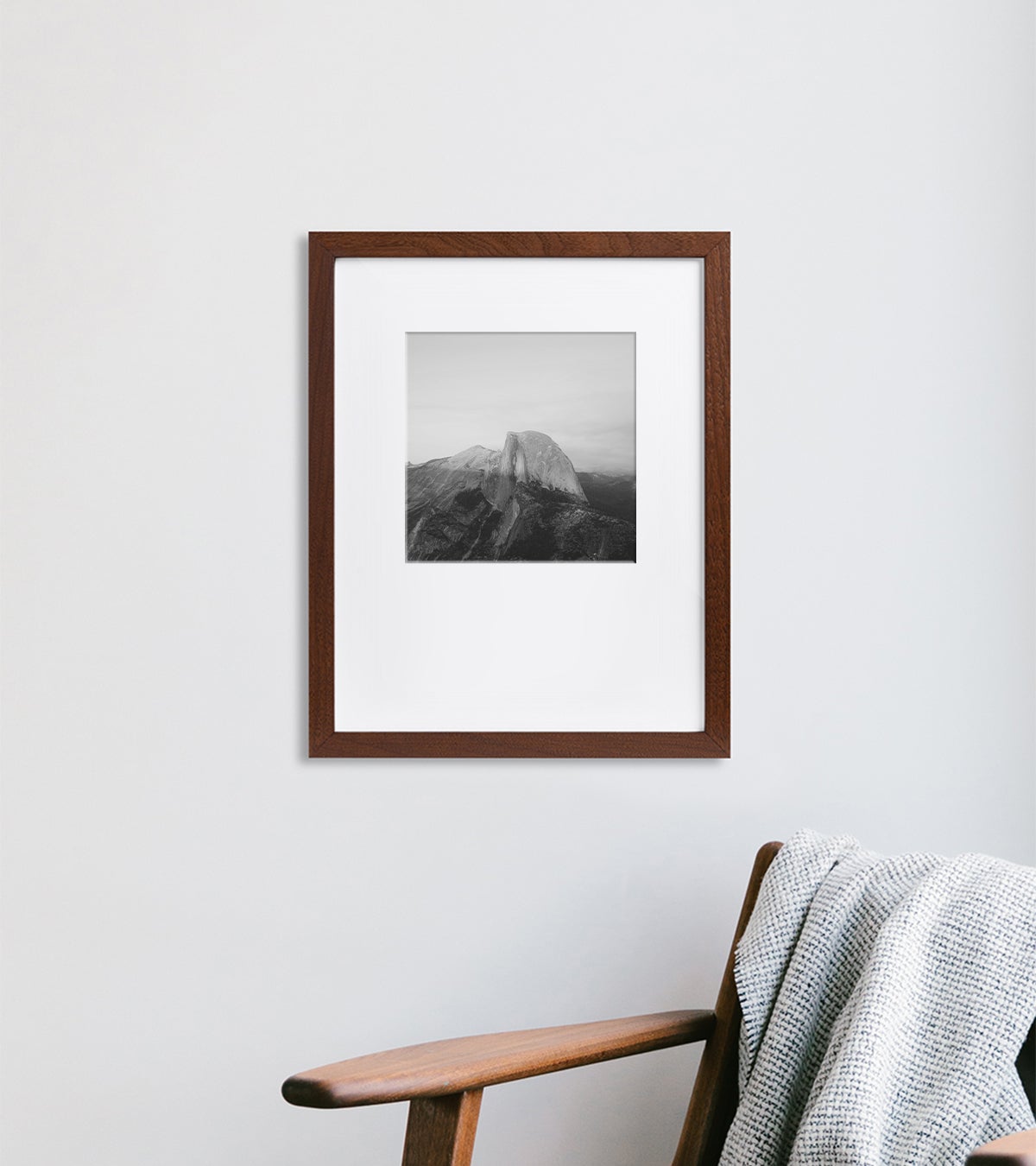 Bottom-weighted mats are thickest along the bottom of the image compared to any other side. It's a style who's modern and editorial appeal has become a staple in museums and galleries, and is generally found in vertically oriented frames. Also known as "drop weighting," this time-honored framing technique pushes placement upward and off-center, bringing the eye up to the image.

There are varying degrees to which a mat can be bottom heavy: some are subtle to barely ground the art in the frame, and others more dramatic to strike an evocative imbalance.
Types of Photos
When it comes to creative picture matting ideas, bottom-weighted mats never disappoint. Their aesthetically pleasing, and often striking, ratio makes a perfect match to artistic pieces — like black and white photos or delicate drawings. Because the eye is naturally drawn to the space just above the center, the optics of a bottom-heavy mat attract the viewer's attention that much more to the image in the frame.
The Result
Here, you can see how a drop-weighted mat complements and adds to the drama of black and white photos.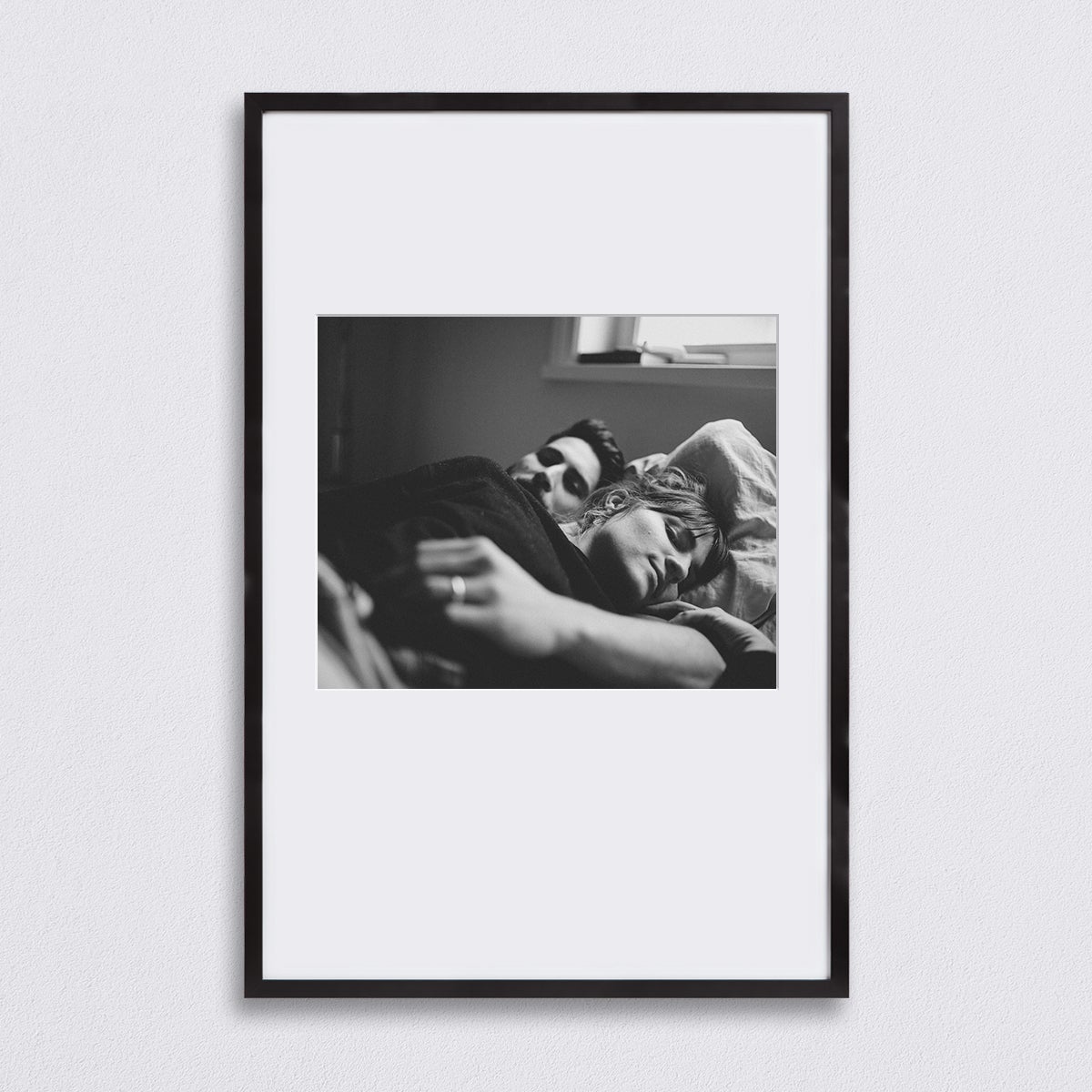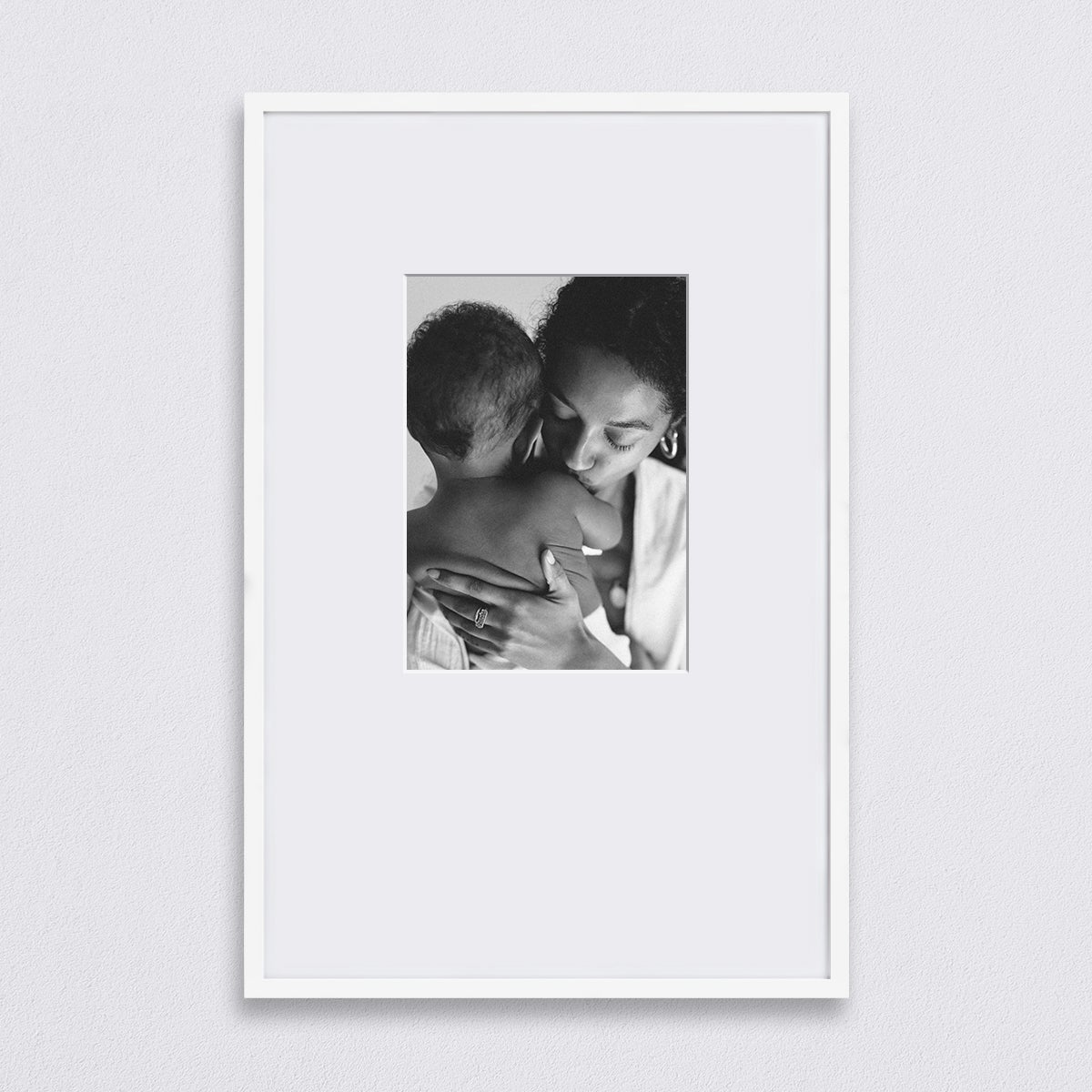 ---
03
Square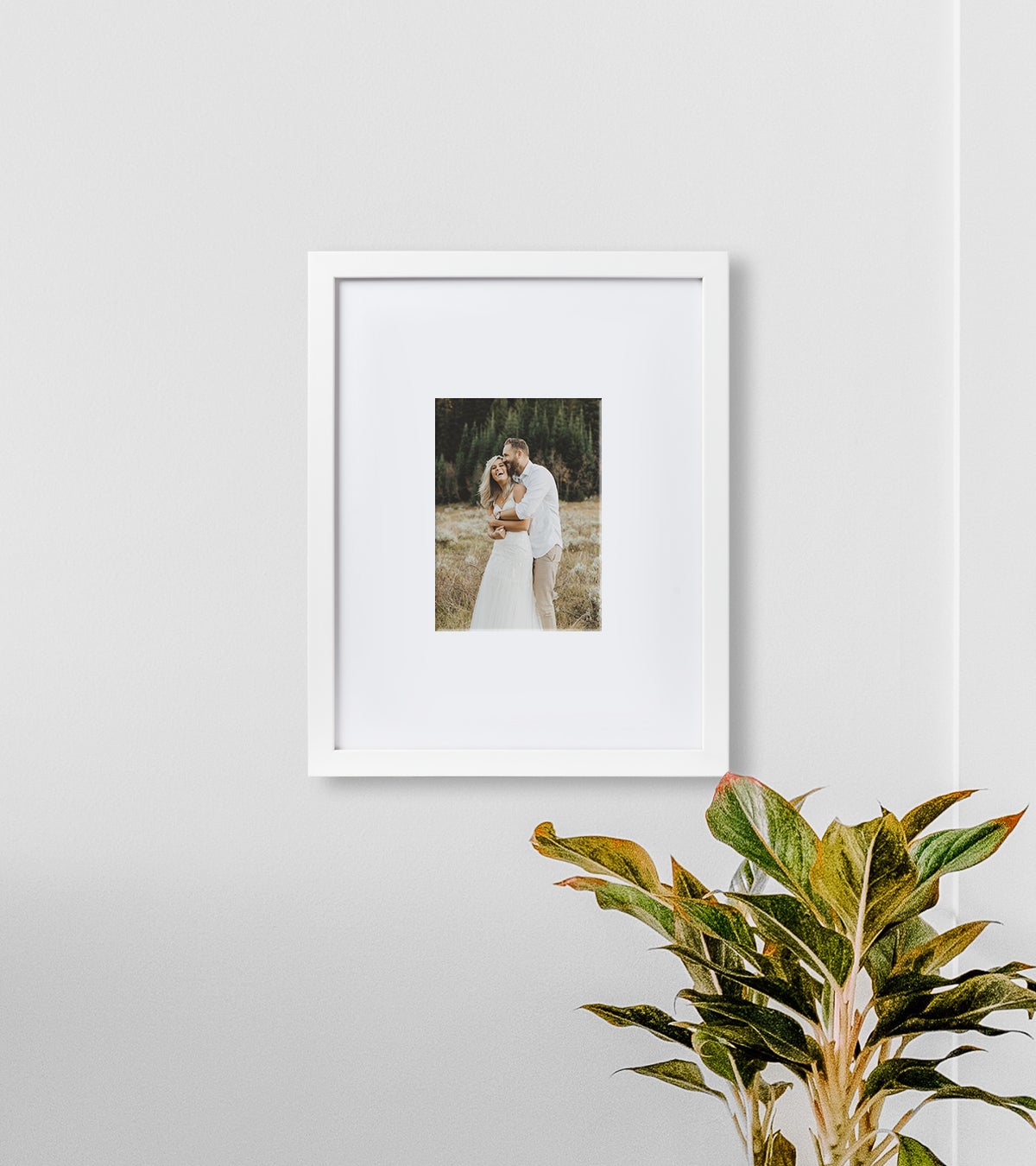 Square mats have a special way of adding prominence to a piece of art or a photo. What makes a square mat is what you'd expect: its window opening being in the shape of a square. Especially when framing a smaller piece, this wide mat directs focus right to the center. A square mat style gives a look of satisfying uniformity unlike any other, working particularly well in a grid-style gallery wall with symmetrical frames.
Types of Photos
We love the look of professional photos from events, like weddings, in a square mat. If you opt for multiple, they can also make for stunning matching sets, telling a cohesive story when displayed in succession.
The Result
Check out a couple of different dimensions below that can give you an idea of how to matte a photo in a square shape.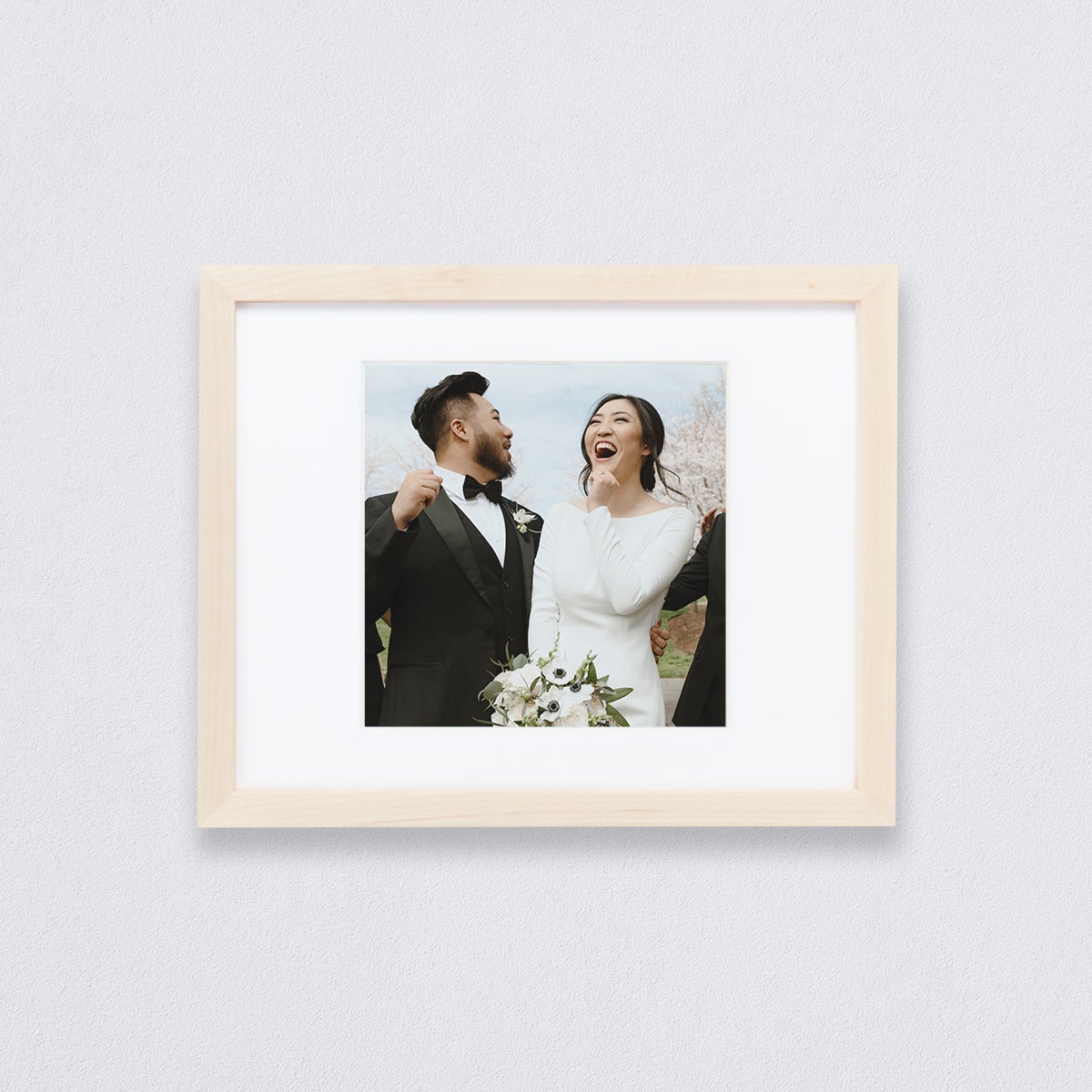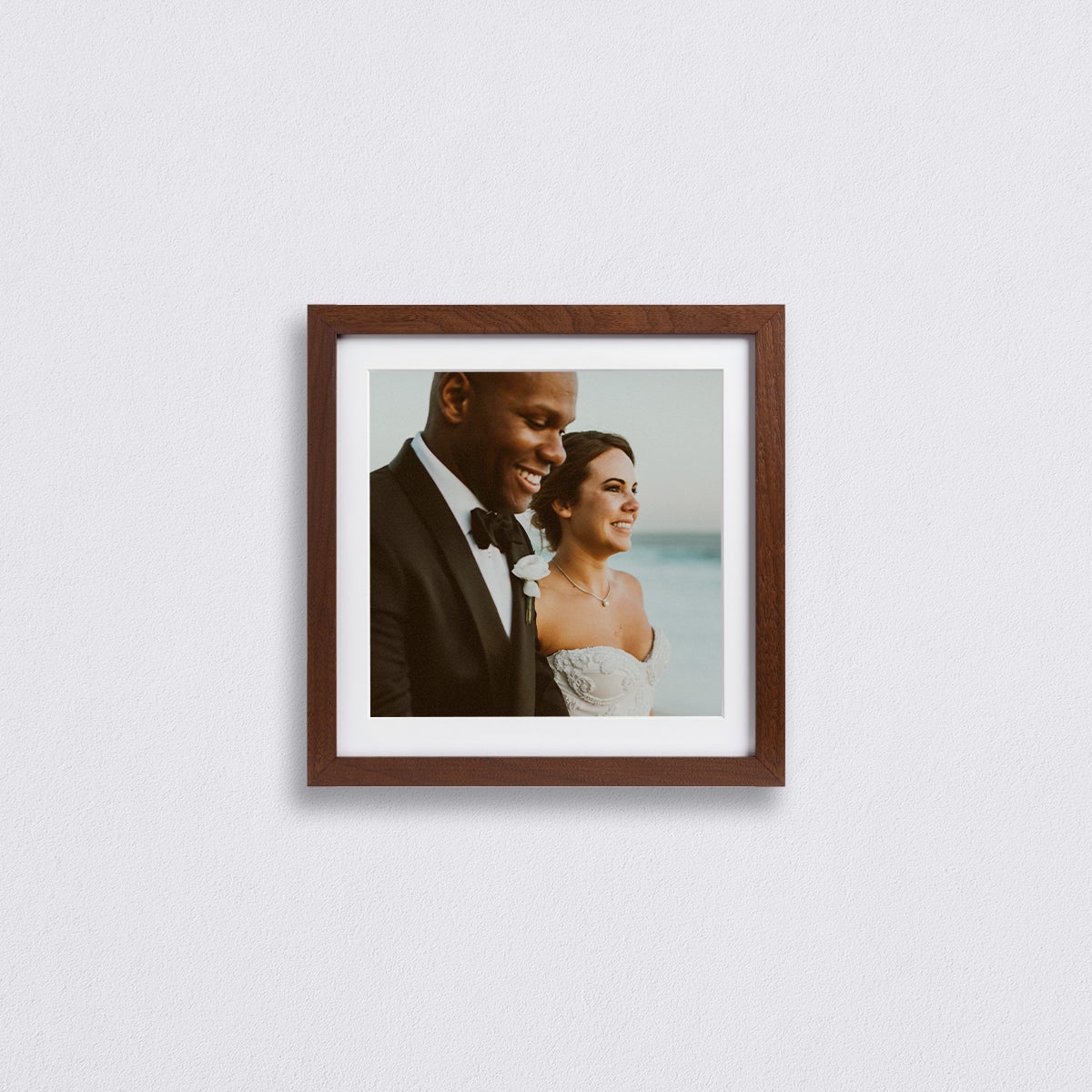 ---
04
Proportional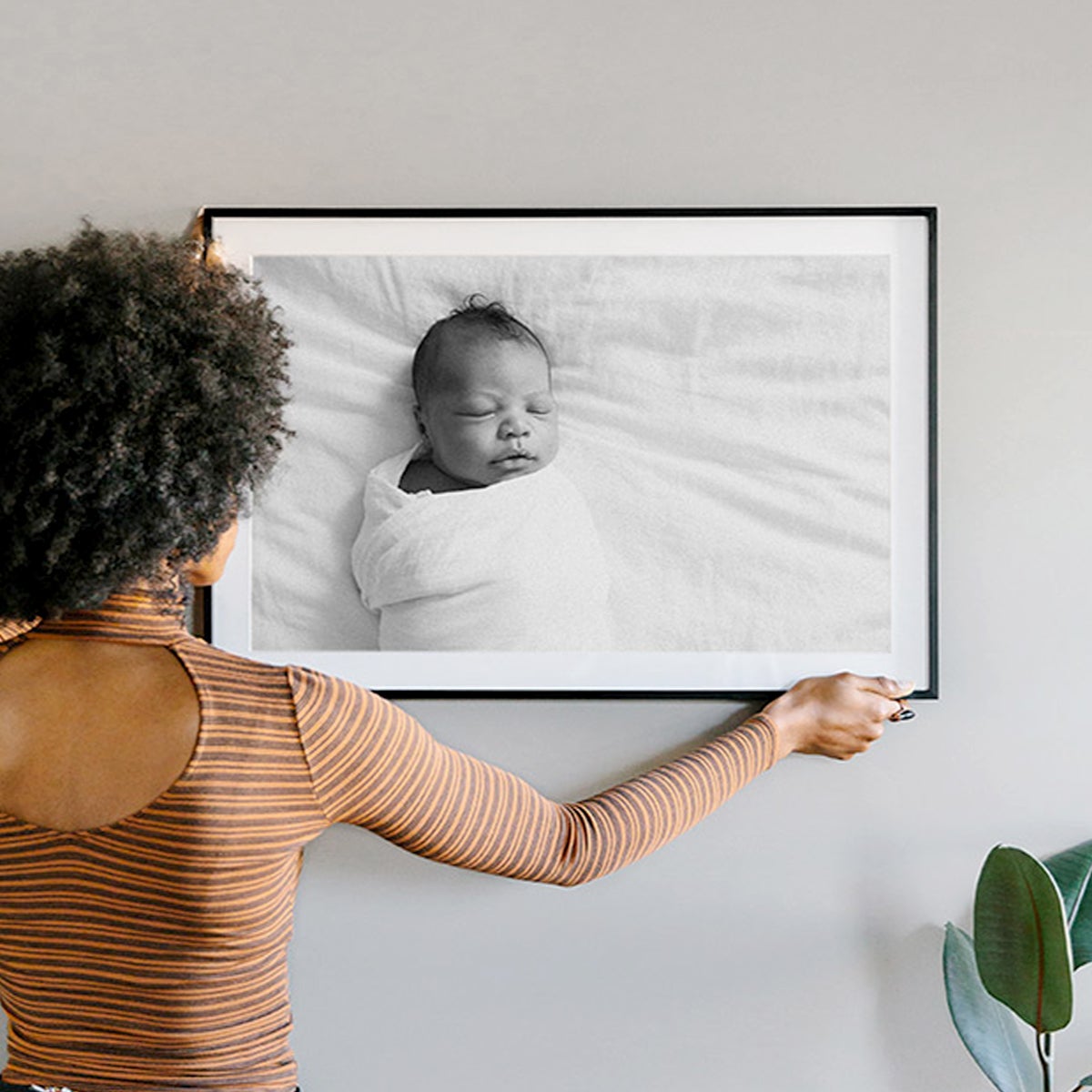 Straightforward and understated, a proportional mat sports equal borders on each side, with a variable mat width that is generally proportional to the frame's profile. The more narrow style is most common for large pieces of art, where an exaggerated mat might make the overall frame too big, but a little visual separation between the frame is necessary.
Types of Photos
Family and group photos - especially candid shots - make a great fit in a proportional mat style. With multiple people pictured in their element, there are plenty of details and movement to focus on — which means less need to draw the viewer's eye to the center of the image. Plus, you may not want to sacrifice your photo size just for a bigger mat, when the little features and details are key!
The Result
Below are a couple of photo matting ideas that illustrate how framing action and group photos with a proportional mat can create the ideal interplay.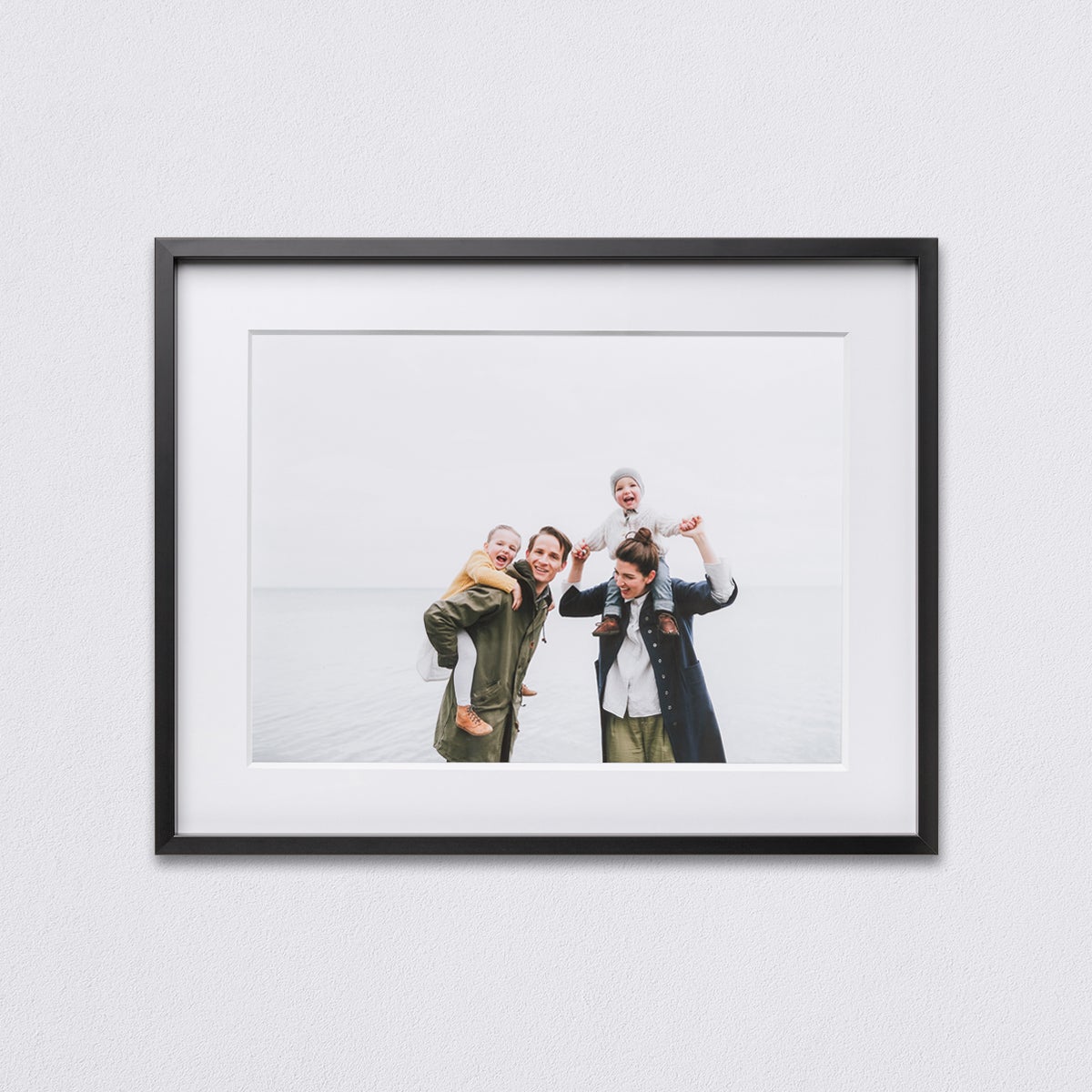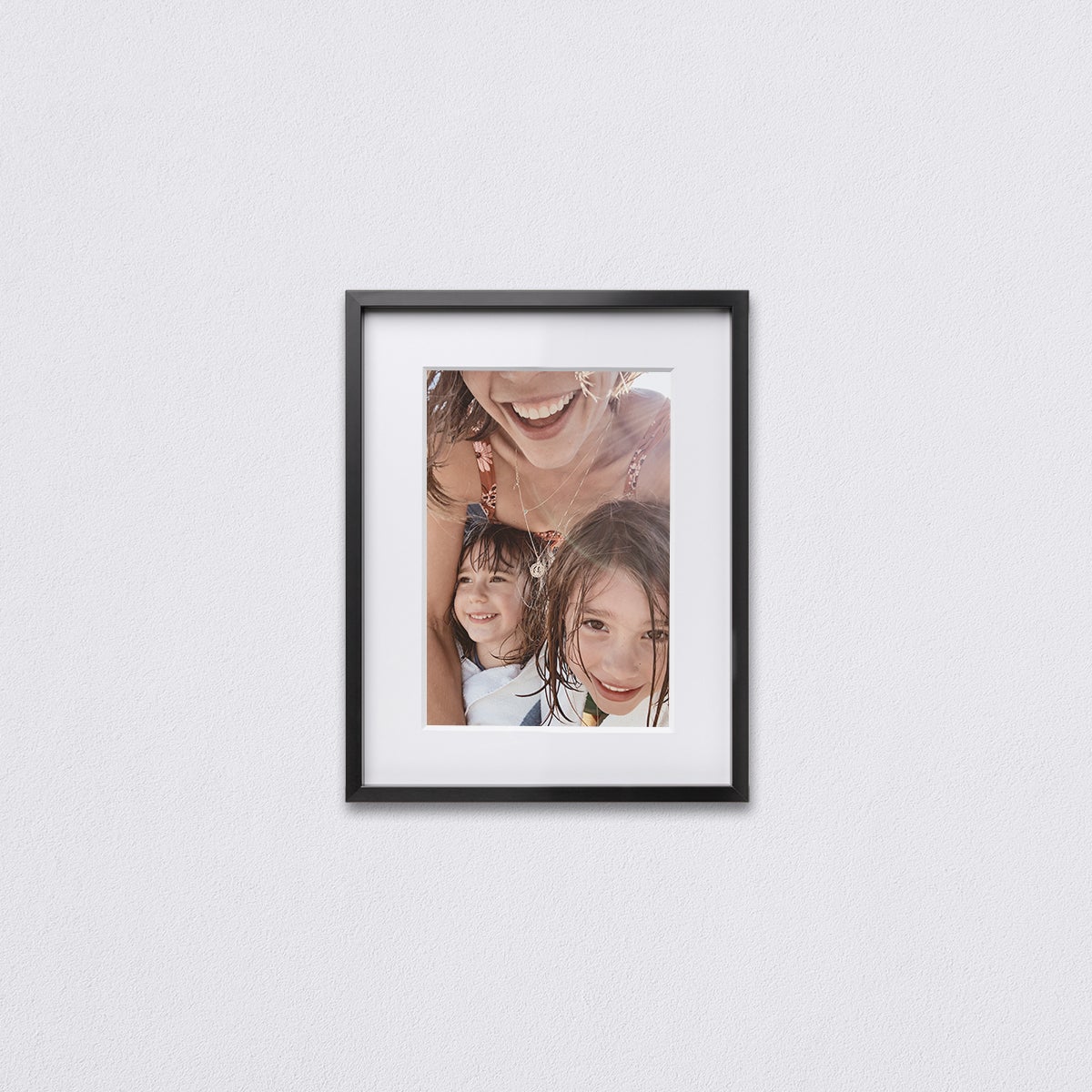 ---
05
Overstated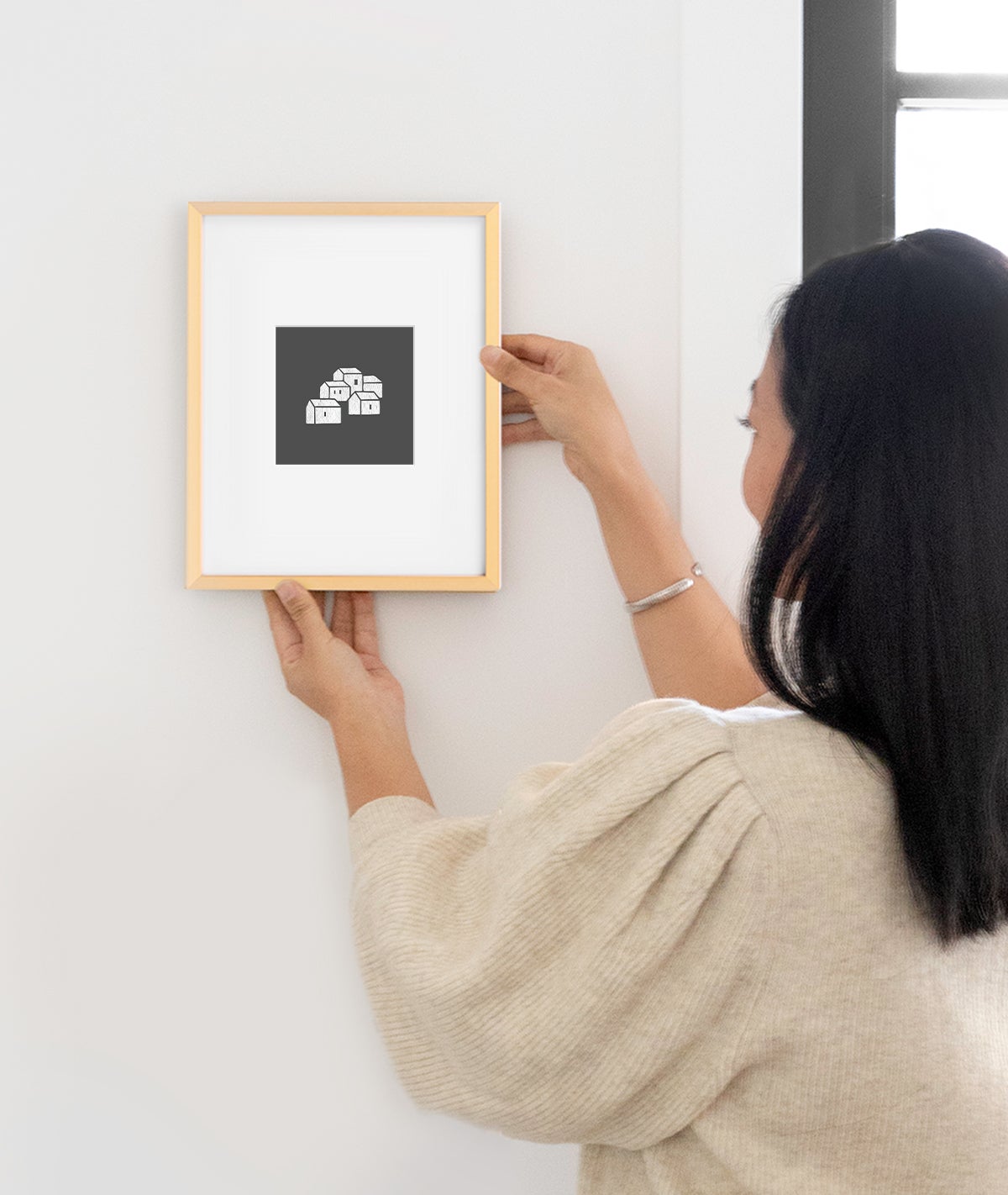 It's often said the bigger the photo mat, the bigger the impact. In this style of display, matting makes up the majority of the space inside the frame. Surrounding your piece with more negative space, adds a modern, minimalist aesthetic that eliminates noise and captivates attention. Especially in smaller gallery wall arrangements, oversized mats are becoming a favorite with artists, designers, and aesthetes of all sorts.

Have an extra big wall to fill? Wide mats can be used to create an overstated look, adding gallery-like appeal with several inches of matting on each side of a small, focused print. That means even if you took the photo on your phone, you can opt for a large frame without sacrificing photo resolution. Just follow our guide to see how to enlarge a photo for printing, and bring your display to life at the highest resolution possible.
Types of Photos
With an oversized frame mat, you can go more minimal on the photo itself. Think simple illustrated art pieces or a subdued photo with uncomplicated features. The mat will do much of the work! For a few examples, download our collection of free printable wall art from our team.
The Result
Witness the impact of an overstated mat paired with a minimal image, for a display that works hard but looks effortless.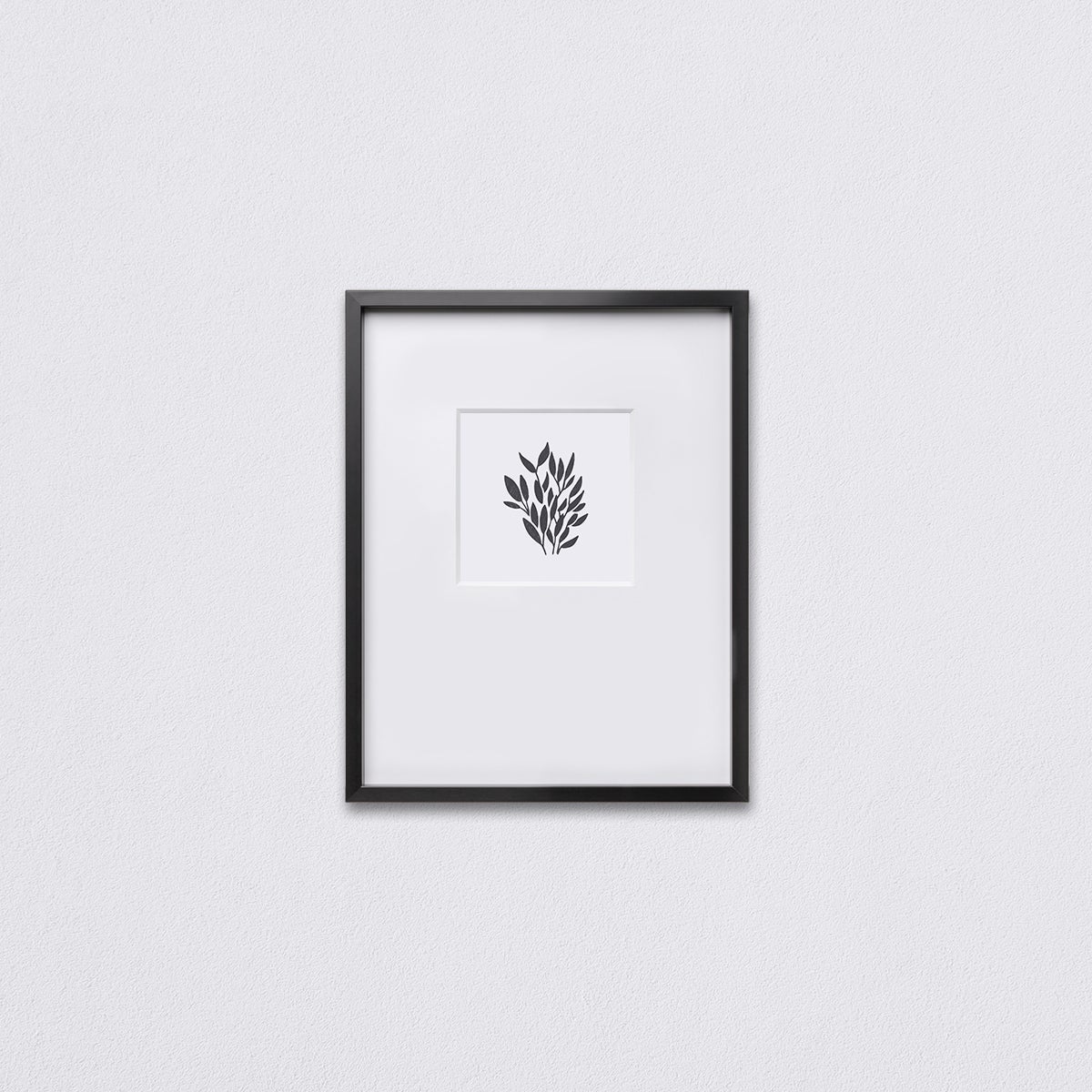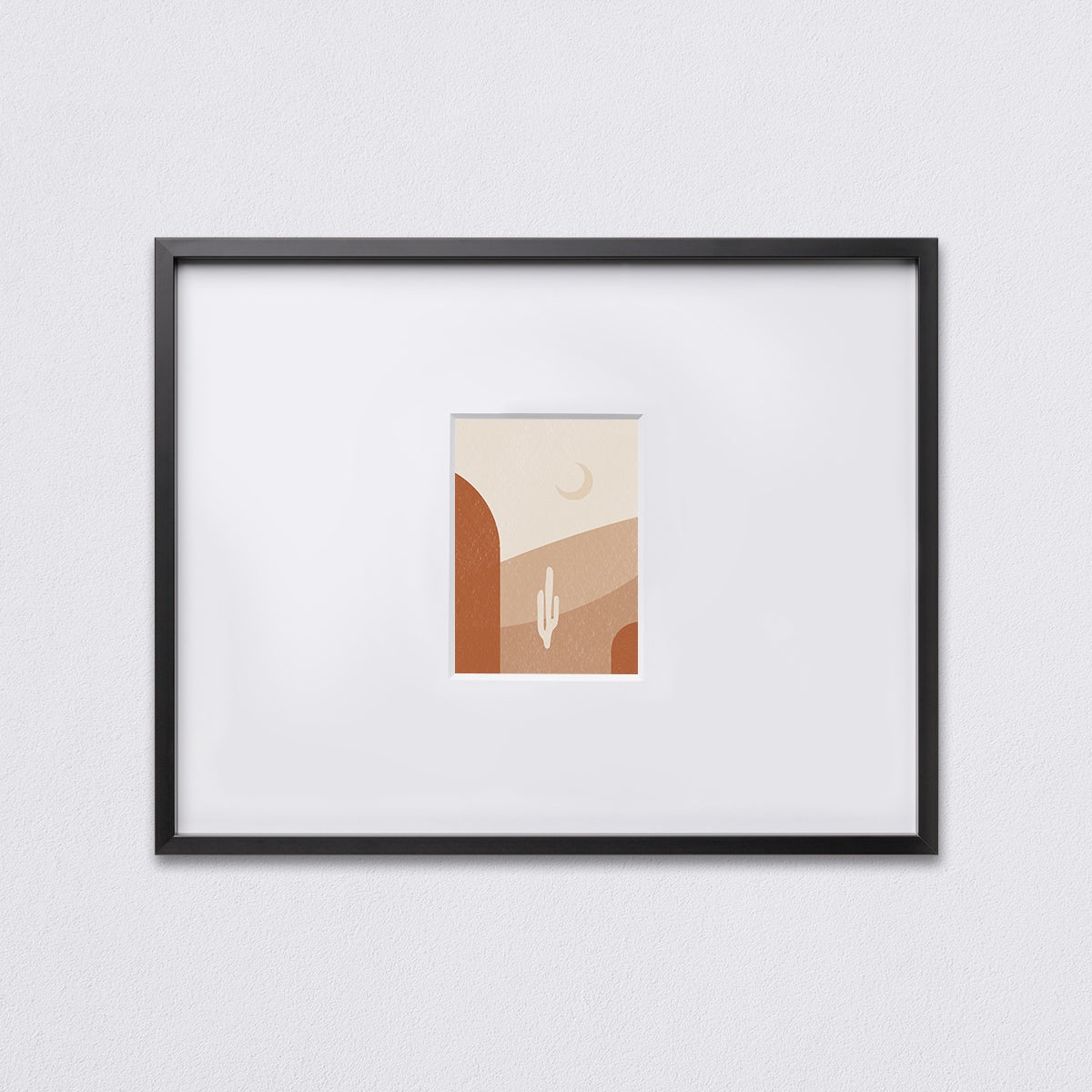 ---
06
Full-Bleed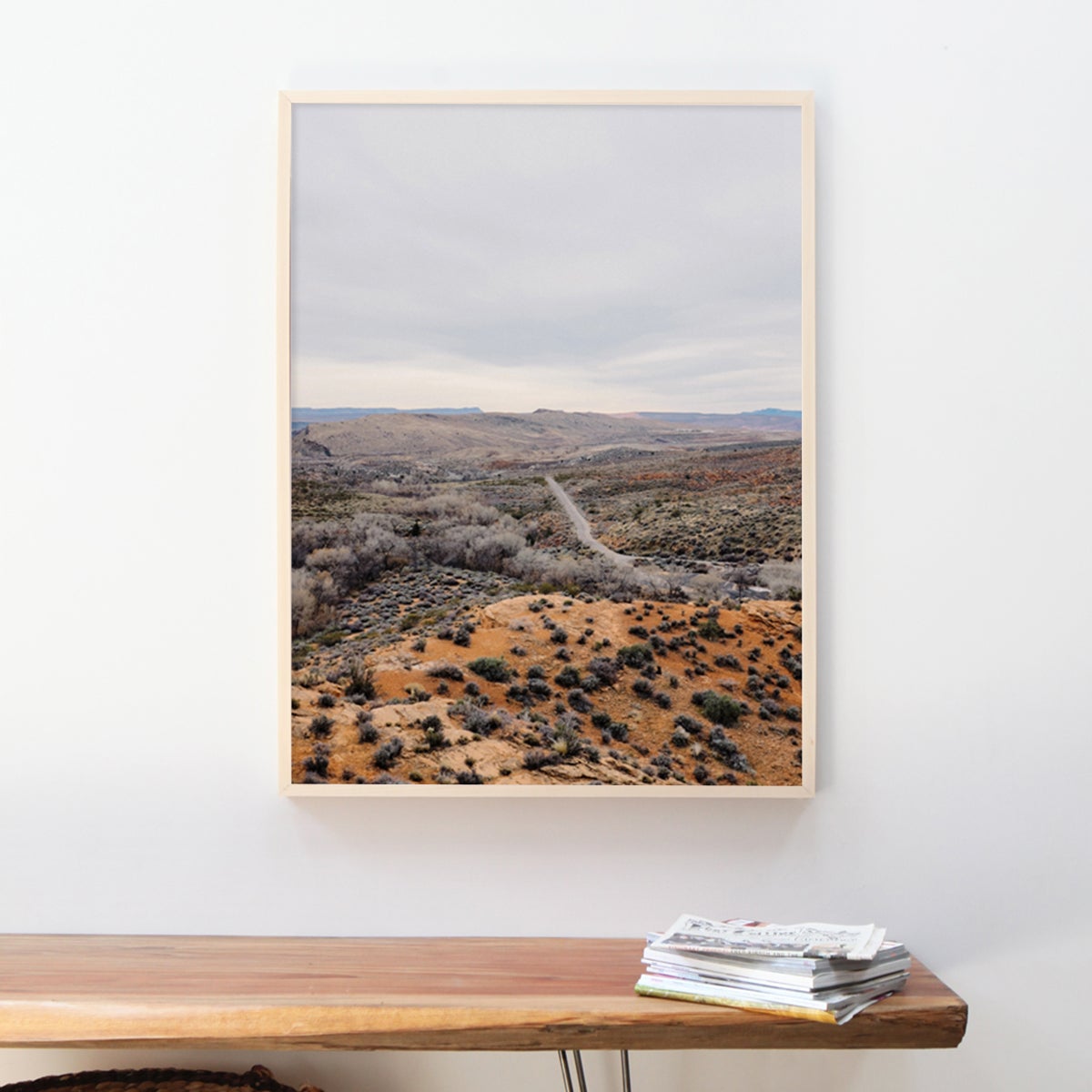 Last (and literally least!), you always have the option to omit the frame mat altogether. This is also known as going "full-bleed" with your image, meaning it extends all the way to the frame's edge. Full-bleed artwork is often recommended when it's substantially large in size or outstanding enough on its own. For instance, in large-scale landscape photos that are meant to show the immensity of the setting, a mat could actually diminish the desired effect.

Plus, if you're framing an oversized poster or image, adding a mat may simply make your display too big. Matting could detract from a piece that's already eye-catching — and that's never the point!
Types of Photos
When you have a visually striking landscape or travel photo, consider going full-bleed with it. Leaving off a mat is also preferred when pieces are printed with a white border intact — no need to double up on the empty space!
---
Mind your matting.
Now that you know the answer to "what is a matted picture frame?" and how each style works best, it's time to start putting it all together. Once you have your creation in hand, we'd love to see! Just tag us on Instagram using @artifactuprising and #TellOn. Or, submit your photo for a chance to be featured in an upcoming article.