---
01
Goodbye gallery wall?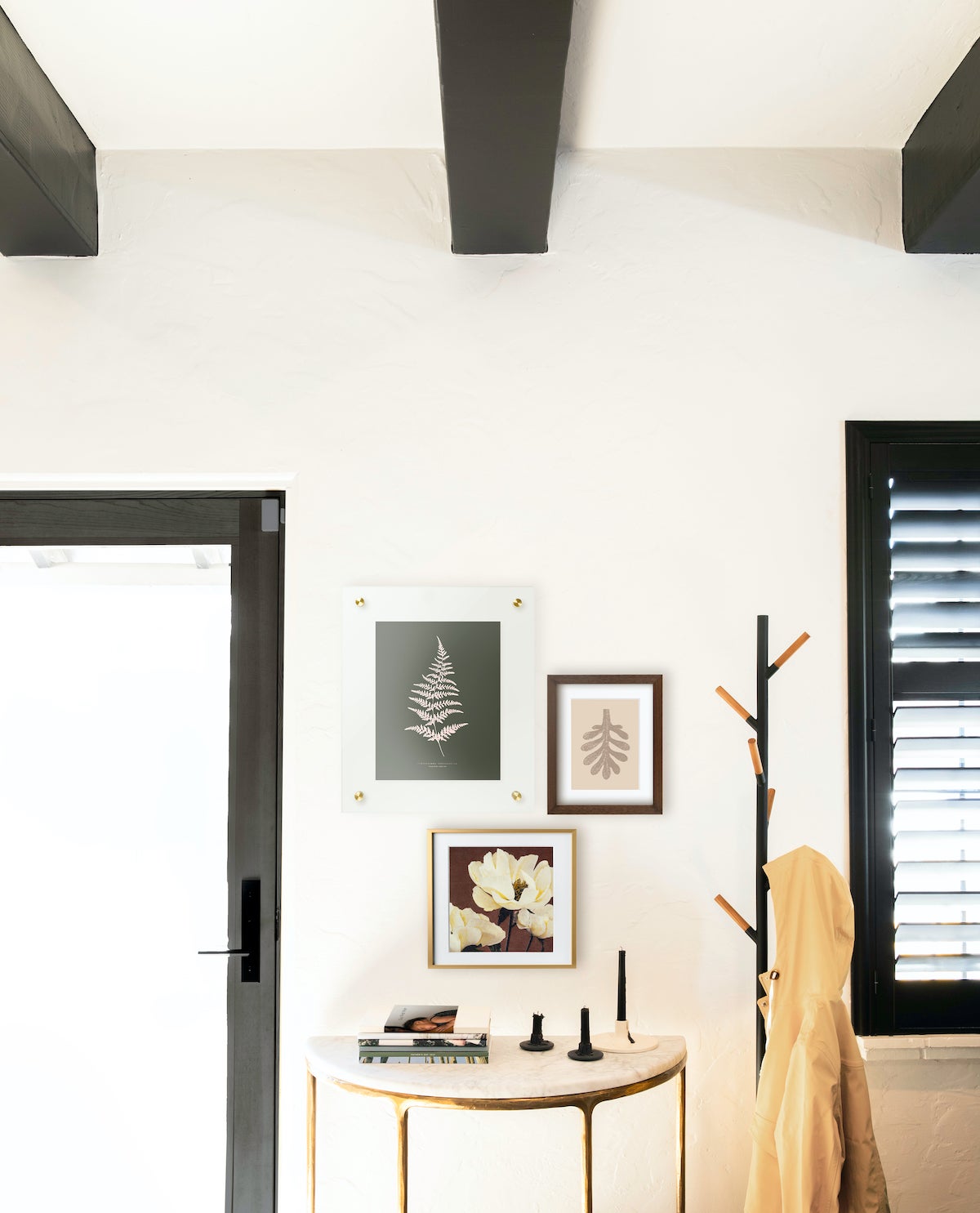 Well, not so fast — people aren't going to stop grouping frames on the wall anytime soon. But expect to see less busy, symmetrical gallery walls built on the grid. Instead, wall decor trends will shift toward more perfunctory placement, groupings, and spacing. Offset arrangements that maintain a sense of spatial balance will take precedence over the big, singular focal point that's been a mainstay in the gallery-wall-azoic era. Those forgotten nooks and corners, like door and window frames, are about to have their moment.
---
02
Cue the blue
(and other colors too).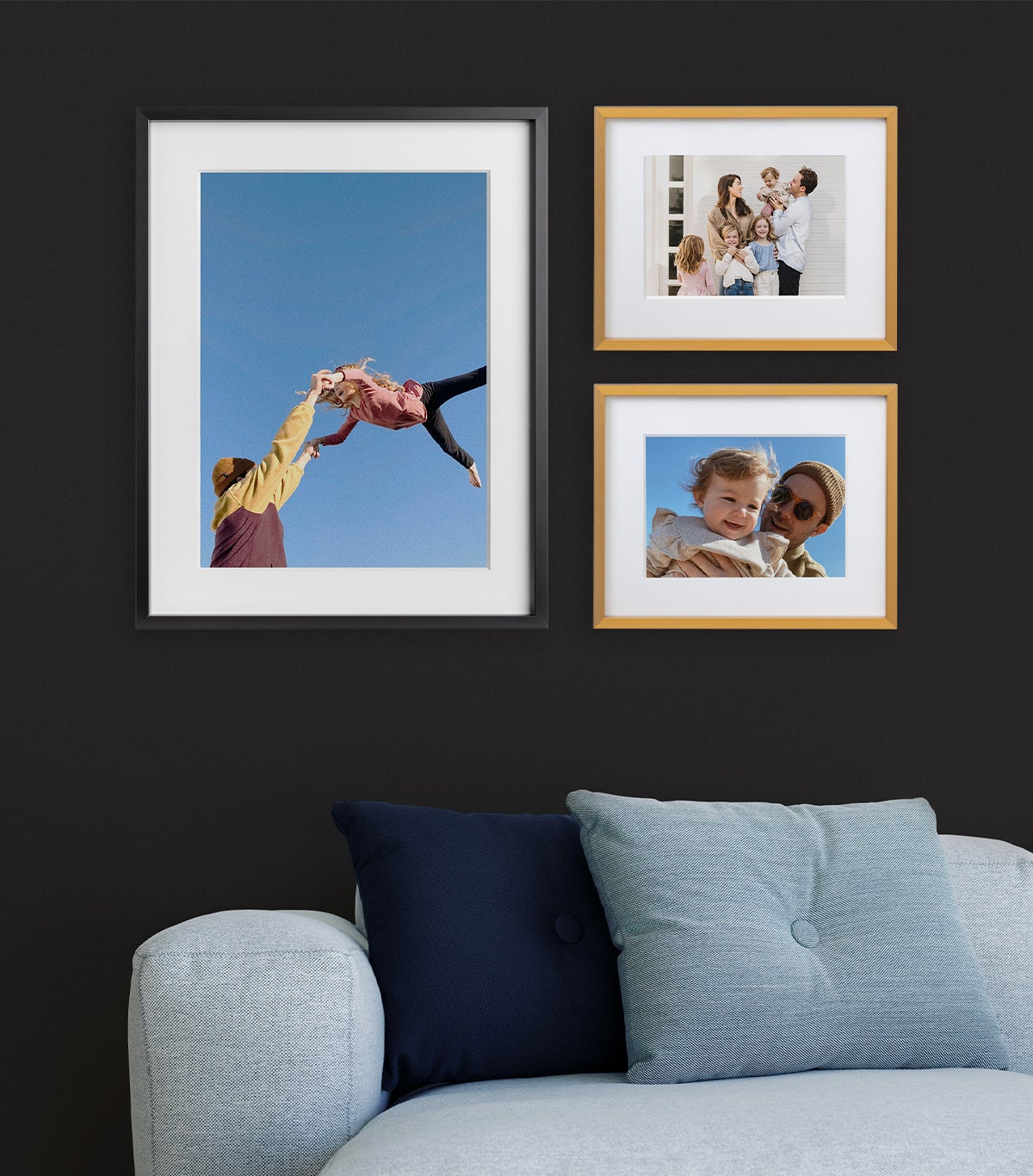 We all got a little terracotta fever last year — and it doesn't have to stop. Still, those desert-inspired palettes and gradient neutrals will give way to a bit of a color comeback in 2022. In particular, I'm expecting to see blues like royal blue and cobalt work their way into decorscapes, as more designers opt to cool it a bit with the warmer, understated palettes.
---
03
How much wood…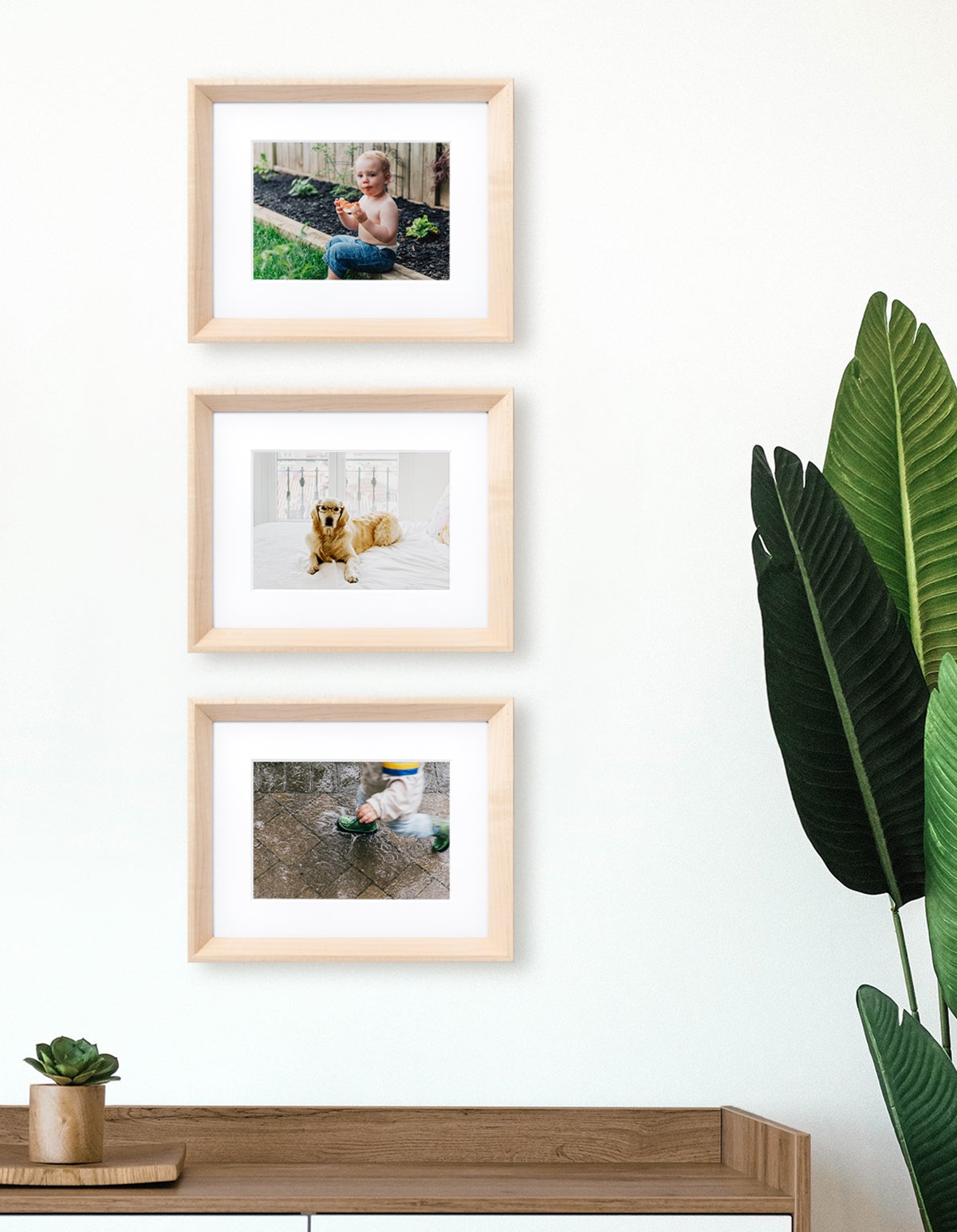 Mismatching woods might feel like a bit of a faux pas, but there's a place and time for mixing lighter woods into darker palettes — and it's 2022. Frames in a lighter finish like Maple complement walnut media consoles, rustic dining tables, and dark hardwood floors in a way that feels both modern and organic.
---
04
Back to the max.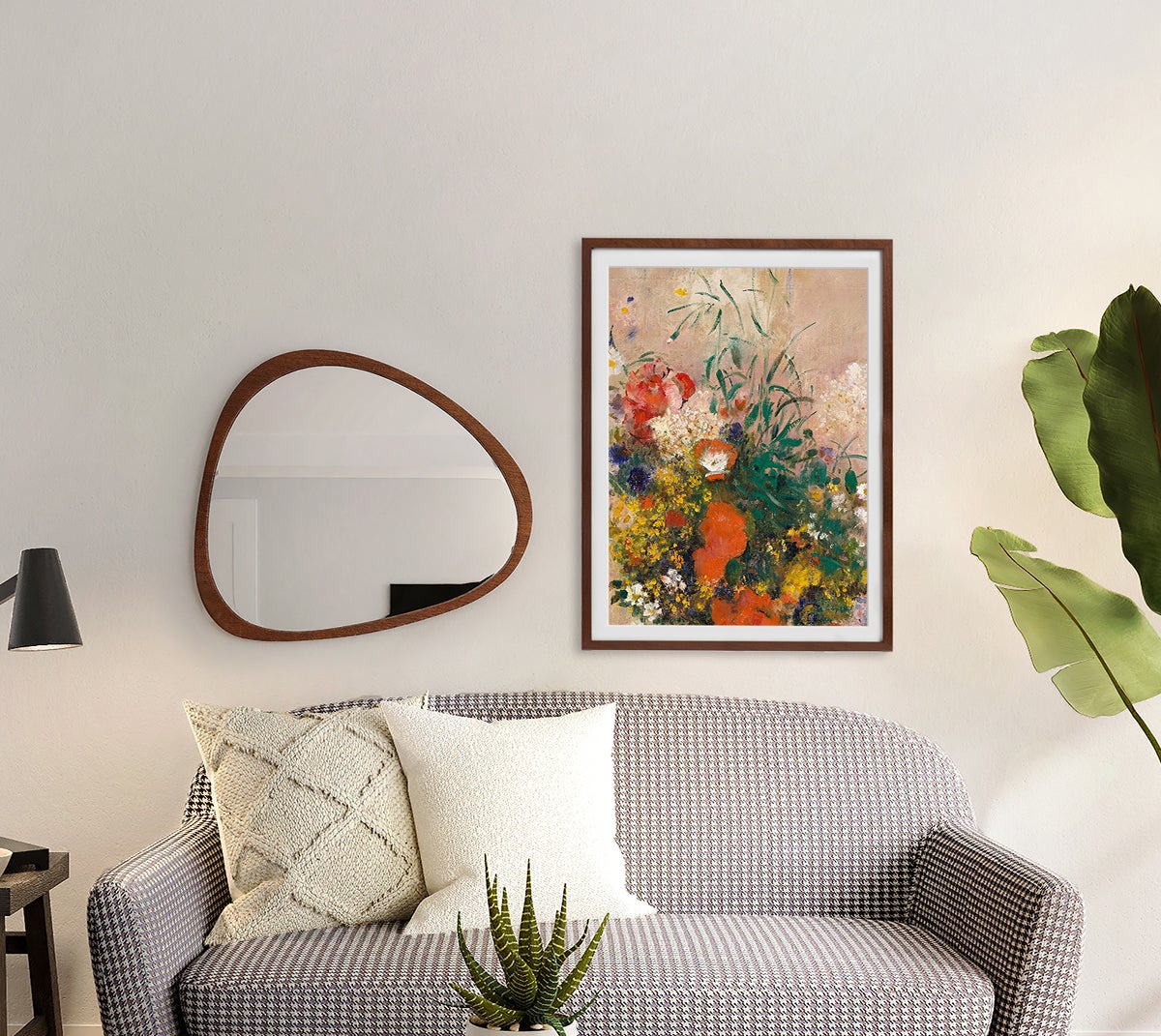 Minimalism dominated design in the 2010's with millennials making the trends. Now, as the focus slowly shifts to Gen Z, so begins the inevitable farewell of all-white farmhouse vibes, clean lines, and low-profile, mass-manufactured furnishings. Instead, we'll see a push for more color paired with organic textures and shapes. For trending wall art, that means less forms and Matisse prints, more art and photos with bold color and visual intrigue.
---
05
No frame? (No shame.)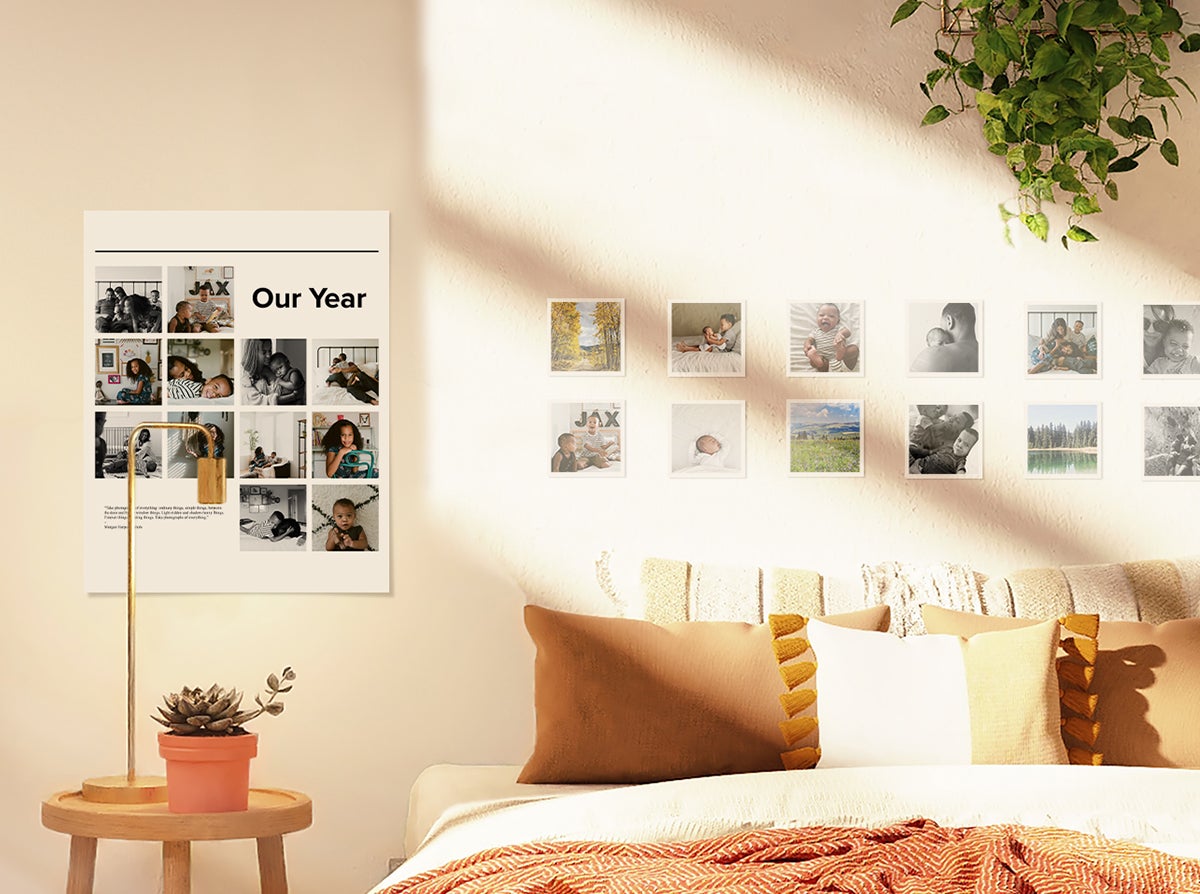 Despite the outlook for decor at large, wall art trends in 2022 won't exactly follow the shift away from minimalism. Yes, photos, prints, and art will gravitate toward more color and complexity. Display, on the other hand, will take a step back toward a simple, low-profile look. Instead of traditional frames, many will opt to display photos without them — whether by choosing subtle hangers or even letting prints stand on their own. I expect to see a lot of larger, thicker prints like our Signature Print on mantels or shelving by the end of the year.
---
06
Make room for matting.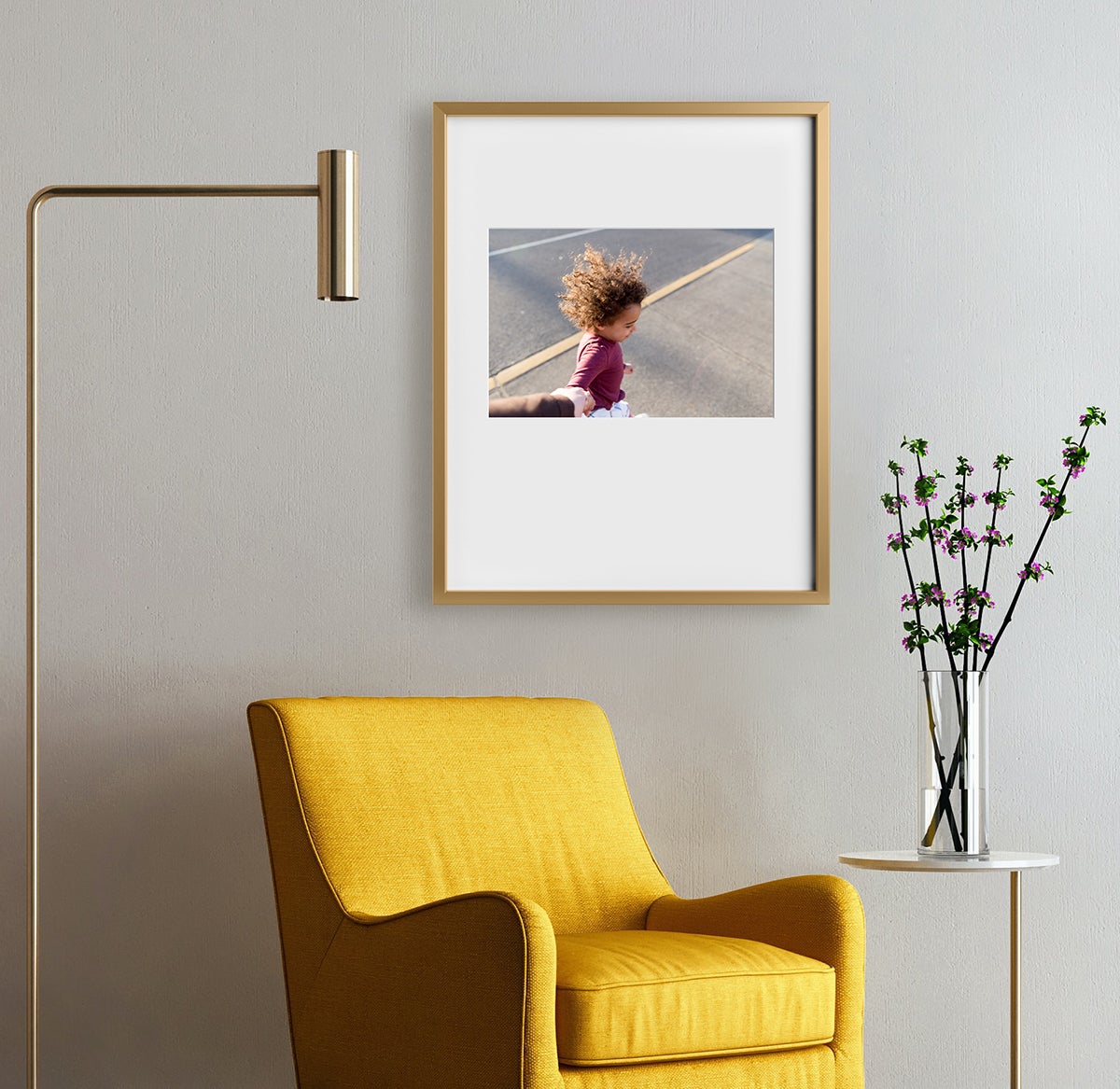 Larger, high-profile matting is starting to pop up everywhere. Why? In part, because of the way we take photos — or moreso, what we take them on. Even with higher megapixel lenses on newer phones, there's still a ceiling as to how large you can print in 300 dpi detail, commonly referred to as giclée quality. That's likely somewhere around 11 x 14". A larger mat makes it possible to put a big, beautiful frame on the wall, and create a refined statement piece using a smaller print.
---
07
Rethink triptychs.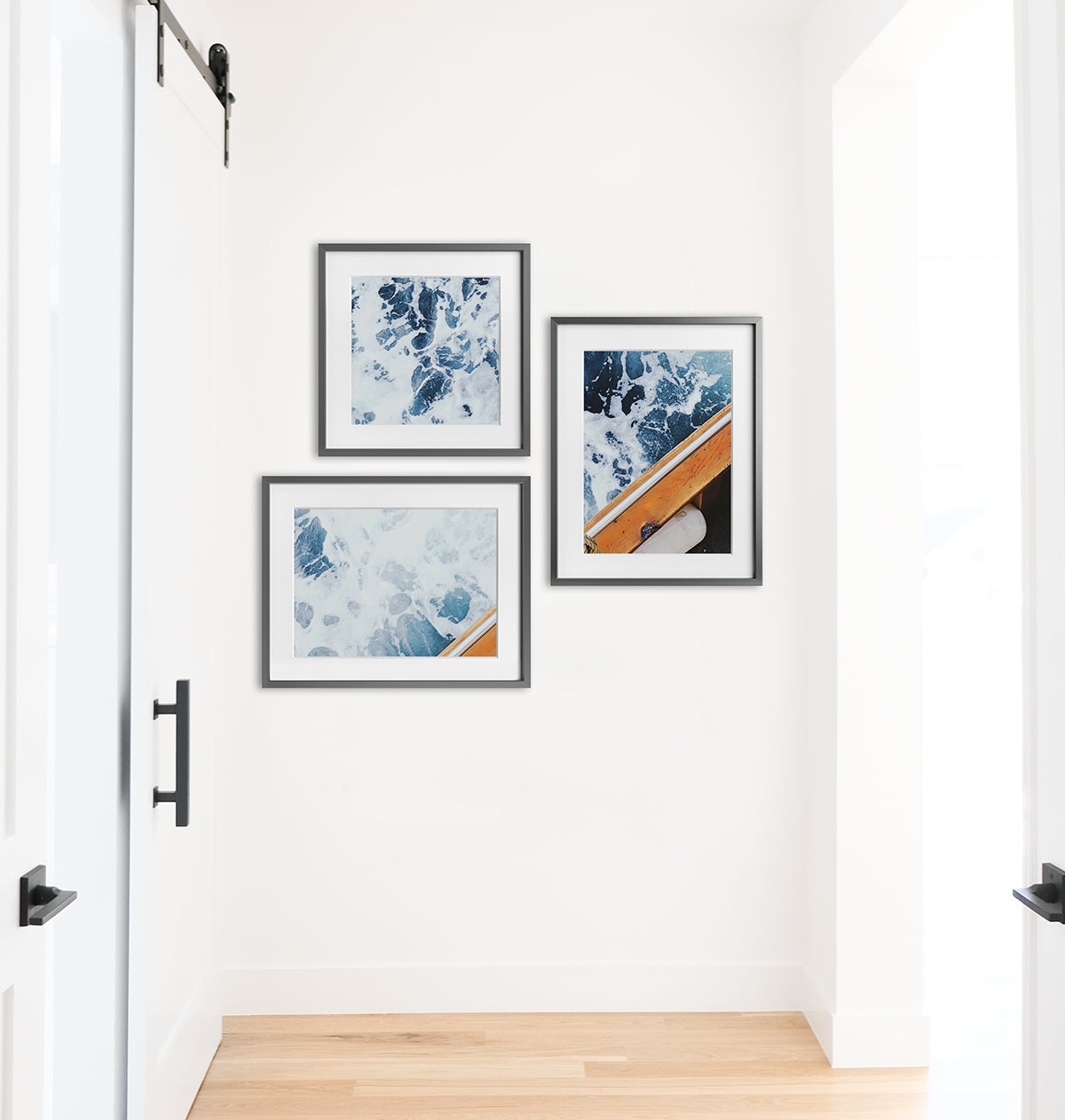 Of the design elements that will carry over into 2022, the triptych might top the list of take-two wall art trends. Expect some new-year-new-triptych energy with more layout variety and asymmetry than the classic side-by-side variation. In short, you can expect triptychs to stay in vogue, while evolving along the same lines as gallery walls, which we talked about earlier.
---
08
Keep a low profile.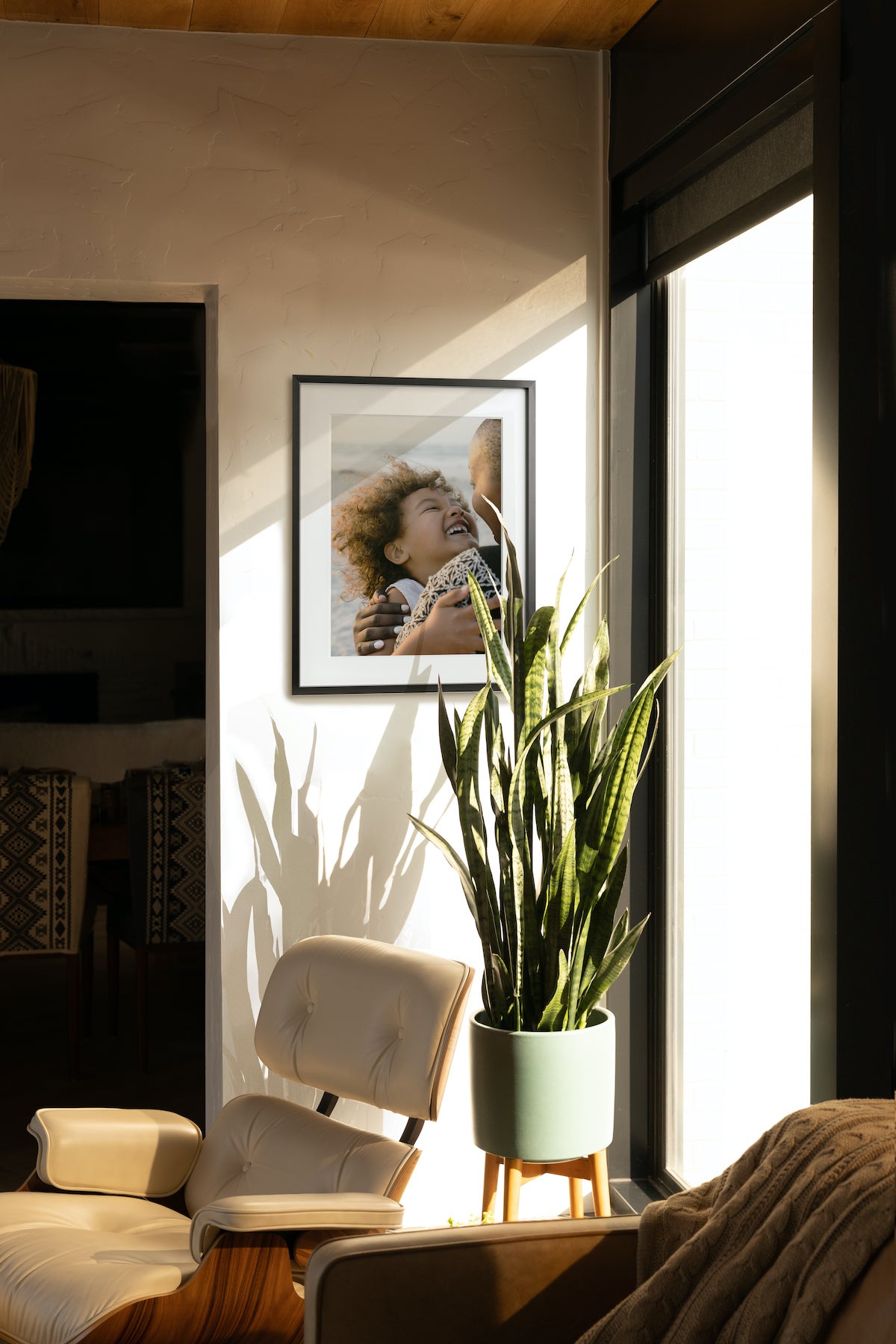 Minimalism might be on its way out, but when it comes to frames, don't expect to see big, baroque borders in 2022. We'll stick to lots of light woods and low-profile metal frames in black and gray, offsetting the more saturated wall art inside of them. Things are also going to get a bit more whimsical when it comes to mixing and matching frame styles and finishes, as uniformity joins symmetry in its gradual downtrend.
---
09
Authenticity, above all.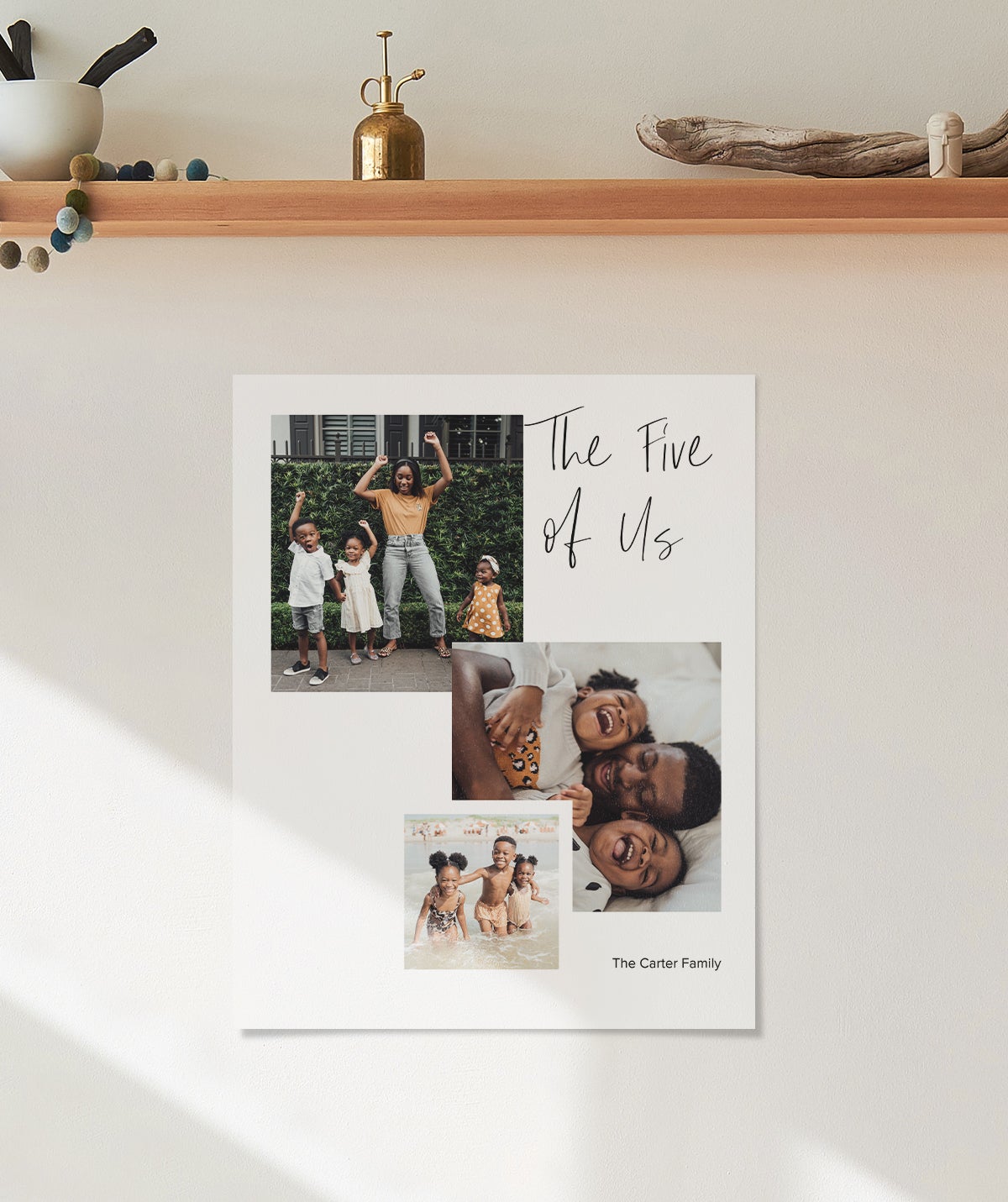 Let's be honest: the trend cycle has become shorter than ever over the past five years. A lot of it is driven by fast fashion — and it's almost impossible to stay current. In the first half of this decade, the societal exhaustion of "keeping up" will reach its breaking point. People will begin to deprioritize the dogmas of on-trend decor by prioritizing the only thing that's truly timeless: personal authenticity. Worrying about trends can be limiting and decor decision paralysis is very real. This year and always, keep the focus on what's true to you.
---
Set a few wall art trends
of your own…
And don't forget to share your creativity with us! Just tag us on Instagram using @artifactuprising and #TellOn. Or, submit your photo for a chance to be featured in an upcoming article.
About the Author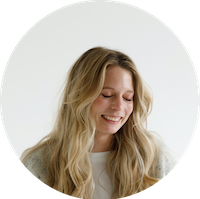 Aslee leads our Product Innovation team, loves the feel of pen on paper, and makes a selfie book (color series!) every year.