---
Idea 01
Deck the Walls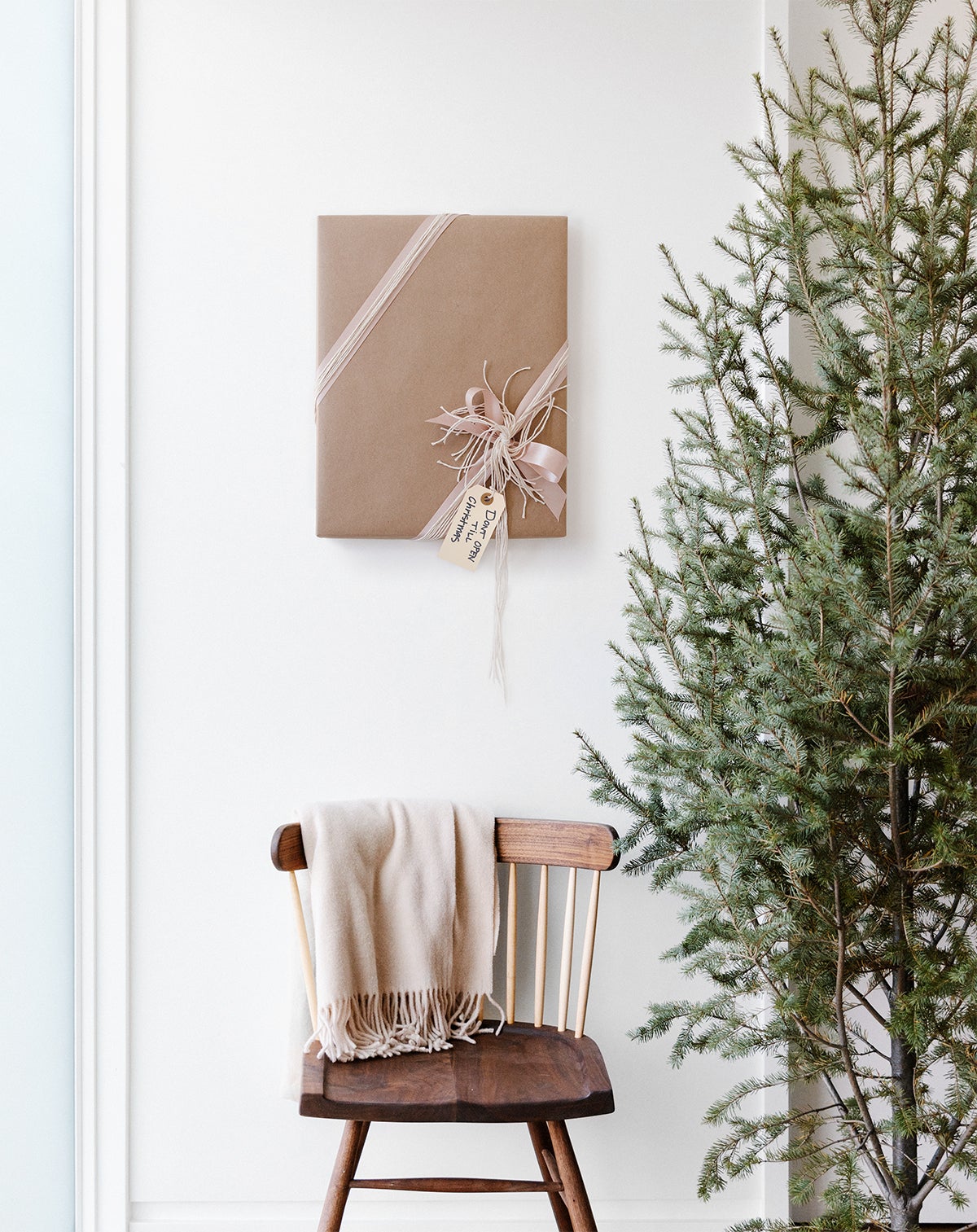 What you'll need: Wrapping supplies, photo frame, or thin box

That framed photo you're gifting could be your newest holiday decor addition. All you have to do is wrap the frame and hang it exactly where its permanent home will be. The best part is that you'll tease the gift without actually giving it all away, leaving them wondering which photo could be in the frame up until the big day.

Pro tip: Love the idea but not planning on gifting a frame? You can use also wrap a thin cardboard box to create a similar look for your space.
---
Idea 02
Bring the Bright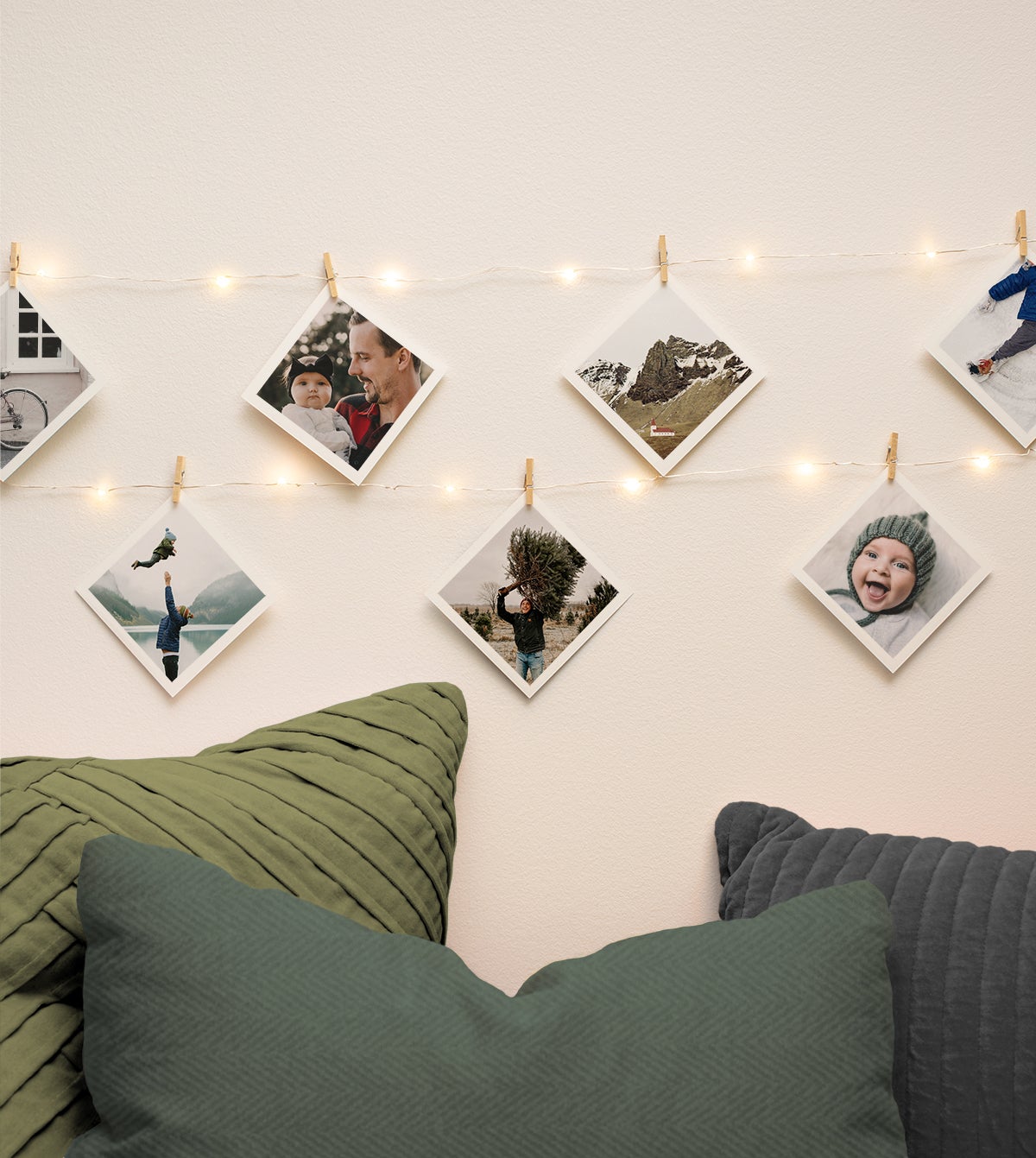 What you'll need: String lights, fasteners (clothes pins or tape), Everyday Prints

This holiday season, let there be light — and plenty of family photos — with a simple idea that sends just the right sentiment. (After all, you're going to put those string lights up anyway!) Choose your favorite prints from holidays past and hang them off your lights where everyone can see. It's the perfect idea for the tree, mantel, or just about any indoor surface.
---
Idea 03
Make Your Mantel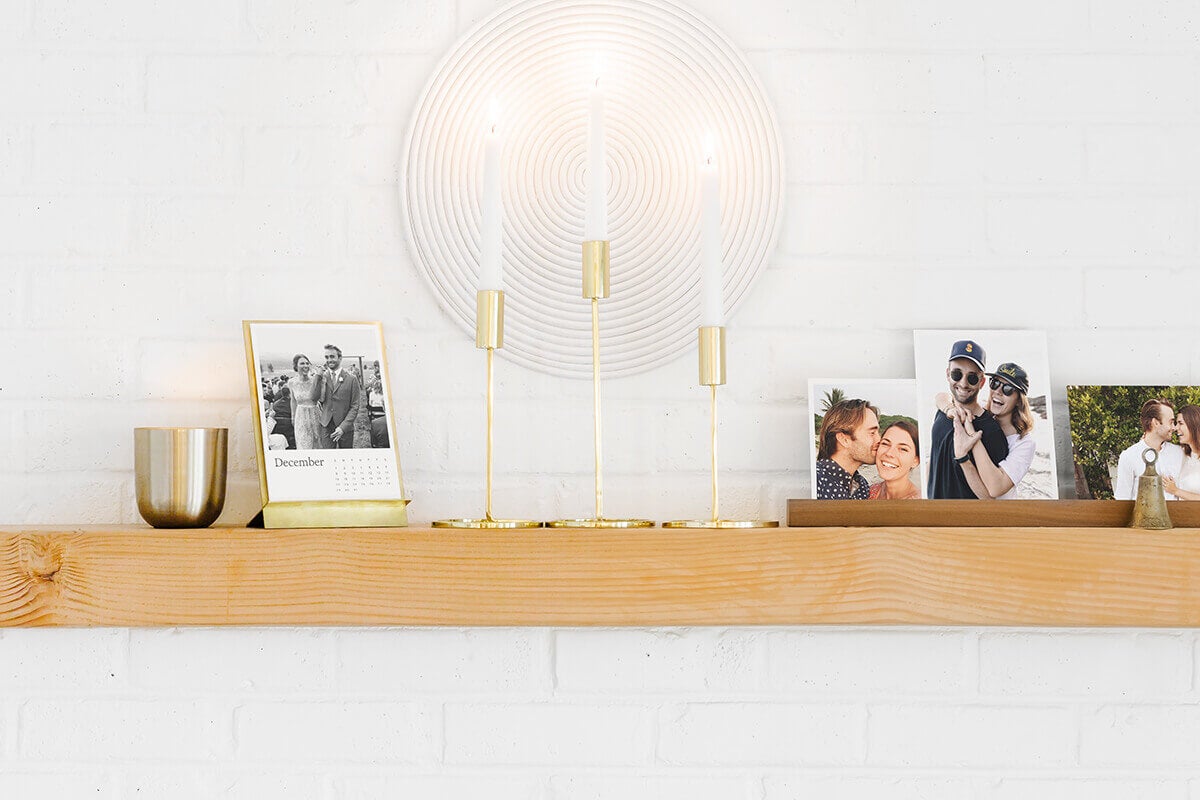 What you'll need: Framed photos, holiday candles, Brassel Easel With Prints, pine, lights (the possibilities are endless)

Whether you have a fireplace mantel waiting for its holiday transformation, or a shelf you can take over for the season, it's your chance to tap into your creativity and put a personal touch on your decor. Just remember: Mantel decorating ideas are in no short supply, and there's no right way to approach your display. Take the time to experiment, tell a story, and most importantly, make it feel unique to you.

Pro tip: While holiday mantels have a tendency to lean in the direction of excess, there's no need to pull out every holiday prop you own. Achieve balance by displaying fewer pieces, putting the focus on those that carry meaning.
---
Idea 04
Bring Them to the Table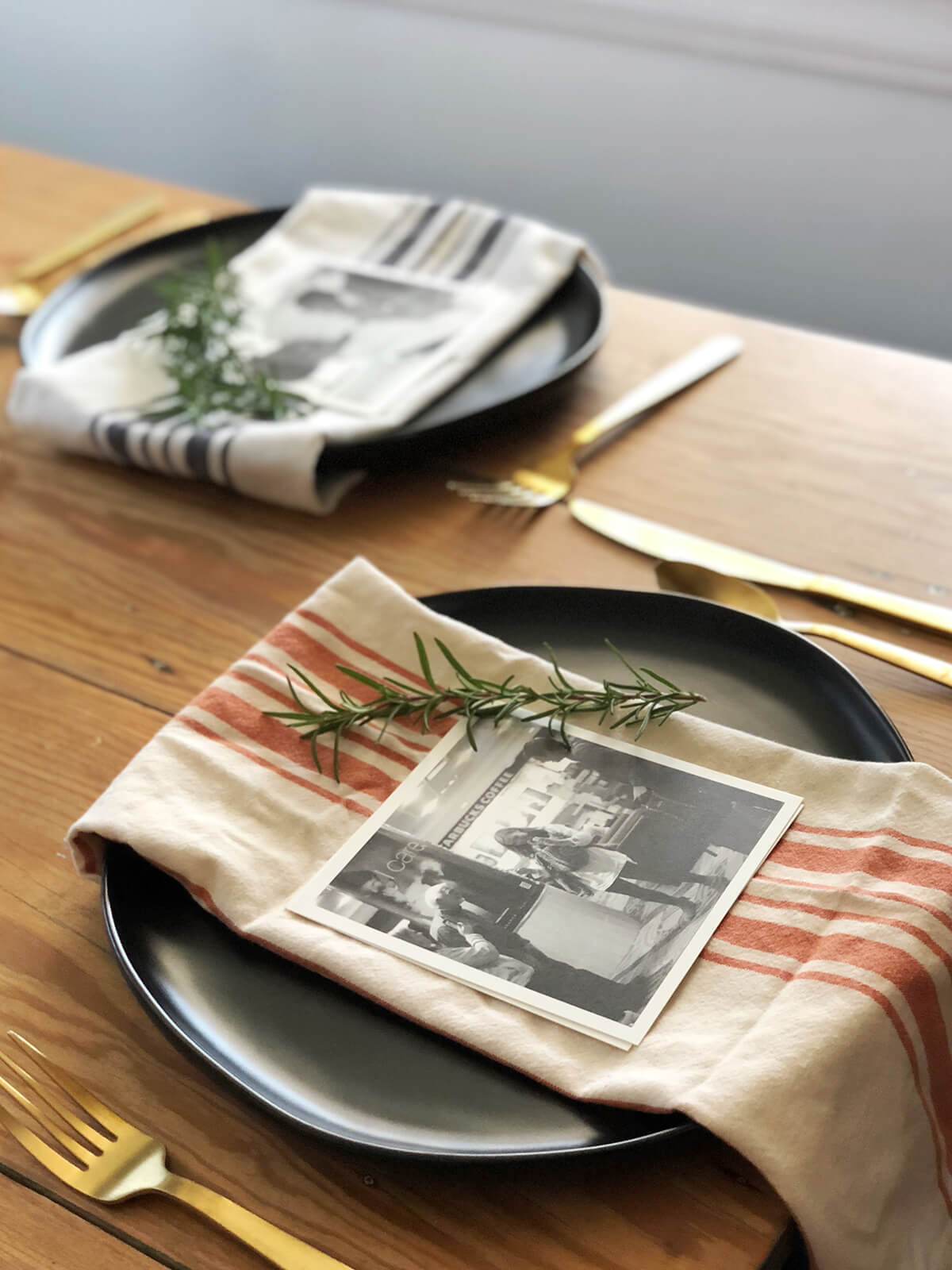 What you'll need: Everyday Prints

It's not just the company and cuisine that bring meaning to holiday meals. We also go above and beyond this time of year to make the table itself festive and memorable. And while using prints in table place settings may be the simplest of the holiday decorating ideas on our list, it's a crowd-pleaser that's sure to give dinners that little something extra.

Pro tip: Give it a bit of extra cheer by thoughtfully spreading group photos out on the dining table. (Then get ready to relive every moment.)
---
Idea 05
Rethink Your Wreath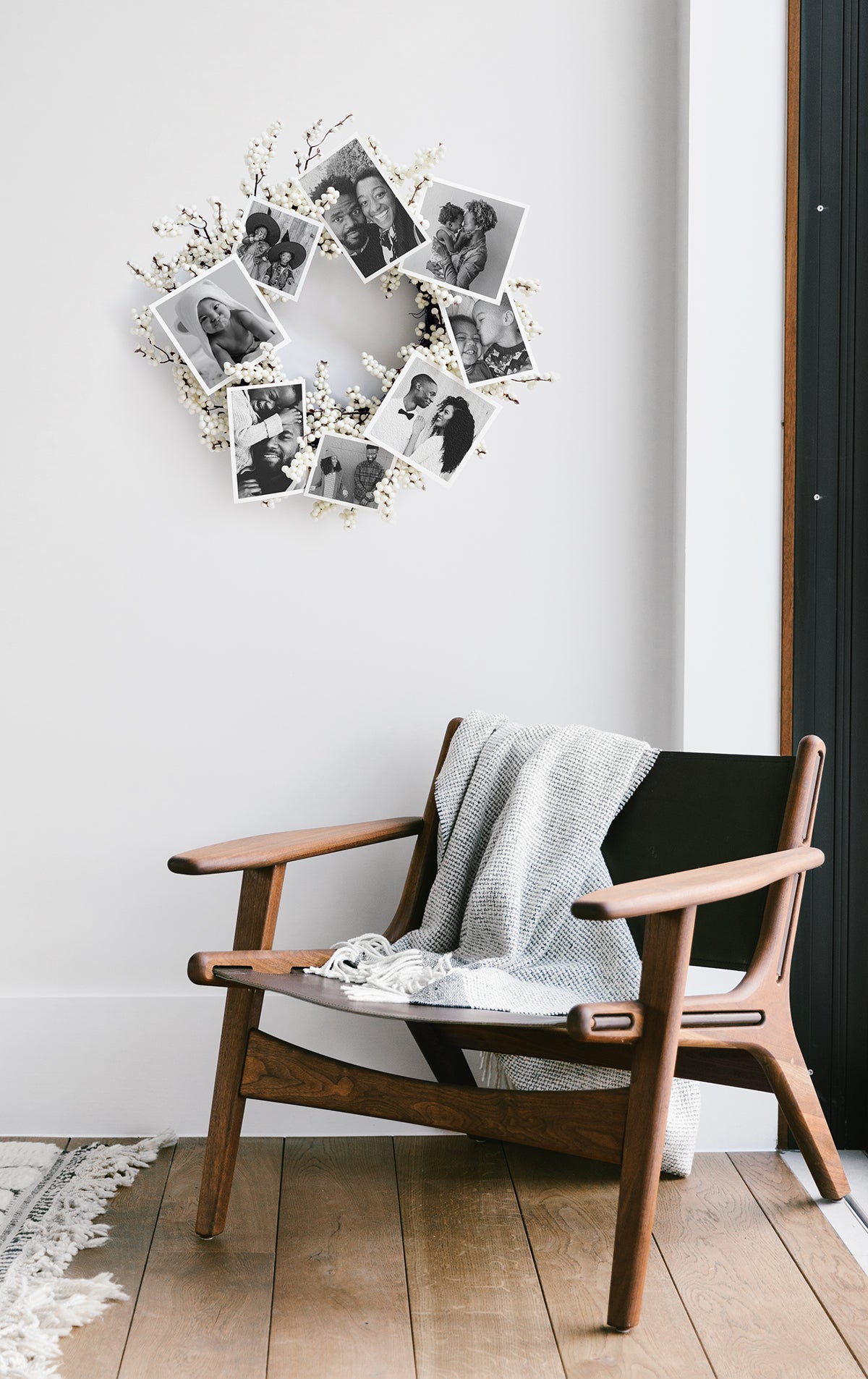 What you'll need: Photo prints

A few well-placed prints are all it takes to give the classic wreath a welcome refresh. Plus, making the wreath may become another holiday tradition that the family can enjoy together each year. Who knows? A few photos from this year's wreath-making party could make their way into next year's wreath. (Just make sure the little ones don't have direct access to the glue gun.)
---
Idea 06
Count Down in Photo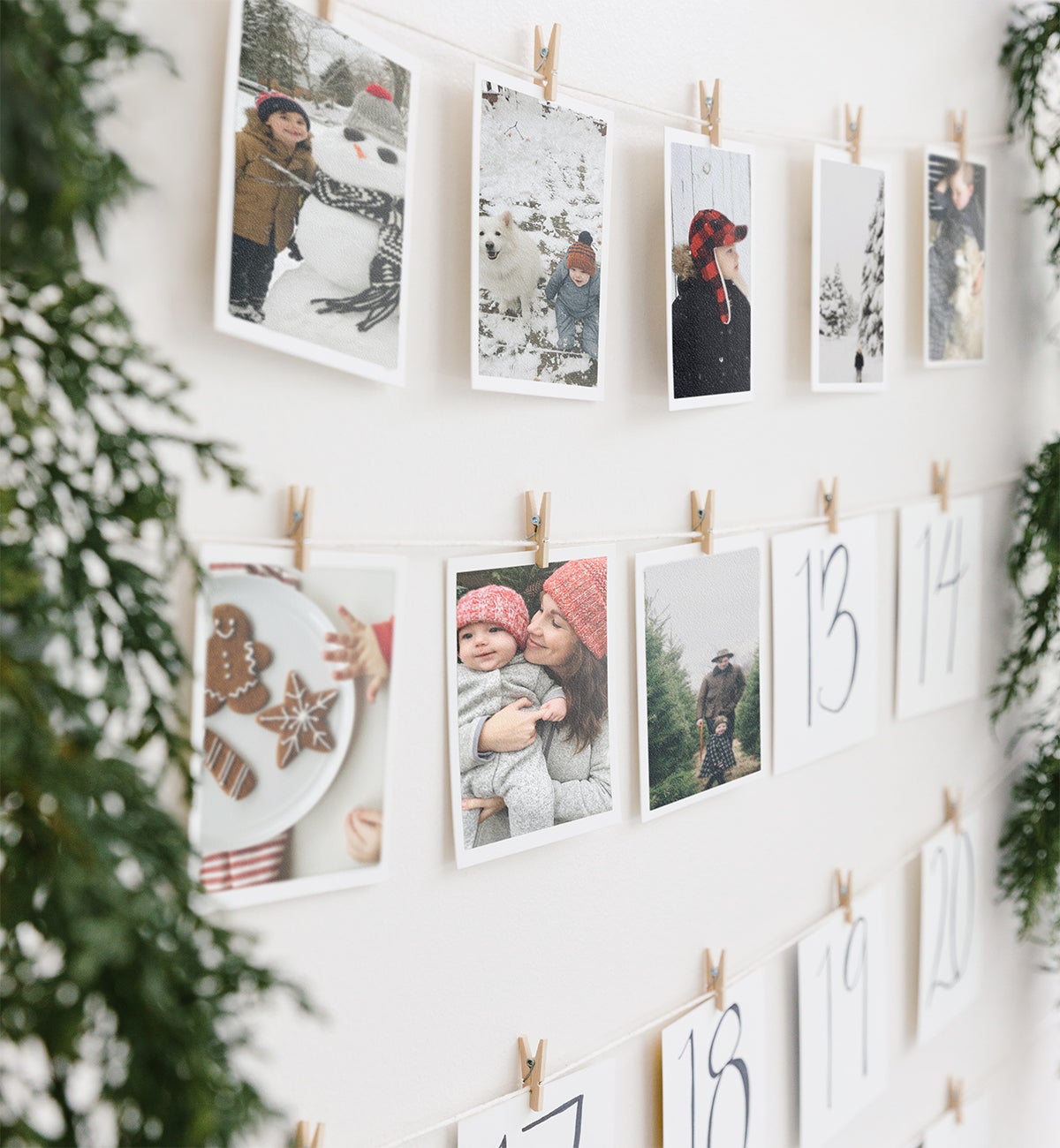 What you'll need: Thick string or yarn, clothespins, Everyday Prints, permanent marker

Count down to the big day while reliving memorable moments from holidays past. An advent calendar makes it all possible while adding a fun interactive element to the season — especially for those with young children. Whether you choose to do the whole month, a classic twelve days theme, or even the days of Hanukkah is all up to you. No matter the calendar, make time to enjoy the moment by flipping each print over as a family.

Pro tip: No need to put holes in your prints or the wall — hang them off a line using clothespins. You could even hang your advent calendar off of string lights, combining two of the holiday decorating ideas in this post.
---
Idea 07
Add a Natural Element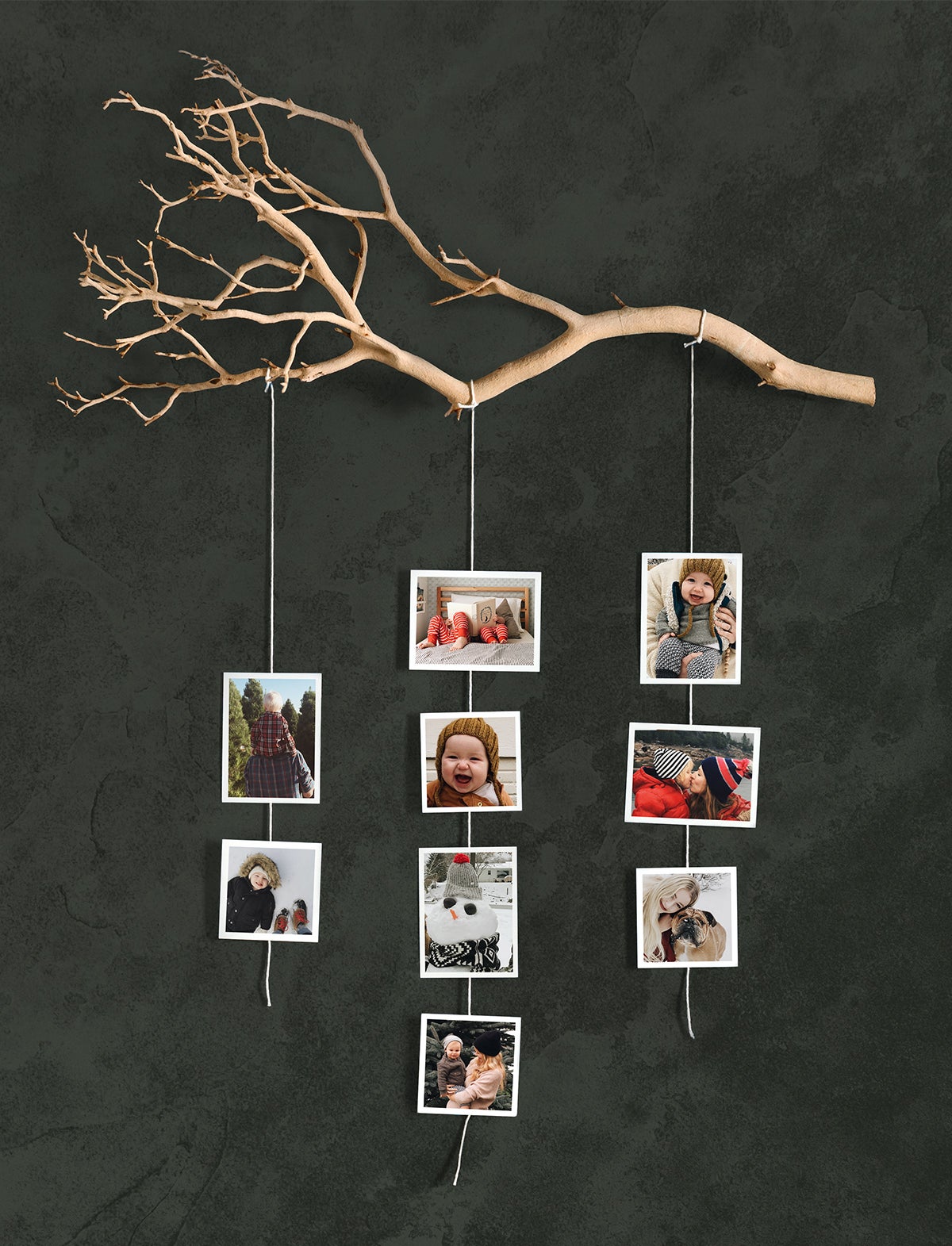 What you'll need: Branch, yarn or hemp rope, tape, anchor hook

Pay homage to the changing landscape of the season by adding a natural element to your decor. A bit of string is all that's needed to turn your average branch into a out-of-the-box way to display photos without frames. A fallen Aspen branch is ideal, but just about any varietal will do. To stay in the seasonal motif, you can opt to hang your prints off pine too.

Pro tip: We chose to use tape to preserve our prints, but you can also use a hole puncher to string through them... your call!
---
---