Photos? Check. Everyday Prints? Check. Now for displaying them in your home. We tested dozens of print display ideas – narrowing down our 7 favorites to share with you here. Ready, set...
---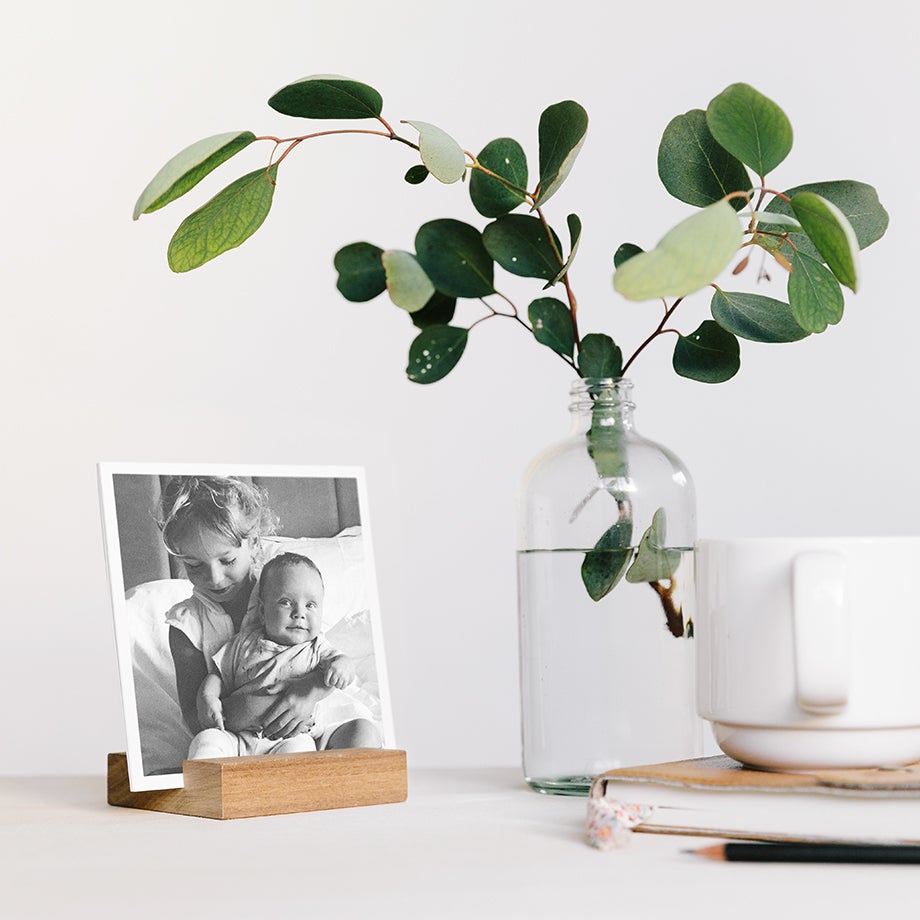 Prints, meet your best match. Display your photos with our go-to print accessory, the Walnut Print Block. This print stand is handcrafted from reclaimed black walnut, creating a unique desk accessory to display your photos.
---
Looking to switch up a shelf or countertop display? One of our favorite ways to display photos without frames is also one of the simplest! Metal paper clips are the perfect stand for your prints — just clip the bottom of the print and align the flat edge of the clip along your surface.
---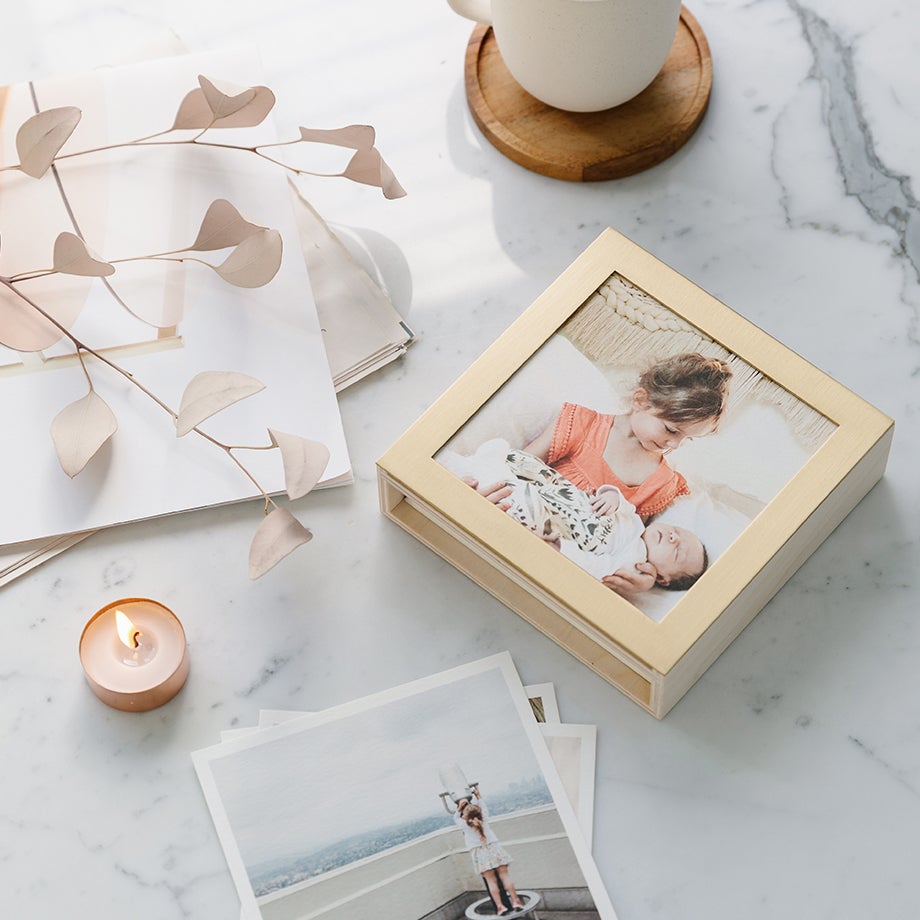 Say farewell to the shoe box, and hello to the Brass & Wood Display Box. Holding up to 50 of our 5 x 5" Square Prints, this box crafted from brass and real hardwood allows you to simultaneously display and store your photos that matter most.
---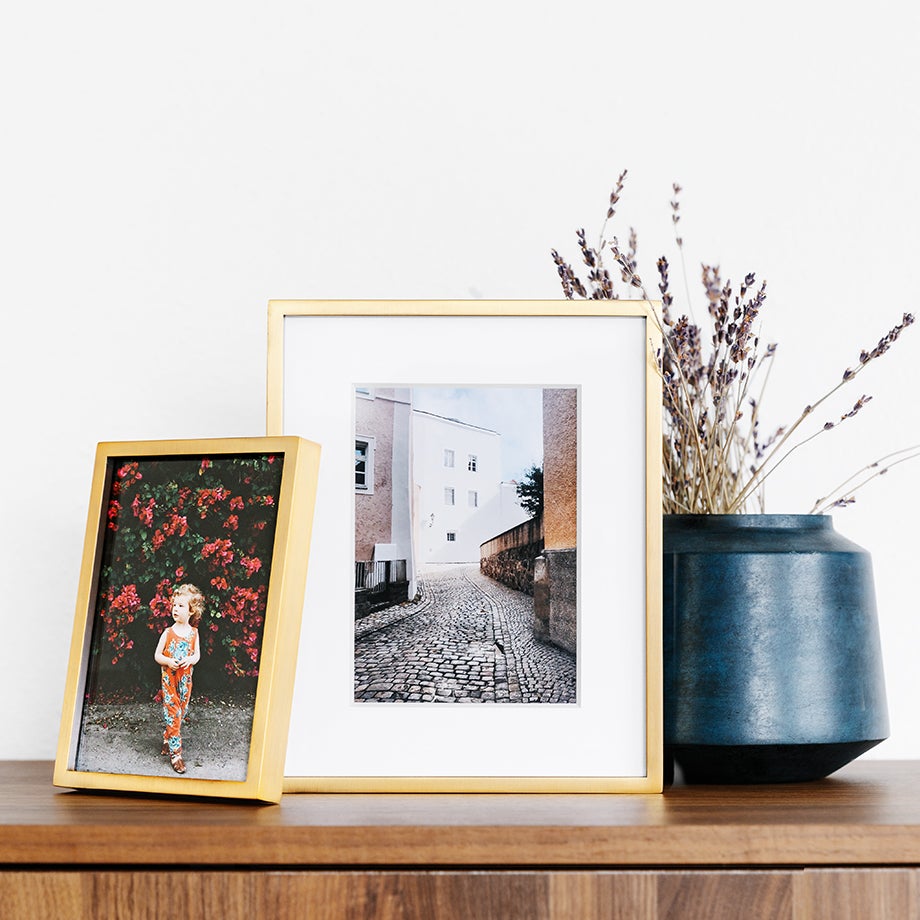 Framing your photos has never looked better than with our Tabletop Frames. Designed with flexi-point backing, this frame allows for easy rotation of your Everyday Prints.
---
Patterned or colored art tape is a no-fuss way to add an element of design to your print display. We love a mix of copper, striped, and silver Washi Tape, pictured here.
---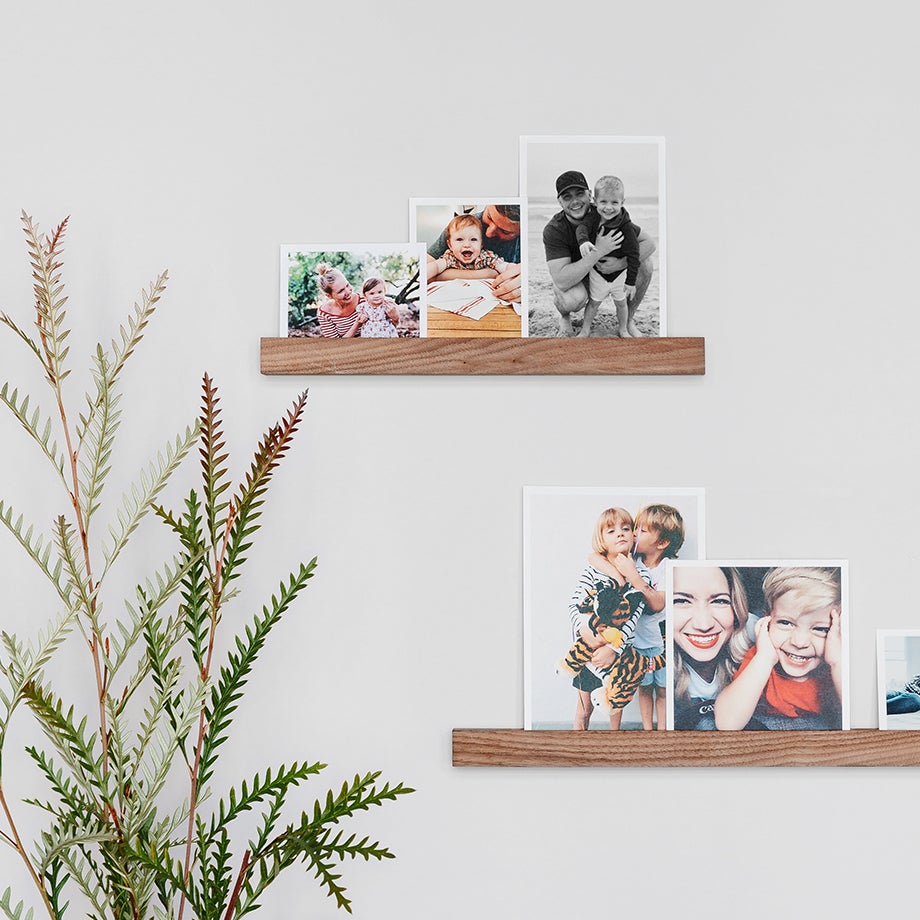 Let us introduce our new handcrafted Wooden Photo Ledge. This timeless display, comprised of real walnut wood, works nicely on a mantle or as a shelf display. Best part? The ledge allows you to layer your Everyday Prints with the option to easily rotate between your favorites.
---
Bare walls, be gone. Tape up a 5-by-5 photo grid that tells your best stories (plus, your walls will thank you for leaving them unmarked).
---