When did you first get involved with design and illustration?
I've always had this desire to create, but my very first experience with design was in a high school digital arts class where we used Corel Painter, a digital art application that simulates traditional media like drawing and painting. From that point on, I knew I wanted to do design, so in college I went on to study Graphic Design. Illustration has been a more recent exploration for me, but my art background has definitely helped shape my illustration work.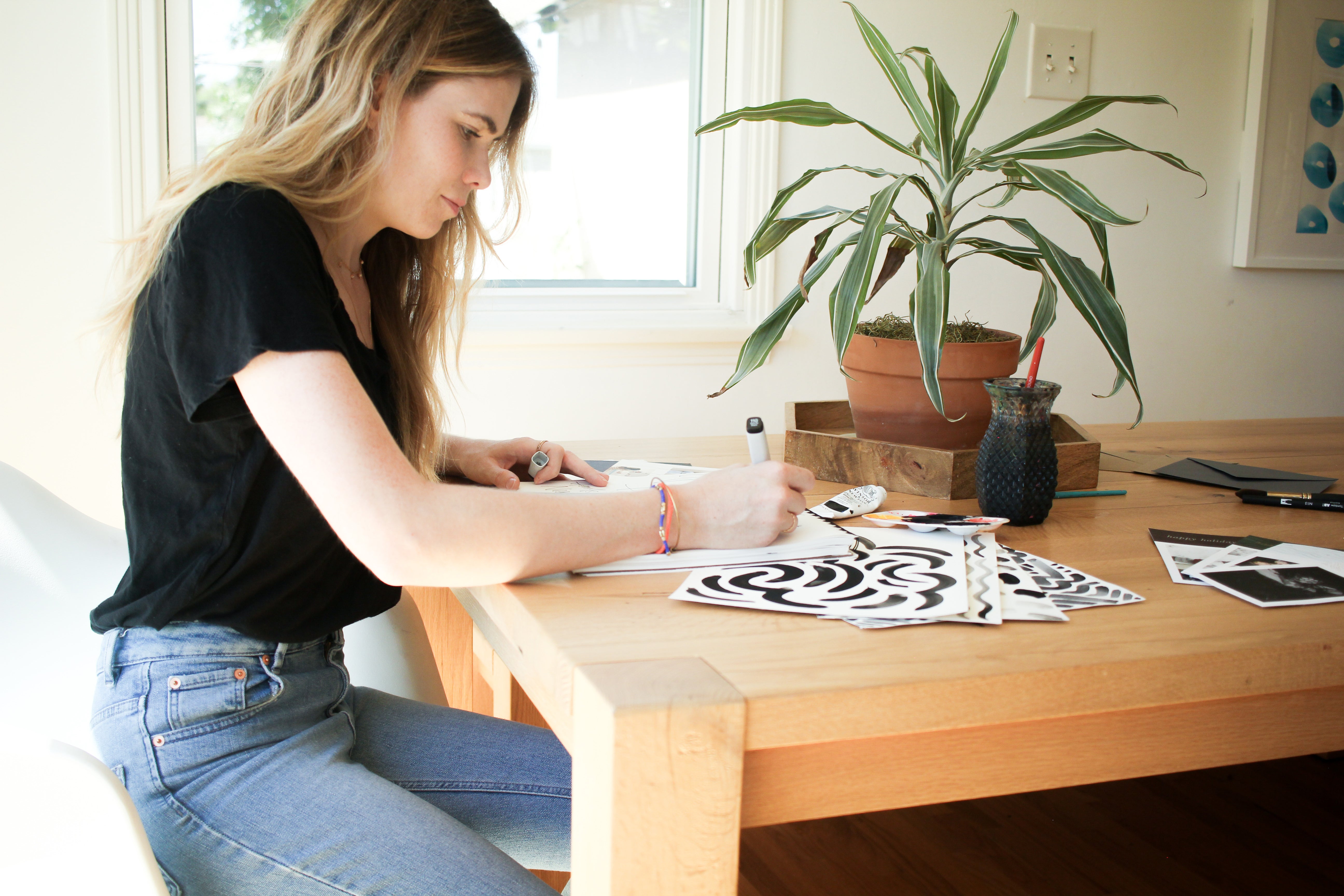 When did your approach evolve into the work you're known for today?
Over the years as a freelance graphic designer, I've always tried to make time for personal creative projects or just dedicating time to creative exploration. I think this is how you organically develop your own personal style and taste. Whether this was work created for my blog, for fun, or actual client work, it was all fulfilling my desire to create. This ultimately led to a lot of the work I do today and the work my clients usually come to me for.
Can you share about the watercolor process you used to create the Artifact Uprising collaboration cards?
For the Artifact Uprising Collaboration Cards, I began by creating watercolor patterns that felt authentic and playful. I know the holidays have well-known motifs, but like a lot of the work I do, I wanted to create patterns and designs that were organic and inspired more by the simple beauty of creating, rather than by typical holiday motifs like like Santa or holly. From there, I created the lettering and layouts for each card based on the pattern designs.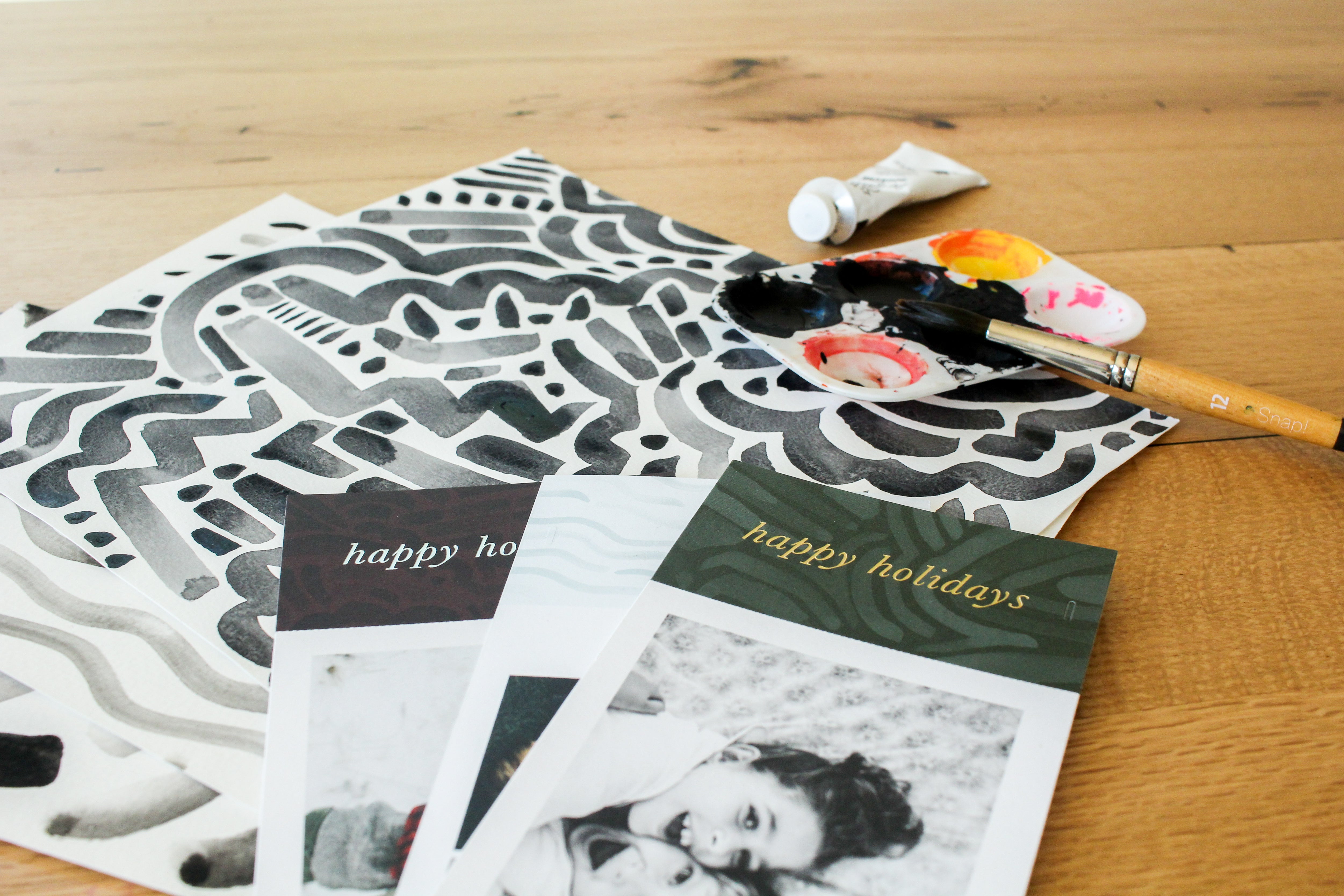 What aspect of your work is the most fulfilling?
Just creating. Like I said, I have a deep, innate desire to create. As a freelance designer, a lot of the work can be administrative, but when I get to the creative process, that's obviously my favorite part of the day.
What are you most excited about when it comes to the collaboration and the cards you designed?
The most exciting part about the collaboration for me is to think about each person who chose one of my designs to represent themselves or their families during the holidays. It can be such a sacred time for a lot of people, and I'm blown away at how many people told me they received one of my cards in the mail from a friend. Physical items like holiday cards feel really special to me, especially nowadays when everything is so digital. Real physical items like books, photographs, and cards have such special places in our homes and draw so much of our attention. We often keep the cards and photos we receive during the holidays up for months on display. It's a real gift to send or receive them in the mail.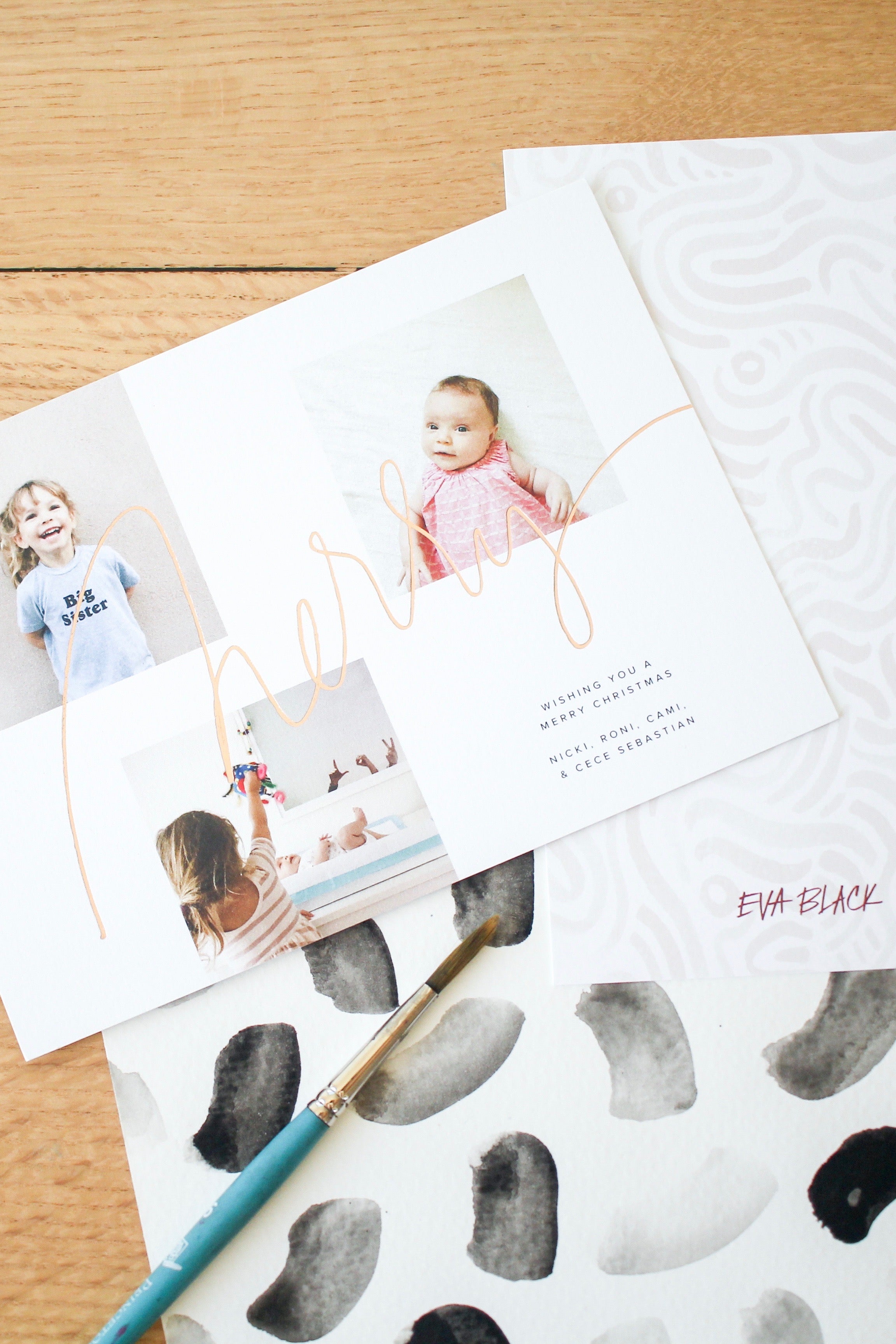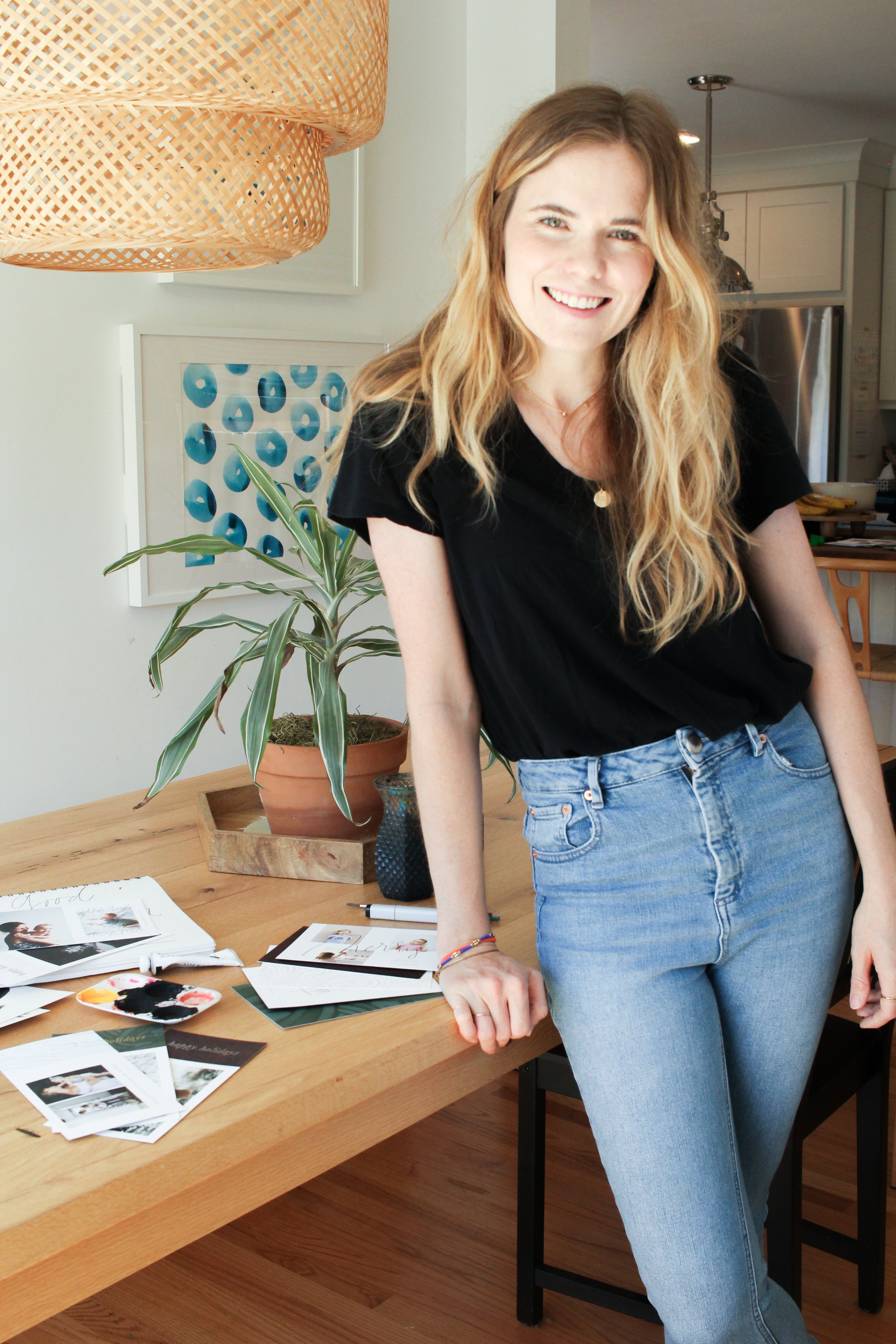 What about the holiday season gets you most excited? Do you have any holiday traditions you'll be keeping up this year?
Obviously the holidays can mean a lot of different things to people. For us, it's a sacred time and one that we try our best to approach with love and thankfulness to family and friends. I know that for others, the holidays can be something different or maybe something even challenging, so it's certainly a time to consider who in our lives could use more unconditional love and support. As far as traditions go, our main one generally consists of rotating travel between California and the Midwest. Between those two vastly different climates, we focus on spending time together enjoying what we like most about each of those places – which usually includes lots of beach or lots of snow!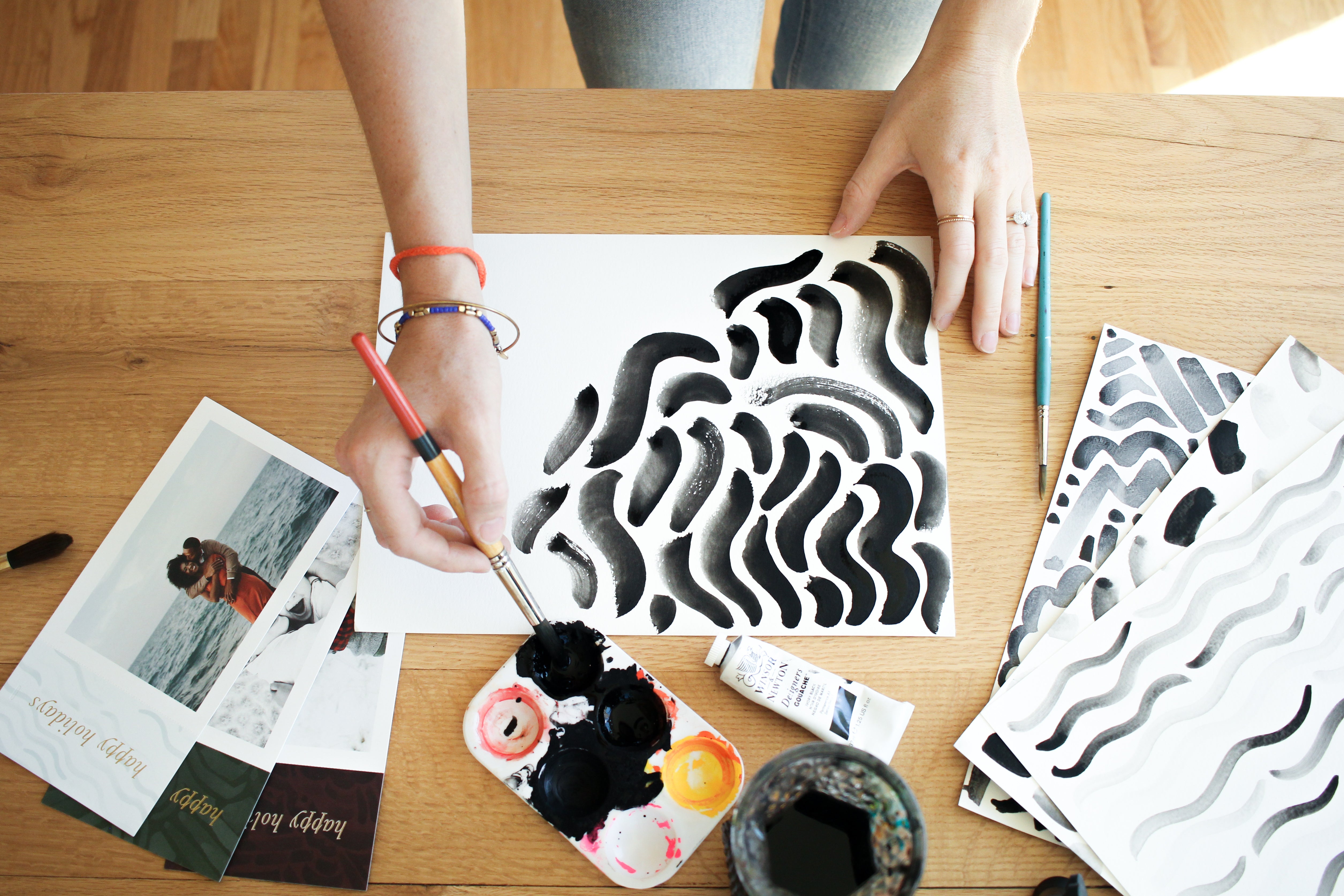 Are you a pen-to-paper type of person? Do you typically send holiday cards yourself?
In theory, I am! I love any type of physical work. Although a lot of my work is digital, I still have a love for the tactile experience of holding a card or artwork. At this point in my life it's a little more on hold while I juggle my business and being a mom, but the love is still there and will always be there.
"For me, sending holiday cards is a treat; it's the perfect little thing to pop in the mail and tell everyone you love that you're thinking of them."
You have a growing family! Has anything changed when it comes to sending personal greetings now that you have a family of four?
Before we had kids, I spent one Christmas hand making each holiday card we sent out. It was an extensive process! But now that we have two young children, it's more about ease. If we're being honest, everything in life is more about ease now, ha! Thankfully, Artifact Uprising has simplified that process for everyone, including me!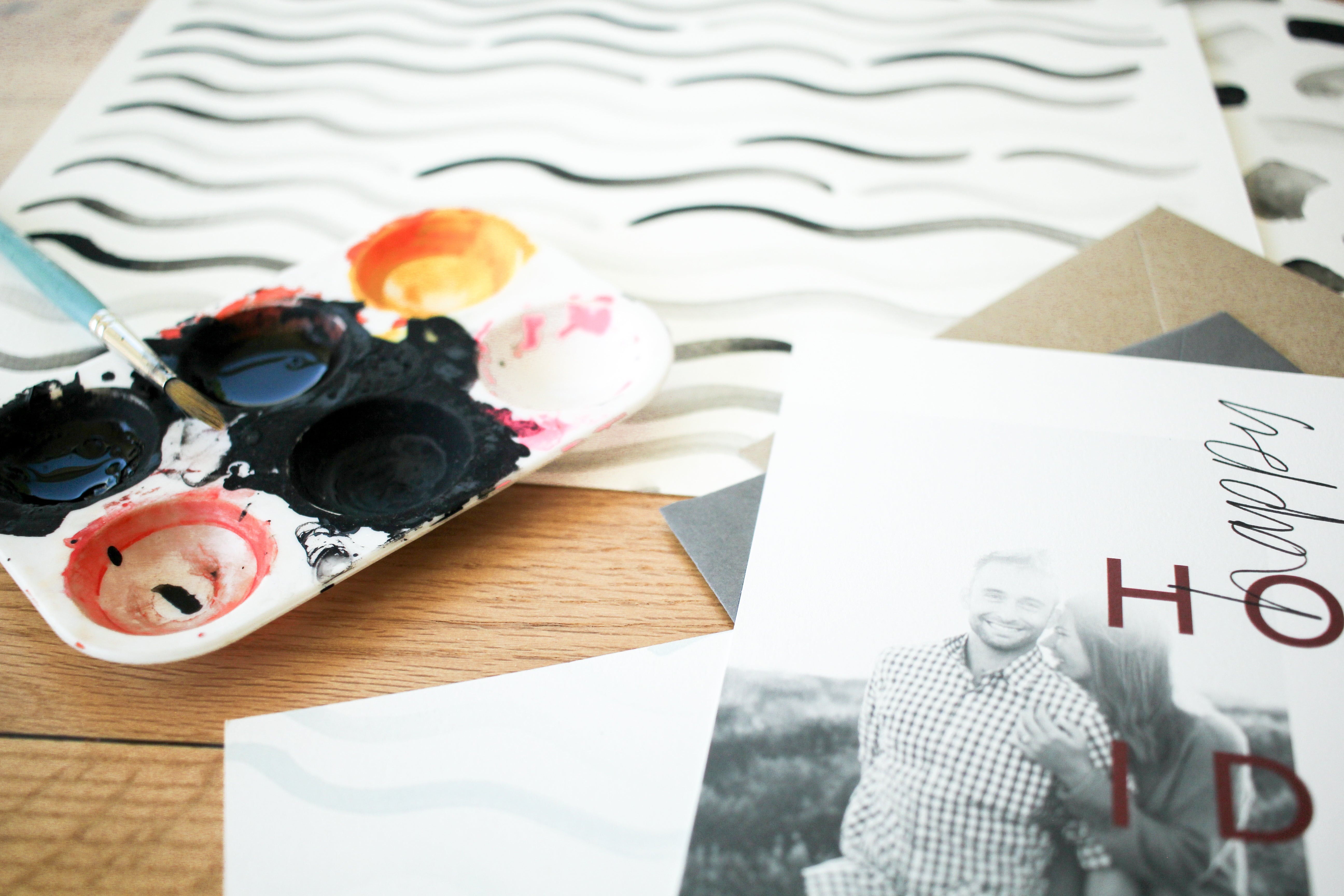 Do you have any advice for choosing the perfect holiday card to suit your style?
Choose a holiday card based on your photos! Your photos, memories, and experiences of the year are what's most important when sharing with your friends and family. Then, choose a design that best represents you or your family. If you still can't decide, think about what you'd like to receive in the mail and hang up in your home! This will ultimately represent you, and your friends and family will see your style in them.
---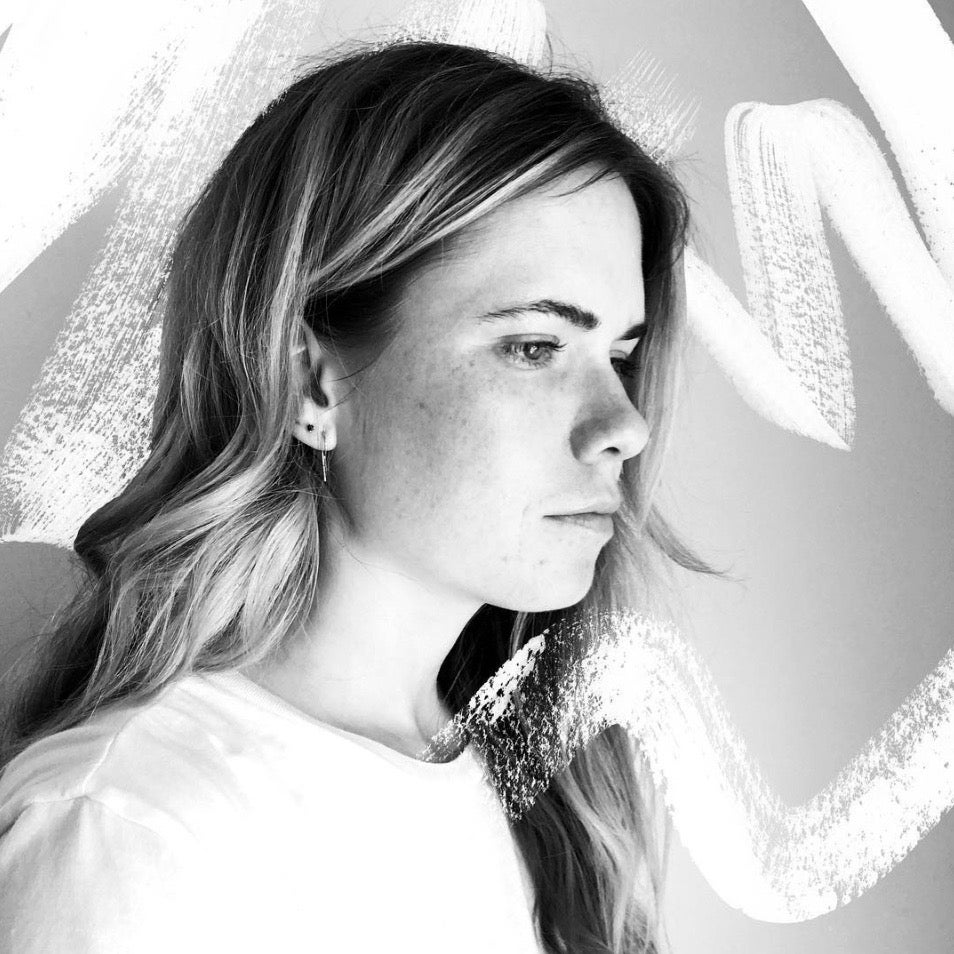 Eva Black is a California-based designer focused on creating and nurturing beautiful expressions by way of illustration, lettering, logos, websites, and pattern design. Eva has had the opportunity to work with a wide variety of brands including Madewell, One Kings Lane, Papyrus, Soma Water, and more. She currently resides in southern California with her husband Ryan and two children, Mabel and Wes.