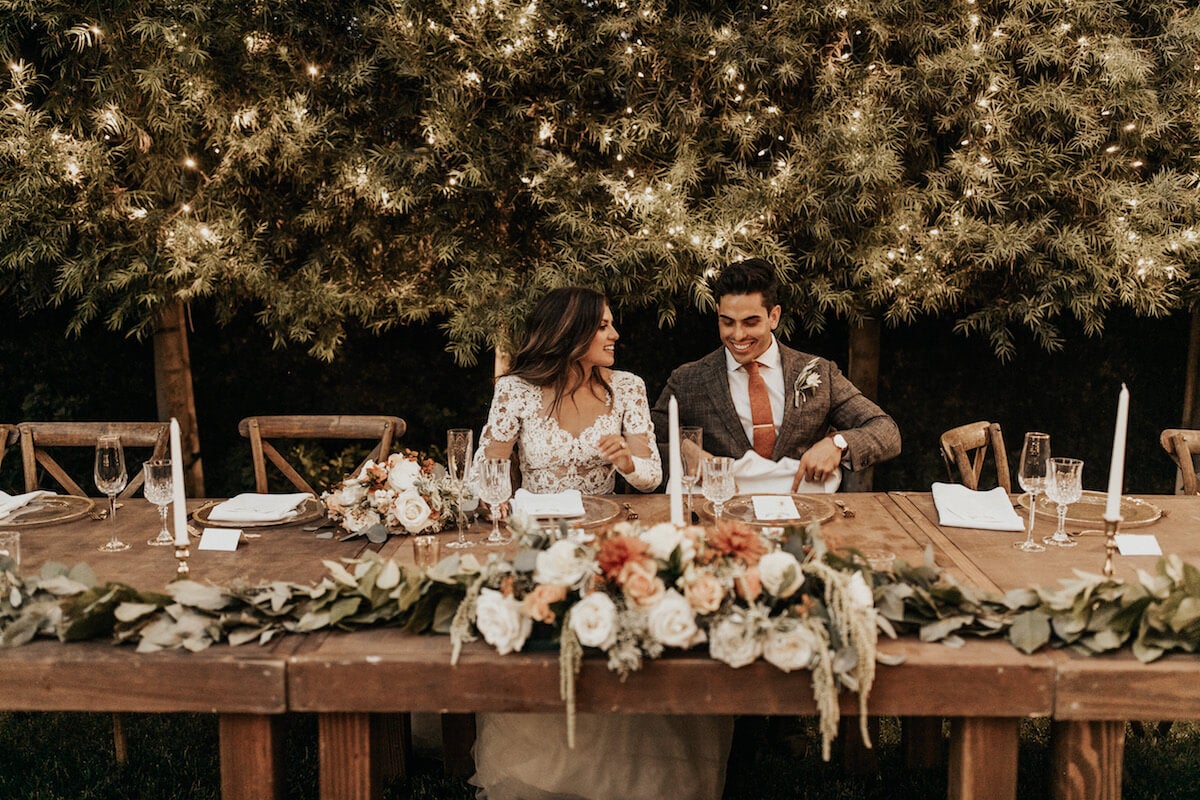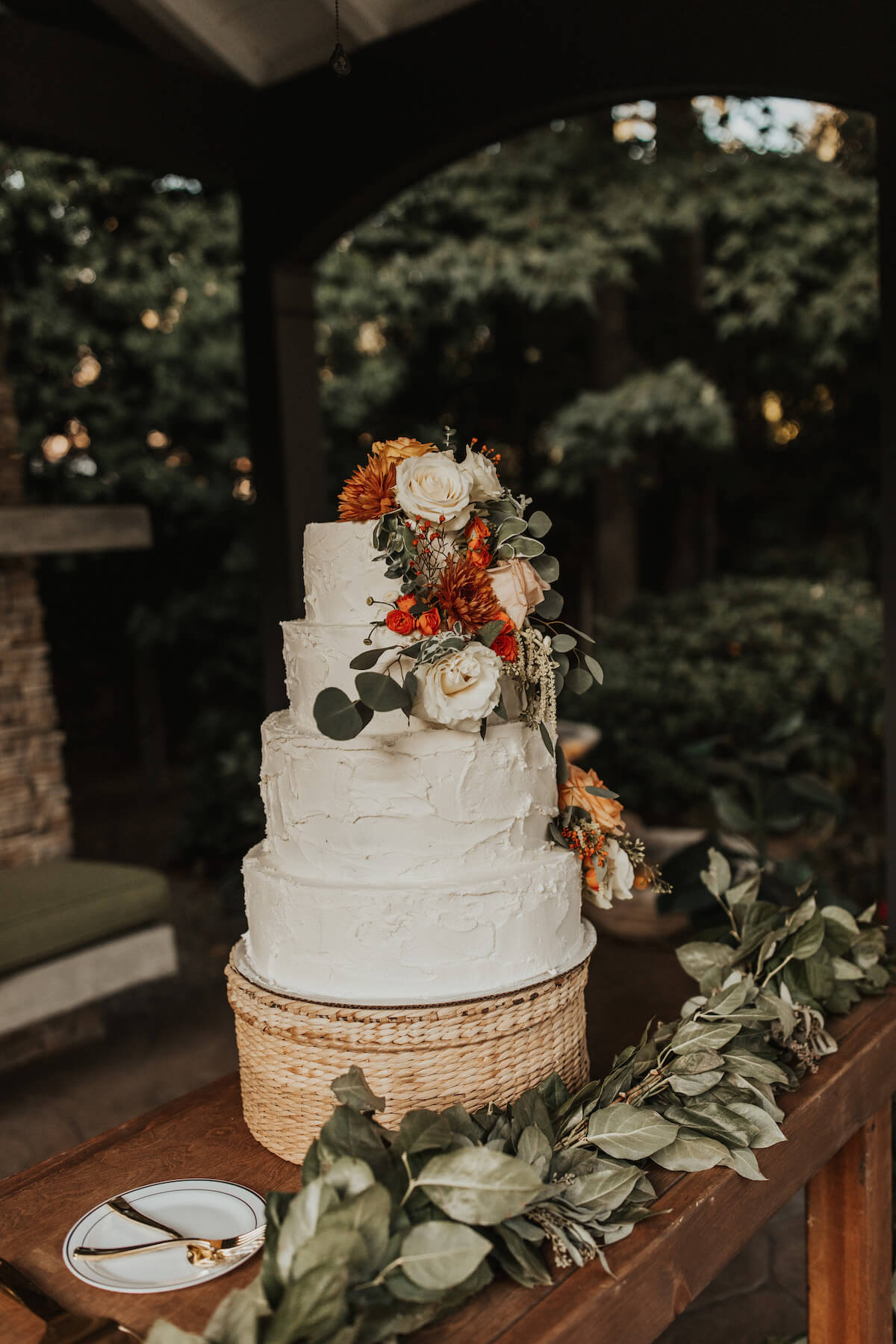 From the Photographer
Featuring Autumn Nicole Photography
Andrea and Eli picked gorgeous, warm color palettes for their wedding that stood out against the green. I loved the way Andrea wasn't afraid to mix blues with oranges — my absolute favorite combo, but most people would never think of it. Don't be afraid to step away from pinks, burgundy, greens, and whites. Color is your friend. Plus, Eli's amazing brown tweed suit was perfect for the season!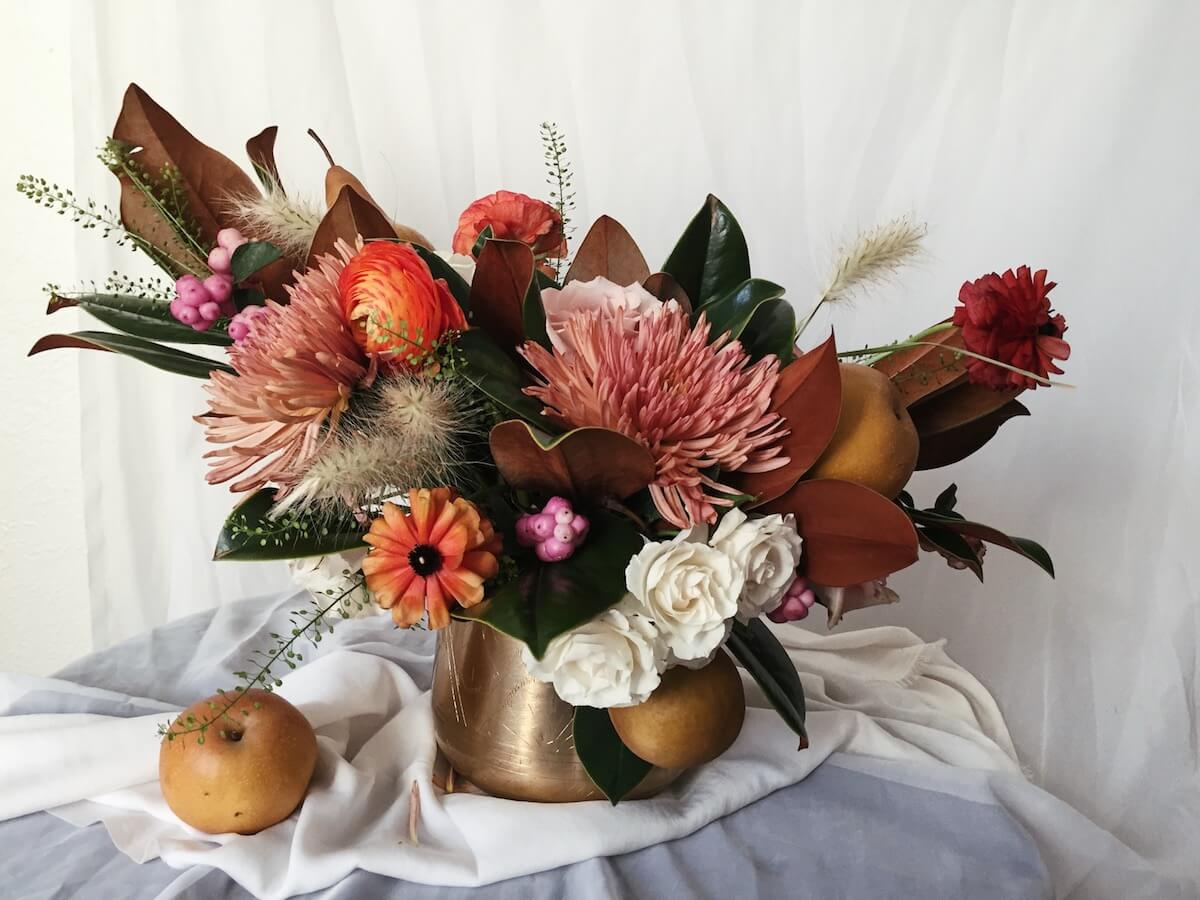 From the Florist
Featuring Kimberly from Beet & Yarrow
Fall is by far my favorite floral season. So many blooms are their largest in size and locally available, and colors can be more nuanced with a fuller spectrum of hues. It's a great season for texture variety as well, with grains, grasses, fruits, and berries (or even rosehips!) available. Copper, gold, brown, and burgundy can all be enhanced with a pop of white or by combining them with soft pastels. Have fun playing into the season's color palette, but still making it fresh for your ideal style.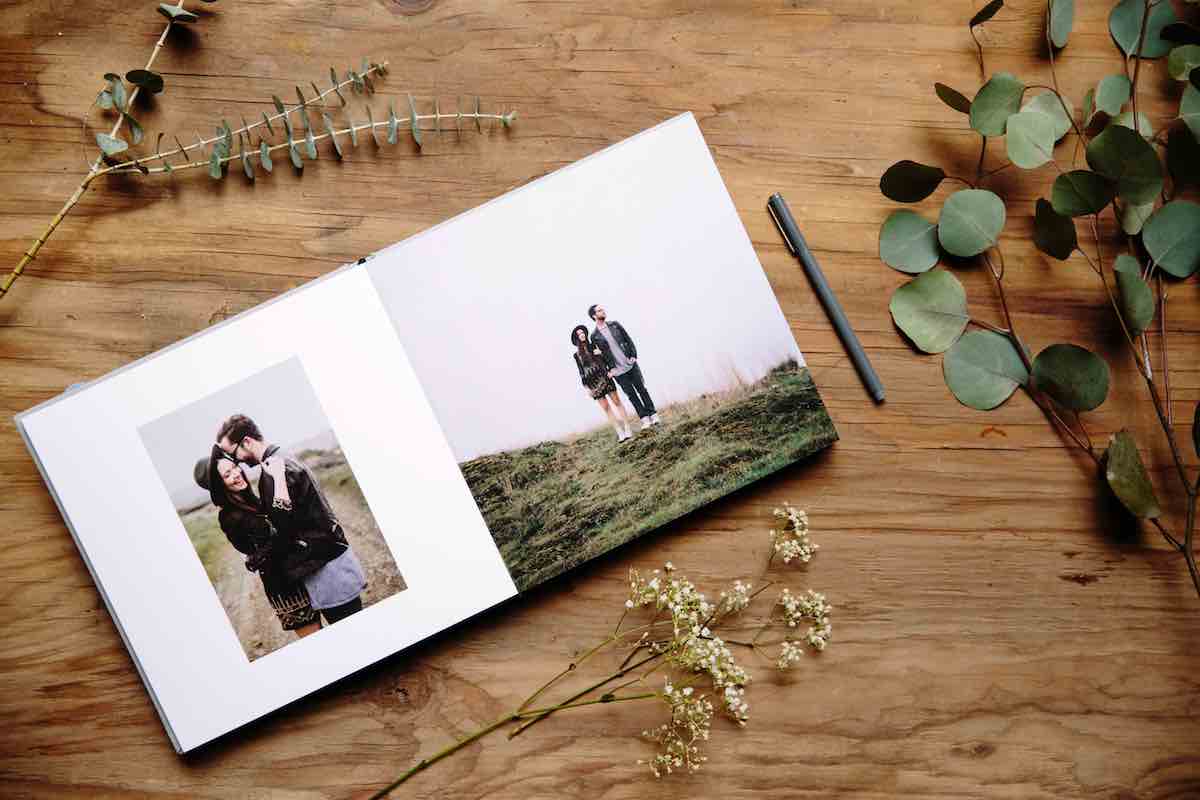 From the Artifact Uprising Team
Your Wedding Guest Book is a great place to be bold through your fabric and foil colors, as well as your photos. Our favorite fall color combinations? A midnight blue cover with copper foil or merlot cover with gold foil — either will make for a stand-out piece as guests are welcomed in to cocktail hour.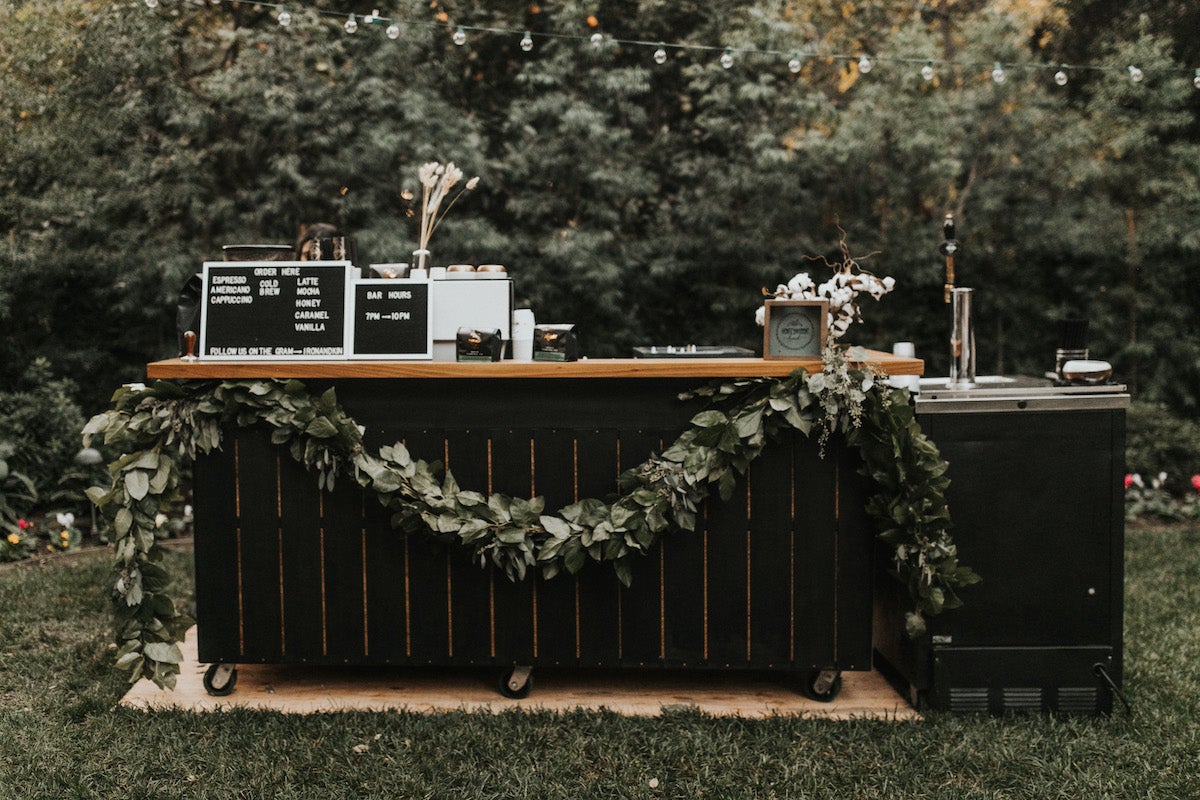 From the Wedding Planner
Featuring Calluna Events
One of our favorite ways to embrace the autumn season is through offering unique food and beverages — an understated, yet memorable way to showcase some personality. With the dip in temperatures, it's a great time to bring in playful combinations that will be festive, practical (hello cozy blankets!), and note worthy. Contemplating a custom cocktail? Opt for a warmer drink like a hot toddy, spiked apple cider, or mulled wine to take advantage of rich, seasonal flavors. (Pro-tip: Add a festive garnish to give your snap-happy guests something to photograph!)
If your wedding venue allows, a s'mores station makes for a fun place to invite guests to cozy up around the fire and swap stories. Make it a welcoming seating area with blankets, throw pillows, and plenty of supplies for roasting tasty treats — elevating the traditional s'more with gourmet chocolates and marshmallows. This nostalgic destination will be a home run with kids and adults alike!
Join Calluna Events for more tips like these
From saying "yes" to your honeymoon,
and everything in between...
For saying "yes" to your honeymoon, and everything in between...
Shop our Wedding Line