I've been known to have tens of thousands of images on my camera roll (currently 12,212 to be exact). I am "that friend" with some sort of image-making device handy: camera, iPhone, Polaroid, disposable, you name it. My visual experiences are my most valuable artifacts — with each image holding a world of story.

The lens has a way of drawing in our focus. Yes, sometimes it can be distracting – but more times than not, my camera acts as an acknowledgement of the now. Taking a photo is the act of saying there's something remarkable about the current moment. Photography has honed my ability to recognize the sequence of seconds that make the every day extraordinary – camera in hand or not.

If stopping to take a photo makes time stand still, does it break us free from "going through the motions?" Lately, I find myself thinking yes. Maybe picking up the camera means picking up our heads. Maybe it's the time to put it to the test.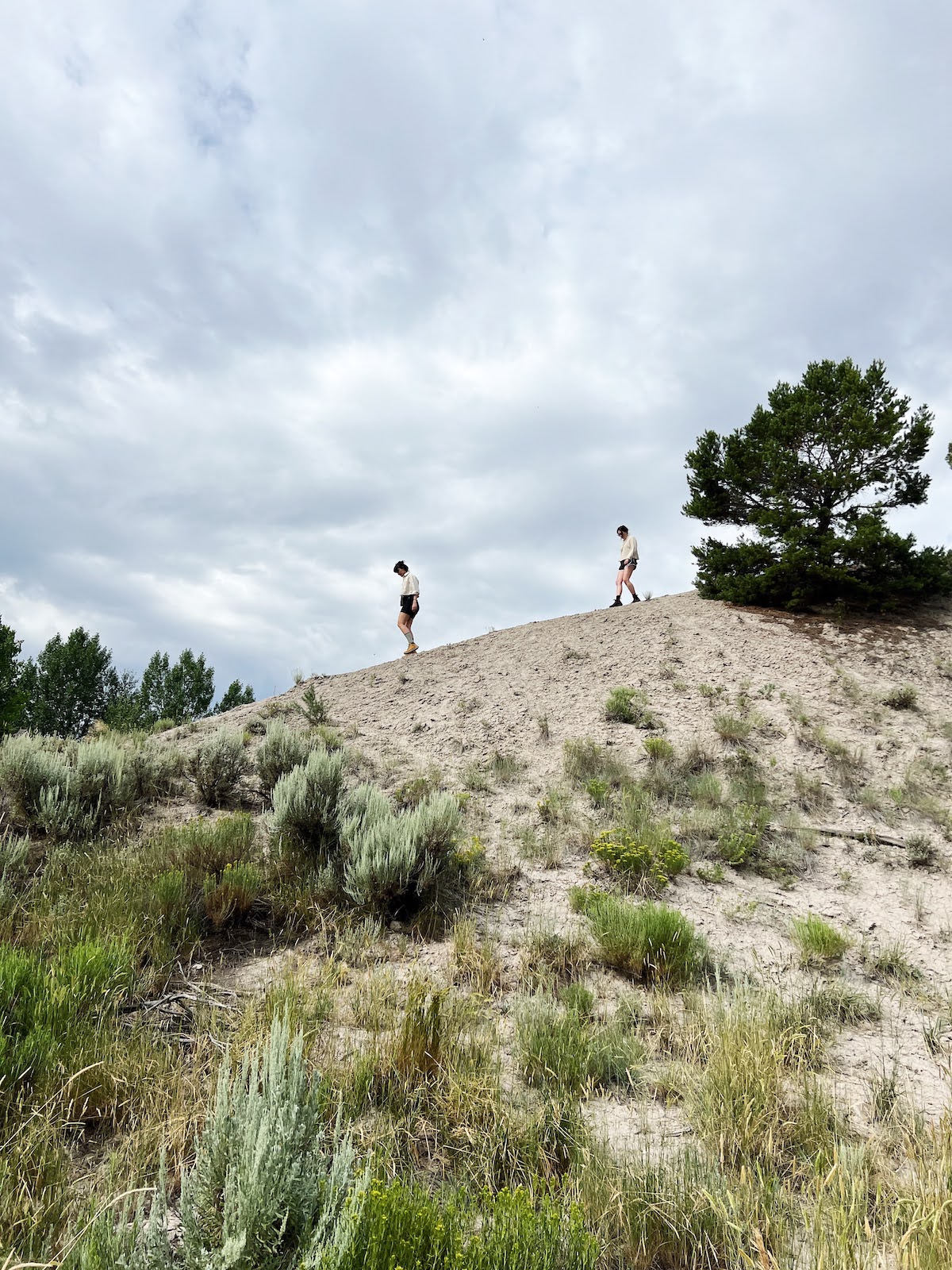 Creating a routine of "noticing" enables us to be awake to the details. Whether you capture photos often or rarely think to, photography is an exercise in gratitude.

Find an extra beat this week taking in what may seem standard. What makes you reach for your camera? Over the course of a week, I asked myself what makes me reach for mine.

Wild what 7-days of deliberate documenting can do for your perspective. Here's what I learned by leaning into the everyday.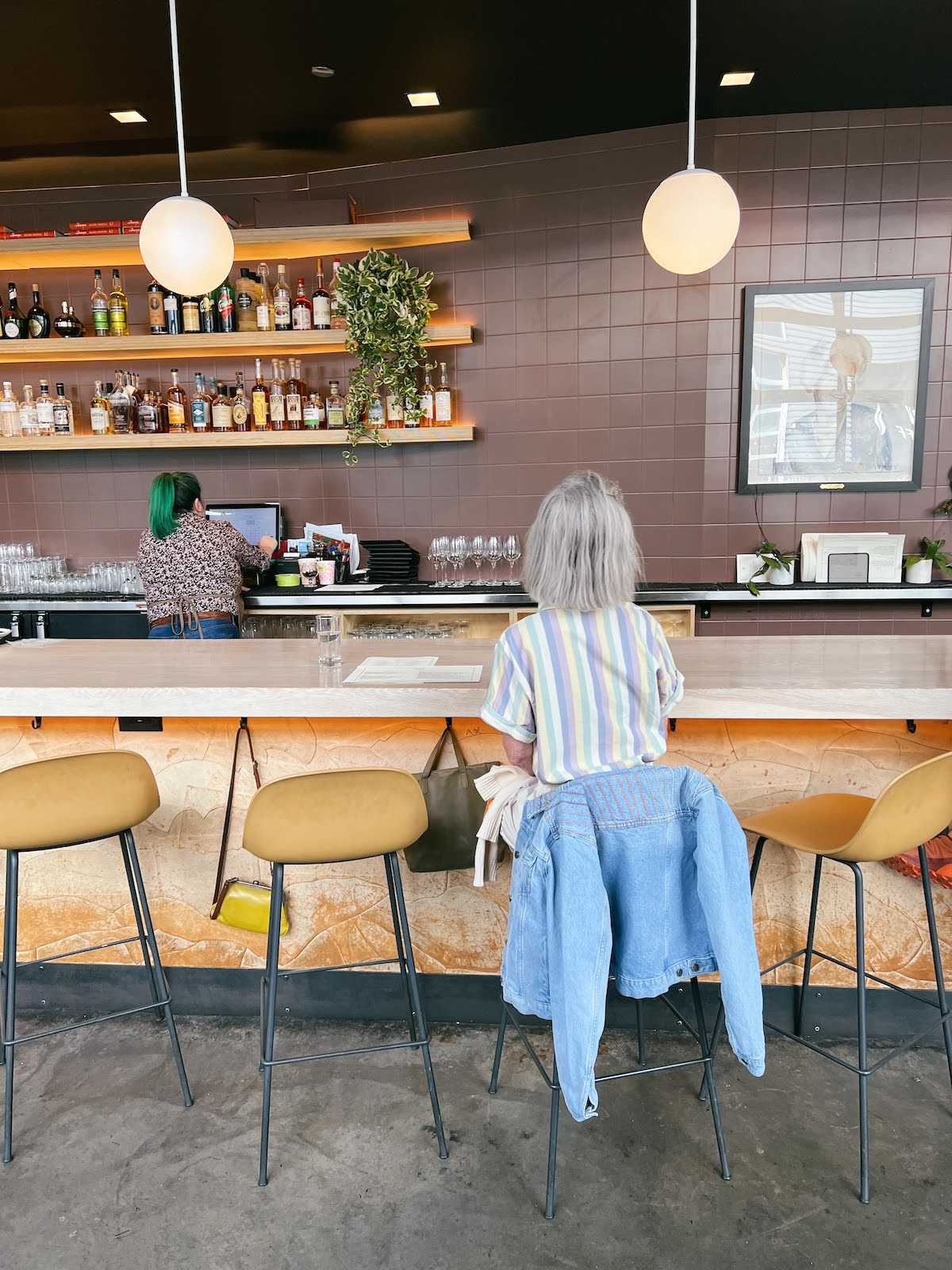 1. Notice the feeling.

I moved into a new place recently and have been slowly making it my own. (You may know the feeling.) As I walked back to my desk with a fresh cup of tea, I felt as if everything had its place. The light was leaking in, and I raised my camera to remember this feeling of "home."

I put my phone down on my desk and noticed this unusual, glowy, circular pattern on the screen. The lens was capturing the details of the dust on the surface of my desk. I pressed the capture button fascinated by the accidental art — not knowing I'd revisit the photo later with the same sense of "everything just so."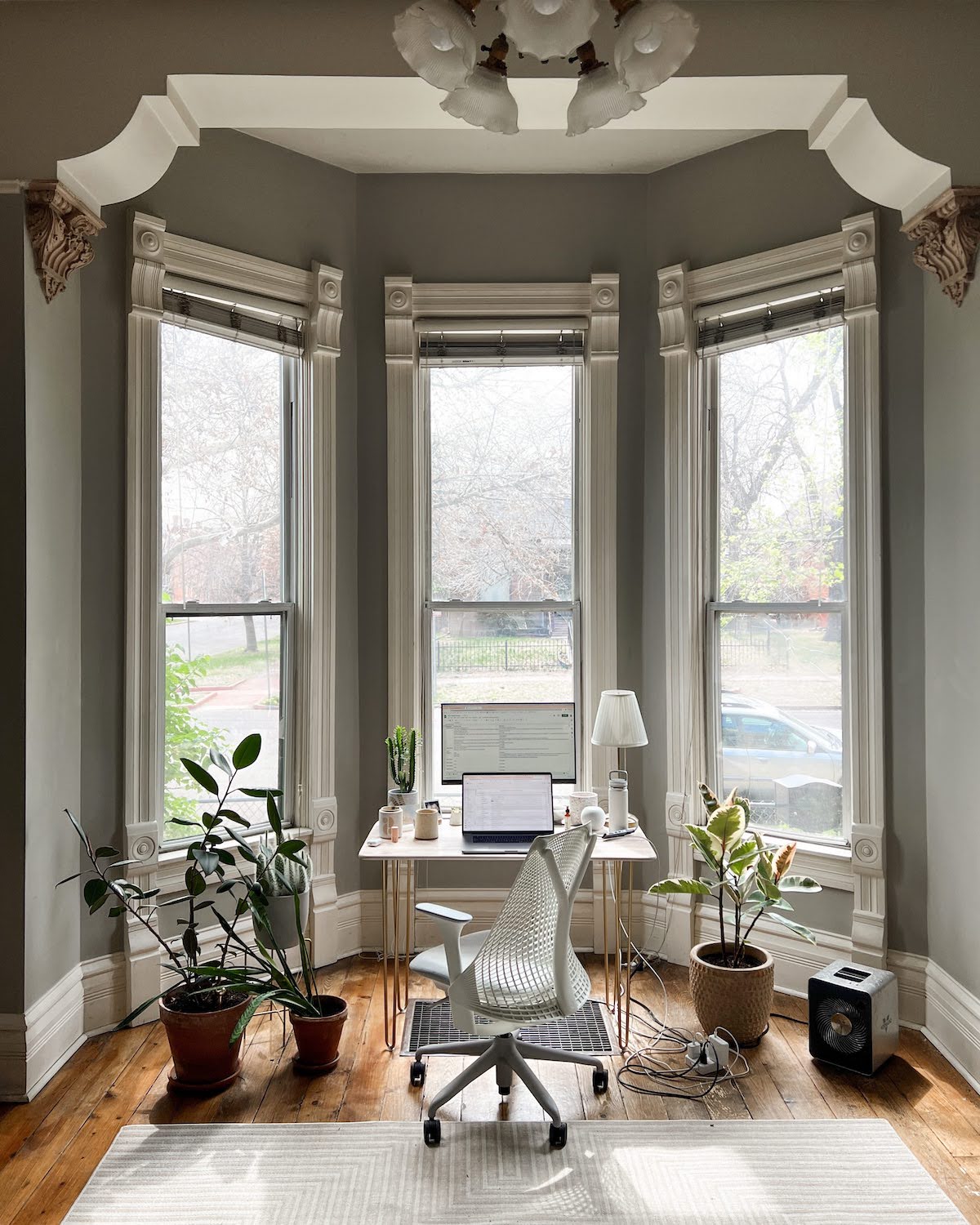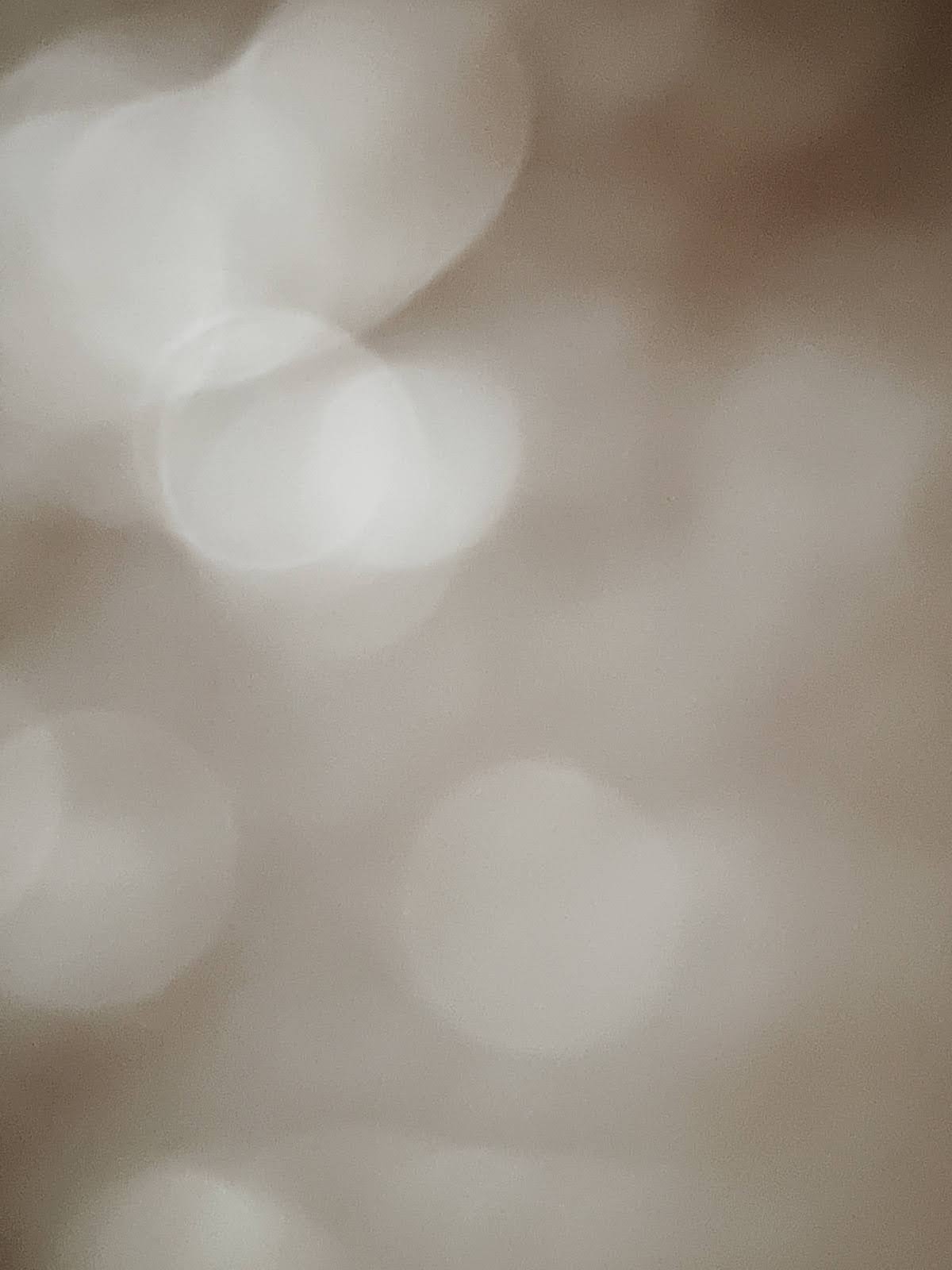 2. Capture the context.

My sister came into town from the mountains for work. Our visits are often centered on my four-year-old niece, but this evening was just the two of us. The images I took that night fill me with the feeling of uninterrupted conversation and squinty-nosed joy.

When documenting an experience (big or small), I take contextual photos that piece together the bigger picture. The sun retiring for the evening, close-up shots of a cocktail worth reordering, slightly blurry selfies where the motion provides a visceral return to the moment at hand.

These image sets make it easy to select photos to print. The "highlights" are supported by the details to tell the full narrative of what was.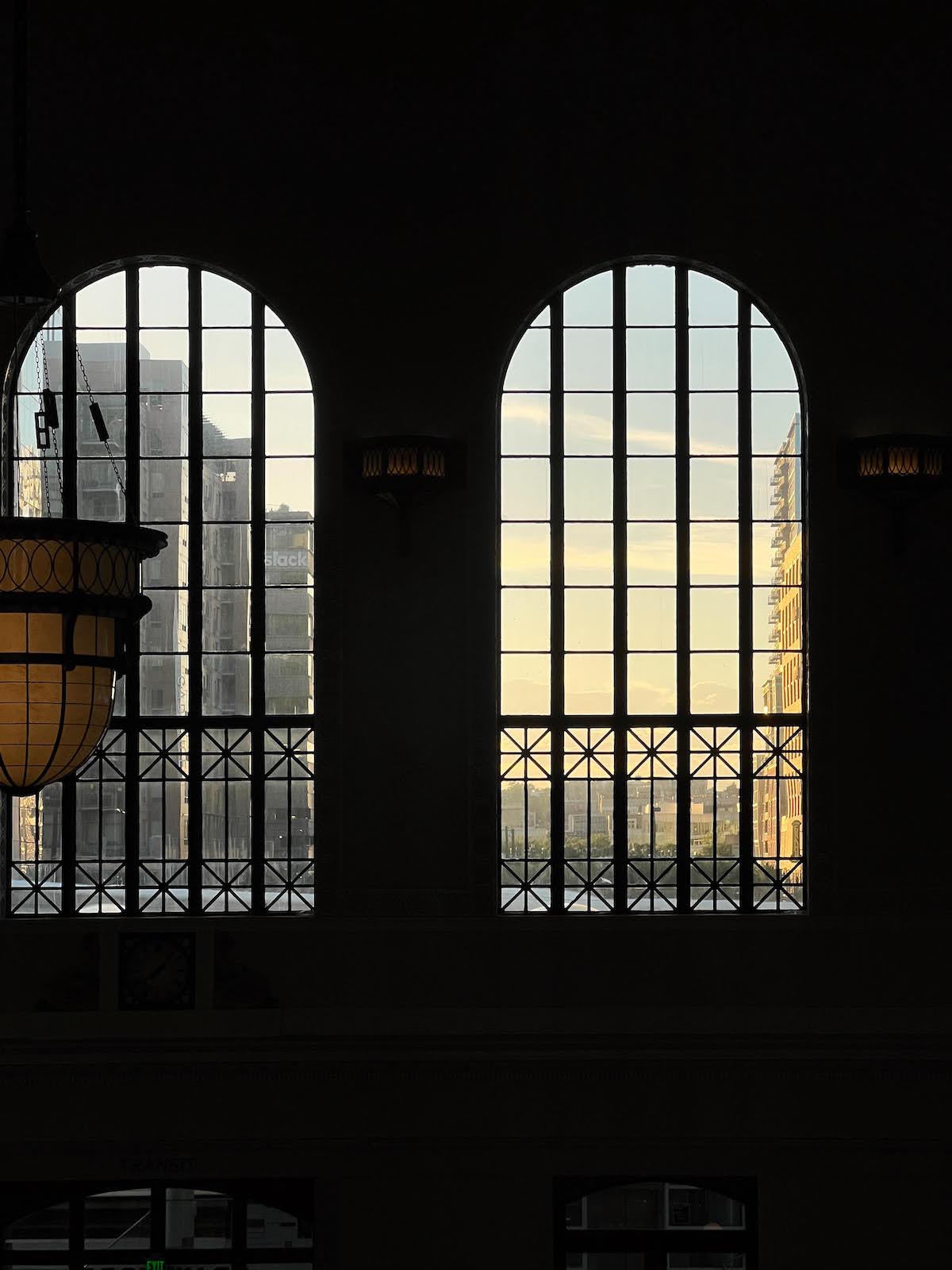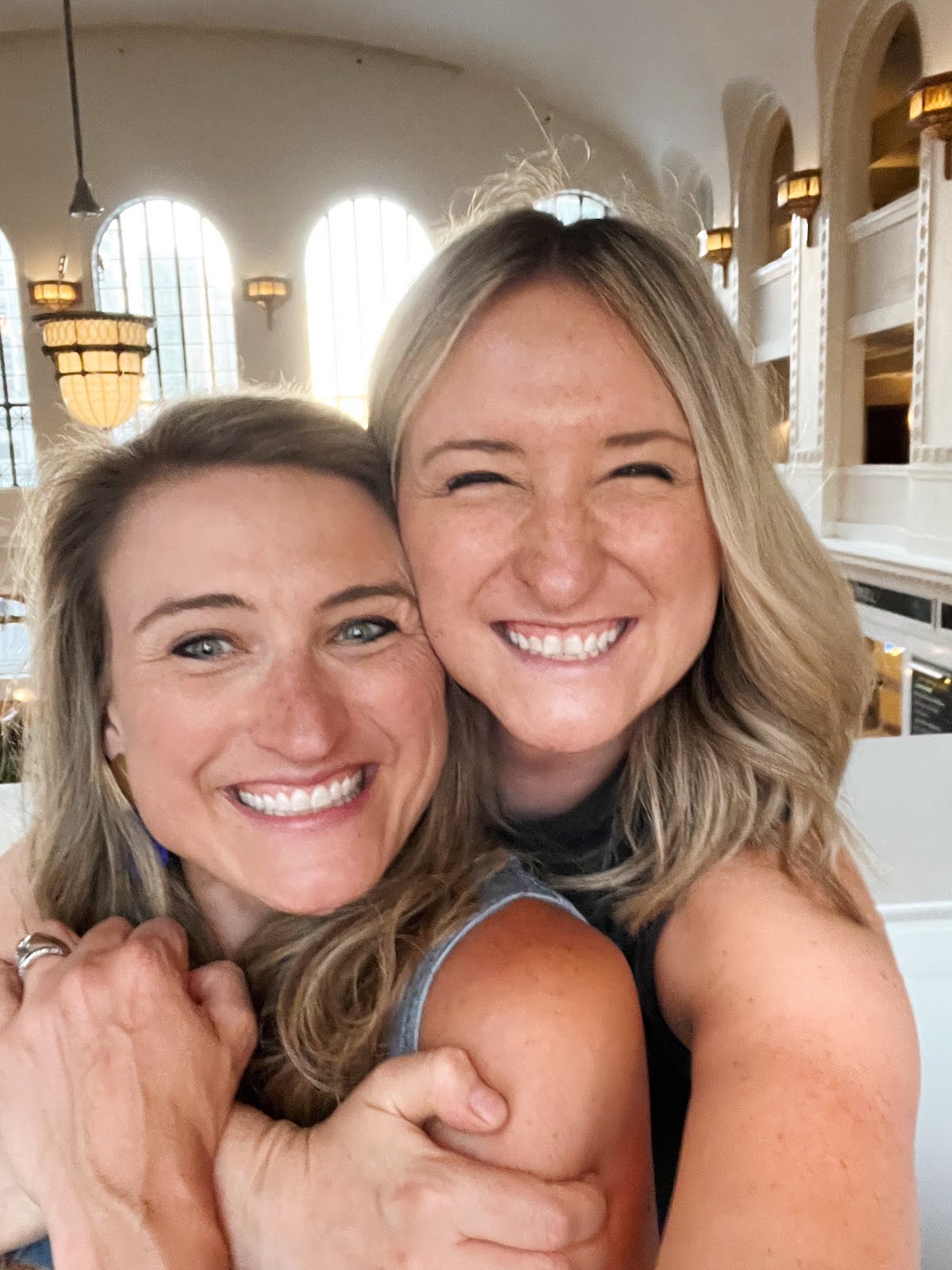 I've been sharing the importance of telling the 'full story' – turns out, that includes me.
3. Find ways to return to the moment.

It's not often that I am in front of the lens (I find more joy being behind it), but I've been sharing the importance of telling the "full story" — turns out, that includes me. The museum snap my mom caught is now a delightful reminder of how I matched the art that day.

Some of the images I love most are one's where you don't see any faces. My mom's beautiful grown-out-gray steals a scene and the angle from the behind puts the viewer in that moment with her.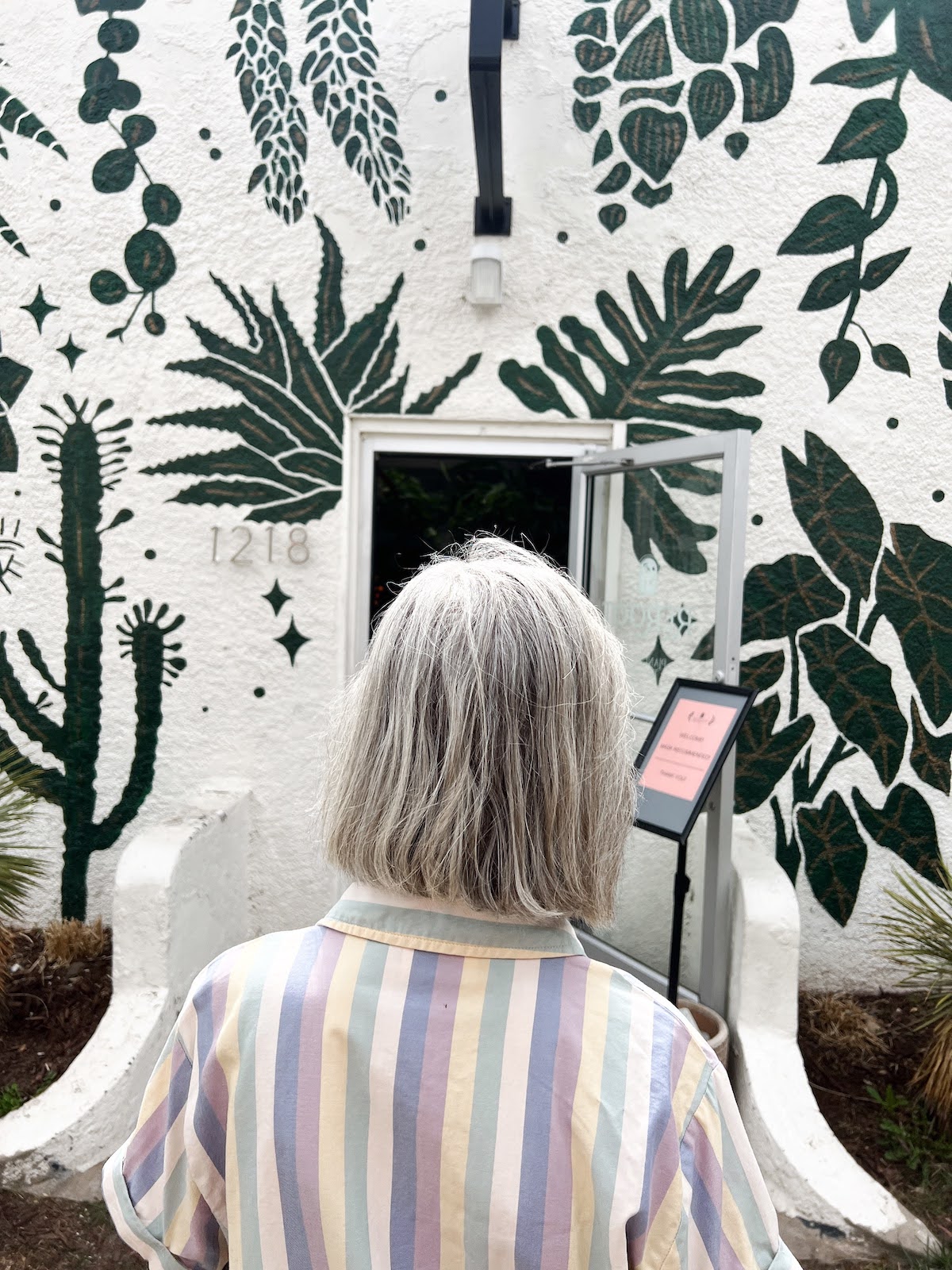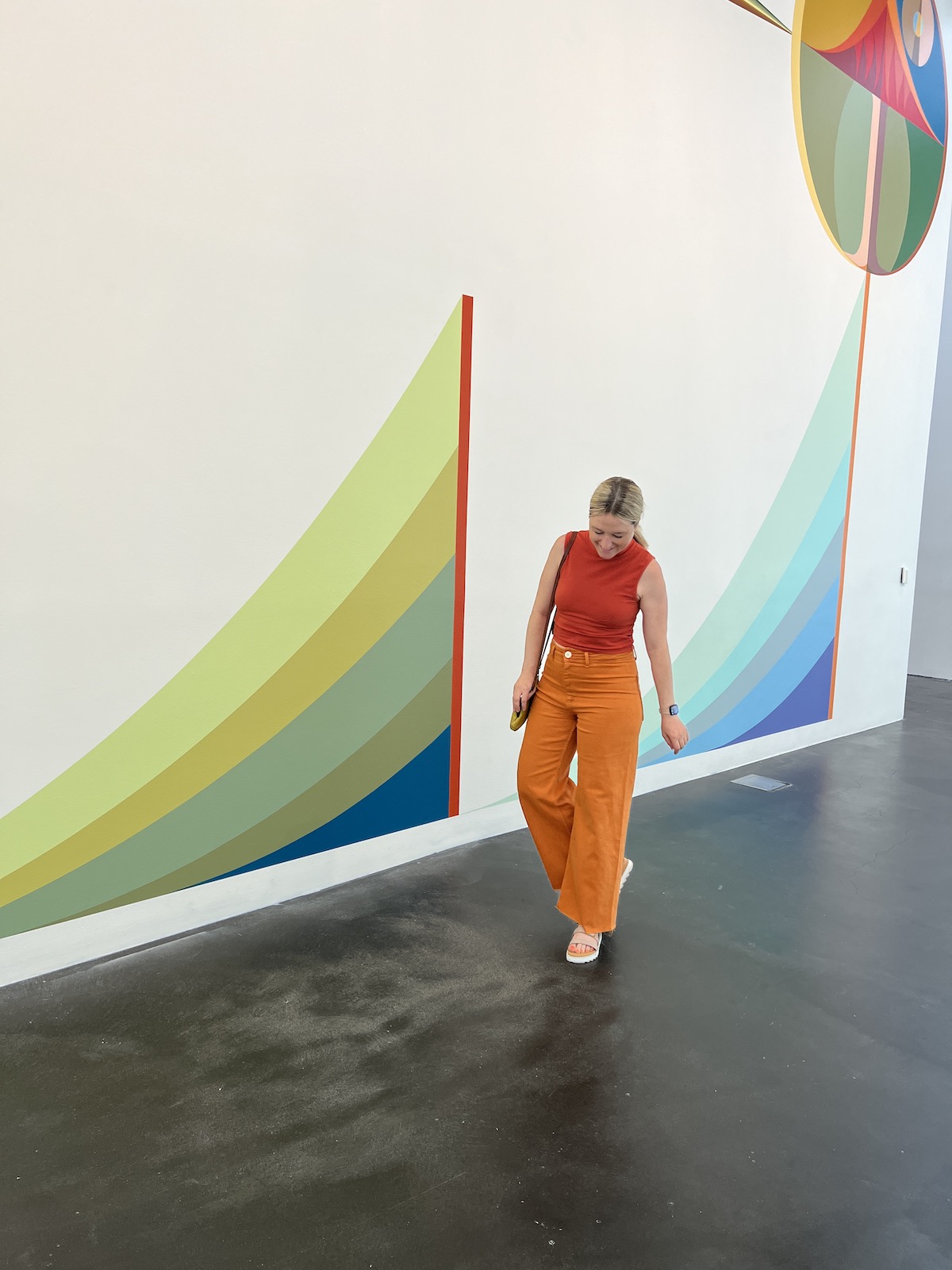 4. Don't take yourself too seriously.

You can revisit the same spaces over and over, but some days, the memories hit harder than others. When selecting images for print, I don't take it too seriously – there's room for mirror selfies.

There is also room for moments most unexpected. My mom and I walked to the roof of a parking garage after dinner to find two unattended scooters. You could tell her nerves were telling her no, but her inner-child was saying yes. I had a permanent smile on my face as I simultaneously coached her through and documented her first ever scooter ride. This is a facial expression I never want to forget.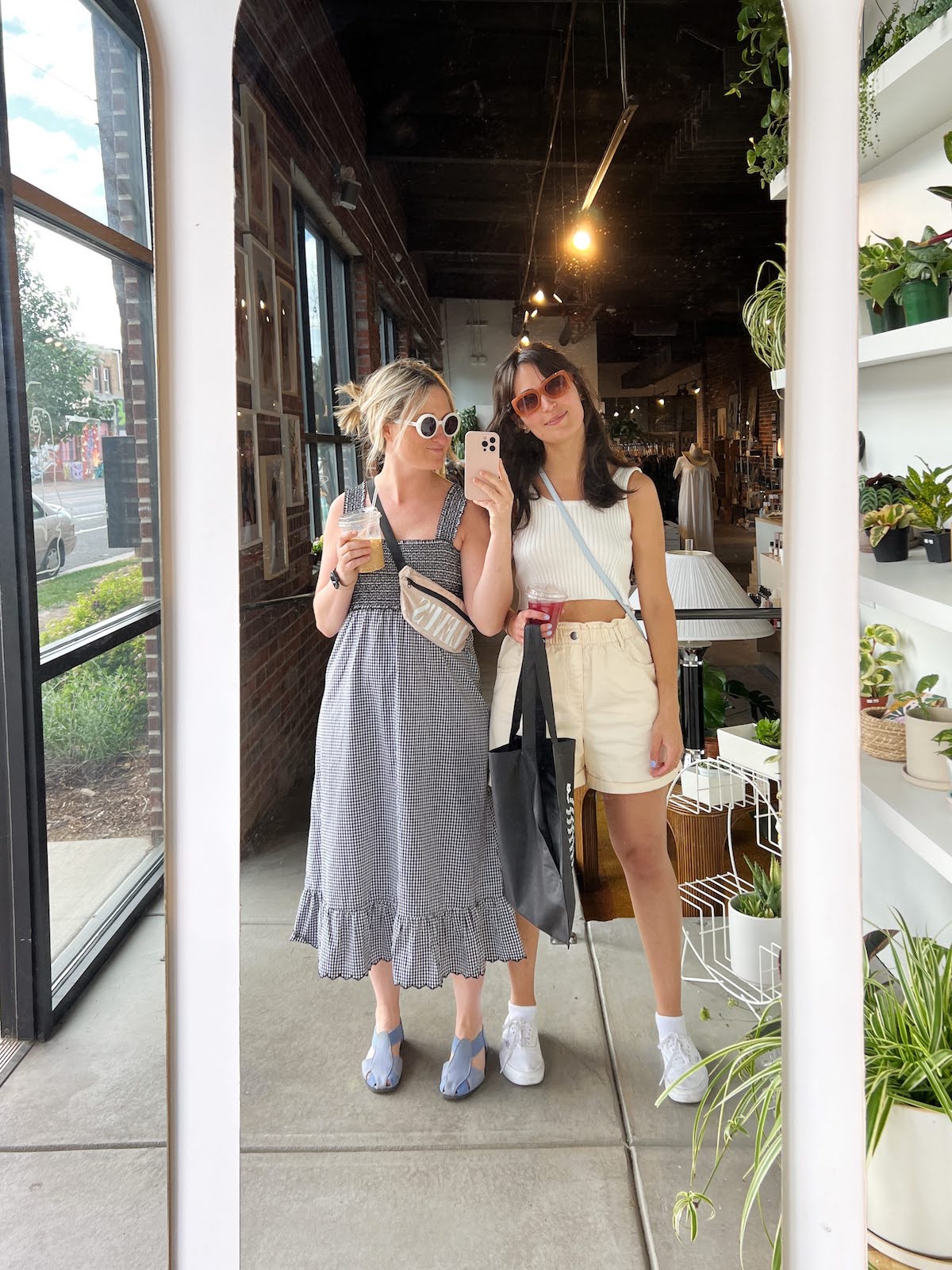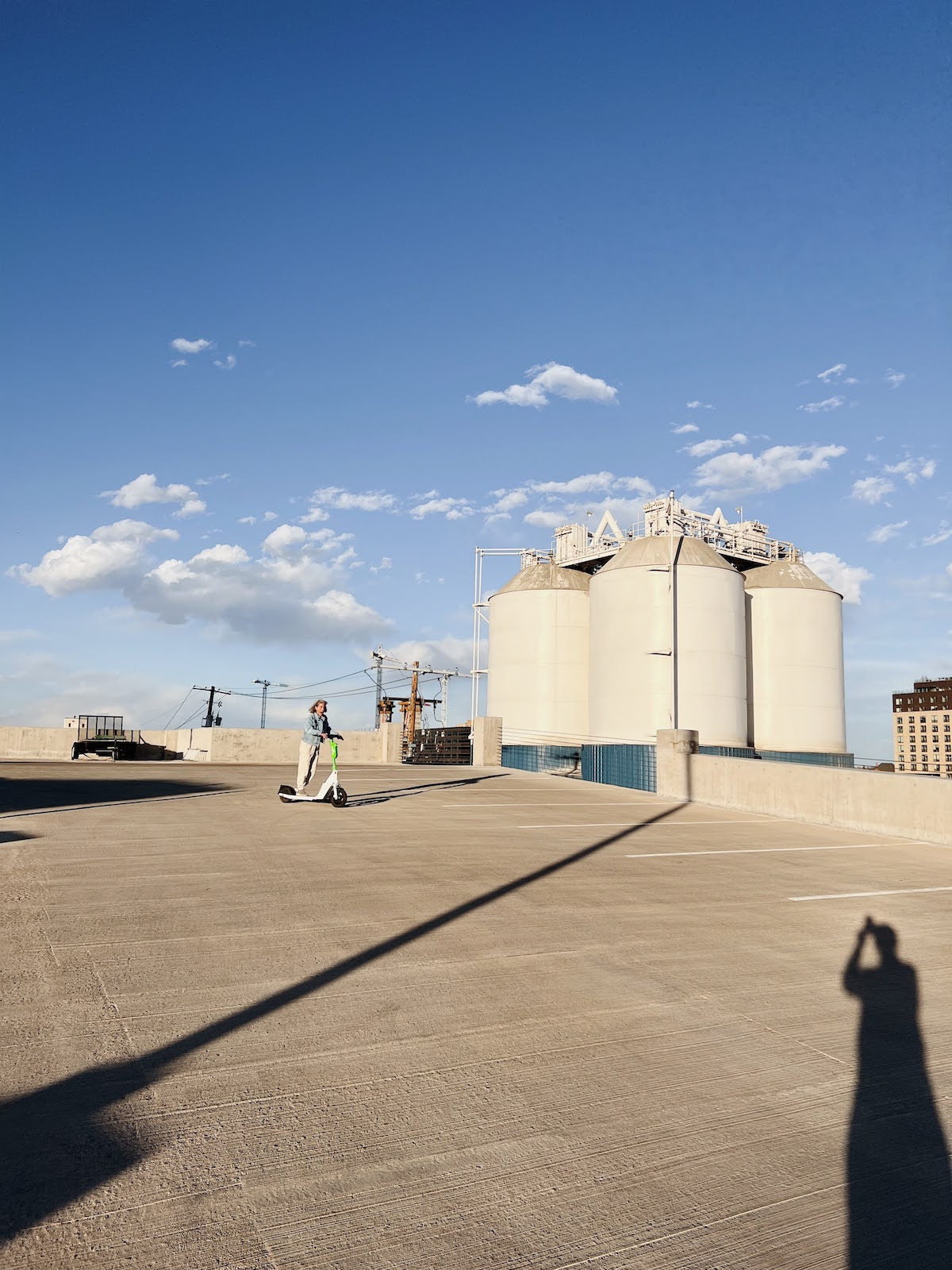 5. Print brings perspective and permanence.

Printing images creates permanence of the things that steal our hearts, but often slip our minds. If we only print the highlights, how do we tell the full story? We so often focus on the marquee events. Holding photographs of my everyday reinforces my intentions to look at what is right in front of me: a lasting reminder to find that everyday magic.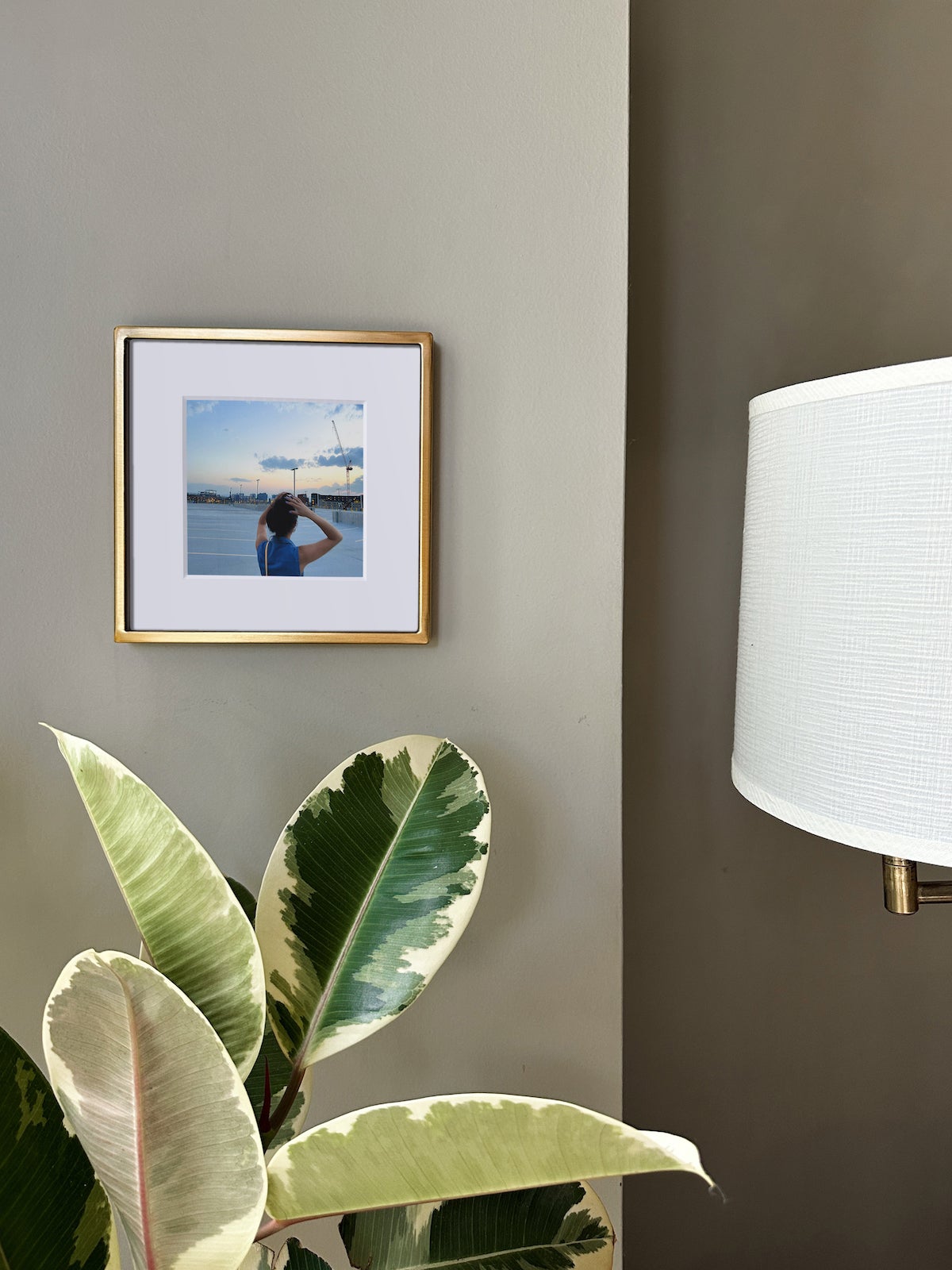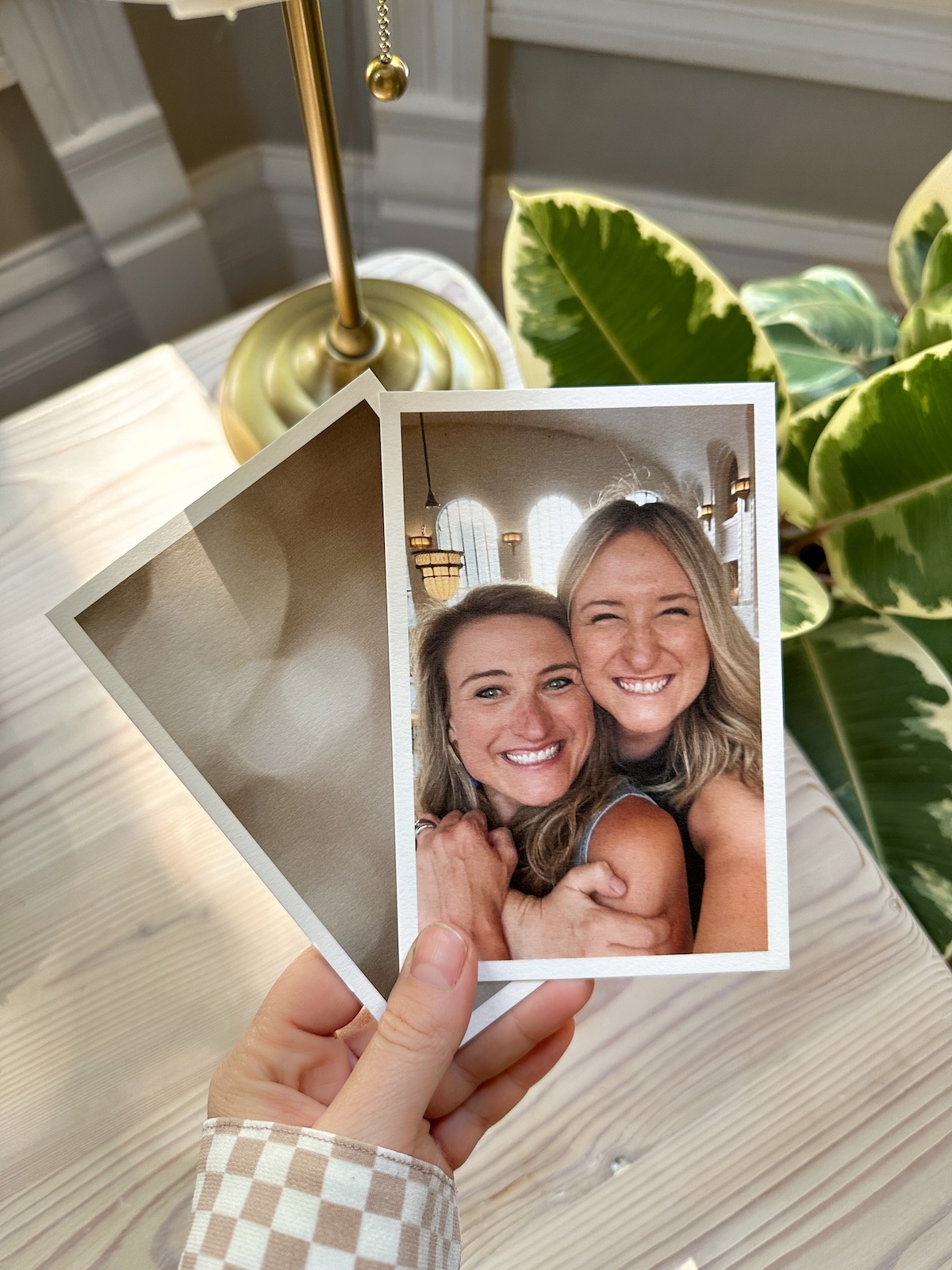 Printing images creates permanence of the things that steal our hearts, but often slip our minds.
---
Take Pause to
Honor the little details.
About the Author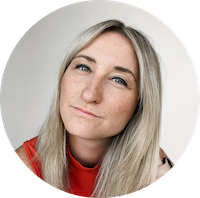 Laura Schmalstieg is a Denver photographer, brand-builder, and entrepreneur who spends her days in a beloved, late-1800s Victorian. She finds joy in connecting the dots between the people, places, and of course, tones that she loves. You can follow along with her daily musings and extensive collection of gingham at @lauraschmalstieg.