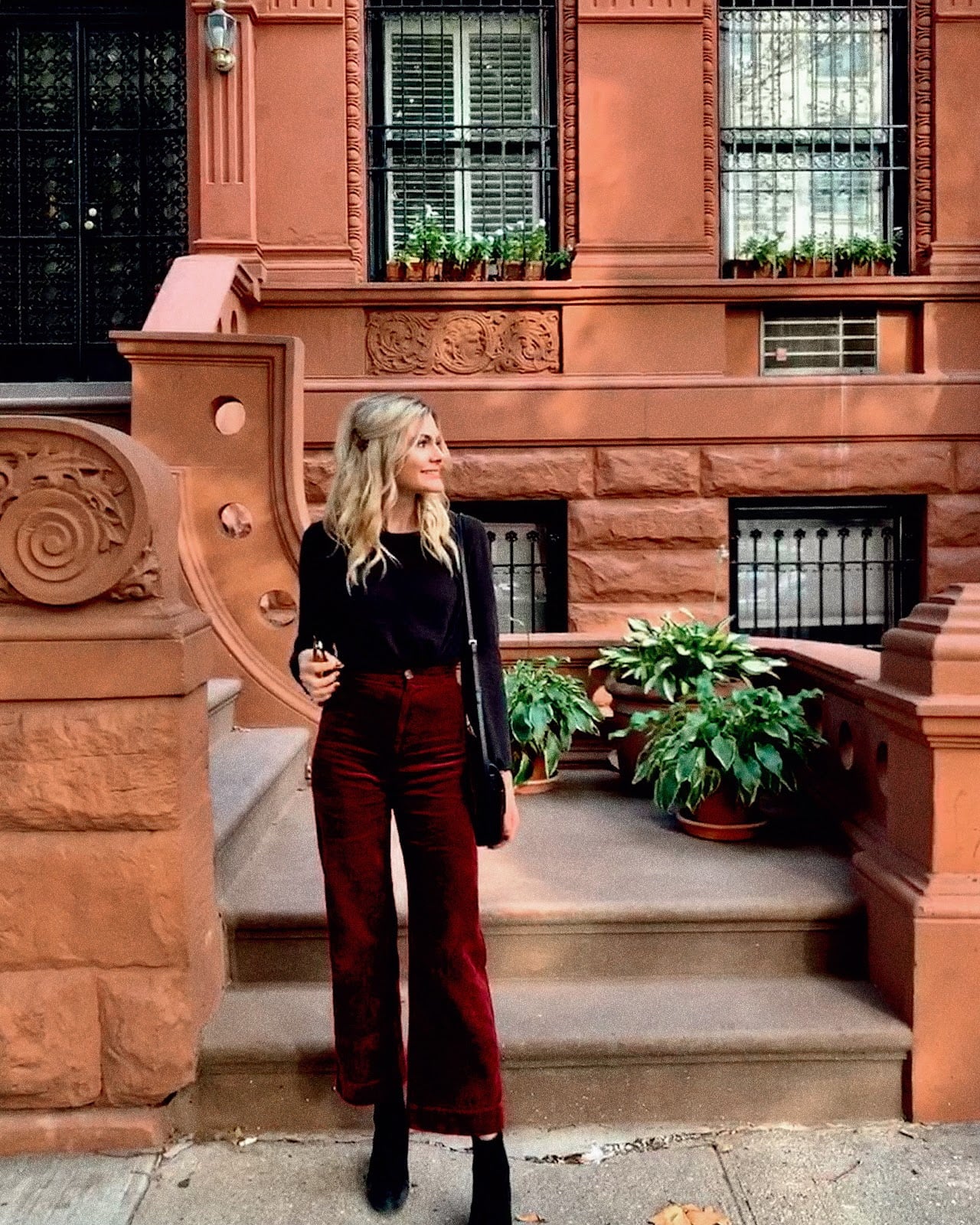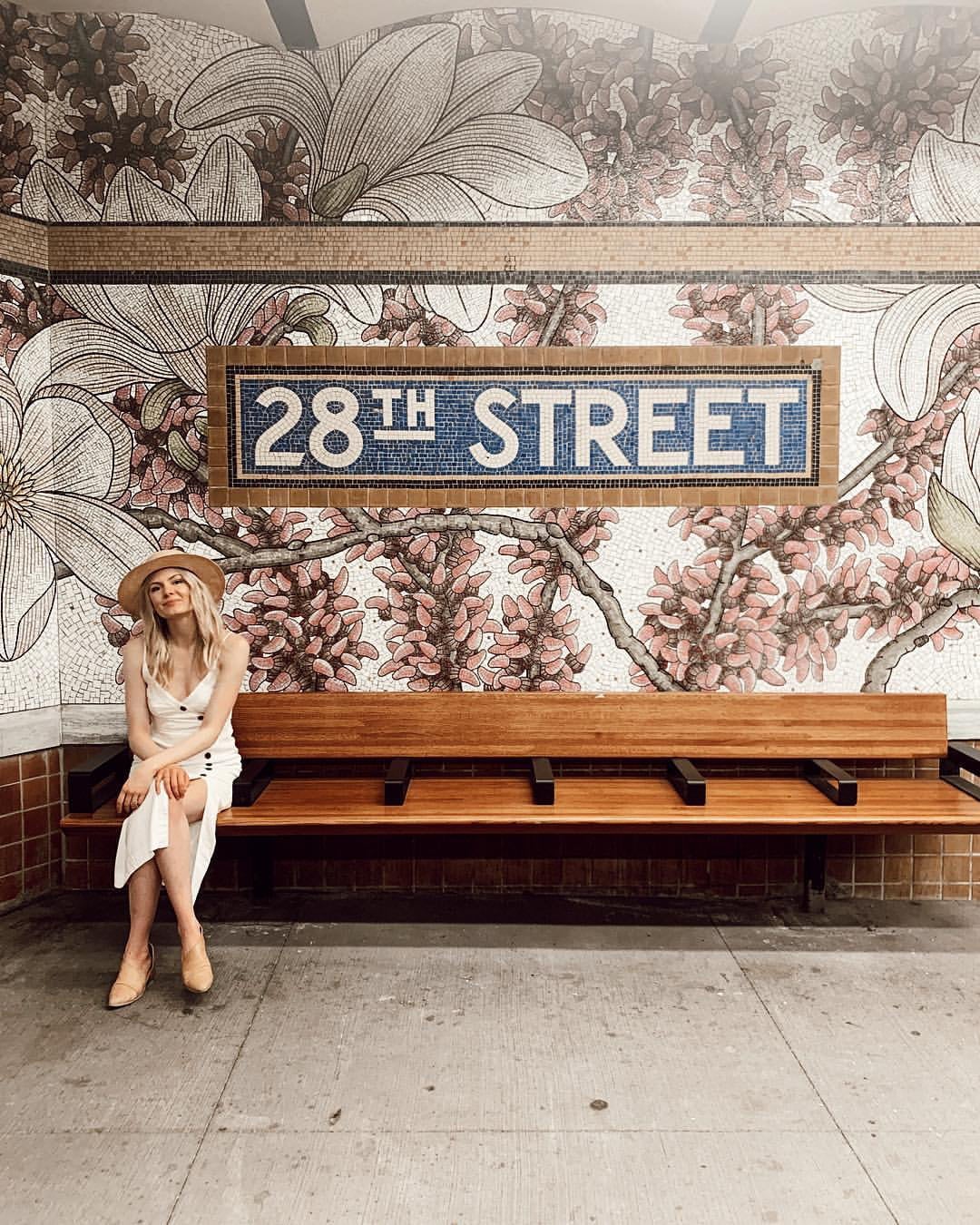 Hi Alexandra! Tell us a little bit about yourself.
Hi! I'm Alexandra! I am a Brooklyn-based, full-time behavior analyst focused on compassionate care and support for individuals with autism. I joined my husband in New York six years ago, and the city instantly had a hold on me. There is nowhere in the world I have felt more genuinely myself, if not for the many trials NYC throws along the way. There is a grit and strength in this city that is incomparable. While I love to travel the world, there's nothing quite like landing back at home. My favorite days consist of late morning, aimless strolls with matcha in hand, seeing where the city takes me. I am a lover of hidden concept shops, classic French bistros, and flower shop cafes.
---
01.WEST VILLAGE
First up, the West Village. This neighborhood is located in the western section of the larger Greenwich Village neighborhood of Lower Manhattan. Known for its trendy restaurants and historic spots like The Stonewall Inn, West Village is a neighborhood to keep top of list when visiting the city.
---
Grove Court
Grove Street is home to touristy faves like the iconic Friends building, but keep an eye out for hidden gems like the stunning Grove Court and quaint tree-lined streets.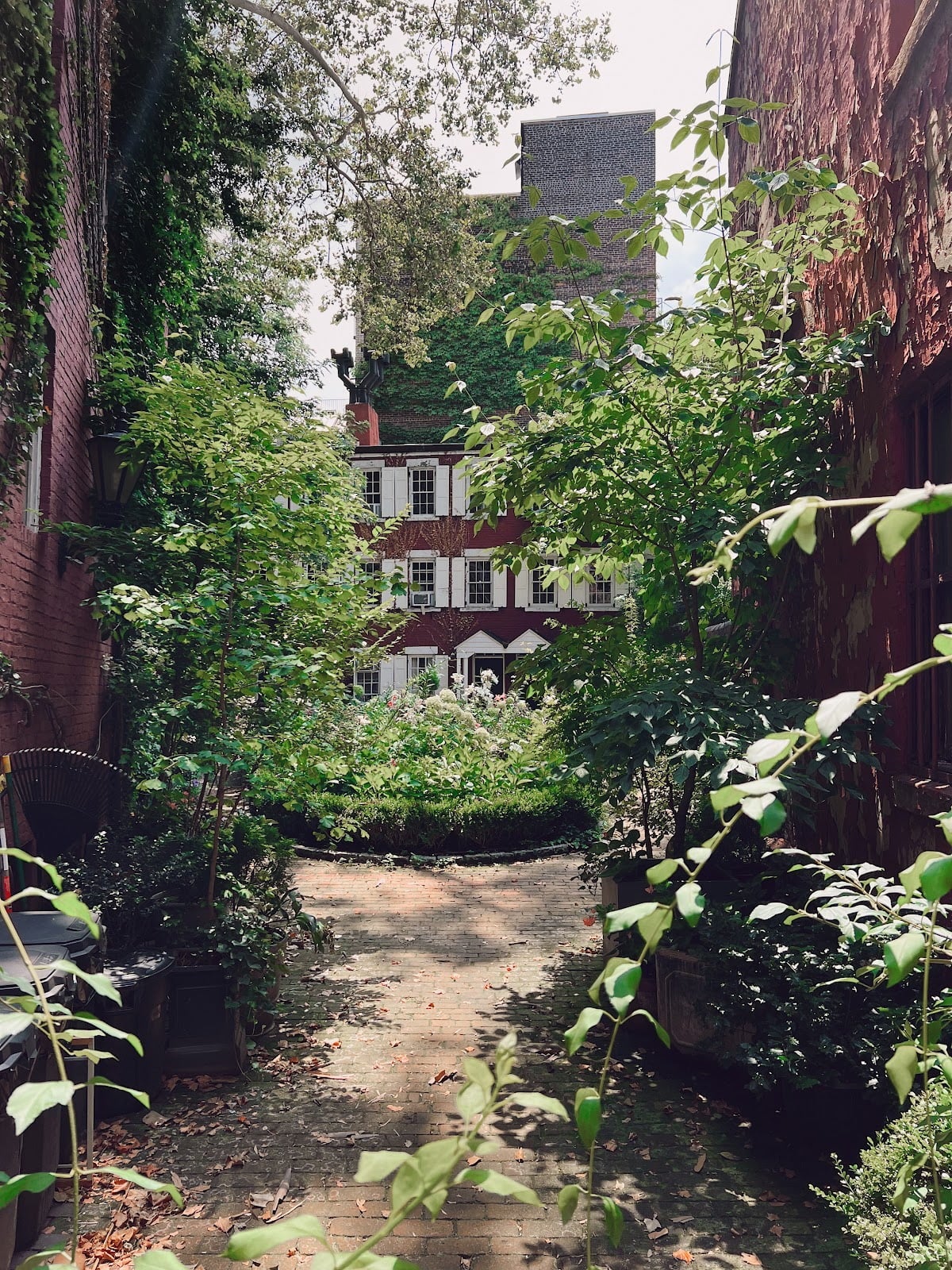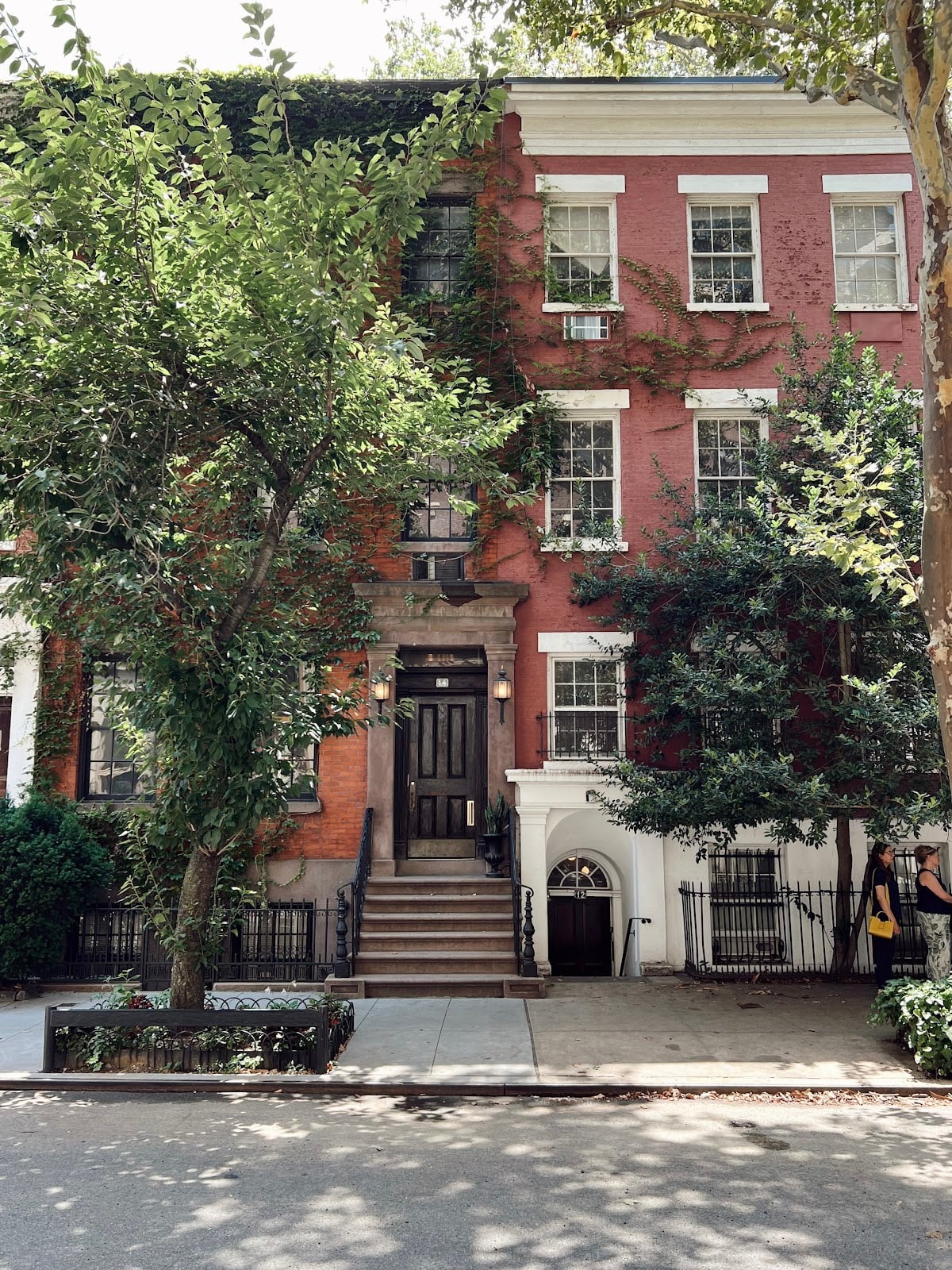 Photo Tip: Use the greenery as a natural frame for your subject. Capturing trees of different heights can offset the balance of contrasting buildings, giving your photo a dynamic asymmetric look.
---
Olio e Piu
Next, stop for a bite and something spritzy at Olio e Piu. Their dining room is gorgeous, and their patio gives off perfect European summer vibes. Finish with raspberry sorbet, and then peruse Casey's Flower Studio next door.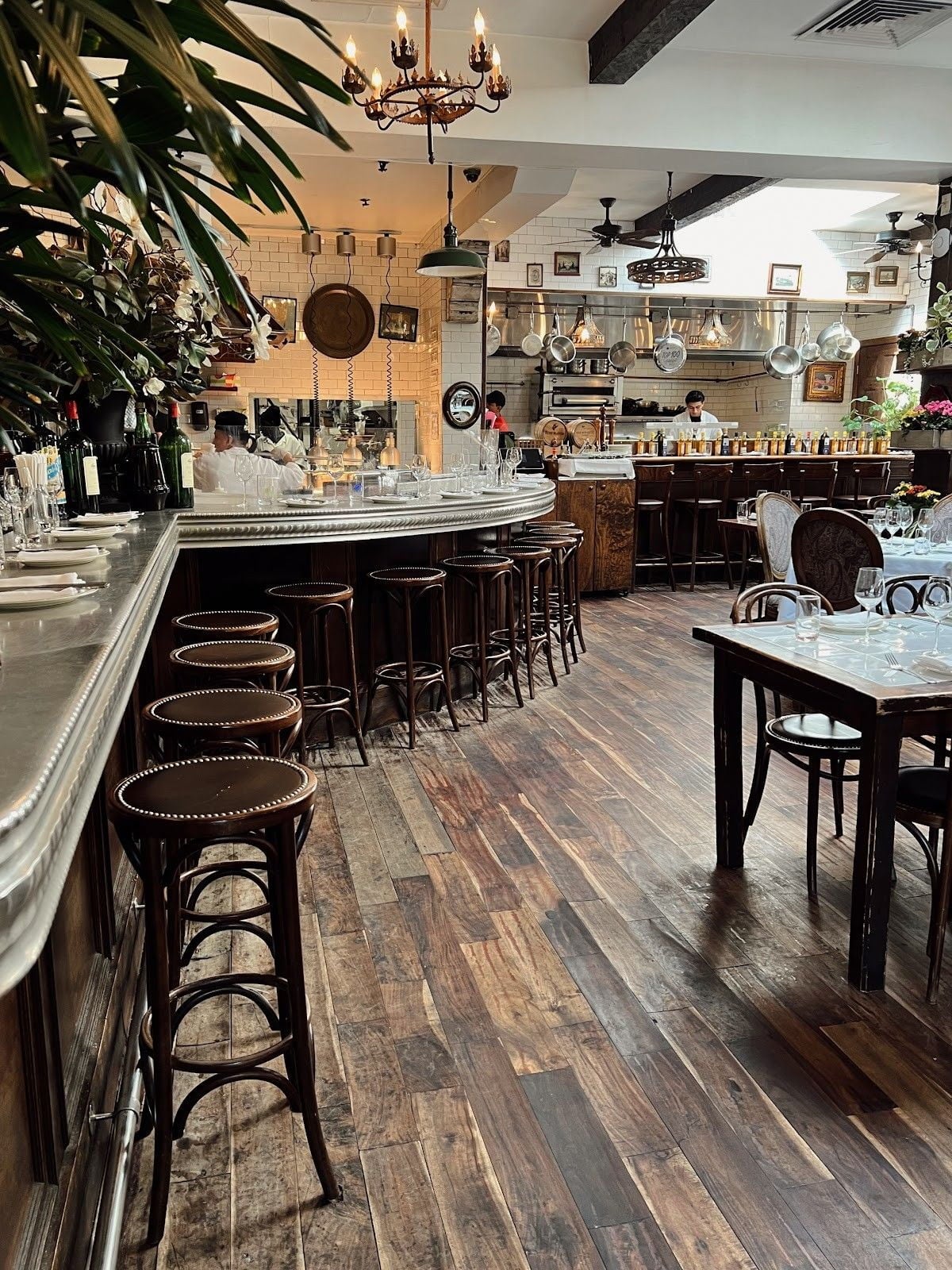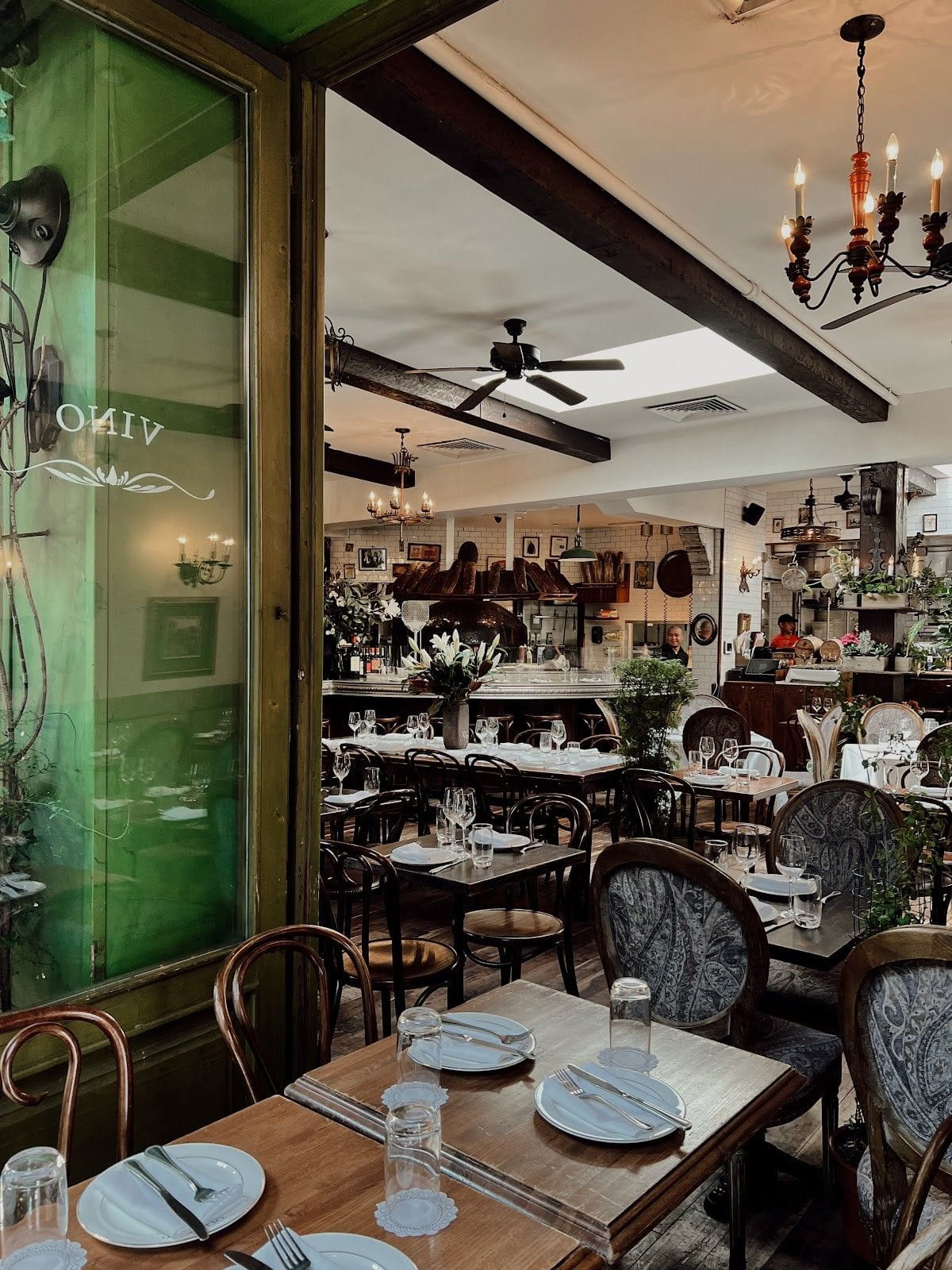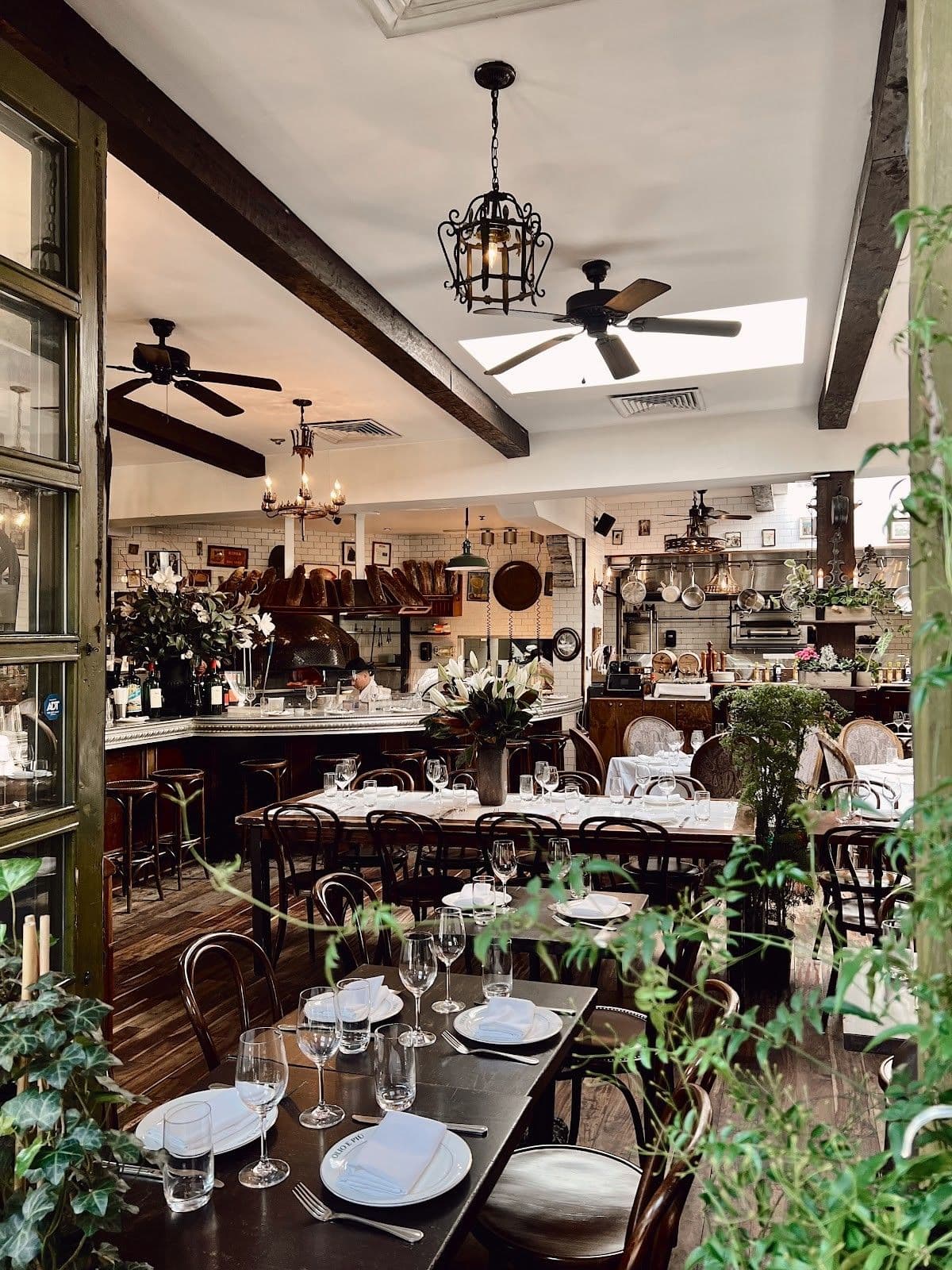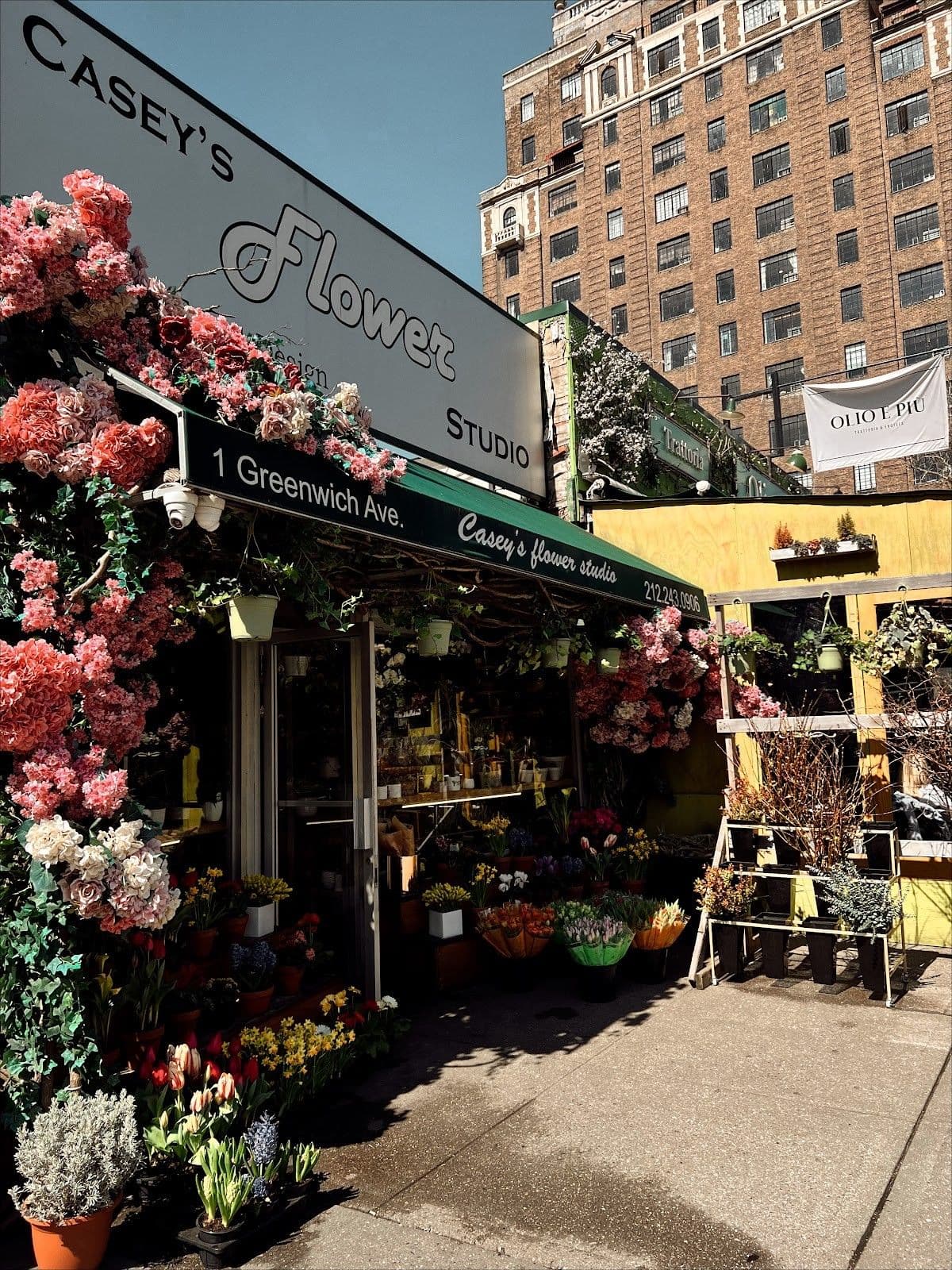 Photo Tip: It's all in the angles. Don't be shy when it comes to snapping a photo! Taking shots of the same place from multiple angles helps tell the full story when you're reliving your adventures.
---
Washington Square Park
When in the village, one must always wander through Washington Square Park. You never know what you'll run into— a tarot reader? a jazz band? a TikTok blind date? Then, just up the road is Washington Mews - a hidden little street that always reminds me of Rue Crémieux in Paris.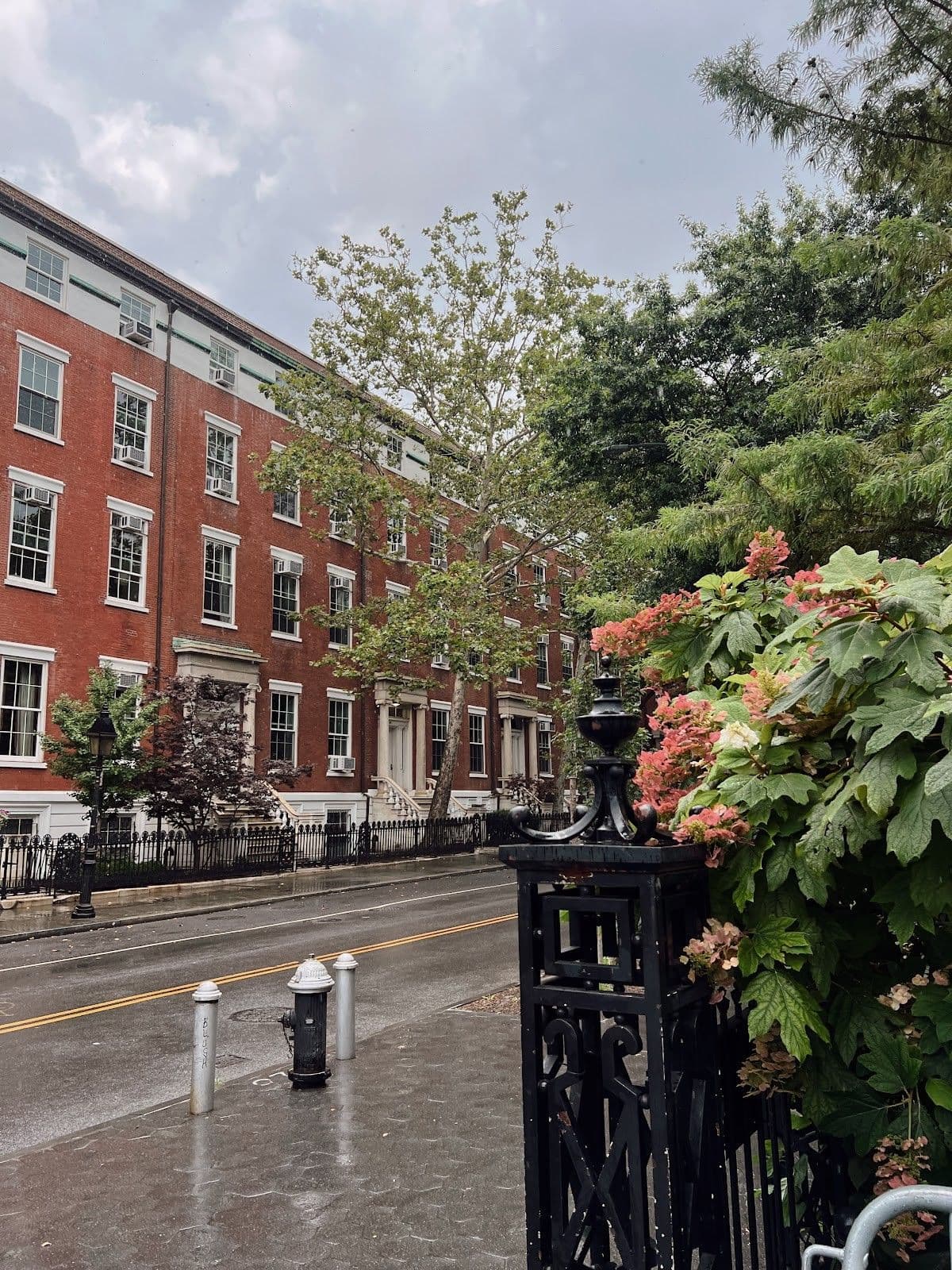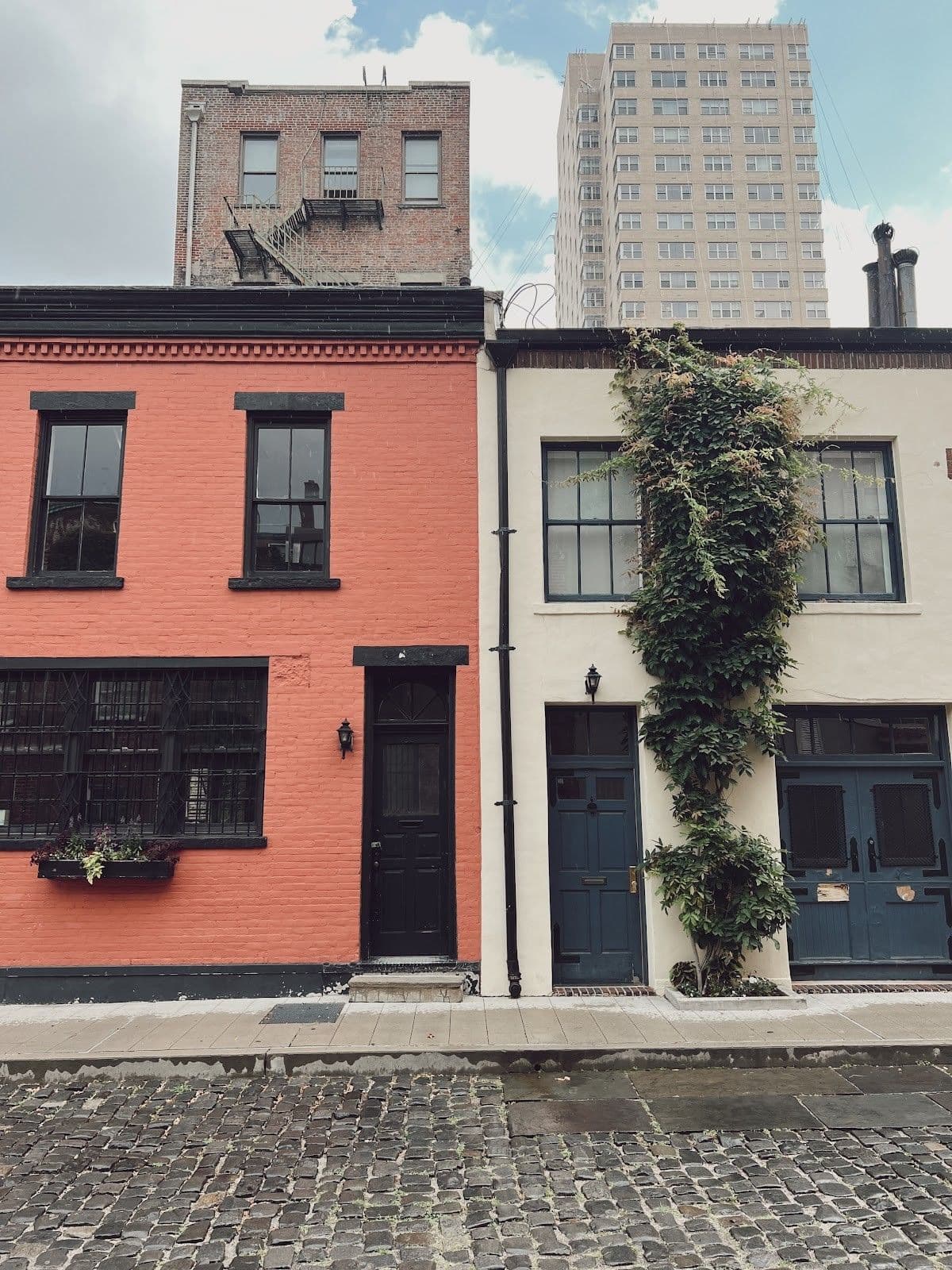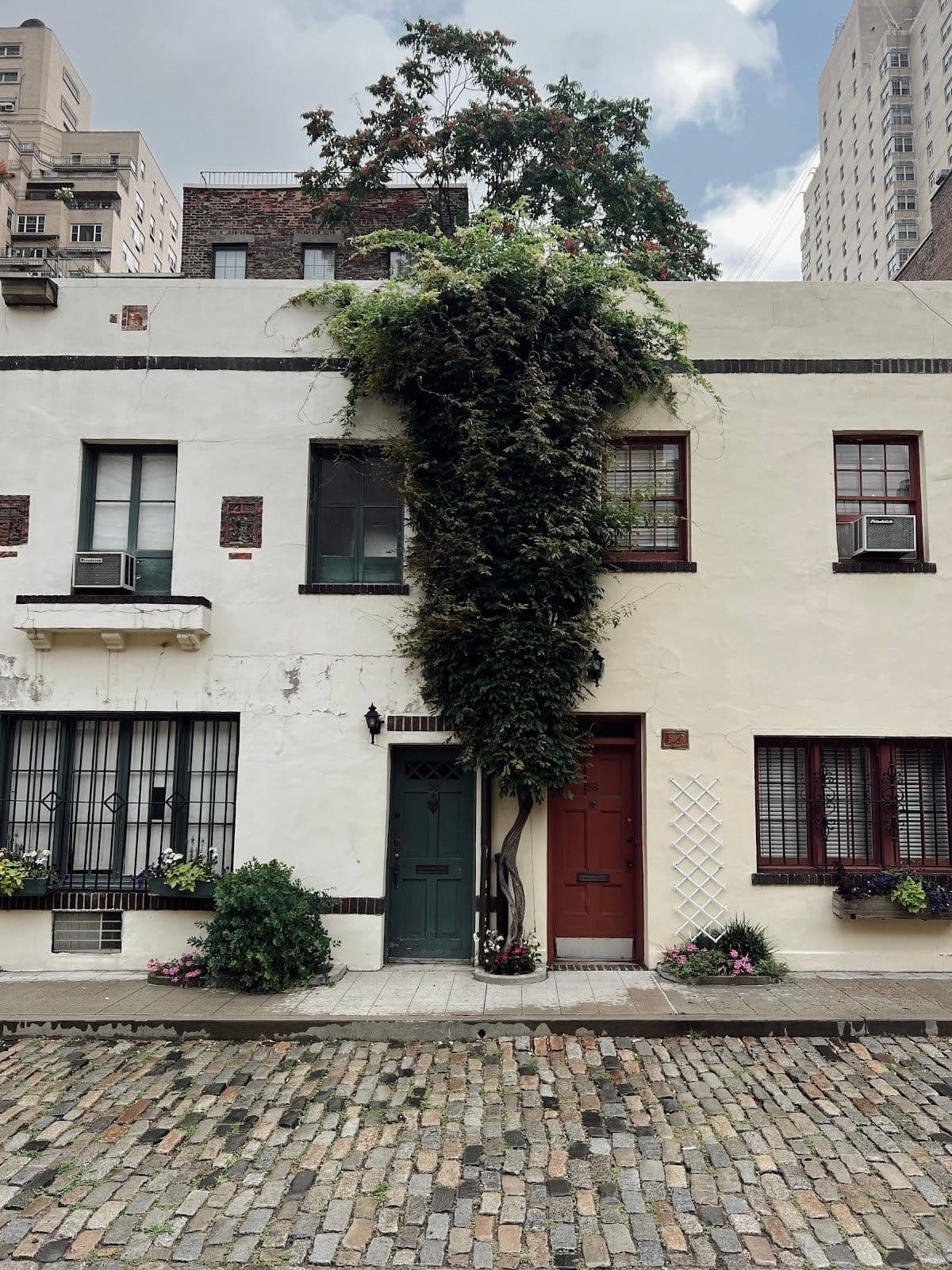 Photo Tip: We return to a classic photography principle - stay present. See the city first through your own eyes, and grab your camera when inspiration strikes.
---
University Floral Design
Heading up to Union Square to catch the L back to Brooklyn, I love seeing the classic facade of University Floral Design.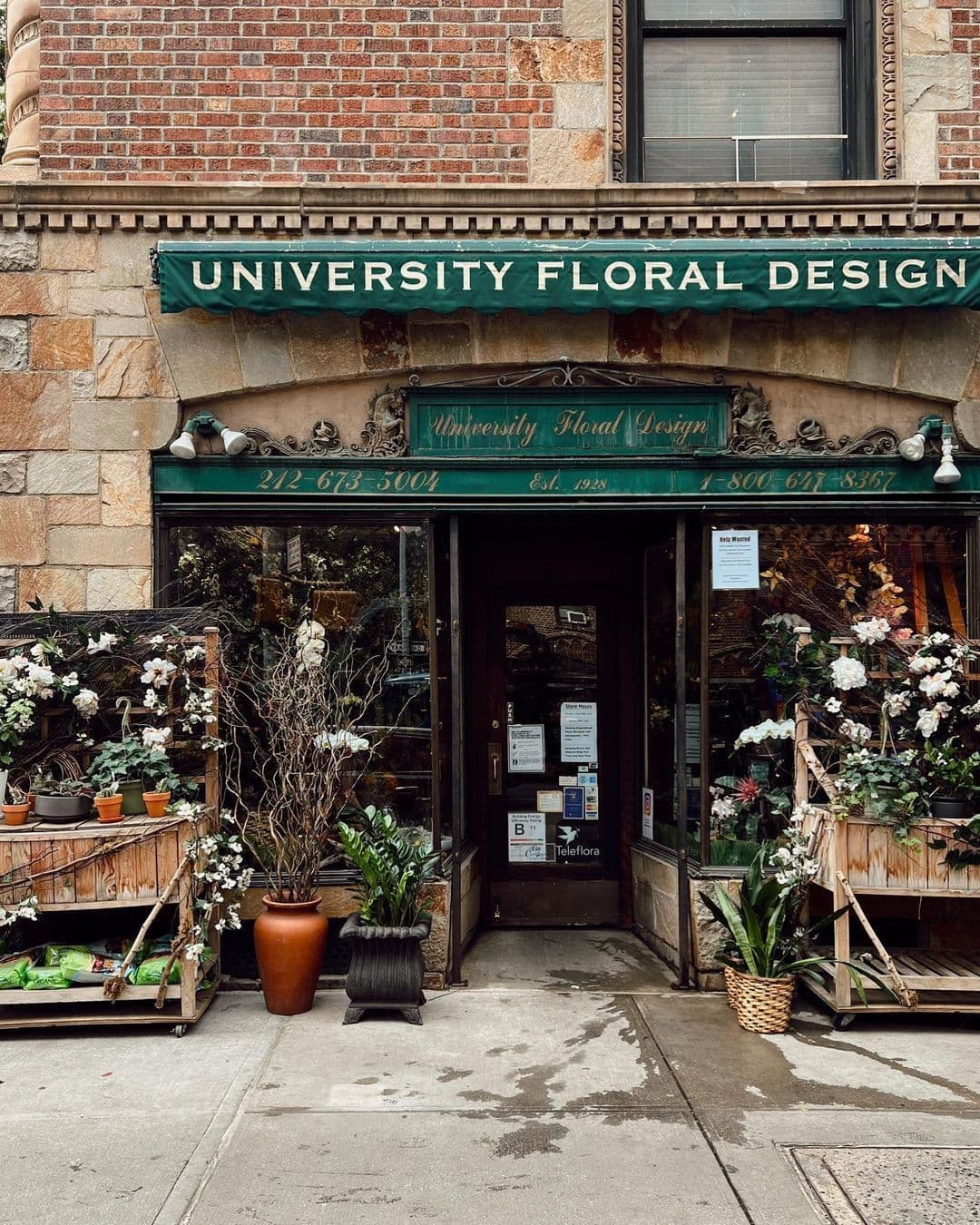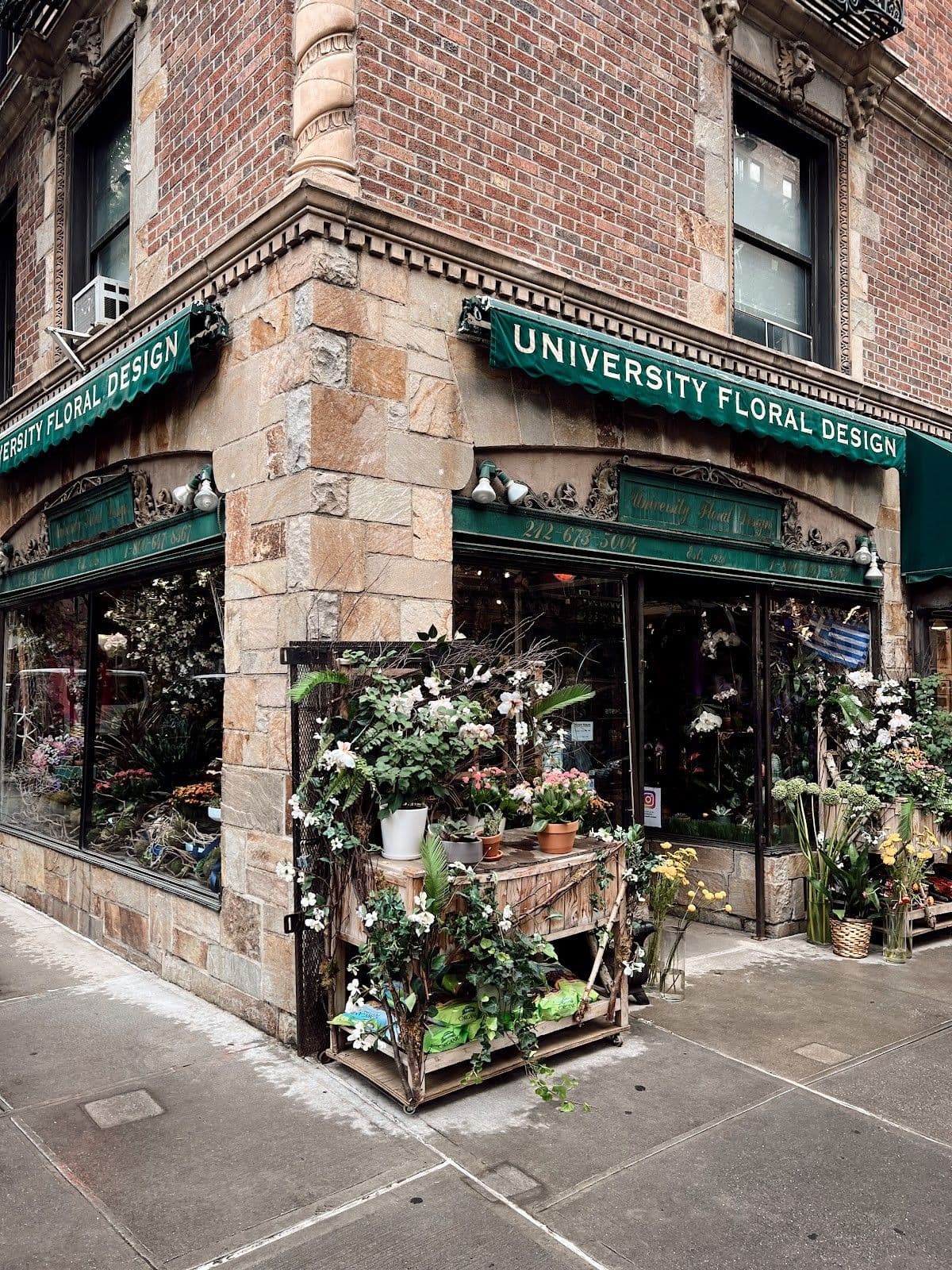 Photo Tip: You don't need the whole building. Some facades speak for themselves, and keeping your camera focused on the details can capture more than if you widen your scene.
---
02. GREENPOINT
Jumping on the train to Brooklyn, we head to Greenpoint next. Greenpoint is the northernmost neighborhood in the Brooklyn borough, situated along the waterfront. Known for its vibrant art and fashion scene, there are plenty of sports worth a stop or a snap! It only makes sense to start this highlight with a coffee shop.
---
Rhythm Zero Coffee
Part coffee shop, part art gallery. Rhythm Zero is a quiet escape off the beaten path in Greenpoint, Brooklyn a block away from perfect Manhattan views at Transmitter Park.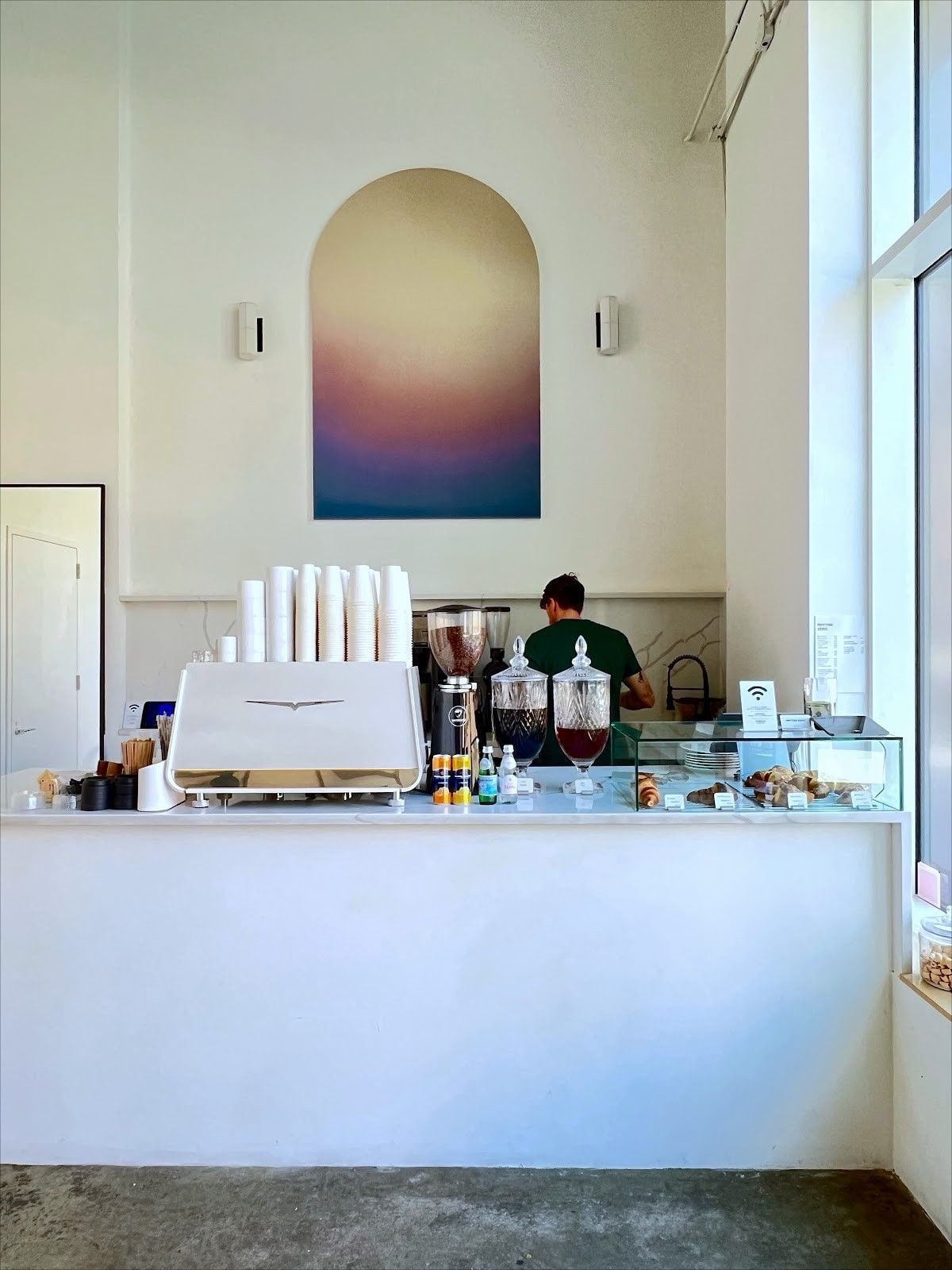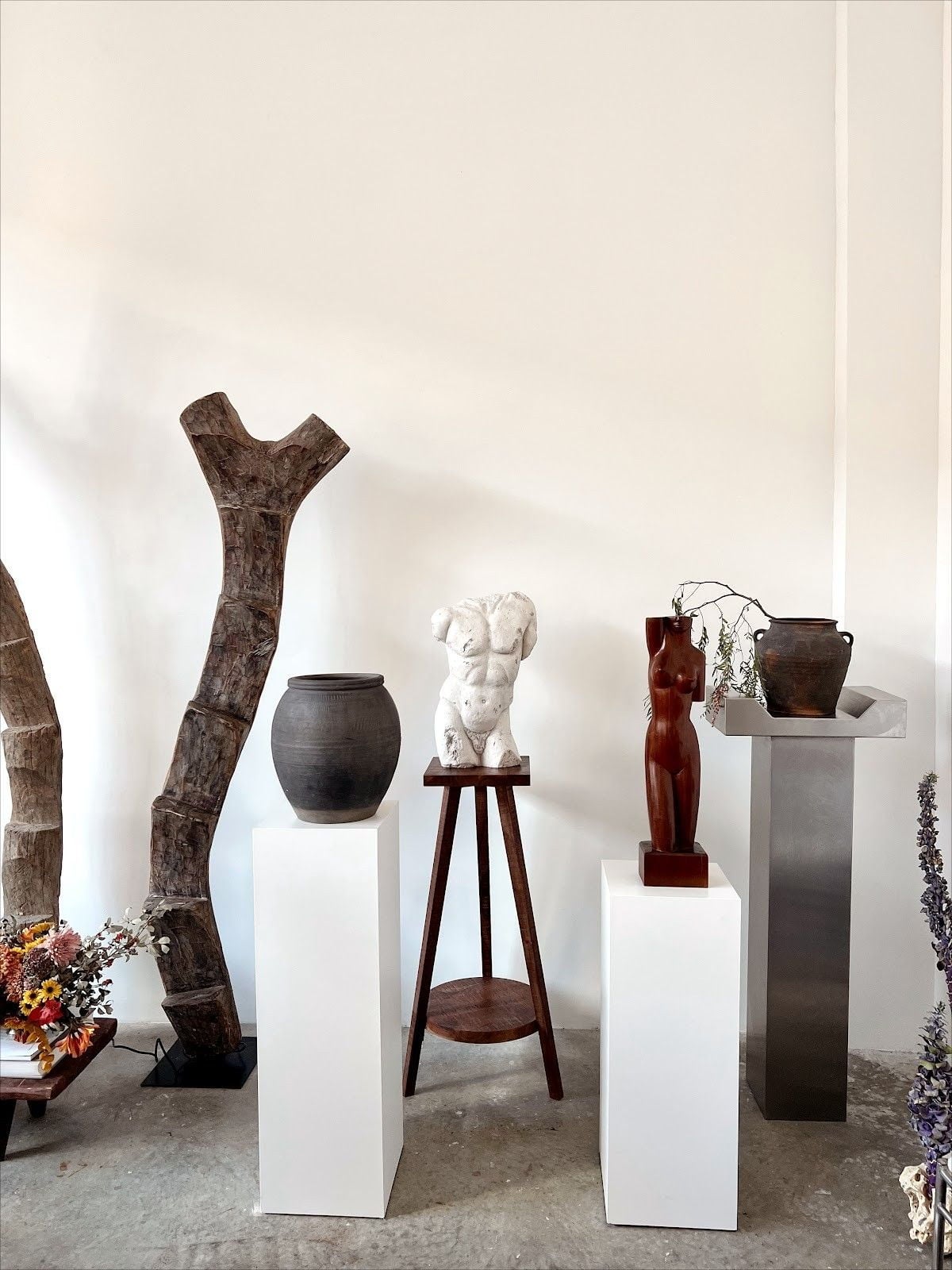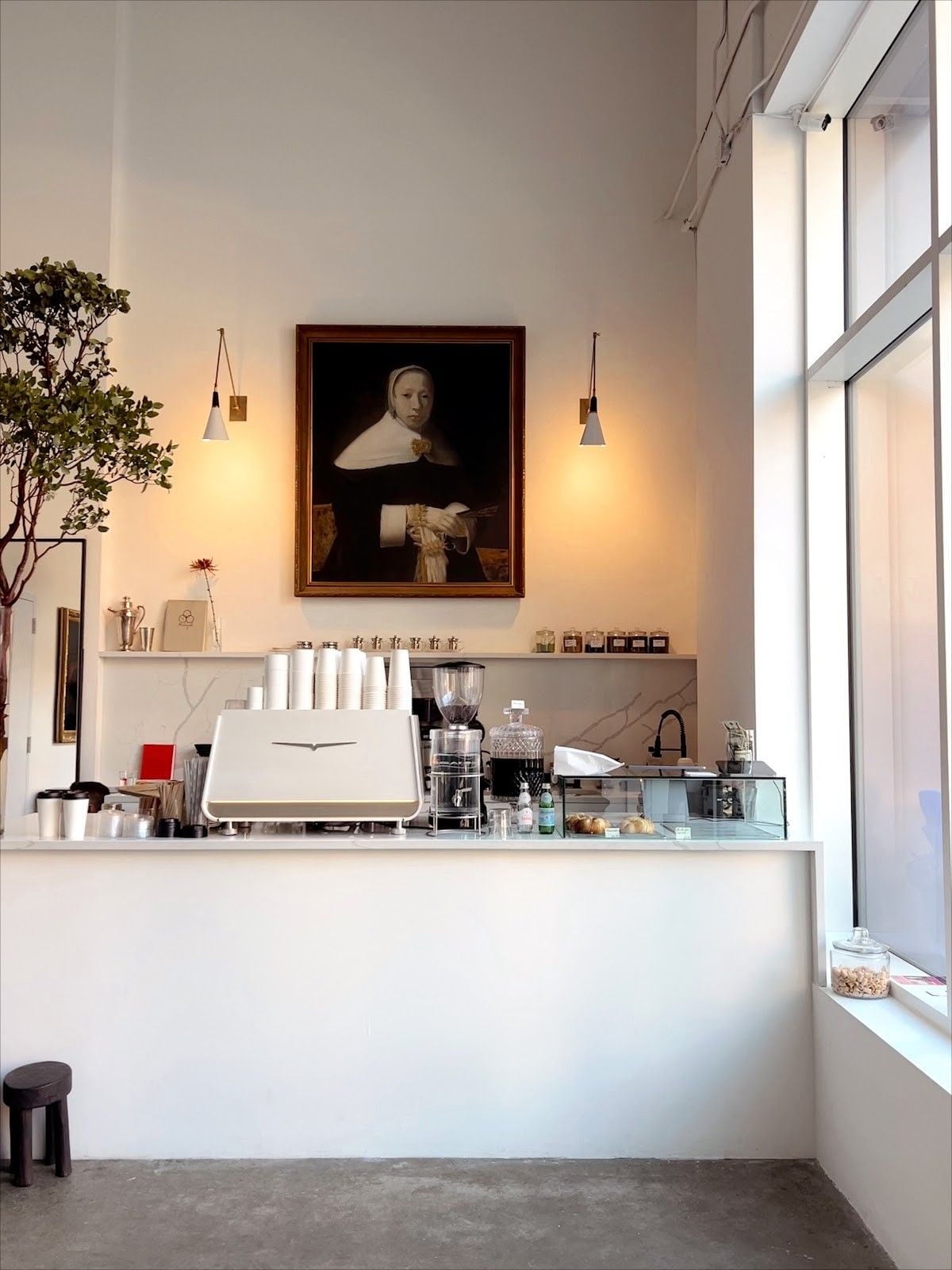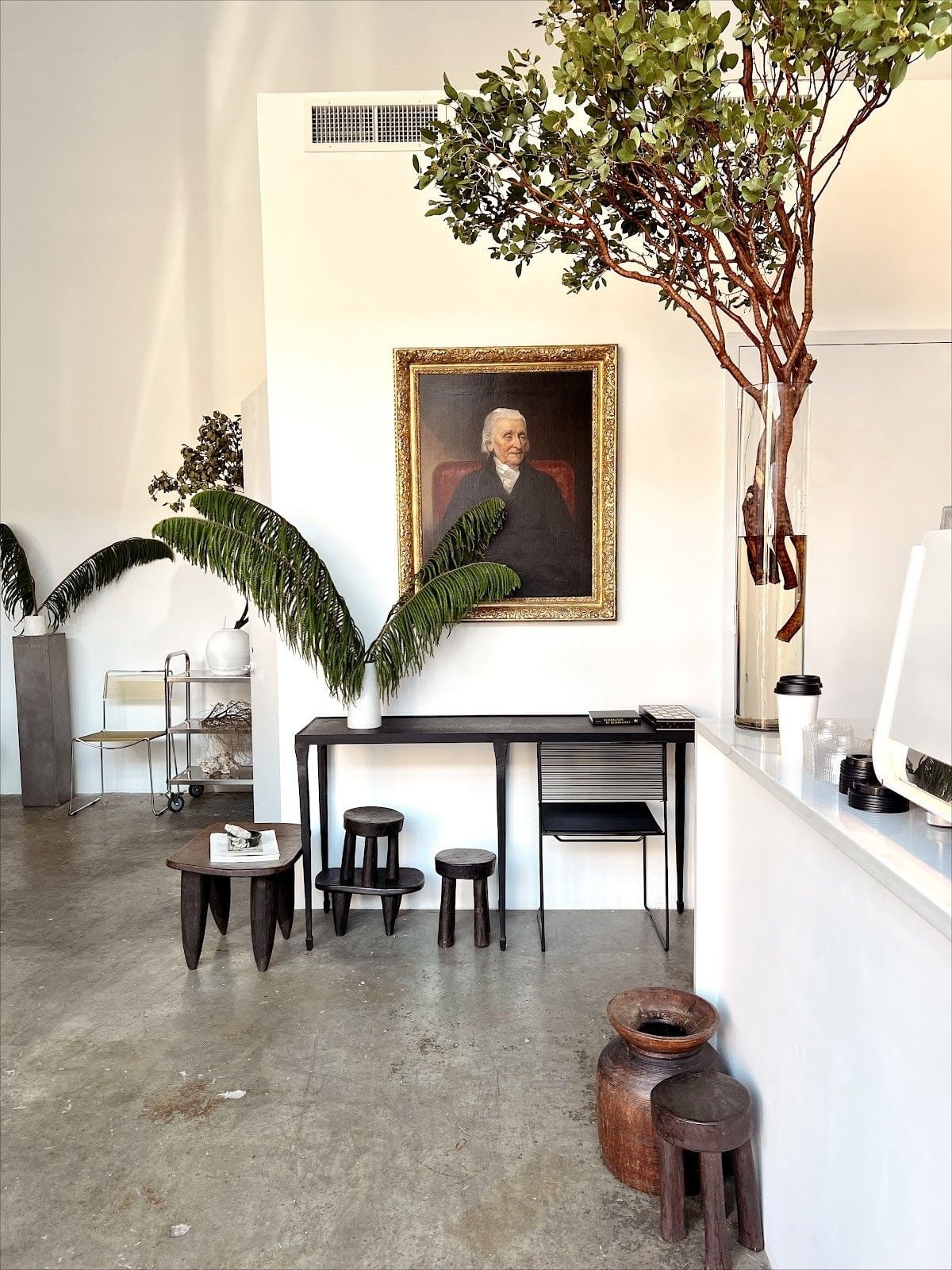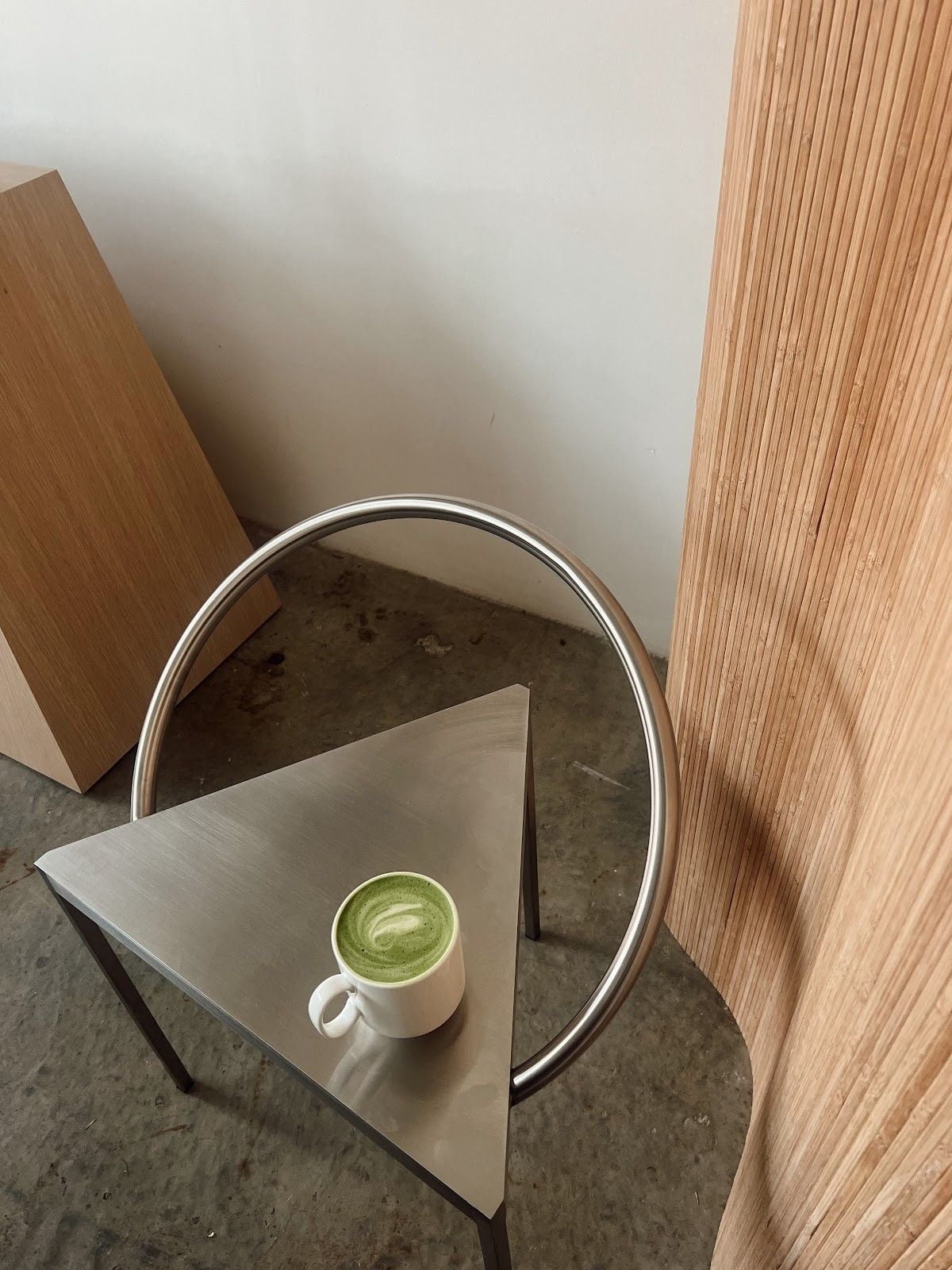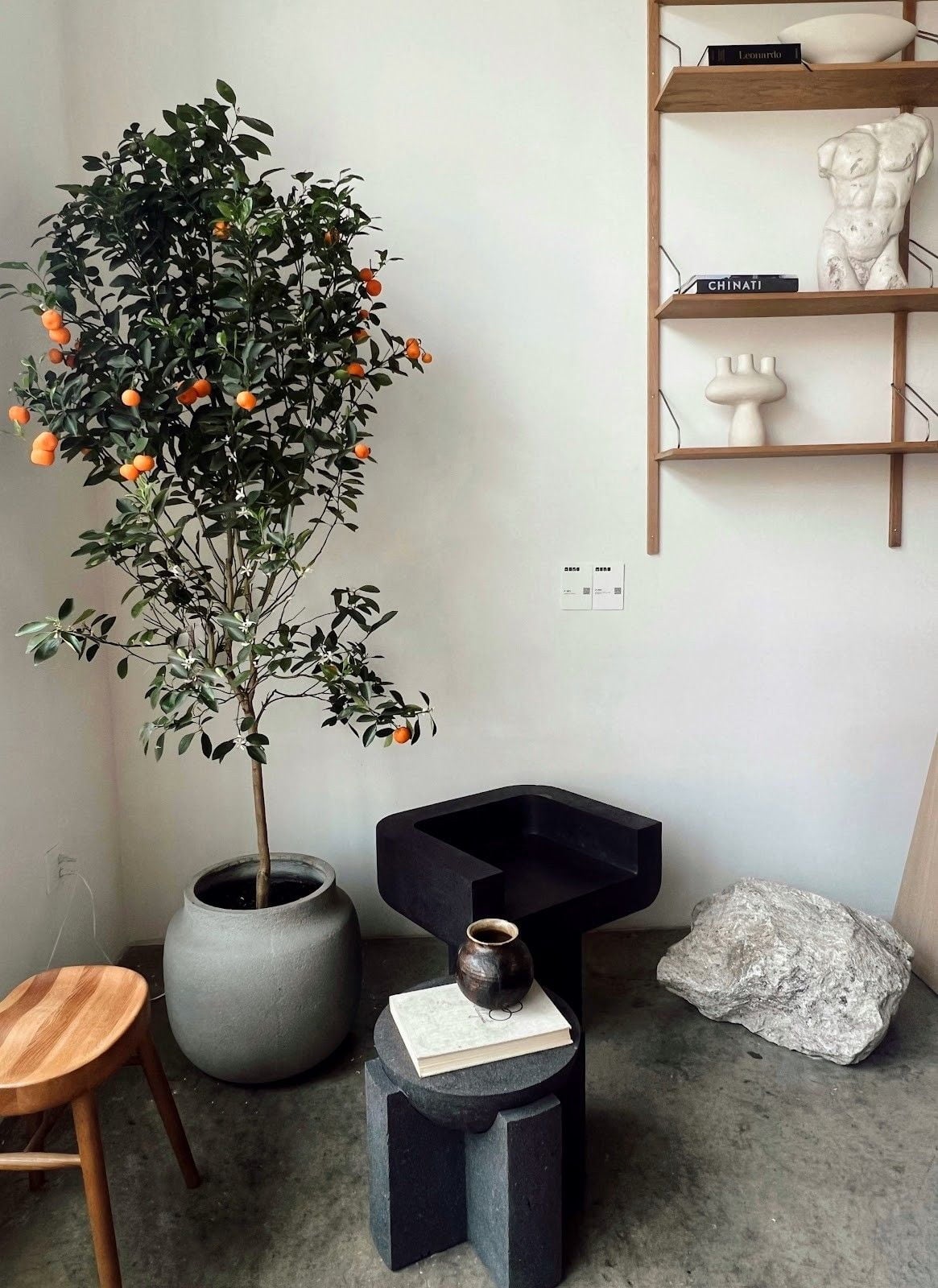 Photo Tip: Play around with the height of your camera. Get above or below your subject to capture it in a new light. Have fun with the lighting, size and emotion that come from finding a new vantage point.
---
Greenery Unlimited
Greenery Unlimited is one of my favorite "urban jungles" in the city. The staff are knowledgeable and they have a great selection of NYC apartment-friendly house plants if you live locally. If you're just visiting, it's a welcome contrast and a breath of fresh air.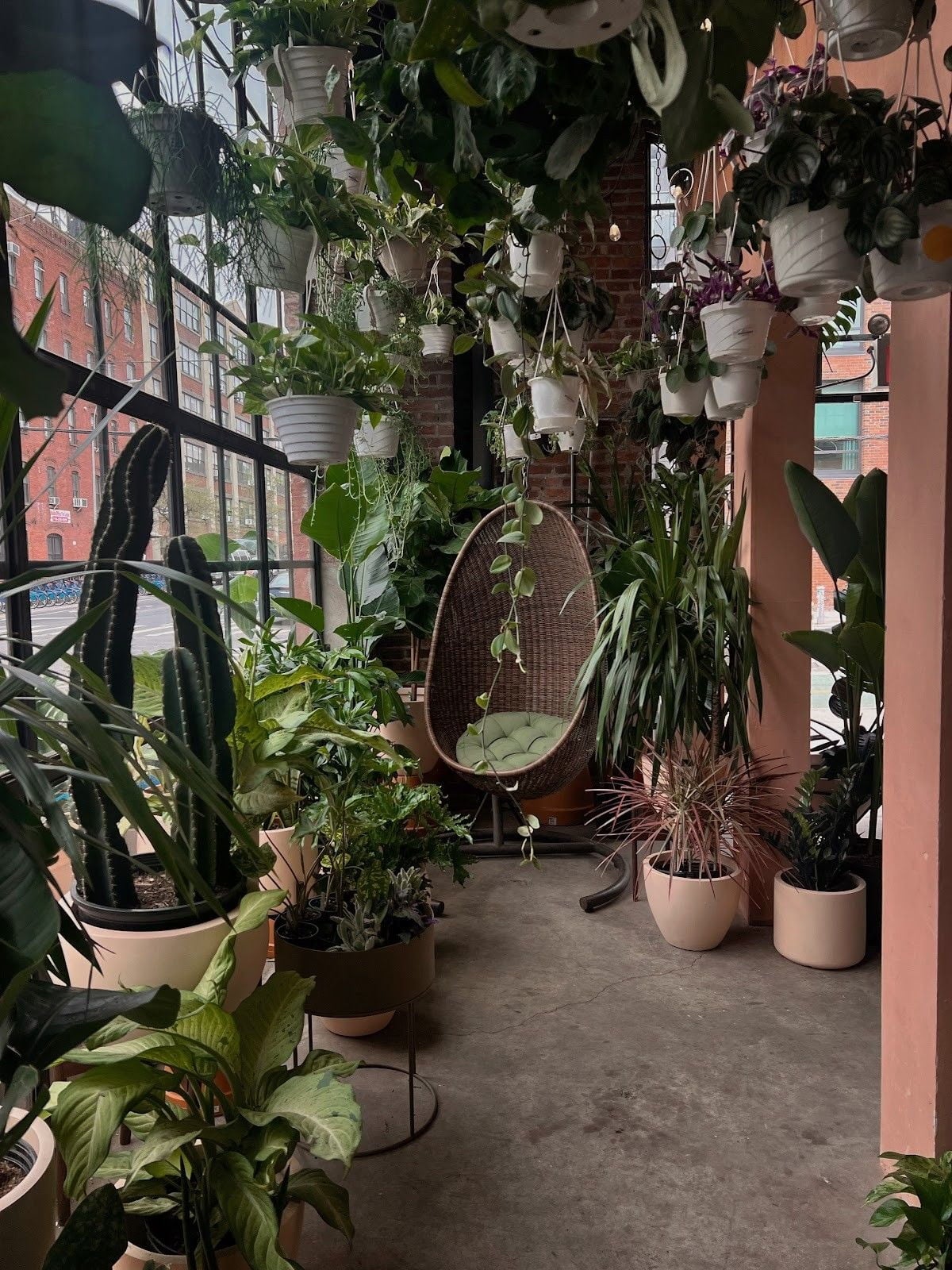 ---
Feng Sway
Feng Sway is an aesthetic home goods shop equipped with houseplants, disco balls, and a vintage clothing selection. A favorite for finding unique trinkets to bring back home.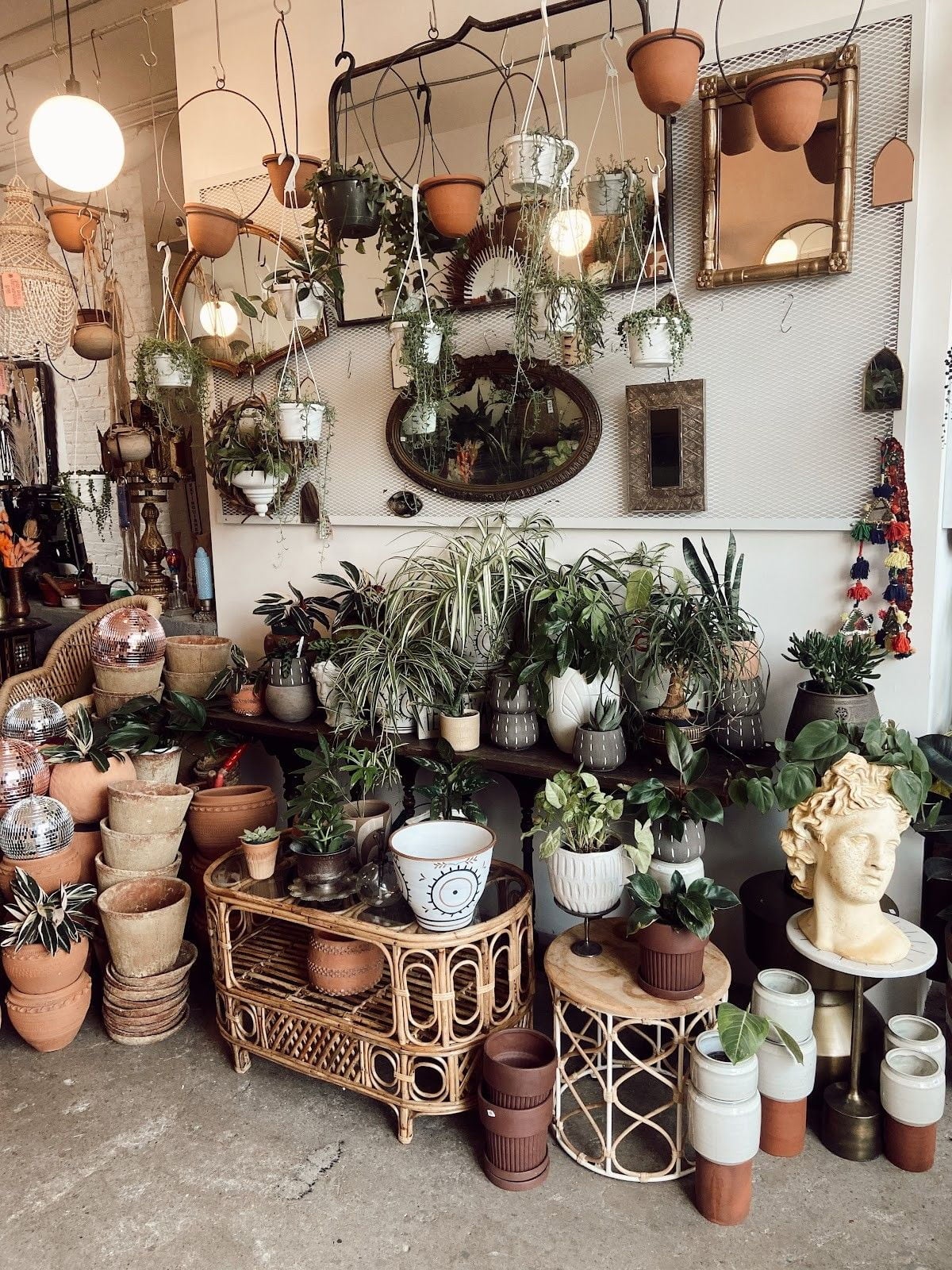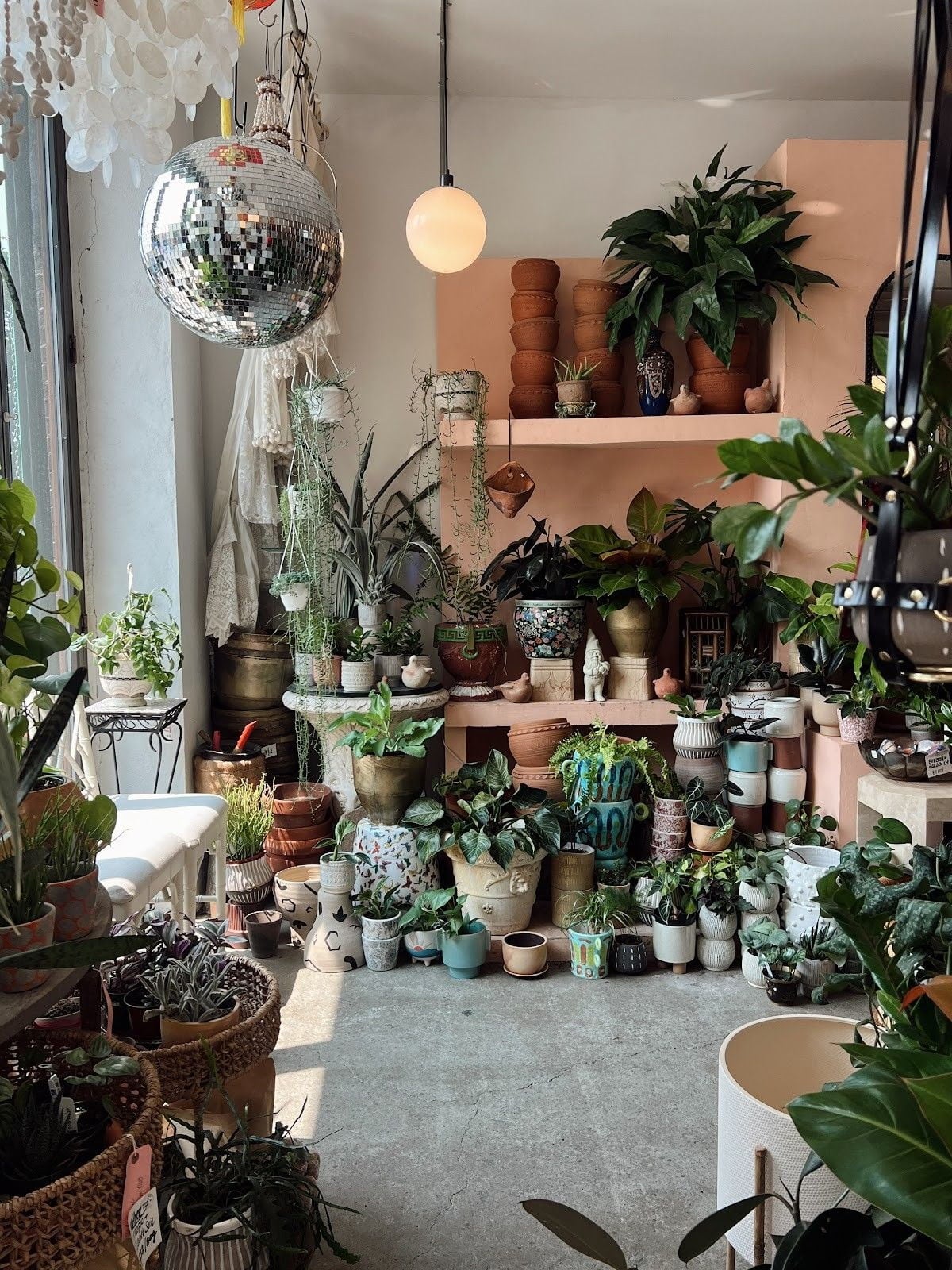 Photo Tip:Not enough room in your suitcase? Snap a photo! This way you can still take home every souvenir, without the extra baggage.
---
03. East Village & Lower East Side
Last but certainly not least, we head back to Manhattan to explore East Village and Lower East Side. While this neighborhood is known for its nightlife, it's a local favorite for daytime cafes.
---
La Cabra Bakery
Cafe hop from East Village down to the Lower East Side. I recommend starting with pastries and a cappuccino at La Cabra Bakery. As you stroll East Village, keep an eye out for @ellestreetart's vibrant murals peeking through the brick buildings.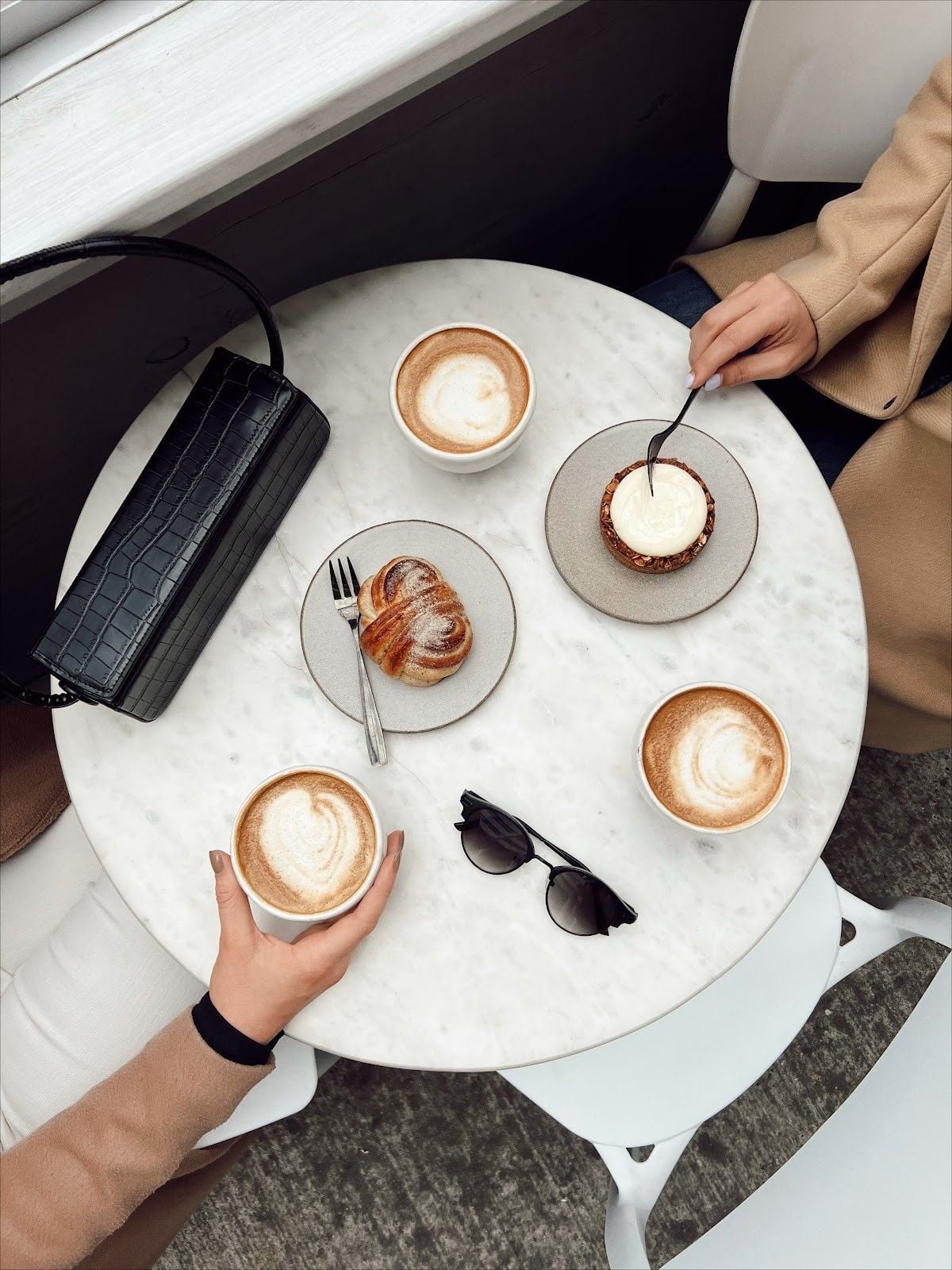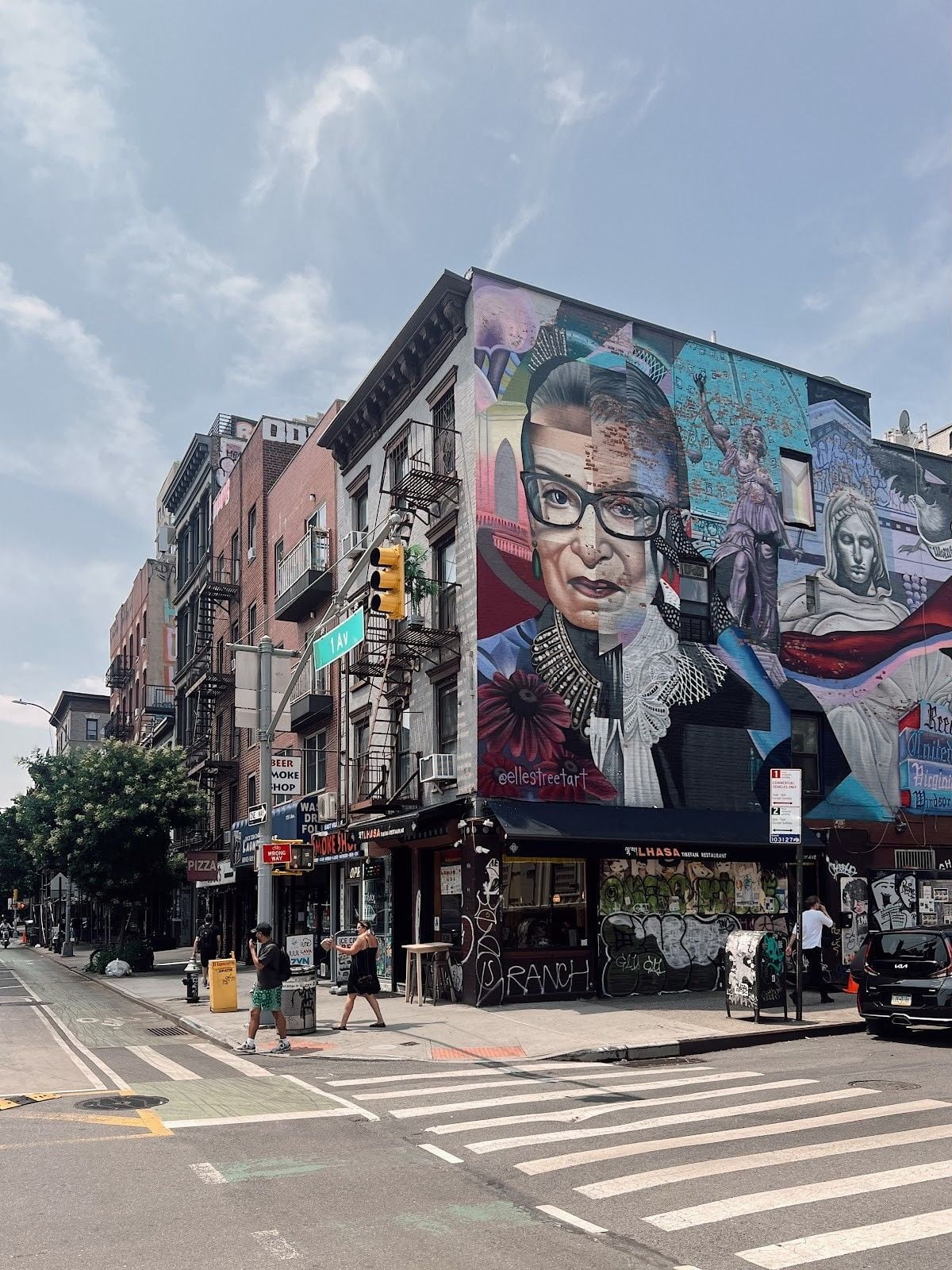 ---
Davelle
Next, stop at Davelle for their IG famous toasts in their cozy nook of a restaurant. The toast speaks for itself in this photo!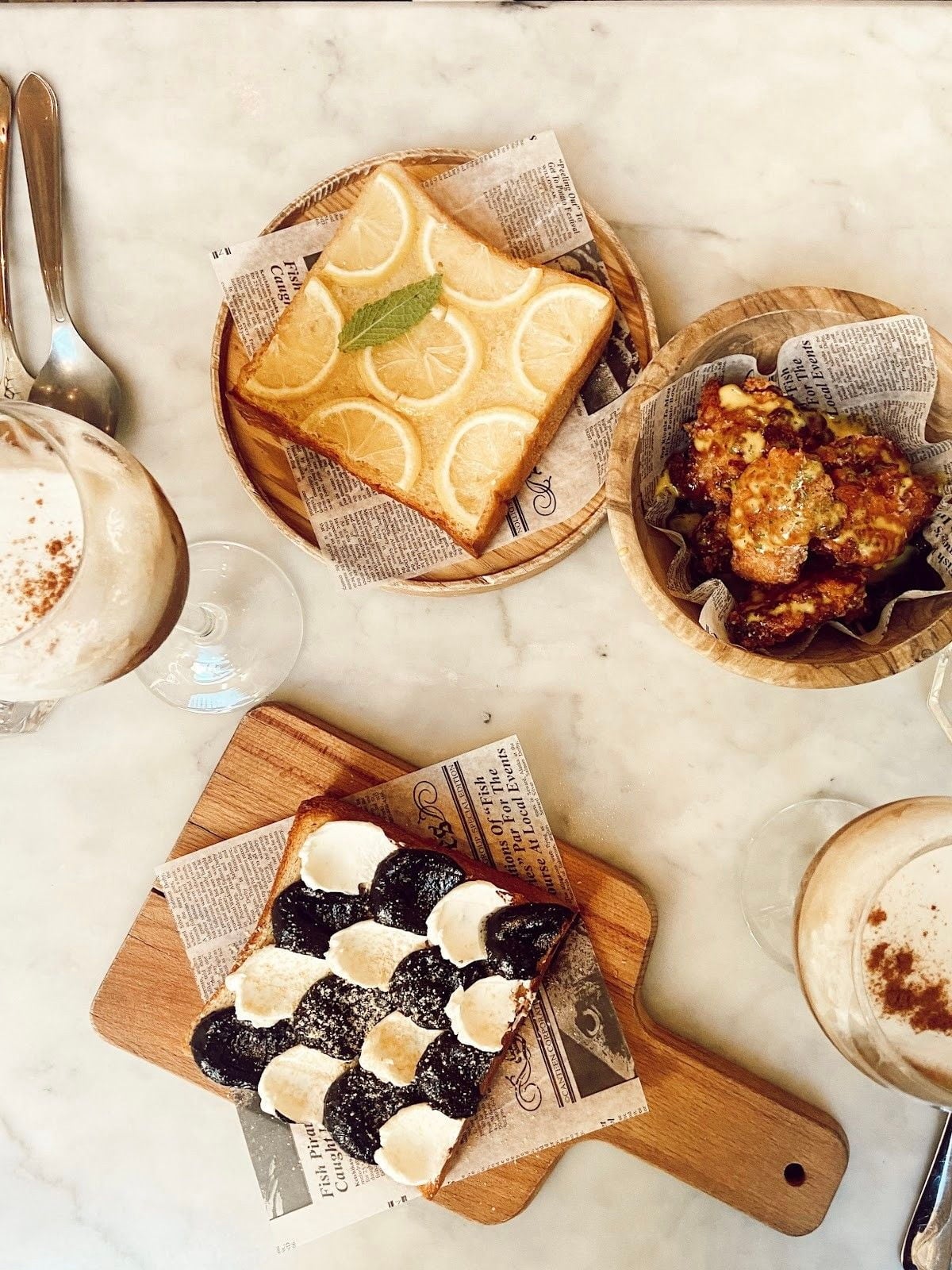 Photo Tip:When taking an overhead shot, use the grid on your phone to guide you.
---
Ludlow Hotel
Once afternoon hits, head to the Ludlow Hotel. The Ludlow Hotel in Lower East Side has a stunning moody lobby, great for catching up on work or grabbing a cocktail with friends.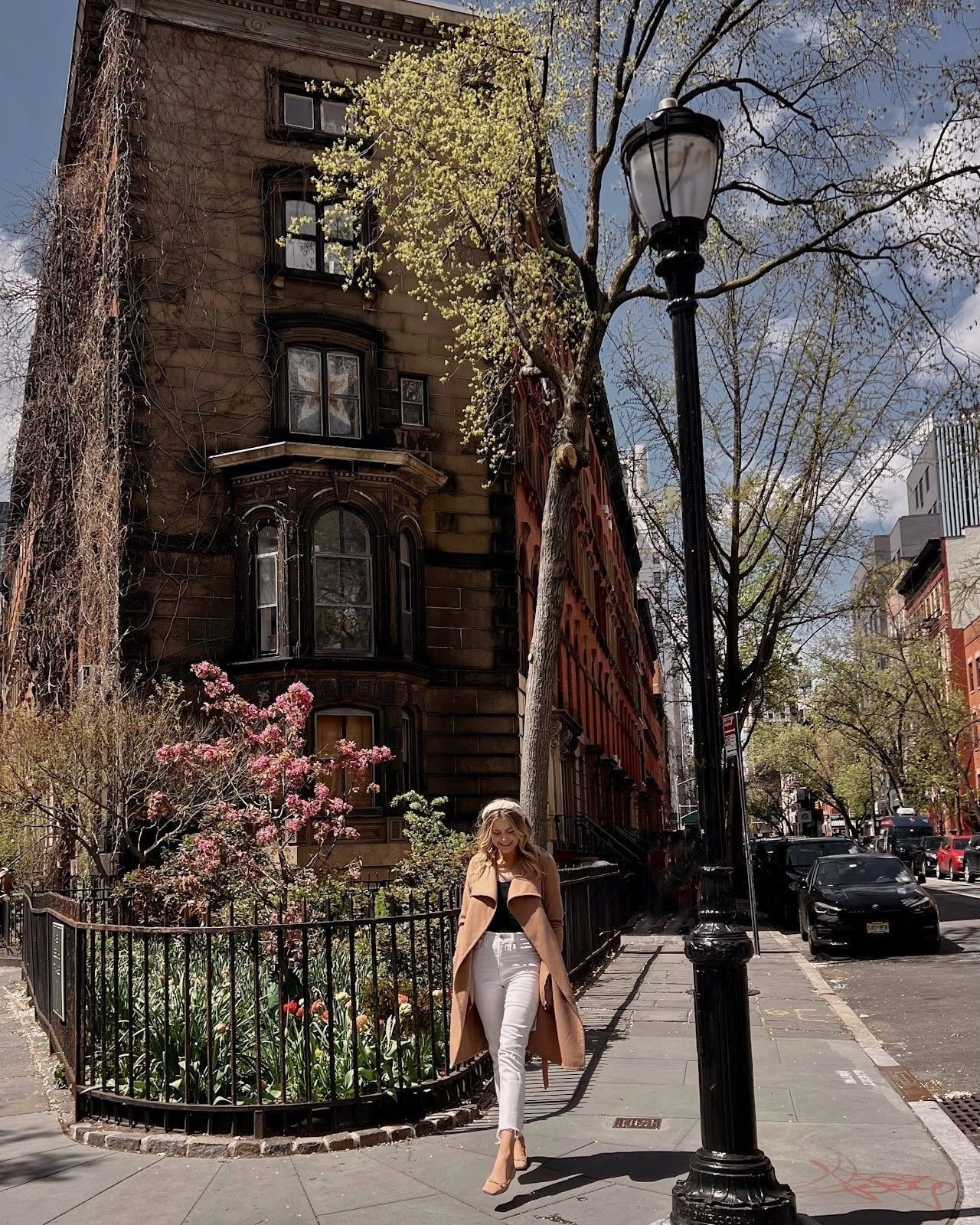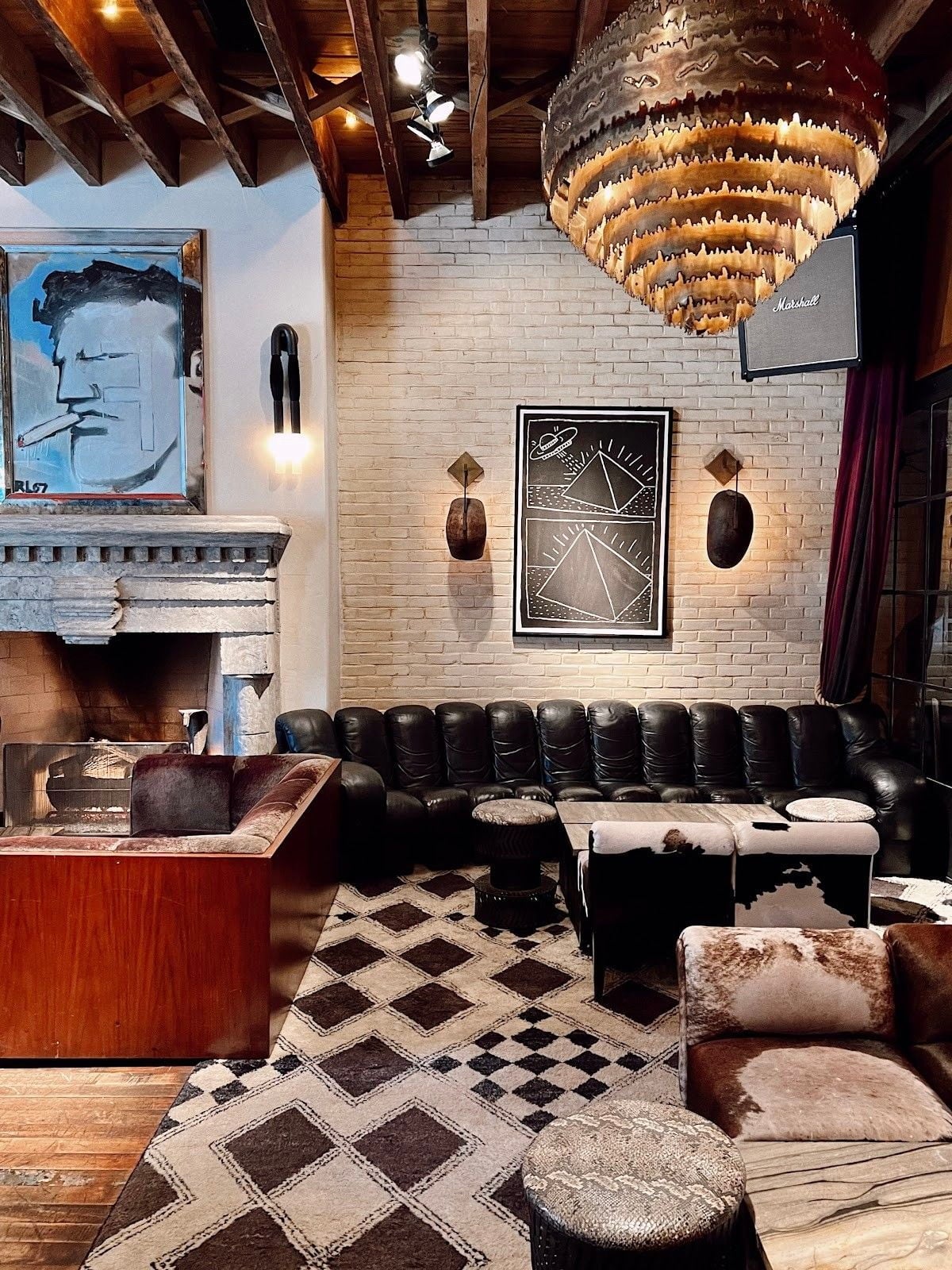 Photo Tip:Remember to have fun. Some of your best shots come from spontaneity and unexpected adventures. Here's to the stories we will tell!