Analog photography has long been a favorite medium for creatives, and it is steadily re-gaining popularity among photographers in the digital age. Bringing back the nostalgia of film allows the snap happy to step back in time — and away from their screens. We connected with a local Denver photographer, Maya Boustany on the format of film after falling hard for her portfolio. Maya is a talented multi-format photographer with a passion for analog, known locally for her coverage of the Denver music scene. Read on to glean words of wisdom
Hi Maya! Tell us a little bit about yourself.
My name is Maya Boustany and I was born and raised in Chicago. I moved to Denver to pursue photography about 6 months ago. I studied video editing and documentary in college and found myself more at peace when I leaned more into photography. What started as a way to get me through my days has turned into my full-time job, and I couldn't be more grateful.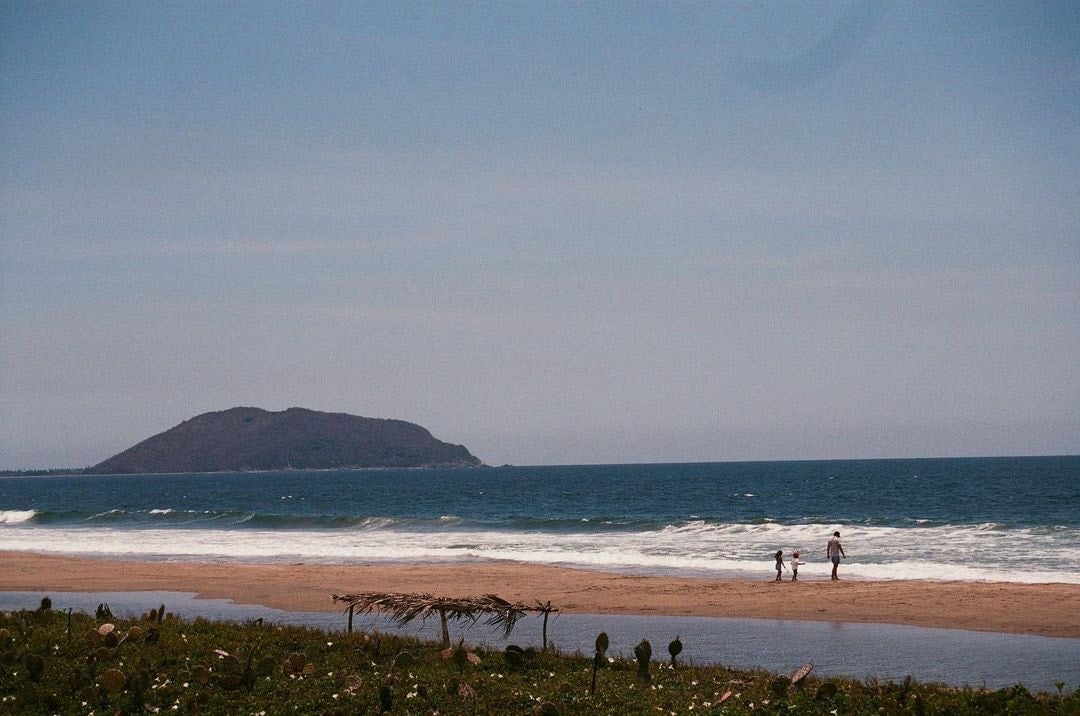 Zihuatanejo, Mexico — Taken on Nikon N65 35 mm film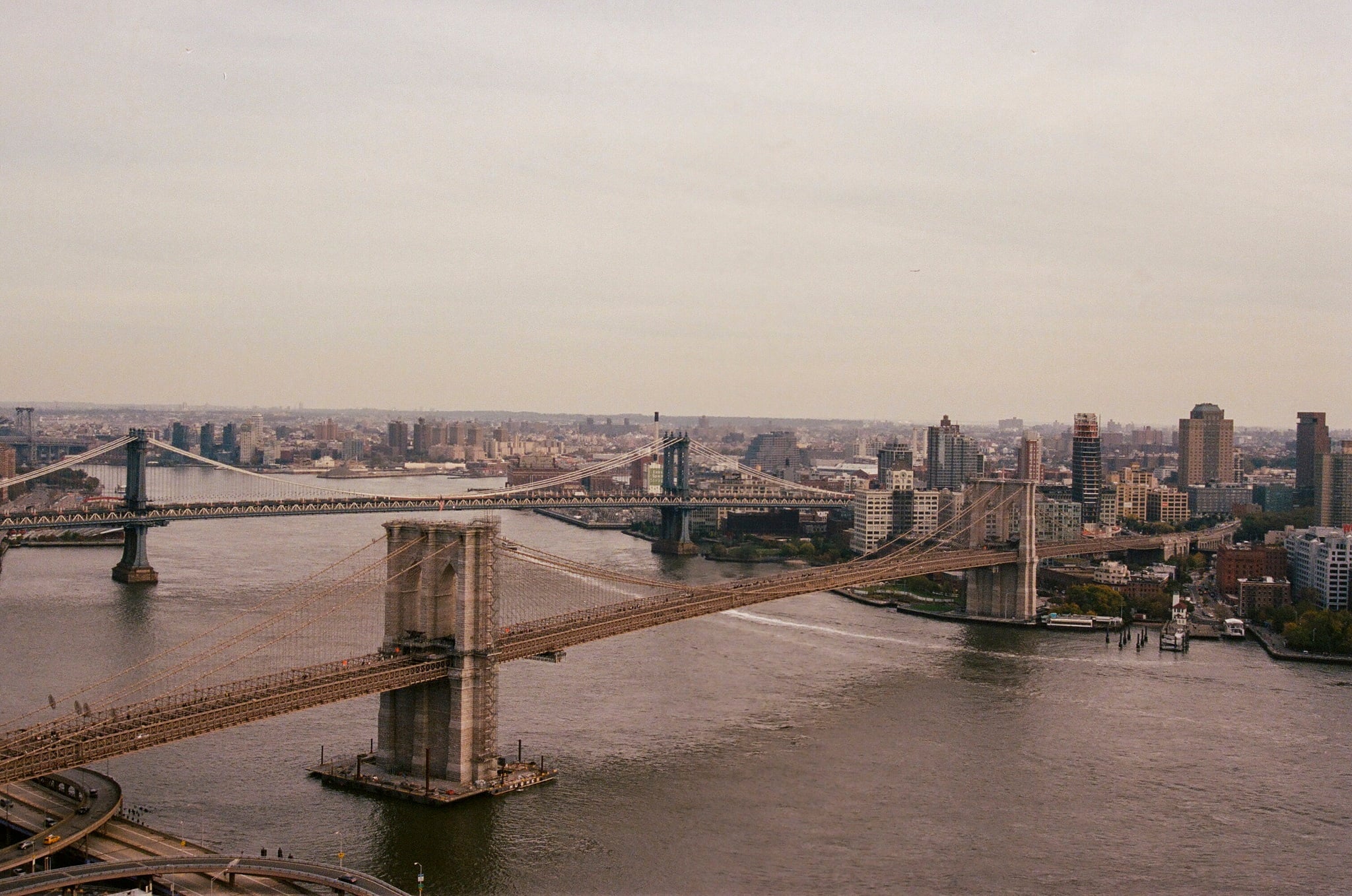 Welcome to Colorado, we are so glad you're here. What made you get into film photography and why do you love it?
About a year or so before I finished college, I felt a bit lost and was unsure about where I was going with my life. I found my dad's old film camera in a storage unit we had back in Chicago. I took it to get fixed and haven't stopped shooting with it since. It's an old Nikon N65 with a built-in flash and was a great camera to get me started.

A few months after I fixed the camera, I went to Las Vegas and Utah. I visited Zion National Park and other small cities throughout Utah — I ended up shooting through 14 rolls of film. After I saw how they came out, I fell in love with film photography.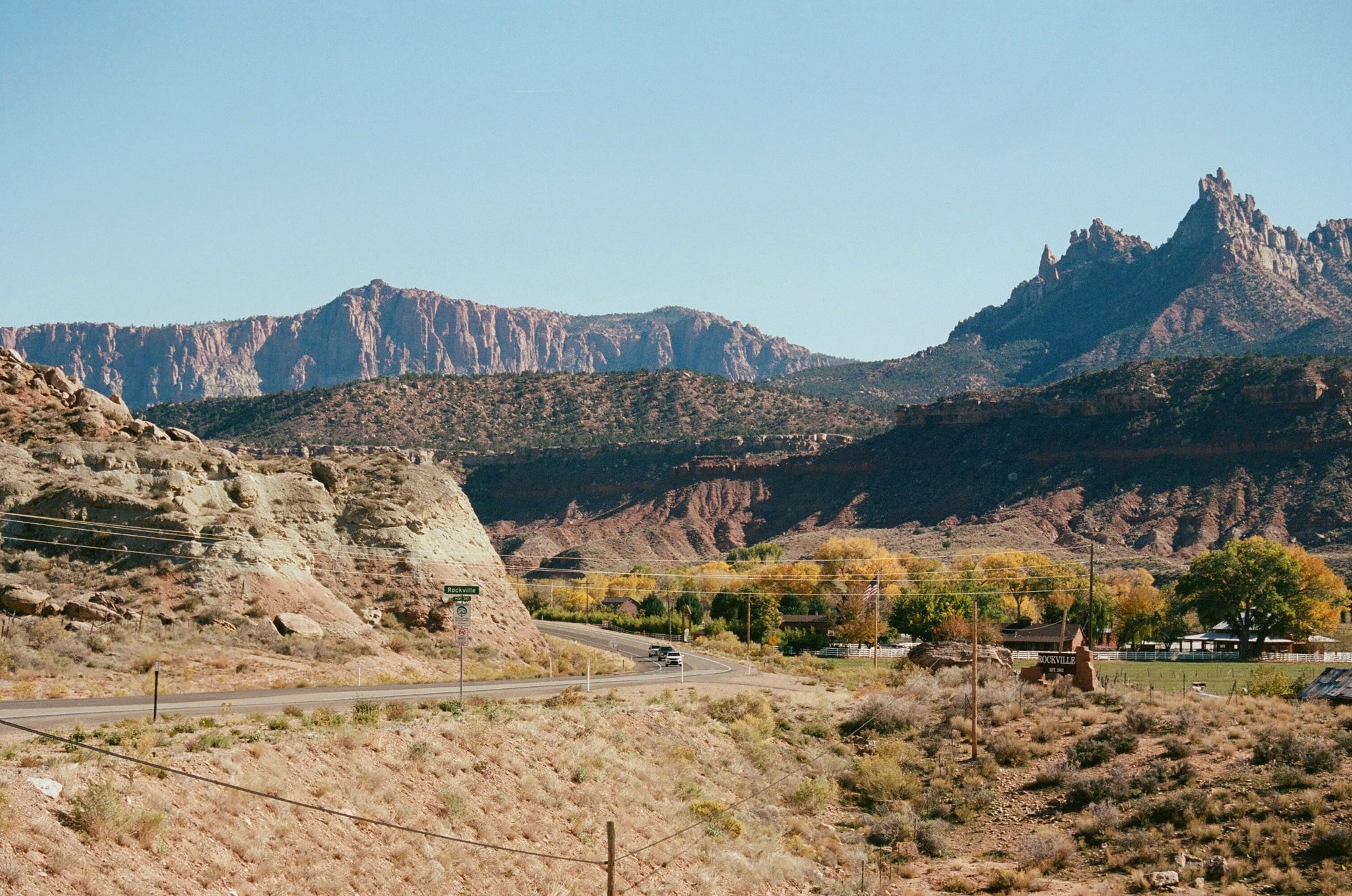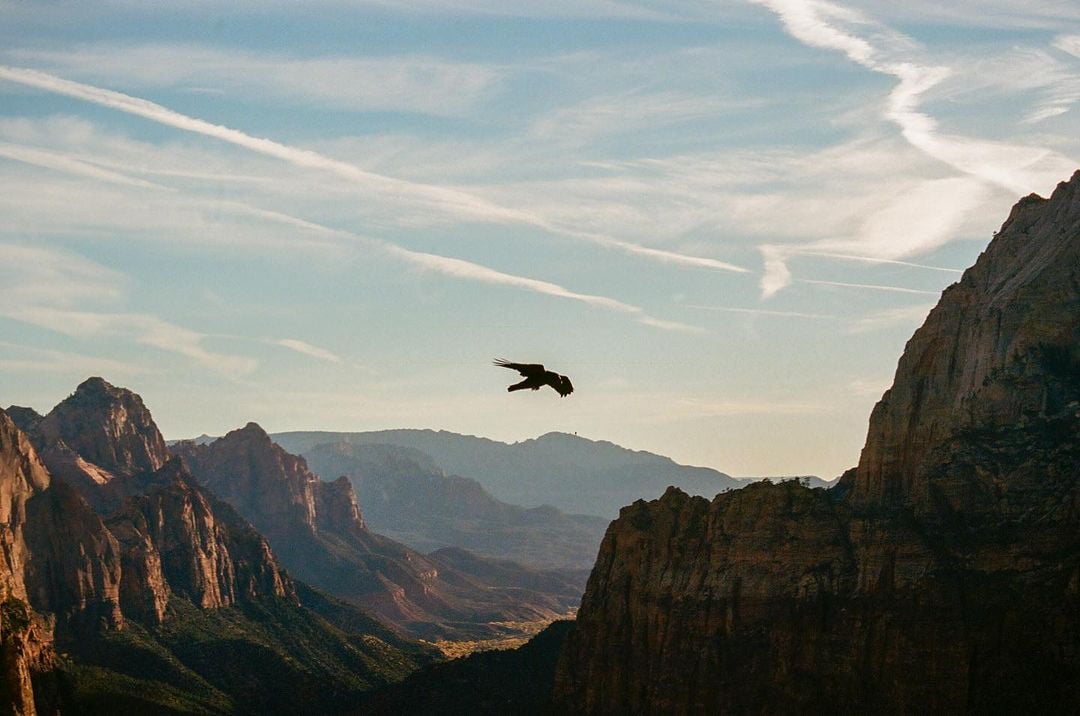 Zion National Park — Nikon N65 35mm film.
What should we know about traveling with film? Can you give us some insider knowledge?
For starters, if you are traveling by plane always remember to request a hand check instead of putting your film through the X-ray machines when going through security. The x-ray can damage your film or ruin the rolls that you have already shot on.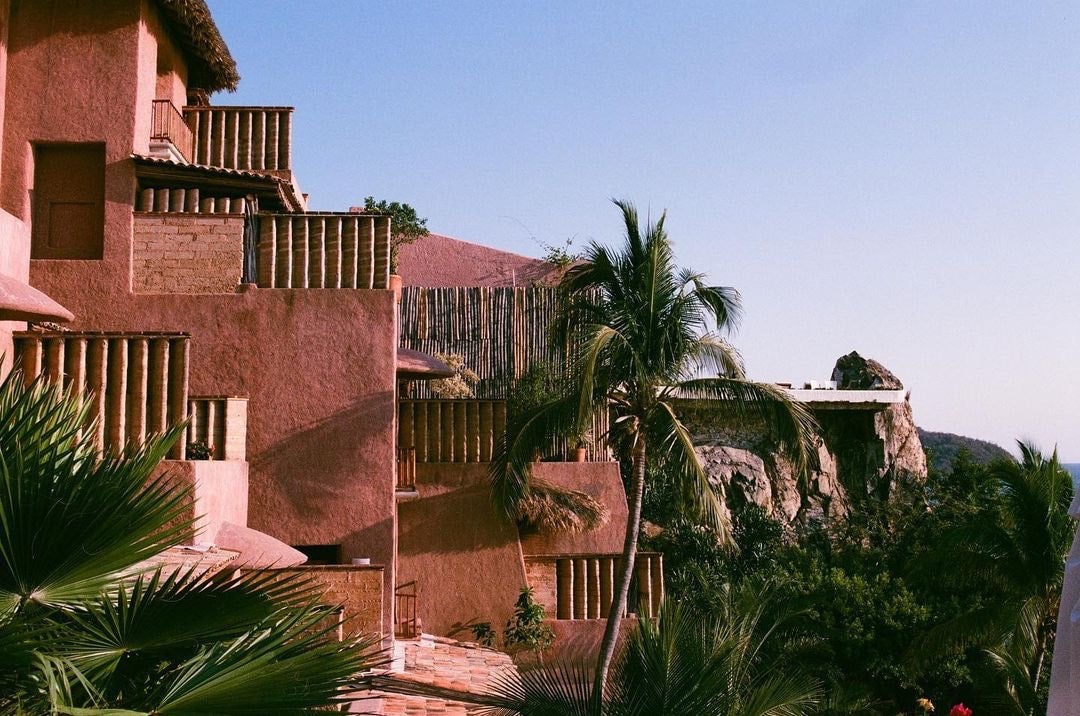 Zihuatanejo, Mexico — Taken on Nikon N65 35 mm film.
How much photo gear do you like to keep on you?
When traveling, I like to carry at least two film cameras on me — A point-and-shoot and another with an interchangeable lens with more range. I use that one for landscape shots. I found an Olympus Infinity Zoom 105 at a vintage pop-up in Chicago last summer and I try to keep it on me at all times.

The beauty of film is that in each roll you most likely only have 36 frames, if not less on older cameras. You have to learn the art of picking and choosing your shots. I used to overshoot because I did not want to miss any moments.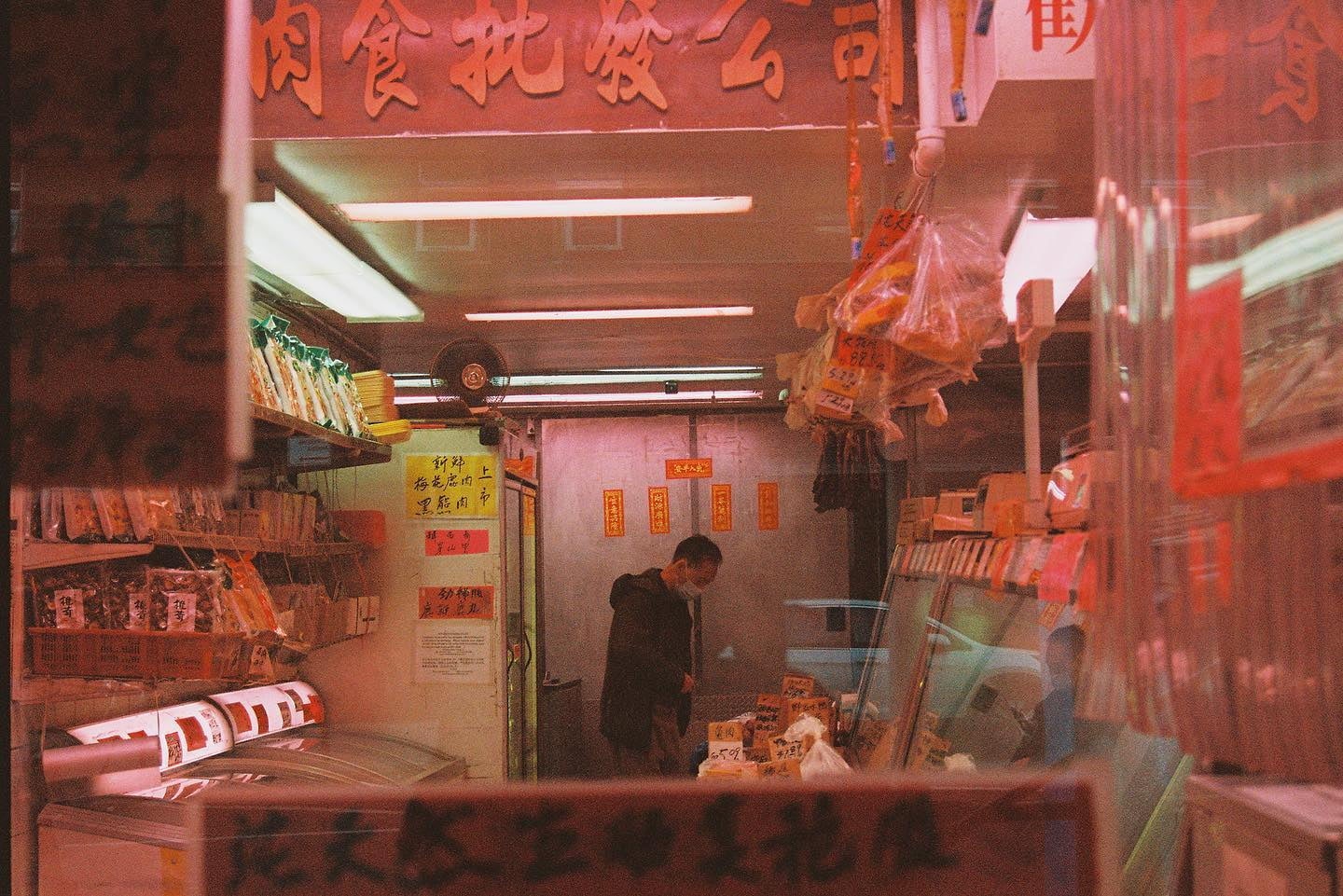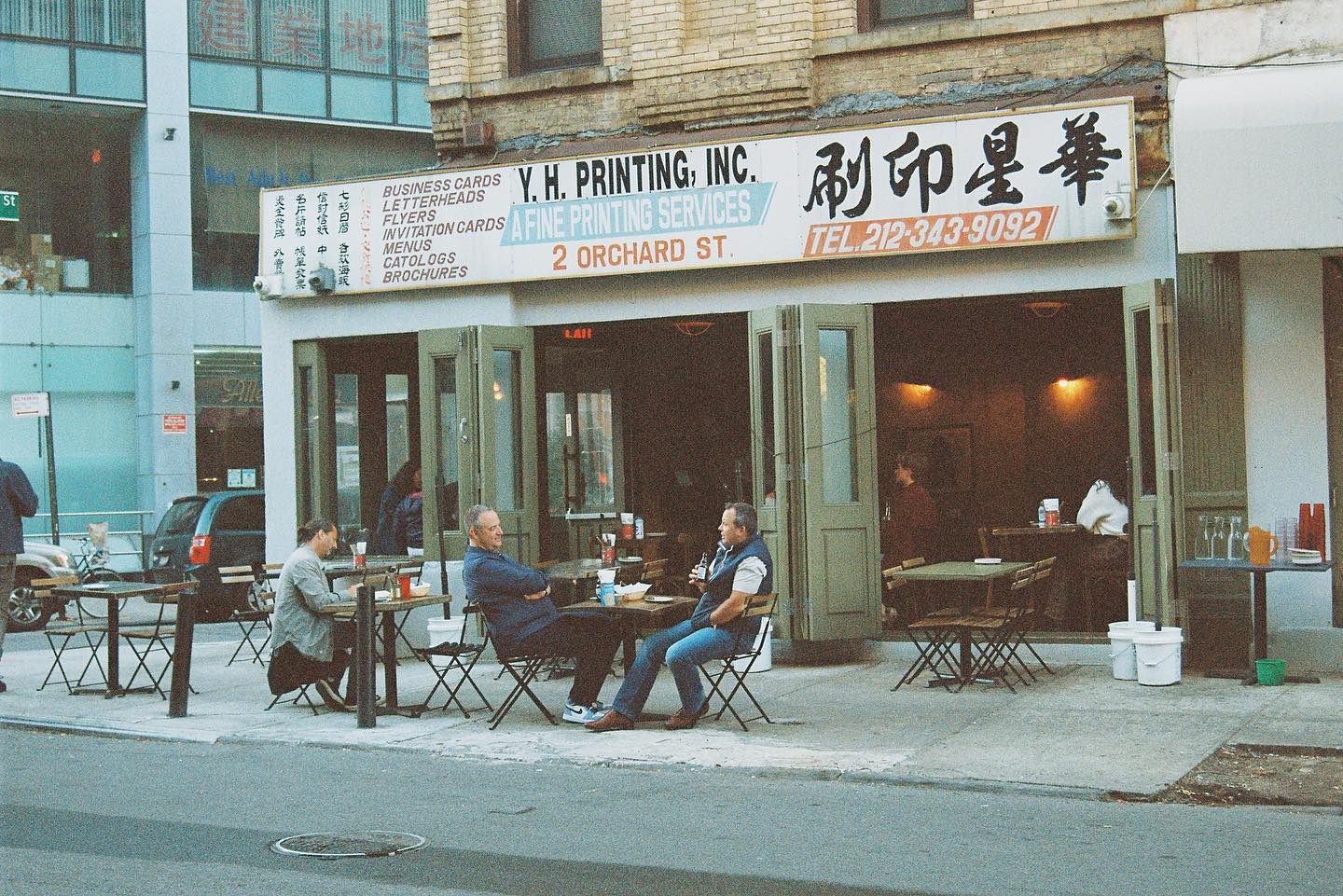 Chinatown, NY // 35mm film
Lately, I have found myself observing more than shooting and it can be very peaceful. The more you get out in the world, the more you appreciate it the little moments and you begin to trust yourself in the things you choose to photograph, knowing you only have so many rolls of film. That's what's so special about it I guess.

Point and shoot is fun to have on me at all times for capturing more candid moments of people throughout the day. You don't have to think as much about adjusting your camera to get the perfect shot. You point your camera and capture the moment for what it is and I think that's pretty beautiful in itself and super special.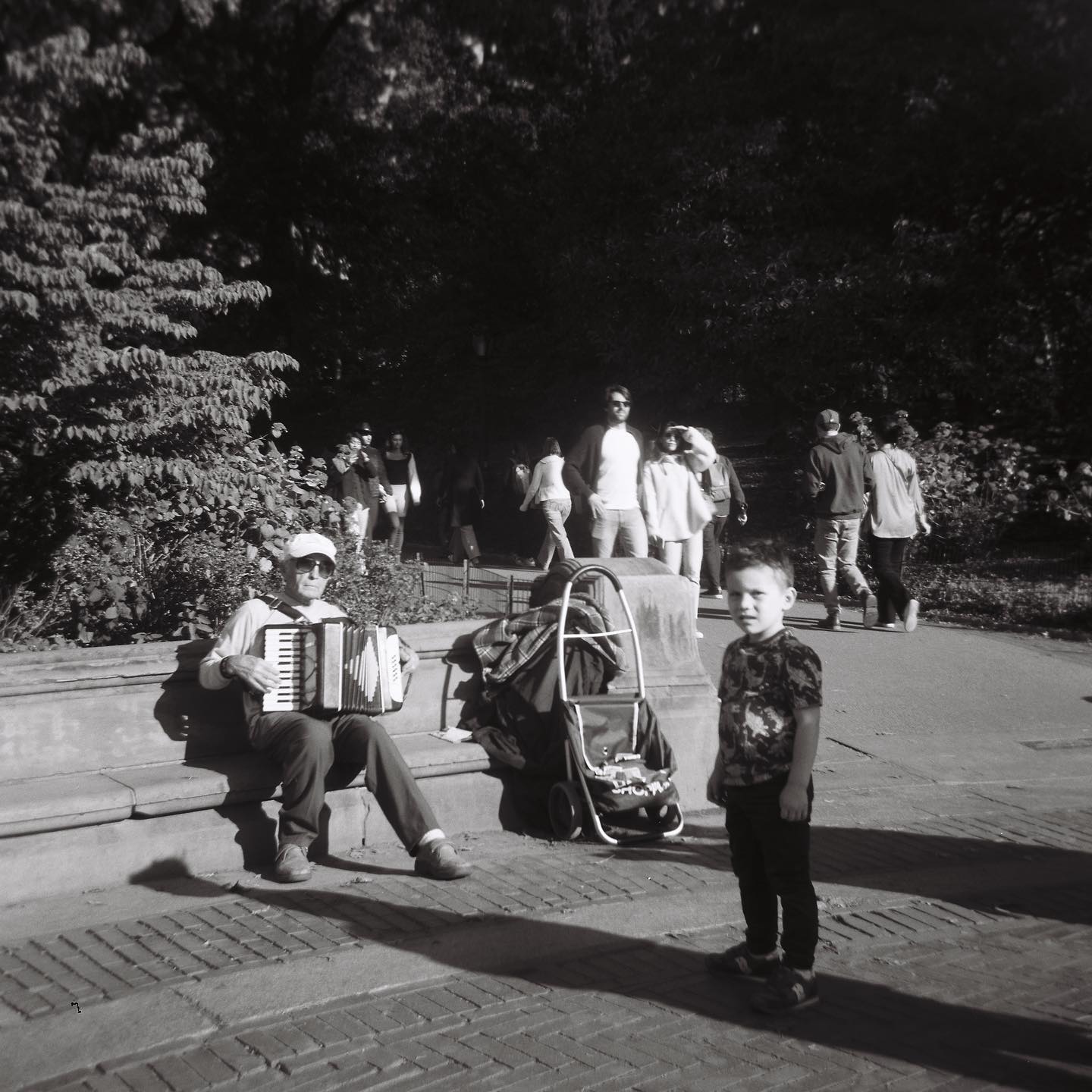 Central Park, NYC // Shot on Kodak Duaflex II 620 mm film
What are your preferred camera & film combos?
I find myself using different cameras for different things. I love a point-and-shoot with a Portra 100 or 400 roll for a night out. Using flash with these rolls at night can be super fun and bring a completely different look than if I had a different camera on me.
Backseat Lovers album release listening party, NYC — Nikon N65 35 mm film
Another favorite that I like to shoot on is an old Kodak Duaflex camera. You have to manually wind the camera to the next frame so it is super fun to play around with double and even triple exposures. It's from the 50's and still creates some of the coolest shots. It takes 620mm film, which is not made anymore.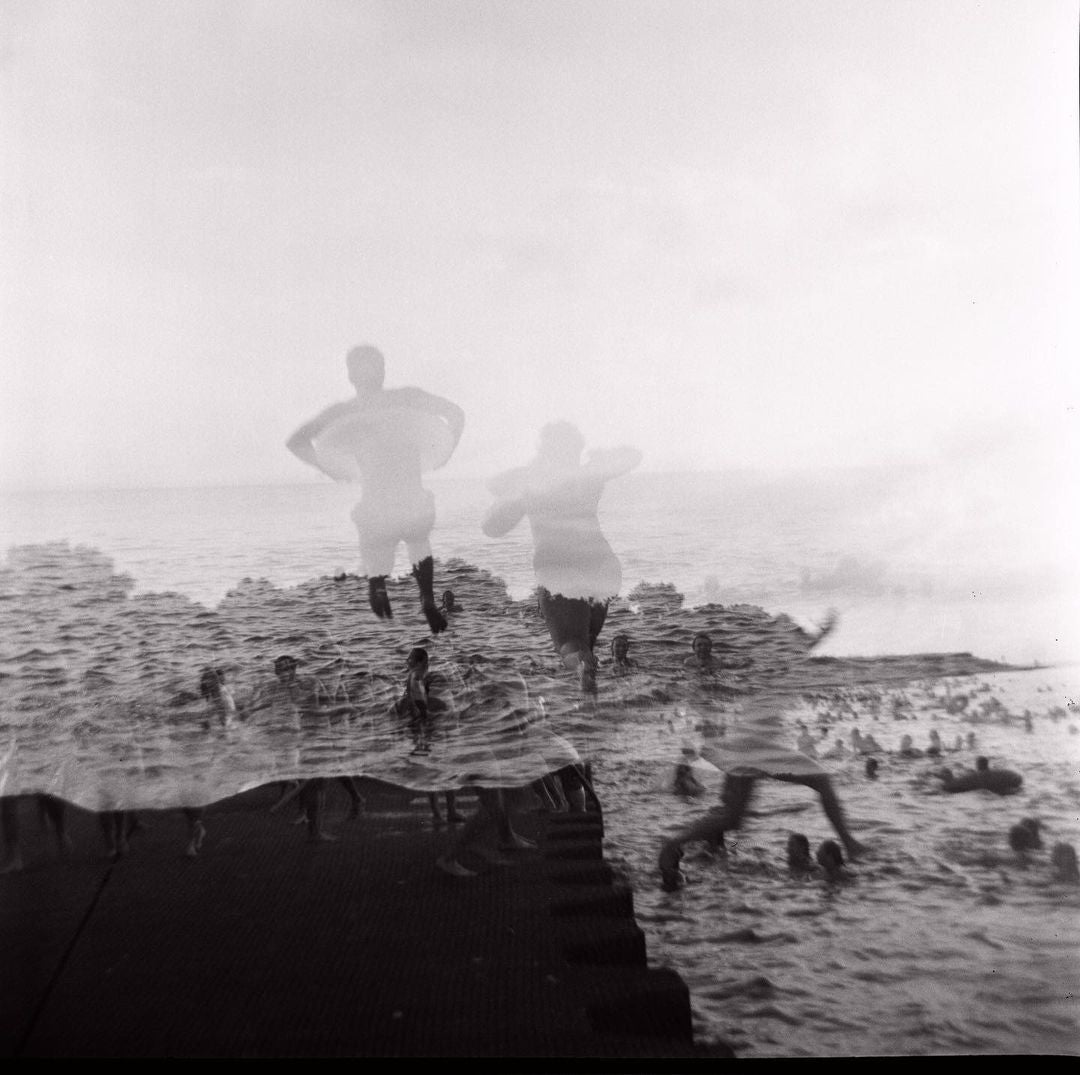 Triple Exposure. Montrose Beach, Chicago, IL — Kodak Duaflex II 620 mm film
I love shooting with Ektar 100 during the fall. The camera somehow matches the season — It always brings out the fall colors and looks crispy.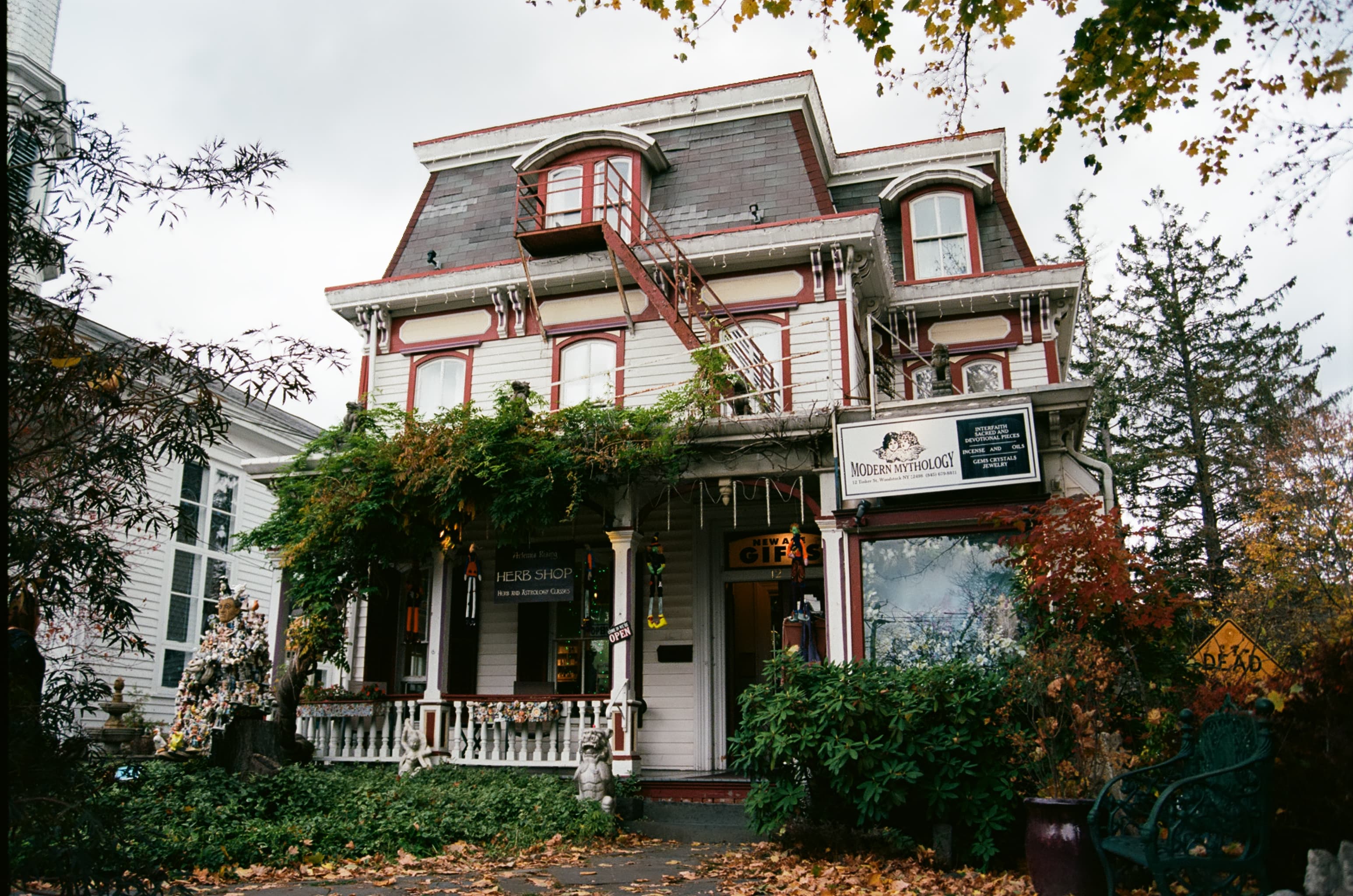 How do you process your film?
When processing expired film, I like to push it a few stops. It's a fun experiment because you never really know how it's going to turn out. Pushing color film vs black and white is a bit riskier but can come out super fun and experimental when you are playing with lots of colors.

I moved to Denver from Chicago about 6 months ago so I am still trying to set up my own darkroom and space for my own that friends can also use as well. It's a tricky process and has been quite an adventure considering I have two cats who love to mess up all my things. I am excited to be able to print some of the photos I took from 2 or even 3 years ago when I had just started getting into film photography after developing them myself. It will be nice to finally have my own setup as a creative space for friends to experiment with as well.