---
The Features
A Book of Their Own
Customized for Every Kiddo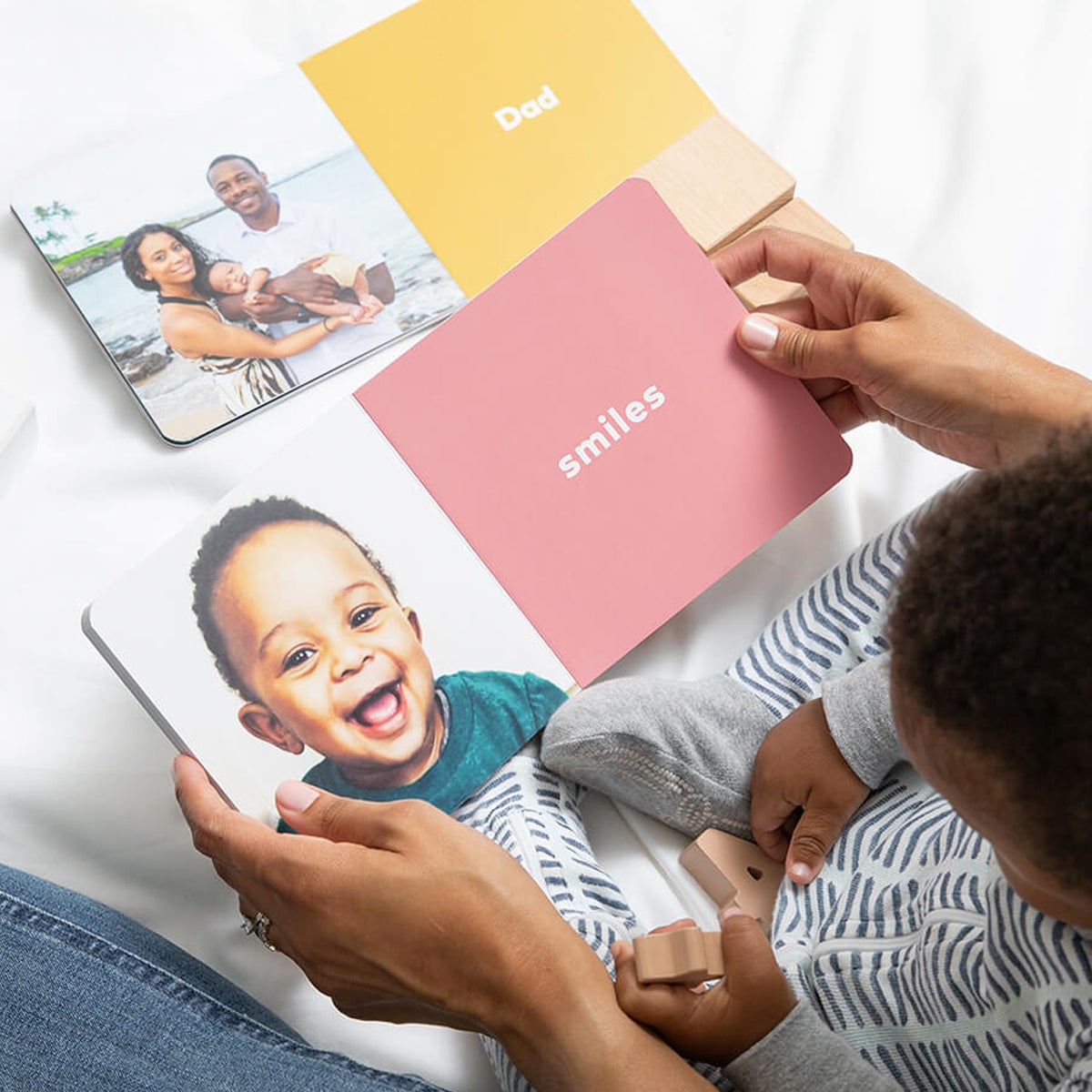 Every aspect of the Baby Board Book is customized to bring joy to learning — from the photos inside to the endearing words that make the book so unique. Because it's filled with familiar images and words, there's no doubt it will become your little one's go-to. Even better than that? The simple and easy design process allows you to customize the book every which way in a matter of minutes.

Pro tip: Use the color picker to choose completely custom colors for the pages of your book!
---
With Littles in Mind
Crafted for Tiny Hands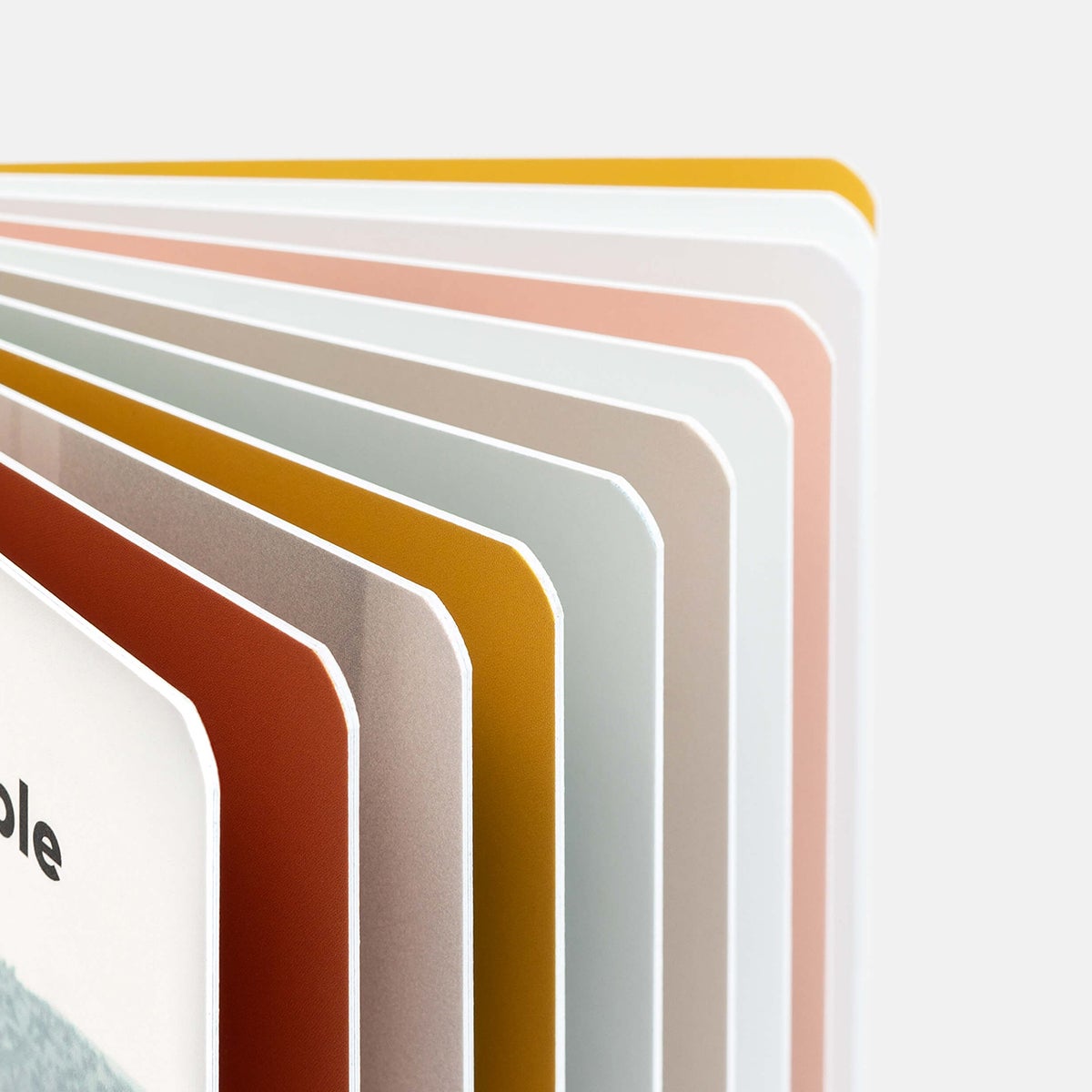 The Baby Board Book makes coveted photos more accessible and resilient through durable construction and thoughtful details. Not only is the book made to last, but the rounded corners and petite size give small hands a more delicate grasp as they explore page by page.
---
Make It Your Own
Four Personalized Themes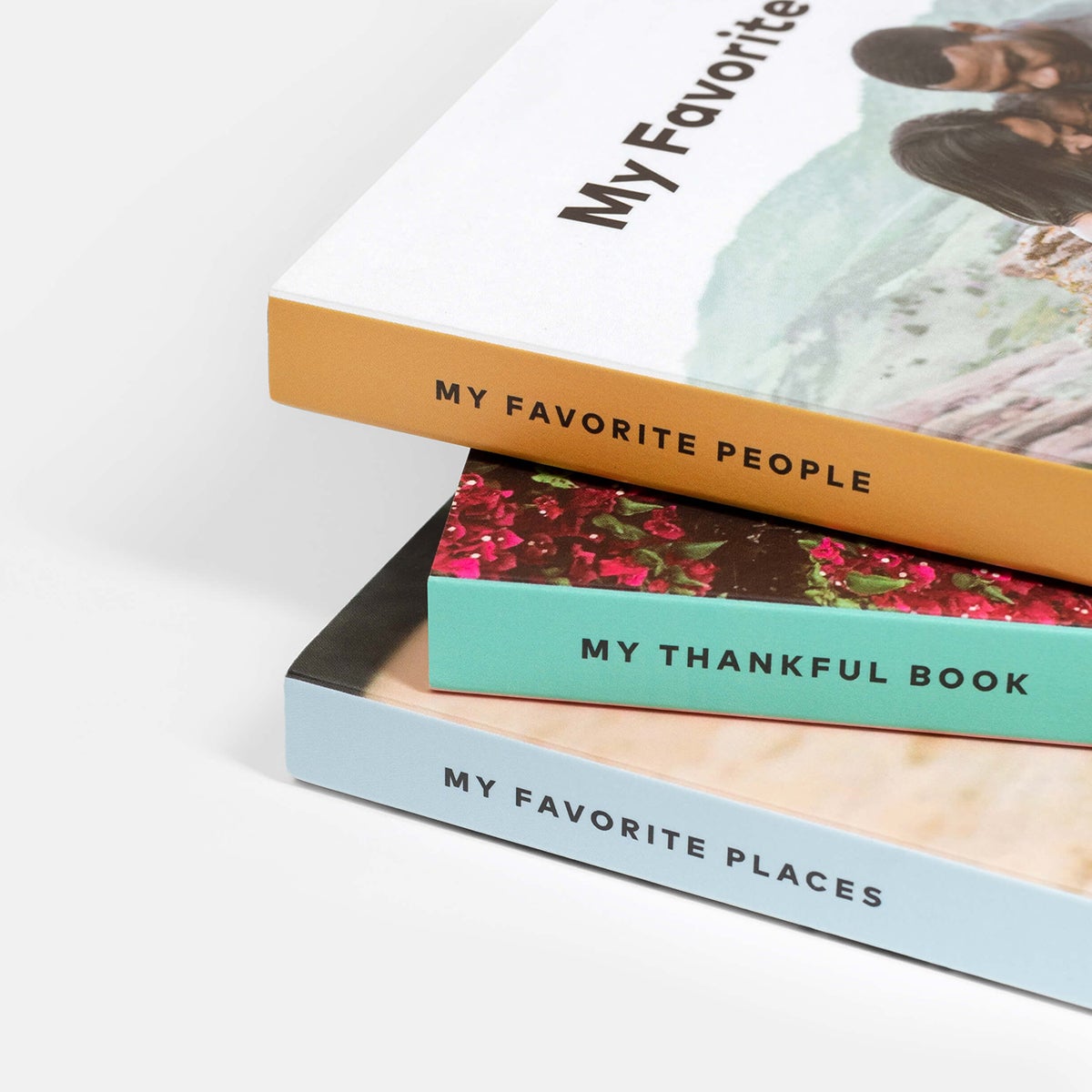 We set out to simplify book-building for busy parents by offering a series of predesigned themes that make it easy to personalize.
My Favorite People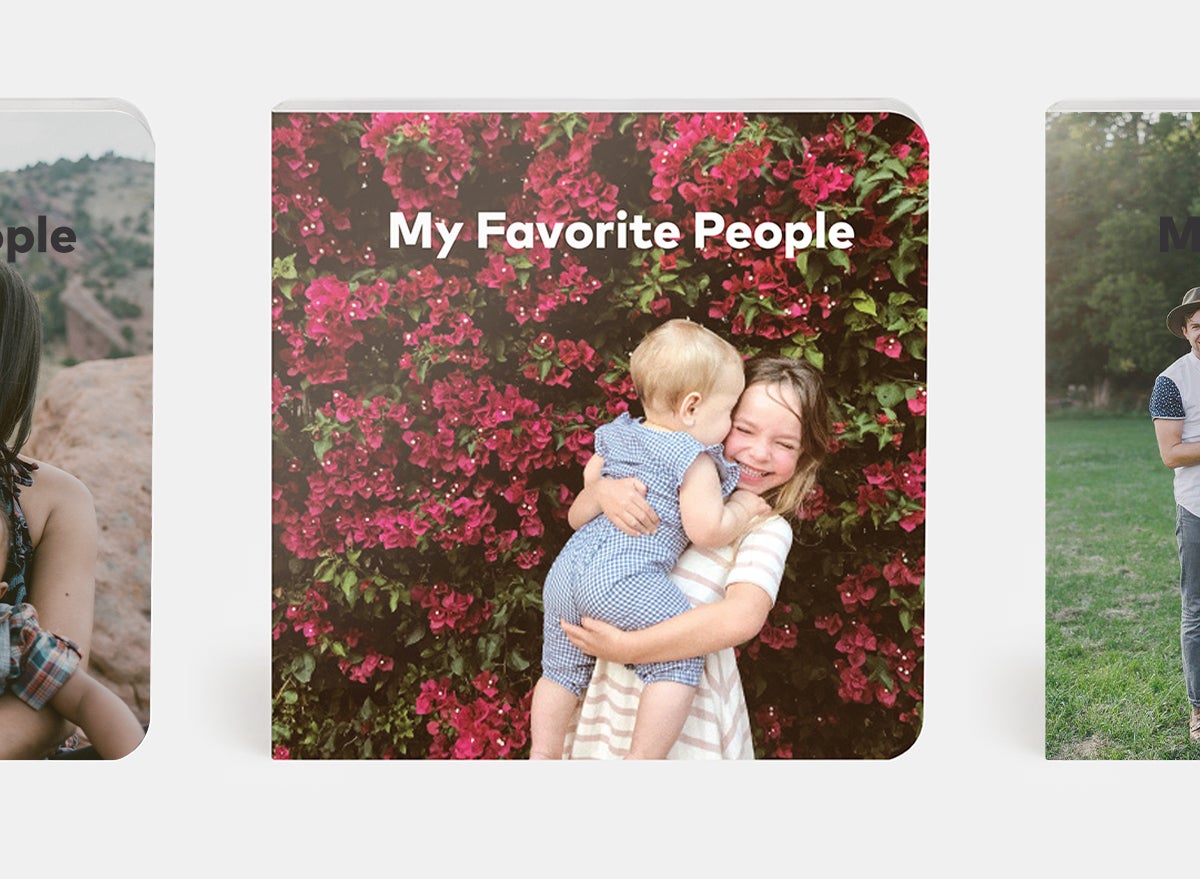 This theme shows a family member's photo adjacent to their name — helping your child to connect the dots about the ones that love them most.
My Favorite Places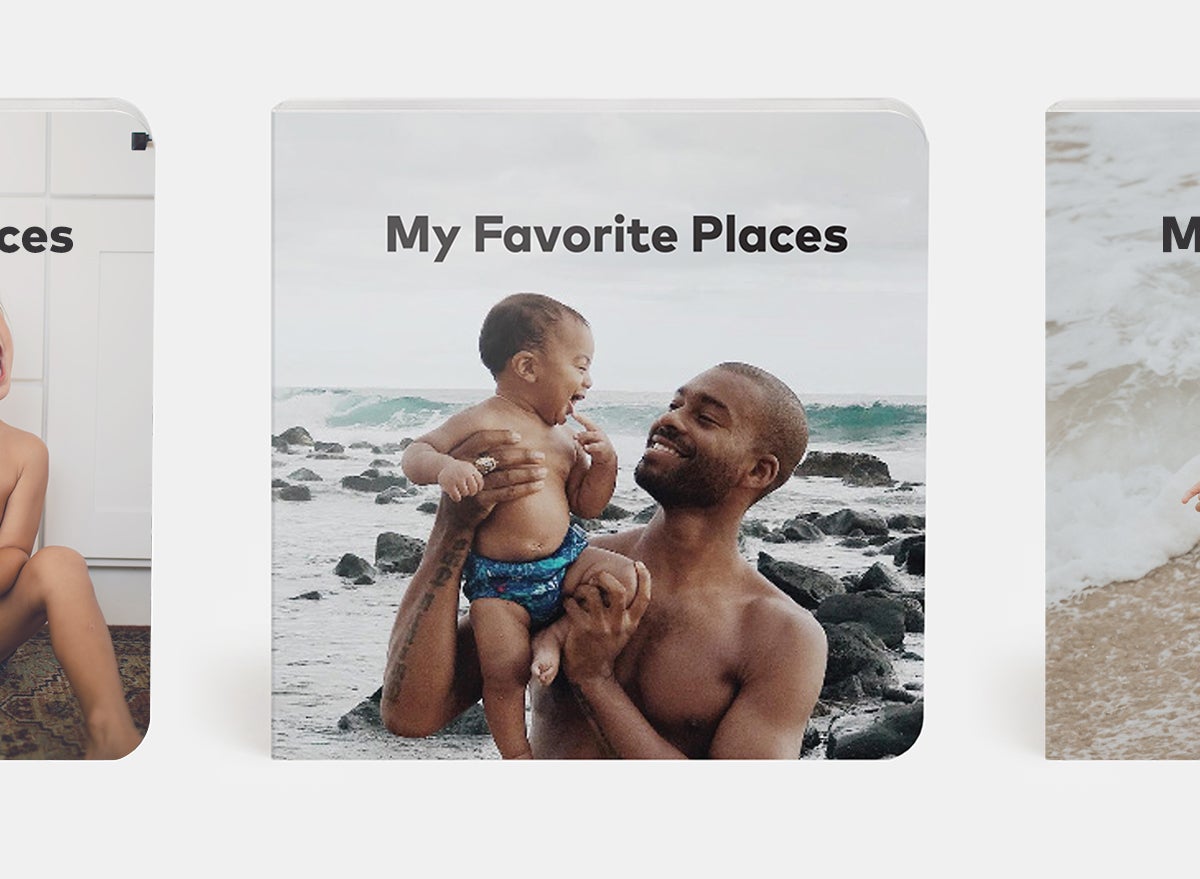 This theme puts an emphasis on all the places you love as a family, exposing your child to the world around them.
My Thankful Book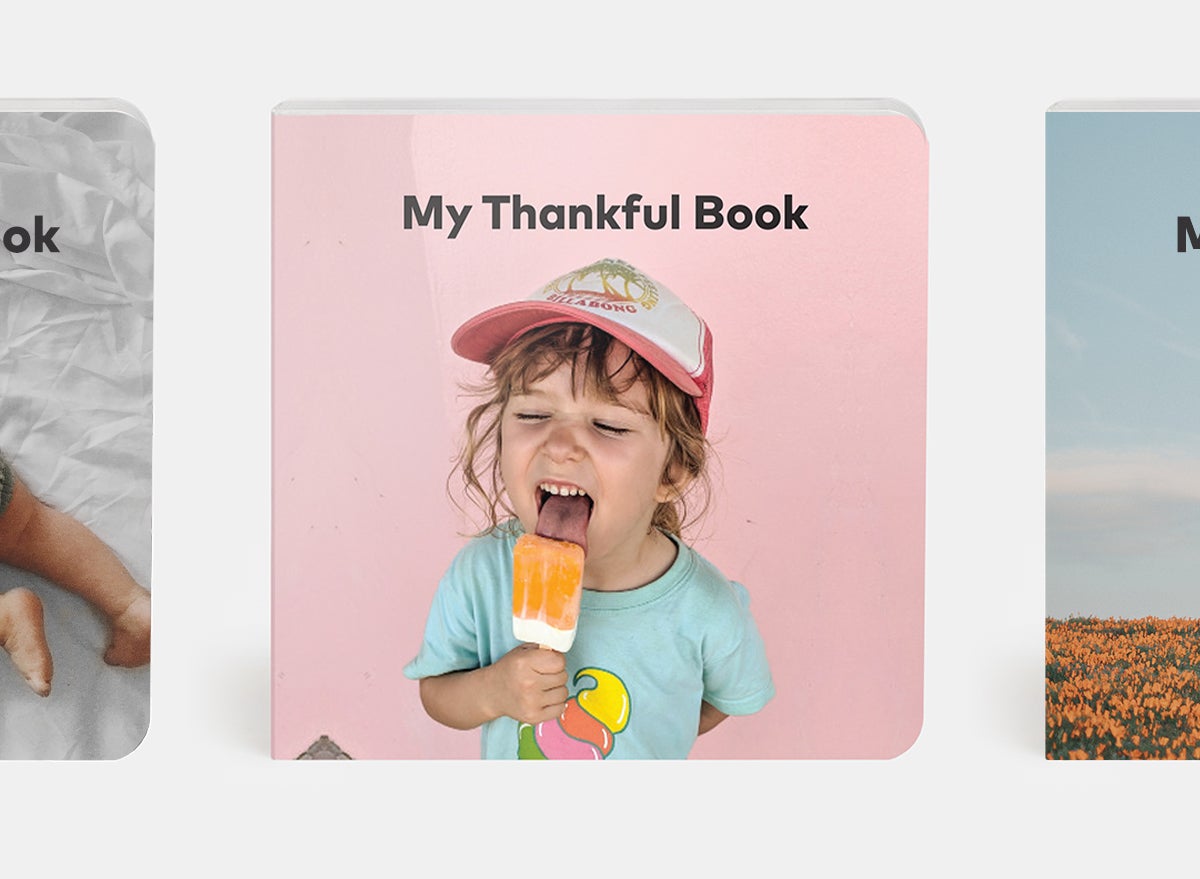 This theme allows your little one to see firsthand all that there is to be thankful for, making it a beautiful book of gratitude.
Custom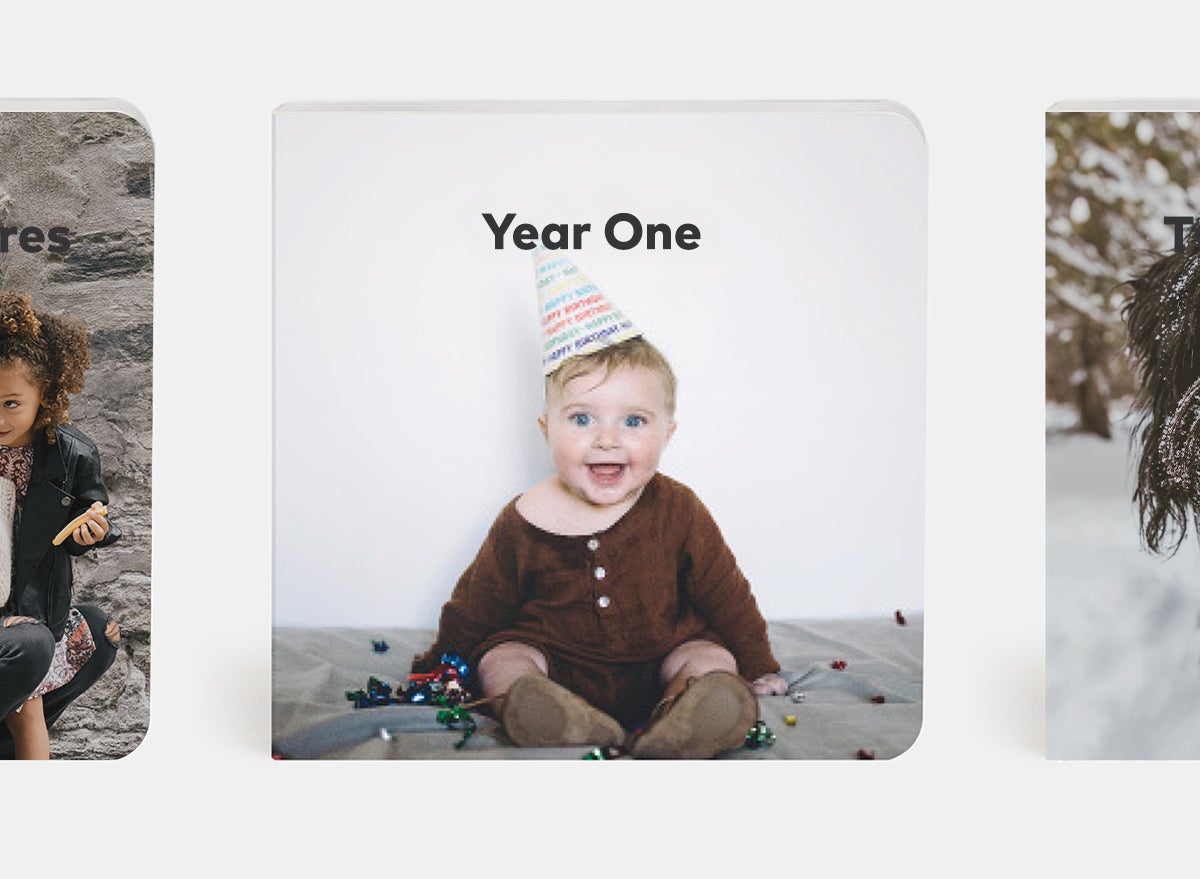 If you have a budding book idea you want to make a reality — use the custom layout to completely personalize each aspect to be your own.
---
Filled With What Matters
Purposeful Poems Inside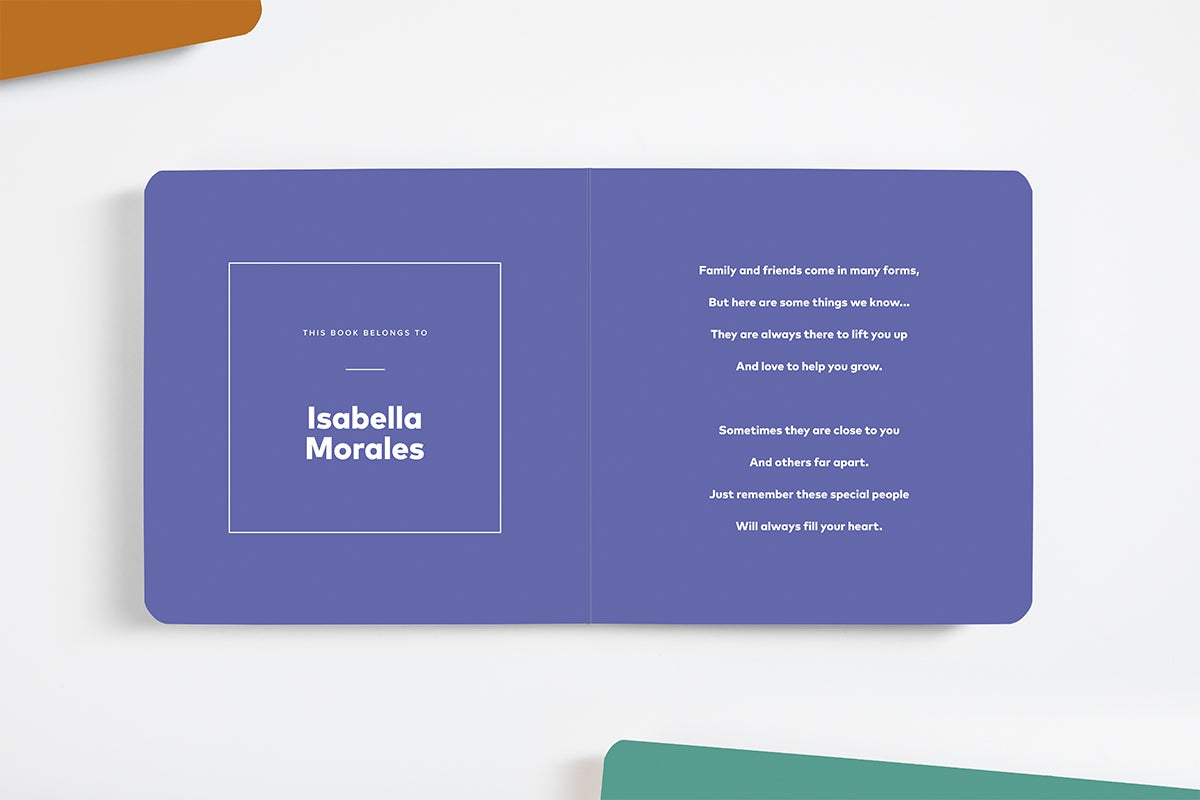 One of the defining features of the Baby Board Book is the addition of heartfelt poems at the beginning of each book. These serve as context to readers (big and small!) of the meaningful pictures and words that fill the following pages. Choose from either a prewritten poem or customize it to be your own words — either way, it's a small detail to make the book feel extra special.
---
A Durable Companion
Constructed to Last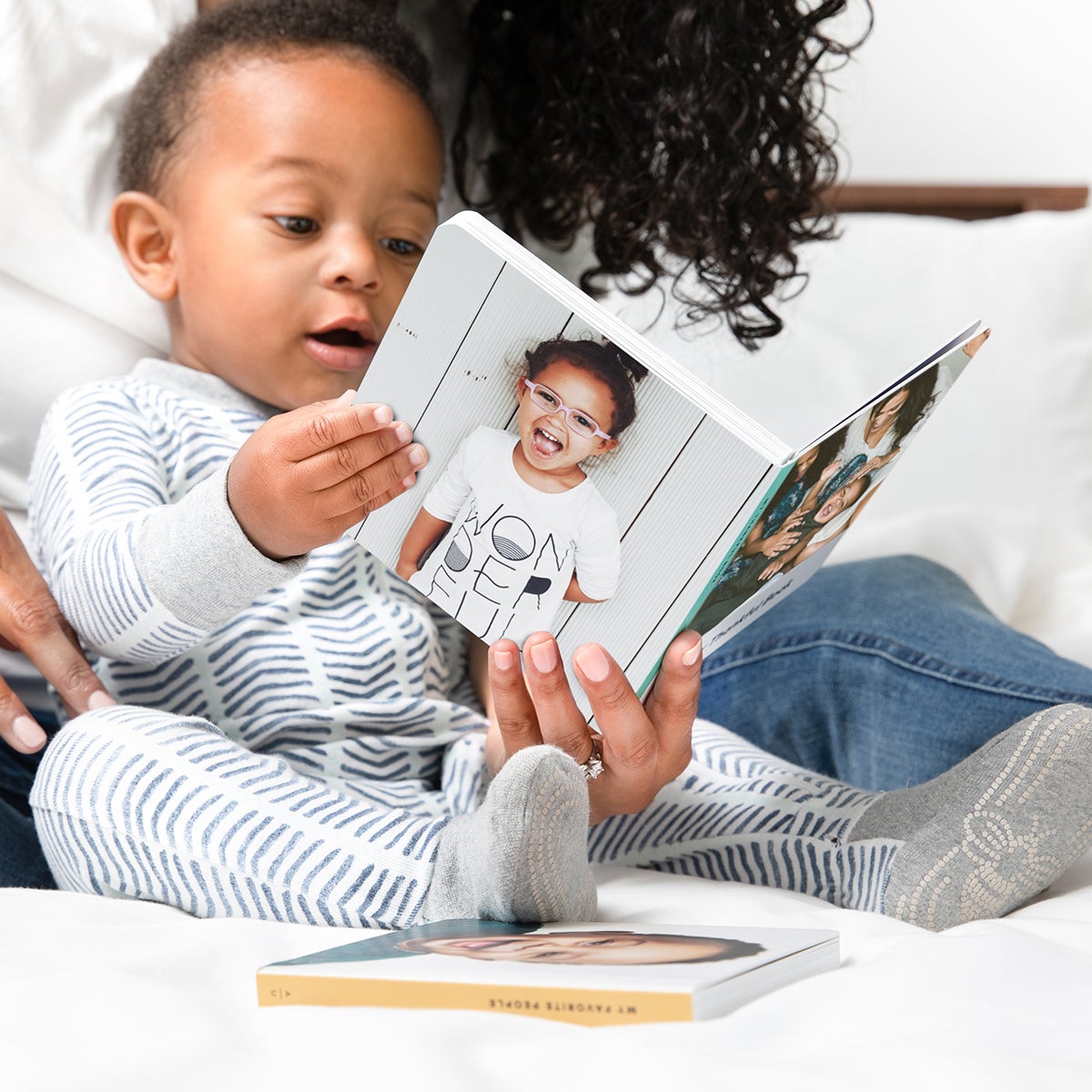 The construction of this book was designed to be durable, lasting, and hard to destroy. With ultra-thick paper and a solid spine binding, it can effortlessly go anywhere your little does and still stay intact (which as all parents know, is no small feat!).
---
For the World They Inherit
Conscious Printing Practices
Similar to our full collection of photo goods, we use the press printing method for this book, as opposed to the traditional method using silver halide. This printing style is not only a better choice for the environment, but it renders images with a warm and pleasant aesthetic, making for a fun and cheerful book.
---
Made for Any Occasion
A Gift to Remember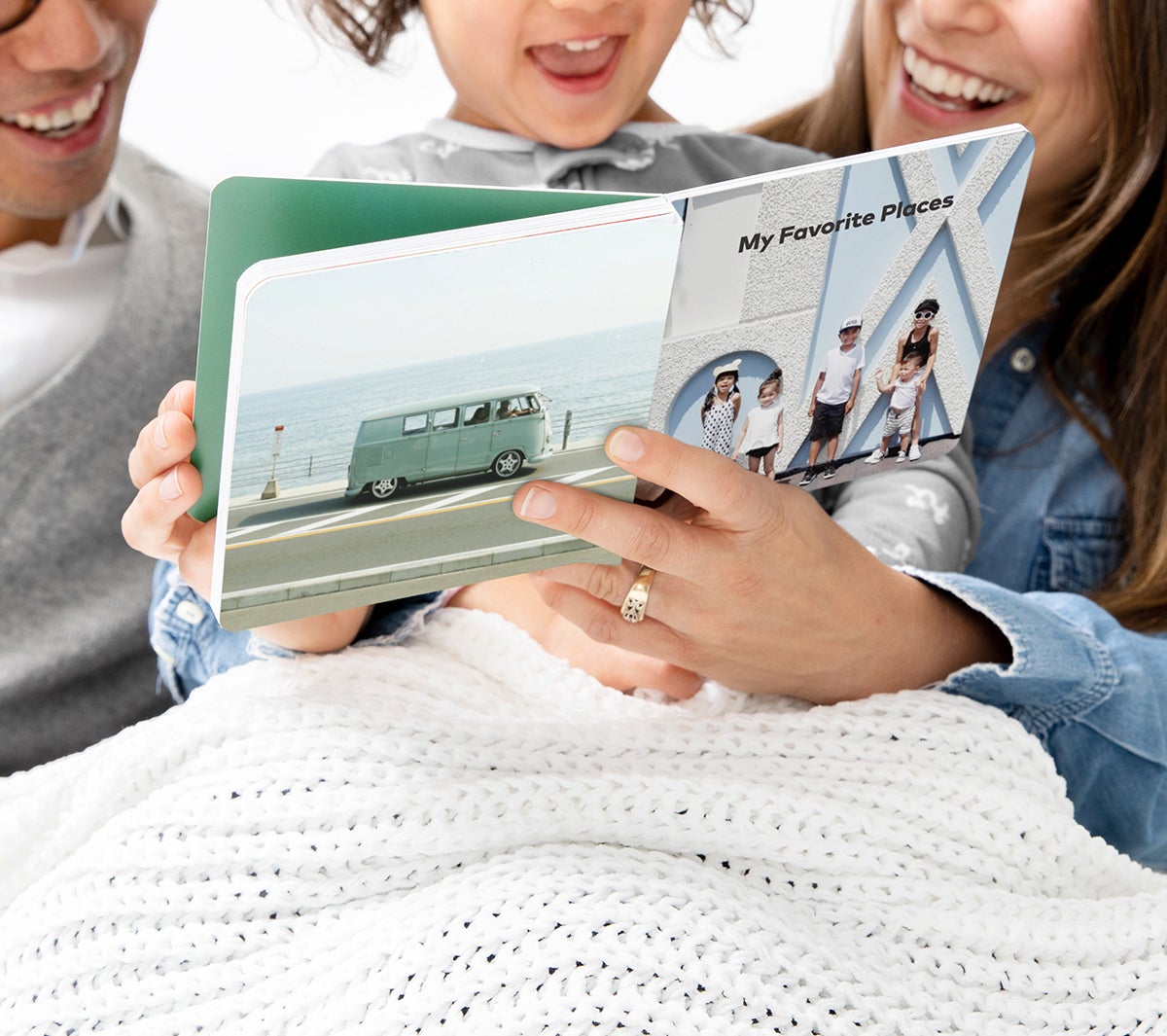 The Baby Board Book is the ideal gift for parents everywhere by virtue of its ability to be customized and enjoyed. It's a beloved gift for birthdays, baby showers, holidays, and much more. By combining learning with everyday faces and places, it's a meaningful gift that will be shared for years to come.
---
Creations From Our Community
We've been touched by the ways our community is using the Baby Board Book to bring learning to their little one's lives, and we couldn't help but share some of their stories below.
Eva's
NICU Story Time Book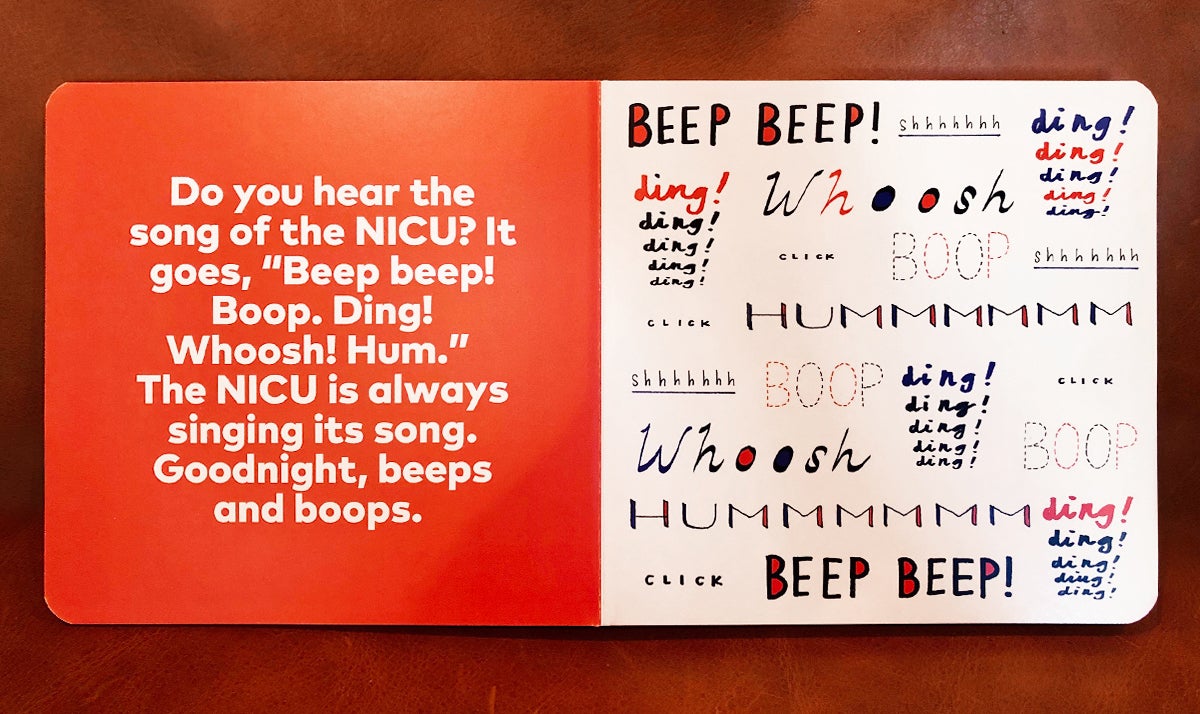 One day after his birth, Eva's little one was admitted to the neonatal intensive care unit at Lucile Packard Children's Hospital Stanford. After his recovery (he's now happy and healthy!), she wrote and illustrated this cheerful bedtime story to share with their babies — but also to help other families who might be enduring the same struggle.
---
Emily's
Birds of City Park Book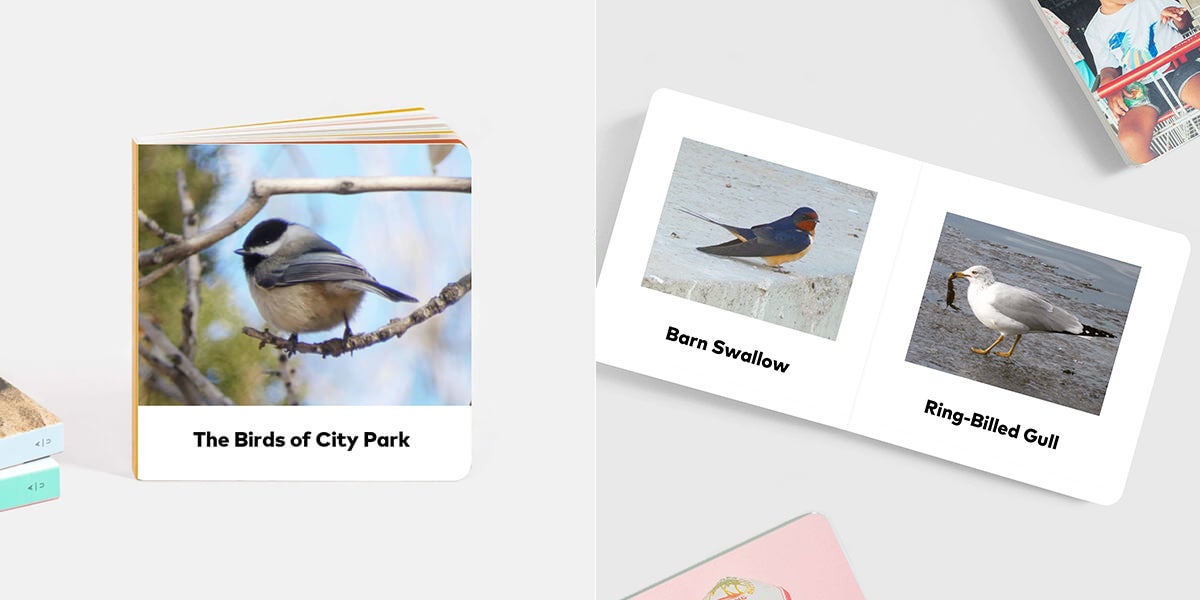 Emily is the creative mind behind many of our products, so it's no surprise that she went the extra mile with this Baby Board Book for her little one. Filled with photos taken at City Park by her husband (an avid birder), its pages are filled with the many birds that can be found right here in our backyard.
---
Tessa's
Things We Love Book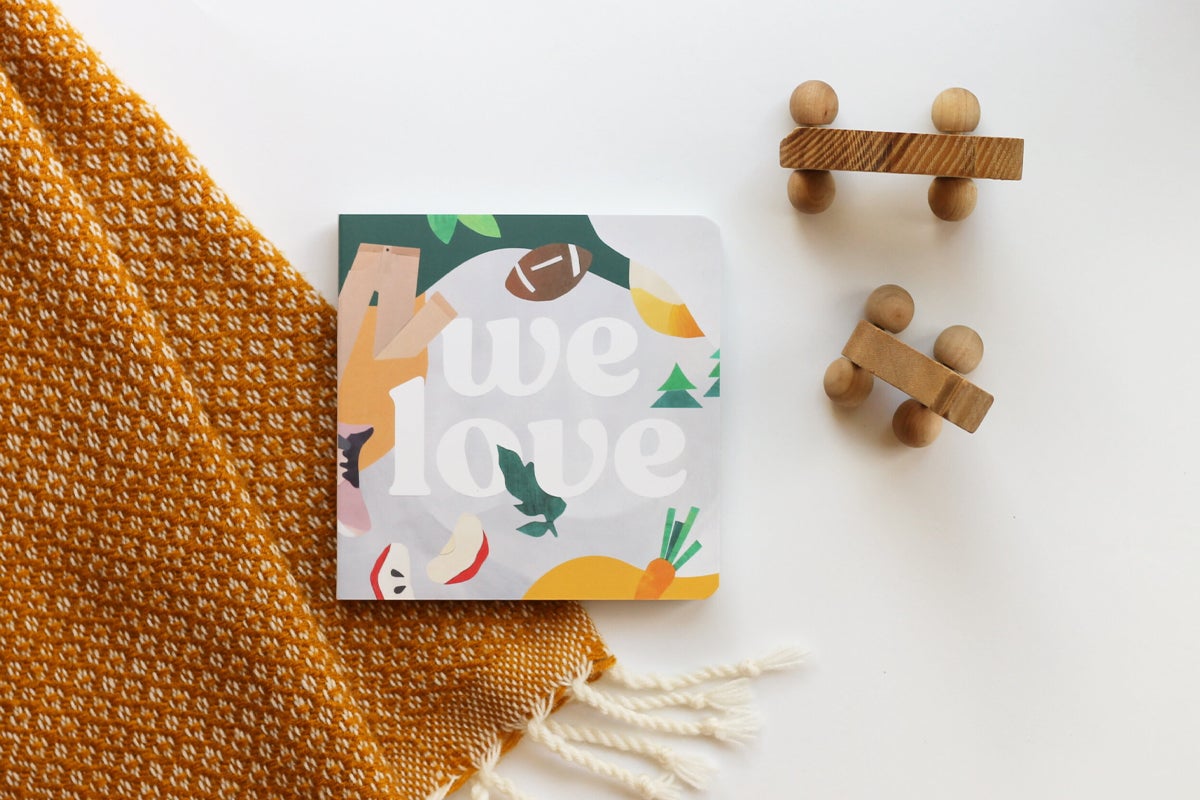 Artist, creator, and blogger Tessa combined her love for crafting with the Baby Board Book to dream up a thoughtful gift for her new parent friends. Using a unique mix of collage and painting, she went above and beyond, creating custom art that filled the pages with things that baby's parents loved. (Check her story out here!)
---
Kathleen's
Custom Book of Colors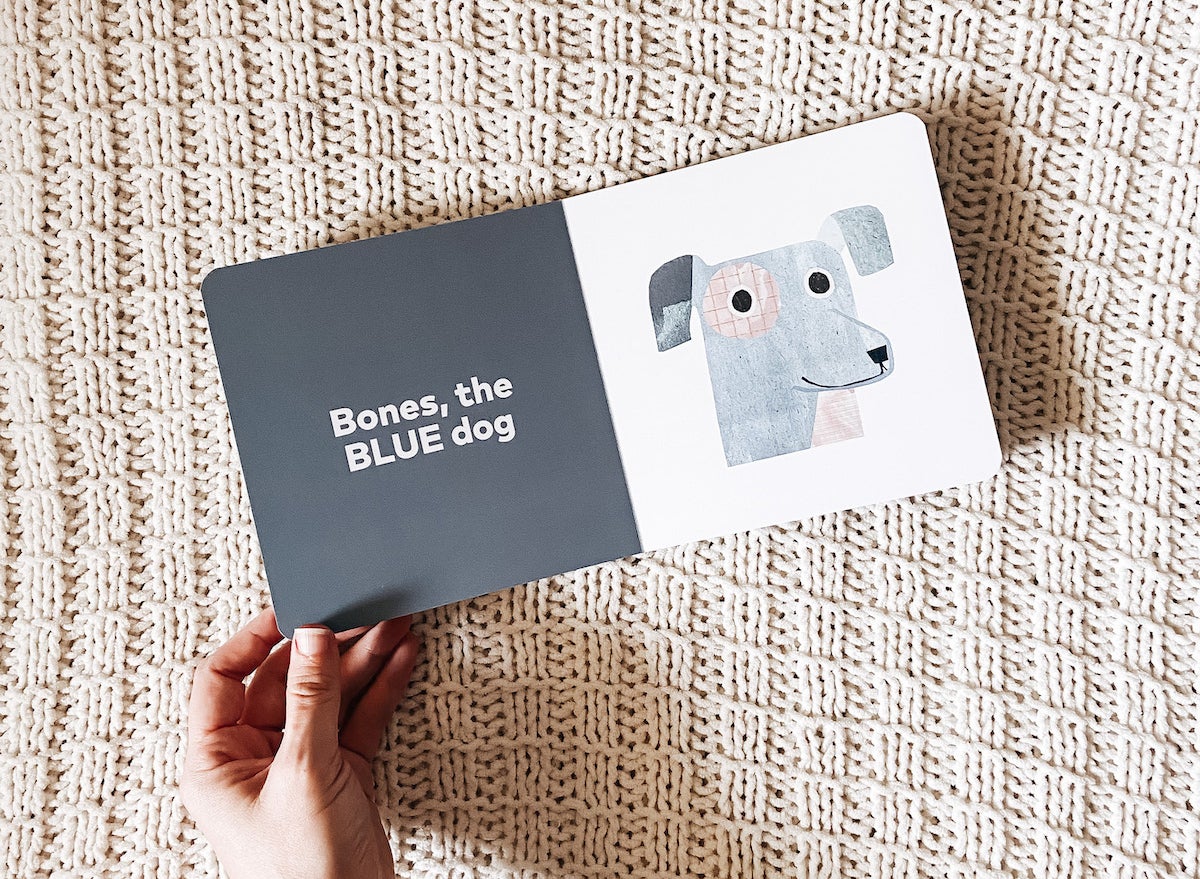 Artifact Uprising customer Kathleen (@kathleenmotoa) put her own spin on story time by creating a Baby Board Book to help her little learn colors. Using her own handcrafted illustrations for a visual and fun approach, she paired critters with colors to help jumpstart learning.
---
Alberto's
Little Book of Bugs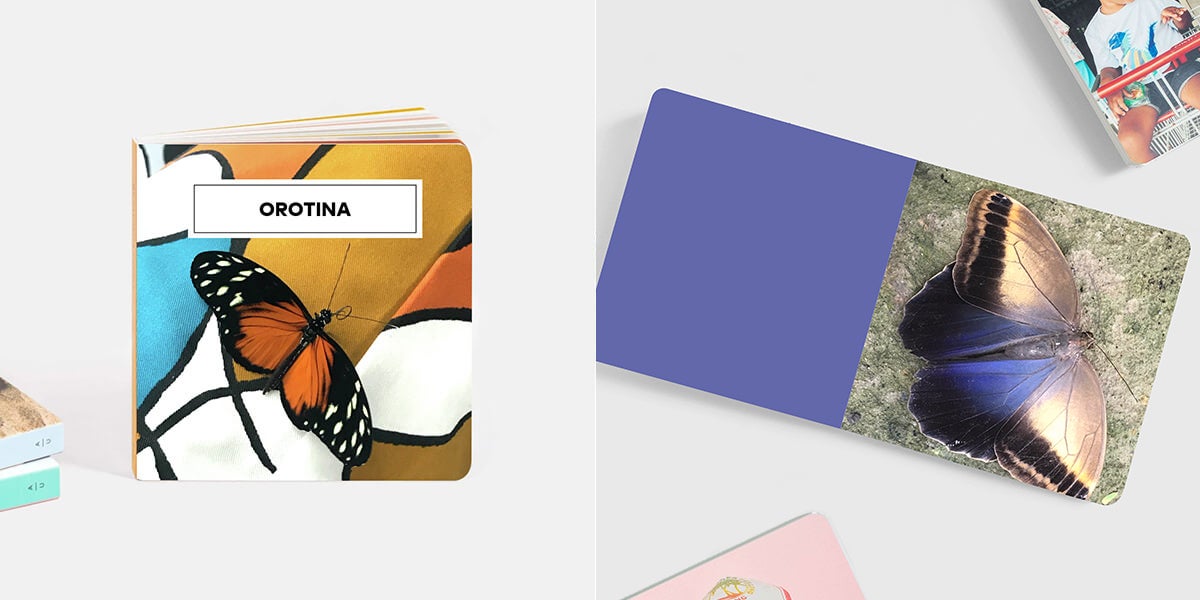 Alberto, our VP of Marketing, has two little ones who love the many photos of colorful bugs their grandma sends them from Costa Rica. So one holiday, Alberto took some of those many photos and used them to create a one-of-a-kind, color-coded stocking stuffer — filled with beetles, butterflies, and beyond. Such a creative way to close the distance, even when miles apart!
---