---
Gender-Neutral Nursery Wall Decor
From Artifact Uprising
Create a Print Display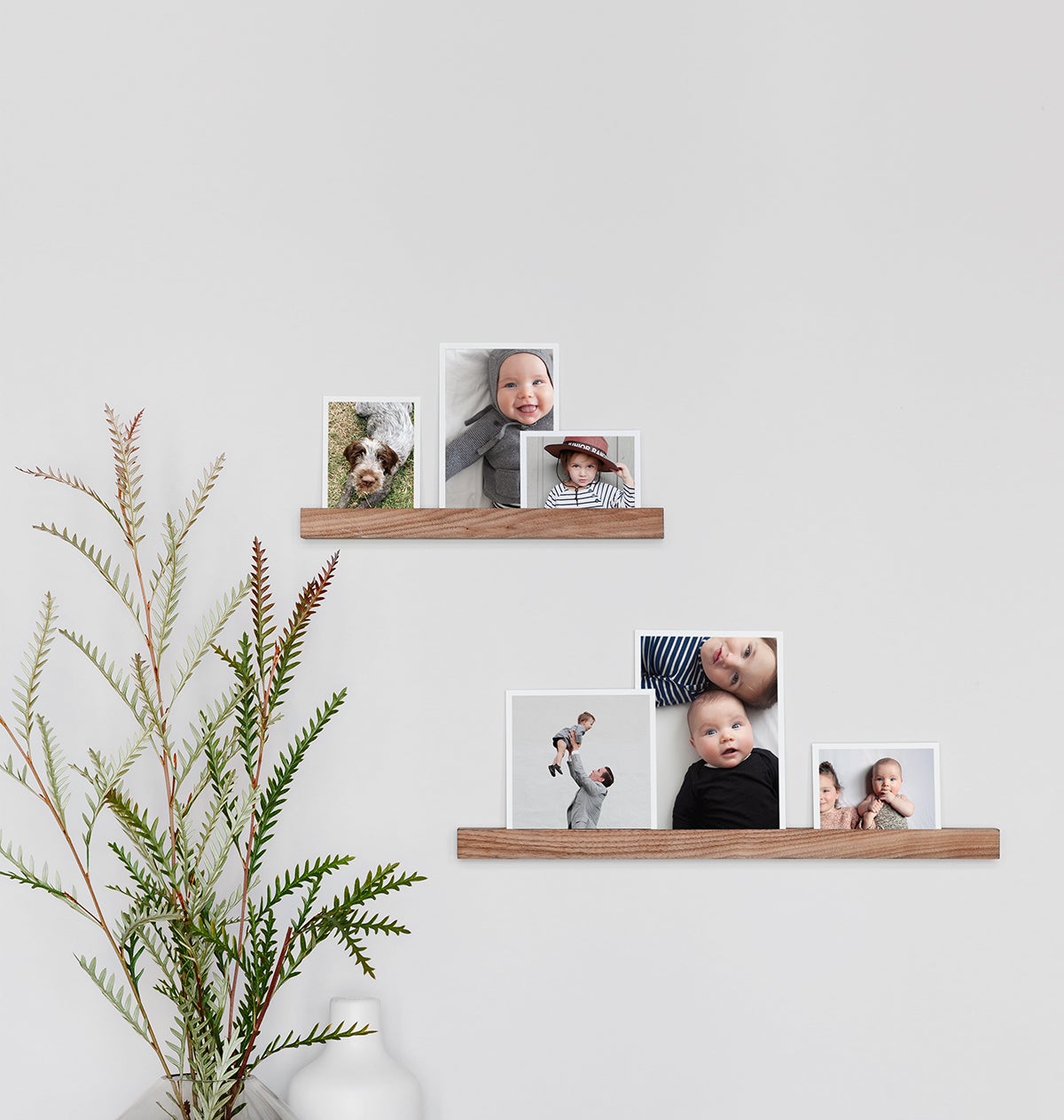 Baby is changing and growing every day — so create a nursery wall that changes right along with them. Opt for a print display on at least one wall in their room, and you'll have an elevated, interchangeable visual element that lets you add new photos quickly and easily.

Pro Tip: Use different sizes of prints for added visual interest.

Products Pictured: Wooden Photo Ledge
---
Celebrate the Space You Share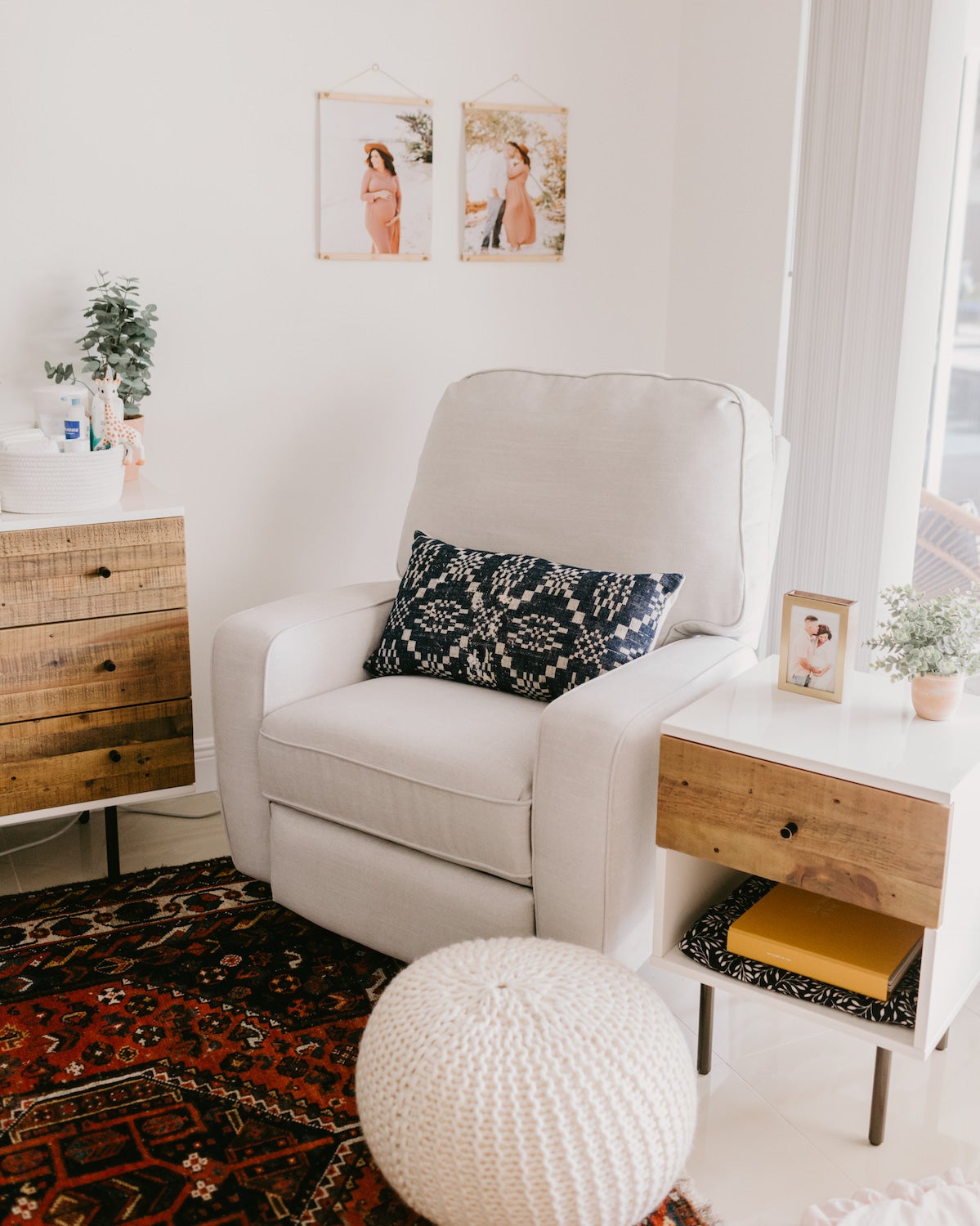 From midnight feedings to the many stories you'll tell them, every parent and child have that special space in the nursery. Honor the many moments together — and make that little nook feel more like home — by putting up images of the family. Make it extra cozy by adding an assortment of pillows and poufs into the mix.

Pro Tip: Choosing photos from the same event or shoot can create a theme that ties it all together.

Products Pictured: Brass & Wood Display Box, Story of You Baby Book
---
From Havenly
Play With Themes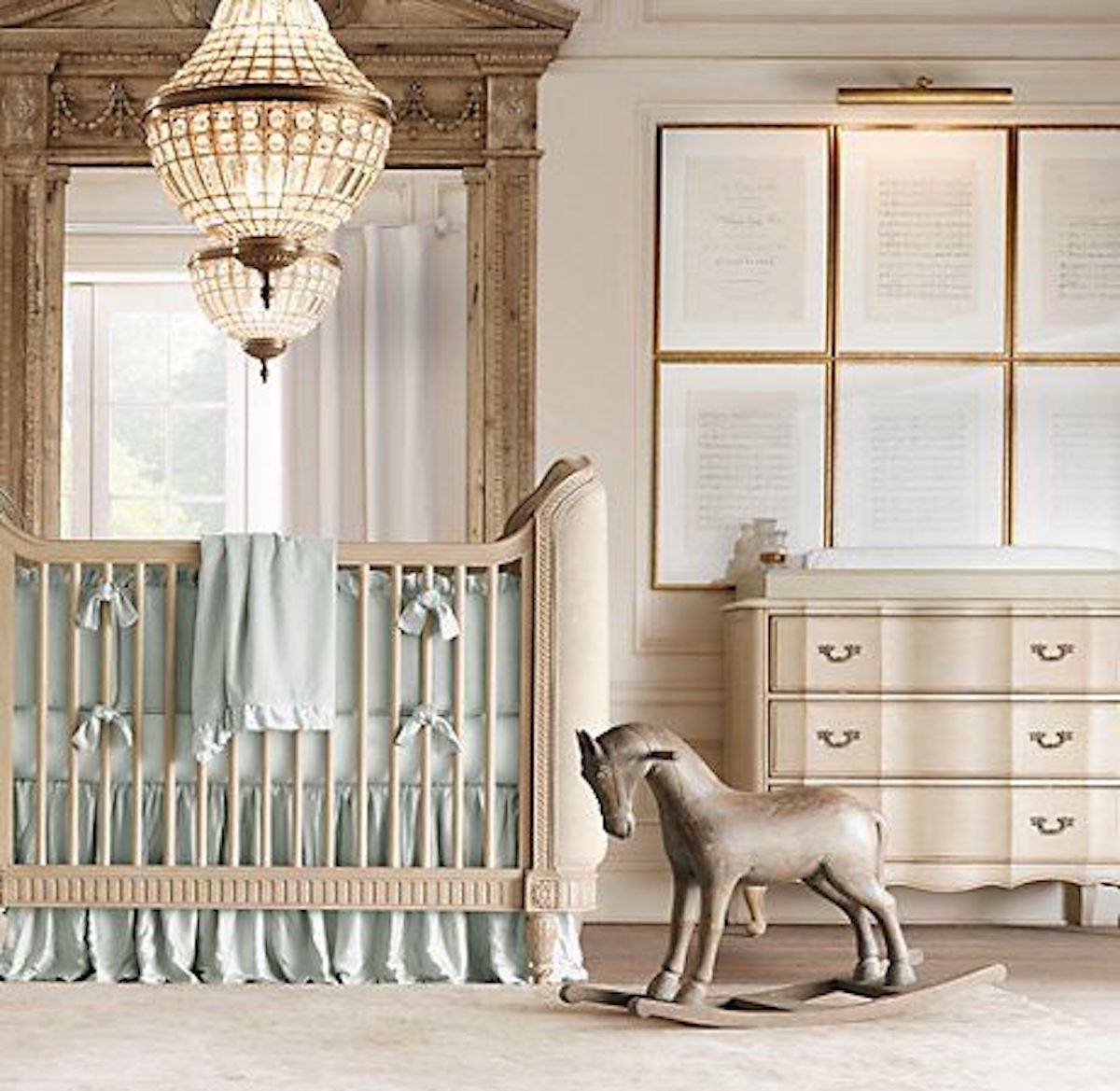 A gallery wall is a large, distinctive addition to any nursery — and the right theme brings it all together. Whether it's lullabies, your favorite childhood characters, cute creatures, or something else altogether, it's an opportunity to create joy through some of the favorites that once sparked your own imagination.

Pro Tip: Use different sizes of prints for added visual interest.
See more nursery decor from Havenly on their site.
---
Baby Girl Nursery Wall Decor
Make Storage a Display in Itself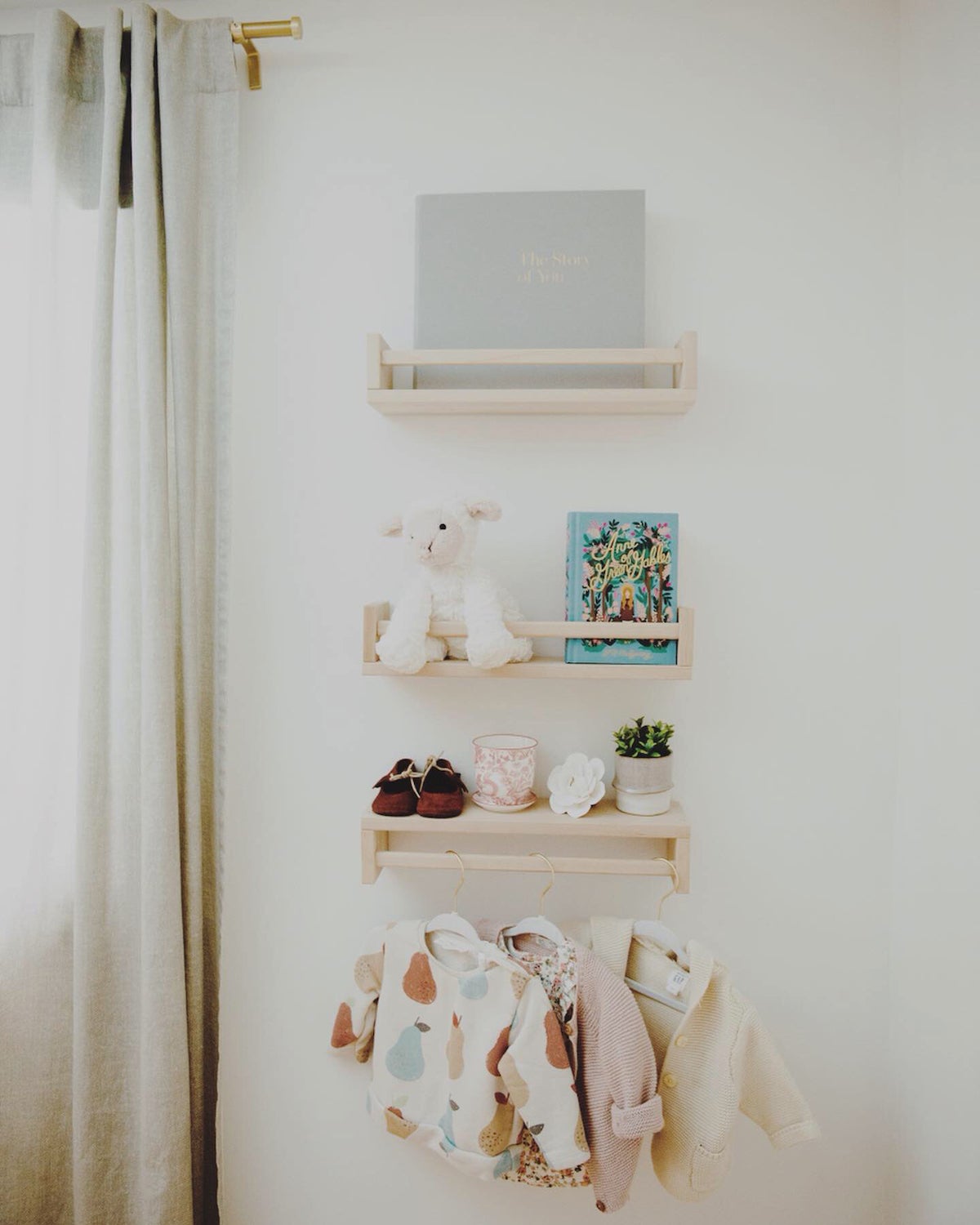 Make the most of your space by taking a more functional approach to nursery wall decor. This idea from @daniellearnoldphotography reinvents storage as decor—taking full advantage of the fact that just about all of baby's things are adorable. (Just be sure not to hang any shelving above the crib.) It's a look that Havenly loves too.

Pro Tip: Mix and match their favorites to create variety and keep much-used essentials close at hand.

Products Pictured: Story of You Baby Book (top shelf)
---
From Artifact Uprising
Put Word to Frame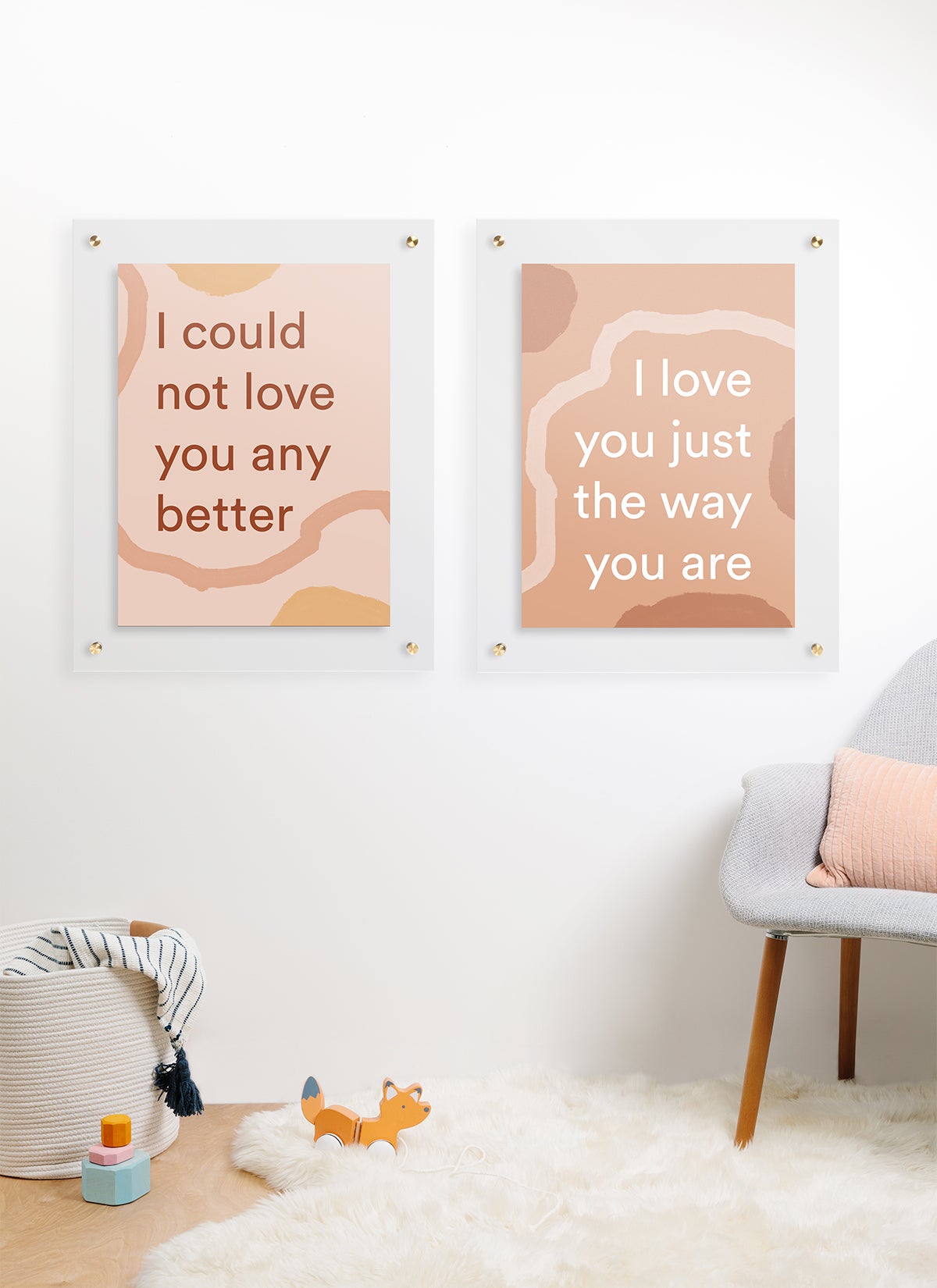 There's so much we want to say when we welcome that little someone into the world. Share those meaningful messages every day by putting word to frame. Split the story into multiple images for an impactful display, and play with fonts to emphasize the words you want to stand out.

Pro Tip: Save your words as .jpg files so you can easily upload them for printing.

Products Pictured: Floating Frame
---
From Havenly
Get Creative With Wallpaper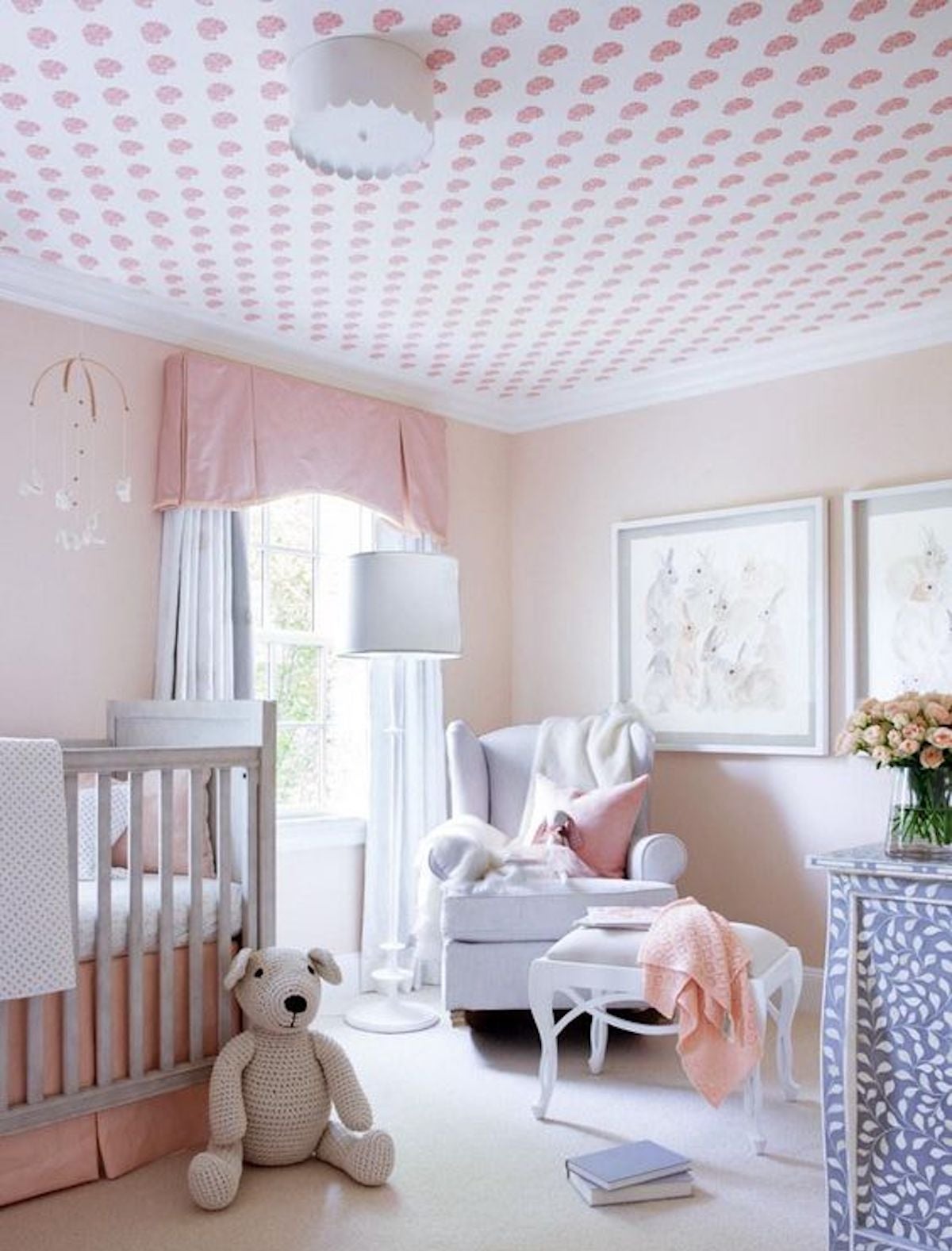 Filling the room with vibrant visuals can be as simple as selecting a wallpaper — and there are plenty of ways to put the classic cover-all to good use. Havenly interior designers Lydia de la Garza and Vivian Torres are big fans of the framed wallpaper look, which avoids the added work of covering the whole wall. Simply frame two to three smaller panels to add the perfect pattern to the room.

Pro Tip: Don't forget your fifth wall. Covering the ceiling is a creative way to add color baby can enjoy from the crib.
---
Baby Boy Nursery Wall Decor
From Havenly
Bring Texture to Life
Touch is one of the most important ways that children form a sense of the world around them. Jump-start that journey with a more tactile approach to nursery wall decor. Wall coverings, tapestries, plush toys, and the right rug can all work together to create a world of texture for baby to explore.

Pro Tip: Don't be afraid to mix and match patterns — you'll often find that they come together in surprisingly cohesive ways.
---
From Artifact Uprising
Let the Wall Do the Talking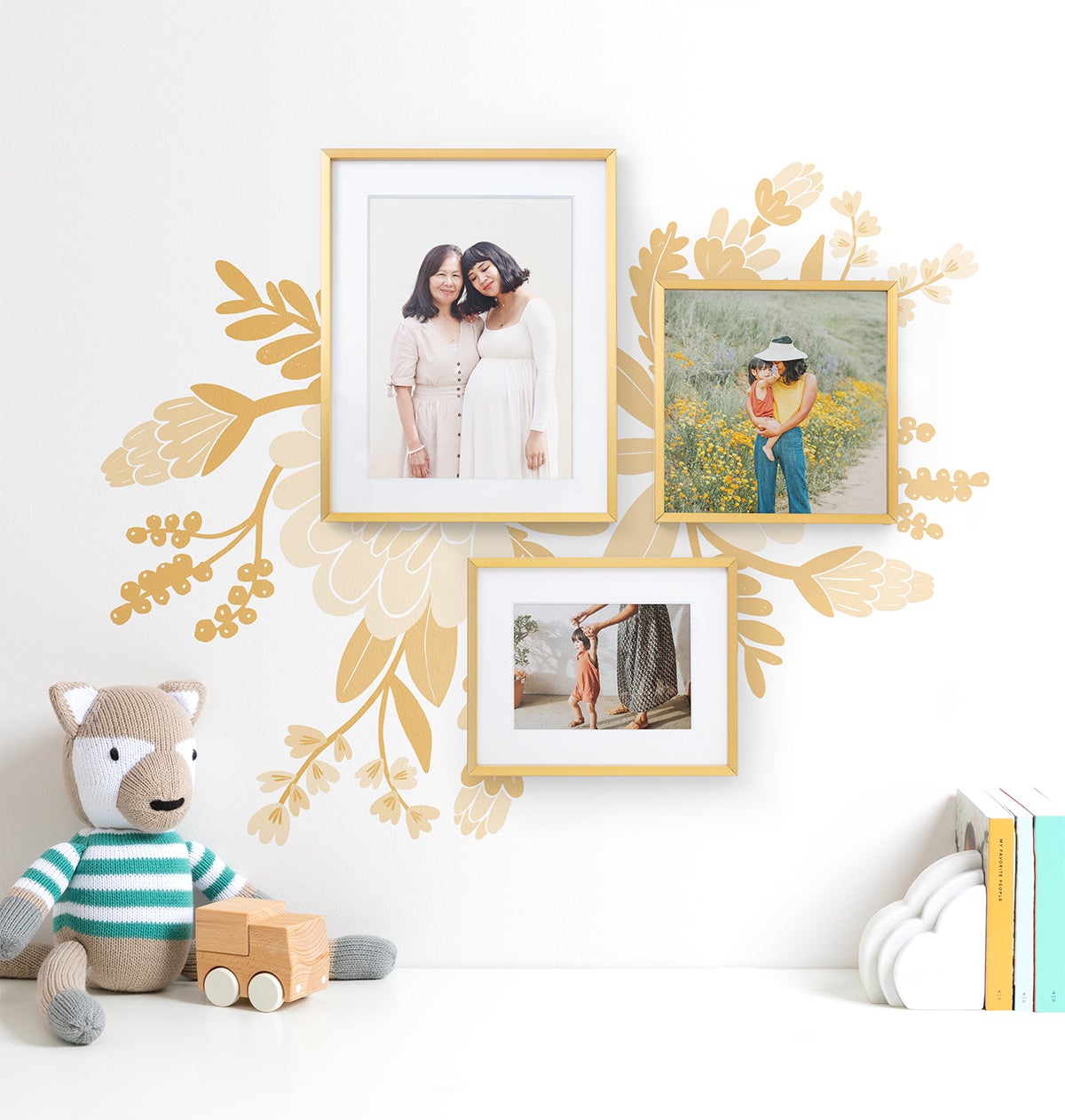 You could create an art wall... or, you could let the wall be the art. After all, it's the perfect blank canvas for a beautiful freehand mural — but that's not to say there's any shame in using stencils to stay in the lines. Either way, there's no nursery wall decor quite like the art that comes from your own hands.

Pro Tip: Hang a few frames within the mural to add dimension and interest.

Products Pictured: Modern Metal Frame
---
Go Big
Take a page out of community member @heyitsmarni_'s book by celebrating the wee one in a big way. Enlarging one of your favorite photos is a simple, unique touch that gives the nursery wall that little (or not so little) something extra. Plus, as they get older, you can always move it to a different room and keep it on display.

Pro Tip: Make sure the photo you choose is high-resolution, so it maintains its quality when enlarged.

Products Pictured: Large Format Print
---