---
01
Make a match.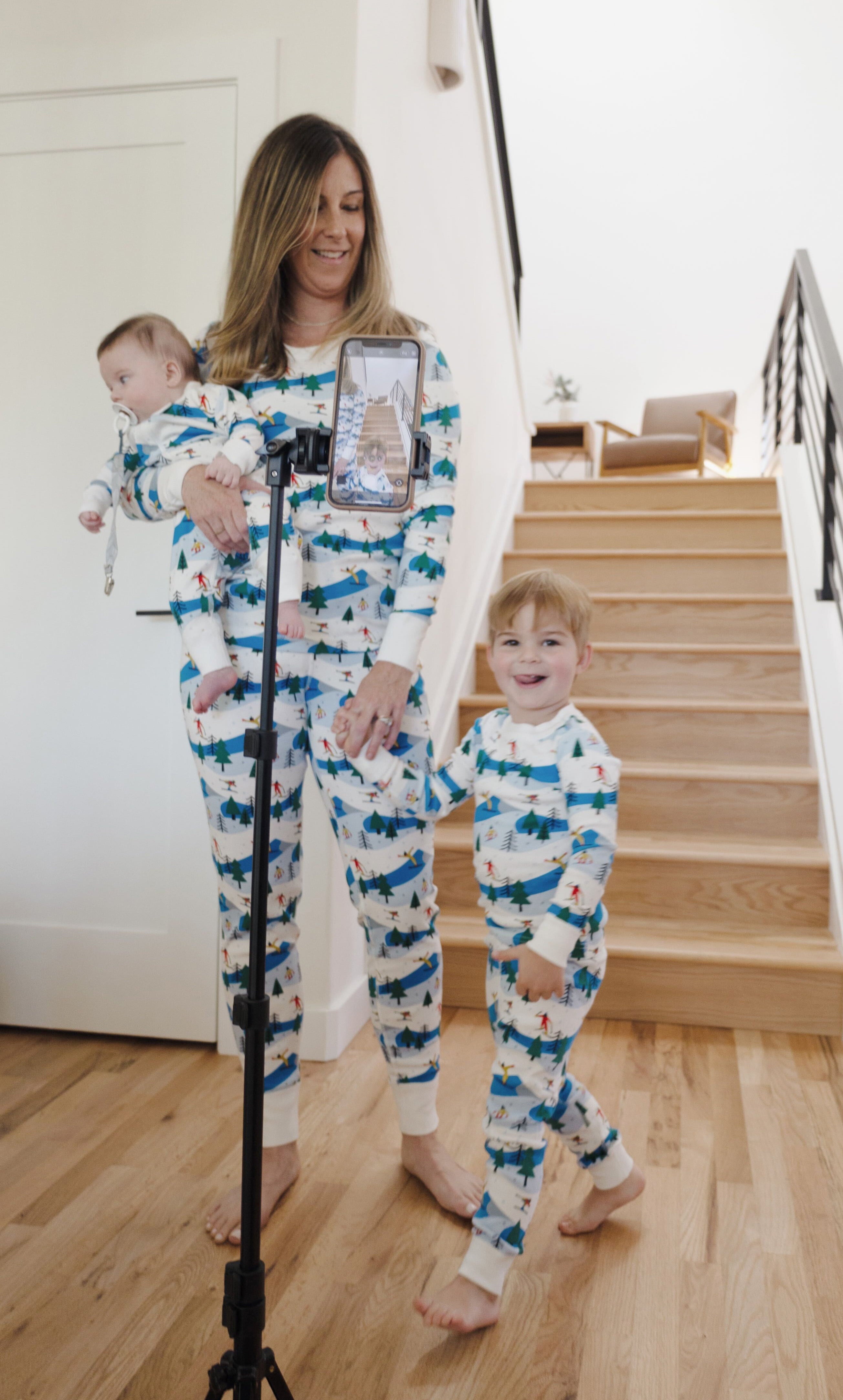 Before you start setting up the shot, it's fun to plan out the scene (and a good excuse to bring out your decorations a little early!)Start with selecting and ordering your matching family outfit. Matching pajamas can serve as the heart of your theme and be a fun special addition to the season. We're biased to Hanna Andersson's matching PJs but they have matching family clothing options, too.
---
02
Set the scene.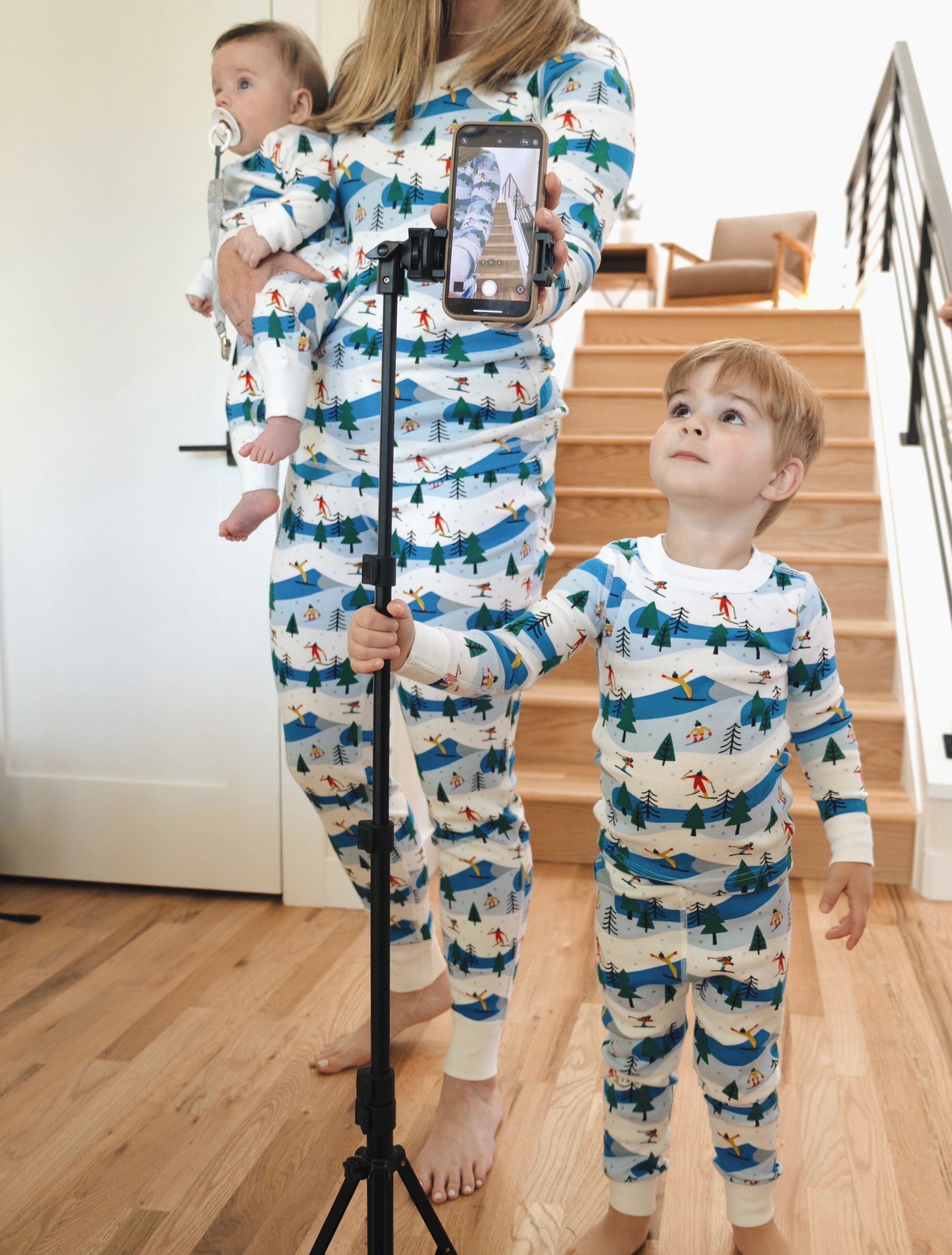 No professional equipment? No problem! You don't need professional equipment for a great Christmas card photo, but you do need a stable camera. Use a tripod or place your camera or smartphone on a flat surface to avoid shaky shots.

Enabling the grid function on your phone will help make sure things are aligned. You can either use your device's self-timer option or find a tripod with a Bluetooth remote.
---
03
Switch up your perspective.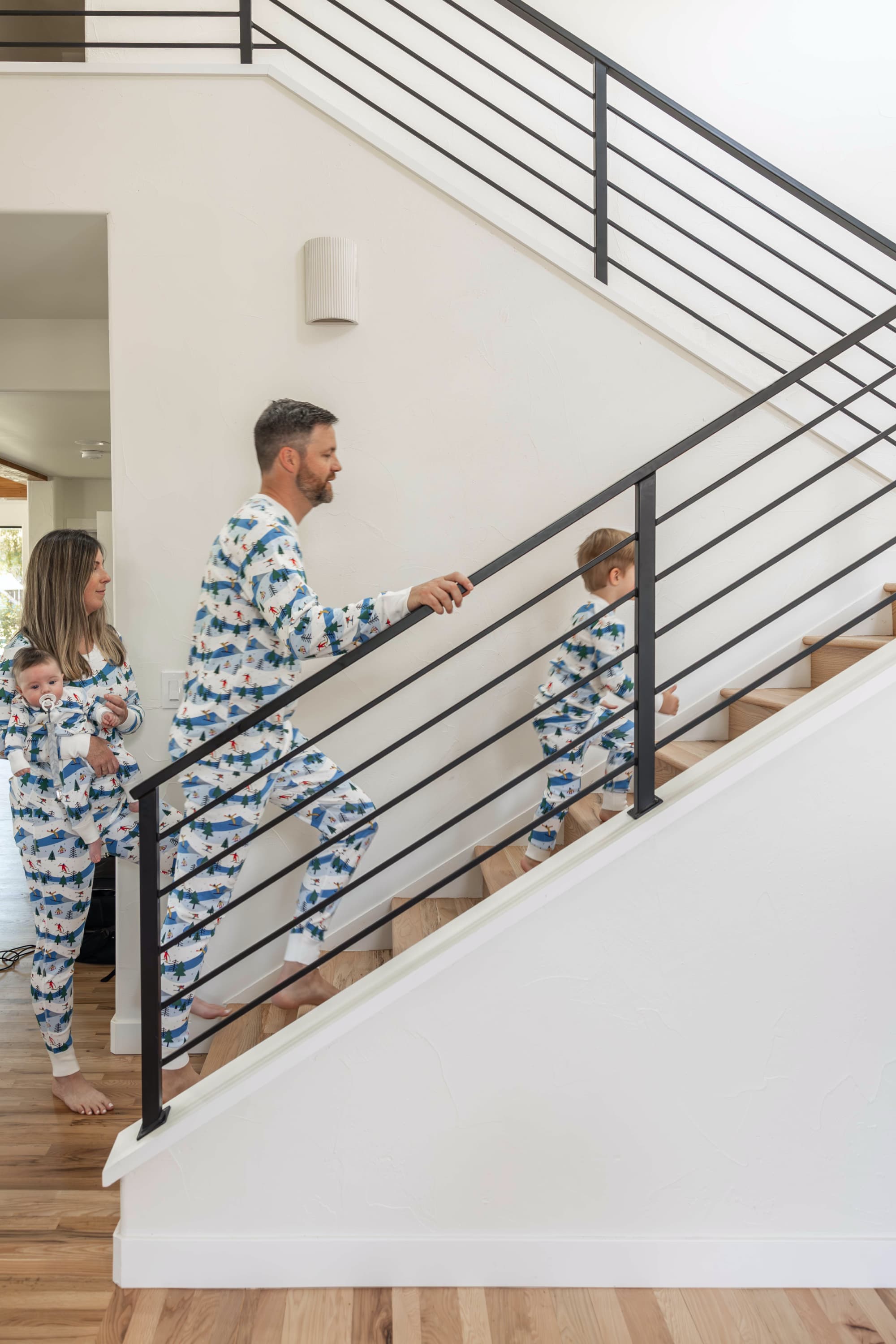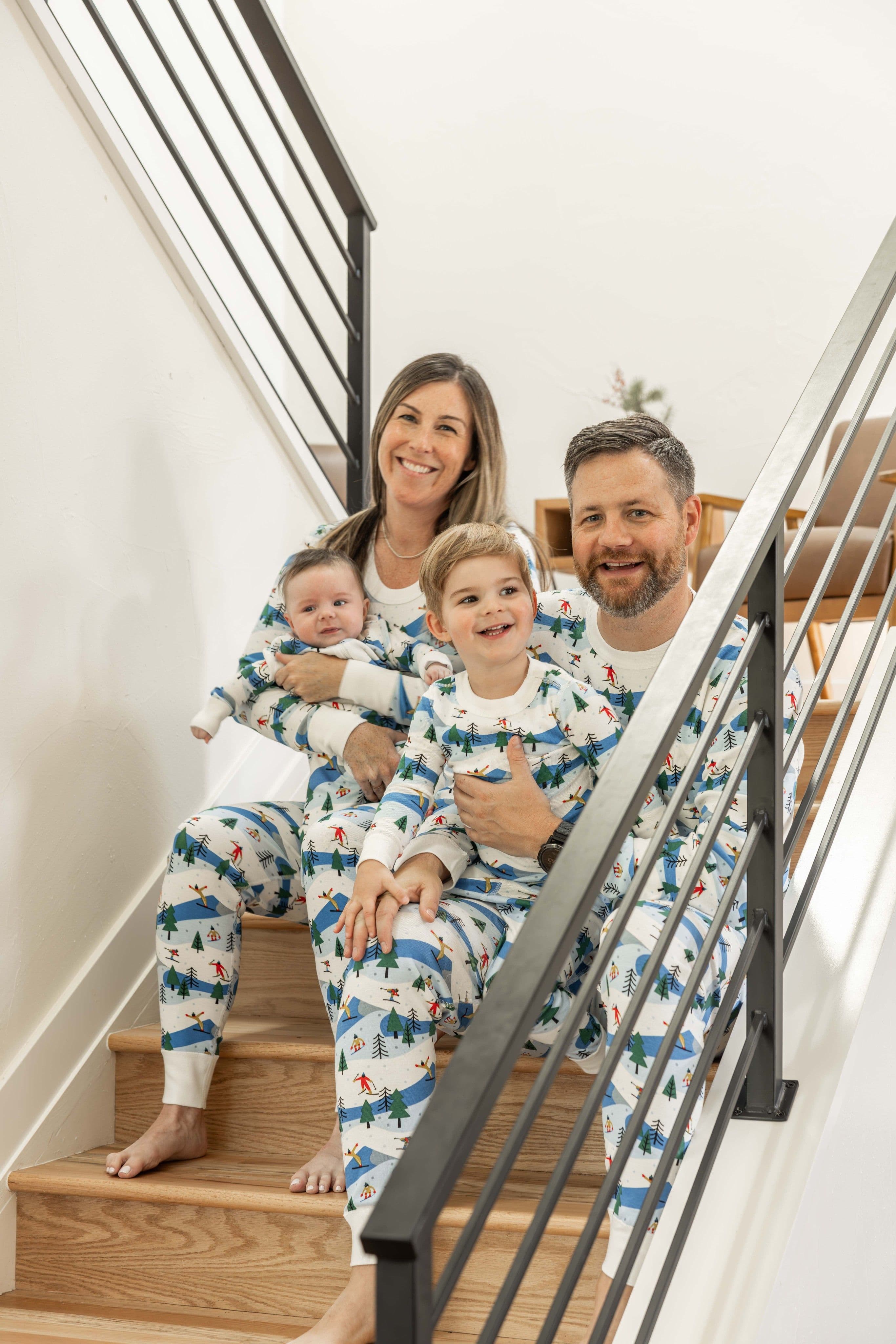 Pro tip: Try capturing photos from multiple angles. Lighting can change the feel of your photo.
---
04
Choose your locations.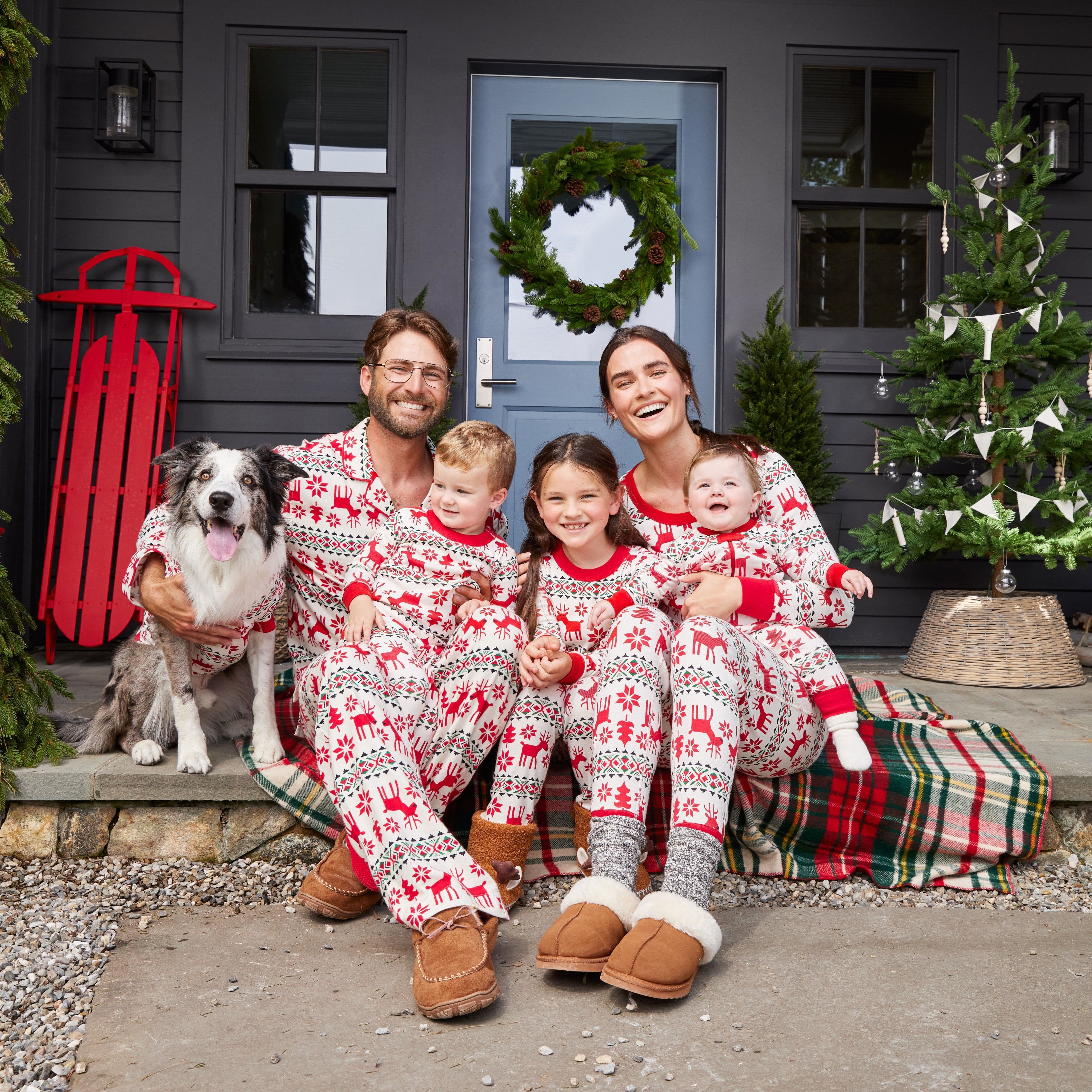 There can be many options for a suitable photoshoot backdrop around your home. A well-lit living room with a Christmas tree in the background or a cozy corner with a fireplace can make for great settings. Remember, natural light is also your best friend, so try to schedule your photoshoot during the day for optimal lighting. A daytime porch or bonfire scene will certainly provide optimal lighting.
---
05
Keep it candid.
When it comes to your poses, we recommend going for a natural and candid vibe. Encourage your family members to interact, laugh, and have fun. Capture moments of genuine joy and connection. Don't be afraid to take multiple shots; you can always choose the best ones later.
---
06
Extra, extra!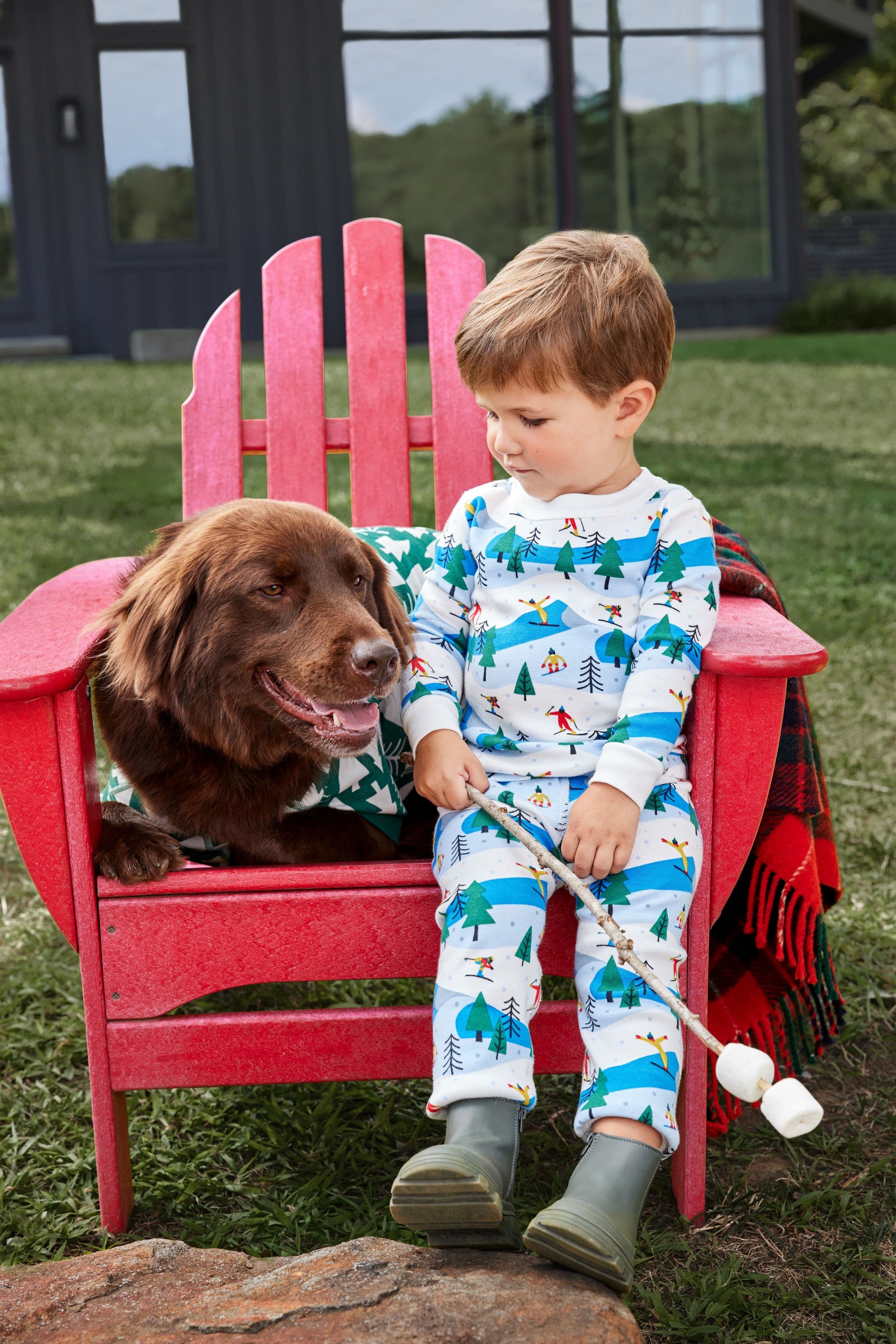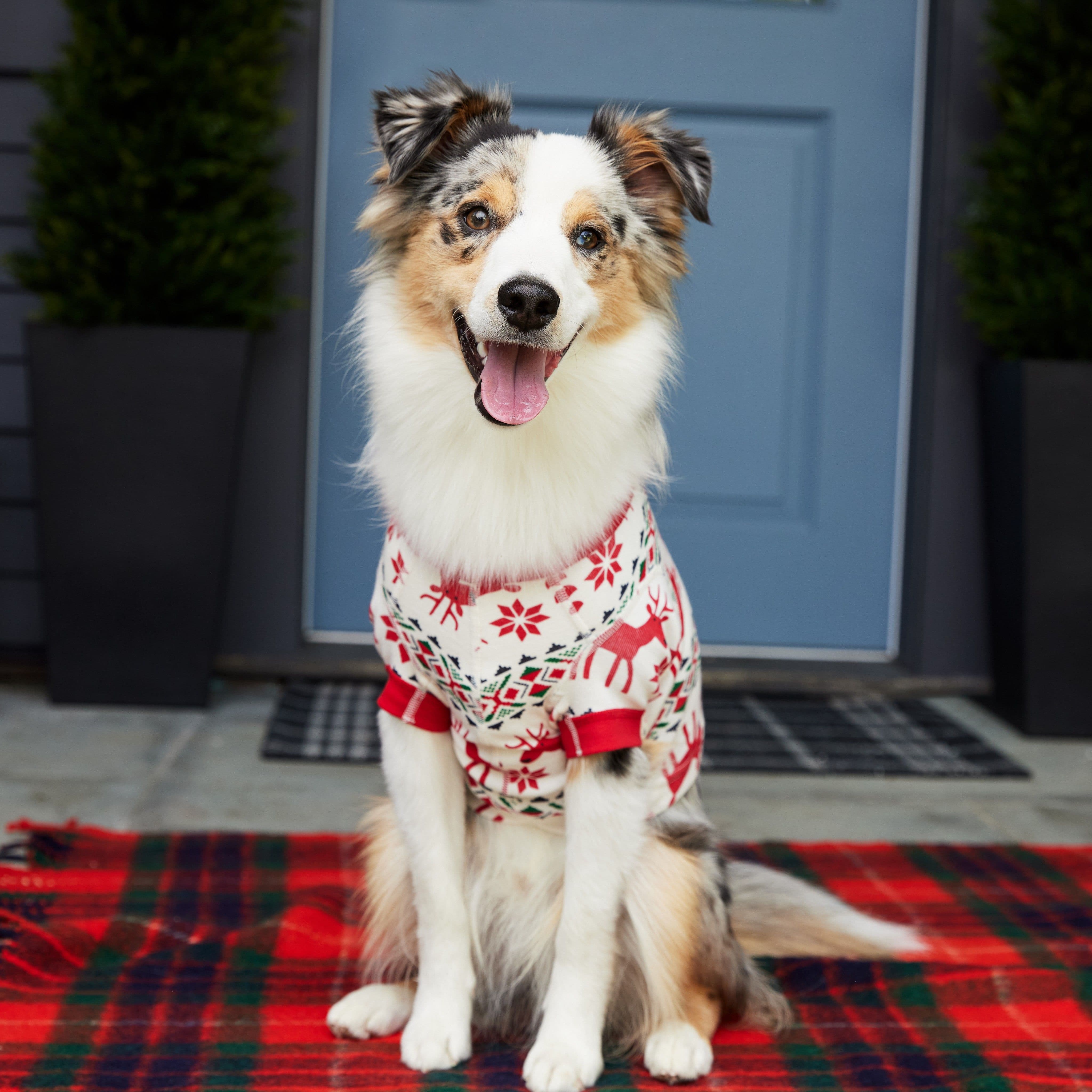 Try snapping a candid of your kids or pets to feature on the back to document their growth over the years. (Yes, Hanna Andersson has pet pajamas, too!)
---
07
Choose Your Card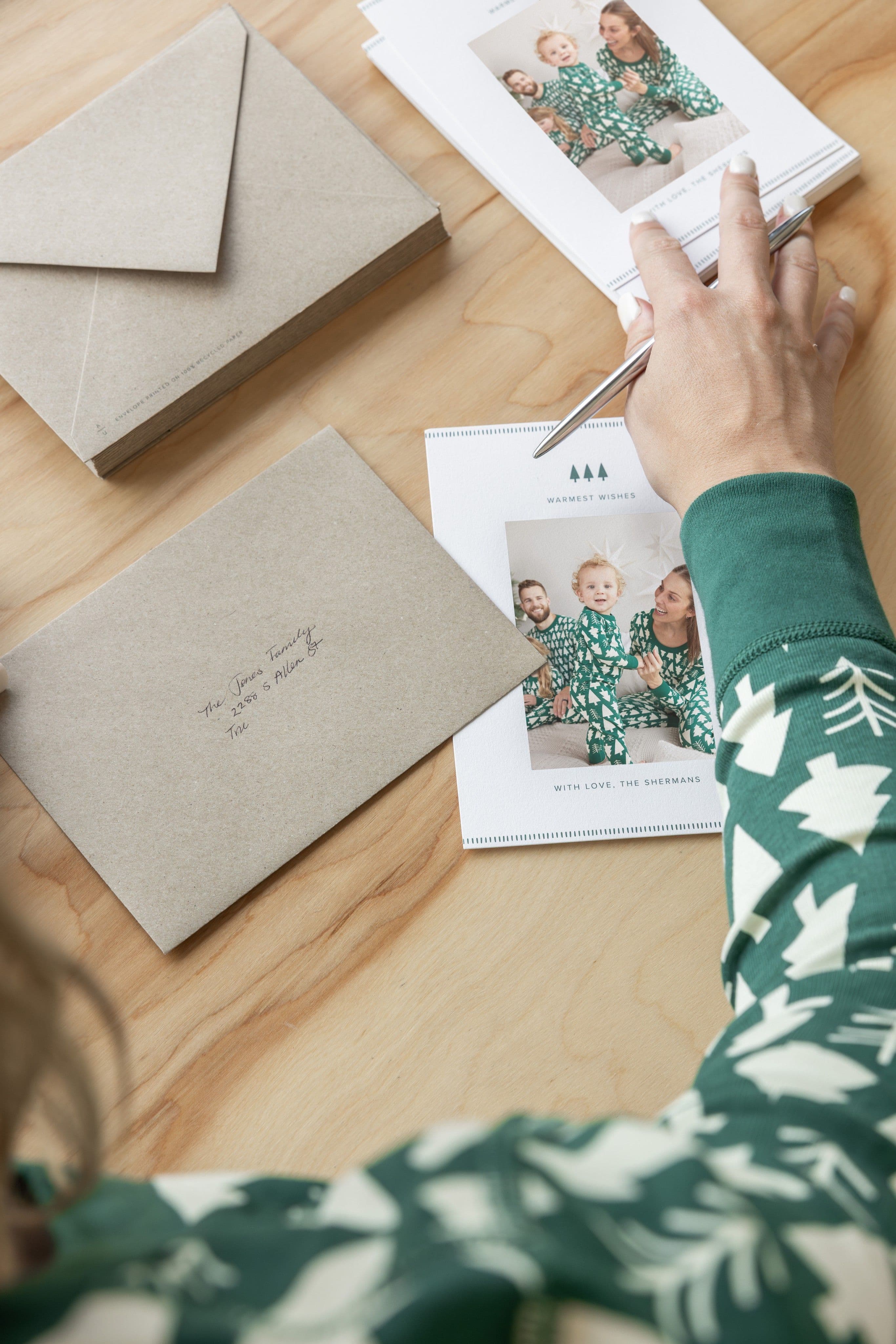 With your favorite photos selected, it's time to create your Holiday cards. Each Hanna Andersson Collaboration card includes horizontal or vertical options that match your chosen pajamas. Once you add your photo, include a heartfelt message, your family's names, and any other details you like.

Check out the full Hanna Andersson Card Collection.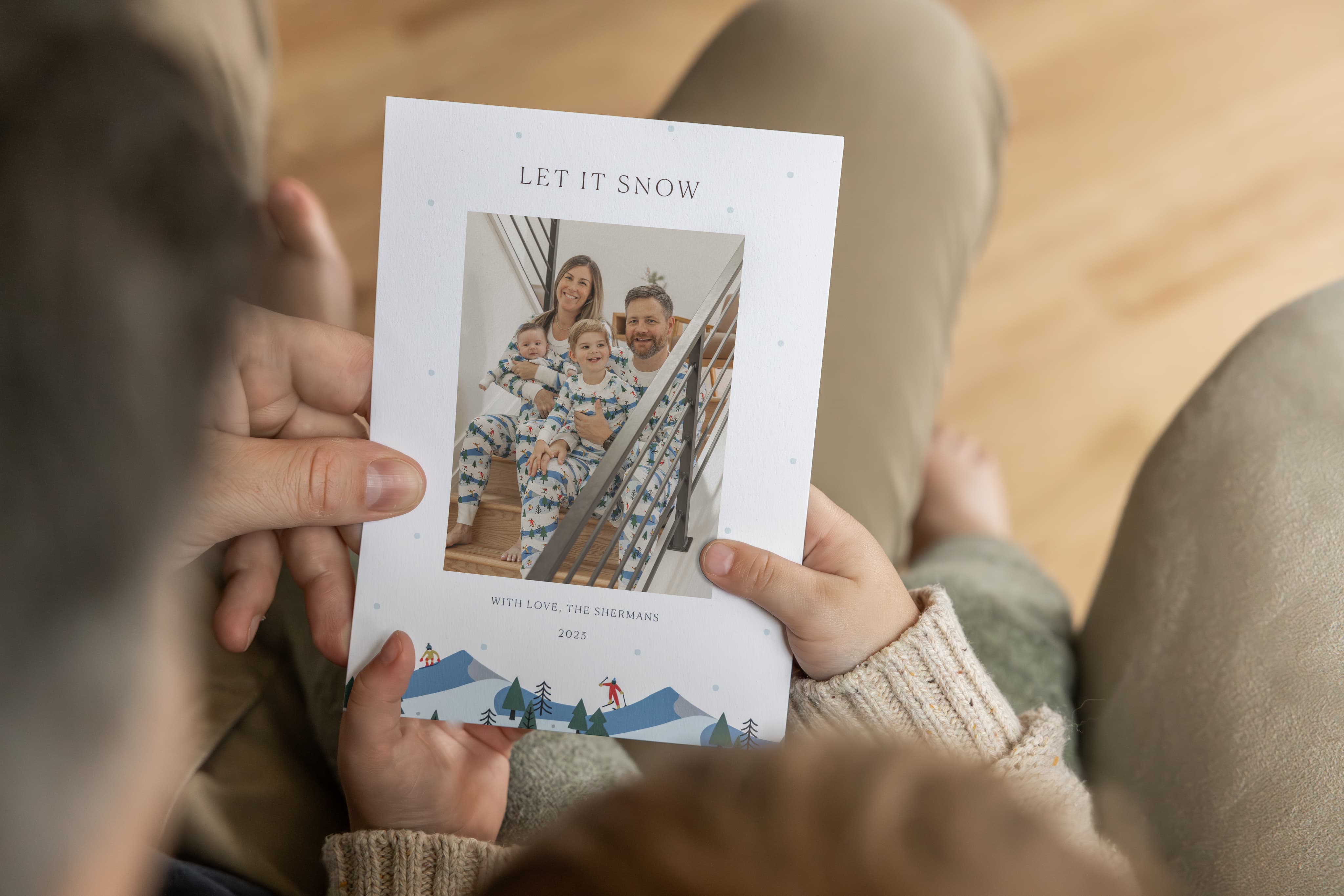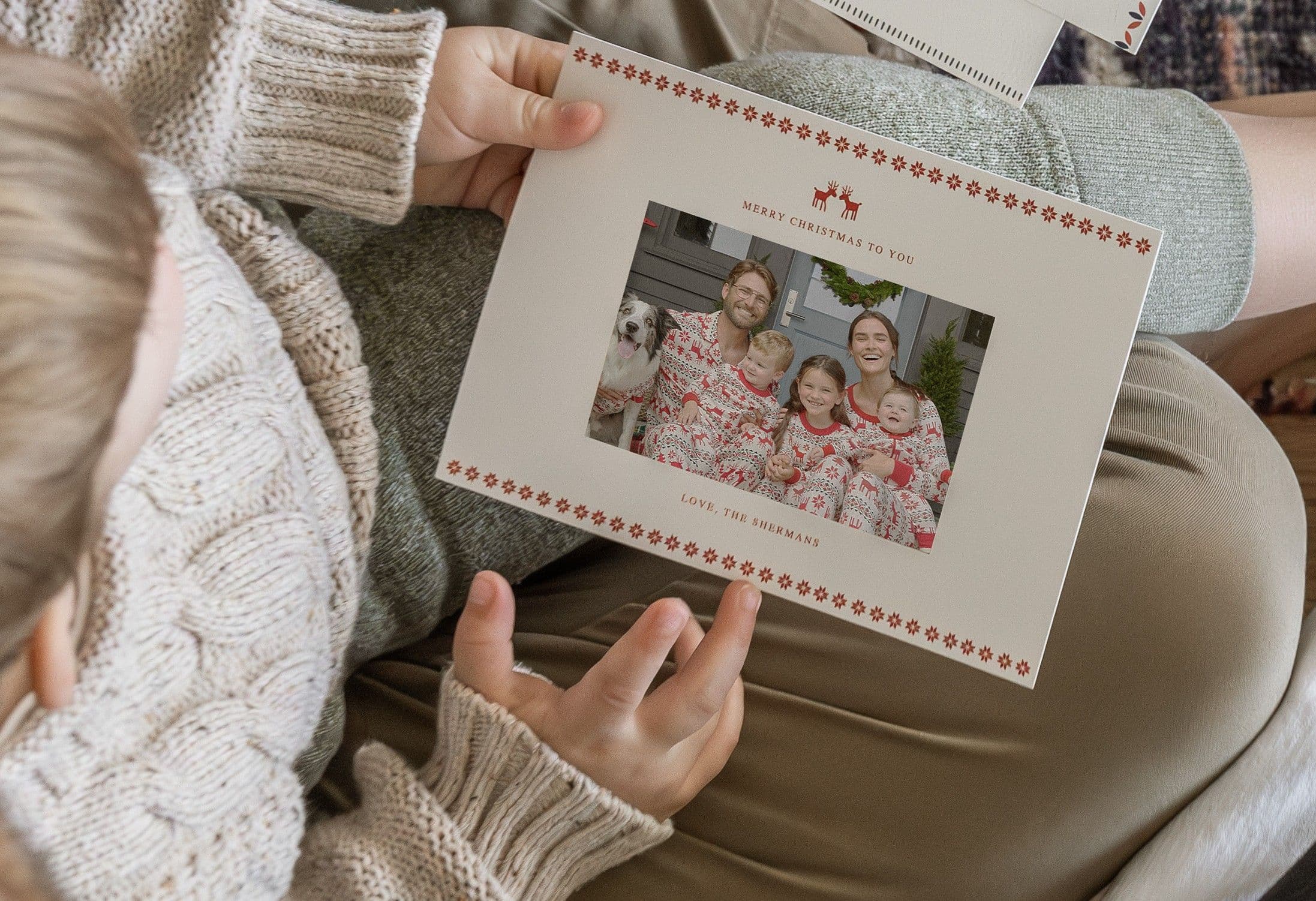 ---
Creating a memorable Christmas card with your family in matching pajamas is a heartwarming and fun way to celebrate the holiday season. By planning ahead, choosing the right location, coordinating outfits, and capturing genuine moments, you can create cards that will bring joy to the hearts of your friends and family.