---
Book Type
Photo-Wrapped Hardcover

Book Size
8.5 x 8.5"

You don't have to be a parent or child to appreciate this incredible alphabet book from independent L.A. design studio Mimochai. Perhaps the most endearing take on the ABCs we've ever seen, Alphabet Adventure follows characters Emme and Hamstarcat on their journey through every letter — complete with custom illustrations and an alliterative sentence promoting creativity, courage, and kindness. We're beyond honored that author Mimi Chao trusted us to print her work in the pages of our Photo-Wrapped Hardcover, and we can't wait to see what she creates next.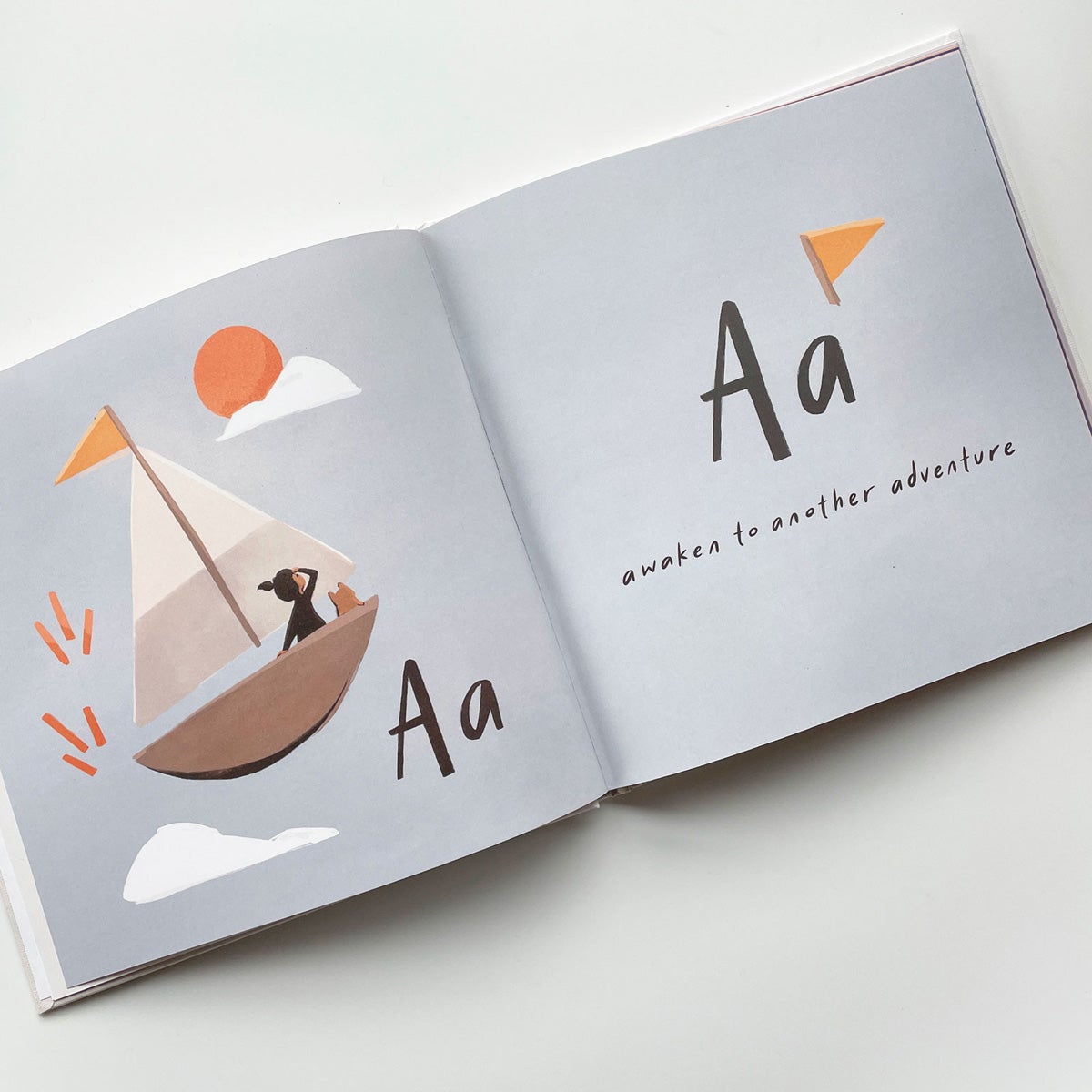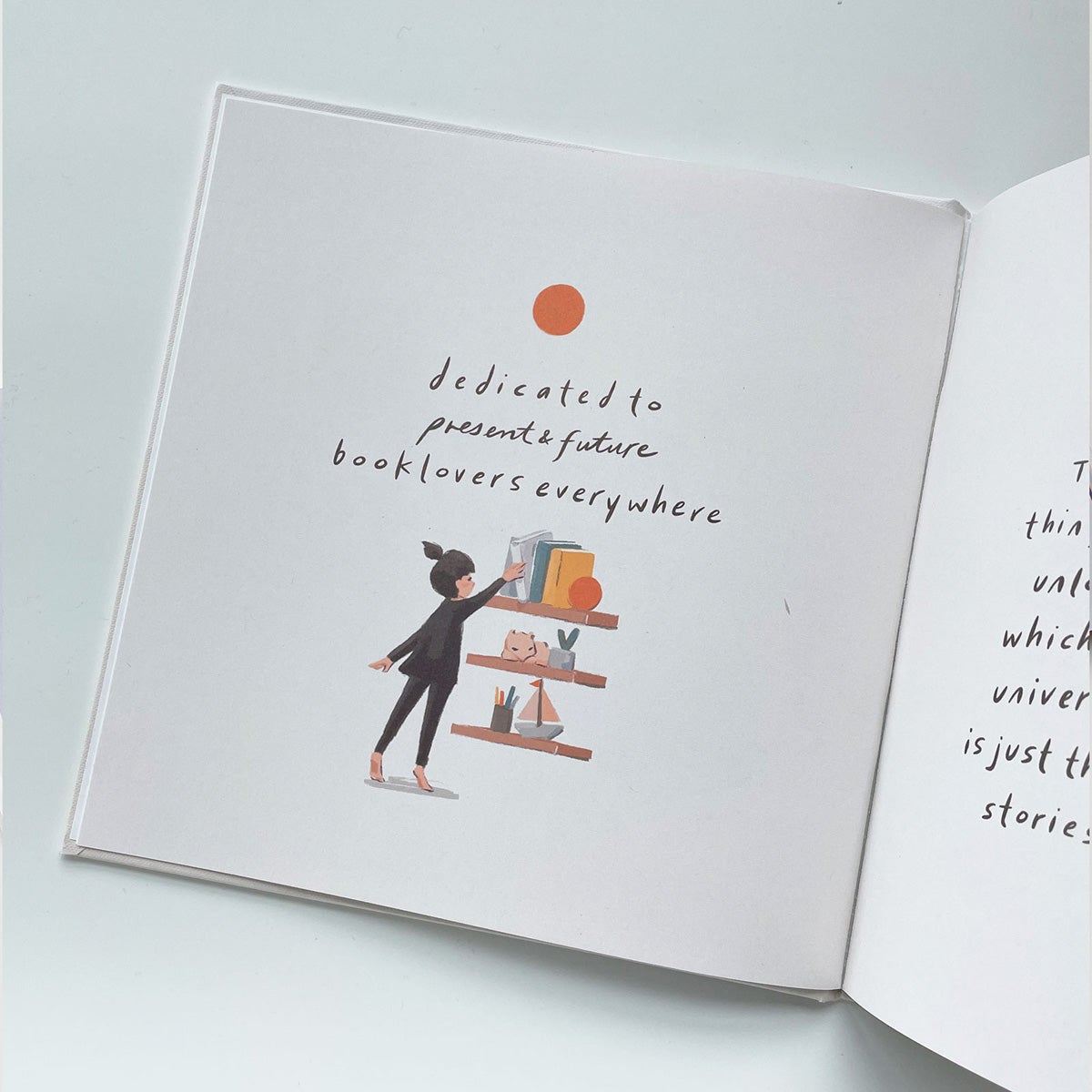 I really love working with Artifact Uprising, their quality and standards fit mine perfectly.
---
Book Type
Everyday Photo Book

Linen Color
Smoke

Foil Color
Gold

Book Size
7 x 7"

The pandemic took so much from so many. For photographer Michelle Gardella, it stole not only her job as a full-time teacher, but also her biggest passion. Yet, even as factors out of her control brought her tumbling down to the ground, she embraced the mud in which she landed, and in doing so, found clay. Michelle's Everyday Photo Book, filled with photos of her journey into pottery, is a living reminder of our power to sculpt our own lives… and an ode to the importance of marking the milestones along the way. As she puts it, it is "an archive of the small moments of mercy that added up to a year worth remembering" — one that prompts us to take pause and celebrate ourselves.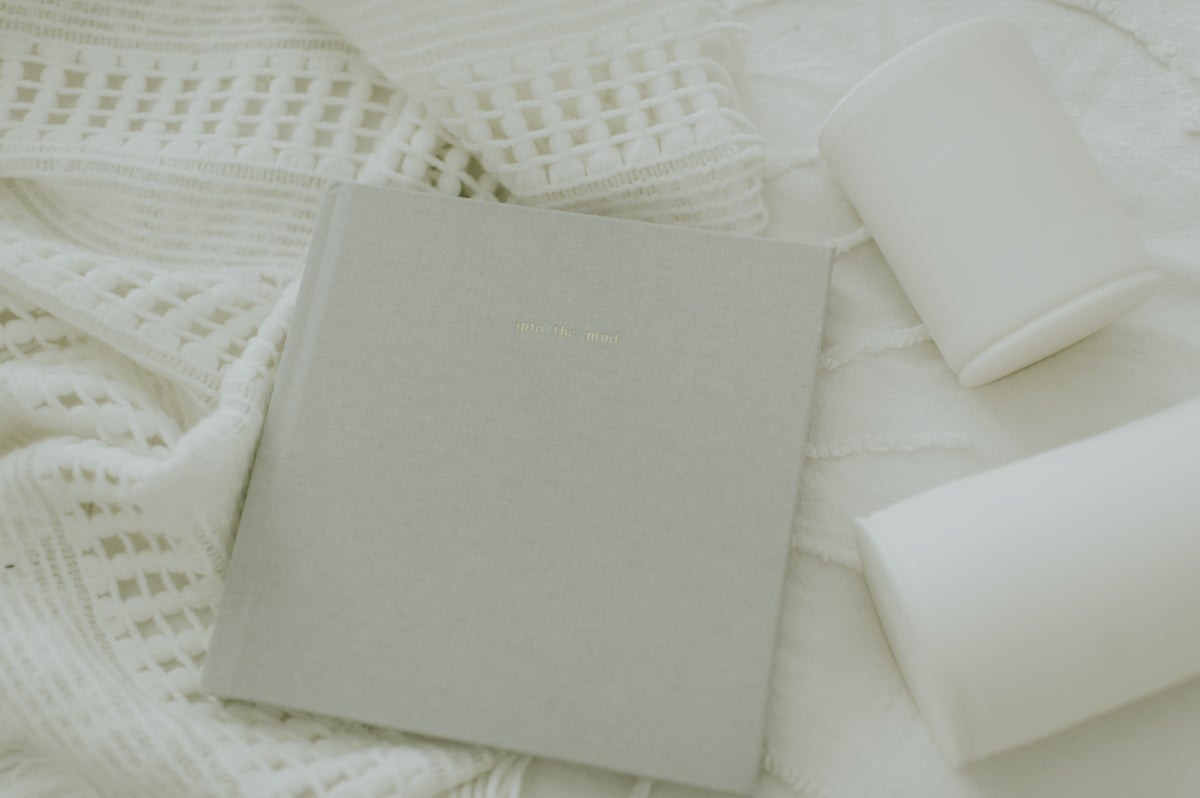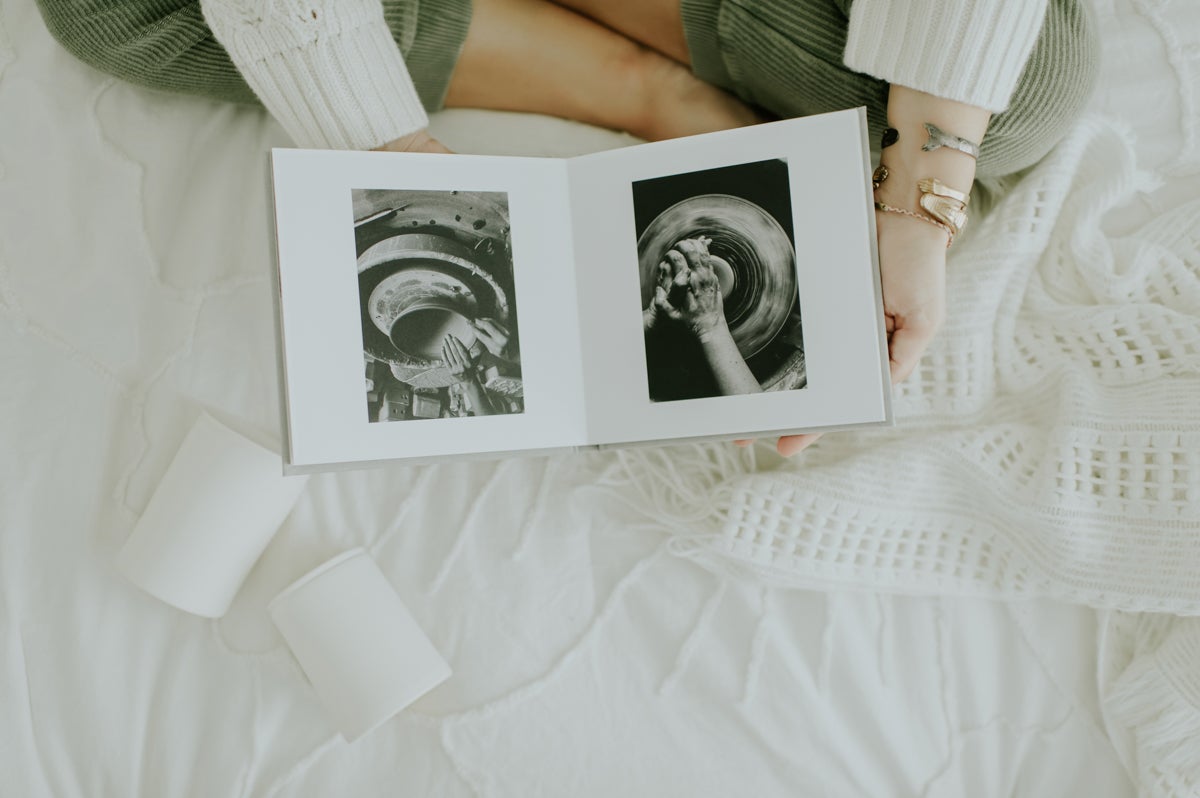 These pages are a gentle pause to see just how far I've come, and honor the muddy process of how I got here.
---
Book Type
Layflat Photo Album

Linen Color
Oatmeal

Foil Color
White

Book Size
10 x 10"

Molly Olwig, our Lead Photographer, has this amazing knack for capturing the inner and outer beauty of every human she photographs. A self-taught photographer with endless creativity, her portraits immerse the eye in the intangible wonders of self-expression. Her portfolio, printed as a Layflat Photo Album, is a journey into what it means to be human — a love song for the sublime imperfection of unapologetic individuality.

Pro tip: She chose the Layflat due to its thick unbending pages that lie completely flat when open, ensuring no distortion from the curve of the page.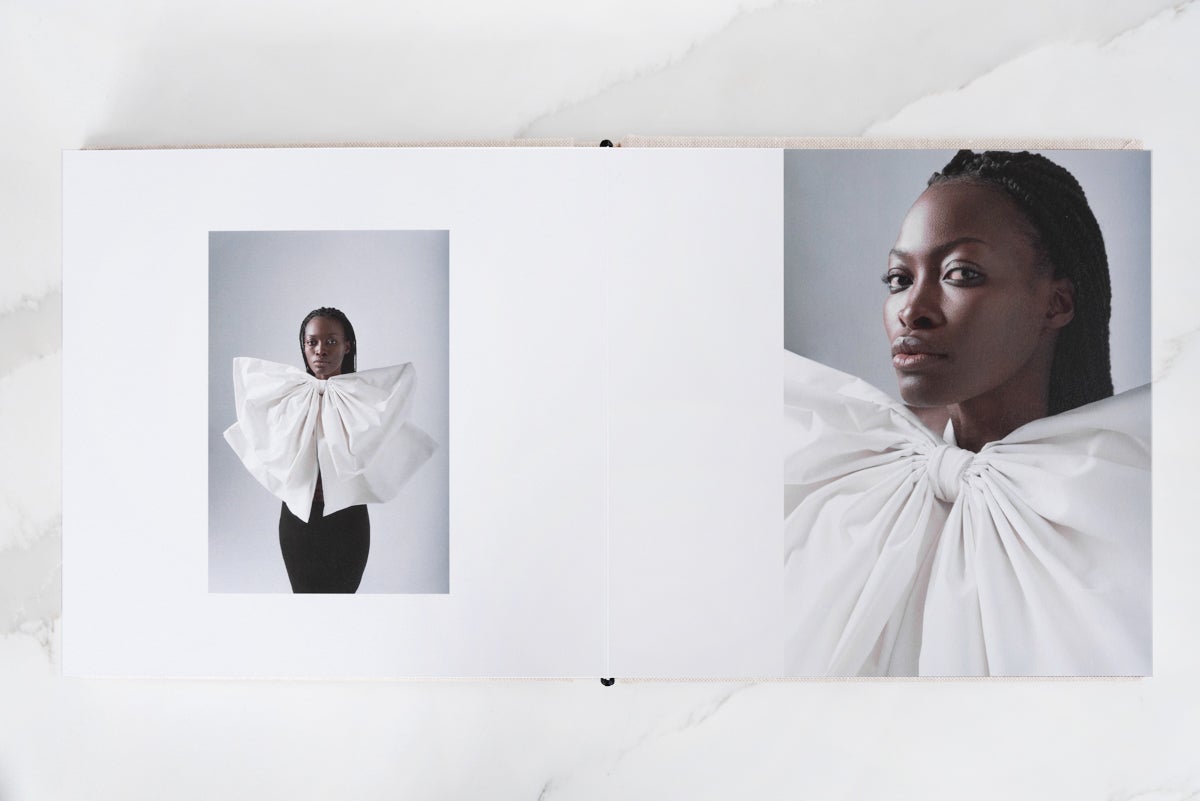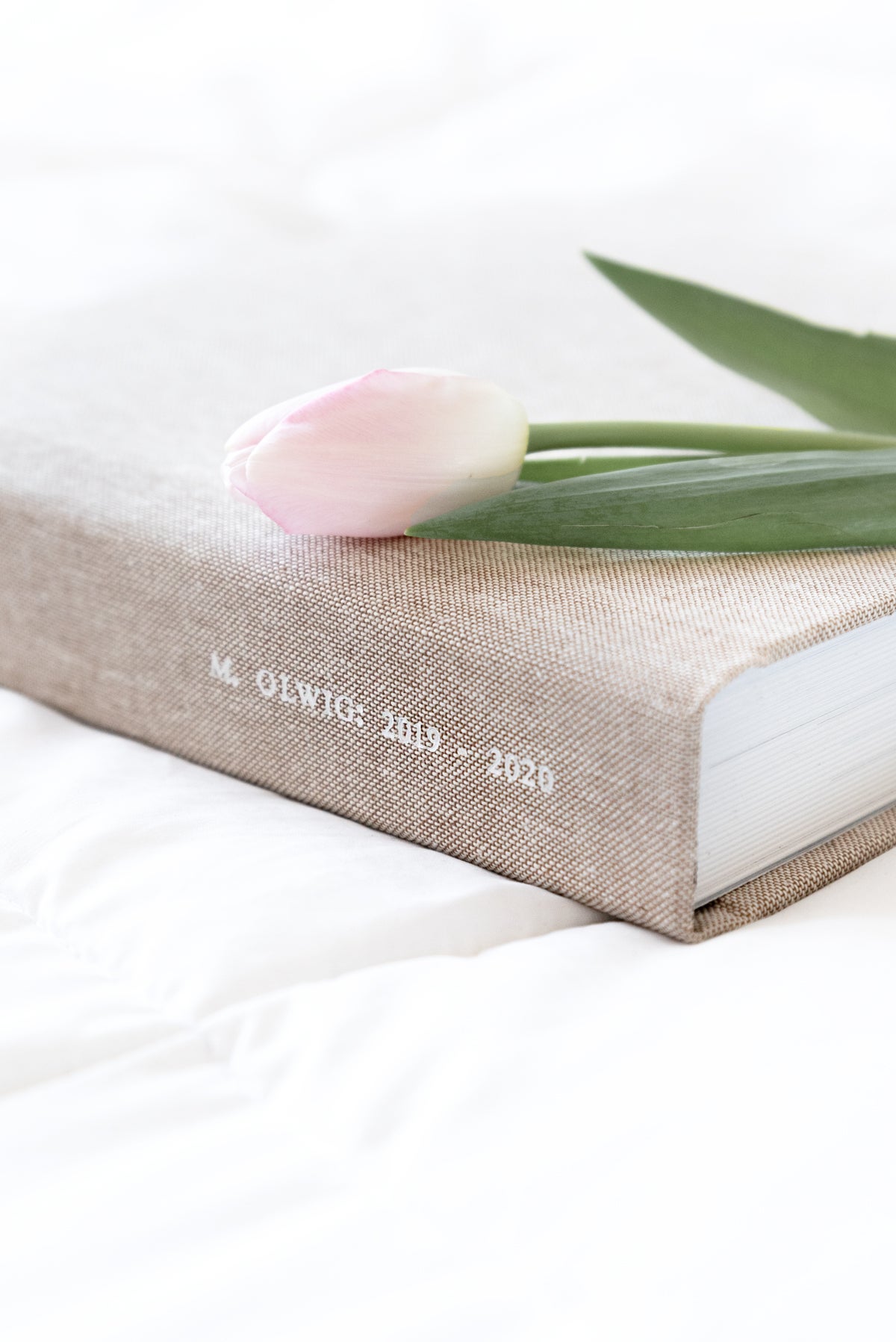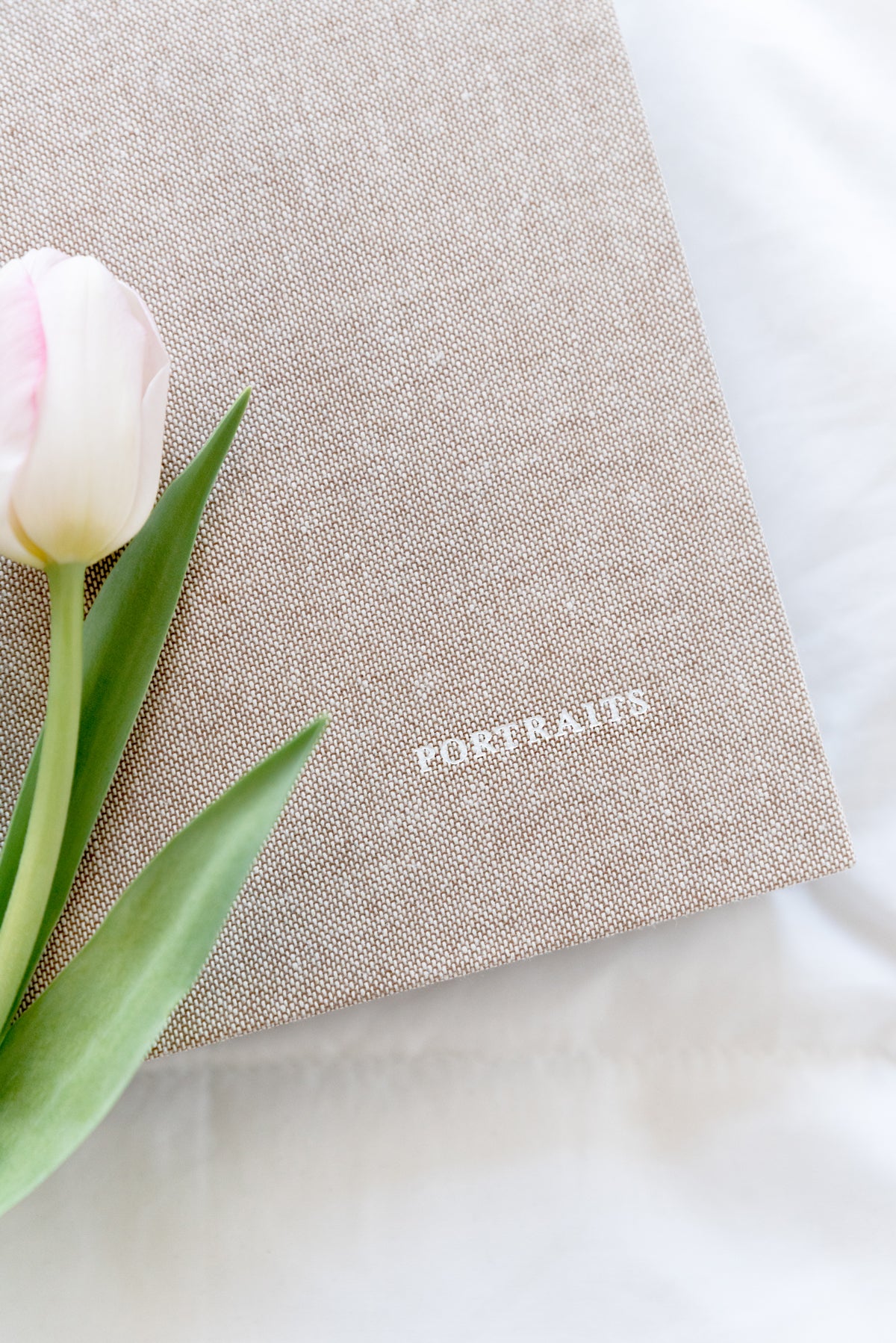 I've grown up in the digital age and to know I have this ability to hold so much time, effort, and heart in my hands is something that can't be overstated.
---
Book Type
Signature Layflat Photo Album

Linen Color
Oatmeal

Foil Color
White

Book Size
12 x 12"

Five years removed from her own wedding, one of our favorite photographers, Melissa Gayle, finally sat down to create the Signature Layflat Album of her dreams. You might find yourself thinking, "what's so creative about a wedding album?" Well, for starters, we're big fans of the way in which Melissa interspersed her album with swoon-worthy detail shots. Add her diverse use of photo book layouts and the wish-we-were-there appeal of her beachside wedding, and you've got quite the album. Turn the pages below to get inspiration for putting your own big day in print — even if it's been on your to-do list for years.

Pro tip: Melissa was kind enough to share the best wedding album tips she learned from the process, so you can make the process as easy as possible too.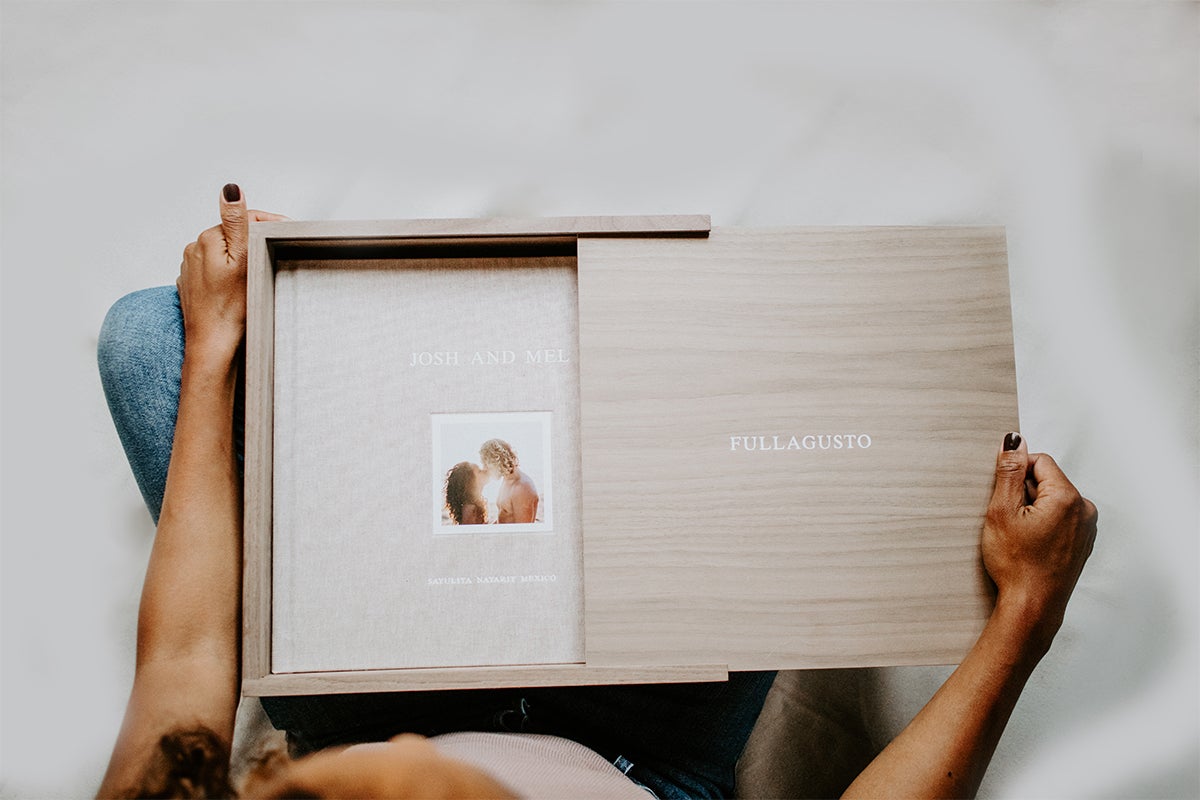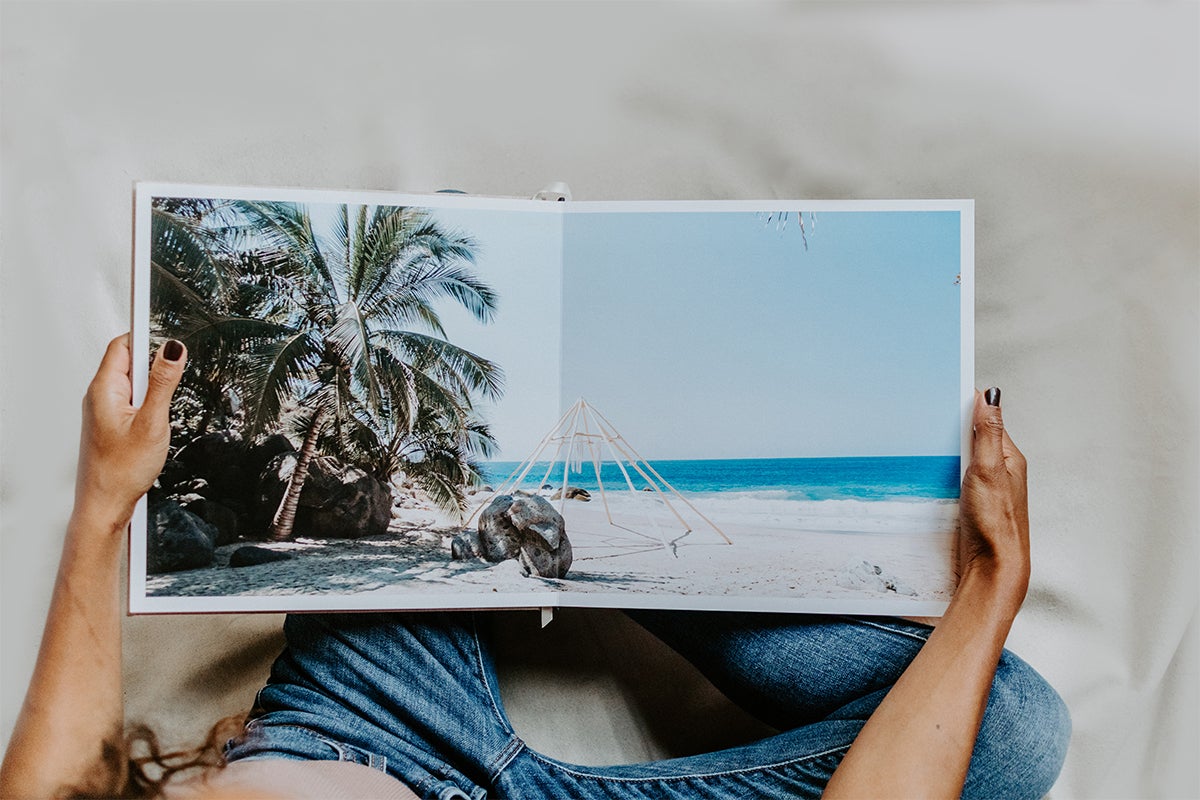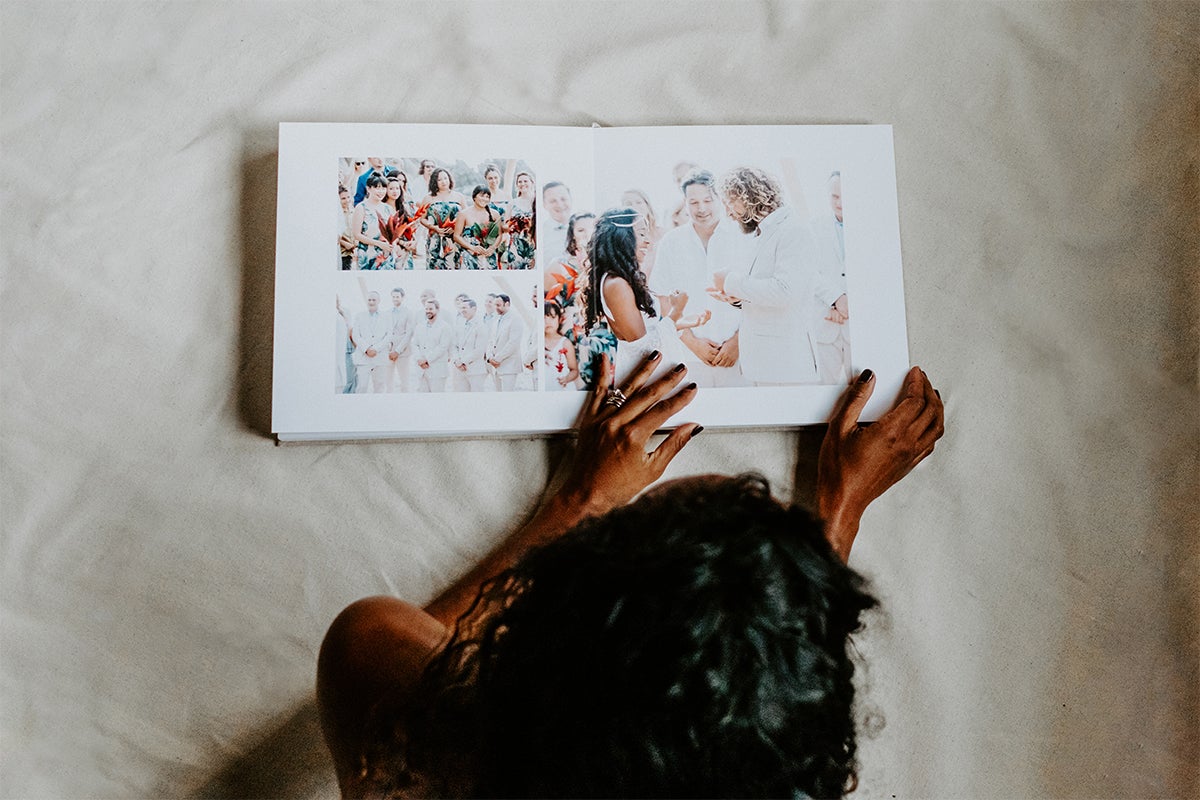 Receiving the box on our fifth wedding anniversary feels like a huge, beautiful reminder of the precious time we have on earth with one another.
---
Book Type
Baby Board Book

Book Theme
Custom

Who said photo books are only for photos? Some of the most imaginative creations we print are pieces of art from our community — like this heartfelt Baby Board Book written and illustrated by Millan Andreoli for an expecting friend. The story is about a girl named Penelope, who decides to surprise her family with a homemade strawberry pie. Much like Penelope, Millan's creativity is sure to make family time (and story time!) a little bit sweeter. File under: our favorite Baby Board Book ideas.

Pro tip: If the prospect of creating an entire board book from scratch seems intimidating, not to worry. We offer a variety of pre-designed themes that make it as easy as plugging in your favorite photos!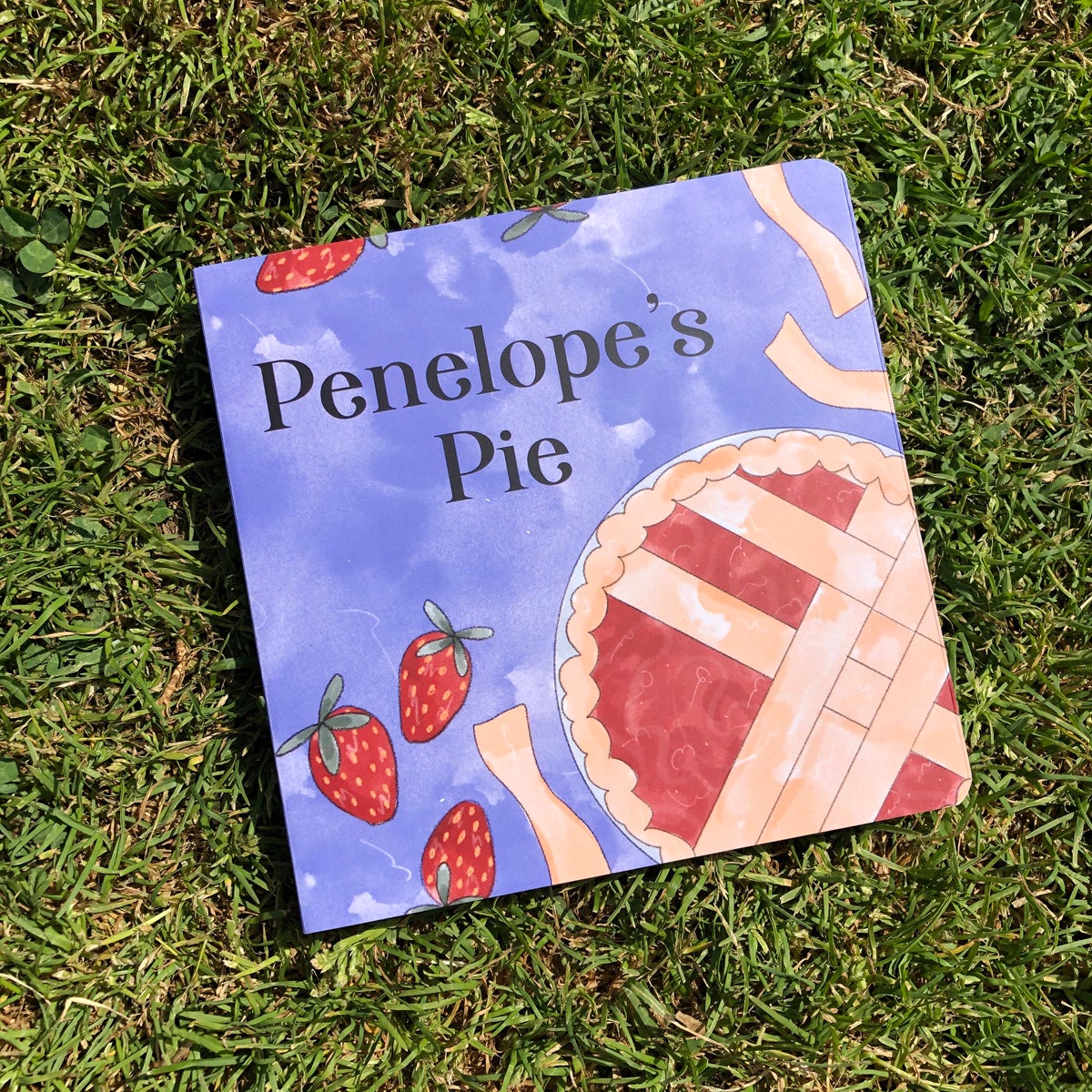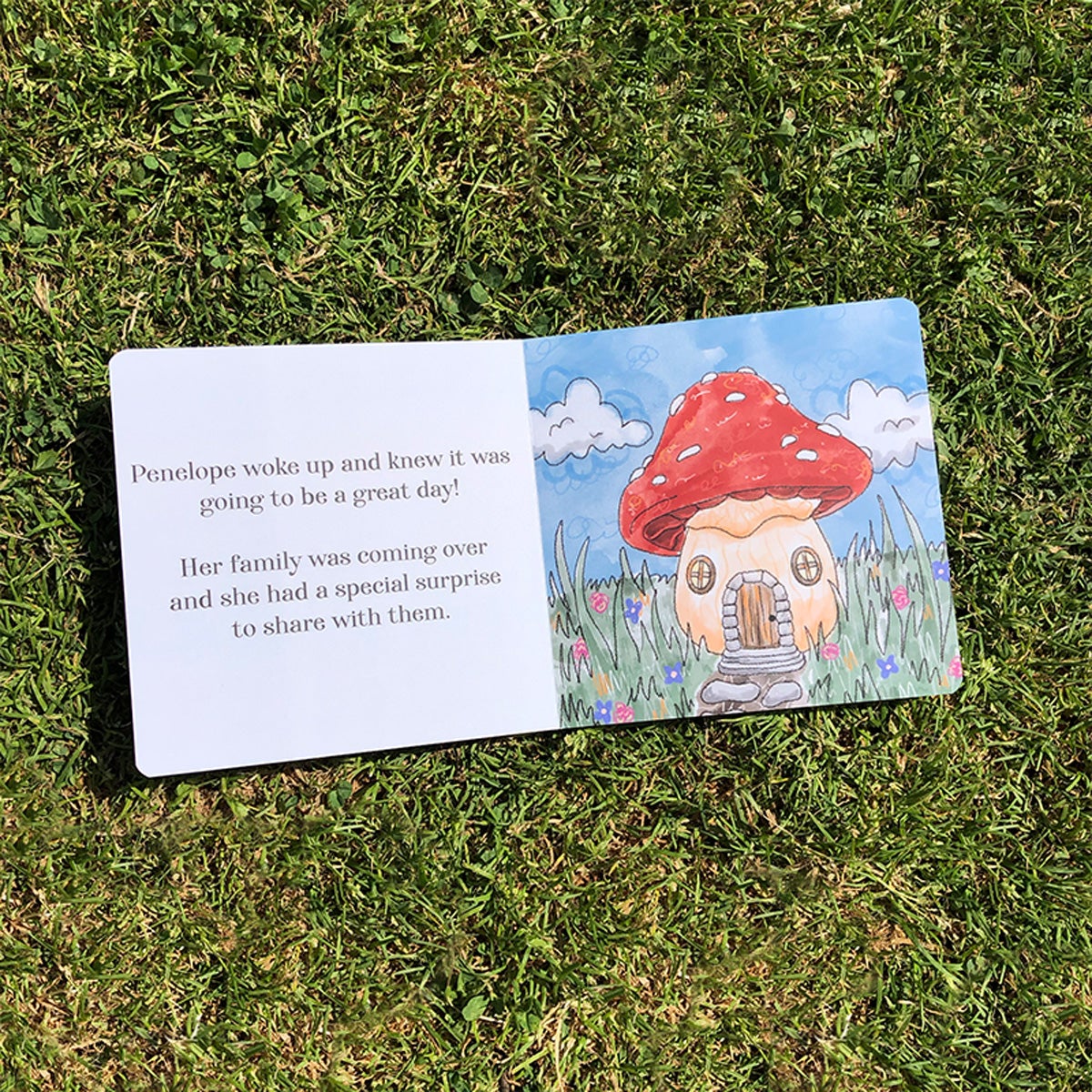 Seeing my projects come to life is one of the coolest parts of my job. After weeks of sketching, drawing, and planning, finally holding this baby book in my hands was an awesome moment!
---
Book Type
Everyday Photo Book

Linen Color
Honeycomb

Foil Color
Gold

Book Size
7 x 7"

Photos of… photos? It might sound a little meta, but chances are you've never seen anything quite like Lucy Hyde's Everyday Photo Book. For years, she's created Everyday Photo Prints using her own images of her favorite hometown architecture in Charleston, SC. In her album, she revisits each of the destinations, bringing print and place together for an approach that creates a uniquely dimensional effect. Every page feels like it's pulling the viewer into the scene!

Pro tip: Lucy chose the Everyday Photo Book for it's photo-per-page layouts that make it easy to create an entire photo book in no time at all – even with minimal photos. Plus, the linen-bound cover makes for a bespoke coffee table book.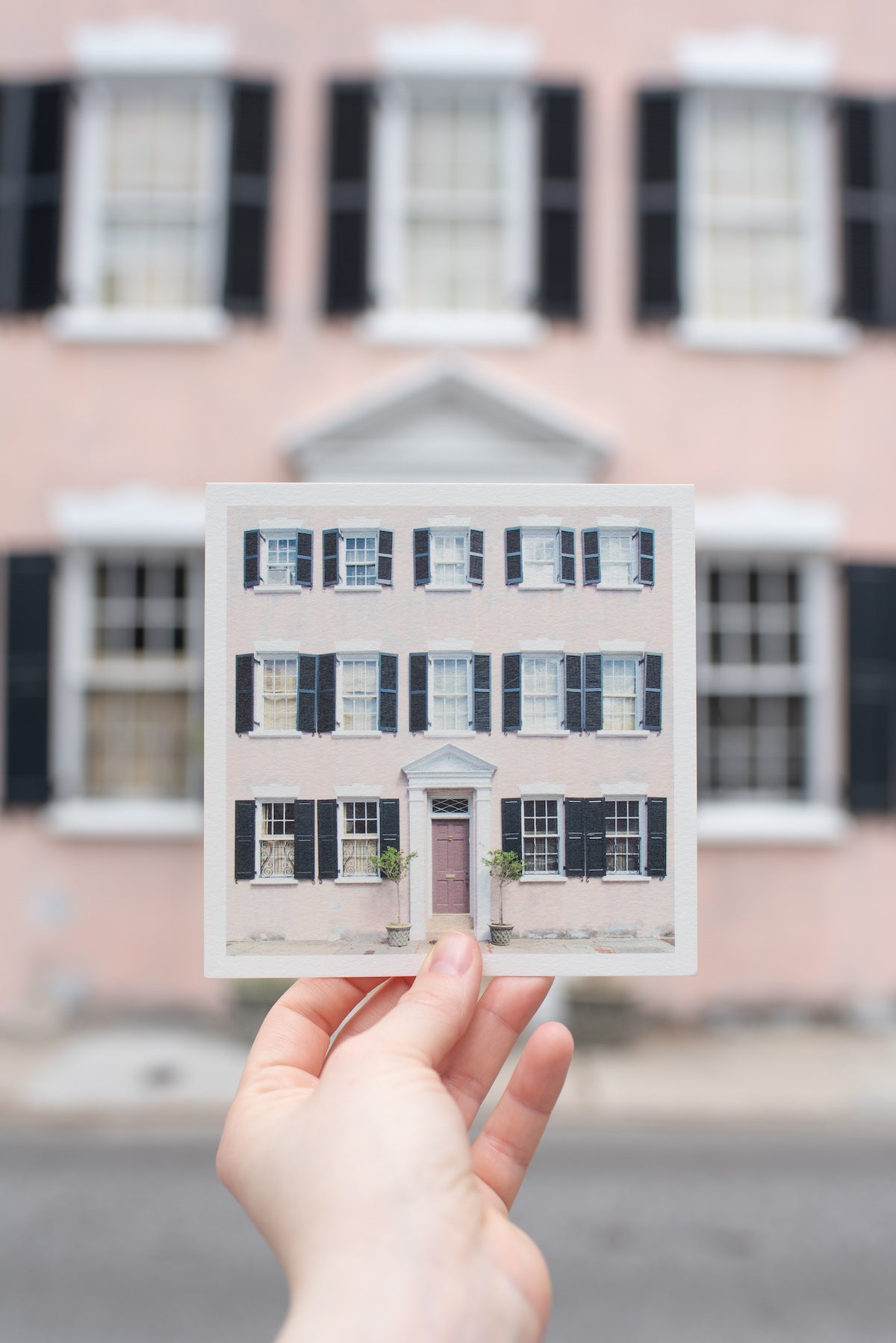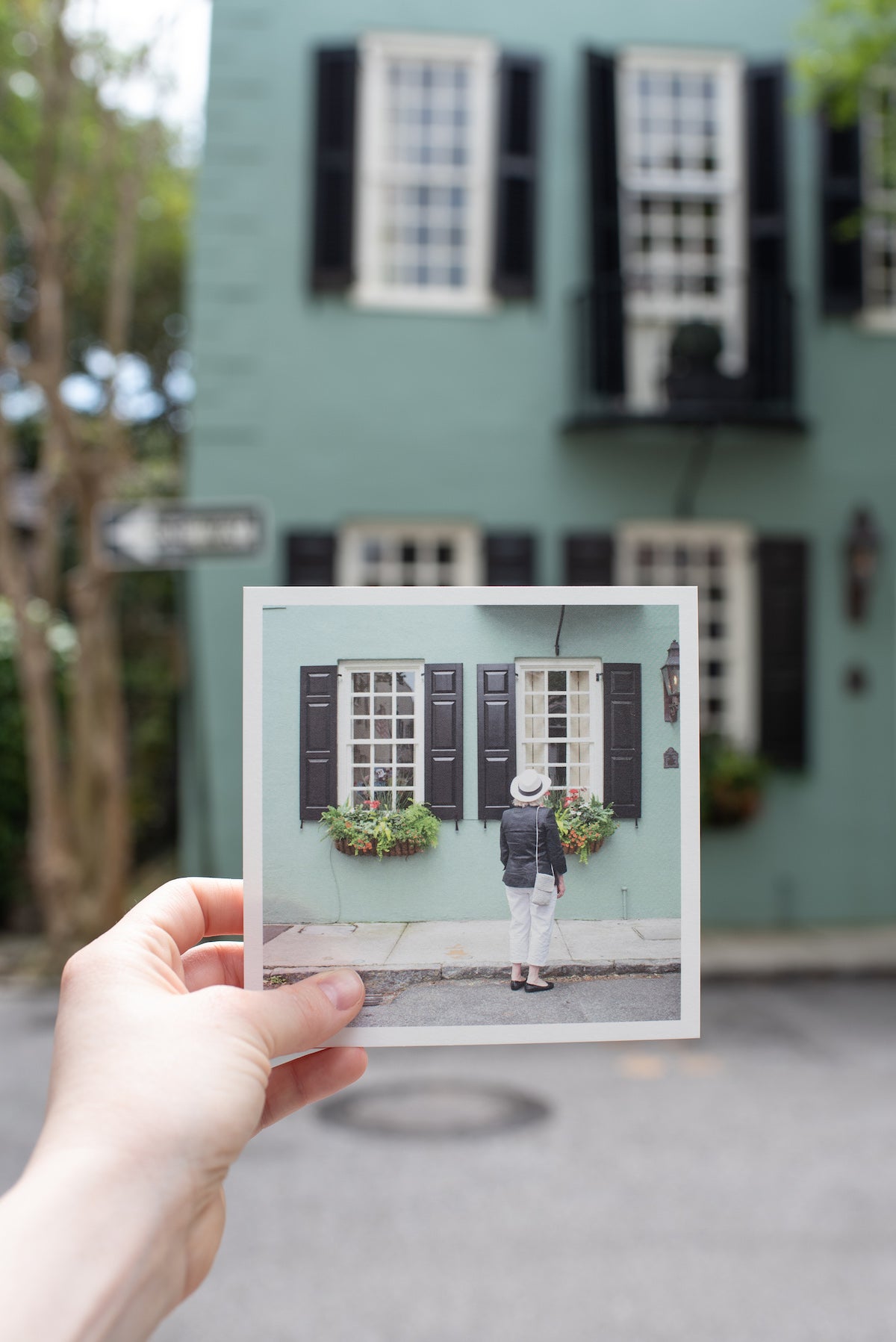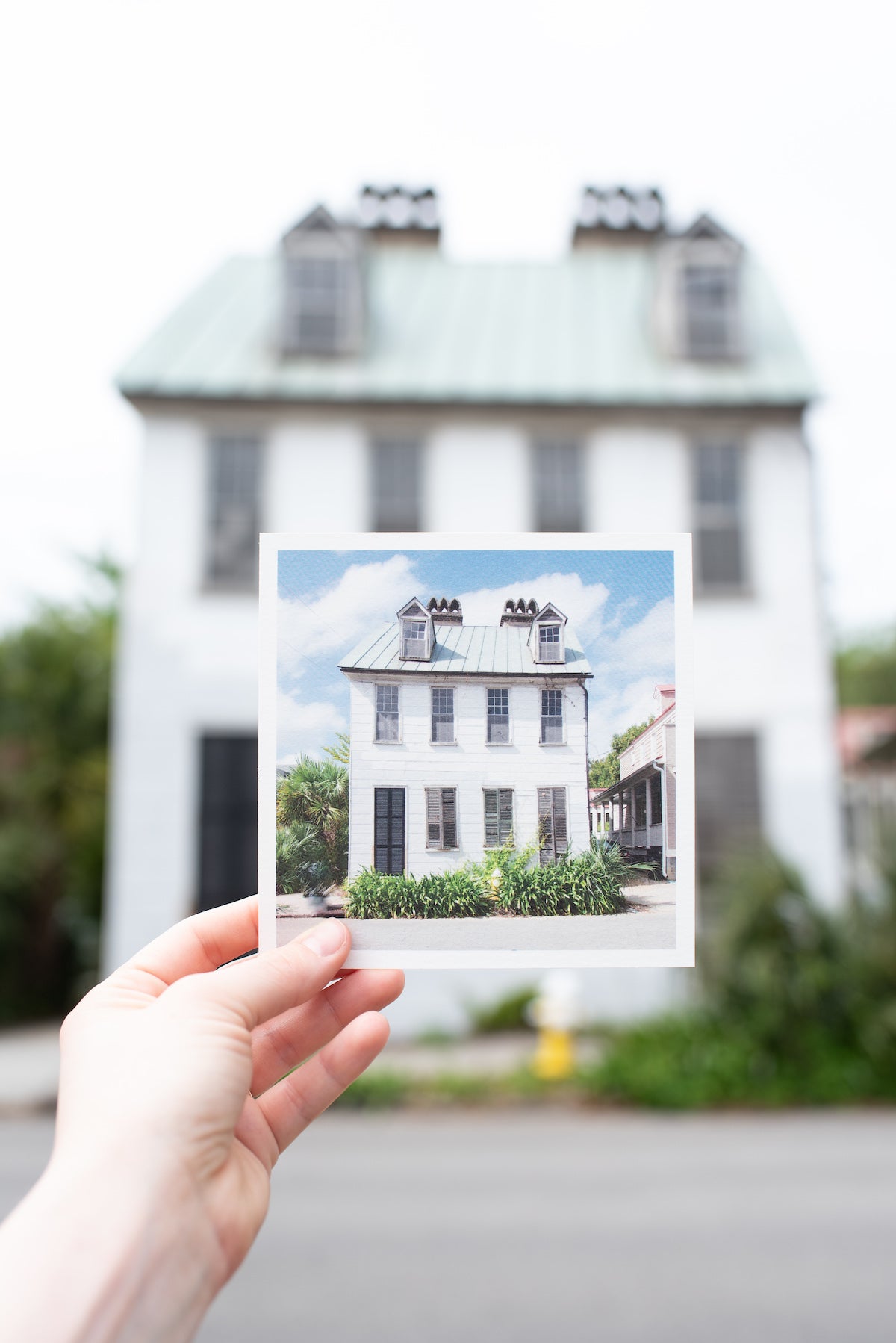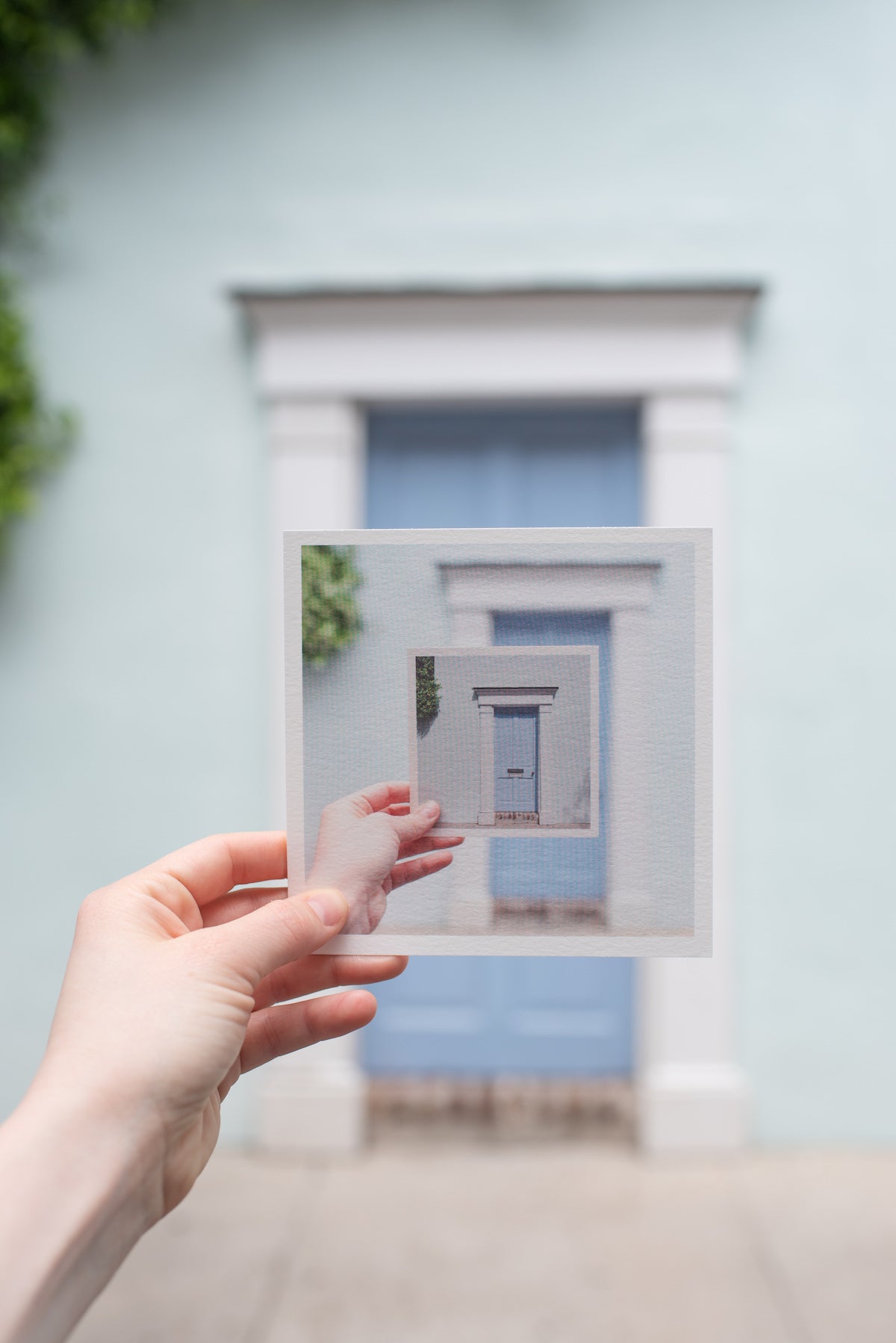 I love exploring new places but there's something about returning to your old spots. It's fun to see them change, to view them in new light, to discover an old vine is moving in...
---
Book Type
Signature Layflat Photo Album

Recycled Leather Color
Chestnut

Foil Color
Gold

Book Size
10 x 10"

Our Senior Visual Designer Brandon doesn't consider himself a travel photographer — but one look at his photos from the road would be enough to convince you otherwise. His Signature Layflat Album, filled with images he created while traveling up and down the west coast, is a celebration of living in the moment and taking in the little things. Flip through to join him in a return ticket to laughs shared with friends and landscapes not soon to be forgotten.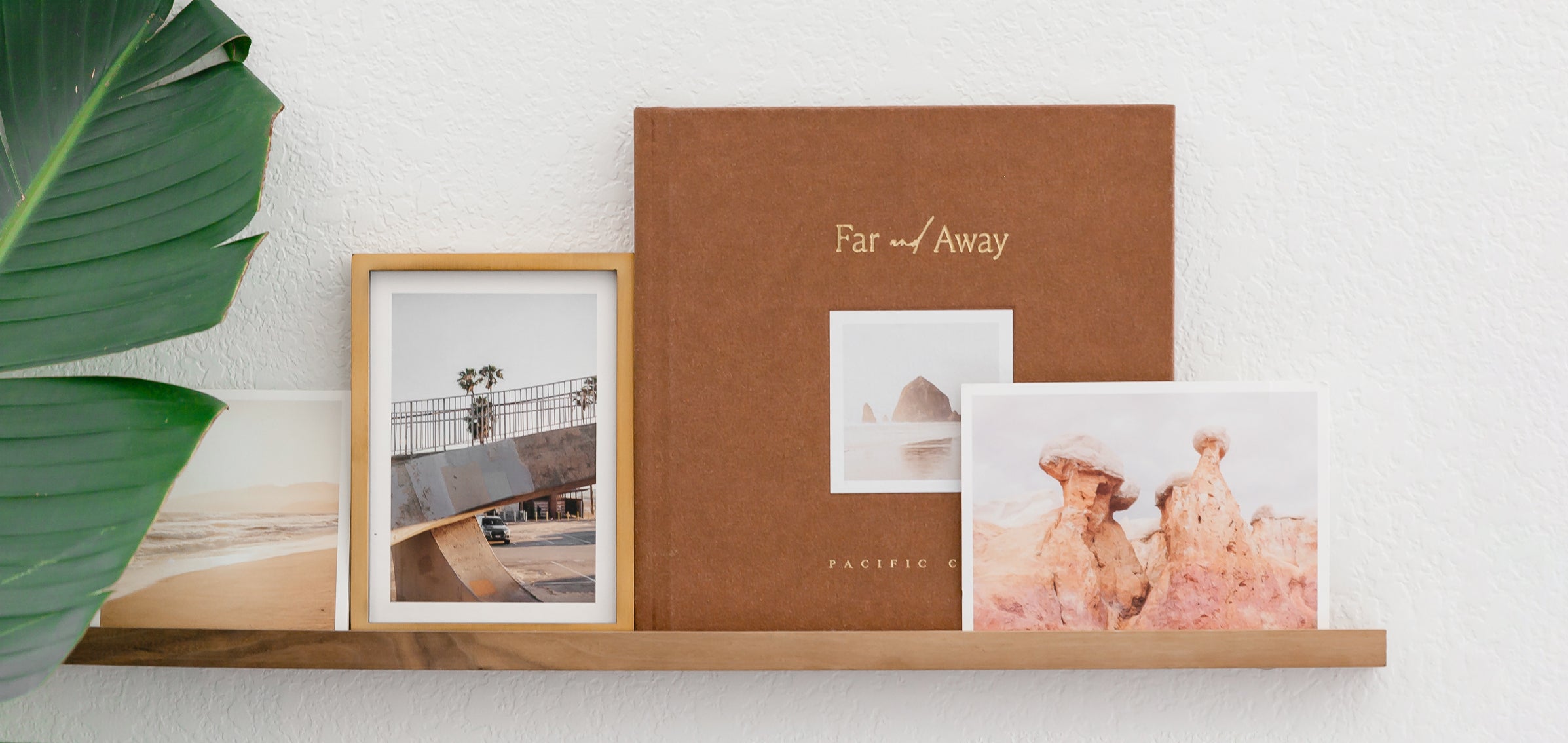 If you're focused less on finding or taking the most immaculate, Instagrammable travel photos, you start to see all of them together as a body of work.
---
Where will your creativity take you?