At Artifact Uprising, we are humbled by the community of mothers who trust us to preserve their most cherished memories. Motherhood is filled with precious moments that deserve to be captured, and we believe that every parent should have the opportunity to step in front of the camera and create beautiful memories with their children.

This month, we partnered with our community to share practical tips for capturing natural and candid shots with your kids, while also embracing the imperfections that make these moments unique and special. Grab your phone or your camera and join us as we celebrate the beauty of motherhood and the enduring power of photographs.
A messy photo with mom in it is better than the perfect shot without her.
We connected with partner Heather Summers to get her take on stepping in front of the lens. Here's what she had to say, "When the kids are grown and gone and you're reminiscing over old photos, you aren't going to care about whether or not everything about it is perfect. Chances are you'll find joy simply in the moment having been captured and the memories it brings back. The particular details or even imperfections are what make the photos unique and special to your family. After all, the point of taking photos is to capture moments - and if your family is anything like mine, the majority of those moments aren't perfect! But they're the moments that make up our lives together, and those are moments worth capturing."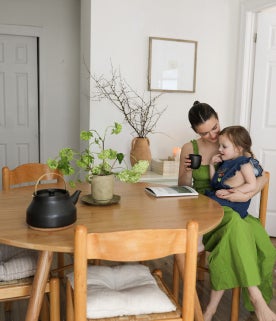 "Set up the tripod, put your camera on self timer, and just continue on with whatever you and the kids are doing! I do this with my girls, as capturing candid/everyday shots with them is my favorite way to do it. Some of my favorite photos with my girls are of us just reading books together on the couch, jumping on the bed, cooking together, going for a walk, playing at the park, etc."

"Just capture the normal moments as you would of just your kids, except put yourself in front of the lens so you can be a part of that memory too. Also, don't be afraid to ask someone to take a photo for you - you deserve photos with your littles too!" - @heathersummers
Document the fleeting moments like they are the main events.
When it comes to perspective for new moms, Cynthia Hodder has you covered "Advice that I would share with new moms is to be present. Pay attention to the tiny moments and capture them just as you would the big moments. Time truly does fly, so those little memories mean everything. You'll also notice those are the moments that mean more for your kids as well."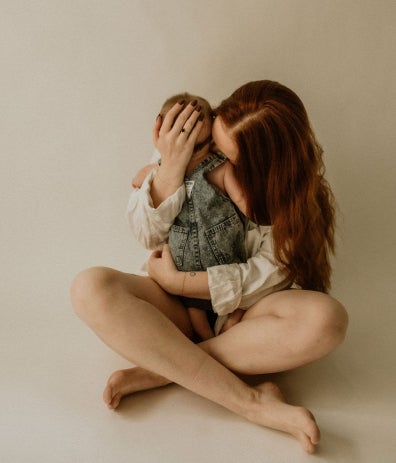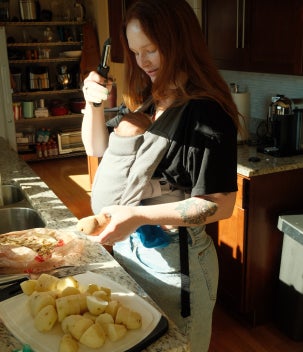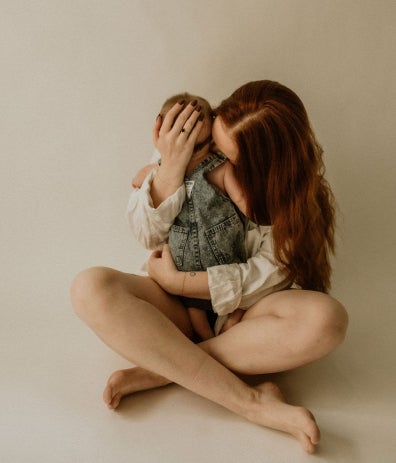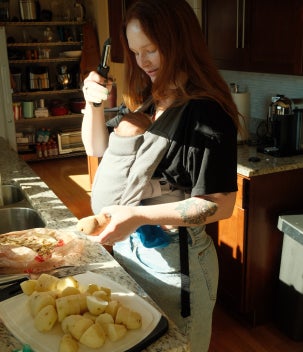 Larissa Johnson is a first-time mom to a five-month-old who shares our passion for documenting the joys of motherhood. When we asked Larissa what she loves most about being a mom, her answer was heartfelt: "He naps on me in ways that will take years for my body to physically recover from, but I don't want to miss out on snuggles. I will make myself uncomfortable in any situation to make sure he's living a happy and full life."

Larissa's words remind us of the unique and special moments that motherhood brings, and the importance of capturing these memories with our children. Whether it's the sleepy snuggles, the playful giggles, or the quiet moments of connection—each one is worth preserving.
It doesn't have to be complicated.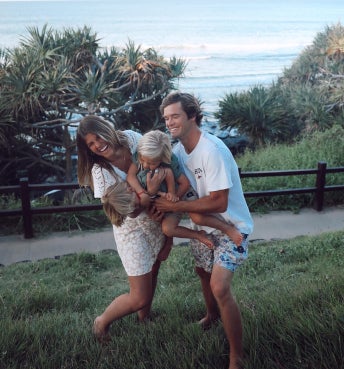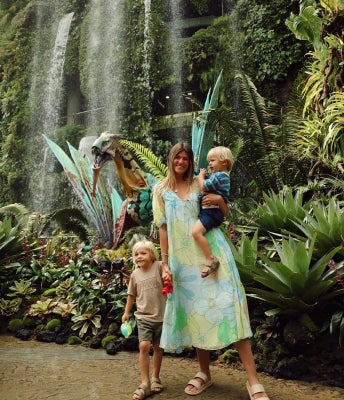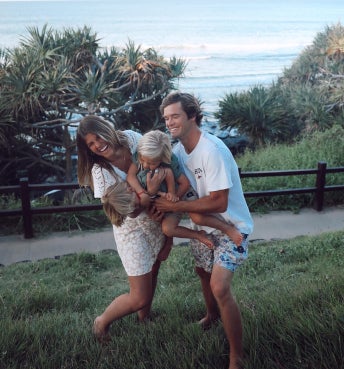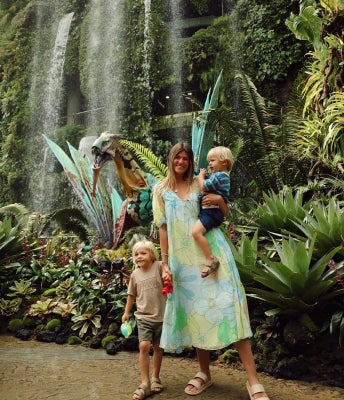 From Maddie Castellano —

1. Get up close and personal Children grow up way too fast and it's important to snap photos of them in each stage of life. This means getting close enough to capture the details of your their face, such as their eyes, nose, and mouth. Close-up shots can be incredibly powerful and can convey the emotion of the moment in a way that a wide-angle shot cannot. I especially love doing this with newborn photos to capture ever same detail, because they change daily.

2. Use natural light Shooting in natural light is always best! Try to plan your shoot during the golden hour, which is the hour after sunrise or the hour before sunset when the light is soft and warm. If it's not possible to schedule your shoot during the golden hour, try to find a spot with plenty of natural light, like a window or a spot outside in the shade.

3. Capture photos at home If you want authentic and meaningful photos to look back on when your kids are grown, capture some in your own home! Some of my favorite photos are of the kids and I sitting on top of piles of laundry with messy faces and a breast milk stained pajama top. So many of my favorite family memories are made in the walls of our chaotic home.
Photos are better with you in them — don't forget to jump in.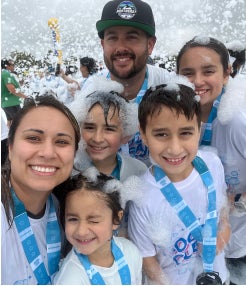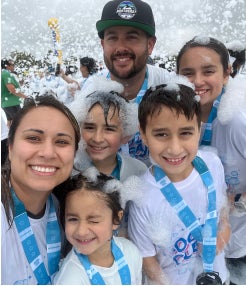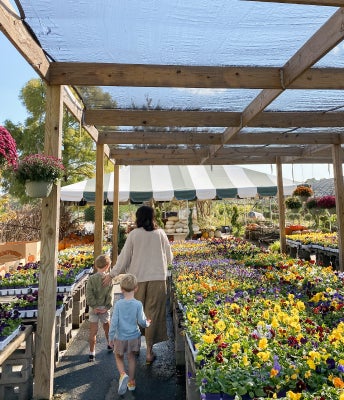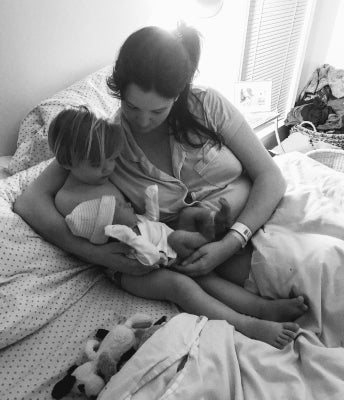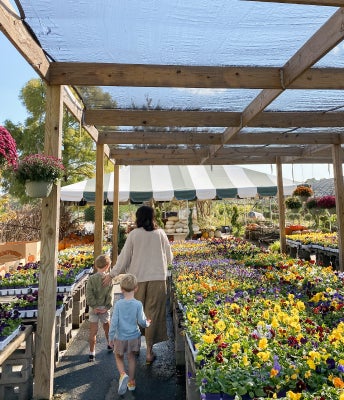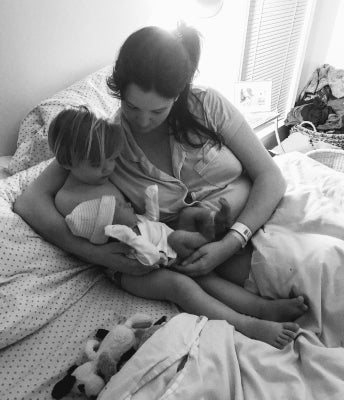 Allyse Holcomb shares a little bit behind her 'why':

"This is the hardest yet most incredibly beautiful journey of your life. Take the pictures and record the videos. Breathe in every moment. You won't ever regret doing this and reflecting on these moments will forever fill your heart."
We leave you with one parting thought from Elizabeth Sensing, and remind you that your photos are your legacy. We are honored to be a part of printing all that you hold dear.