---
Idea 01
Tell Your Story Together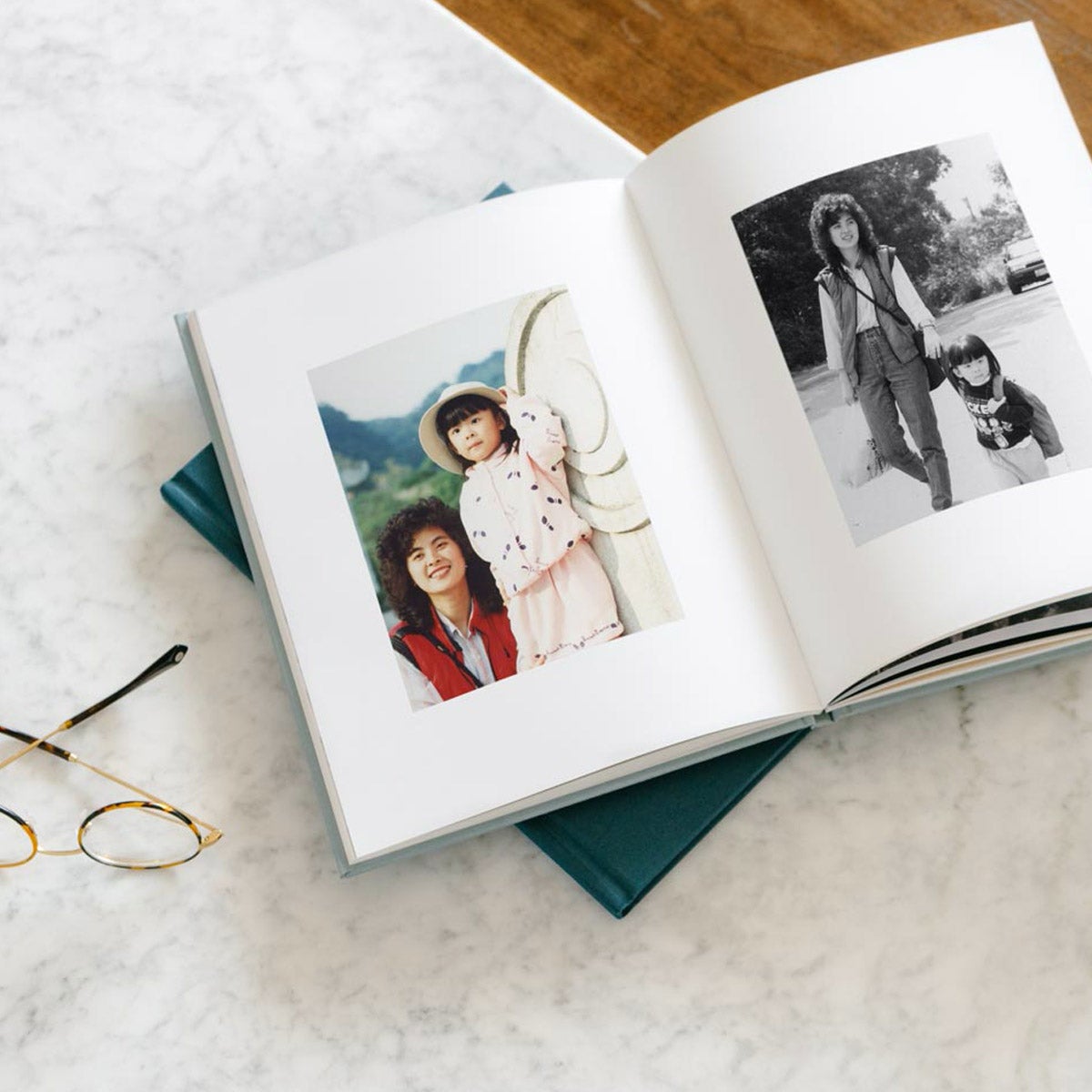 Celebrate photos snapped, stories shared, and love unconditional by joining those many meaningful moments together in a photo book she'll return to often. Include an image for every year with mom, zoom in on a favorite trip together, or celebrate her as a grandmother. With no shortage of photo album ideas to bring to life, you'll have ample opportunity to create a book that honors your unique relationship. (Plus, it's the perfect opportunity to digitize old photos and preserve them for life.)
---
Idea 02
Kiss the Chef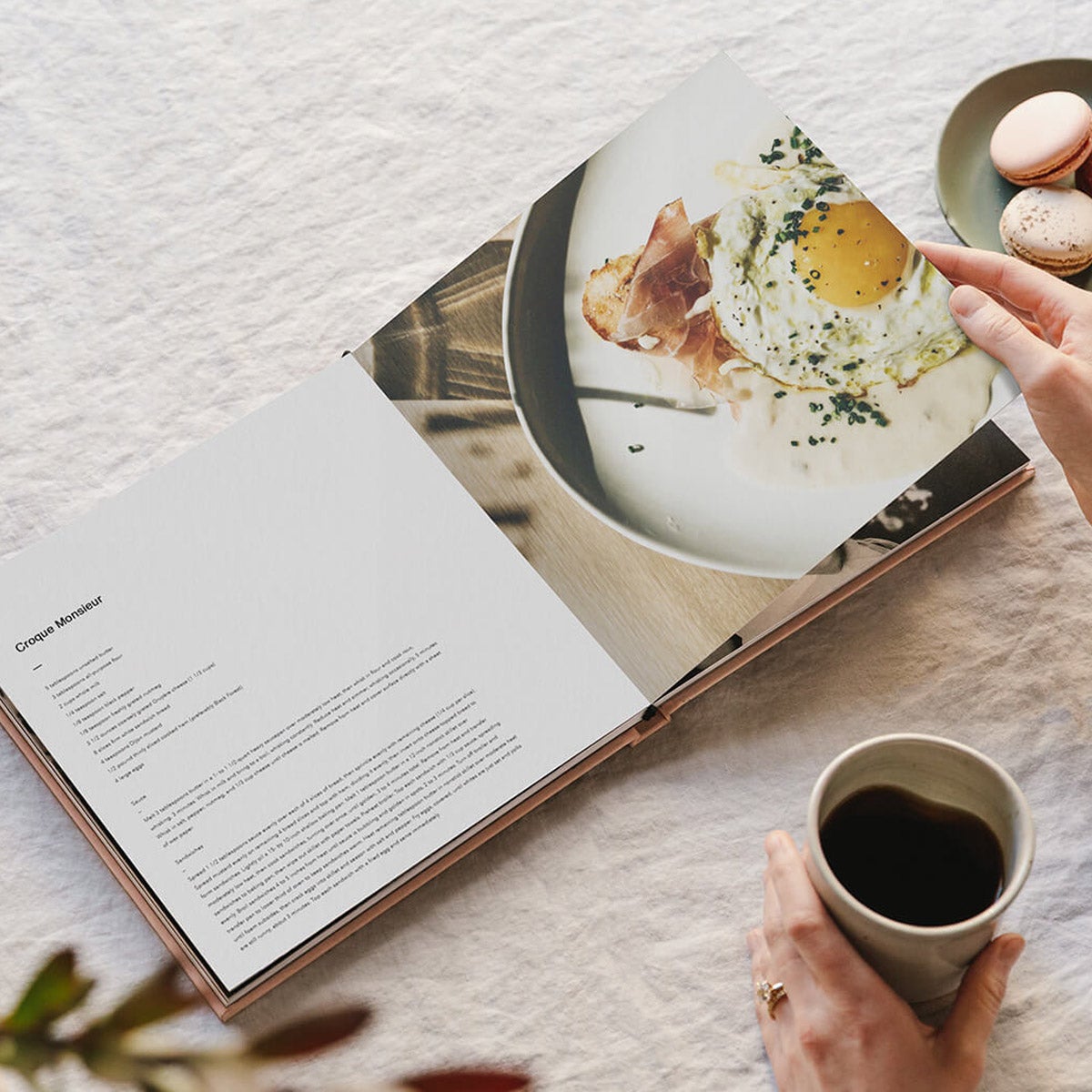 Let's be honest: Nothing tastes quite like a meal made by mom. Keep the flavors in the family by paying tribute to mom's most-loved dishes in a custom cookbook she can display proudly. As you craft your project, intersperse the directions with little anecdotes or favorite memories of making meals together. Whether it's the fabled sauce explosion of '97 or a little nod to your first bites back home from college, each little aside is sure to bring a smile to her face.

Pro tip: Save your cooking directions as .jpg files, so you can upload them to pages of the photo book in the editor.
---
Idea 03
A Card for the Keeping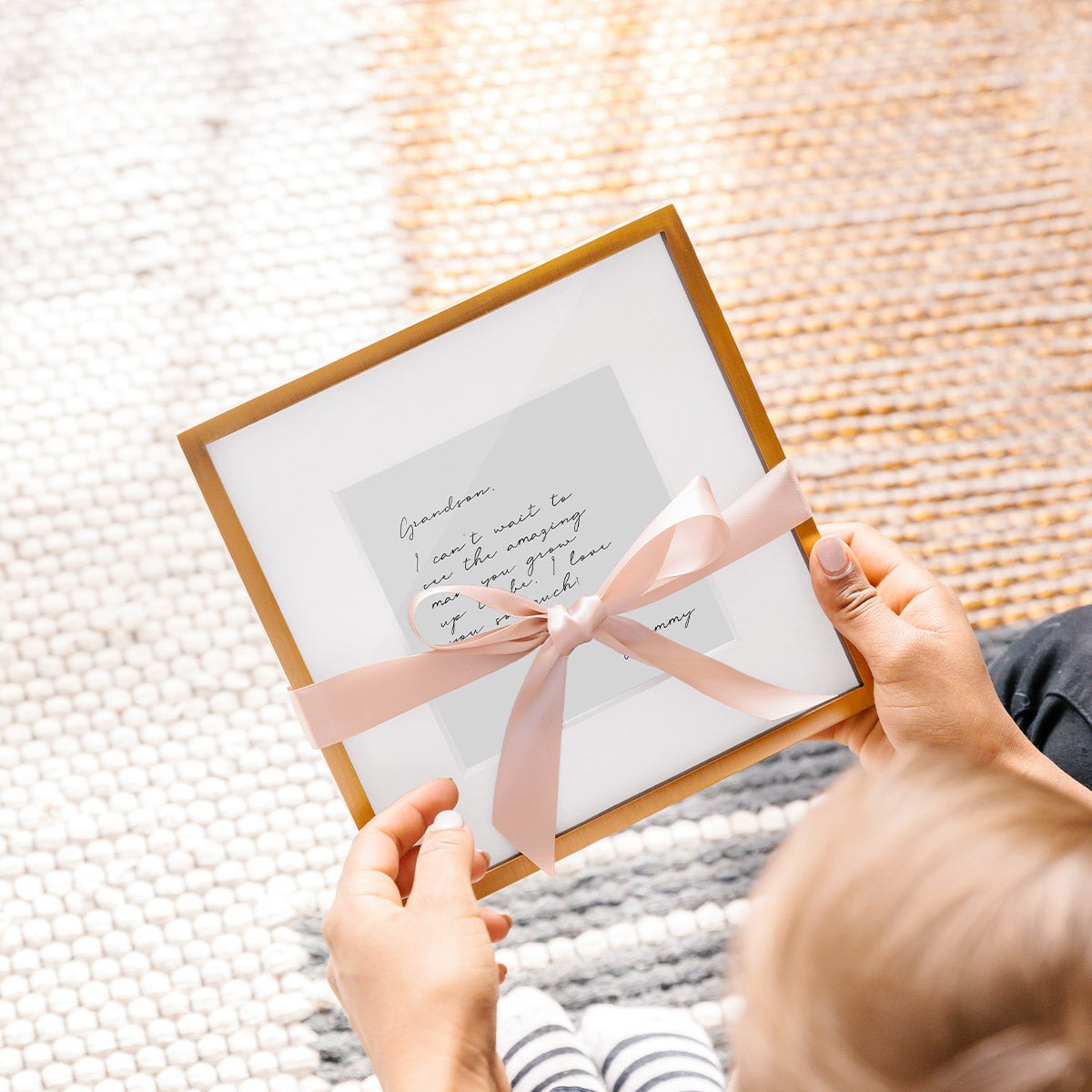 Use a tabletop frame to combine this year's Mother's day card and gift into a dresser-worthy display fit for a grandmother, partner, aunt, or mom. Whether you write the note yourself or source the sentiments from a little one, the thoughtful words will offer her a daily reminder of the incredible woman she is... and just how much she's appreciated by those she holds close.

Pro tip: Make it personal by writing the note in your own handwriting, scanning it as you would an old photo, and uploading it to the editor as a .jpg file.
---
Idea 04
Herstory in the Making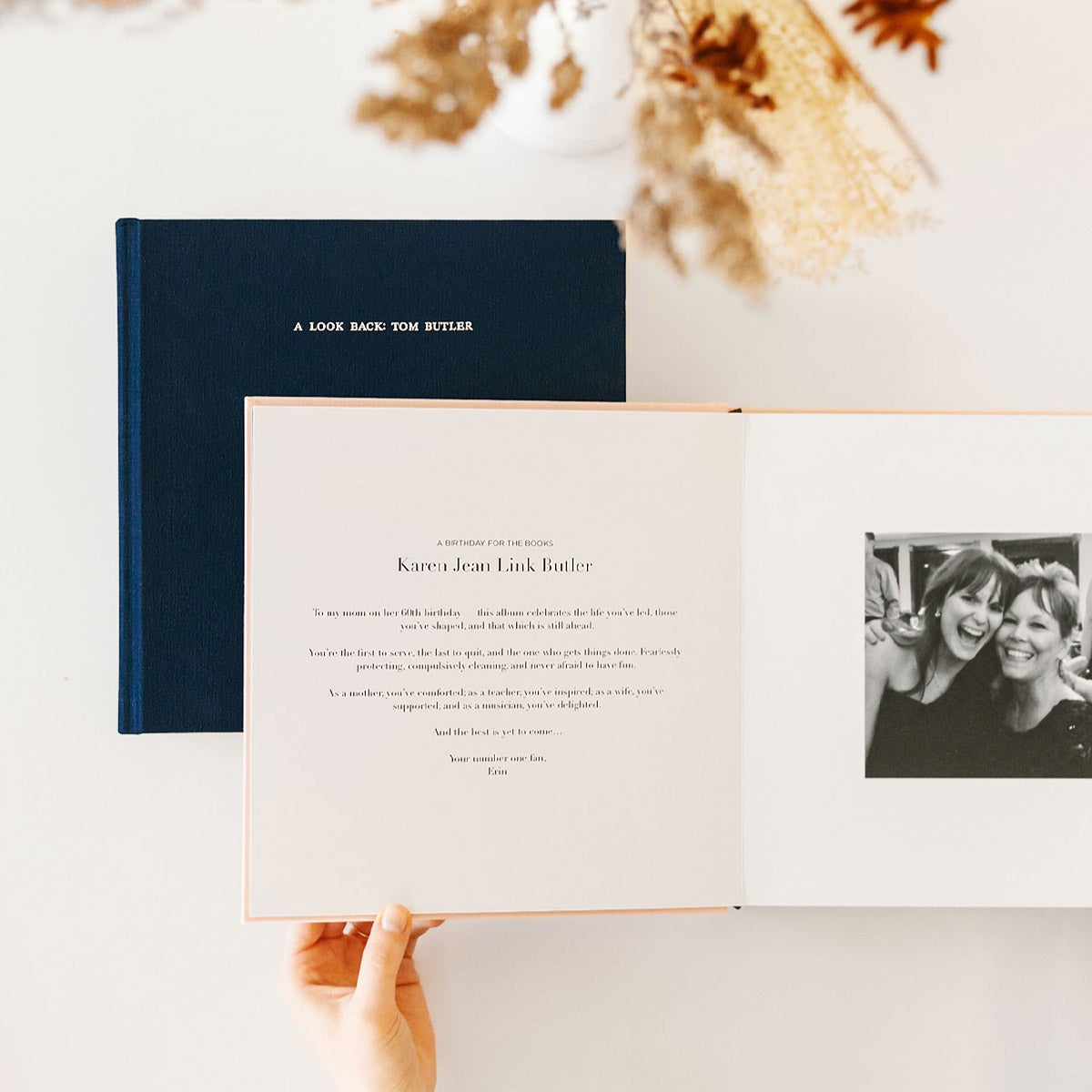 Of these personalized Mother's Day gift ideas, one of our favorites comes from Artifact Uprising team member Erin, who created a personal history book for her mom. Setting out to honor her life up to the day, she encapsulated it all in photo and written word. By including newspaper clippings, hand-written letters, and other accolades, Erin added color to the narrative, connecting the dots to capture and honor the many roles she played in addition to "mom."
---
Idea 05
Frames From the Family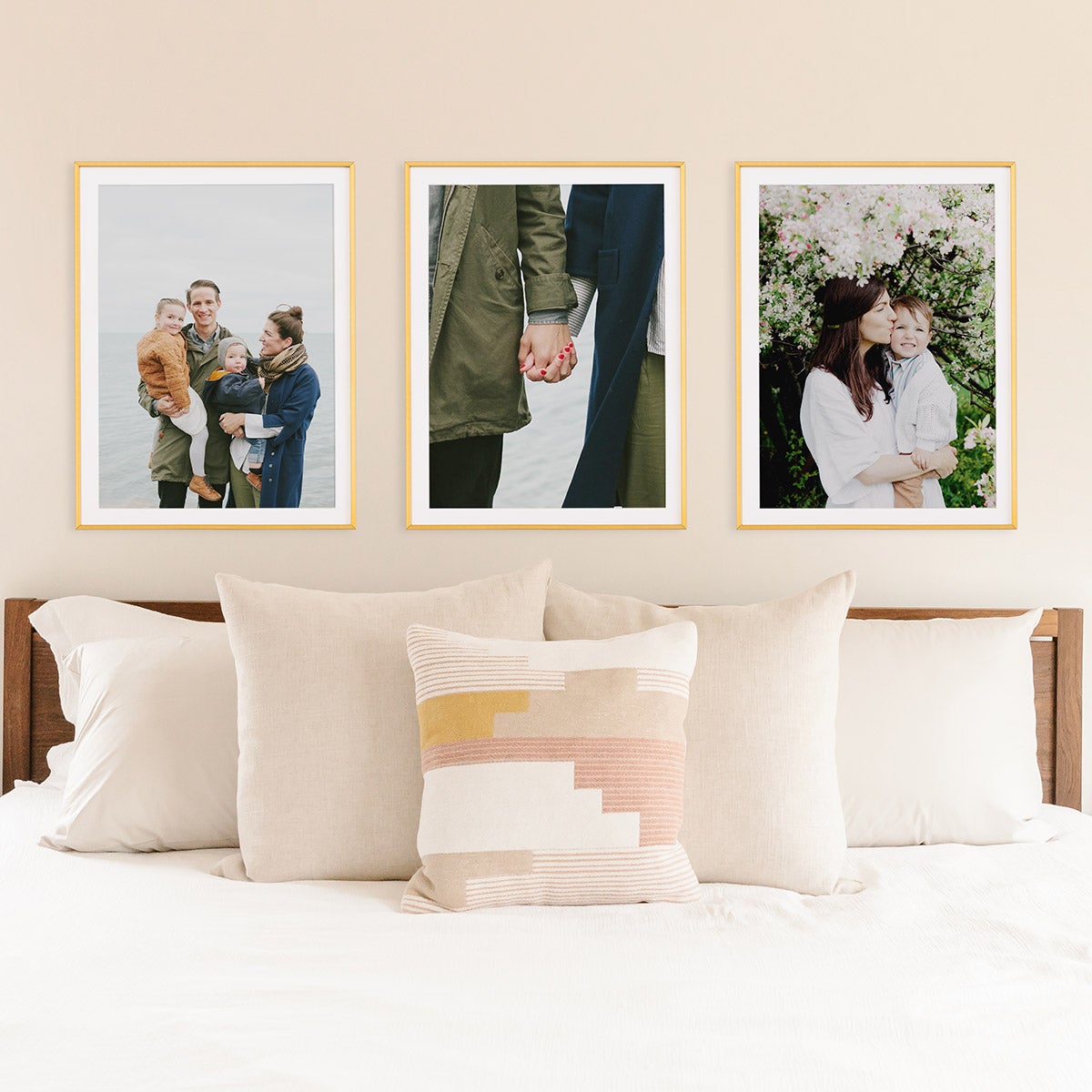 Give her the gallery wall she's always wanted with a series of Framed Prints that weave a tale of togetherness. Each frame can come from someone different in the family, featuring their favorite photo with mom. While they by no means have to be the same frame style, be sure to coordinate with each other beforehand to choose options that will play well together on the wall.
---
Idea 06
Make Your Best Day Her Best Day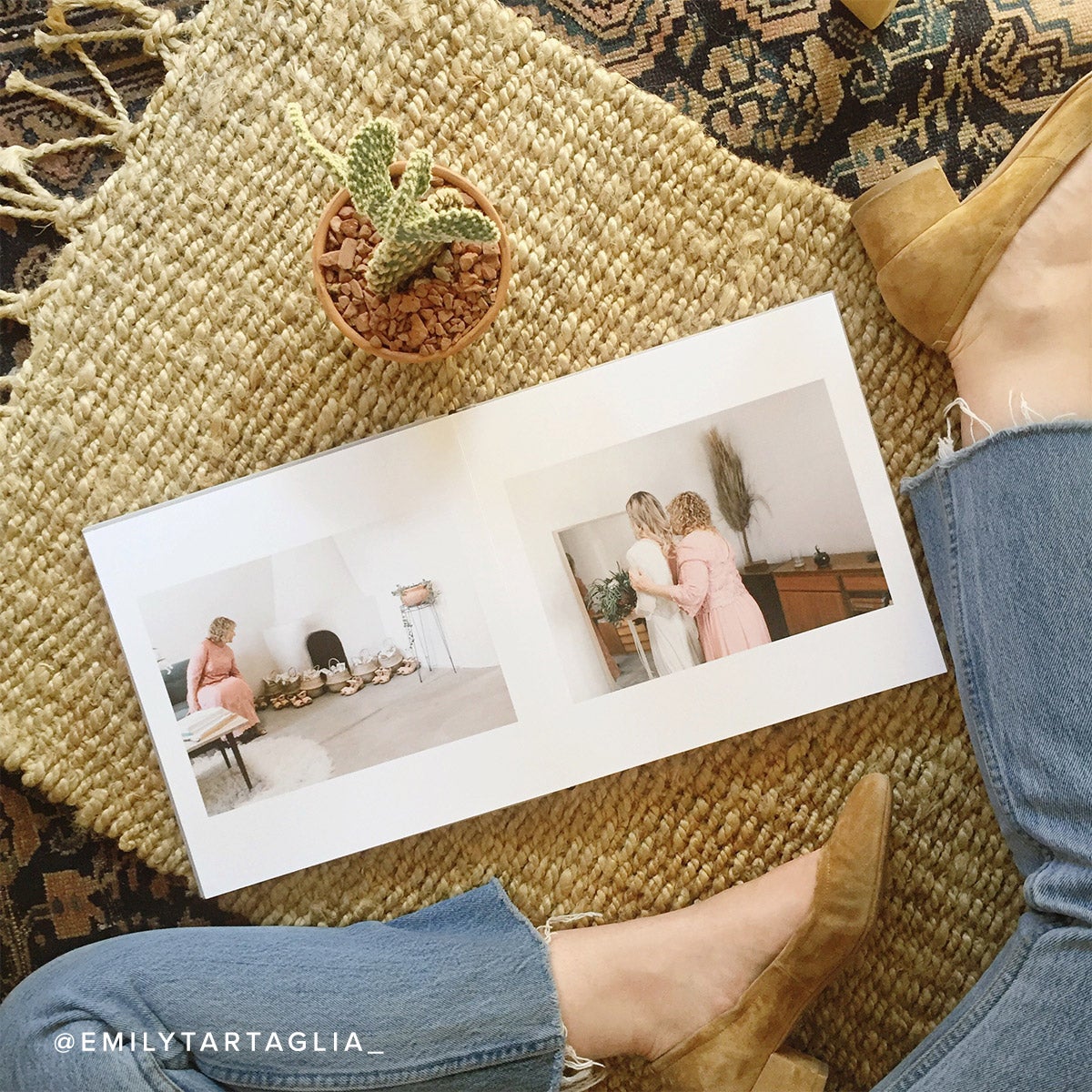 You're not the only one who wishes they could travel back to your wedding day. Turn your best day into her best Mother's Day with a timeless album that gives meaningful permanence to your wedding photos. Print two birds with one stone by using the occasion as an opportunity to create the book you've been meaning to make for yourself. Already printed a book? Save time by editing what you've already created, changing a few key photos to put a little more "mom" in the story.

Pro tip: Keep these wedding album ideas in mind for a result that both of you will love.
---
Idea 07
Something for Story Time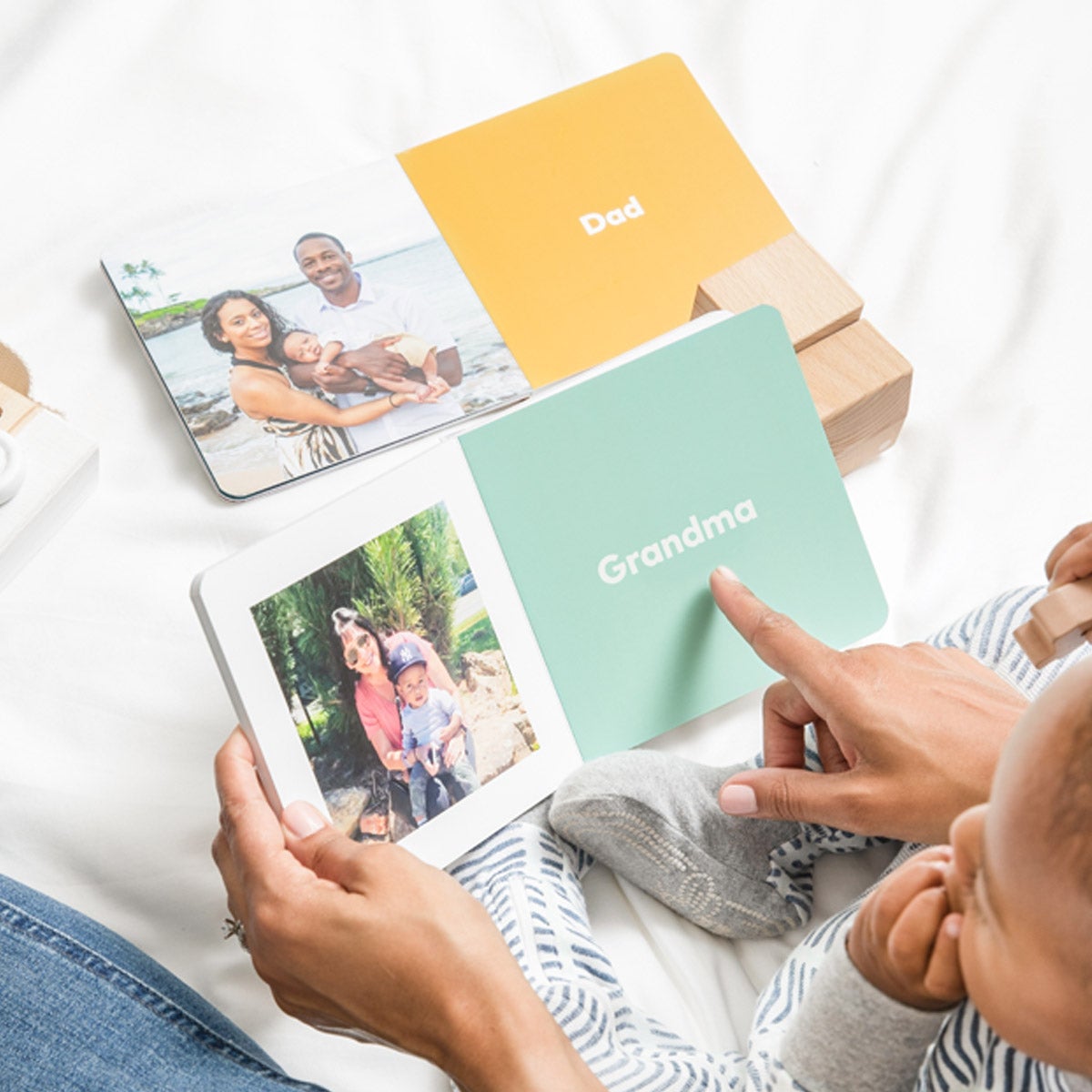 Whether she's a beaming grandma or a proud aunt, time with the little one is the greatest gift you can give her. Help her make the most of that time with a custom story book filled with people, places, and familiar faces — like family who live near and far. Or, skip the pre-designed themes and create a book that's truly one-of-a-kind. It's the perfect way to jumpstart learning and a lifelong relationship with the many mother figures in a little one's life.

Pro tip: Need a nudge in the right direction? Start with these six baby board book ideas.
---
Idea 08
The Digital Frame Made Analog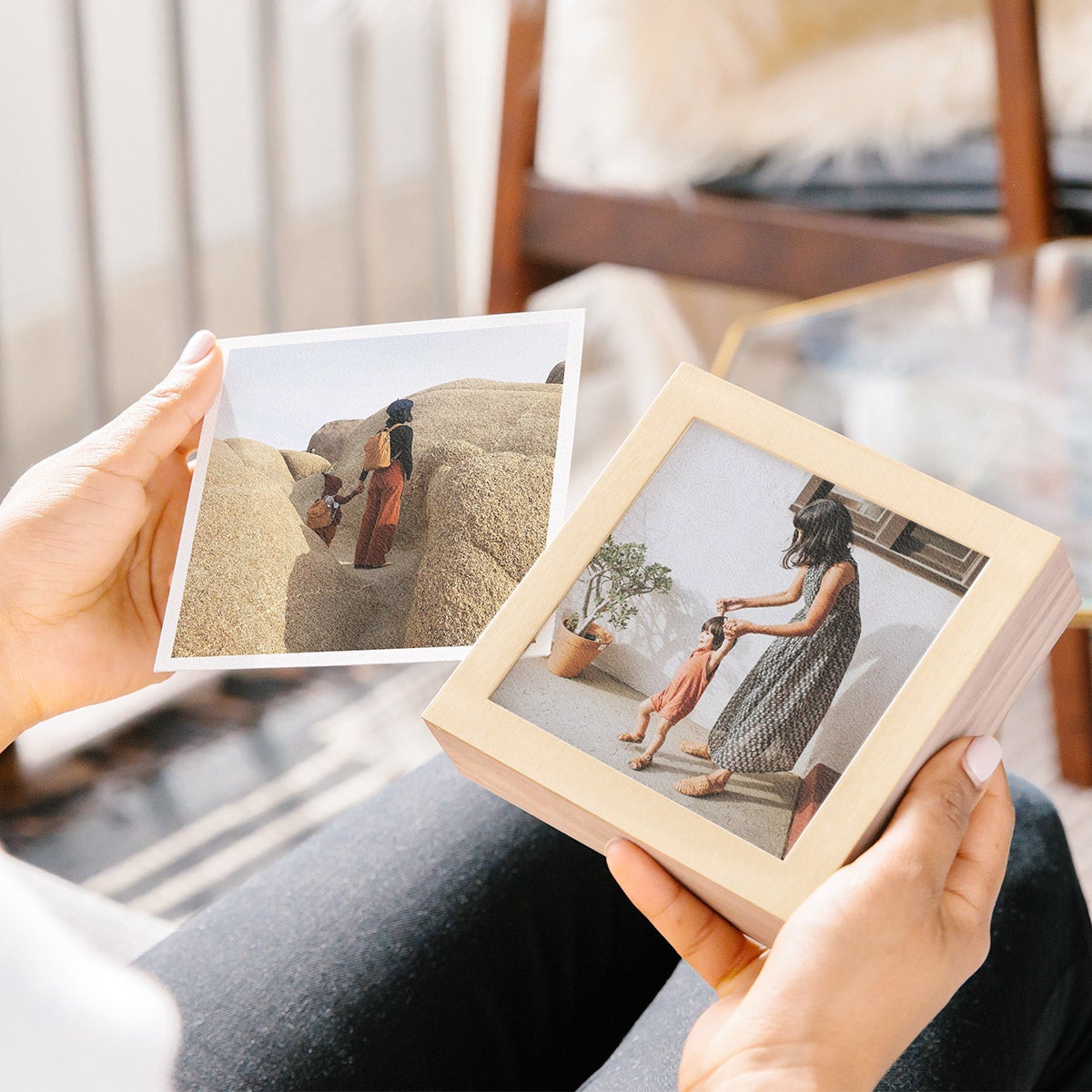 Does she love the idea of a digital frame, but not the look? Gift her all the personalization of a digital frame, in an elevated analog format that puts her favorite prints in the spotlight (without design taking a backseat). The Brass & Wood Display Box allows her to easily switch out the feature photo, while storing up to 50 more prints in the back — so she can change the image quickly and come back to her favorites often.
---
Idea 09
Preserve Something Precious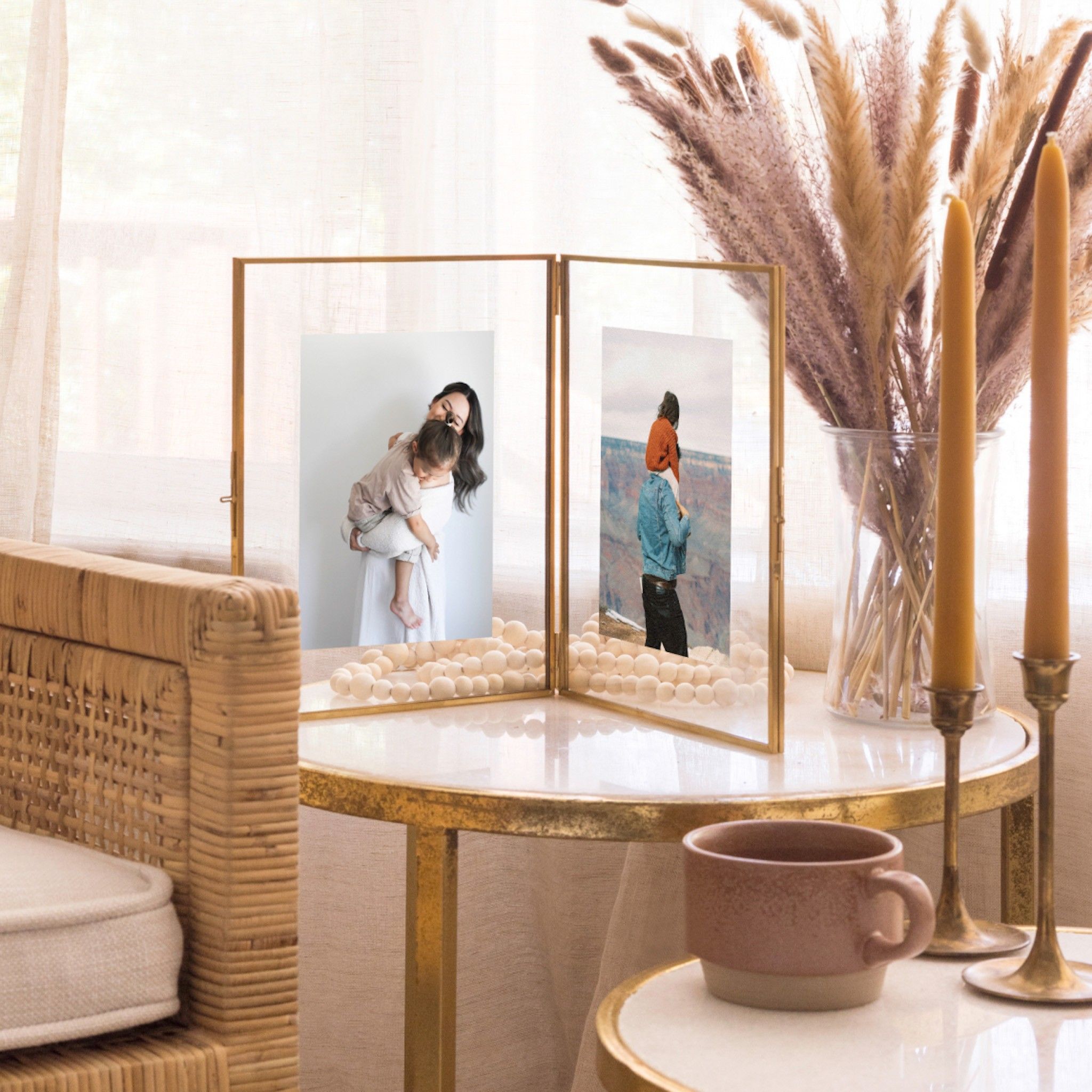 Put joy on display in a Pressed Glass Frame. For the stylish mom who likes to swap out sentiments, this frame can hold anything from photos to pressed flowers, ticket stubs, and photo strips.
---
Idea 10
Gift a Grid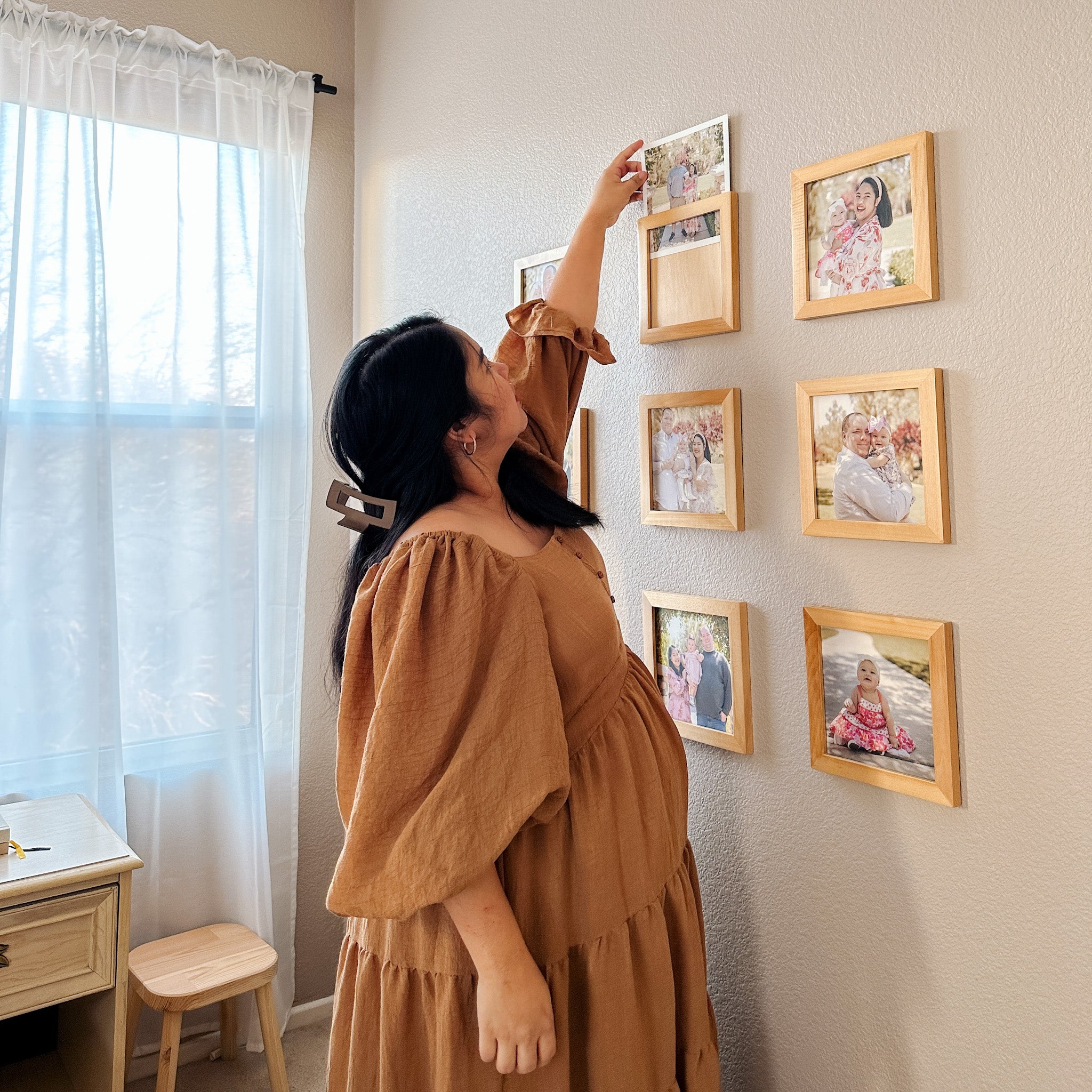 Is she constantly taking photos? Gift her a set of Modern Wall Tiles to start a new gallery wall that can be refreshed as often as she snaps photos. With our Modern Wall Tile Refill she can swap in new photos with the everyday moments that bring her joy.
---
Idea 11
A Year-Round Reminder of What Matters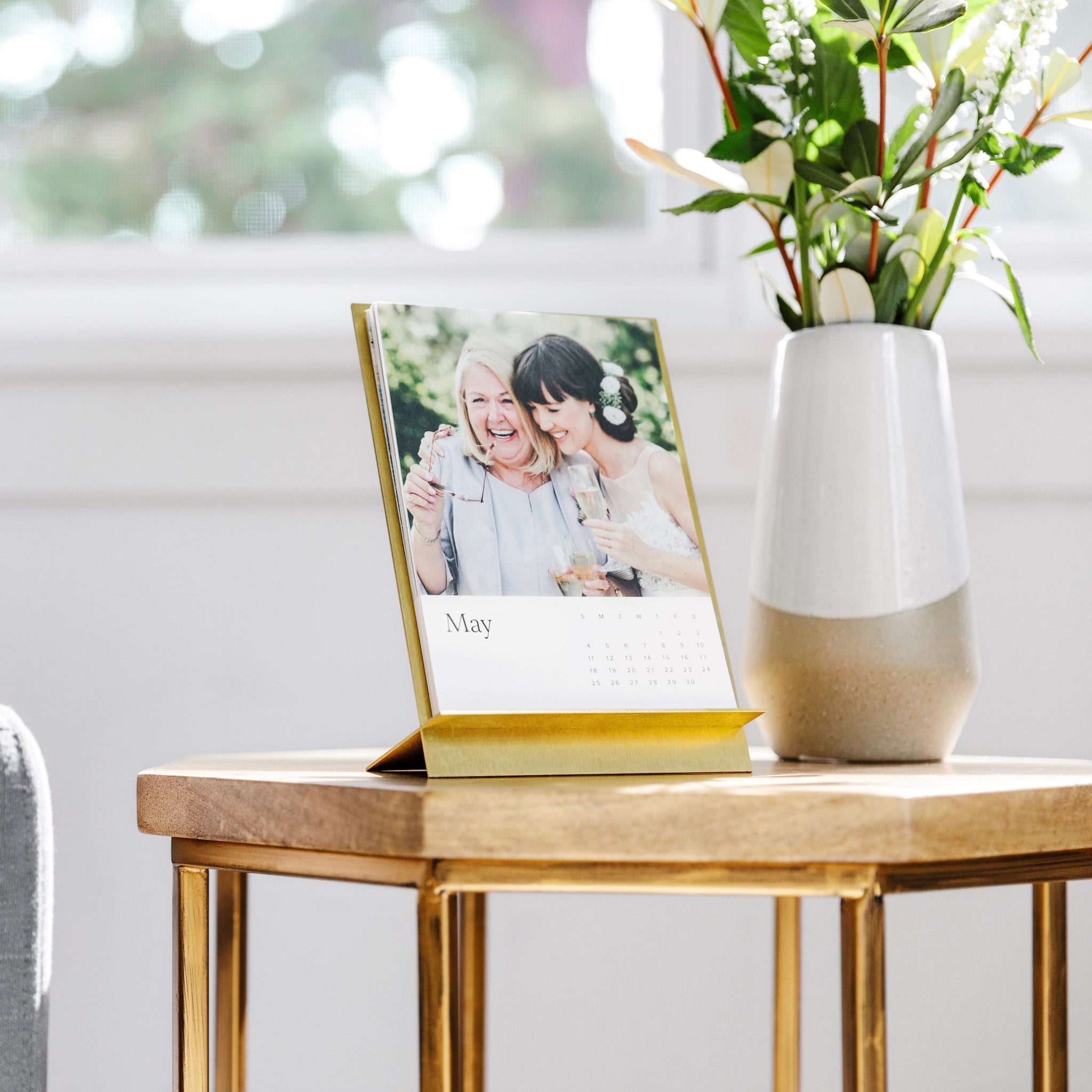 Simple. Beautiful. Impactul. These are the things we strive for in personalized Mother's Day gift ideas. Perfect for mentors, teachers, and other important figures in your life, photo calendars add a personal touch to desktops, nightstands, and beyond. Make it for grandma, filling each month with a different member of the family, or say thanks to a sister with photos of the two of you together. (Bonus points for coordinating the month with the time of year the photo was taken.)

Pro tip: Put a little twist on the traditional photo calendar and trade in the photos for inspiring messages, anecdotes, and inside jokes. (Just remember to save them as .jpg files so you can upload them to your project!)
---
Idea 12
For a New Chapter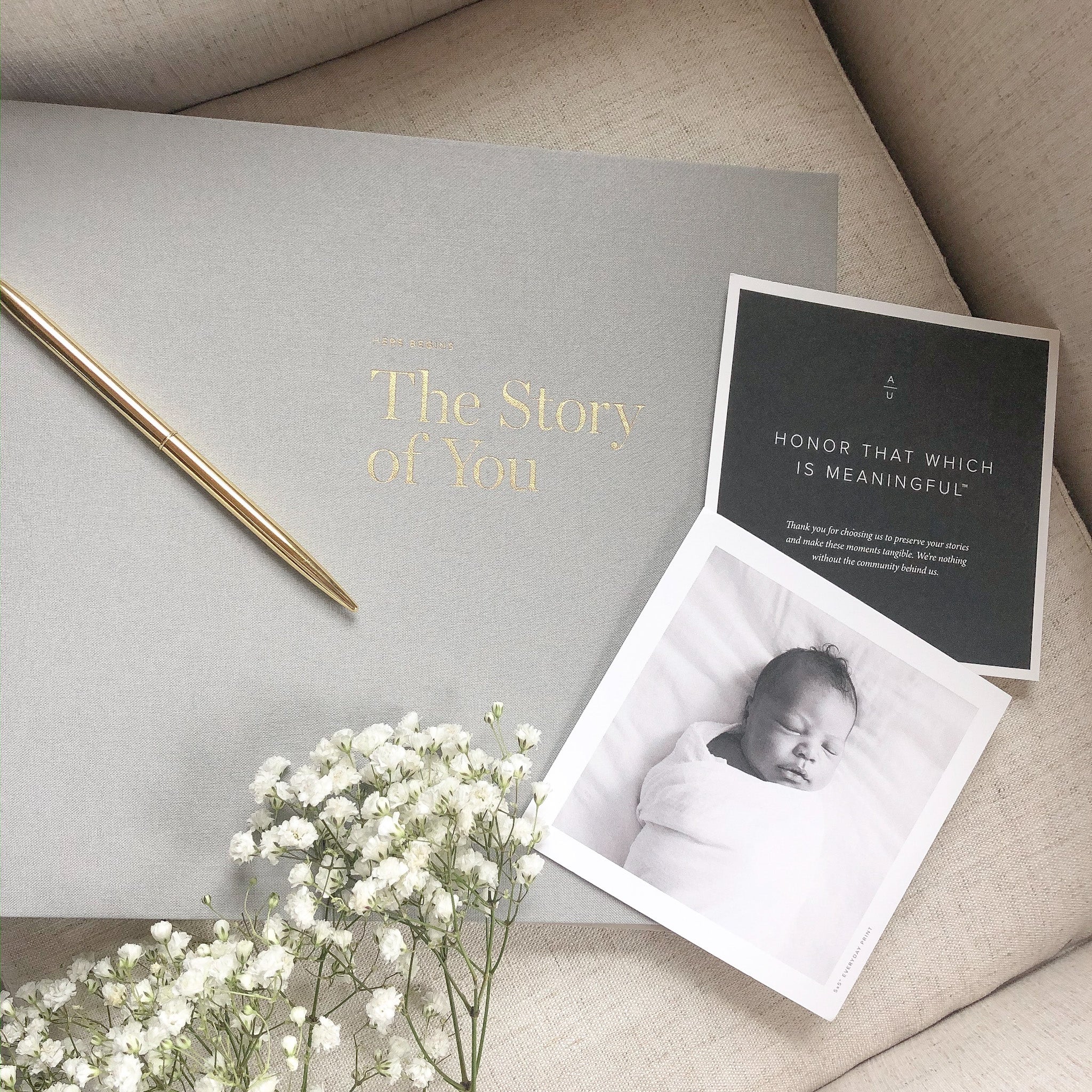 New mom or soon-to-be mom? We've got you covered. The Story of You baby book comes in a variety of colors to fit your style. With the arrival of a much-loved newborn comes the beginning of a new story — one worth preserving with care and intention. But as we know from our own littles, storytelling doesn't always come easy, time taking a backseat to ever-occupied arms. It is our experiences as parents that inspired us to simplify moment-marking, imagining a modern spin on the classic baby book.... meant to honor and celebrate the very best of that first, most meaningful year.
---
For That Little Something Extra
Wrap It With a Print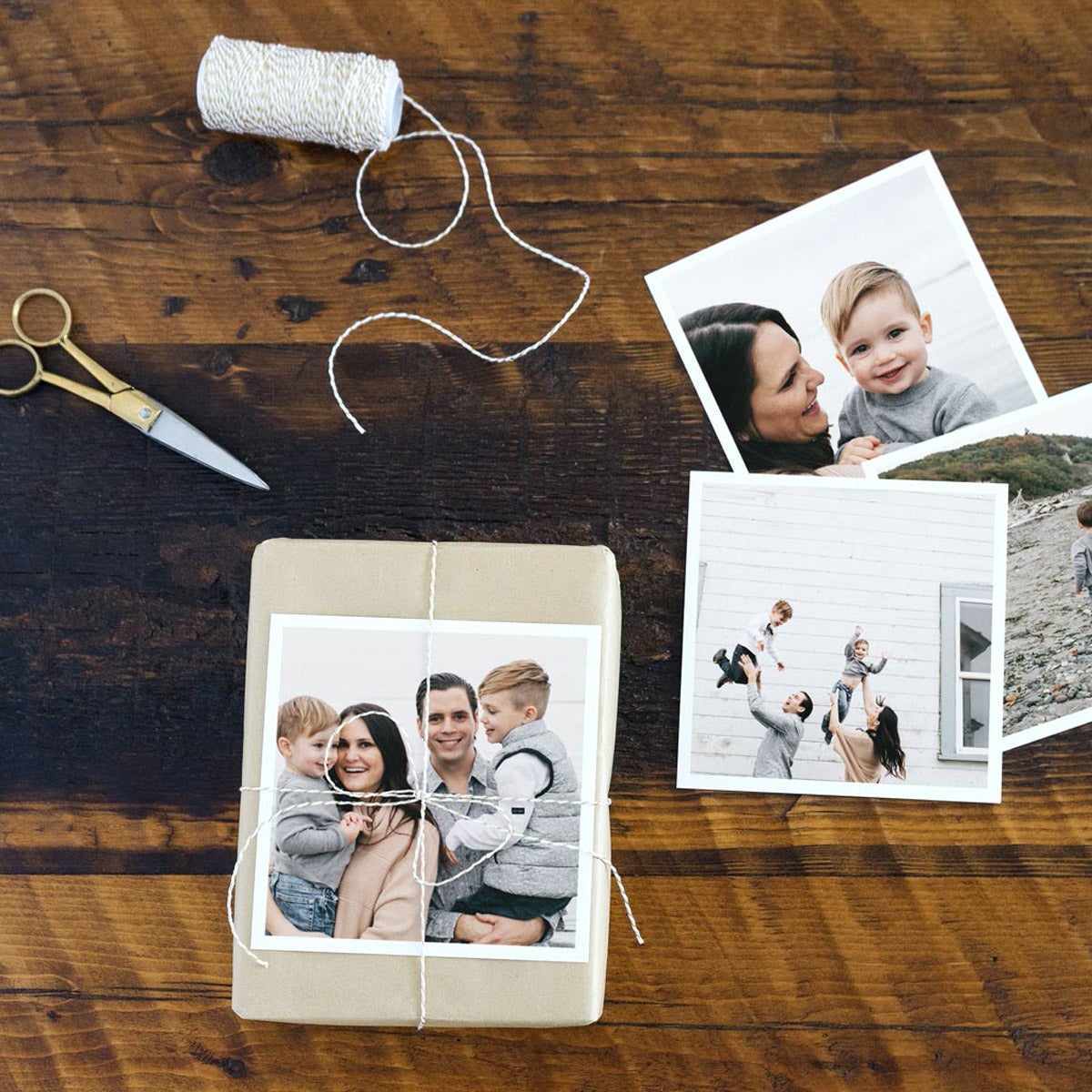 It's those thoughtful little extras that make receiving a gift truly meaningful — and using photo prints in your wrapping is one of simplest ways to make it feel special. All you need are prints and a little bit of thread!
---
Make Her Day
Love These Creative Gifts for Mom?