---
The Ace Hotel
I'd say you'd be hard pressed to find a better space to start your day than in the Ace Hotel Chicago (a brand new addition to our city). Head over to their restaurant, City Mouse, for coffee and doughnuts — can't be beat.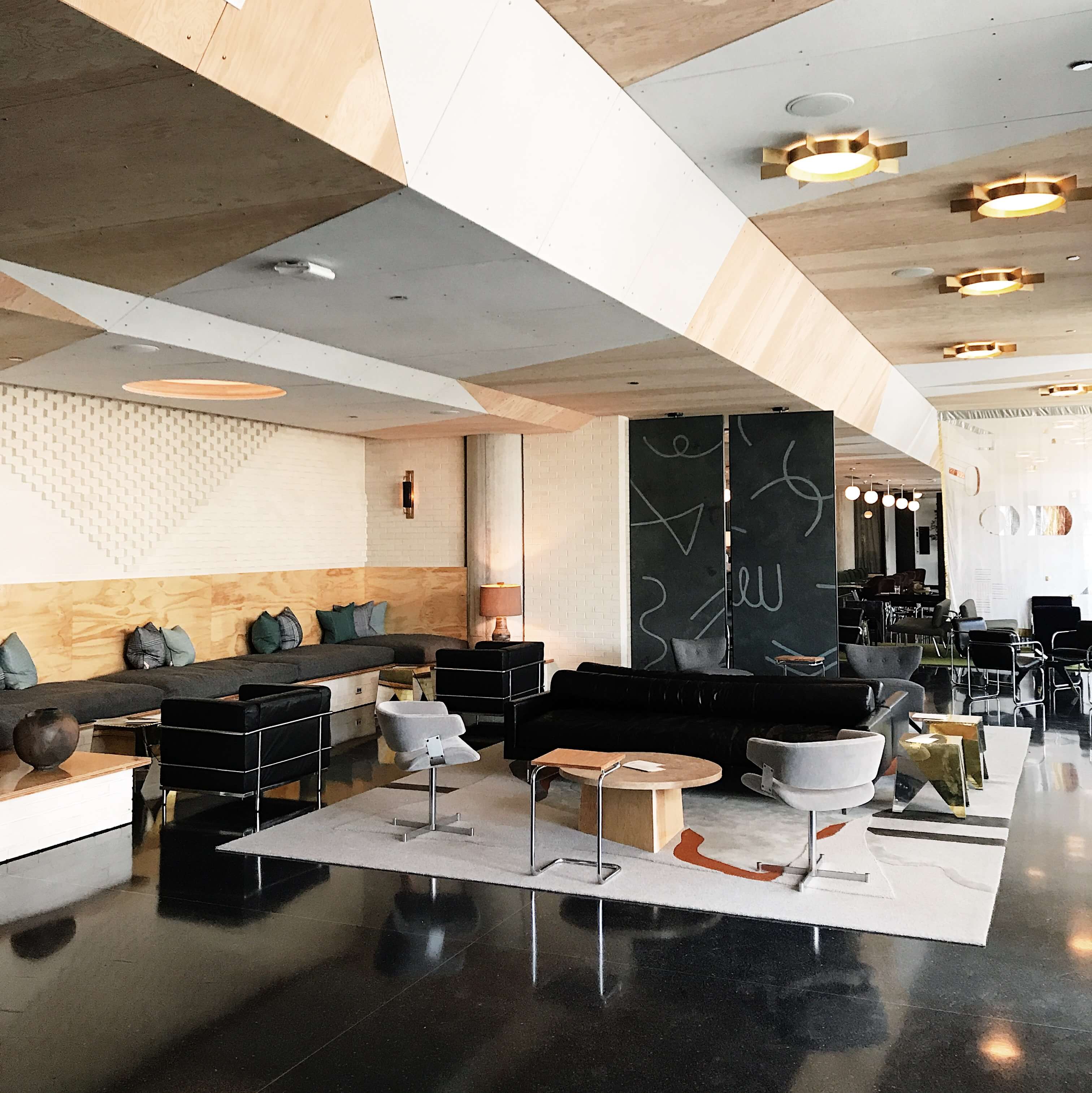 Photo Tip: When shooting a large, beautiful space, we can often focus on only the small details. Don't be afraid to try something new and step back for a wide-angle shot.
---
Metric Coffee Co.
Double up on your morning caffeine dose at Metric Coffee. It has an open layout that's perfect for riding your bike right up to, and it's a quick and easy way to grab coffee on the go. If you are wanting to stay a little longer, head over to their open patio to relax before the day gets going.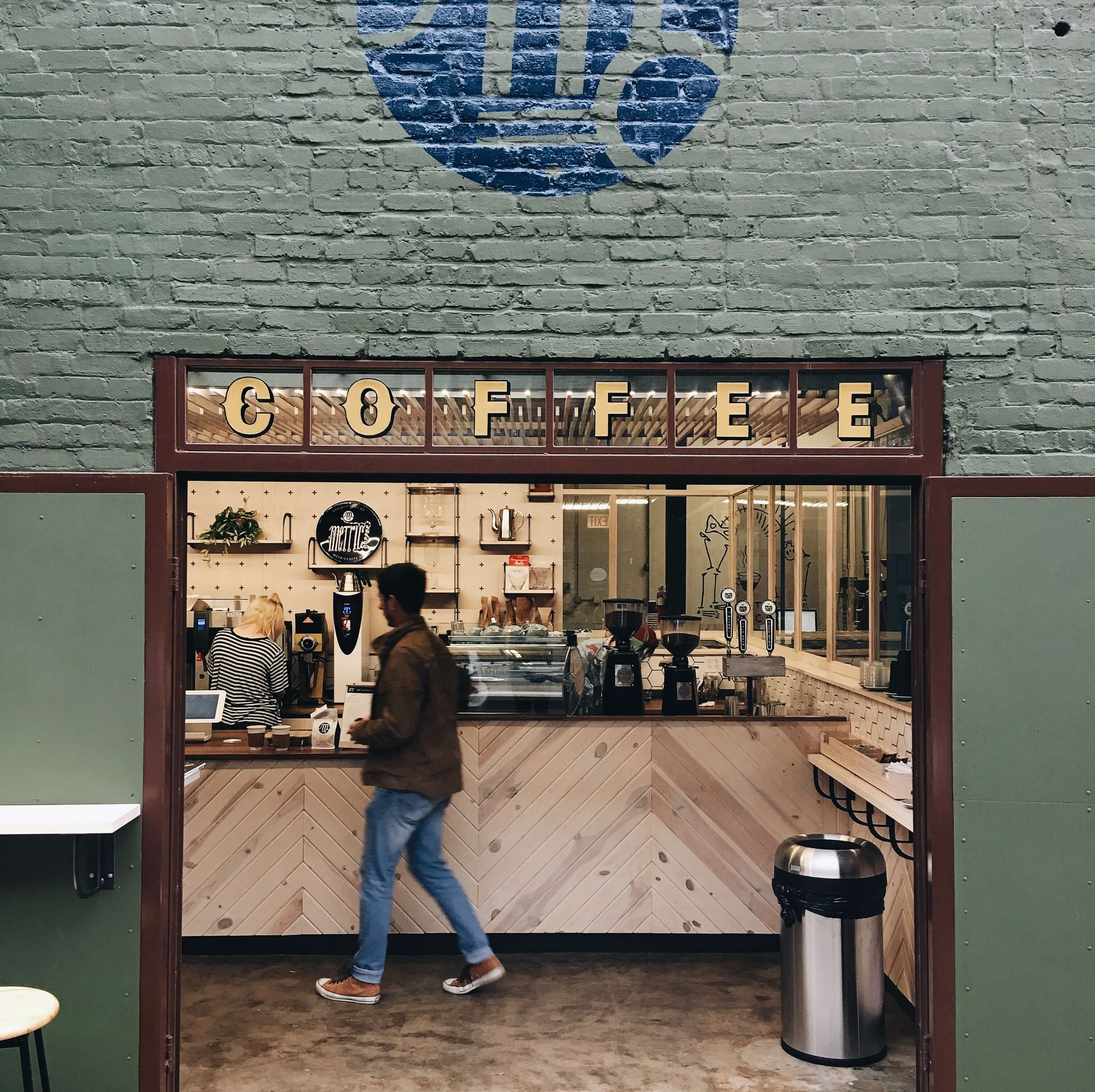 Photo Tip: Metric has a lot of small details from the wood grain to the textured brick. When wanting to add all the details up, sometimes it's best to let simplicity speak and frame the image in the center.
---
Antique Taco
By this point, you might be in need of some fuel, and I can't reccomend Antique Taco enough. If tacos are your love language, this is the spot for you. Their homemade tortillas are some of the best, and every detail in the restaurant is worthy of a snap.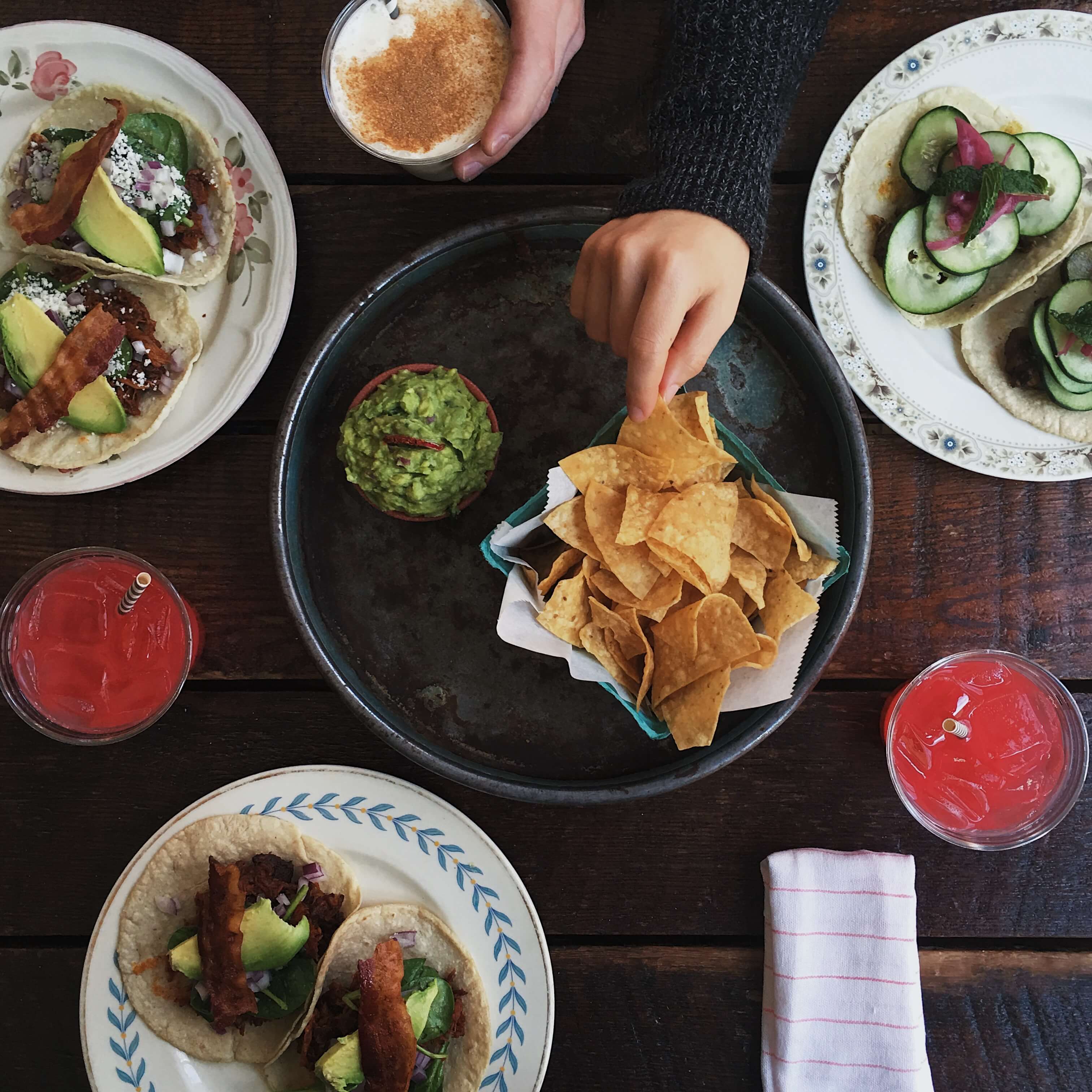 Photo Tip: When photographing food, you want it to look as natural as possible. Try sitting at a table close to natural light. This will help the food look colorful and vibrant (also helps if your food is colorful!).
---
Lakefront Trail
You can't leave Chicago without paying a visit to Lake Michigan. When on the south side, you can frame the lake against the city showing contrast and scale. Spend some time exploring the Lakefront Trail for more angles — rent a bike or throw some tennis shoes on to cover some of this 18.5 mile long path.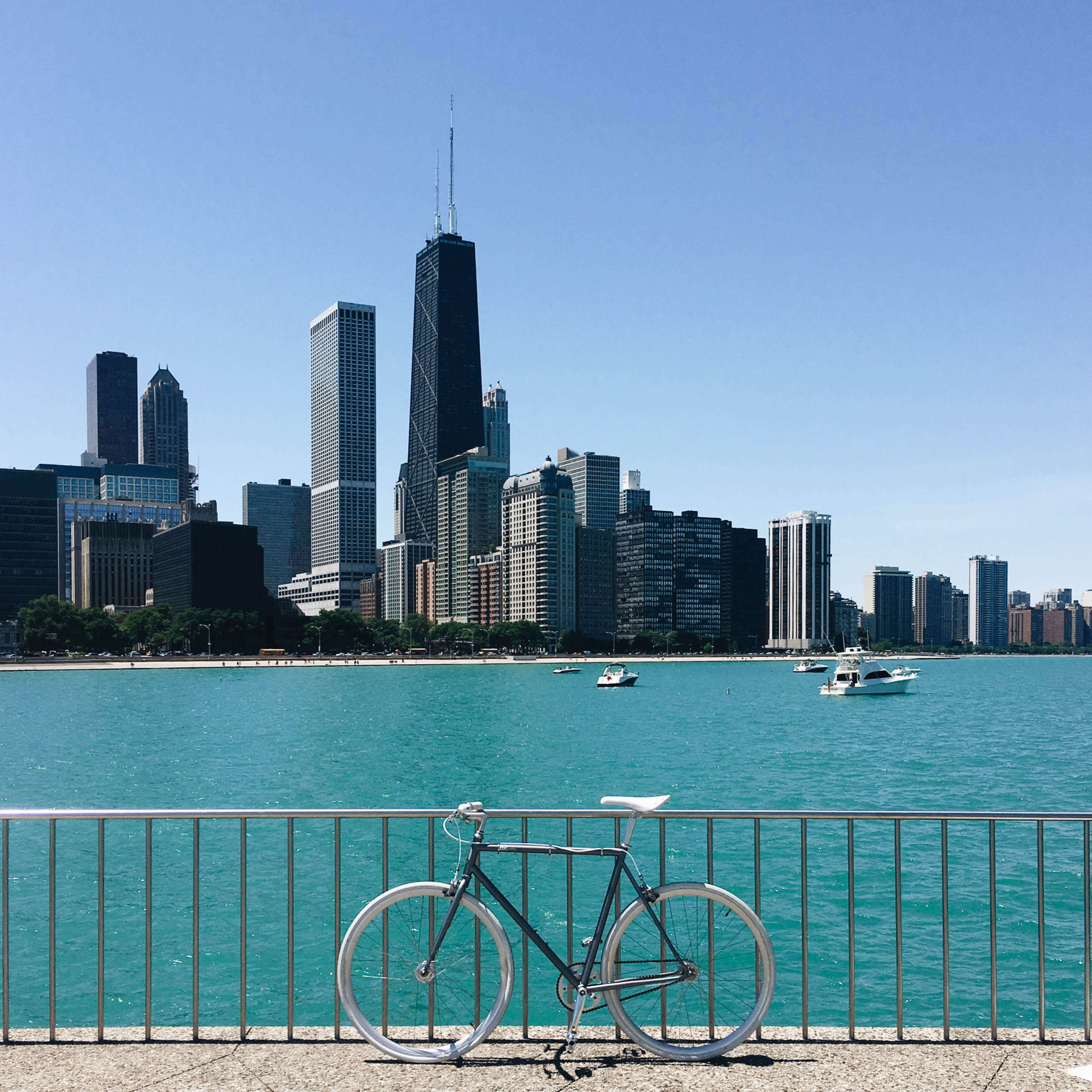 Photo Tip: For the sake of perspective, frame your photo with a smaller object in front of the cityscape, like the bicycle shown here.
---
Sprout Home
Go to Sprout Home for a refreshing break of greenery in the middle of the city. Not only does this shop have some of Chicago's best selection in plants, but the shelving and merchandising make quite a match for your camera.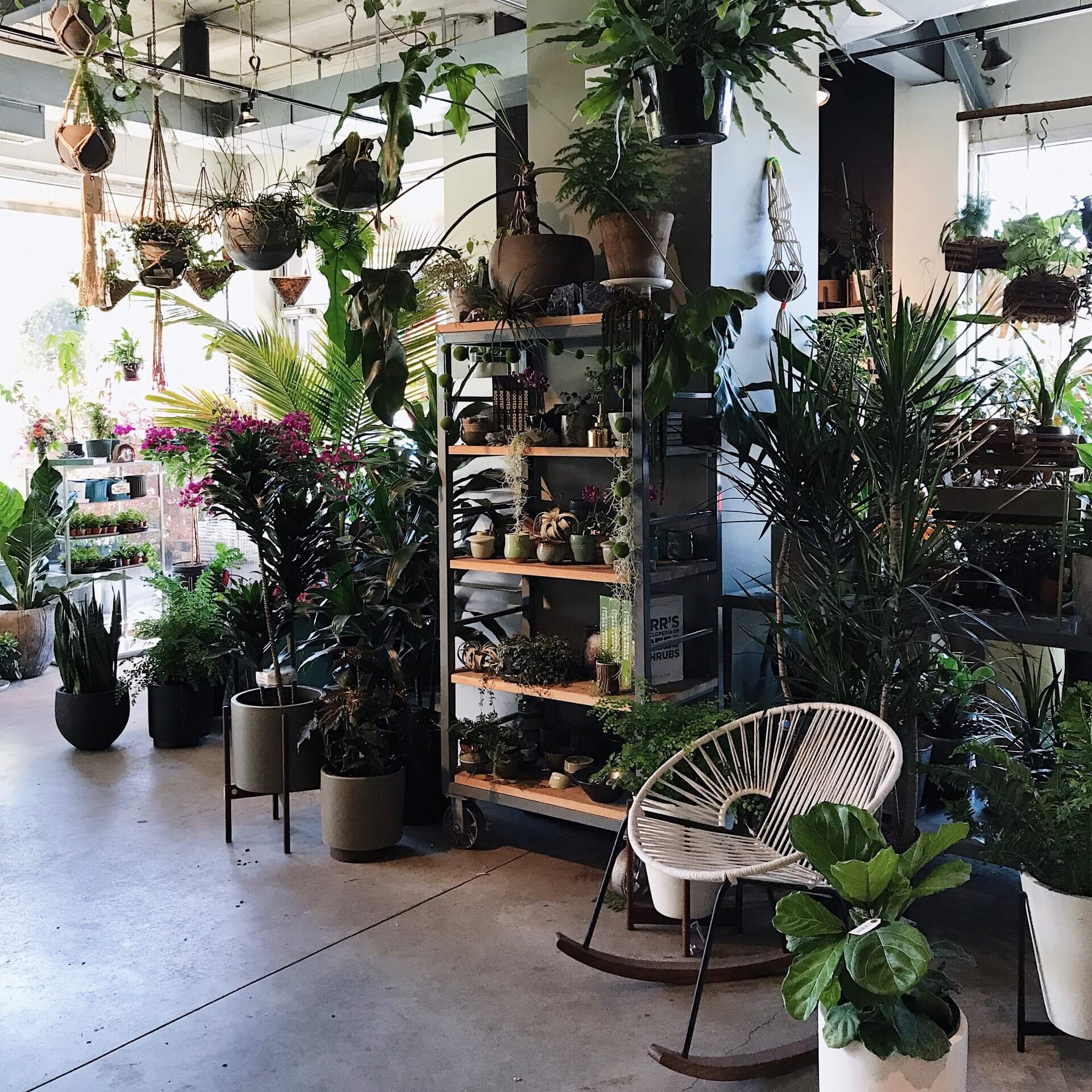 Photo Tip: Make sure to frame the shot in a way that highlights the room and flow of the plants — pay attention to the movement of the natural light and frame your shot from there.
---
Mott St.
By this time, you might have worked up an appetite for dinner, so while you're in the neighborhood, walk on over to Mott St. It's the best spot for a group dinner with friends, and the best burger in Chicago lives here... order it!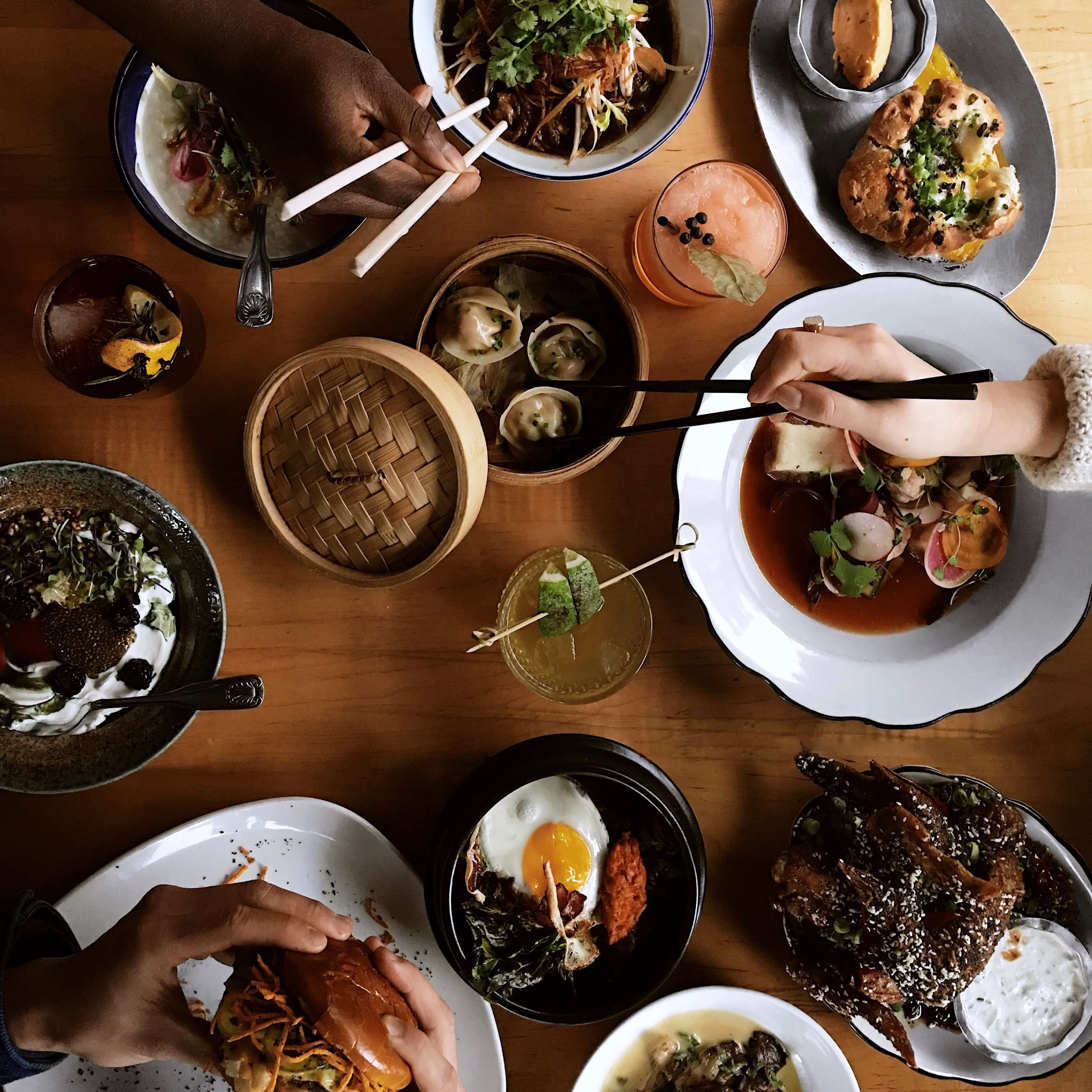 Photo Tip: There's nothing more comforting than a table filled with your favorite dishes. When photographing a large food table scape, try to make sure there is enough space between dishes so the viewer's eye can roam throughout the picture. You can overlap a few plates to add an eclectic feel, but too much may overwhelm the eye.
---
The Robey
I'm a big fan of ending my night at The Robey. It's sleek design and panoramic views are always worth a visit. First stop when you get there? Head to their rooftop. It's the best place to catch the city in a 360 degree view at its prime in the evening light.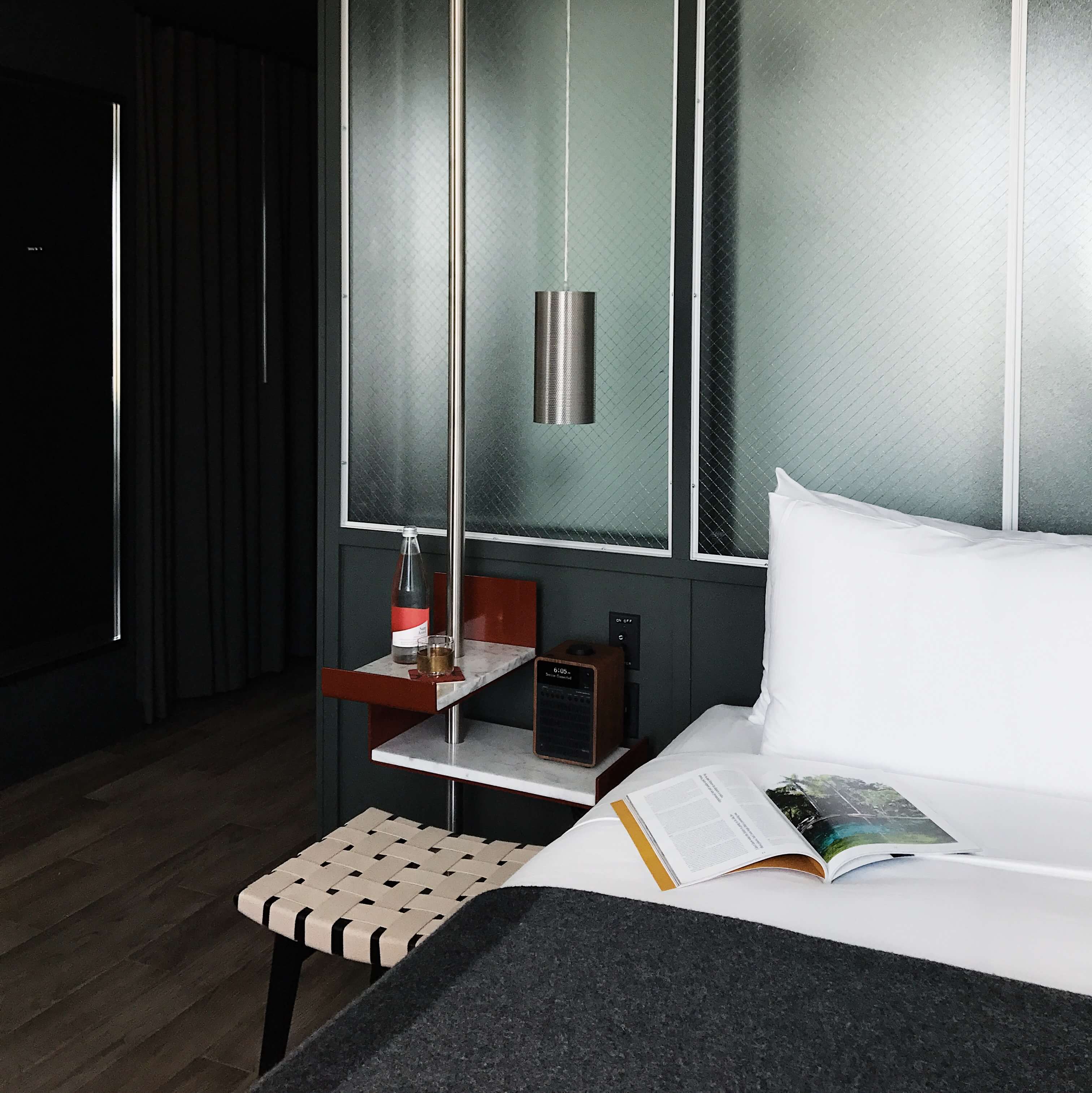 Photo Tip: When photographing a room or space, try photographing it from different angles to see which one looks best. You might be surprised what details come out, or what stands out in the photograph. The Robey has plenty of rooms and layouts for you to practice on.
---