---
Across the Collection
Sustainably Sourced
100% Recycled Pages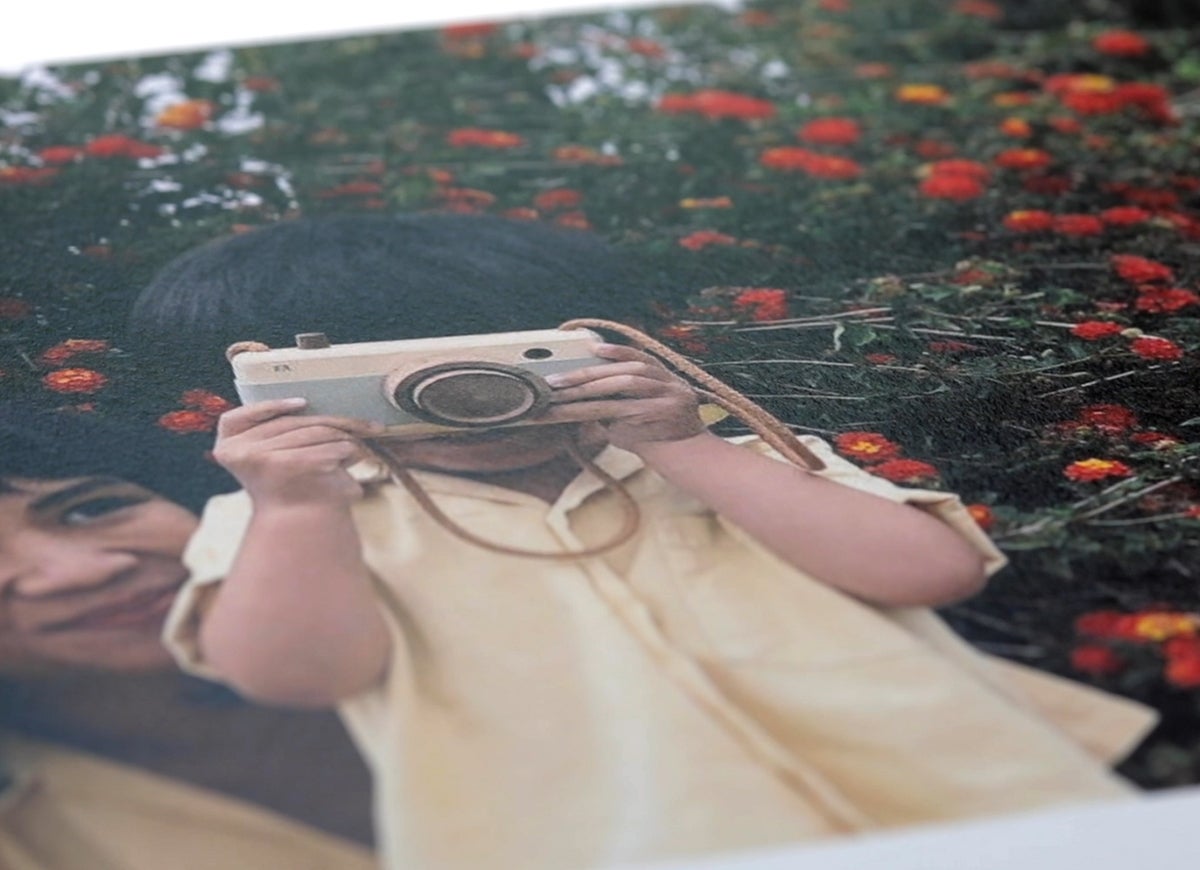 With the settings of our many stories in mind, we wanted the pages that compose both of these books to be crafted with 100% post-consumer fiber. Occasionally you'll find a storied spec of this paper's past from the recycled fiber within — these are the beauty marks of a better choice for the environment.
---
Ink to Page
Press Printed Images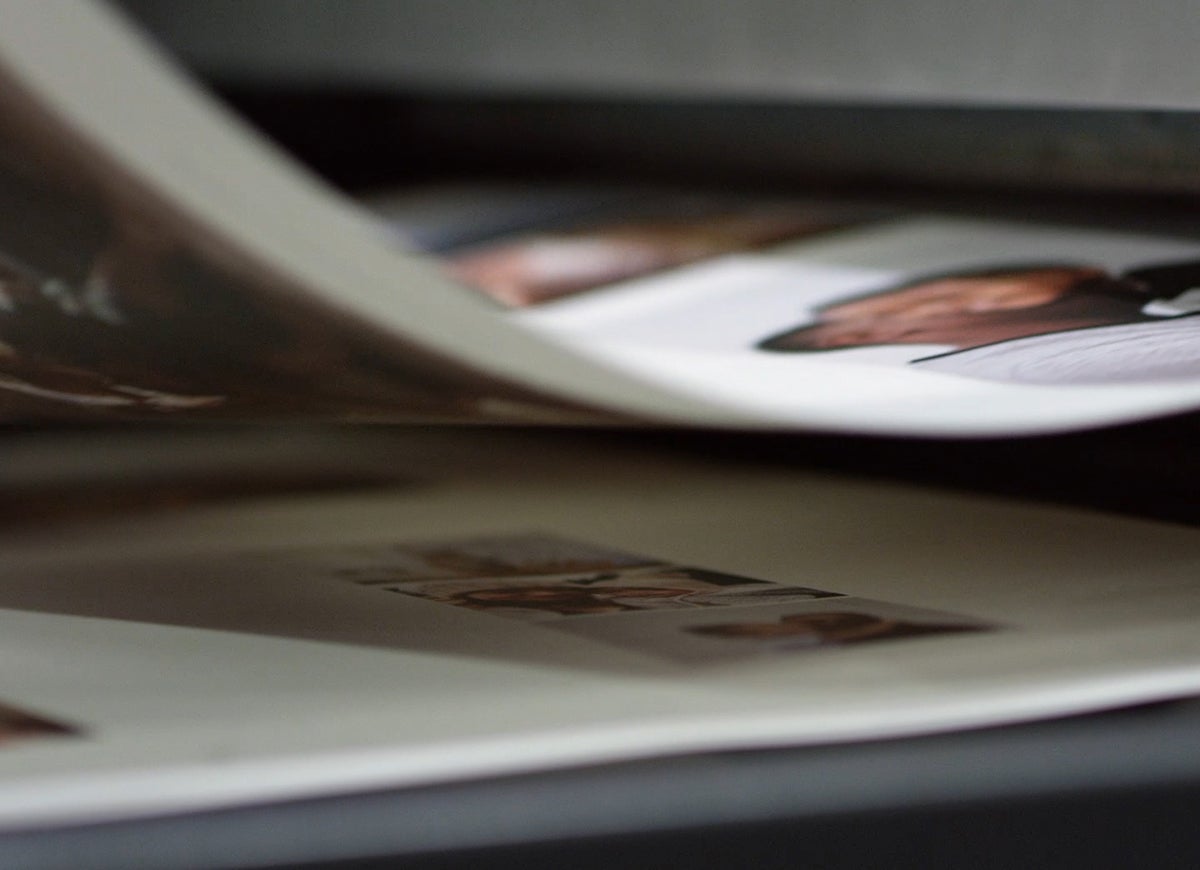 Like every album in our collection, the images in your book are press printed into the pages, instead of using the more common silver halide printing method. Press printing renders the images with a warm and pleasant aesthetic, while minimizing the impact on the environment. (Bigger impact with a smaller footprint? We call that a win-win.)
---
Made Right Here
Crafted in the U.S.A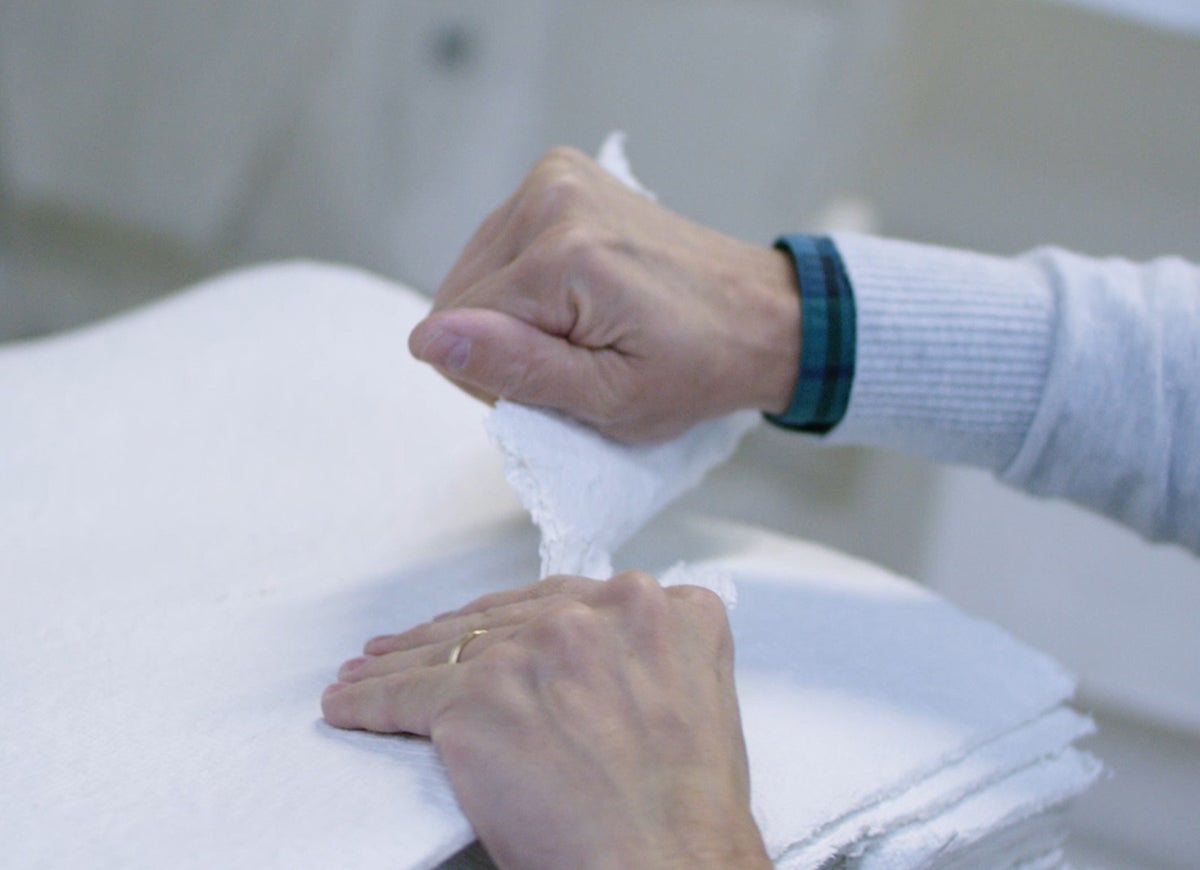 All of these books are brought to life right here in the U.S.A. From the paper (which is sourced locally at Mohawk Paper Mill — the oldest family run mill in the country) to the printing and assembly, every step of the book-making process takes place close to home.
---
The Softcover Photo Book
One of the first books created in our collection, the Softcover Photo Book brings design-forward versatility to the telling of any tale. Coveted for its textured finish, 100% recycled interiors, minimal cover designs, and ability to hold up to 300 pages (or as little as 30!) — it's a book that you'll keep coming back to time and time again.
"The book looked great and the biggest incentive for me is that you use recycled paper for many of your products. That's a win for me!"

—Julie Y., California
---
Make It Your Own
Completely Customizable
Curated Cover Designs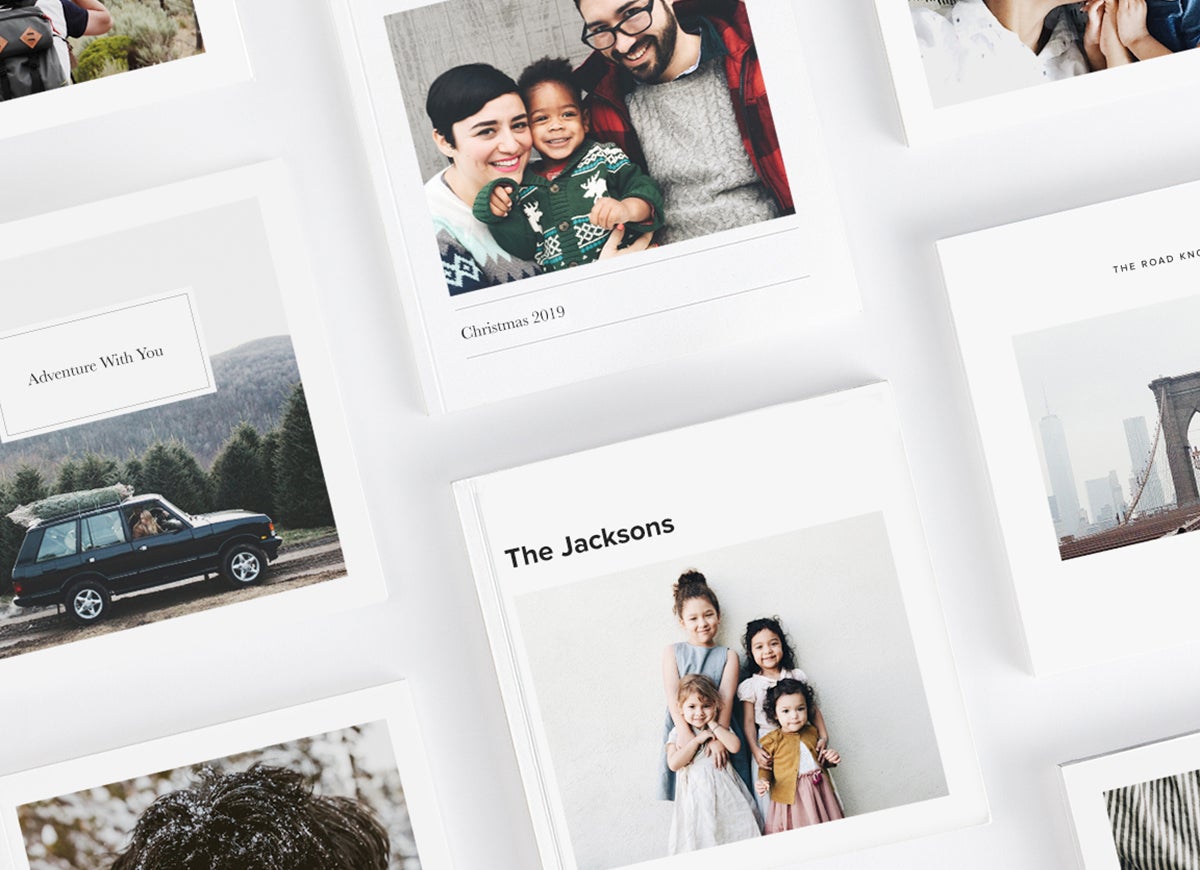 Every single cover design for this book was created to be both minimal and elevated — simple and unique. No matter what your aesthetic or design preferences may be, you can be certain that there's a book to fit your taste.
Versatile Layouts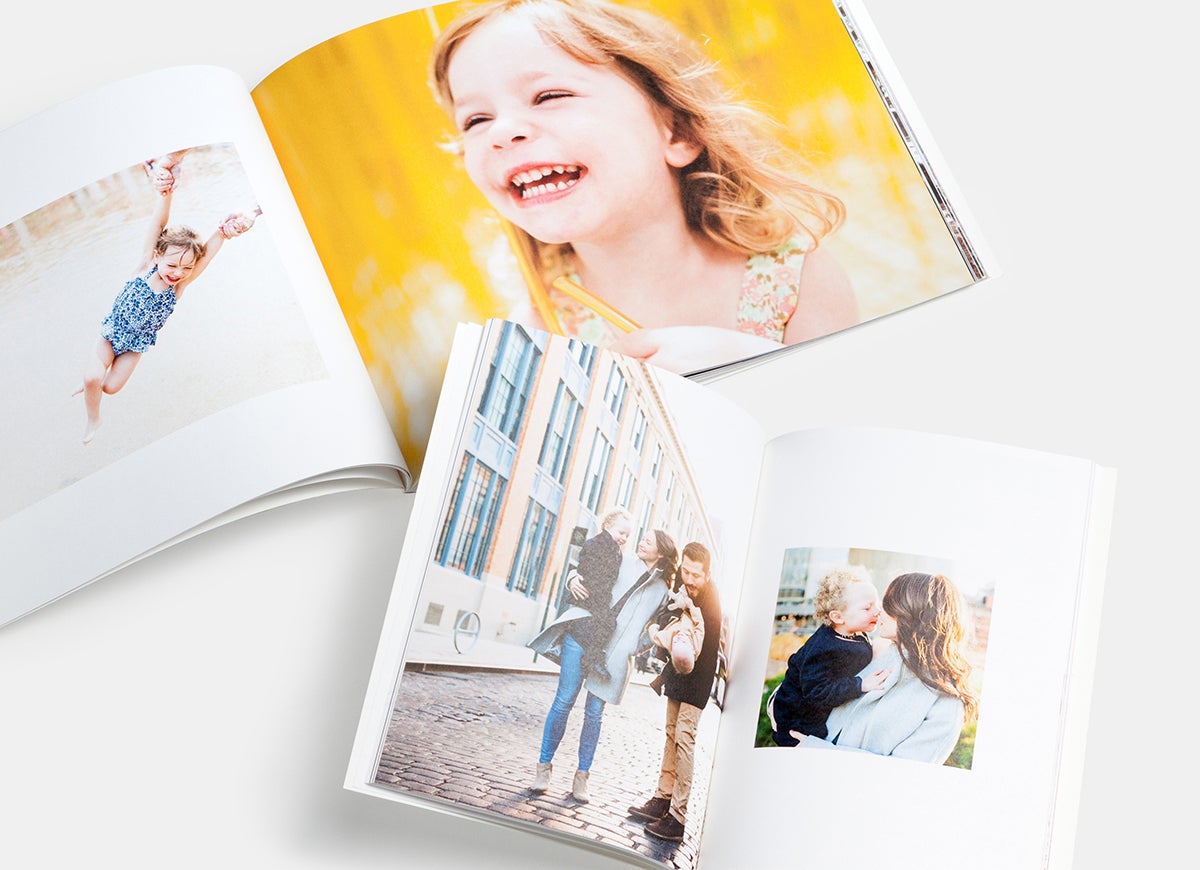 Similar to the cover designs, the interior layouts of this book were made to give you all kinds of variety. We've created over 60 design forward layouts for you to choose from (including text options!) to make sure that every page tells the story its intended to.
Foil Title Option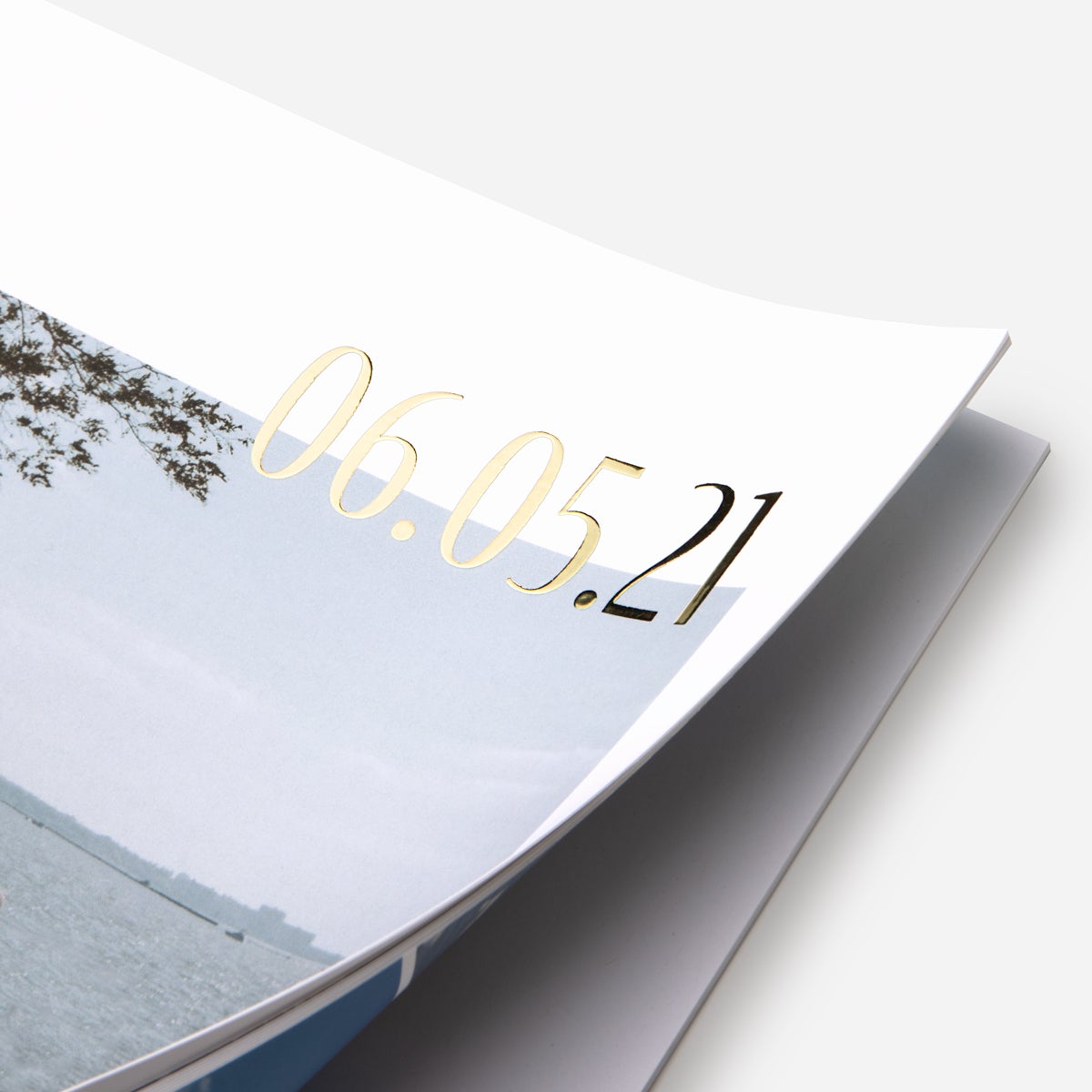 You asked, we delivered! The Softcover Photo Book now has the option for digital foil titling, adding a unique visual and textural element to a perennial classic. Choose it to add a bespoke touch to any story you want to truly shine.
Sized to Suit You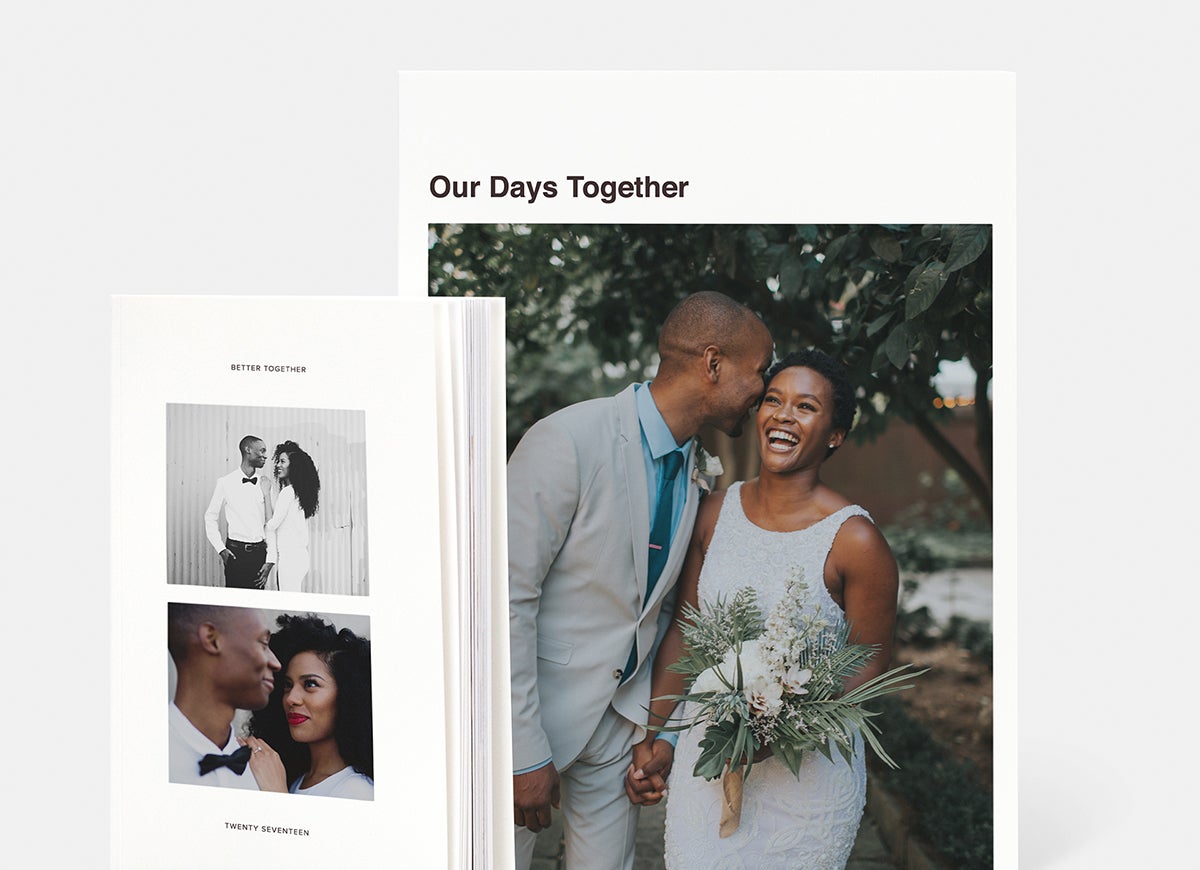 Choose between seven different size options in vertical, horizontal, and square orientations (5 x 5" to 8.25 x 11"). If you have more photos than you can count, the 8.5 x 8.5 "and 10 x 10" book sizes hold the most amount of pages of any book in our collection (300 to be exact!).
---
A Coffee-Table Classic
Modern & Minimal Design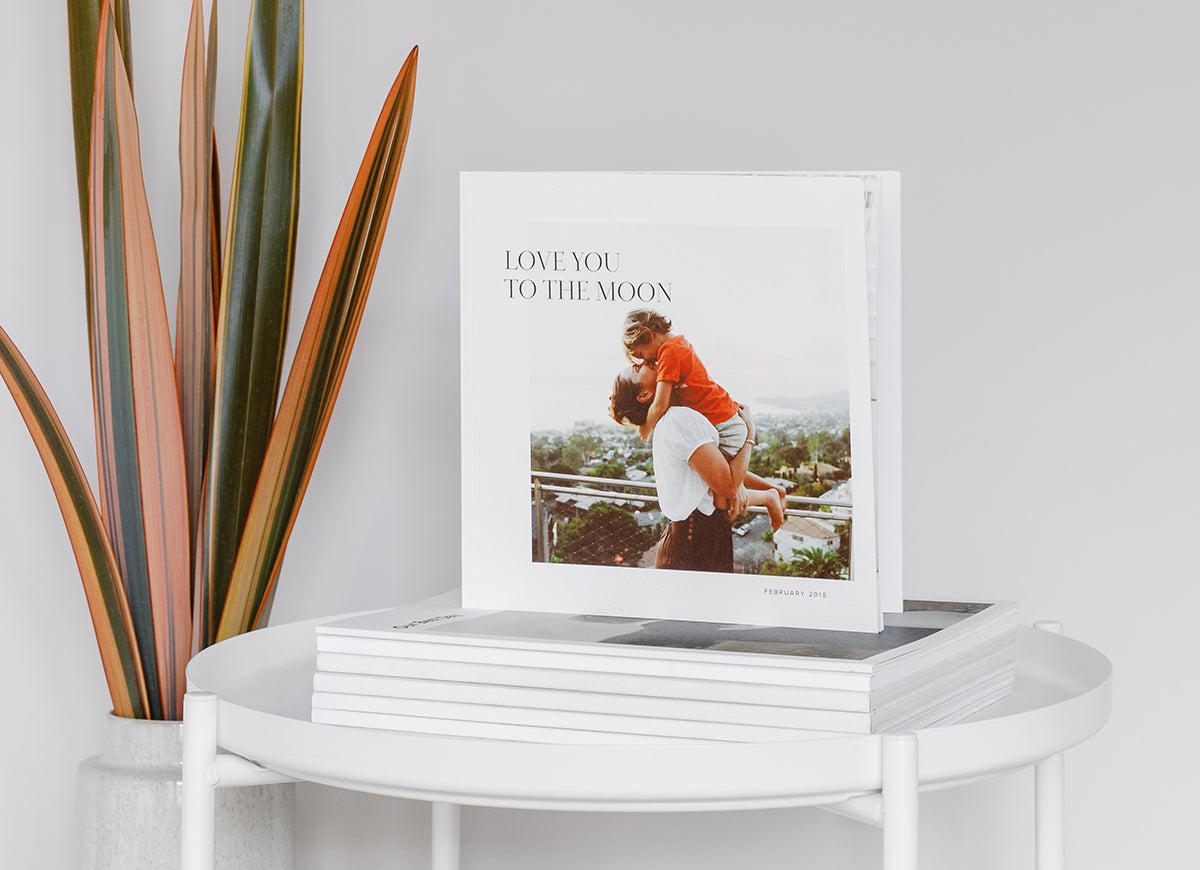 Designed to tell match the beauty of your favorite stories, both the interior and exterior of this book were created to complement and elevate any shelf, table, or space. The magazine-like look and feel give it a timeless appearance that you'll want to return to (and show off) often!
---
Love at First Touch
Made With a Matted Finish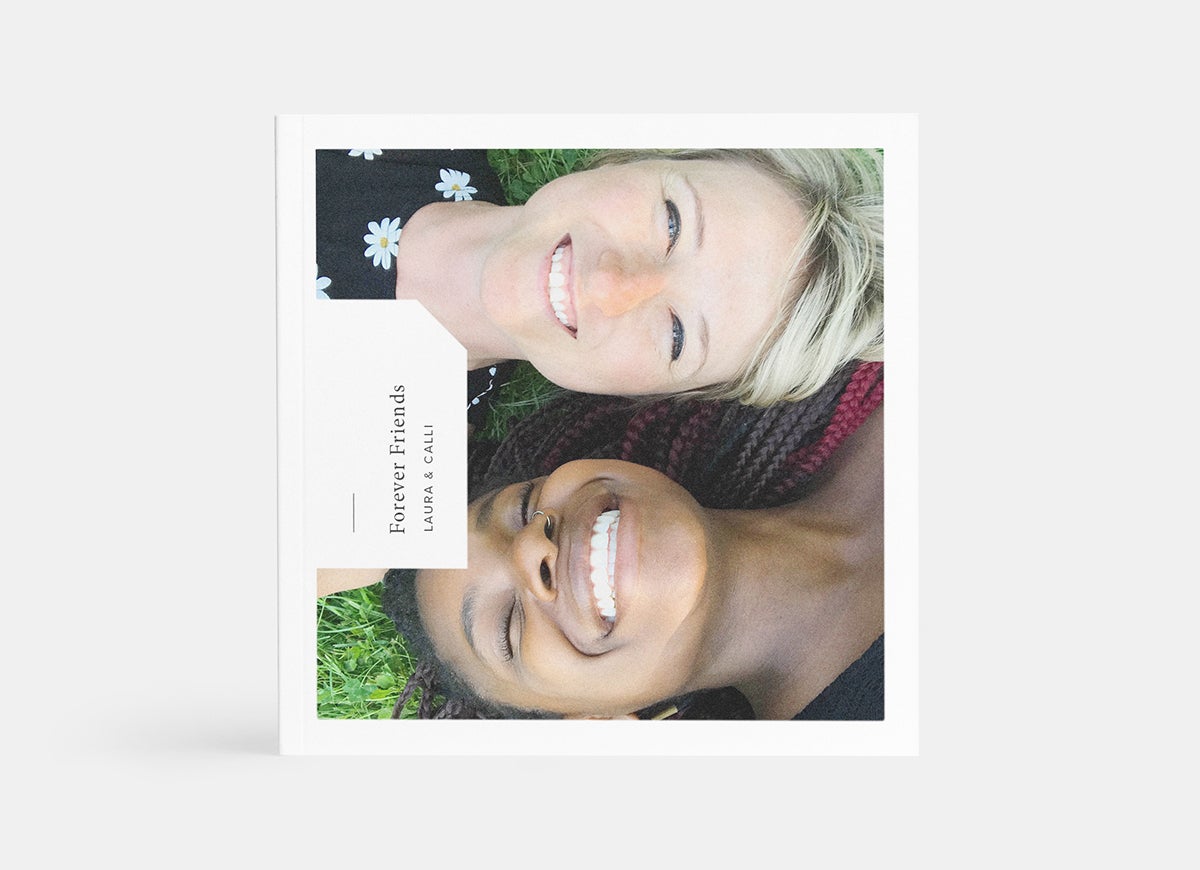 The uncoated matte paper that encompasses this book is not only elegant to the touch, but looks refined and delicate at every glance. The matted cover gives off a premium appeal that begs for the book to be opened and explored.
---
Something For Every Story
Three Distinct Books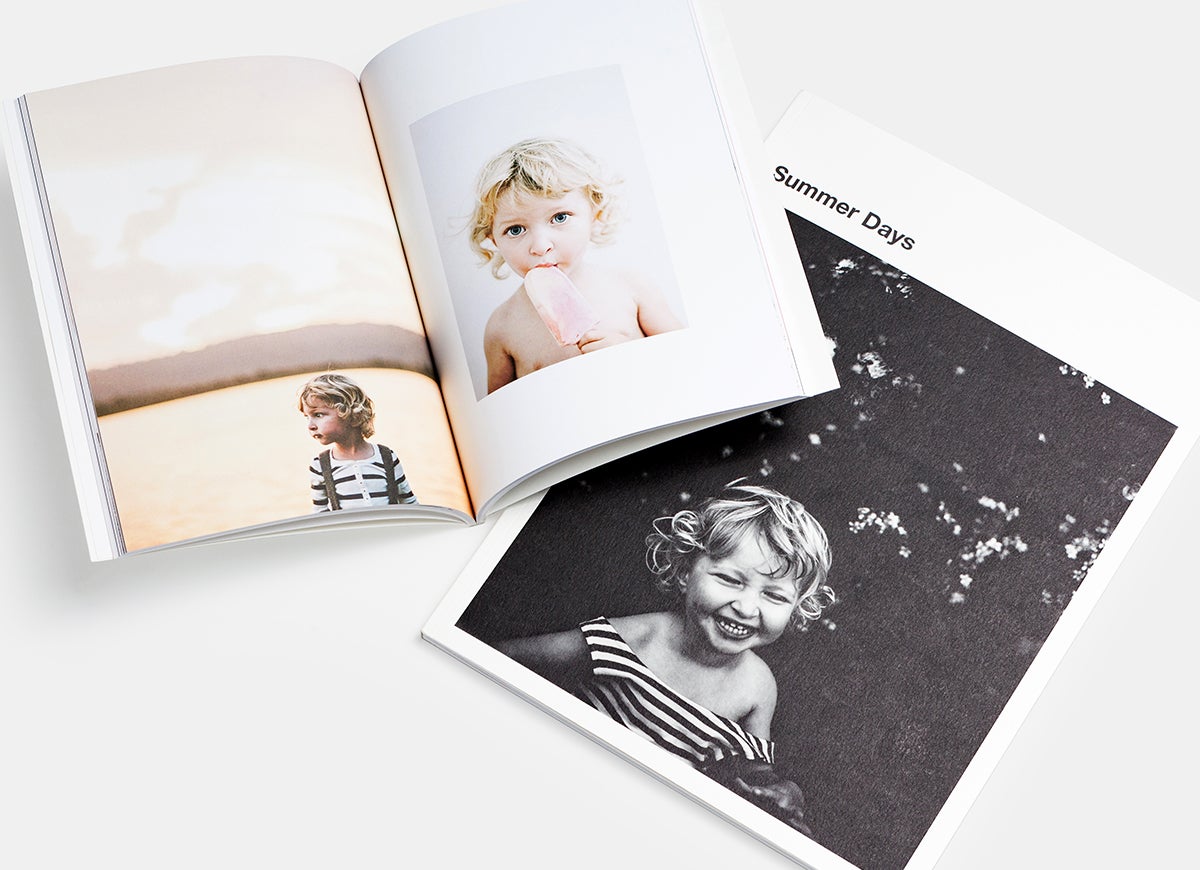 The classic in the collection, this book comes in seven different size options and three different orientations.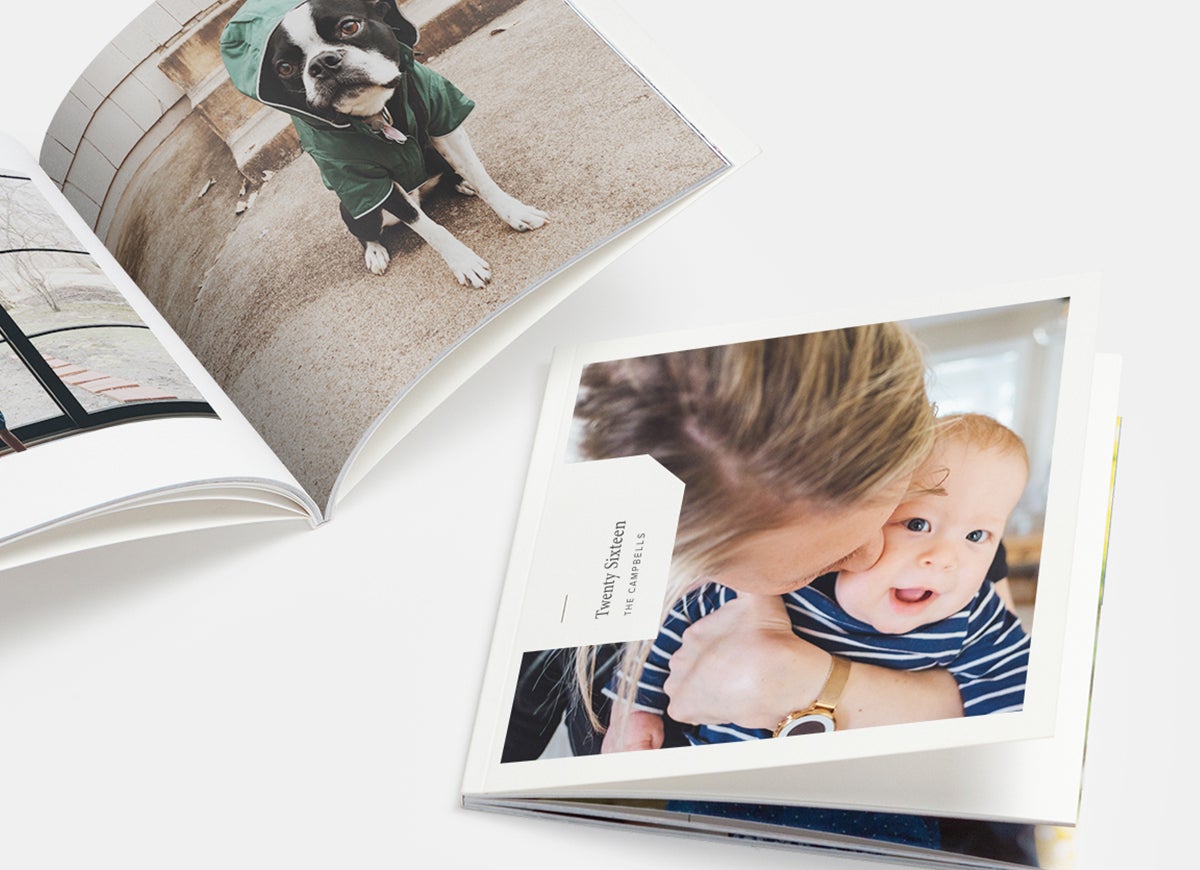 This teeny tiny book packs a big punch in small pages, sized to be a take-anywhere book that brings out the best in even low-resolution images.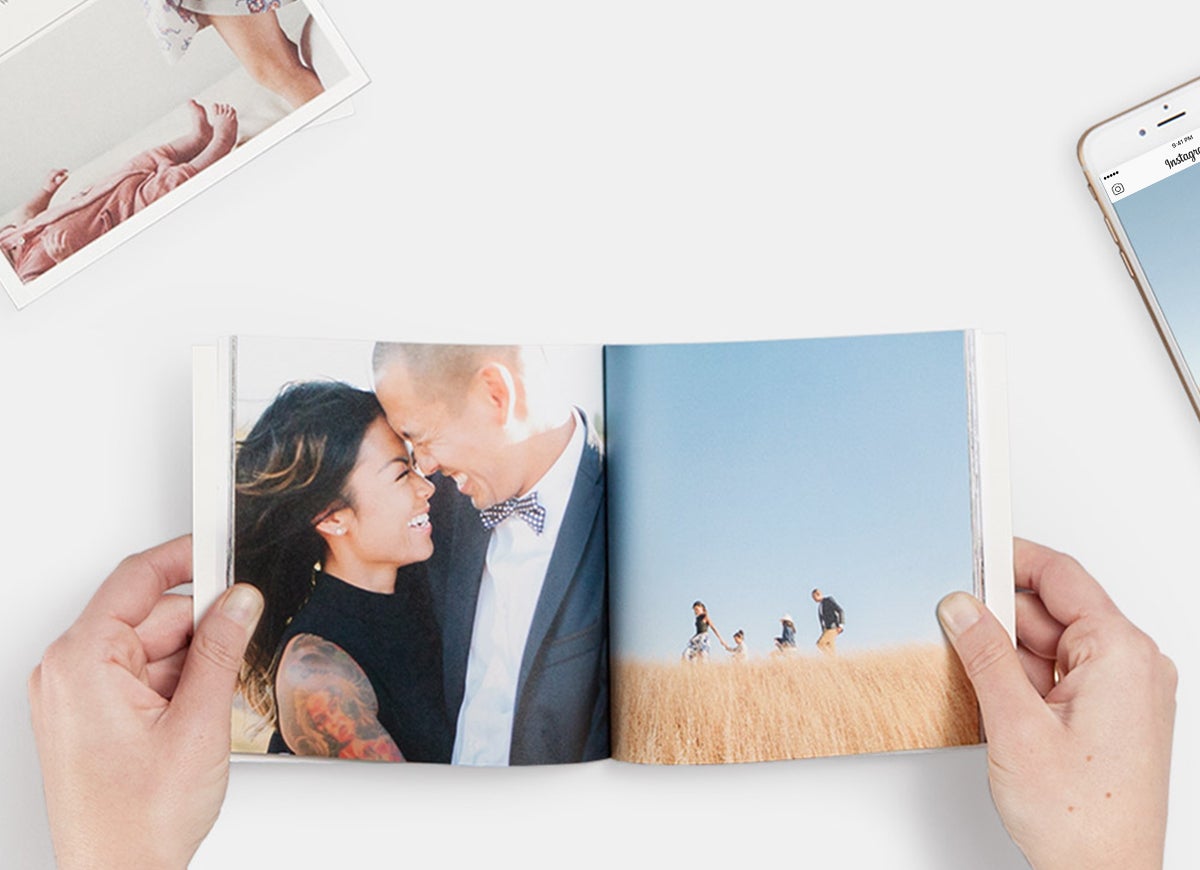 The first Instagram-specific book on the market, this softcover spinoff was created to put feed-favorites in print.
---
Out in the Wild
Created by Our Community
We love seeing the ways you're bringing your photos off your device and into your life in the form of our Softcover Photo Books. Whether you're printing travel photos, city guides, recipe books, or more — we're endlessly inspired by all of the ways you're putting your stories to permanence.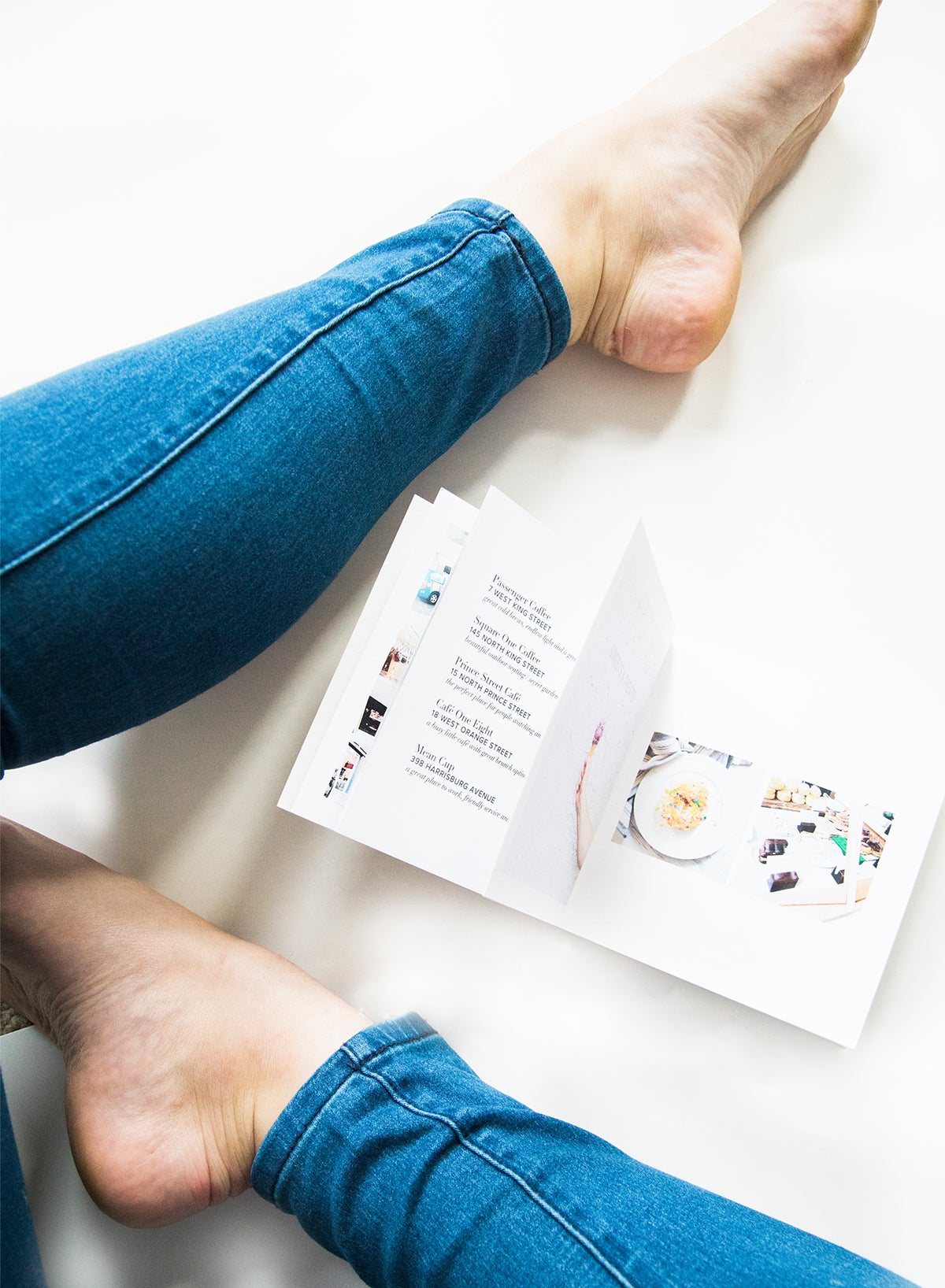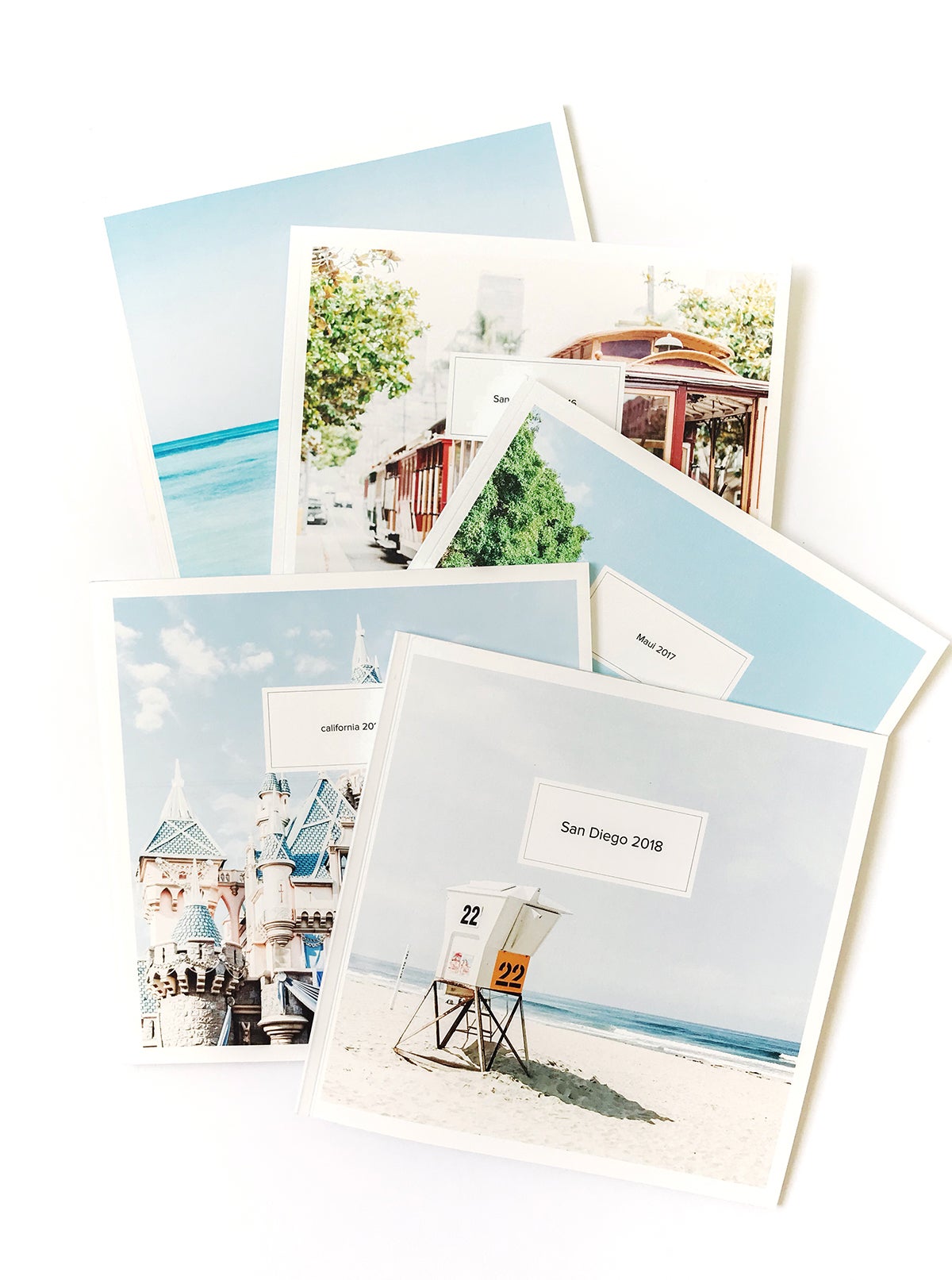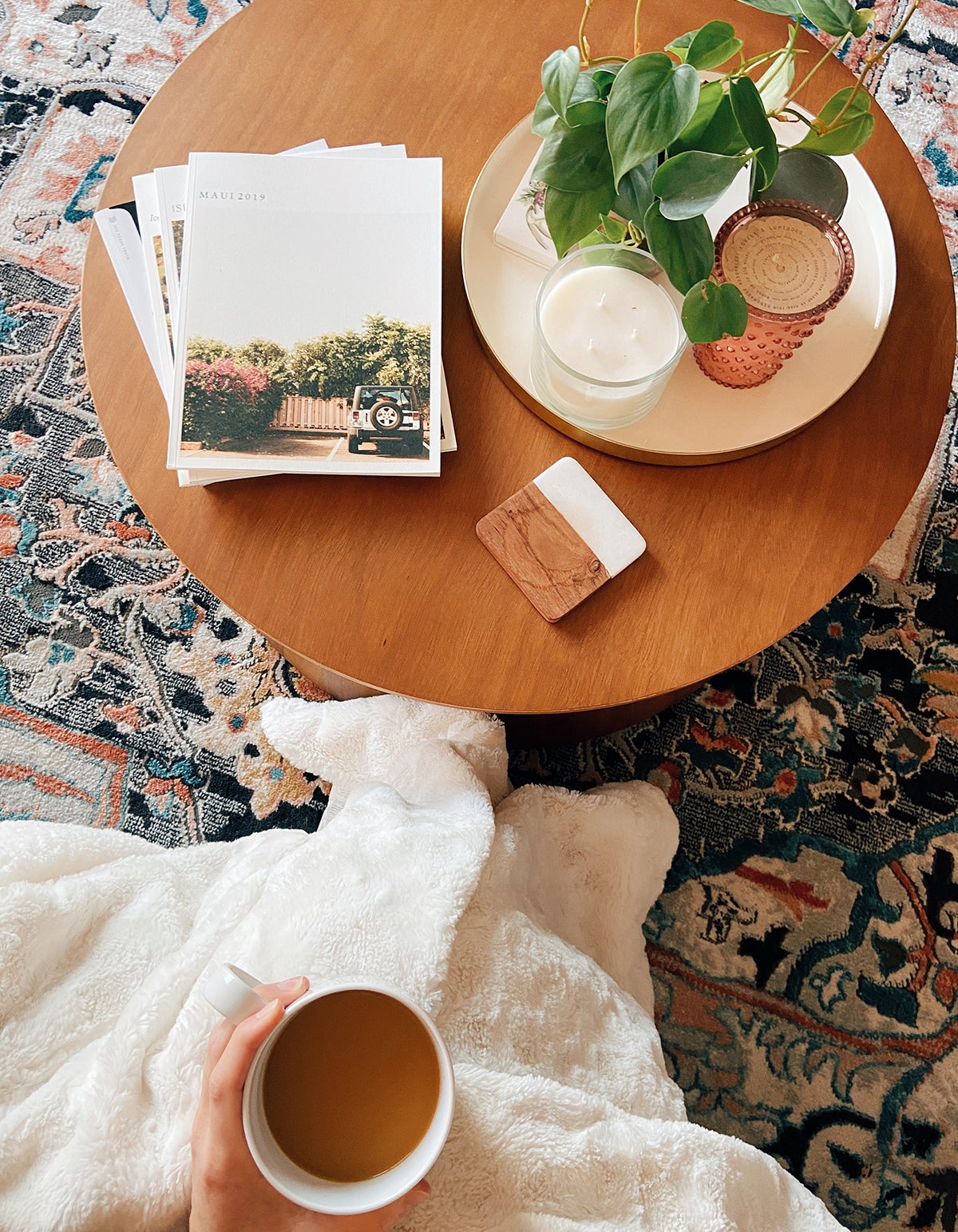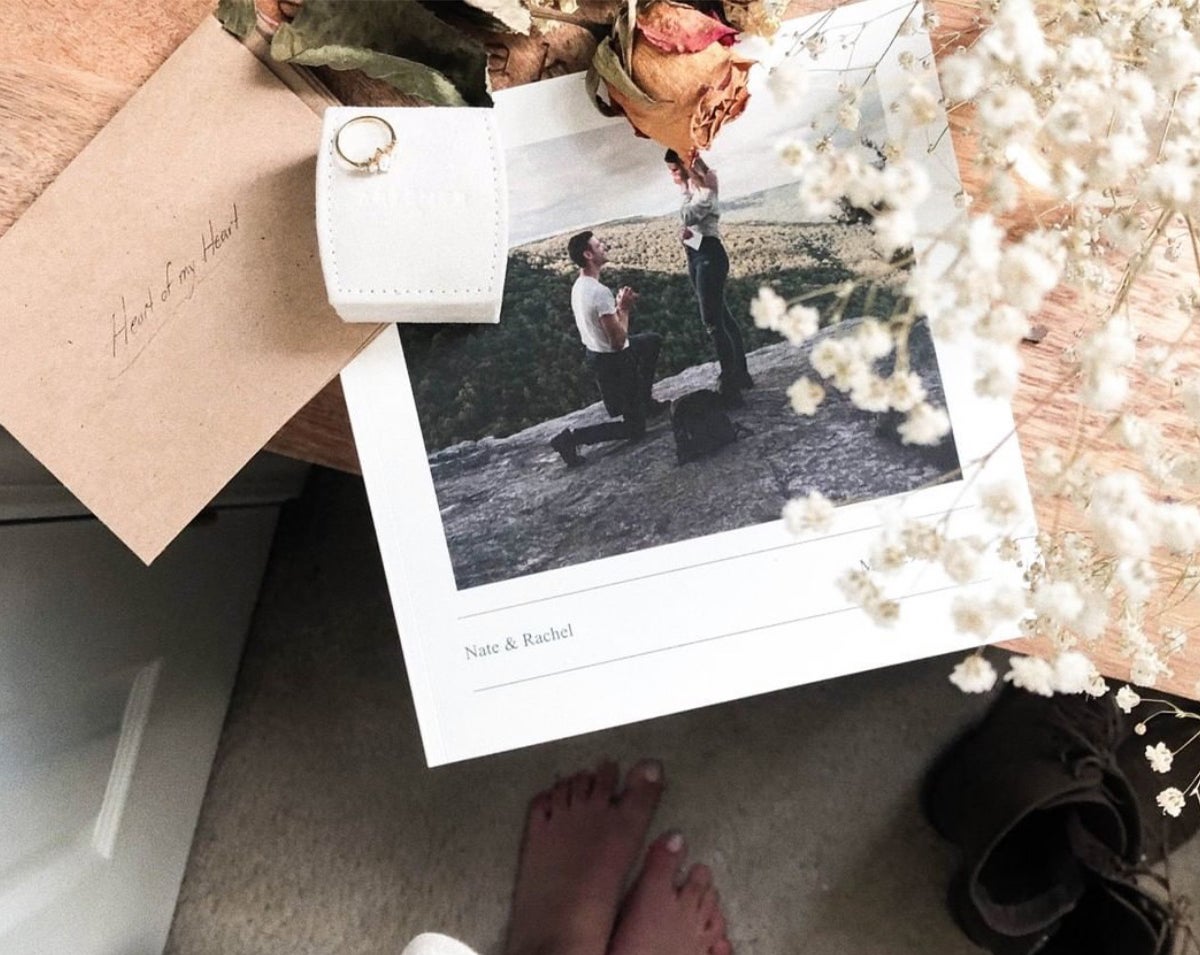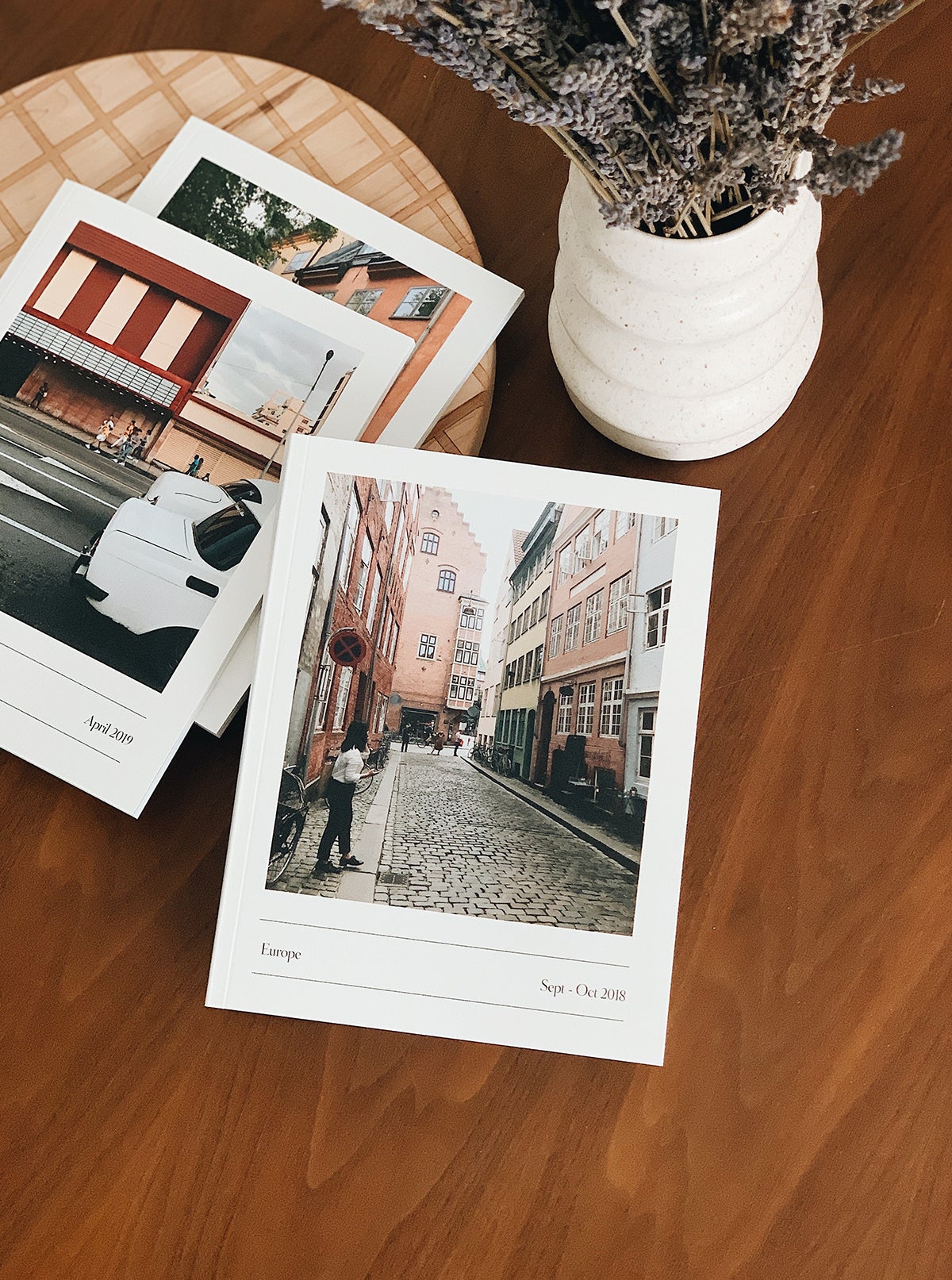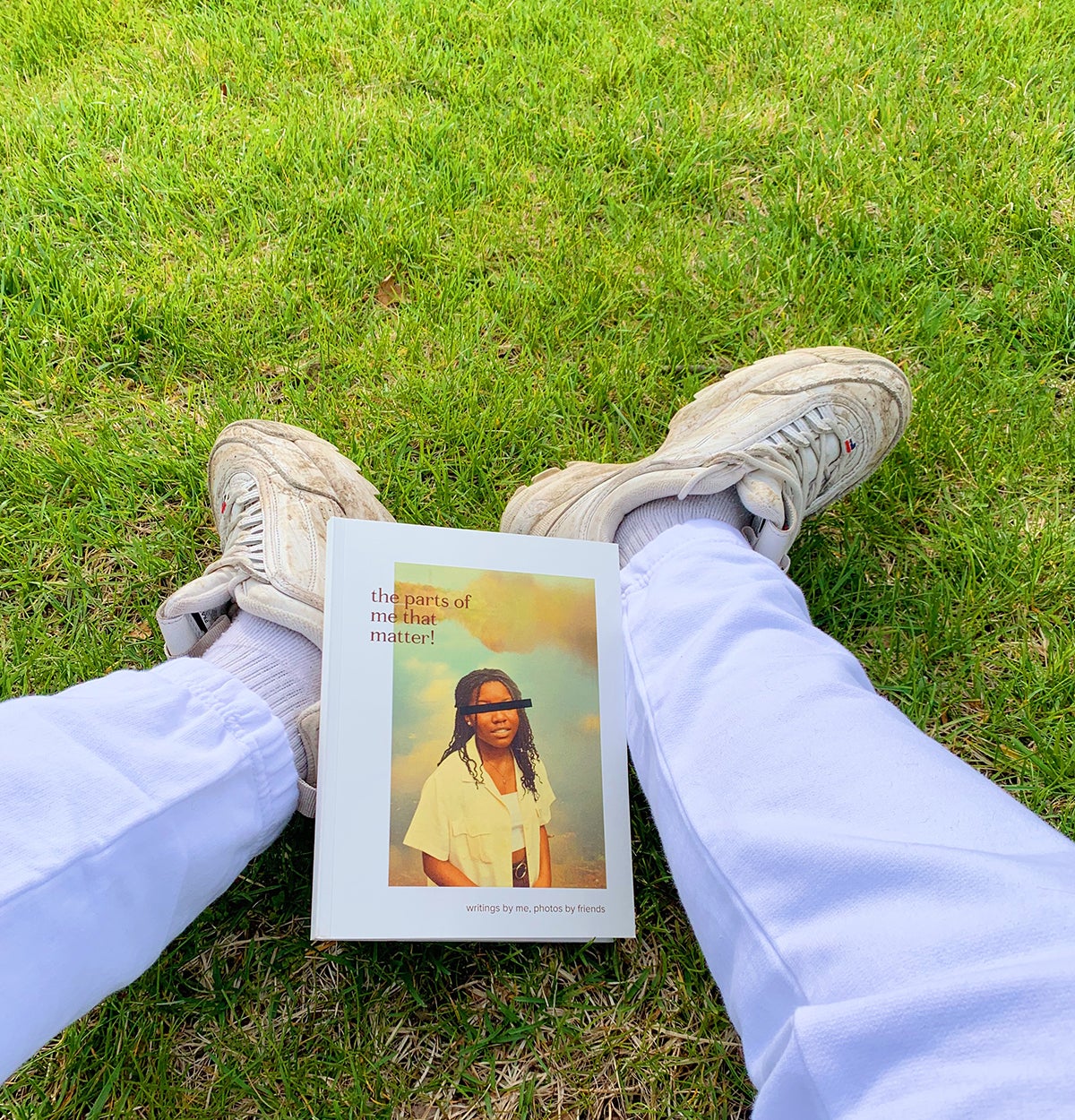 ---
The Color Series Photo Book
Completely unique and one-of-a-kind in the market, we created the Color Series Photo Book to be a home to the everyday, the extraordinary, and the reoccurring. This book was designed to live as a part of a series, lending itself to creating a lively volume of photo books that you'll want to display year round on your shelf or coffee table.
"These books are cute, fast and SUPER affordable. Plus, they are a perfect size—and price—for squeal-worthy grandparent gifts."

—Emily H.
---
Uniquely You
A One-of-a-kind Design
Different than any other photo book in our collection, the Color Series Photo Book brings standout design to the stories you tell.
Peek-Through Cover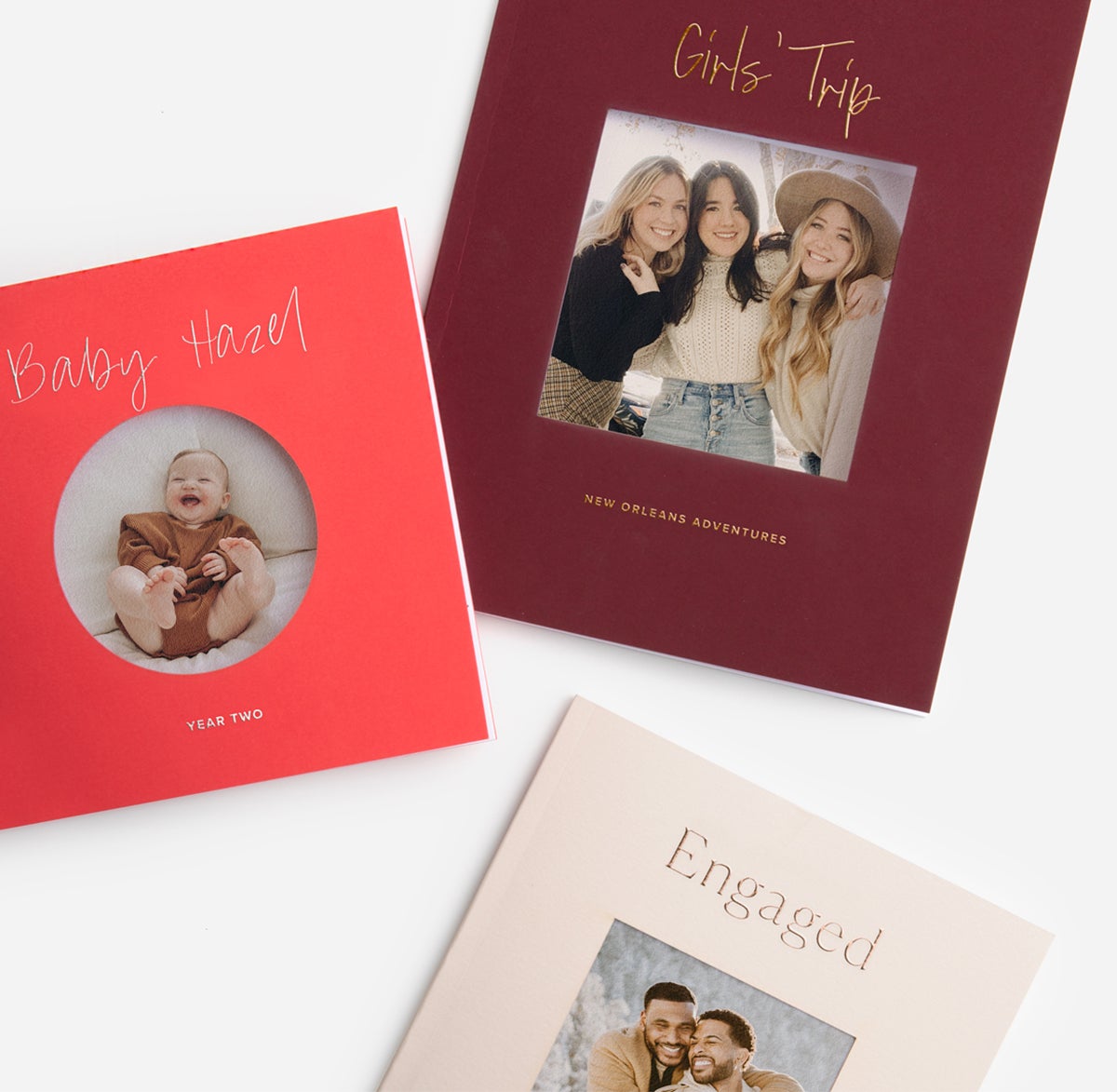 One of the defining features of this book is the circle, square, or landscape die-cut on the cover that highlights your first-page photo. Not only does it add dimension to the book, but it is a fun sneak-peek into the photos waiting inside
Vibrant Colors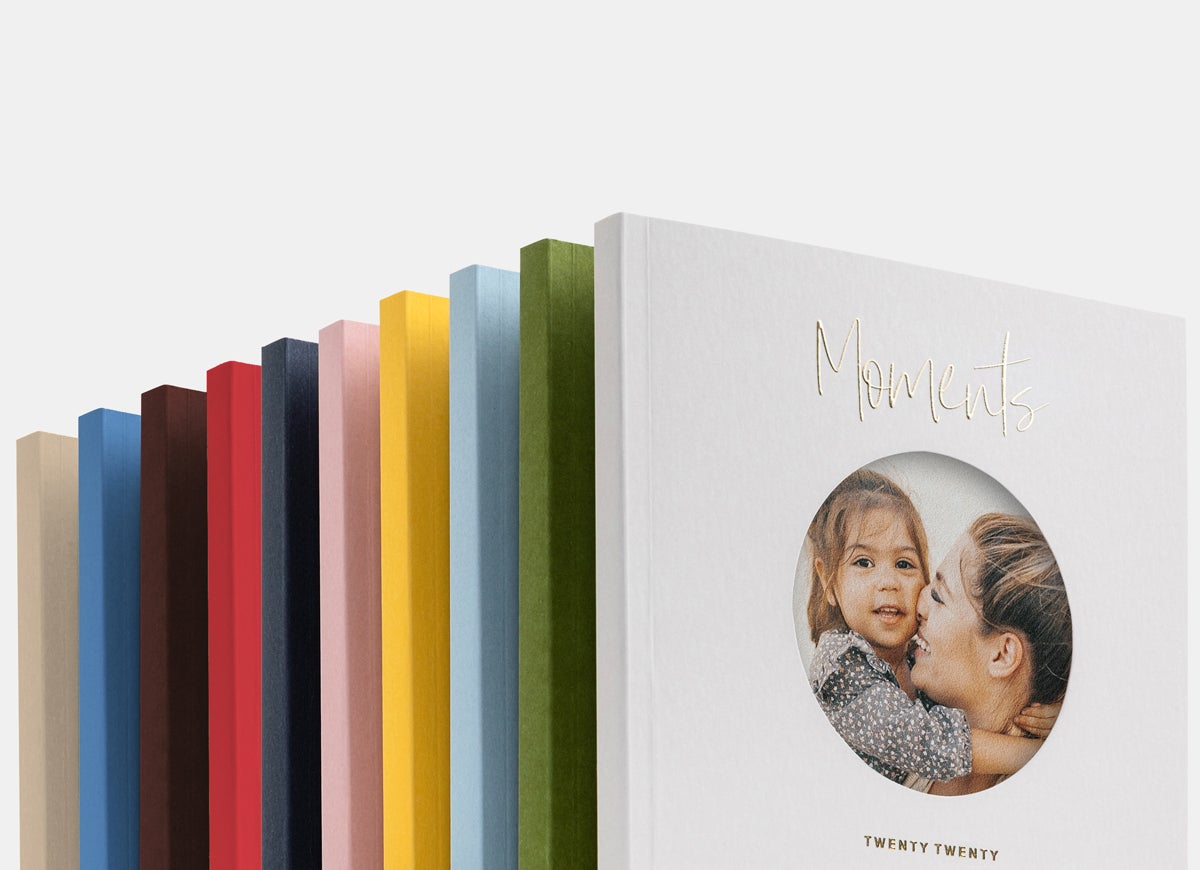 When creating your book, choose from 10 vibrant colors (including four new options!) to give your book big impact. All of the colors flow together when creating a series, and they'll be sure to stand out on any shelf.
---
Soft is an Understatement
Satin-Smooth Cover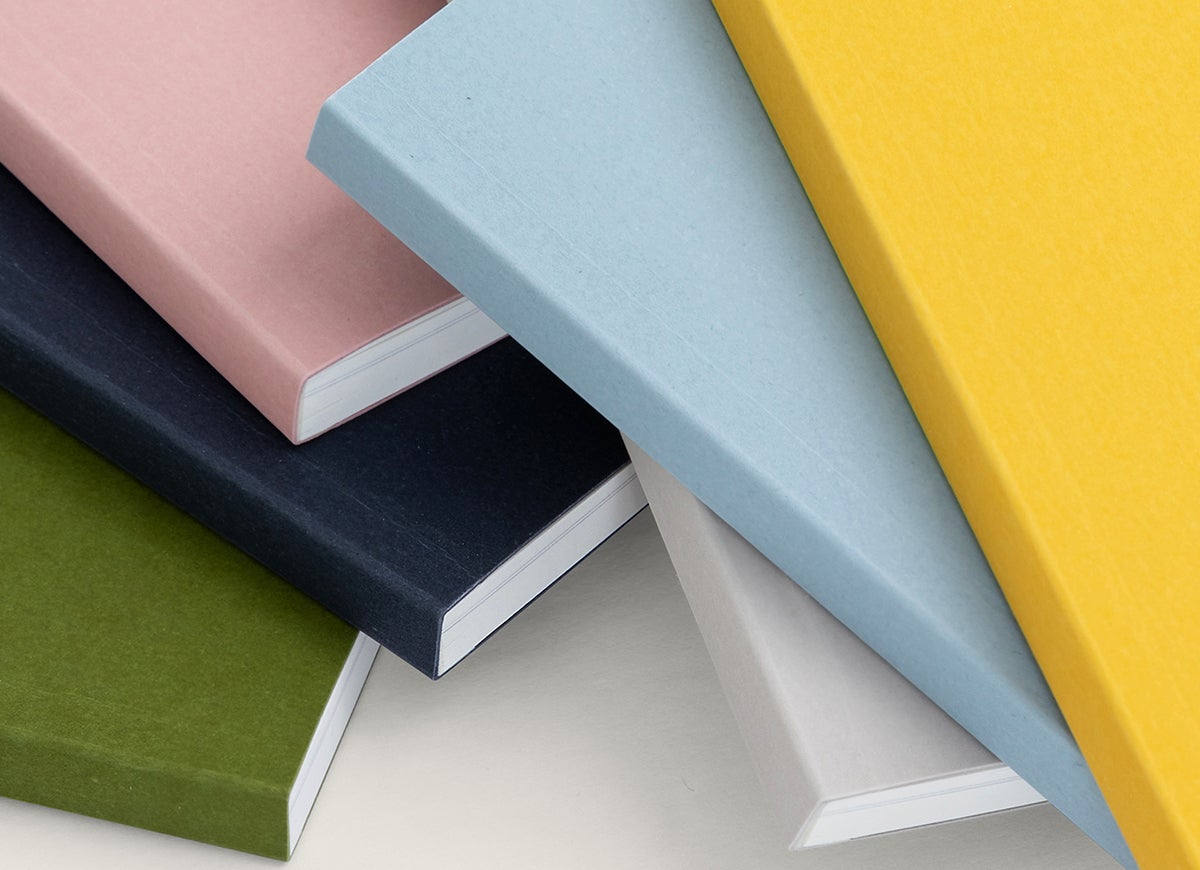 The paper that makes up the cover is both smooth and elegant to the touch, giving the book a quality that can't be put down. The soft-textured feel enriches the experience of opening and holding the book, making it a unique and inviting experience!
---
An Elevated Title
Digital Foil Printing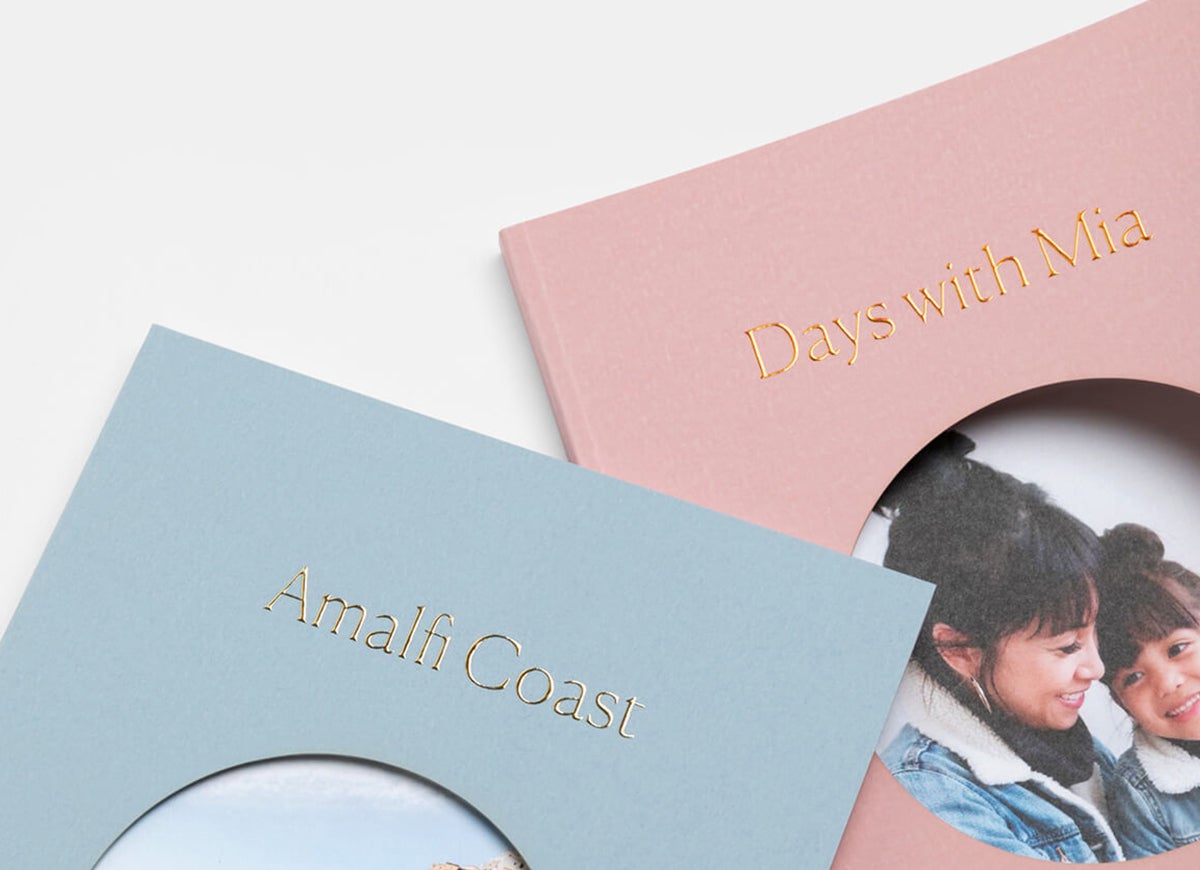 Each title on the book is brought to life with digital foil printing — where raised letters create a unique tactile element. We were one of the first to offer this in a softcover book, making the Color Series Photo Book a novel part of our collection.
---
Take a Page From
Books By Our Community
From month-in-review series, to travel compilations, to seasonal collections — there's no better way to relive your days than in a Color Series Photo Book. Take a peek below at some of our favorite book ideas, created by you!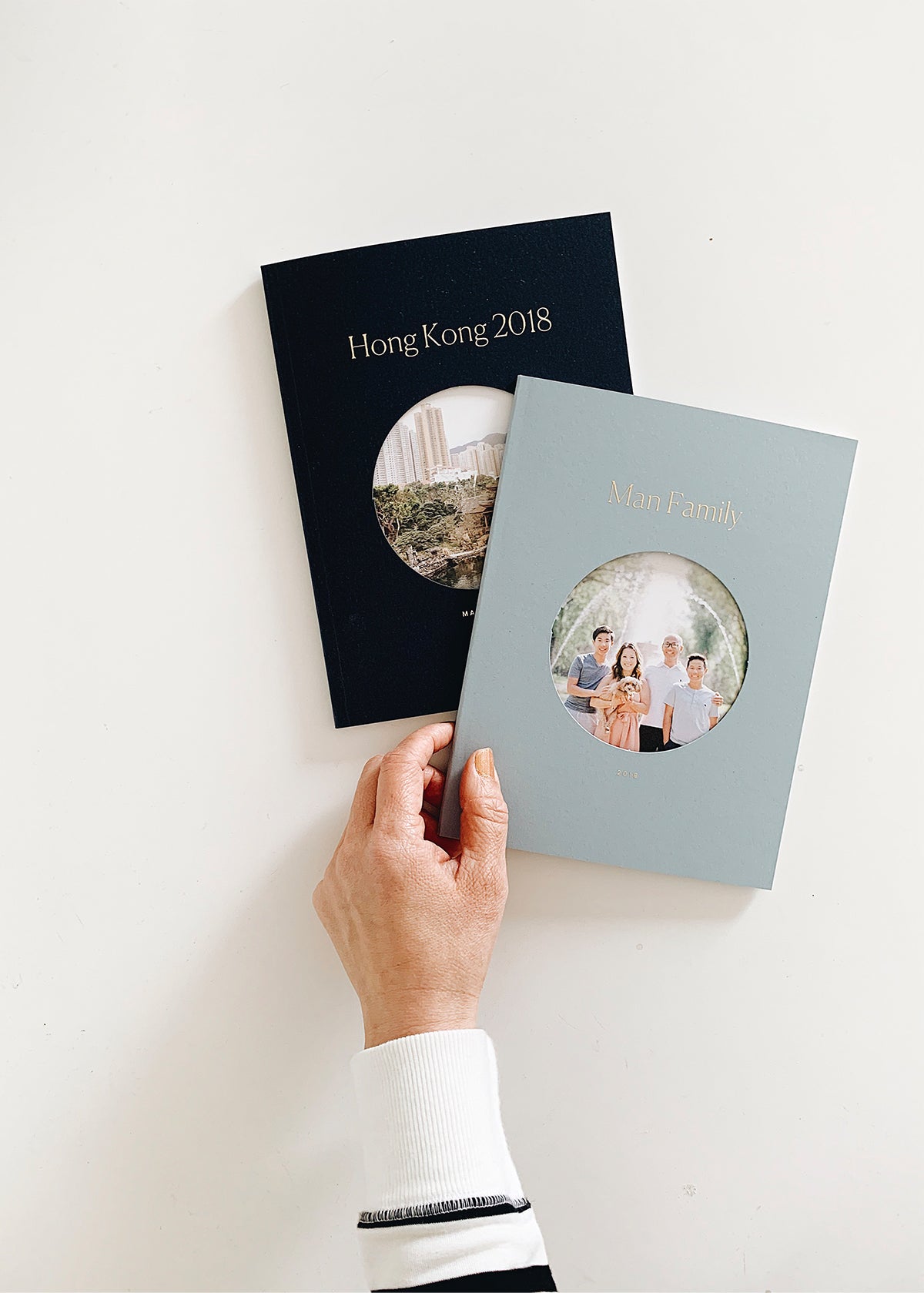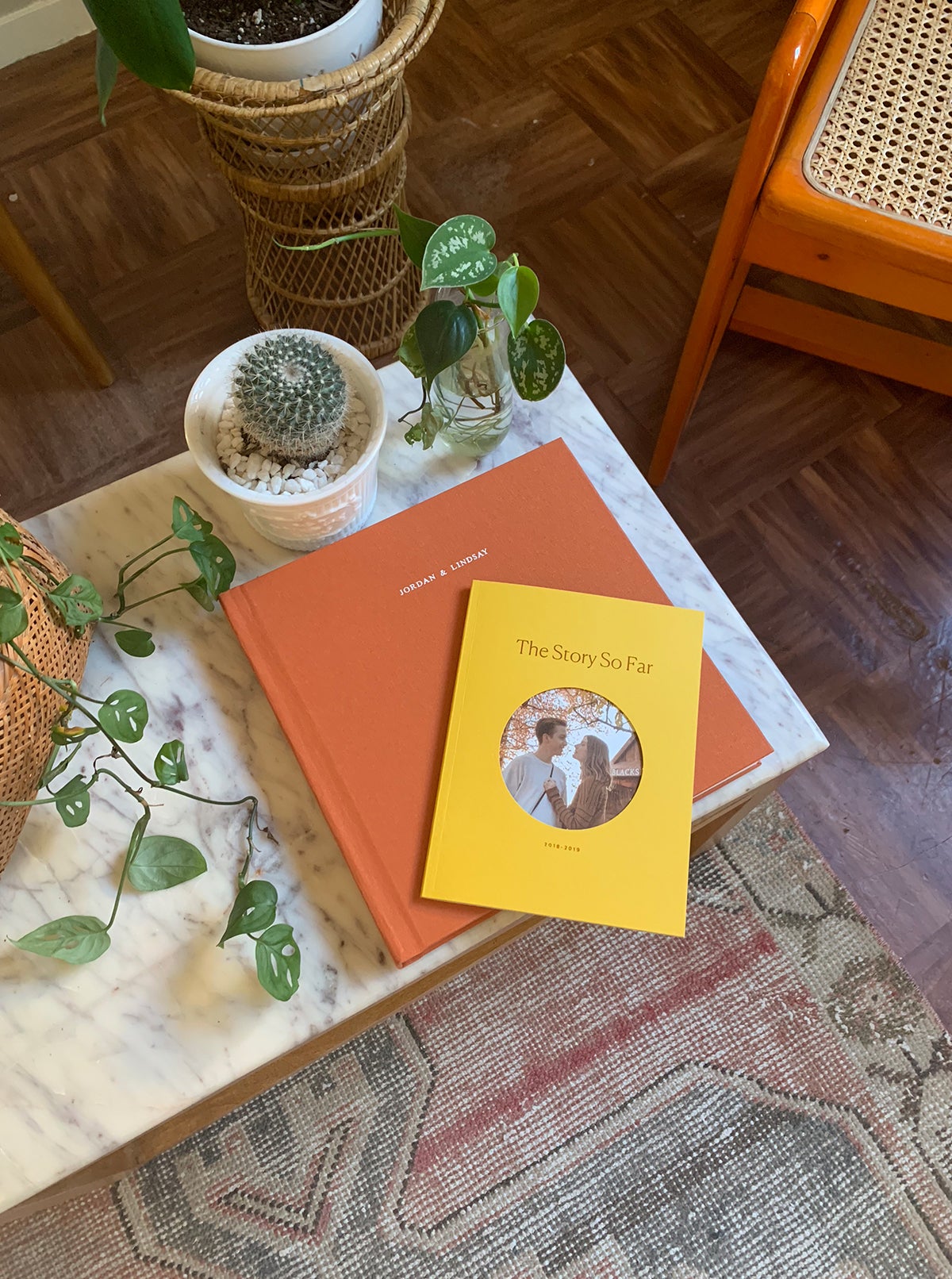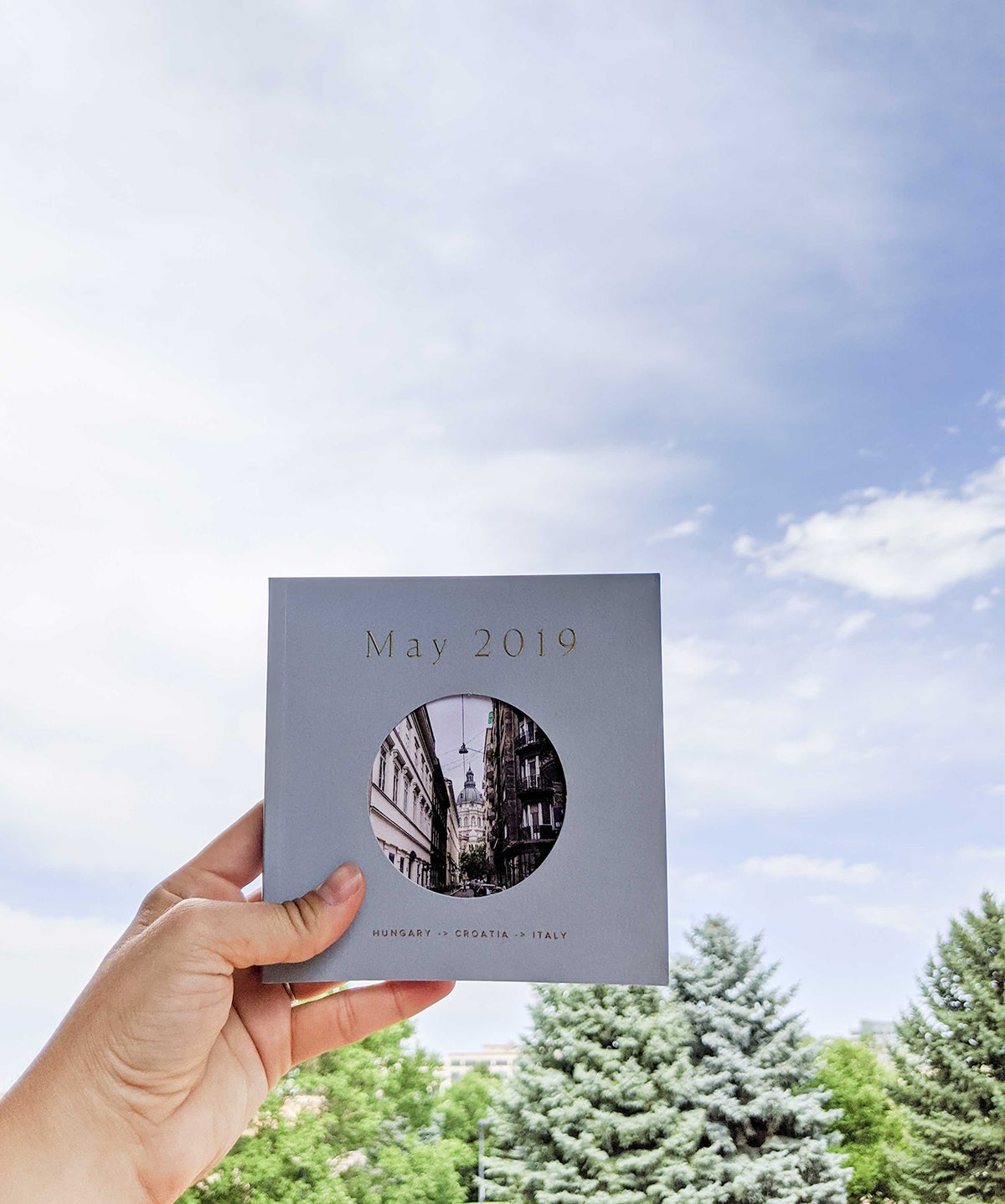 ---