---
The Exterior
A Versatile Touch
Customizable Dust Jackets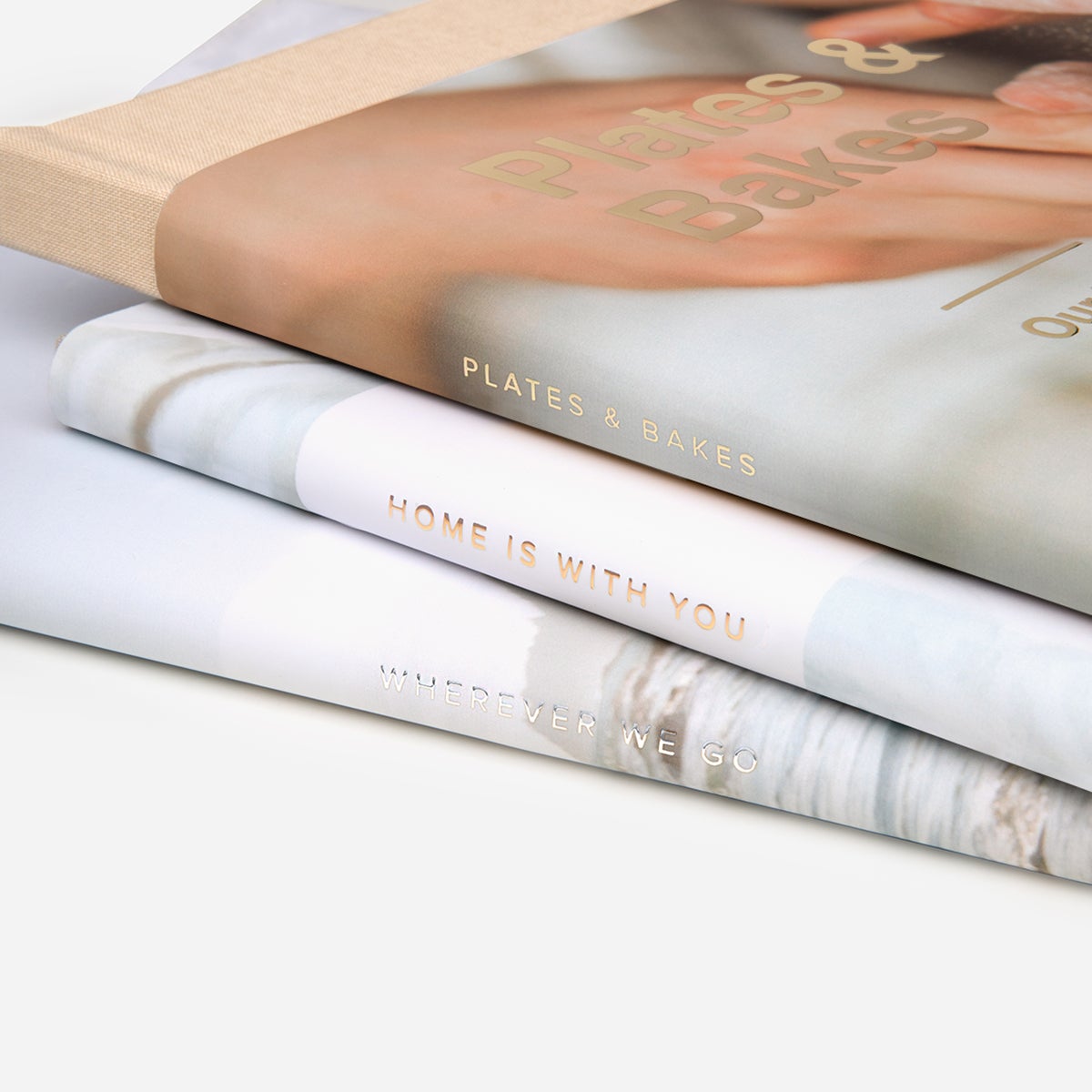 One of the signature elements of the Hardcover Photo Book is the removable and fully customizable soft-touch dust jacket — complete with optional digital foil lettering. It's available as your choice of a full or partial cover, both designed to give your favorite photo a front-and-center treatment.
---
A Book that Lasts
Hand-Bound Assembly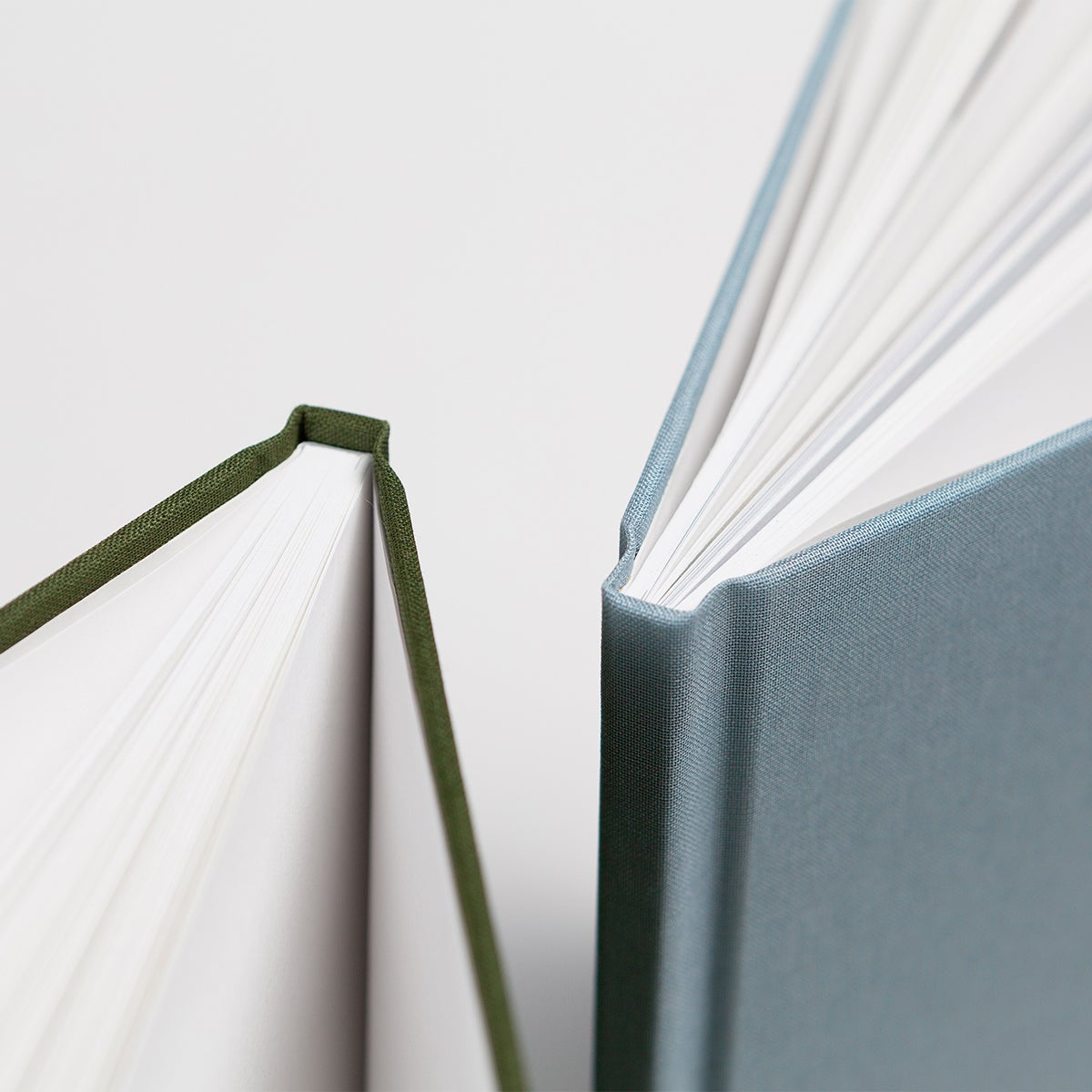 As our flagship product, the Hardcover Photo Book first came to life through hand-bound assembly, and is still treated with the same thought and attention today. Each fabric-bound cover is wrapped and put to the book block by real humans before being baked to adhere the binding. This time-honored technique happens right here in the U.S.A., keeping the process close to home so as to maintain the deep connection with the books we create.
---
A Better Choice
Thoughtfully-Sourced Covers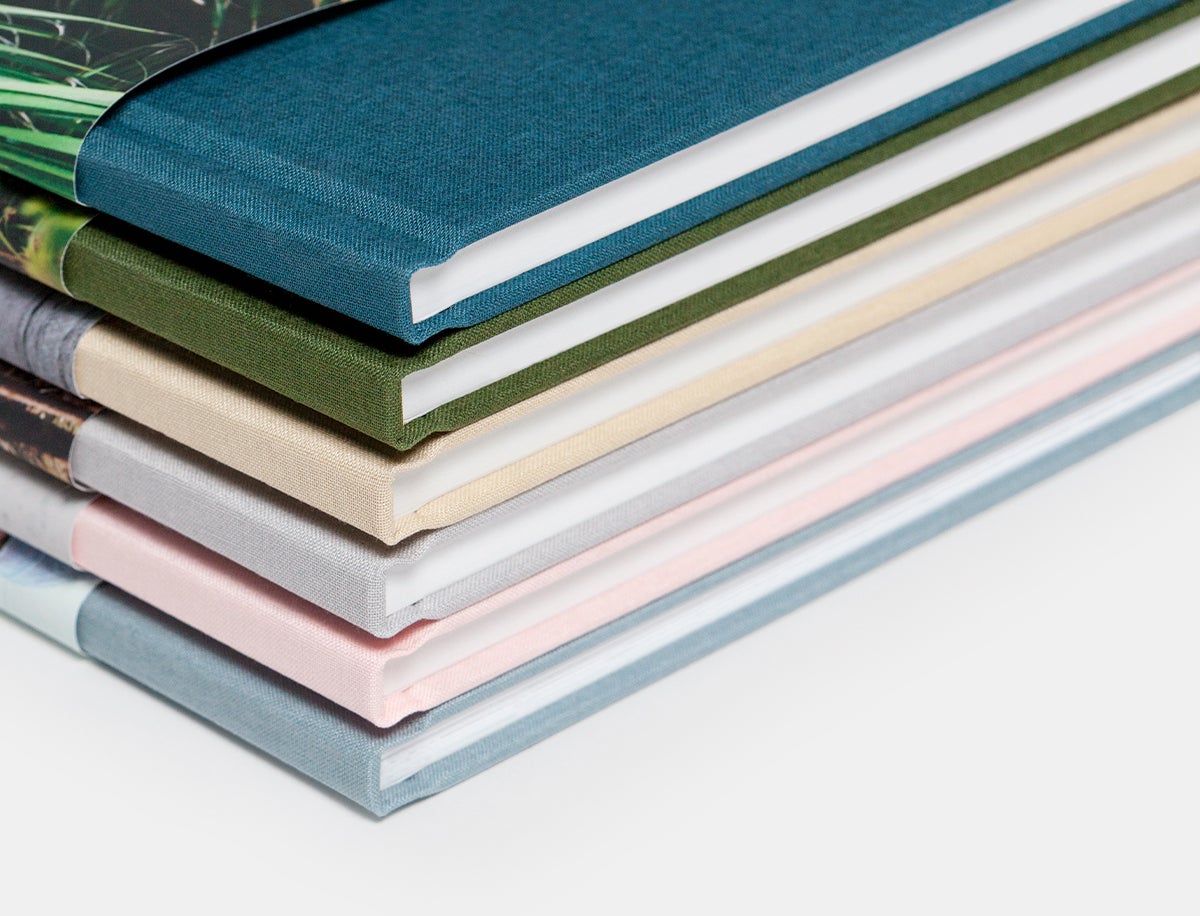 The materials used to make our linen fabric covers are not only of an elevated nature, but they're created with plant-based fibers as opposed to traditional plastic. The covers are attached to the interior book binding by hand, resulting in a premium composition and feel.
---
It's All in the Details
Designed With Intention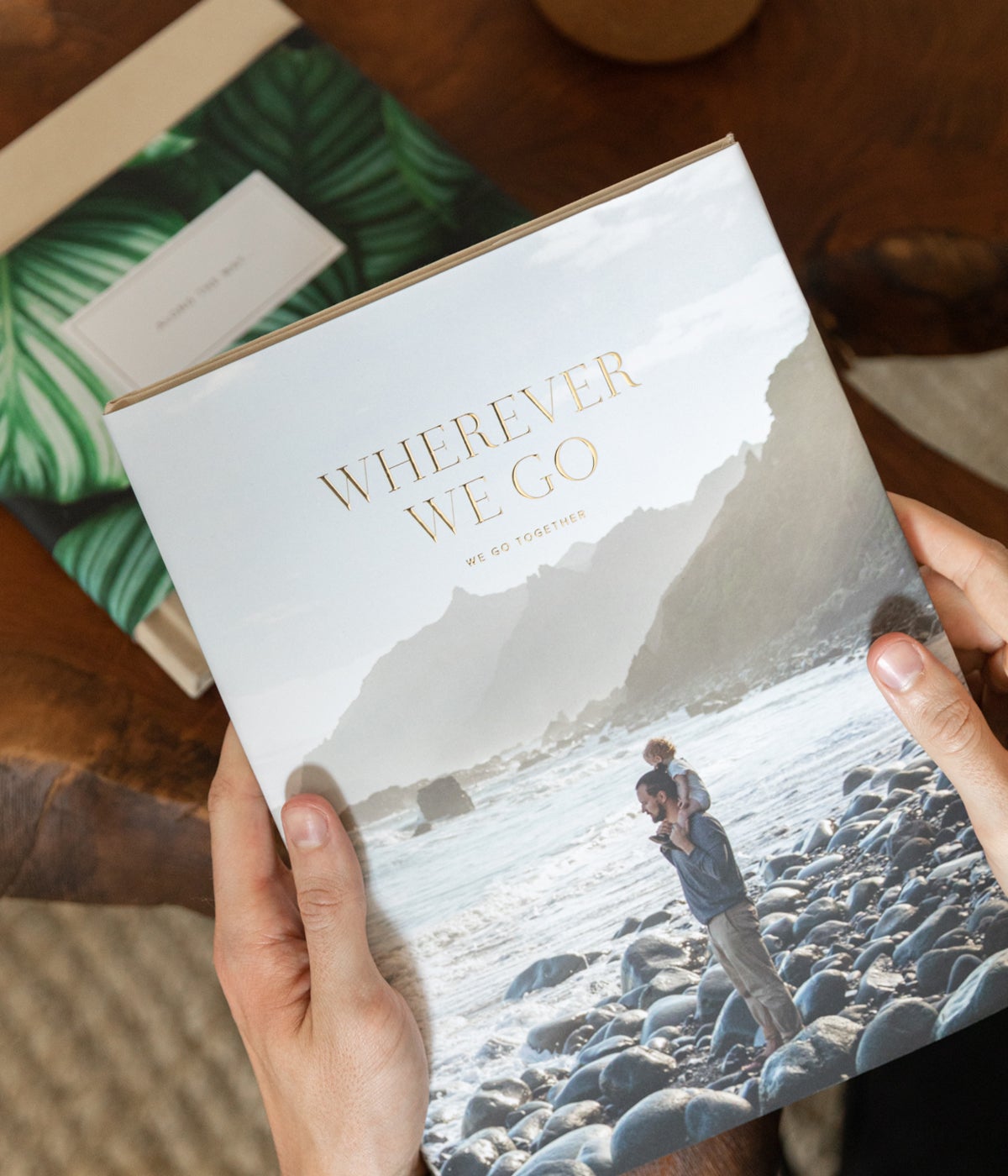 Every design decision is made and included with intention throughout the Hardcover Photo Book. We've selected ten classic fabric colors for you to choose from, giving you a range of timeless options that result in an elevated look no matter the choice. These colors play beautifully with the dust-jackets, ensuring a bookshelf-worthy display with full or partial jackets alike.
"The colored cloth binding, high-quality color prints, and pages just begging to be touched... It's the perfect tribute to telling our story." —Heather, Nebraska
---
The Interior
Materials Matter
Premium Papers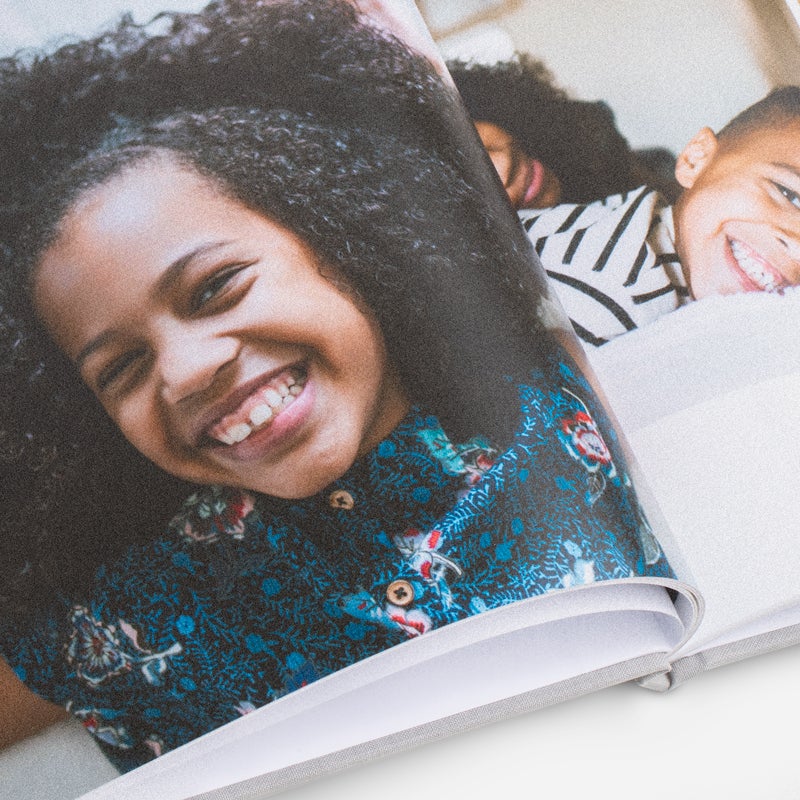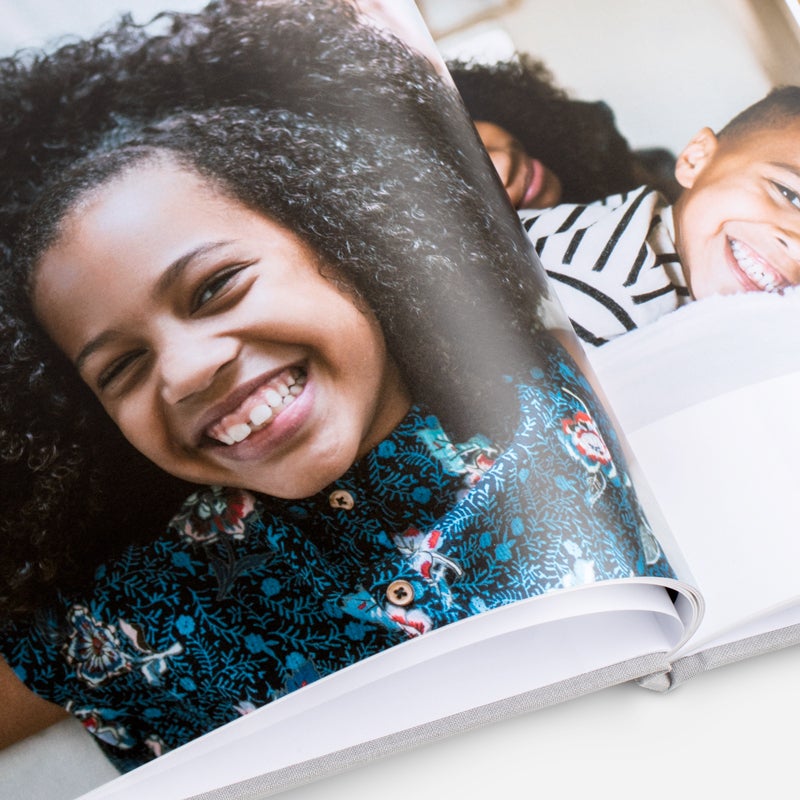 We care greatly about sourcing our materials with the utmost respect for Mama Earth. That's why we offer a matte paper composed of recycled fibers for the interior pages of this book. This premium paper option contains 100% post-consumer fiber, which makes it equal parts sustainable and beautiful. For those who prefer a slight gloss in the finish, Lustre paper is also available. Both papers are sourced from Mohawk, the longest running family-owned paper mill in the United States, known for their dedication to renewable energy, sustainable forestation, and water conservation.
---
No Story Cut Short
Up to 200 Pages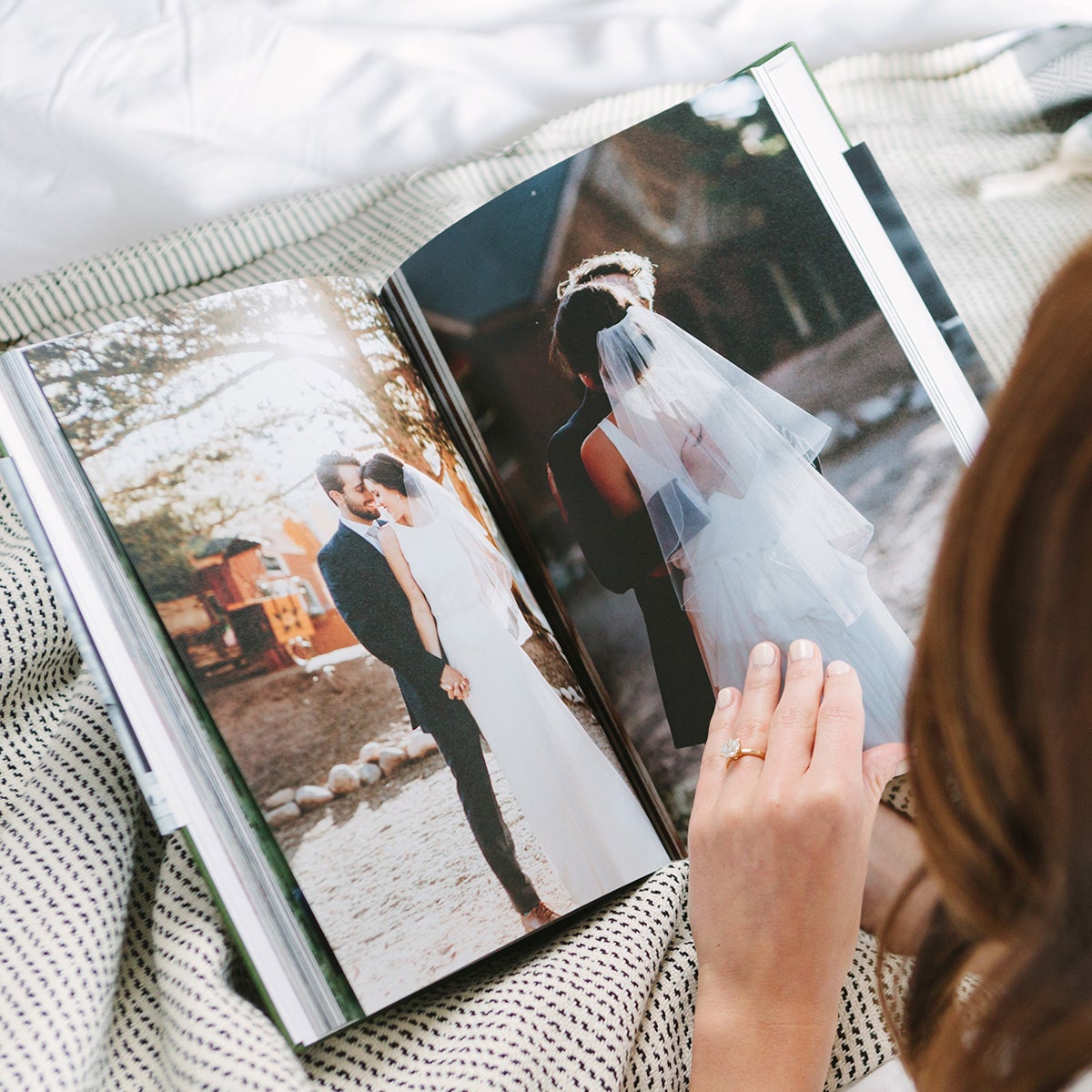 The Hardcover Photo Book is perhaps our most versatile photo book, featuring the ability to add up to 200 pages and hundreds of photos. No matter the story you tell, this storied album is yours to make your own so it fits perfectly from beginning to end.
---
A Time-Honored Process
Press Printed Images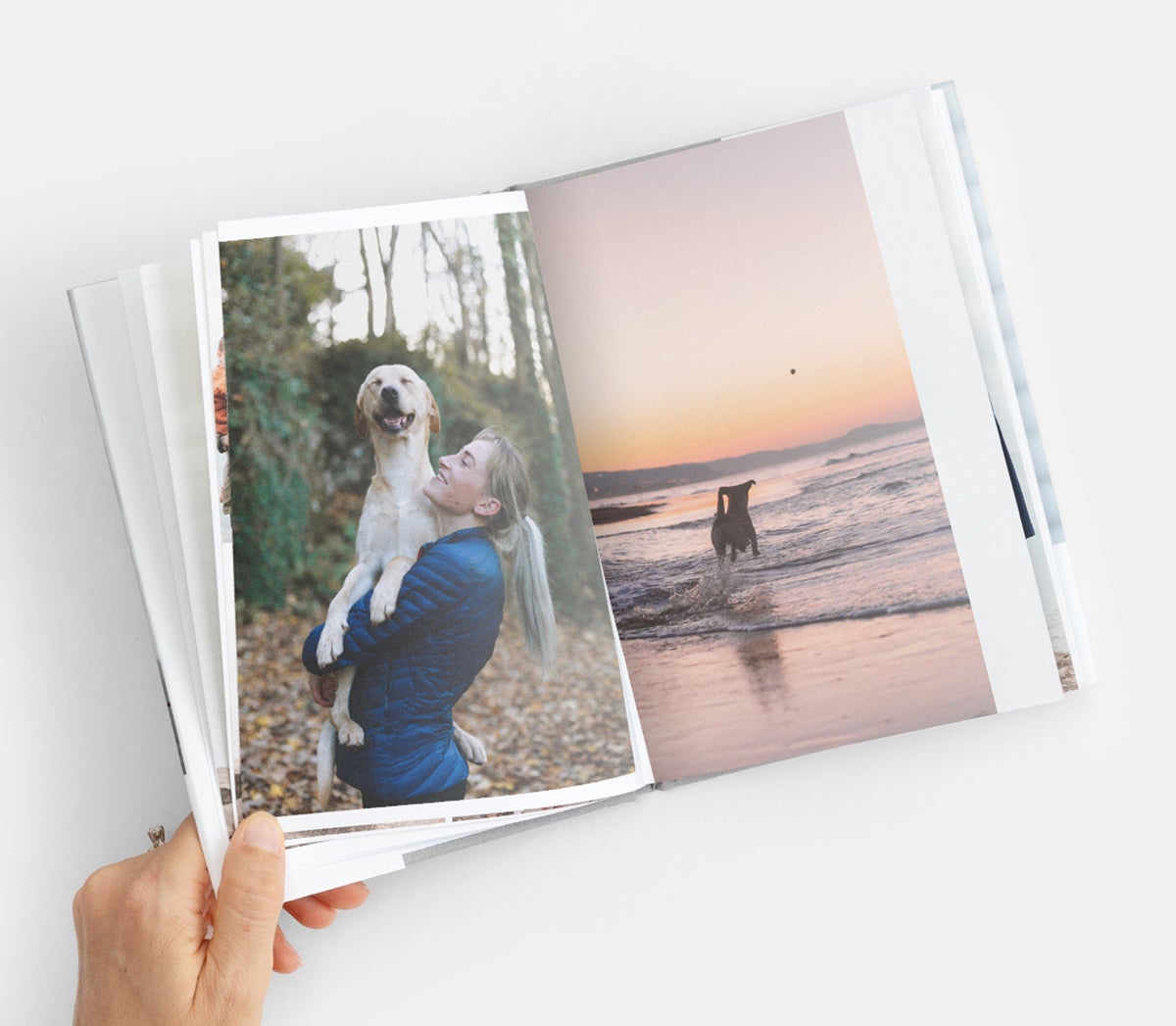 All of the images throughout the book are press printed as an enduring alternative to modern shortcuts. This process renders photos through a series of tiny dots, rather than the common and environmentally harmful method of using silver halide. Because the images are transferred this way, they appear warm and crisp on the page — resulting in our signature aesthetic.
---
Your Story, Your Way
Endless Layout Options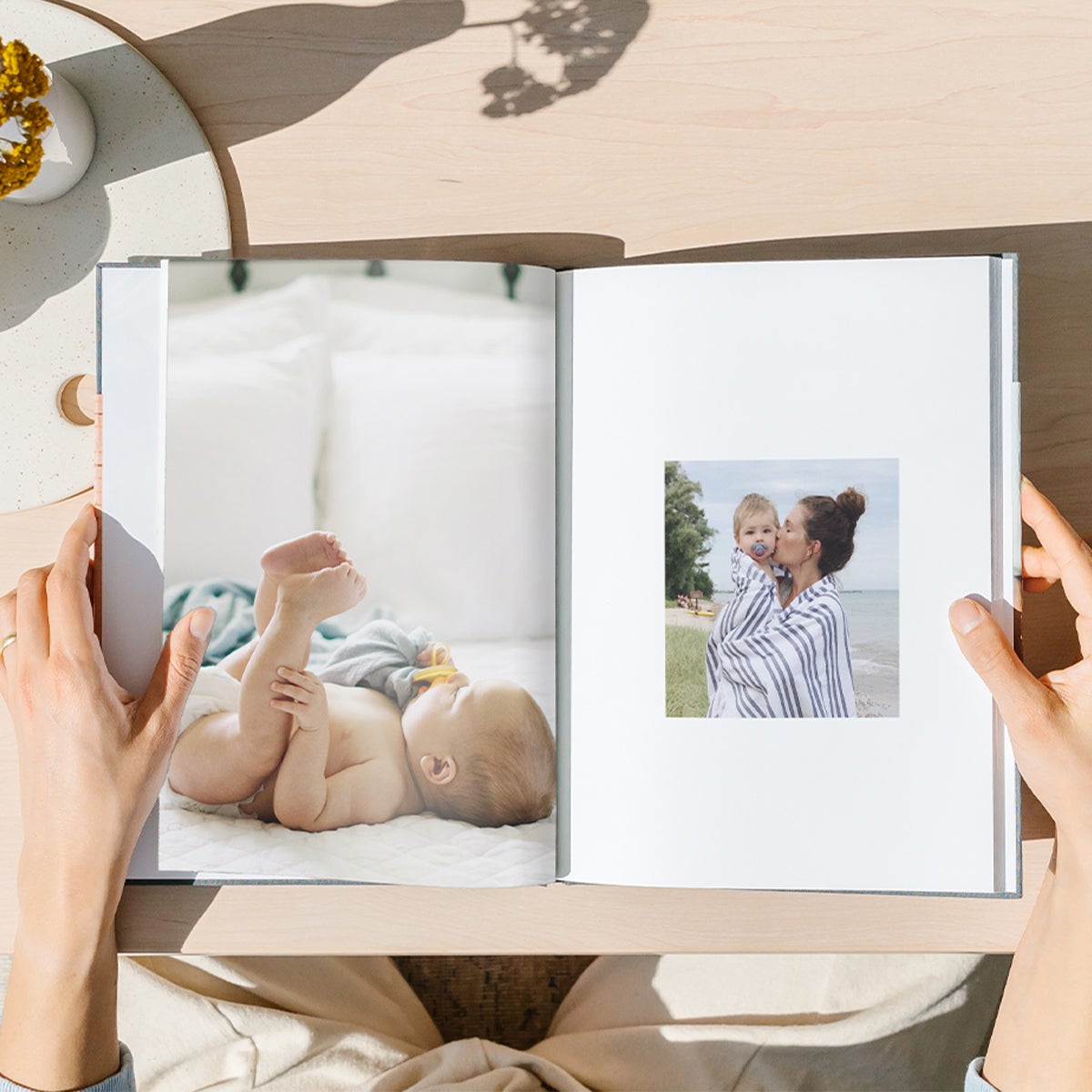 When it comes to the interior layouts of this book, no design was left unexplored with our team. We've made it a priority to give you over 90 hand curated layout templates to fill your book with. From full-page photos to several text options, you can create your book with confidence knowing it will be beautiful… and beautifully custom.


"No matter how tech-savvy someone is, there's something special about giving them an actual book of treasured family photos." —Apartment Therapy
---
Made For the Many Stories You Tell
The Hardcover Photo Book is known as a "page turner" for a reason — it truly is the best way to encapsulate an experience, trip, event, and so much more. Below are just a handful of the many ways our community uses the Hardcover Photo Book to give permanence to their stories. How you tell yours is all up to you!
---