---
01
Add Some Vibrancy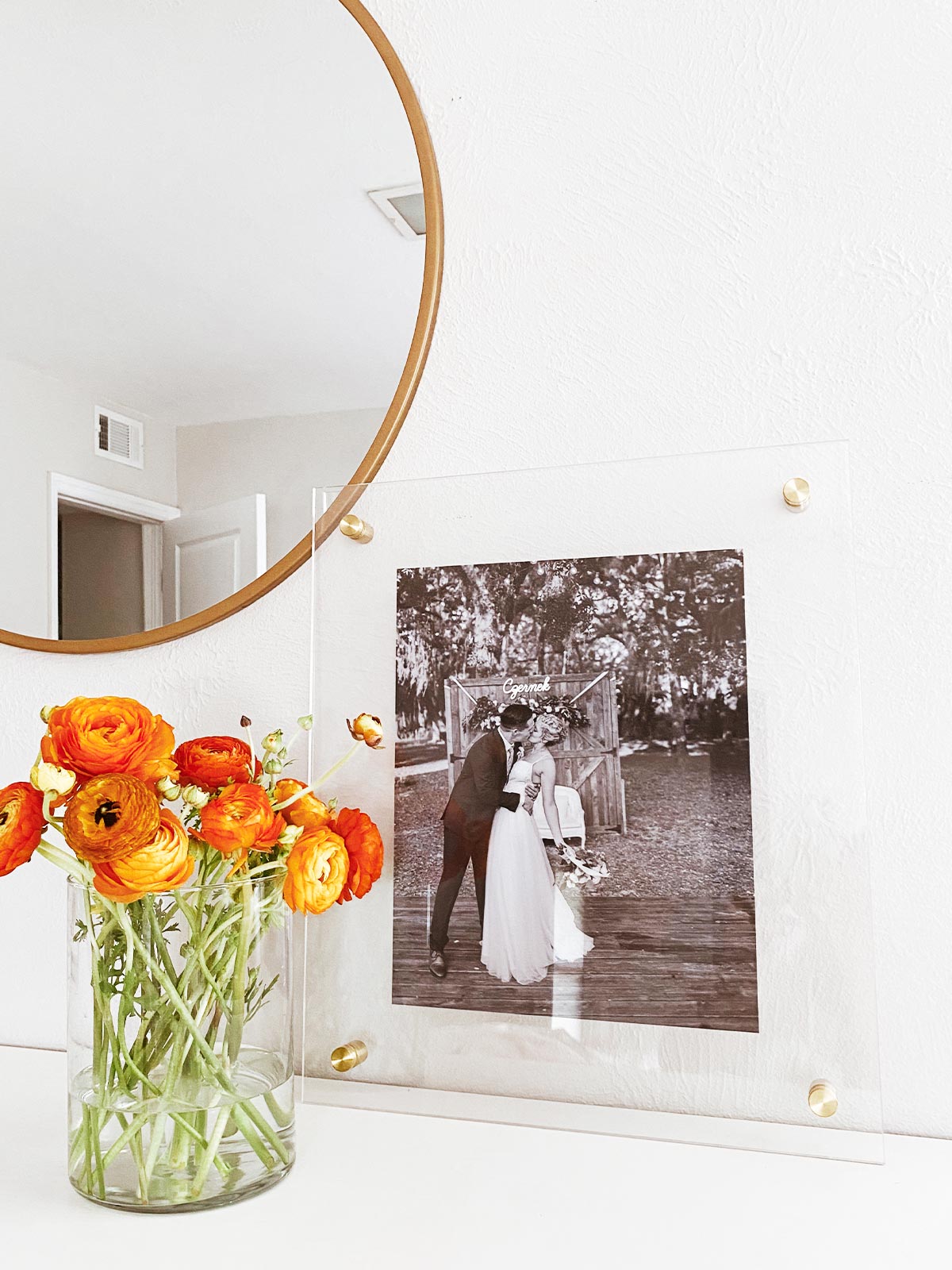 It's no secret we love our neutrals, but if there's any time to bring in a tasteful pop of color, it's summertime. Lucky for us, photographs are one of the best ways to carry vibrant tones into your space in a way that feels organic and purposeful. We love gallery wall ideas that mix sizes, shapes, mediums, and complementary colors — but a standalone image in a larger frame is all it takes to give the room fresh tones that tie into your decor.

Pro tip: If going big with frames isn't your cup of tea, opt for a smaller, more subtle touch of color with Metal Tabletop Frames or Everyday Prints. (Some fresh flowers never hurt either! Just ask @joanieandthesuitcase and @julieczernek.)
---
02
Play With Light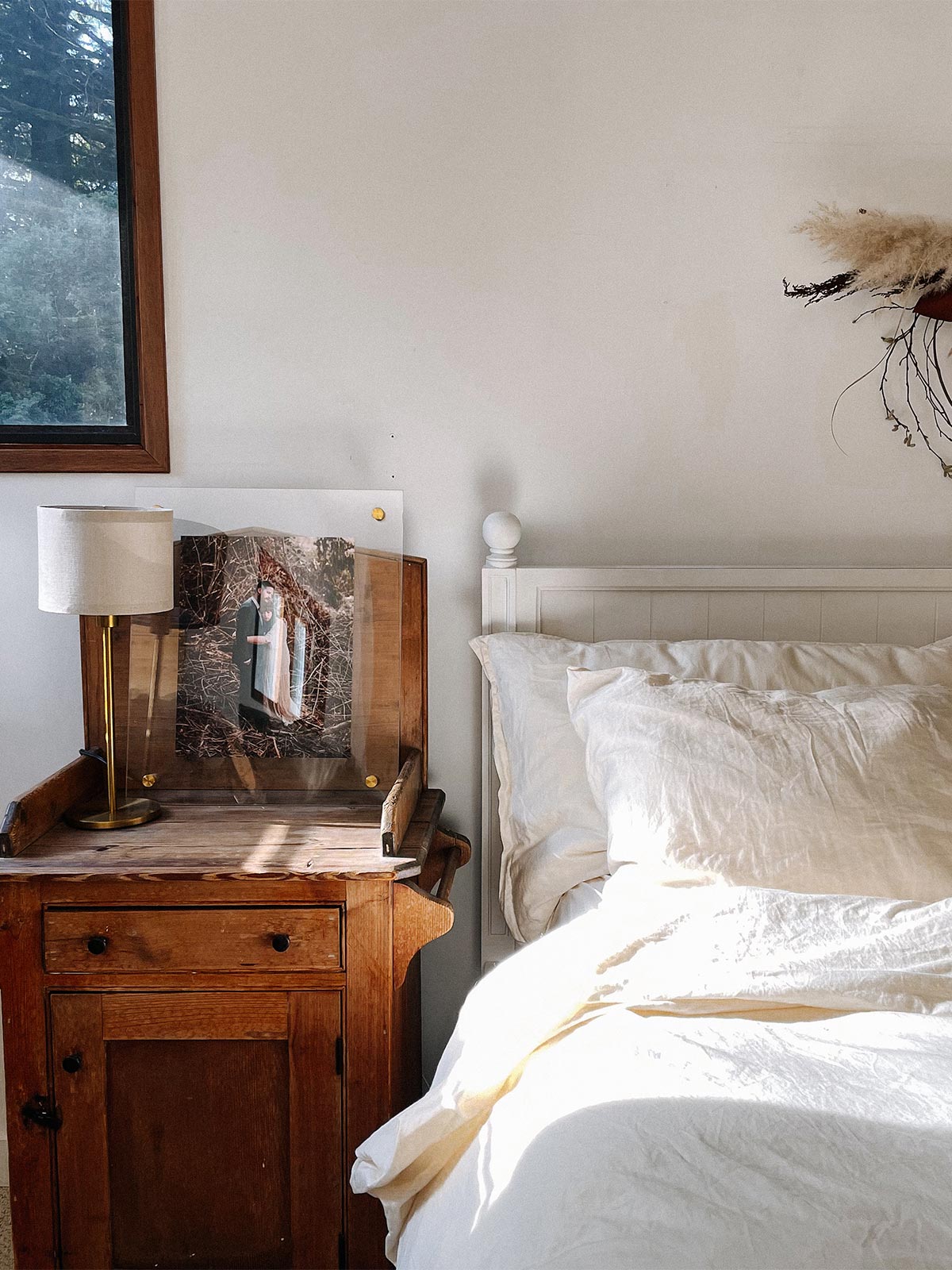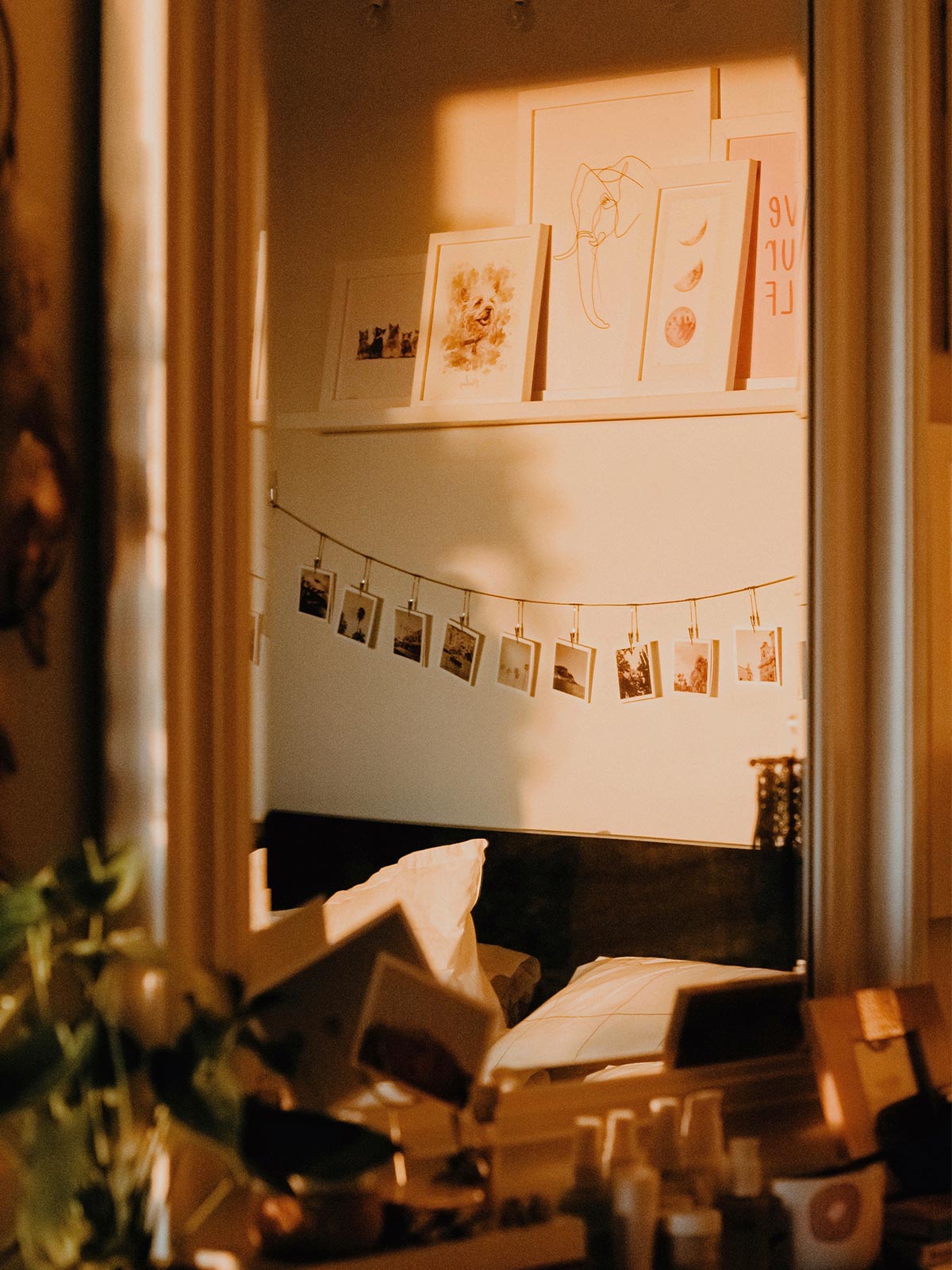 Longer days mean more light to play with, so stay mindful of where the light hits different spots on the walls throughout the day. With changing hours, it will reflect and fall in different ways, and you'll find your eye drawn to those little spots where the shadows start dancing. Position a frame or two here to give your summer home decor that golden-hour glow whenever the light hits the frames — making your favorite moments the focal point of the room.
---
03
Swap Out Photo Scenes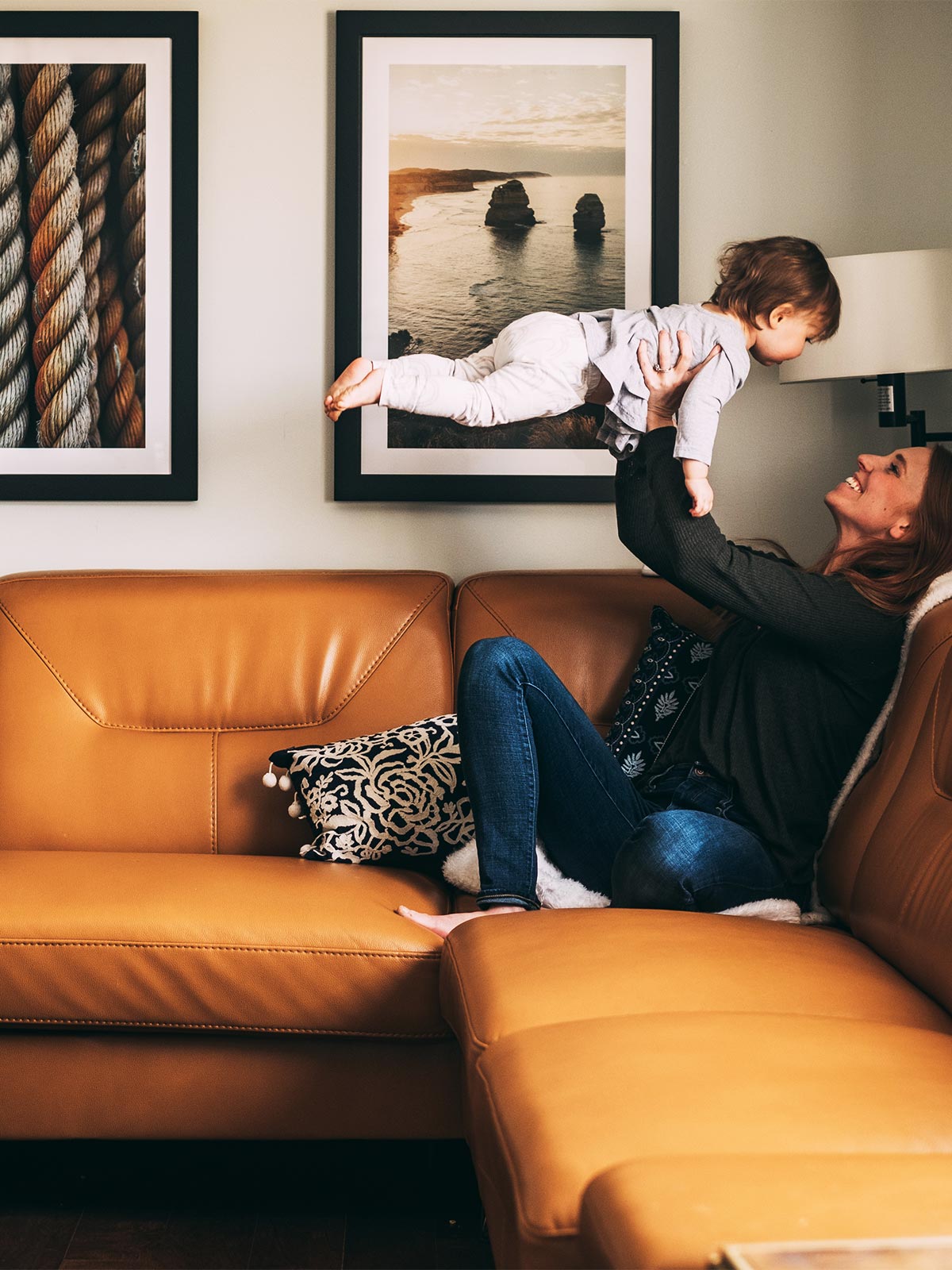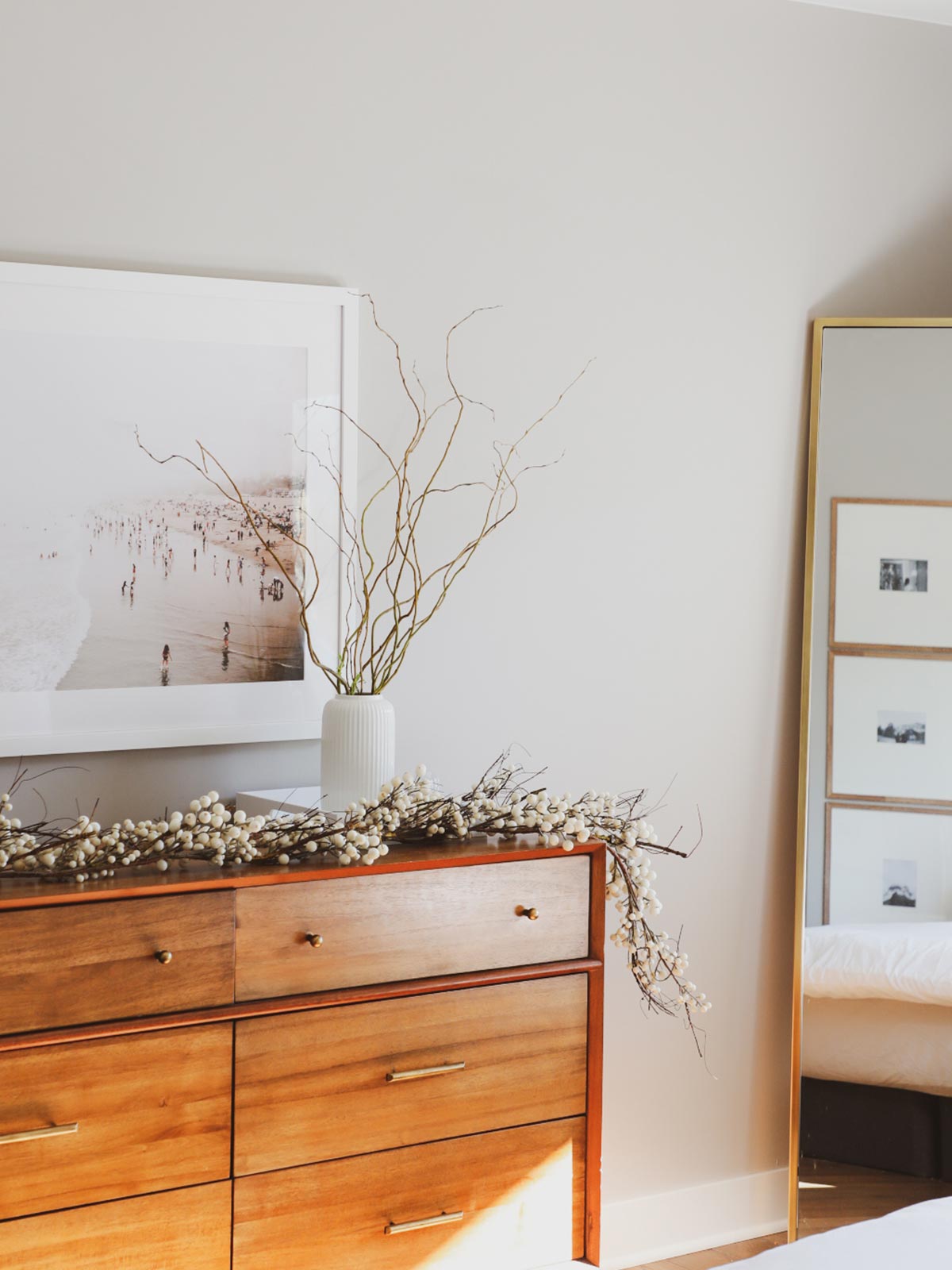 Whether it be a glowing meadow, sunny beach scene, or even just an image that carries warm and vibrant tones, we all have those photos that instantly take us right back to summer. There's no better time to swap them into your gallery wall scene, photo holders, or photo calendar than during this change of season — inviting those feelings of playfulness and joy in your space. If you create Large Format Prints at the beginning of the season, you can swap them out in your existing frames for an easy way to elevate your summer wall decor. (Just don't forget to choose the flexi-points backing if you buy new frames!)

Pro tip: Worried about enlarging a favorite summer photo only to get pixelated print results? Our handy guide can show you how to enlarge a photo for printing without losing quality.
---
04
Make Your Mantel Summer-Ready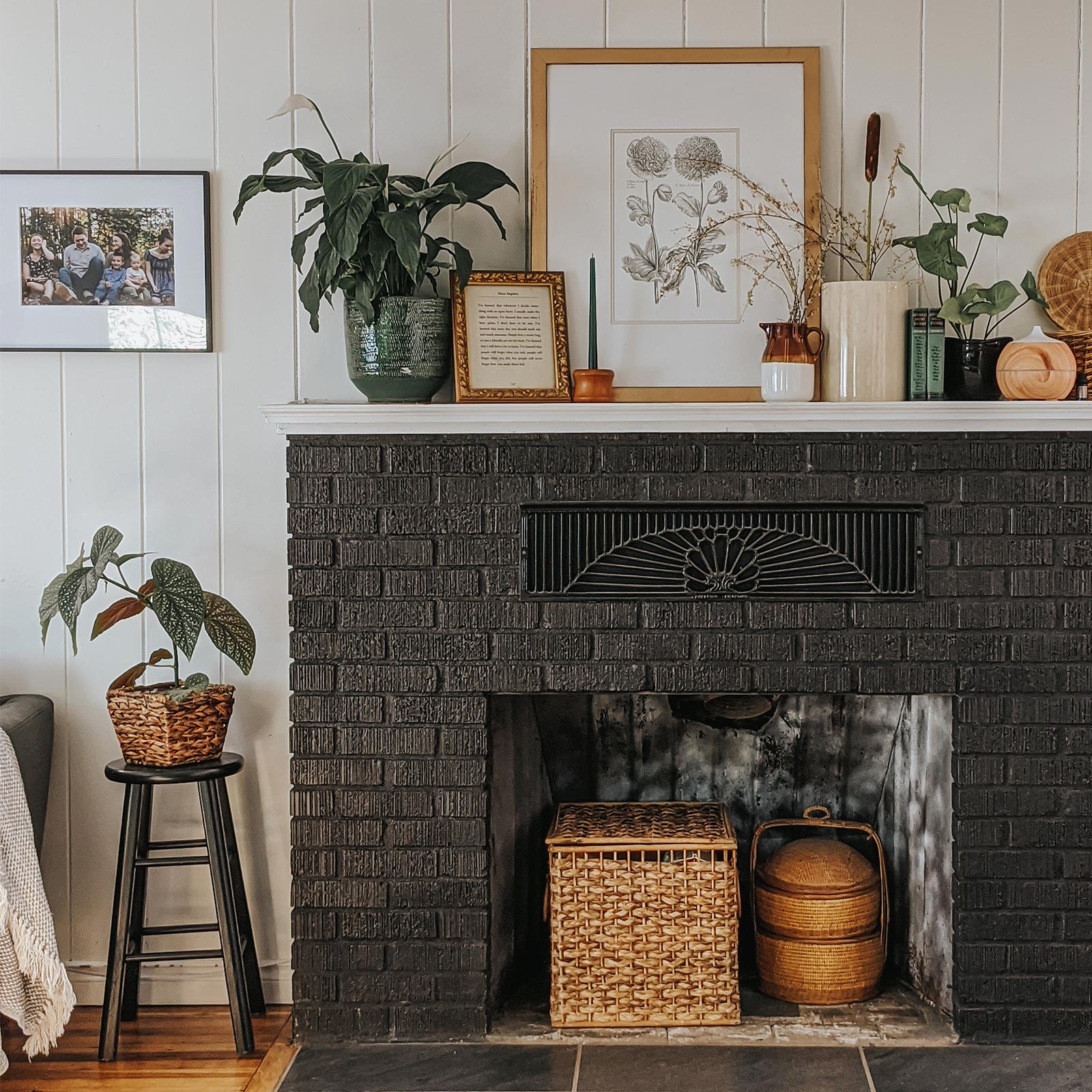 Choose your summer mantel decor with season-specific intention by switching things up, even if ever so slightly. One of our best summer mantel ideas? Pay attention to symmetry by placing styling objects of various heights on the mantel so that they feel balanced and integrated. Oh and that fireplace of yours? Don't be afraid to give it a creative repurposing while it hibernates with the warm weather. (Think: a fun candle display or even a display of small frames!)
---
05
Little Touches Go A Long Way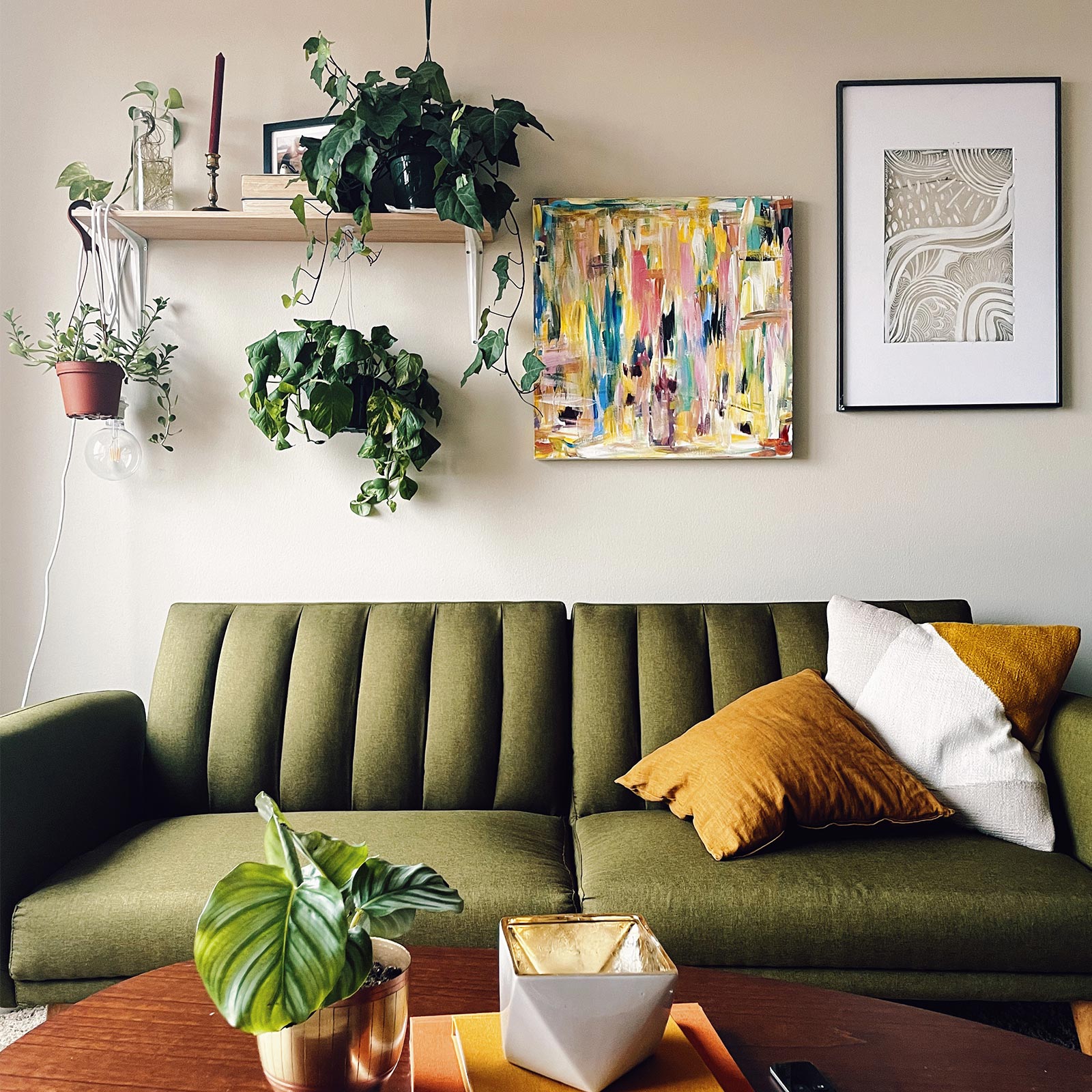 Little details play a huge role in bringing a space together and making it feel cohesive — and with summer hosting, these small elements go a long way in making your home feel inviting to guests. Try styling a summer-themed photo book on the coffee table or a stack of Everyday Prints on the nightstand for playful and personalized elements that emphasize your summer house decor. Small touches like this throughout make even the most mundane rooms feel extra special. In fact, we'd say they're crucial for nesting at home.
---
06
Frame the Window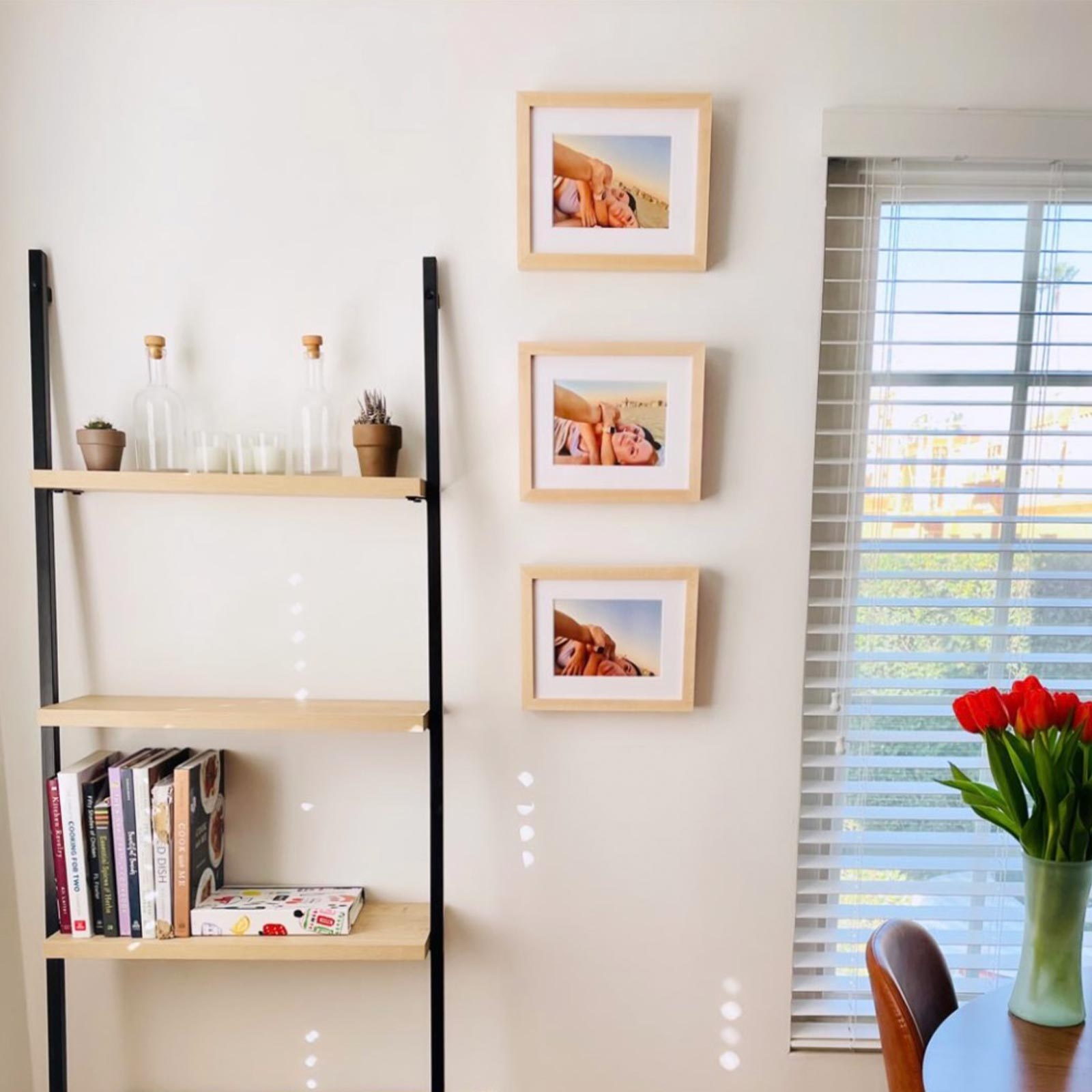 With longer days that lead to a warmer, more subtle kind of glow, decorating around windows can bring the eye towards all that newfound light flooding in. A larger Gallery Frame or a vertical stack of smaller frames work well to compose the area around the window in a delicate way. Don't be afraid to play it safe: offset frame placement around windows is a distinctive design choice that adds character to the room.
---
07
Skip Nails for Shelving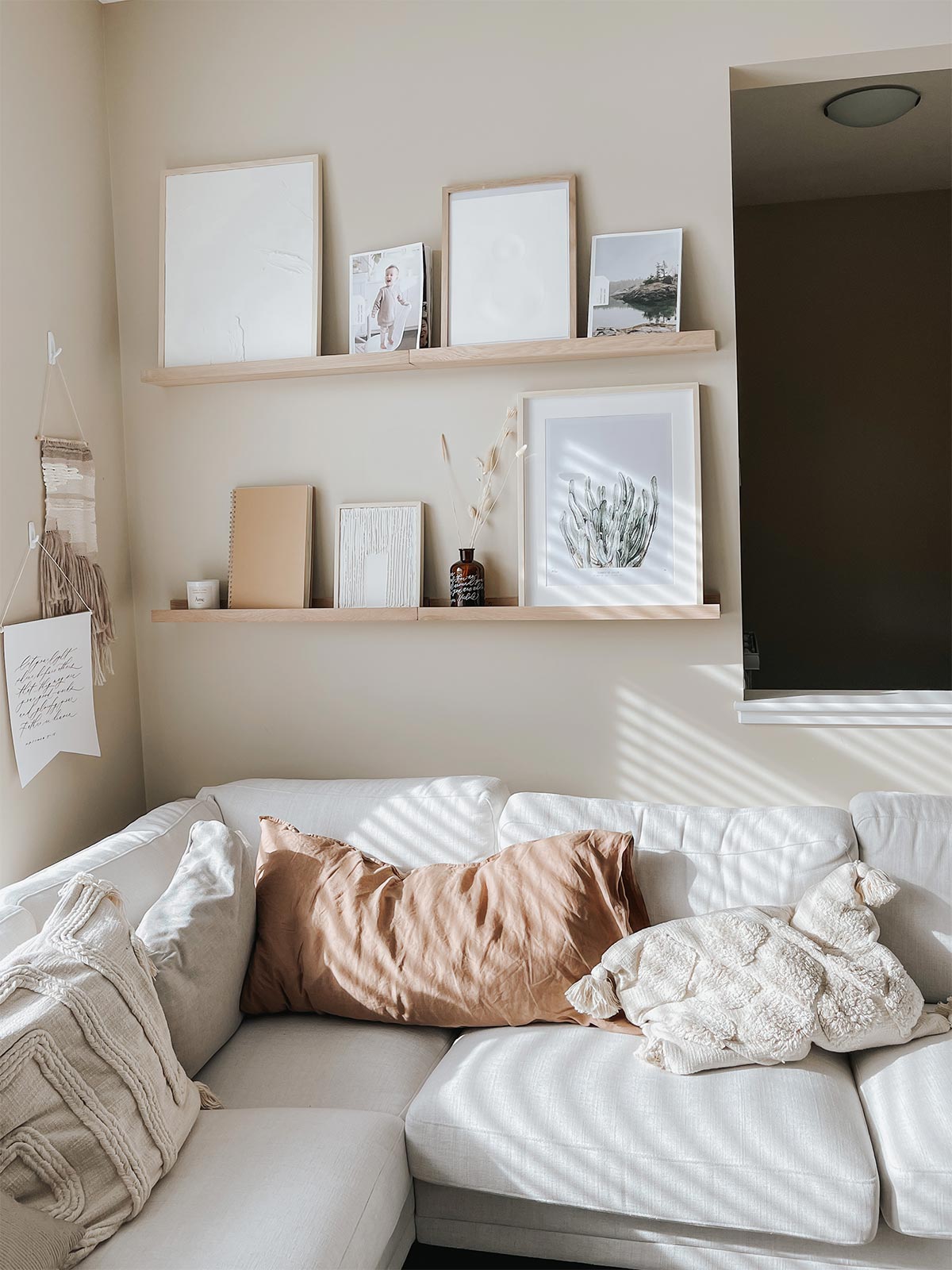 Who says the only way to display frames is to hang them? Low-profile shelves serve as a thoughtful way to reinvent frame display in your summer room decor. We love combining smaller frames, photo books, and a few styling objects (like your favorite small houseplant!) together at varied heights for a balanced and styled shelf. Stack two smaller shelves vertically or opt for one larger shelf to fill up the space.
---
08
Place Prints Throughout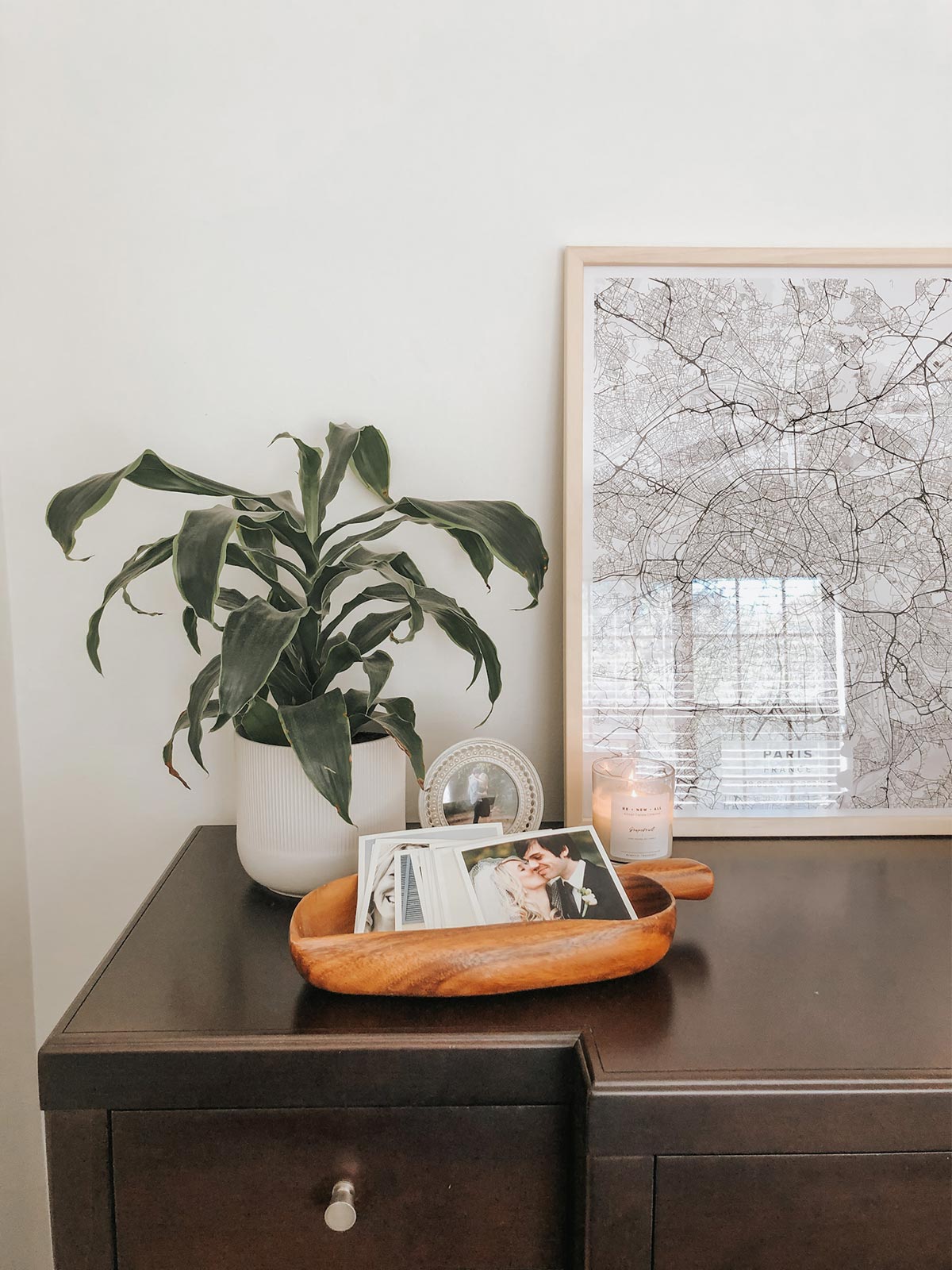 One of the quickest ways to breathe a little life into your decor is to place prints where they're least expected. Print a stack of your most-loved snaps to display on a nightstand or in the kitchen catch-all bowl. Or, get a headstart on creating photo calendars in the weeks before summer starts. Or create a desktop calendar featuring your favorite photos for console-table facelift (yes, you can start the calendar on any given month!). These snapshots of all your favorite moments make for great conversation starters.

Pro tip: Check out our list of ways to display photos without frames for some creative inspiration as to how you can use your prints!
---
Start anew.
Refresh that Gallery Wall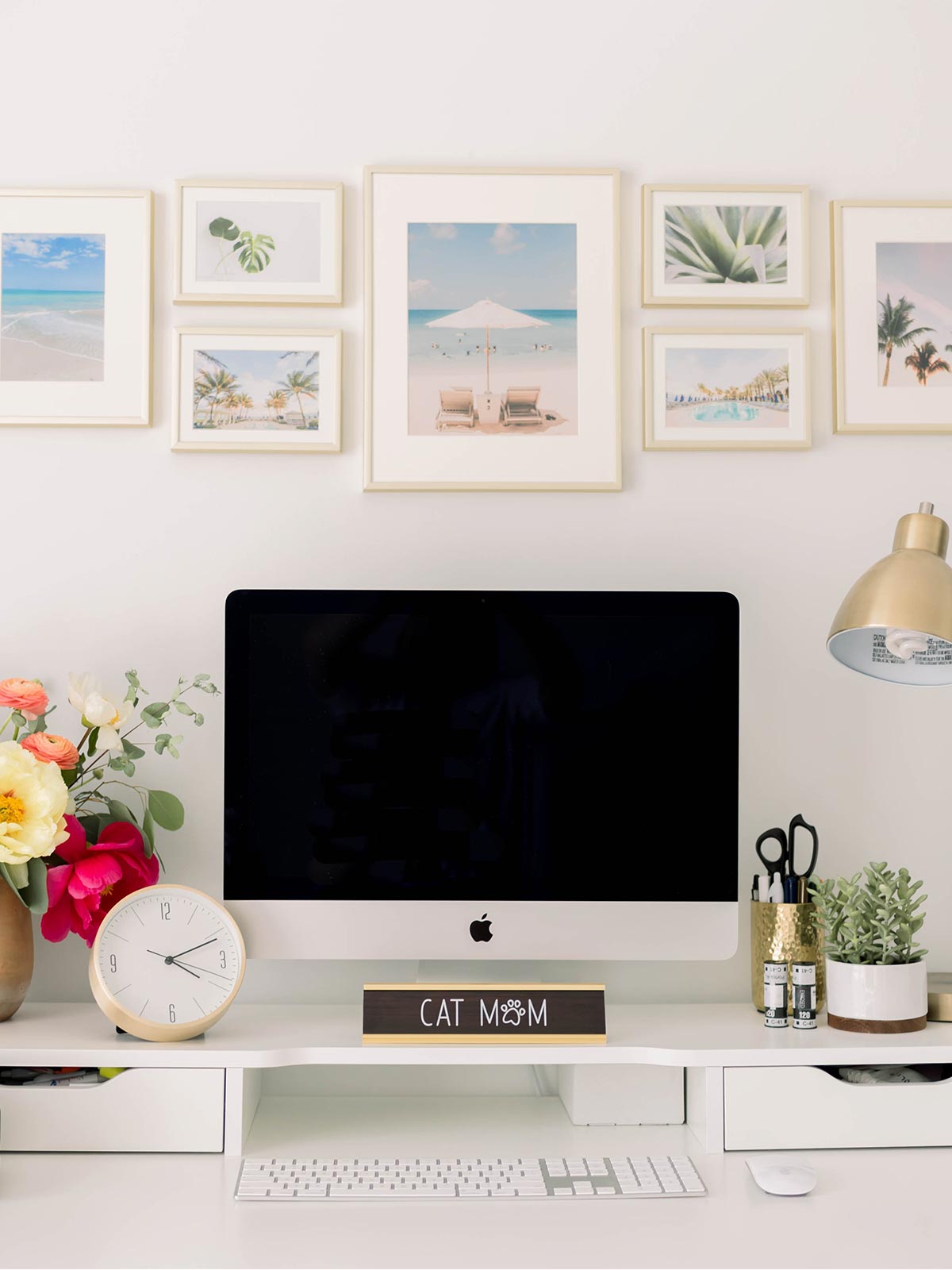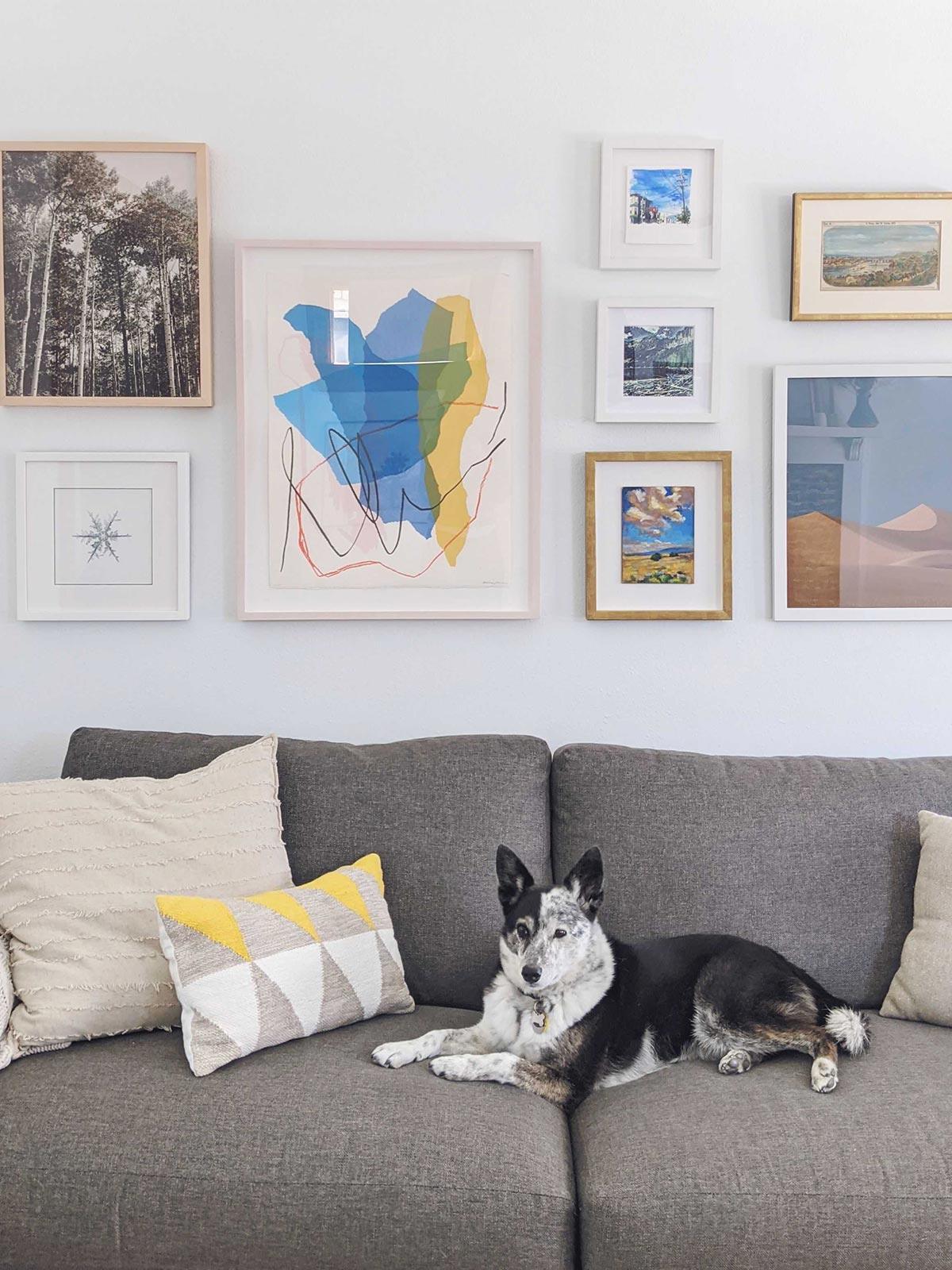 With longer days and more free time, these months contain the perfect opportunity to rearrange, add, or even start that gallery wall of yours to emphasize your summer wall decor. We like choosing frames in complementary tones (think: the Gallery Frame in both maple and white with the Floating Frame in Brass) to keep the space feeling bright.

Pro tip: Arrange your gallery wall ahead of time with a few pieces of gently-placed tape so that you can be extra sure it's in the arrangement that you want. (It never hurts to see the outline before you start nailing into the wall!)
---
10
Mind Your Spacing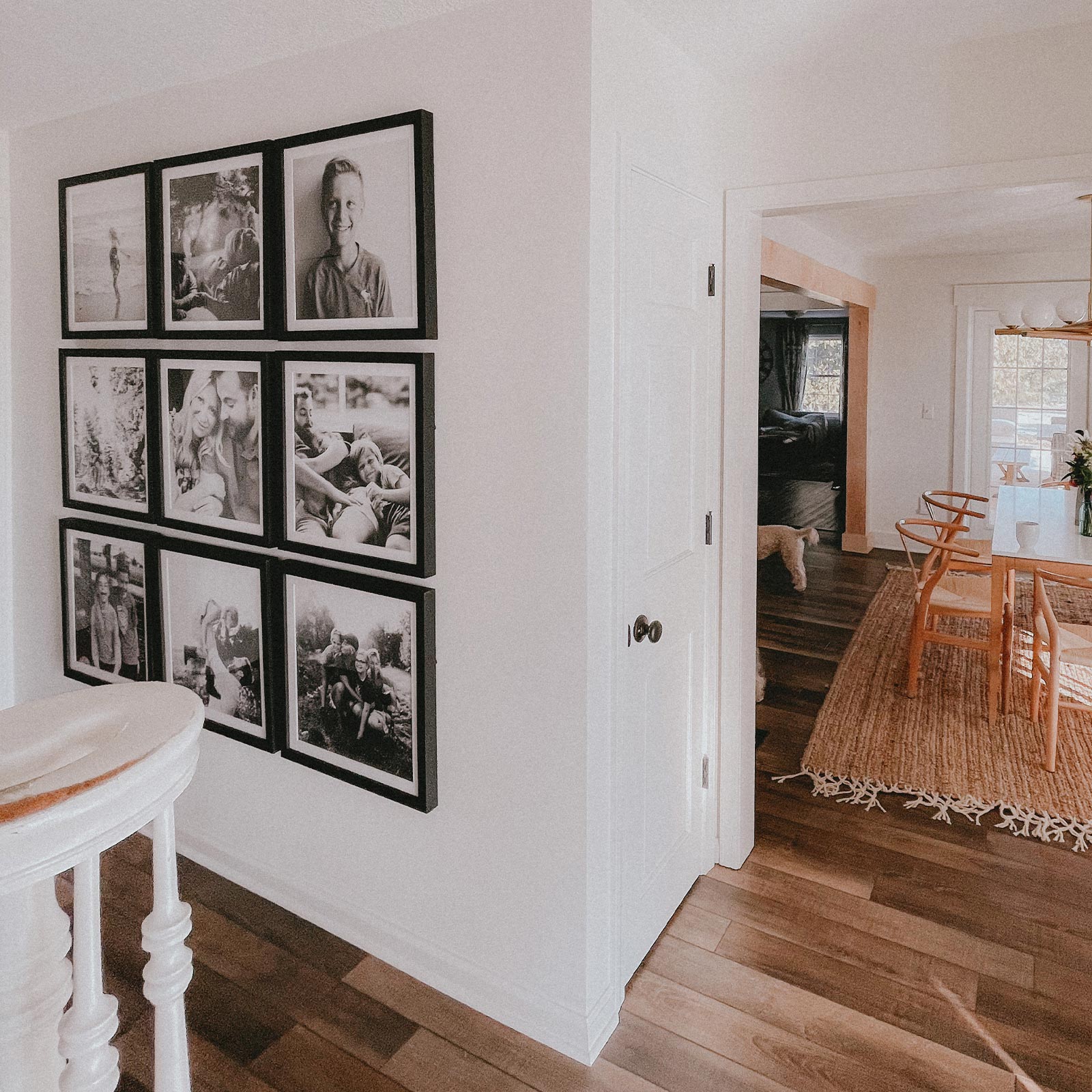 We're taking a note from Marie Kondo on this one and looking to only display those favorite, time-tested things that spark joy — like your photos. Not only does this decluttering lead to a more centered home, it also enhances all of the other summer room decor ideas in this article. There's no better time to open up the windows, let the sunlight in, and bask in the feeling of an organized and happy space than these glorious summer months.
---
Let's see your summer home decor.
We can't wait to see how you use these summer decor ideas to bring your space to life. Just tag us on Instagram using @artifactuprising or #TellOn and submit your photo for a chance to be featured in an upcoming article.