---
A Return Ticket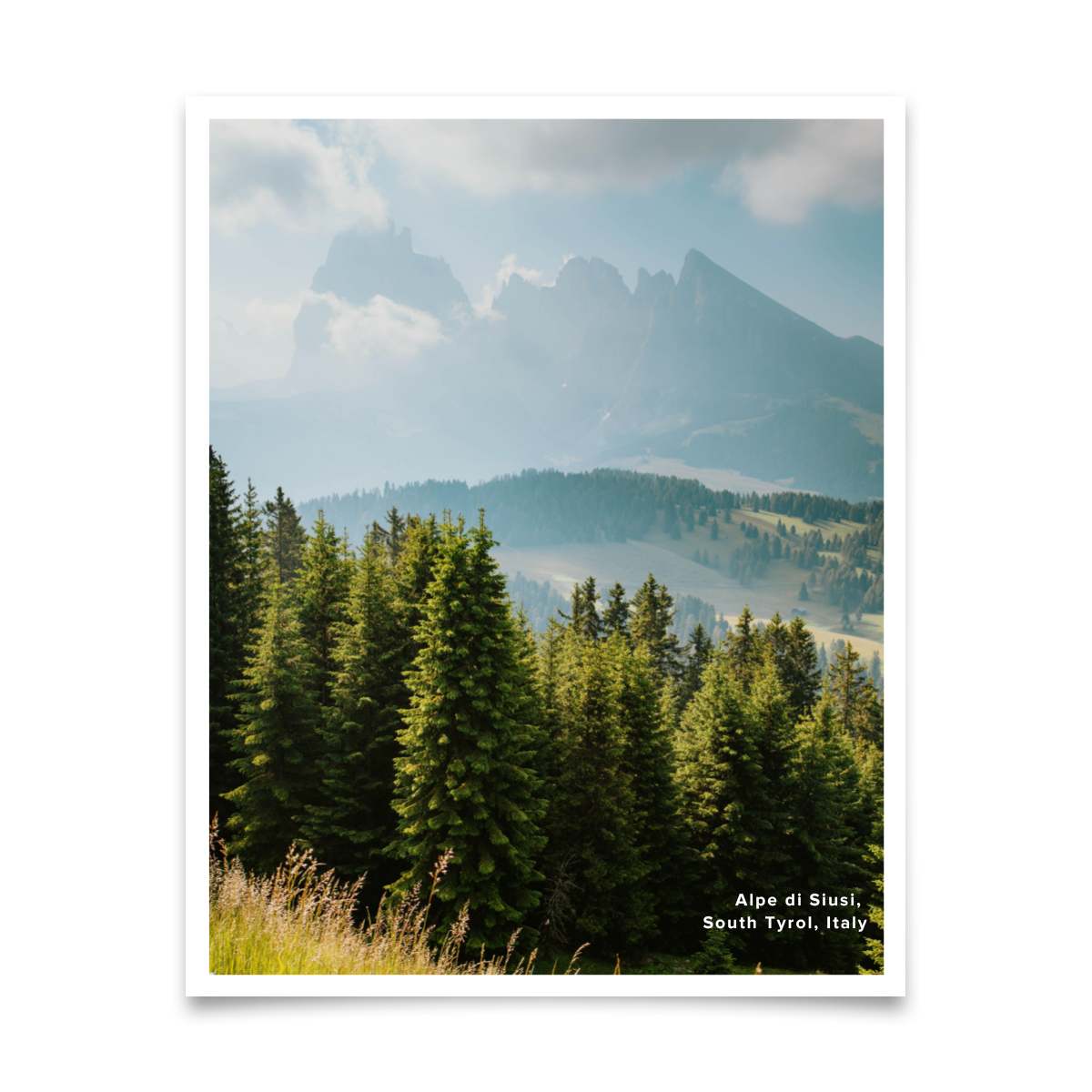 Between its fresh, clean air, the towering Dolomite mountains looming in the distance, and the fields of wildflowers... I find myself longing for long, lingering hikes in Alpe di Siusi more often than I can say! Having a Poster Print to remember feels like a mini-portal back to those perfect days exploring.
---
A Family Getaway, Frame by Frame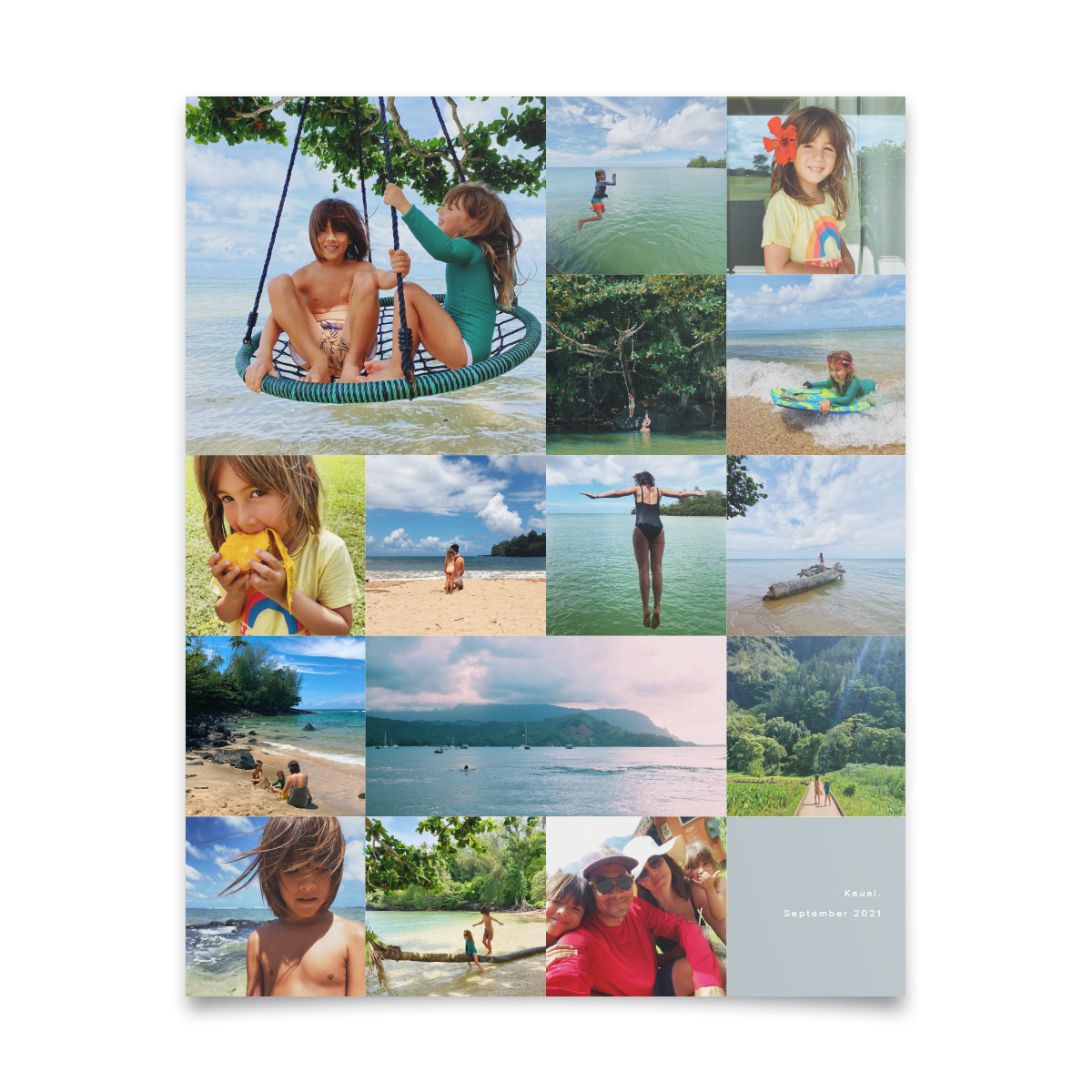 We just got back from Kauai and we're already having withdrawals. This is the perfect way for all of us to hold onto and remember our magical trip!
---
A Touch of Inspiration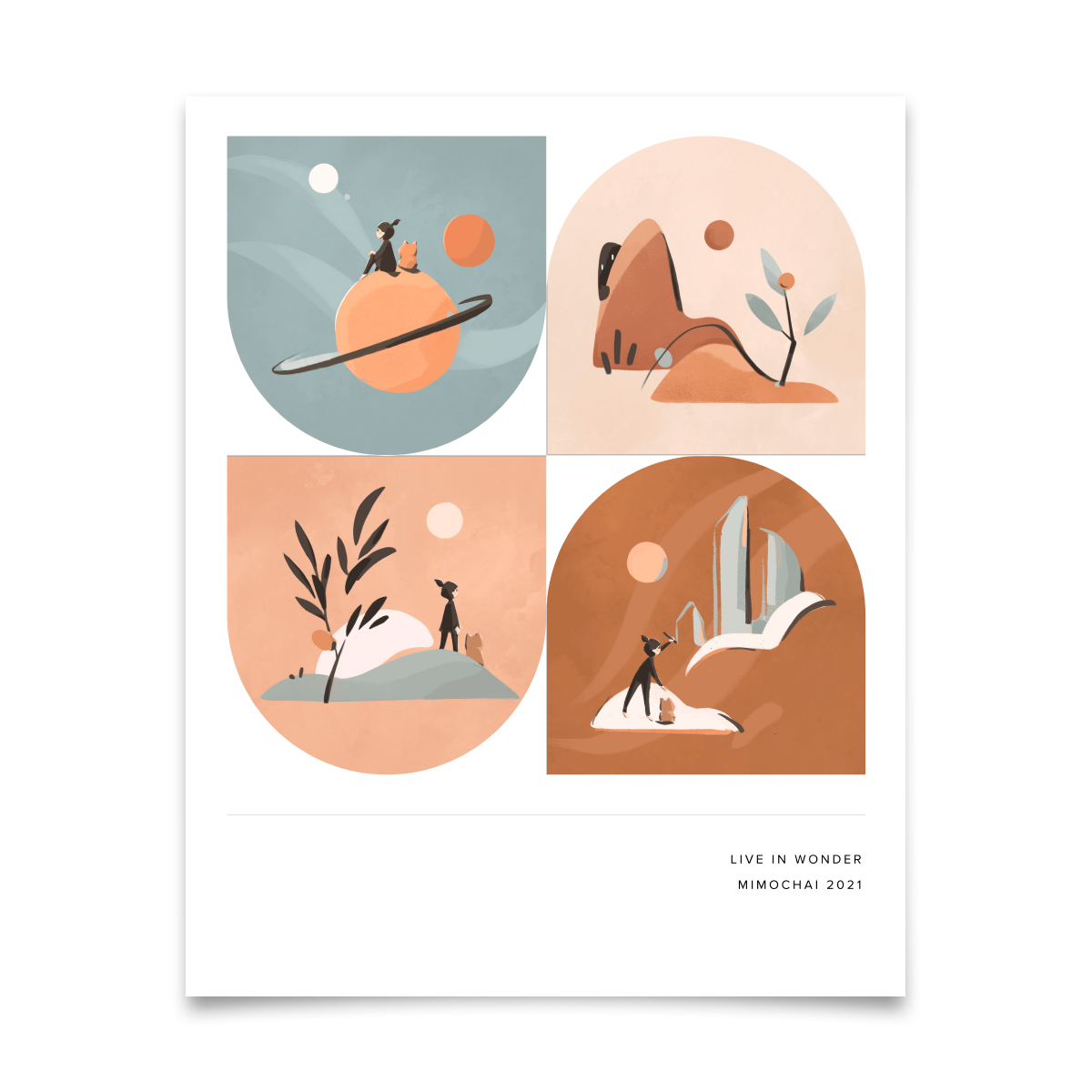 I wanted to create a modern yet playful print with a few of our illustrations to keep us inspired in our work studio. This was perfect!
---
A Moment of Motivation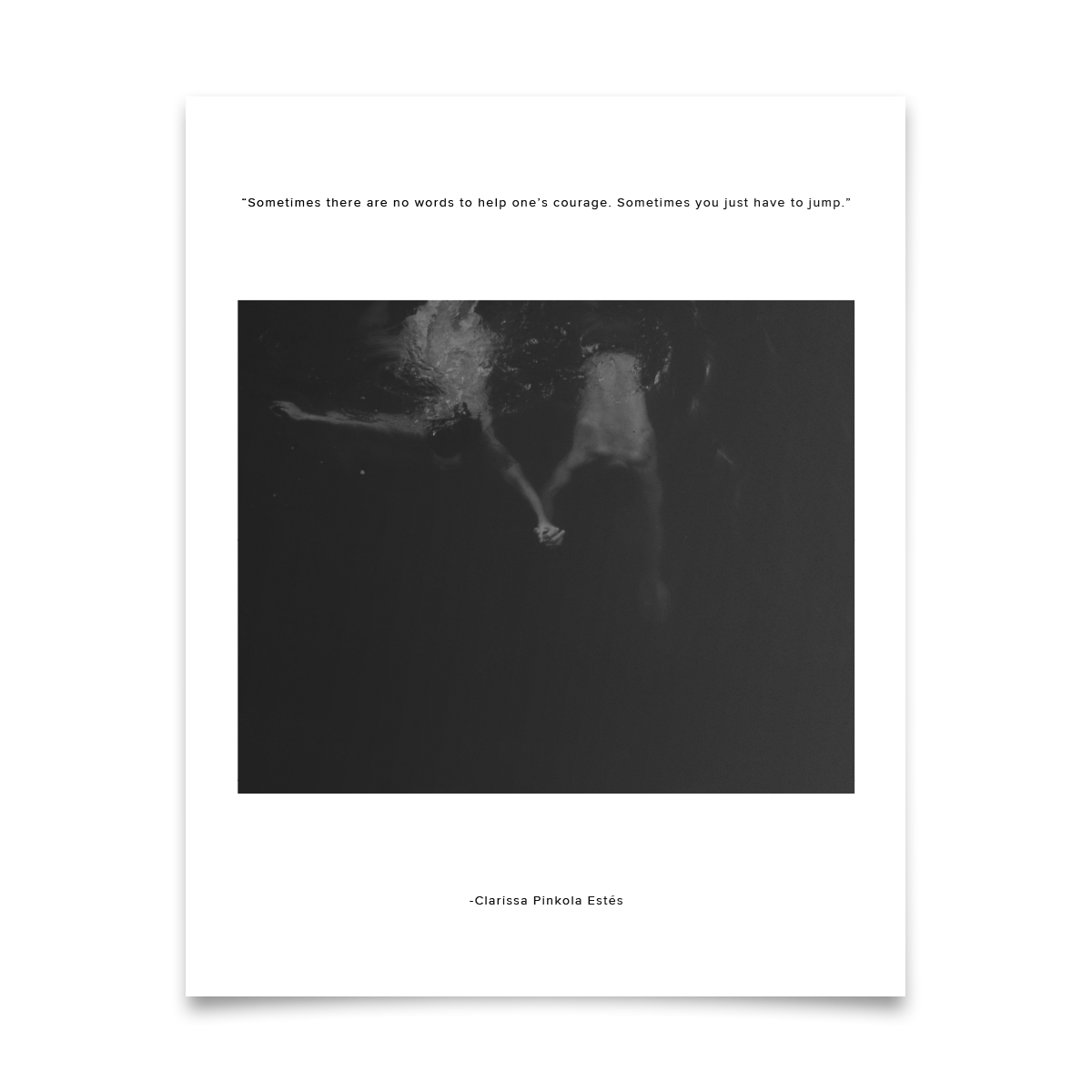 I keep treasures peppered throughout my home to keep me anchored to my true North. Pebbles from beloved hikes, friendship bracelets that still smell like campfires, handwritten notes from my favorites. I am so grateful to add this poster to my walls. When self-doubt arrives - as it always does in my creative process - I'll have these words from a favorite book and the image of a memory to keep me going.
---
An Ode to Wanderlust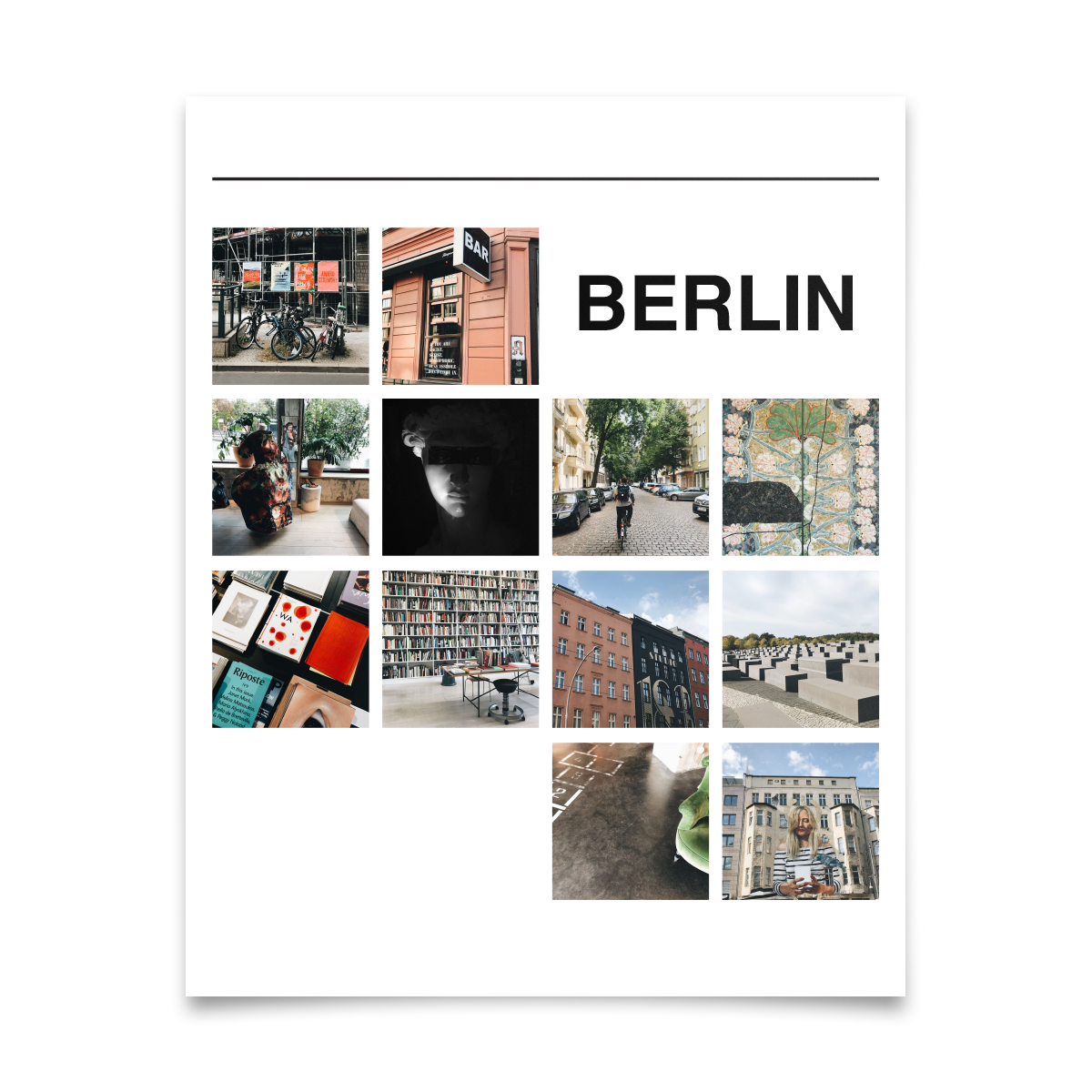 After so many months of staying put, my wanderlust has been more rampant than ever and revisiting memories from foreign lands has been so important. Hanging up this poster of our favorite Berlin moments serves as a daily reminder that we'll be adventuring again soon.
---
A Brand Anthem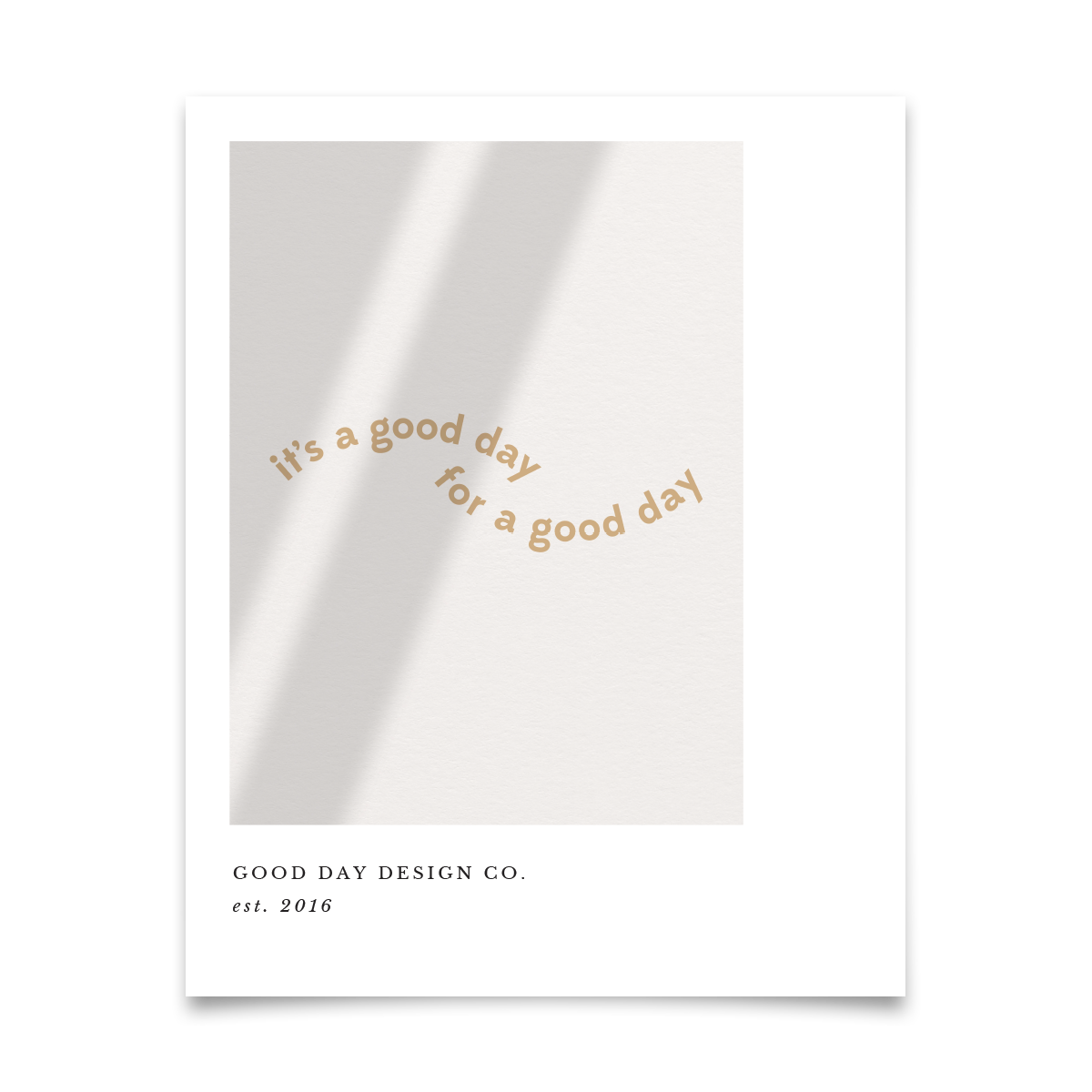 Good Day Design Co. is a boutique design company specializing in custom branding. I want each client to have a positive experience, so this is a great reflection of our studio mentality. It's a reminder of the attitude I want to bring into each day and project.
---
A Tangible Reminder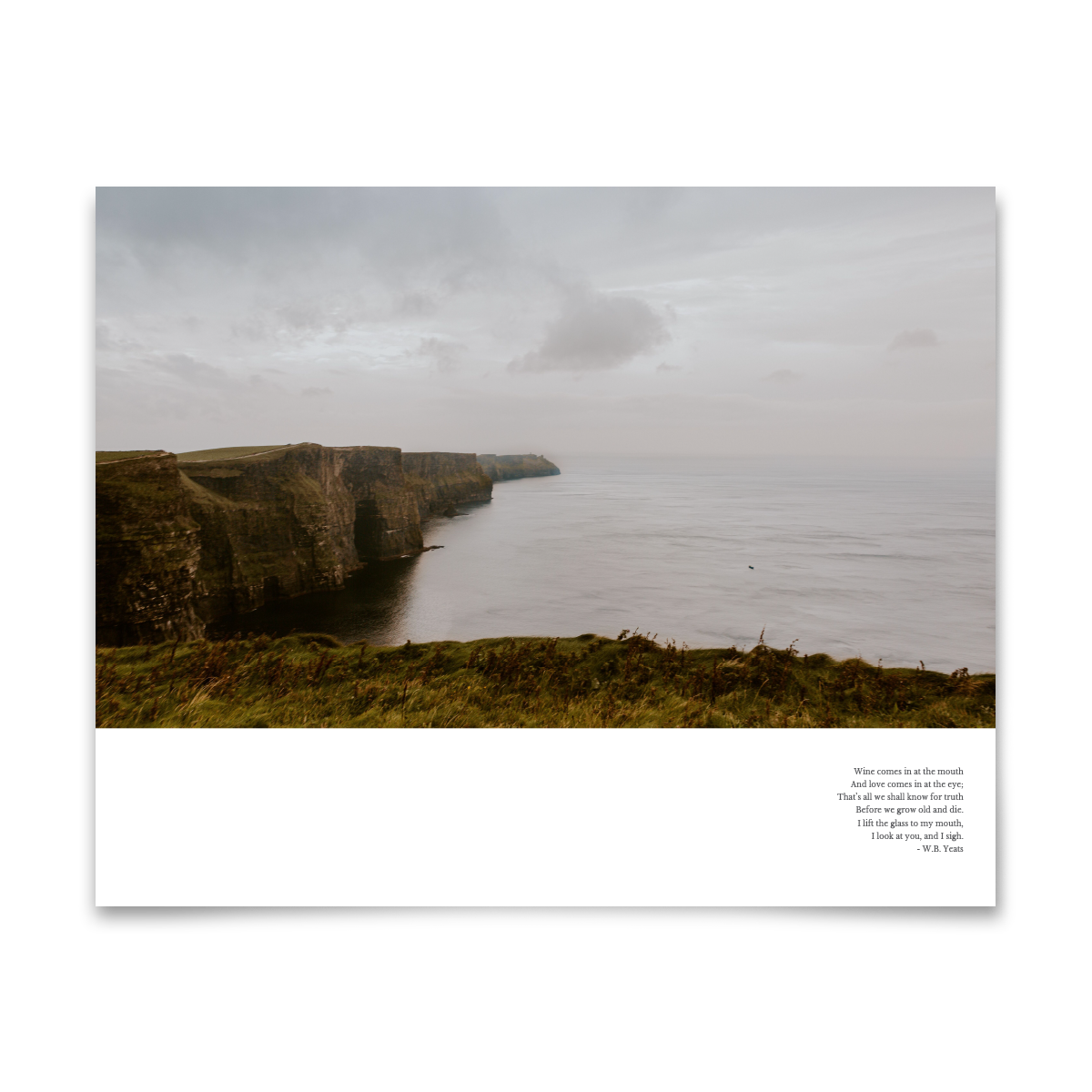 I chose a landscape of The Cliffs of Moher, because I wanted a tangible reminder of the time my husband and I spent in Ireland. Now we have a quality memento to display in our home that will take us back to that unforgettable time. A quote from our favorite Irish poet ties it all together beautifully.
---
A Pause Button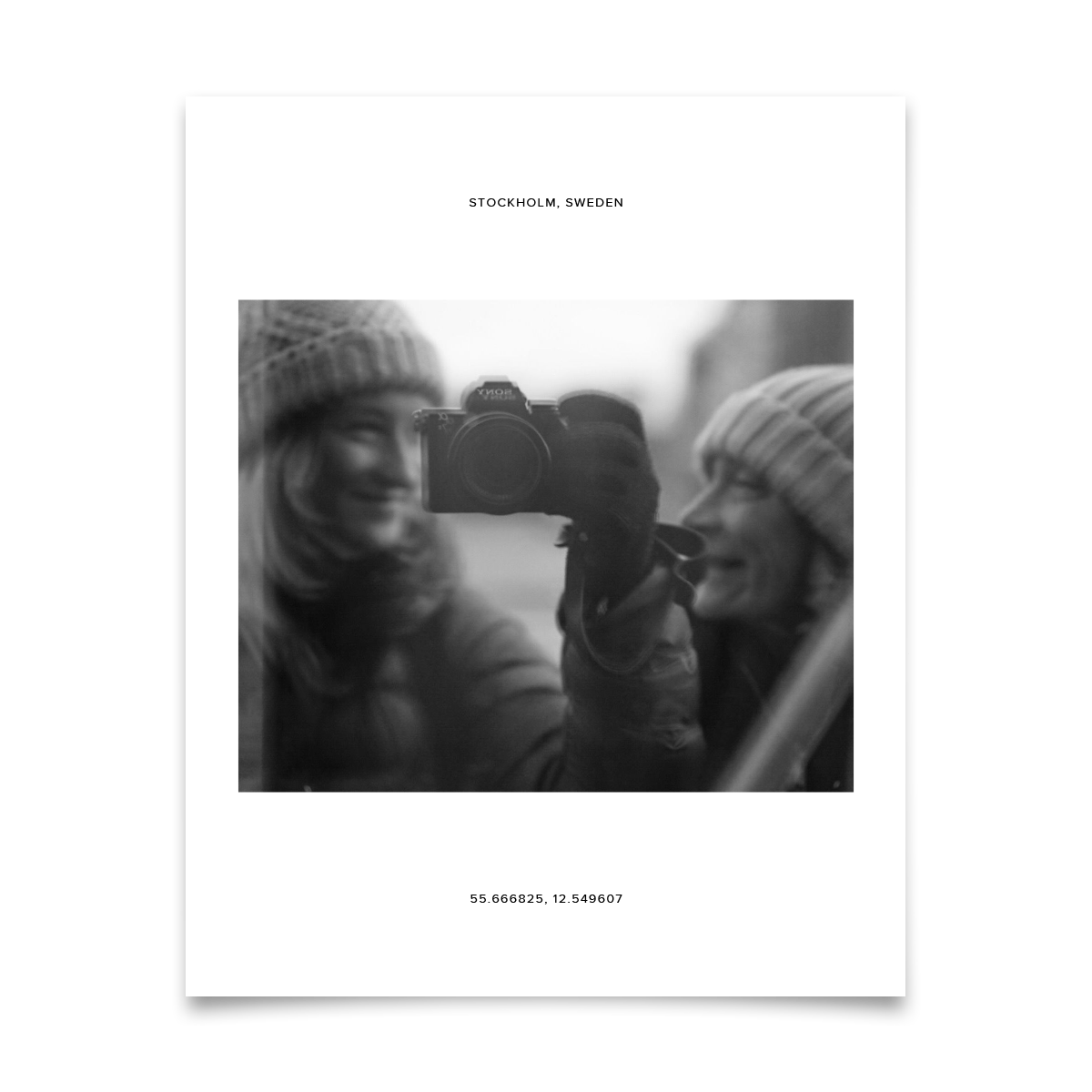 I took my mom out of the country for the first time to Scandinavia. Her face lit up the entire trip and when I caught a glimpse of our reflection, I knew I wanted to pause that moment forever.
---
A Time & Place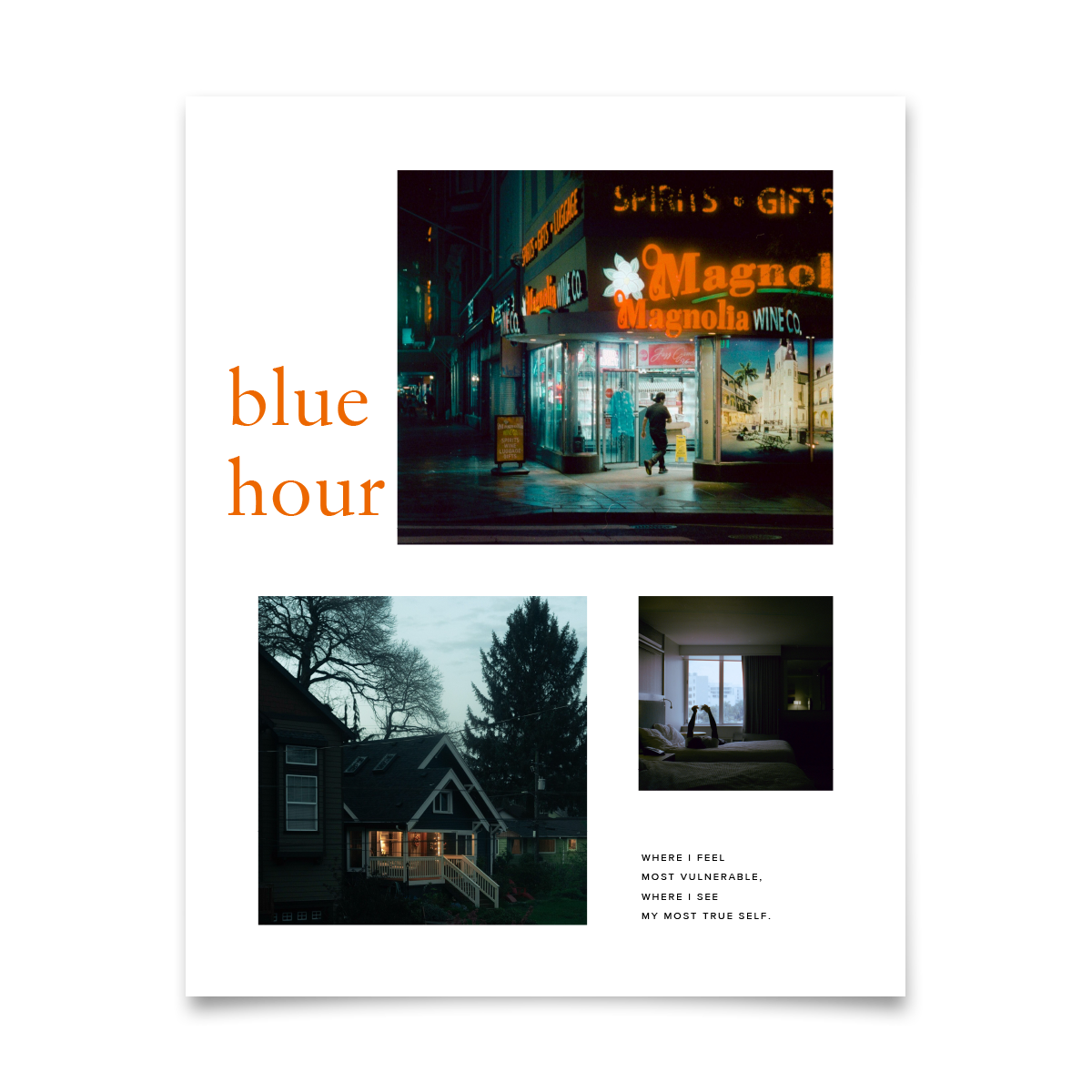 Blue hour is a time, a place I wish to exist in permanently. This is a reminder that, though it may not be a forever state, tomorrow holds the same possibility of curiosity, vulnerability, and mindfulness.
---
A Visual Cue of Togetherness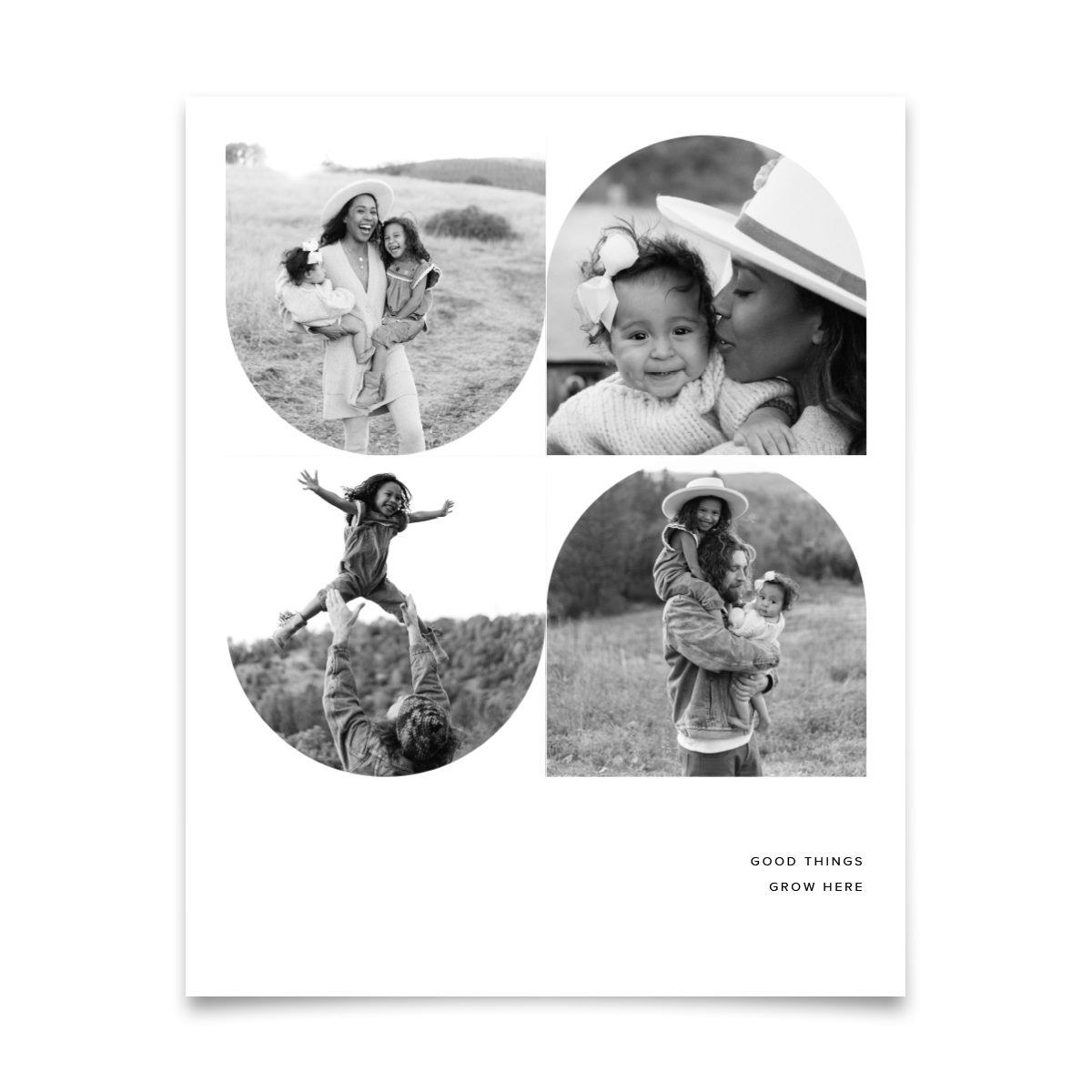 Surrounding my daughters with visual cues of togetherness, I remind them that we are in this journey as a crew. The girls love to look and see how much they have grown since their last holiday photo, and this season is always a reminder of how time is fleeting. A reminder to each of us that we must savor these times.
---
Have a few creative poster ideas of your own?
We can't wait to how you tell your own stories through our Poster Print! Just tag us on Instagram using @artifactuprising or #TellOn and submit a photo for your chance to be featured in an upcoming article.