---
Idea 01
MINI TREE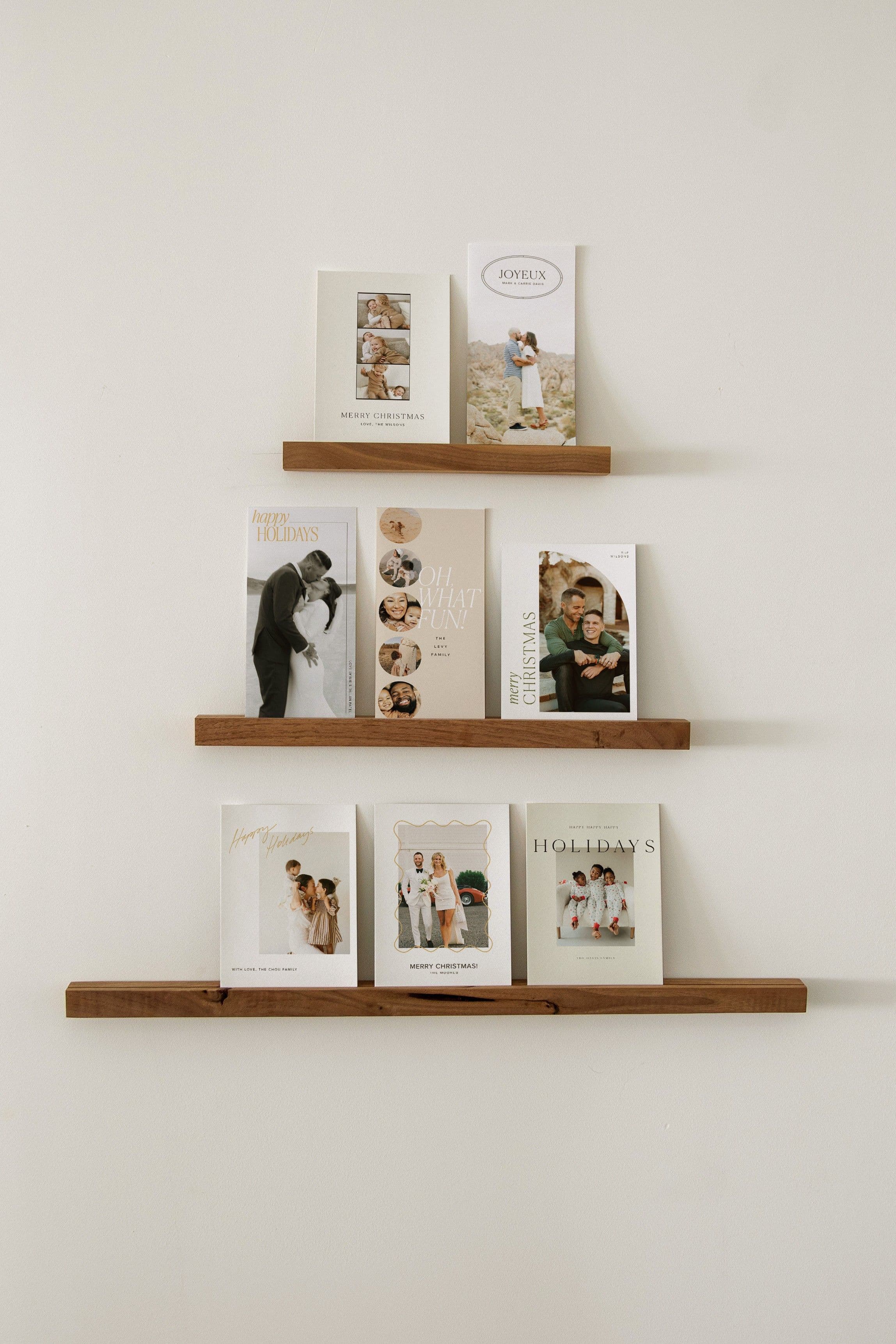 Use our Wooden Photo Ledges to create a mini Christmas tree. It's a great way to dress up an empty wall in your home with a little extra cheer. Worried about nail holes in your wall? Try using command strips to hold up the rails; that's what we did here, and it worked perfectly. Pro tip: create a bigger tree and feature more cards by joining two ledges together, end to end.
---
Idea 02
MANTEL DECOR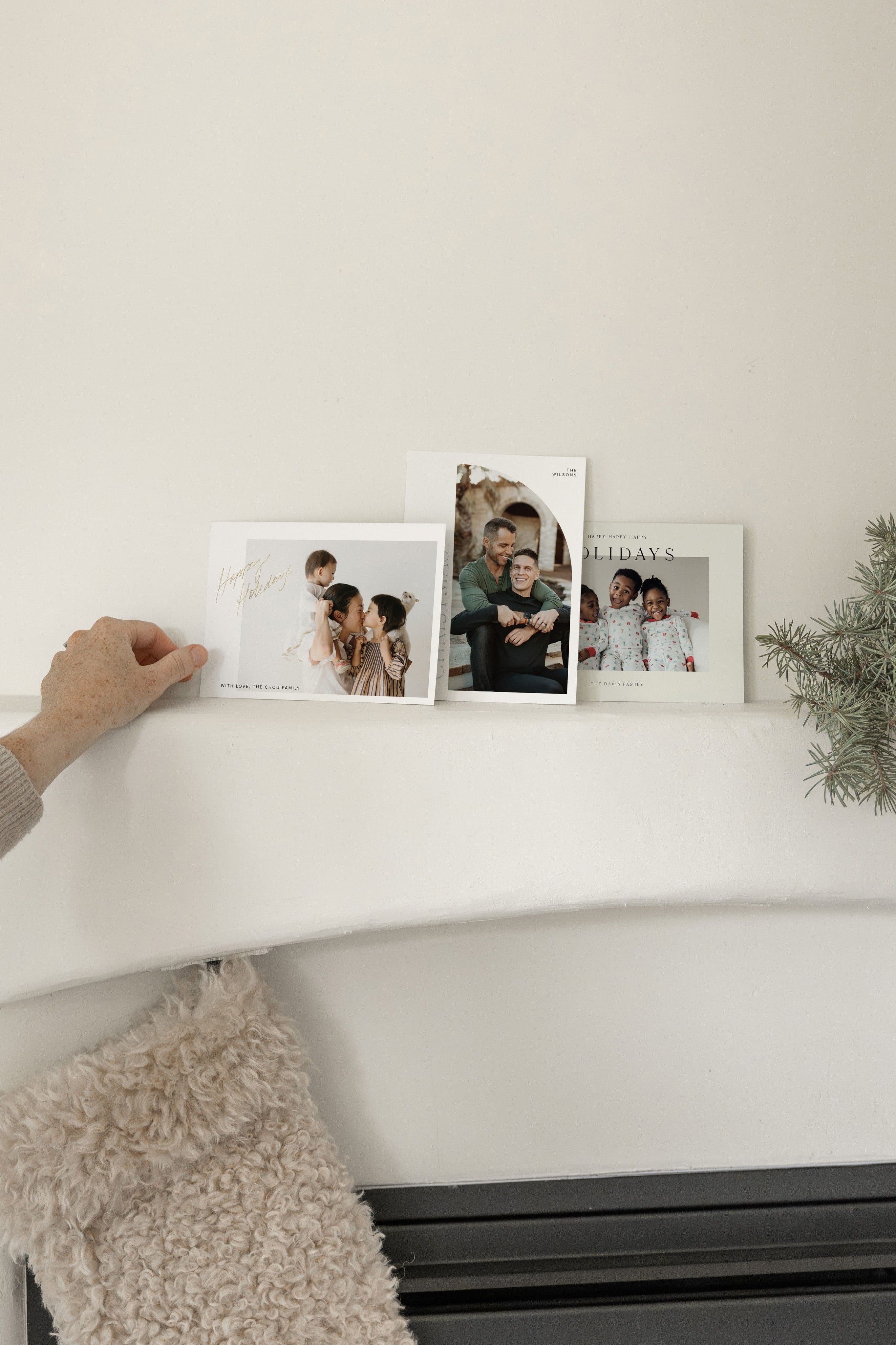 Pair back mantel decor and let your holiday cards be the star. Simply prop them up on the mantel and let the cheery faces of the people you love brighten your space.
---
Idea 03
WASHI TAPE WALL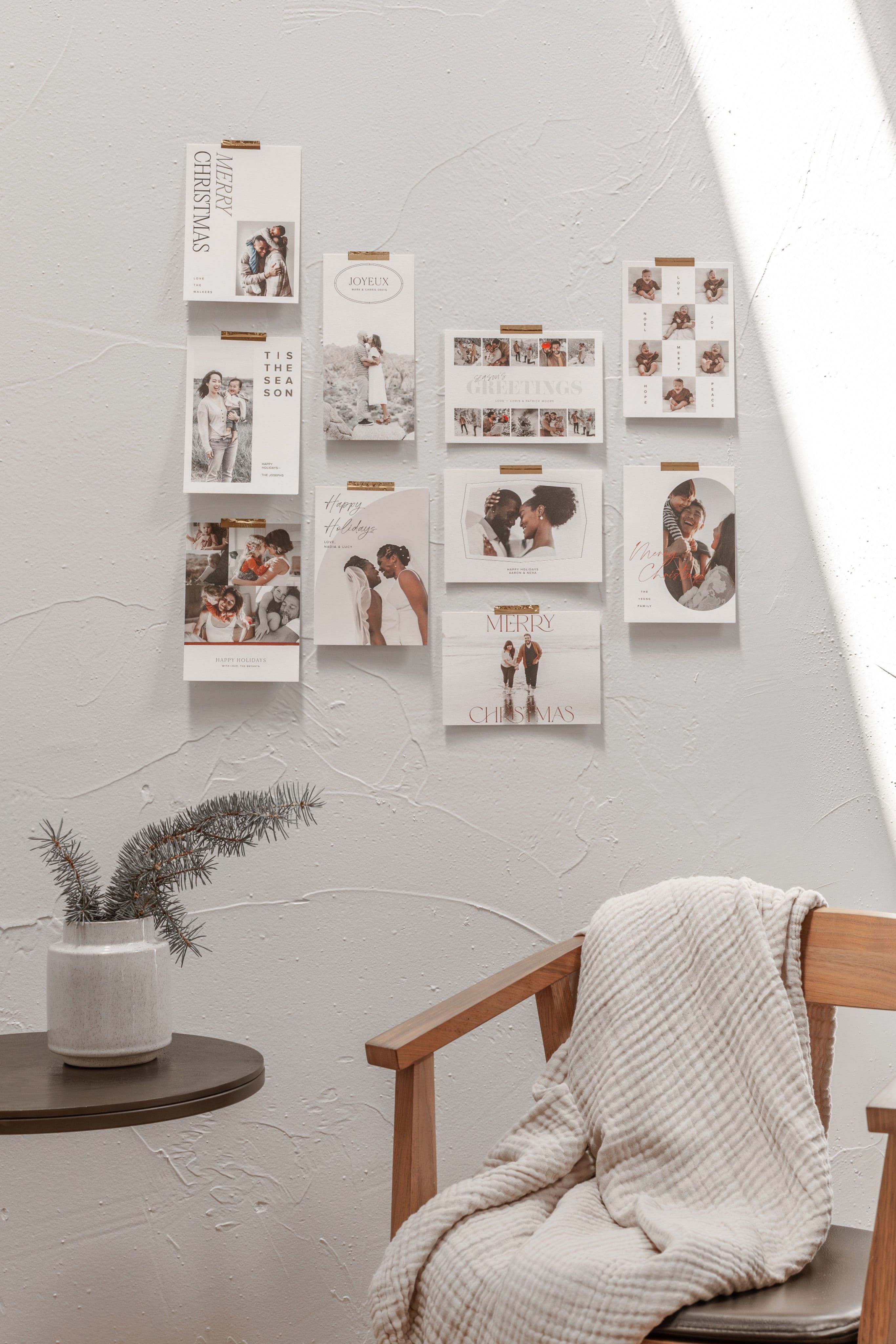 Use washi tape that matches your holiday theme to attach each card to the wall. As each card arrives, build out your wall. By the end of the season, you'll have an entire wall of cards that you and your guests can admire throughout the season. Feel free to use this idea to hang cards on your fridge as well – an elevated step up from traditional magnets.
---
Idea 04
SIMPLY DISPLAYED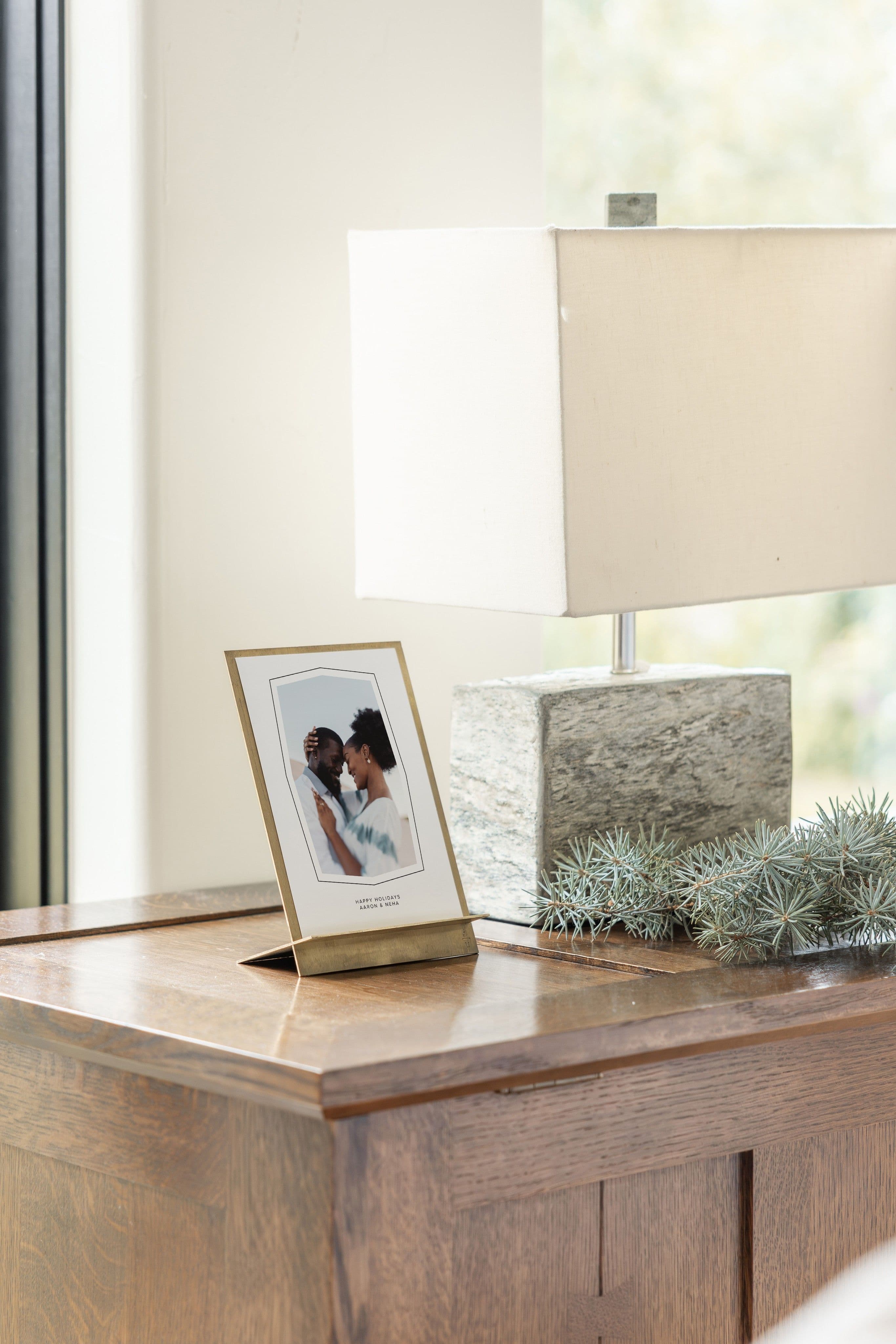 If seeing each card displayed isn't the vibe, place your holiday cards on our Brass Easel. It's understated yet adds just a touch of elegance. Feature a new card in front throughout the season. Don't have a brass easel? Buy the Brasse Easel + Print Set with your favorite photos so you have prints to display when the holidays are over.
---
Idea 05
HOLIDAY CARD GARLAND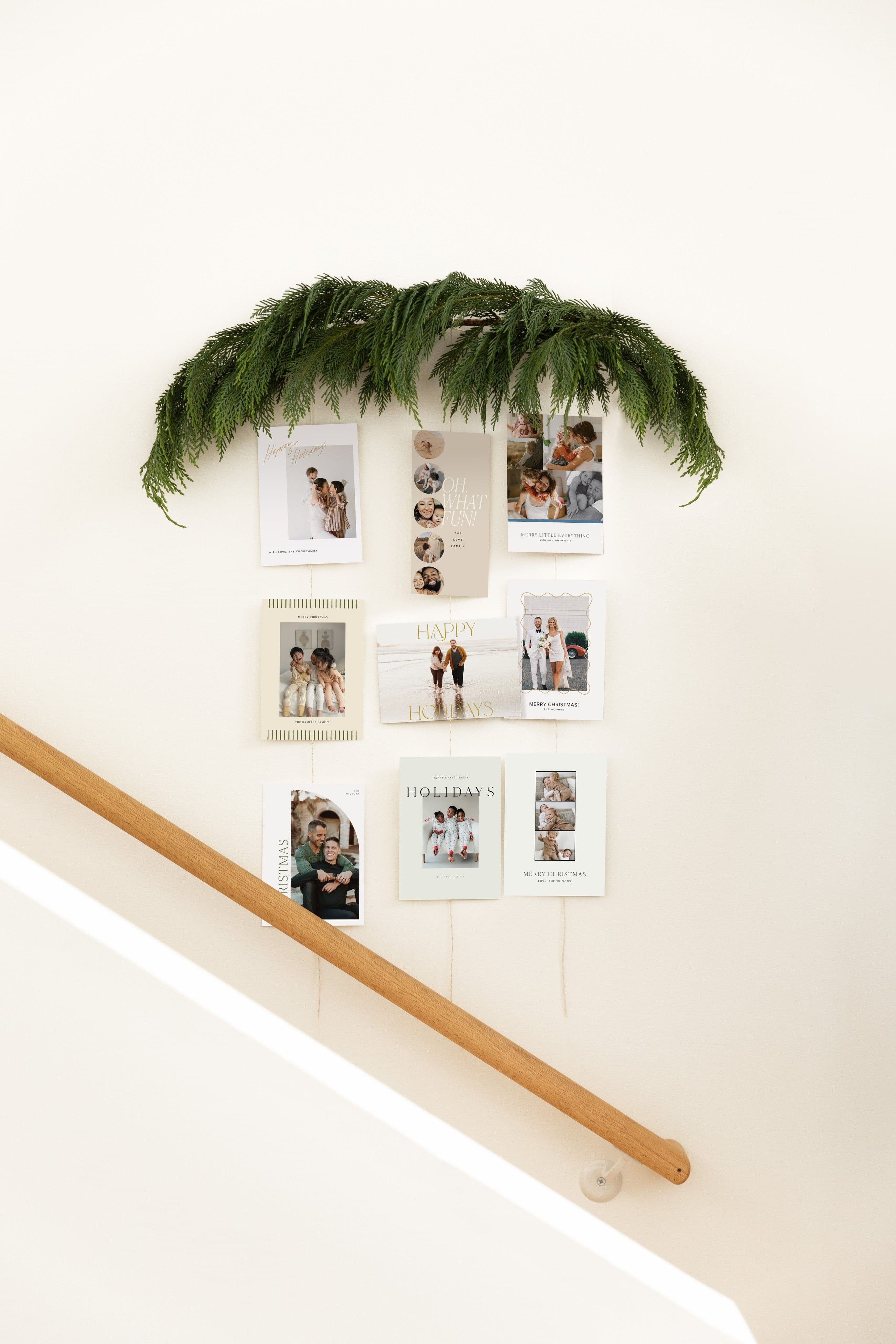 Add holiday cards to your garland. We love the idea of hanging string or ribbon from your garland and then attaching the cards with washi tape on the back for a seamless look. The combination of the fresh greenery smell and photos of your favorite people is sure to fill you with festive cheer.
---
---