Tip 01
Think Neutral Thoughts
by Lonny
Sticking with a neutral color palette as a base is a great way to infuse serenity and calmness into your space. Try pairing warm neutral tones with pops of color for a look that easily transitions from season to season.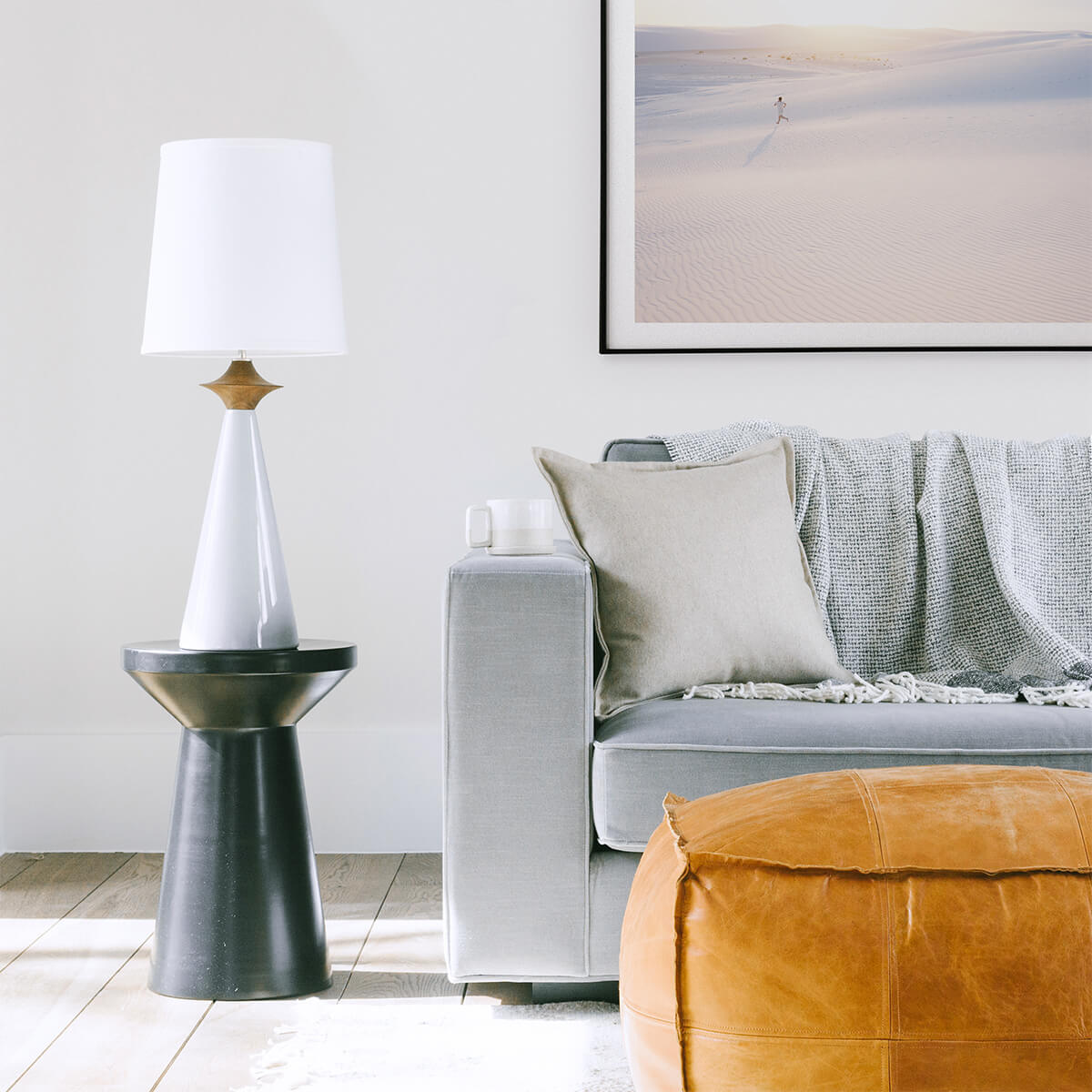 ---
Tip 02
Create Meaningful Spaces
by Rejuvenation
No matter how big or small your space is, carving out the time to tend to the smallest details invites a sense of retreat into your home. Try creating a corner of your home that is perfect for a slow day and a good book. By selecting a few quality, timeless pieces, your space will evolve into a refuge from the daily grind, and a welcome haven for rest and reflection.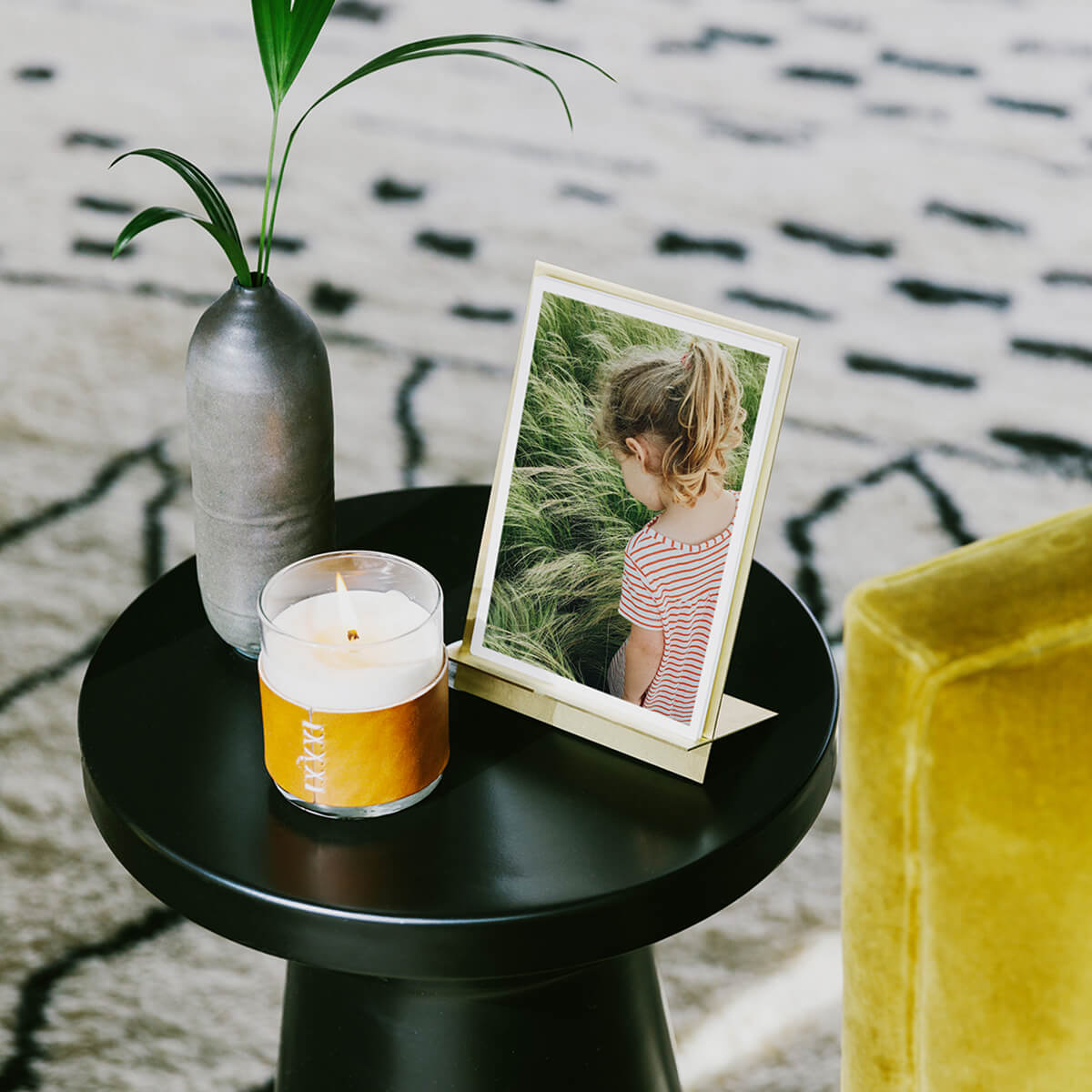 ---
Tip 03
Put Your Photos on Display
by Artifact Uprising
It's easy to think that retreat is found in a great escape away from the everyday. But the truth is, you can find a sense of retreat right at home, through your photos. We recommend printing your favorite scenes from a past trip, or displaying images of water or a favorite vignette to find a sense of calm.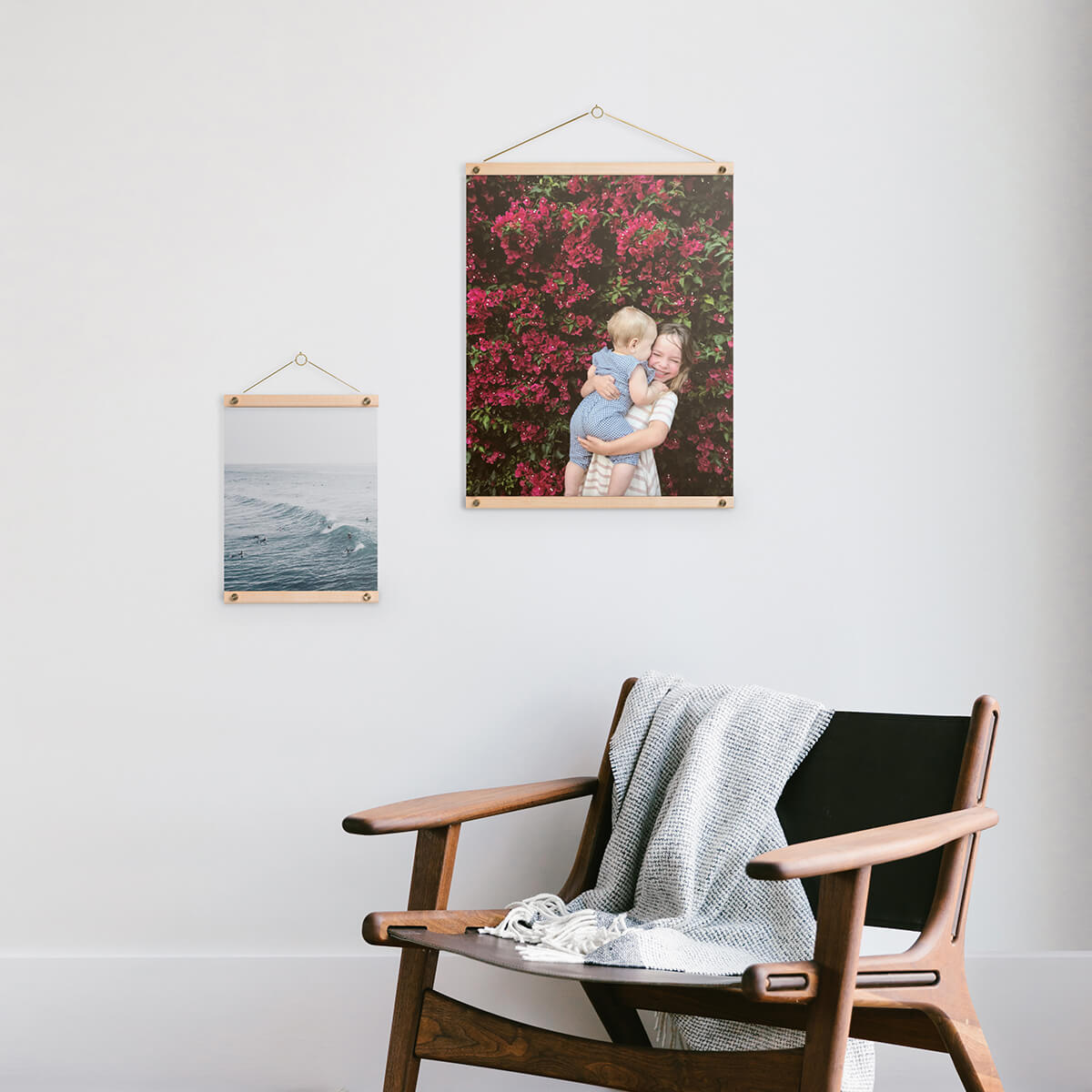 Want to get this look?
SHOP PHOTO HOLDERS
---
Tip 04
Go Green
by The Sill
Did you know having plants in your home can boost morale, productivity, concentration, and creativity? Plants are an easy and inexpensive way to create a therapeutic tone throughout your home — it's true when they say plants make people happy.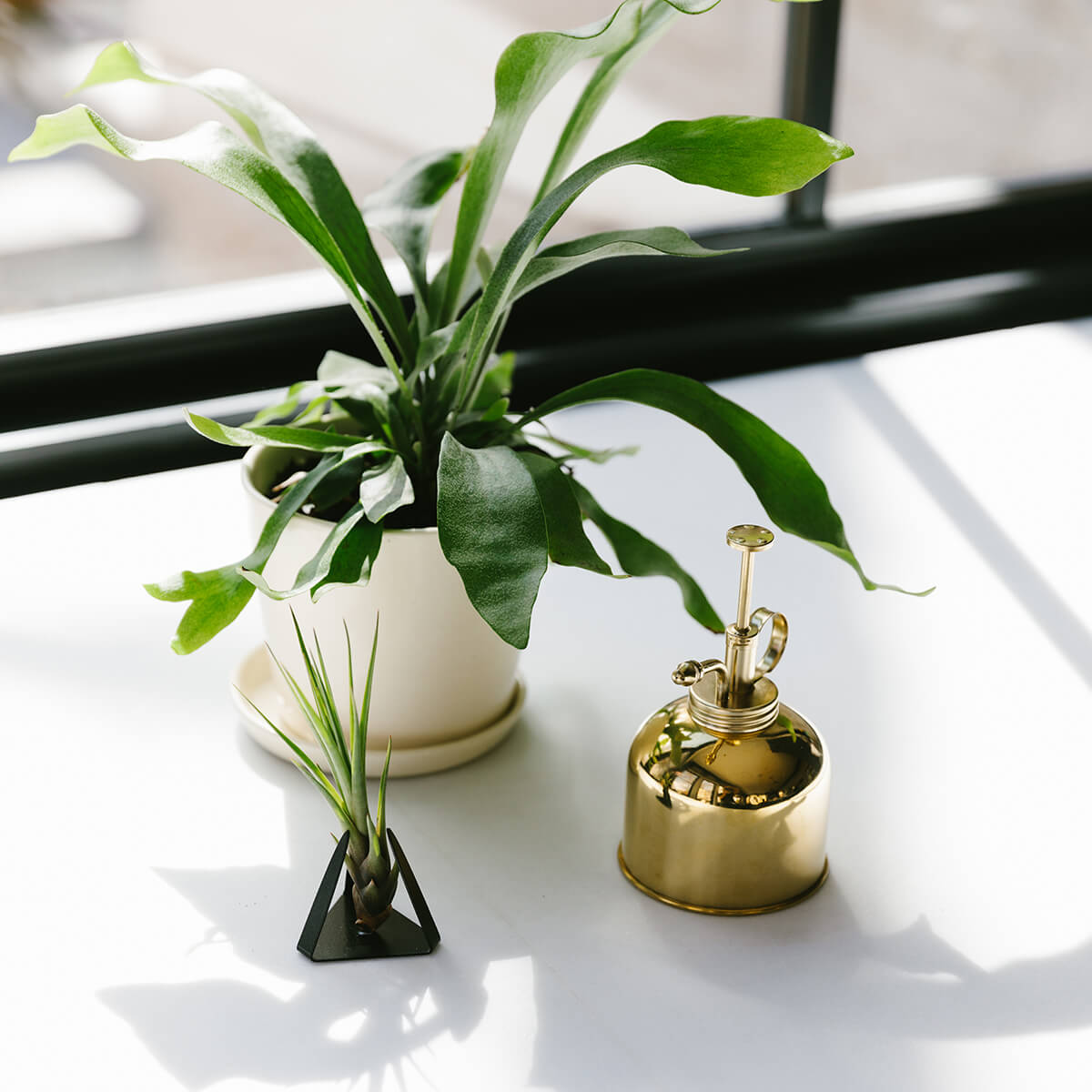 ---
Tip 05
Stay Hydrated
by Soma
We've all experienced what it feels like when we don't drink enough water. We're groggy, hungry, and typically just feel off. Many don't realize that not drinking enough water can impact your skin, eyes, hair and nails, too! Staying hydrated is so important for your body, and a must have to feel reprieve from a long day or week.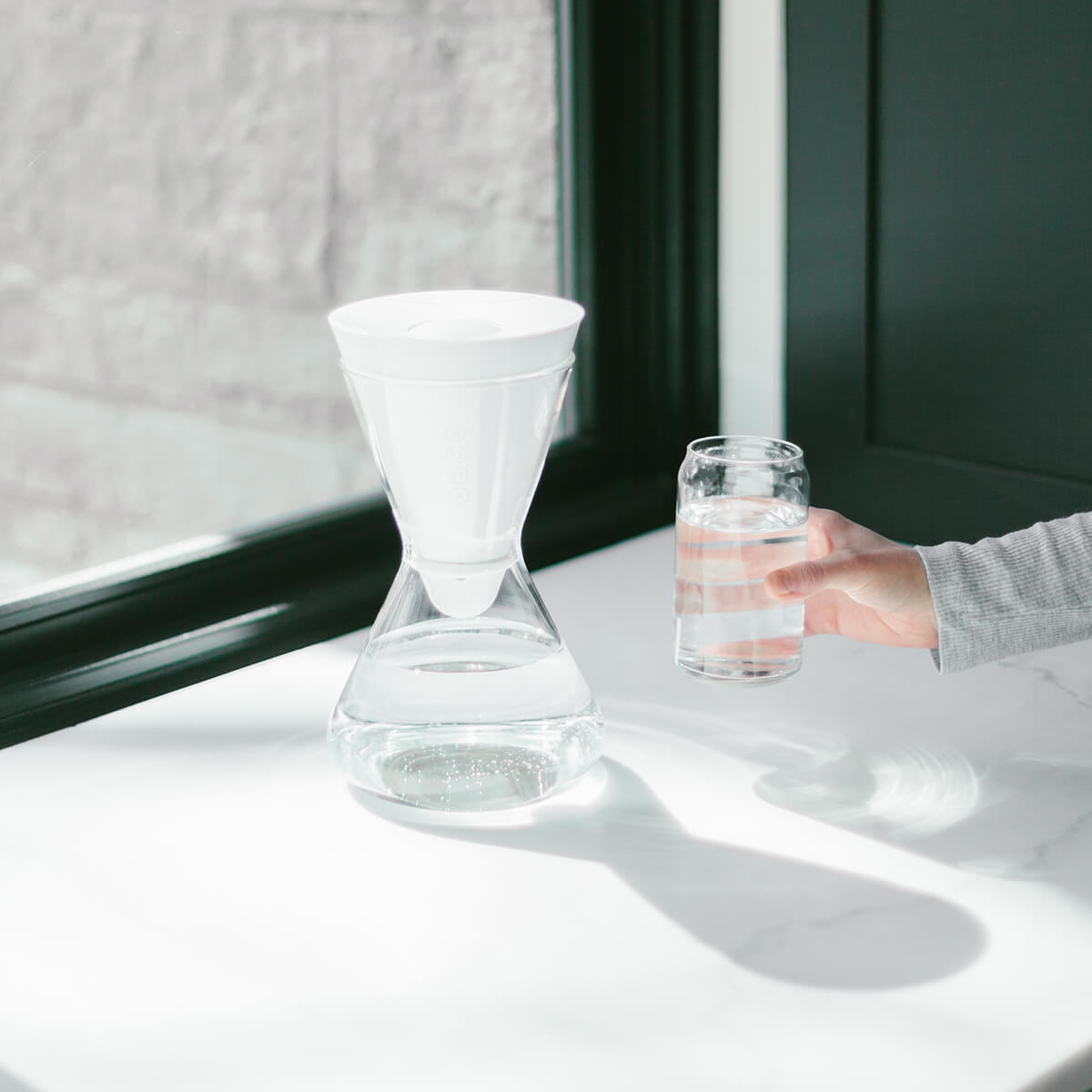 ---