---
Idea 01
Make dad the star of the story.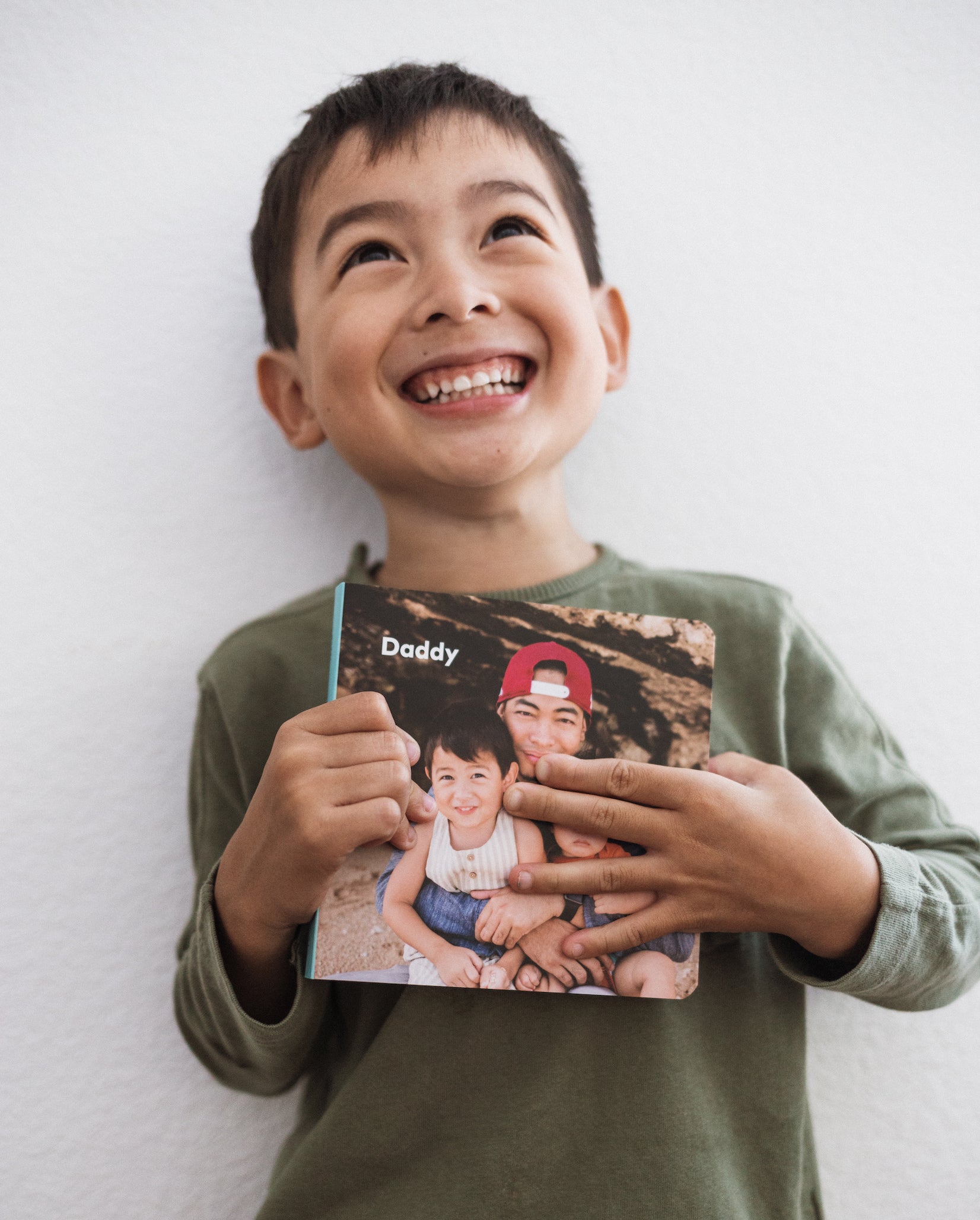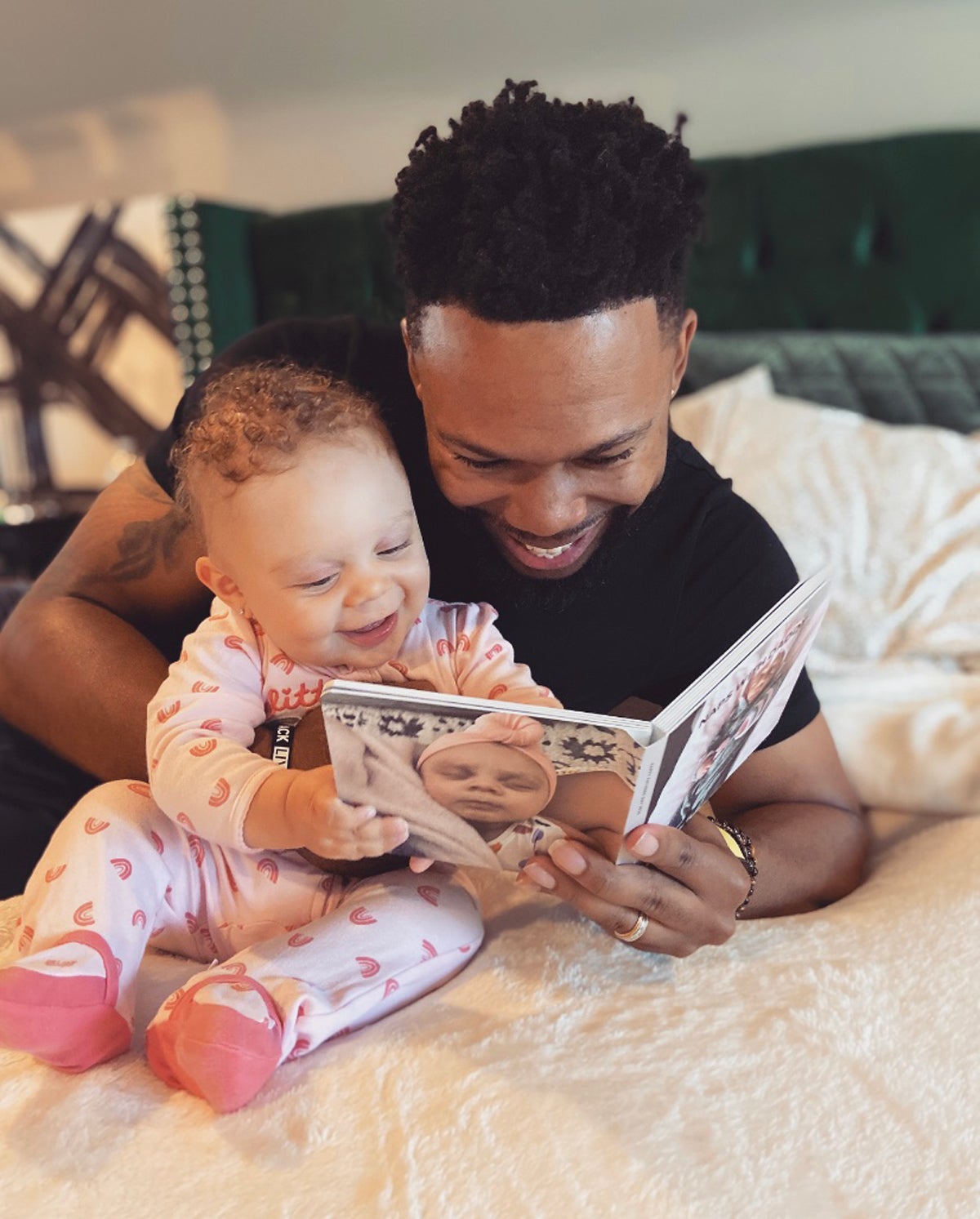 Every superhero deserves their own story, and in children's eyes, dad is the ultimate superhero. By teaming up with your little(s) to create a Board Book starring dad, you'll give him the gift of knowing just how much they look up to him — plus a unique spin on story time to boot. With the option to create a completely custom theme, our Board Book gives you and the kiddo complete creative control to take the story wherever their vivid imagination goes.

Just let them pick their favorite family photos and fill the pages! Then, dream up a story together that puts dad front and center, saving the world with his healing hugs and herculean strength. Or, take a page out of @mindydiaz's book, who filled theirs with heartfelt photos of dad and baby taking naps.
---
IDEA 02
Share their works of (he)art.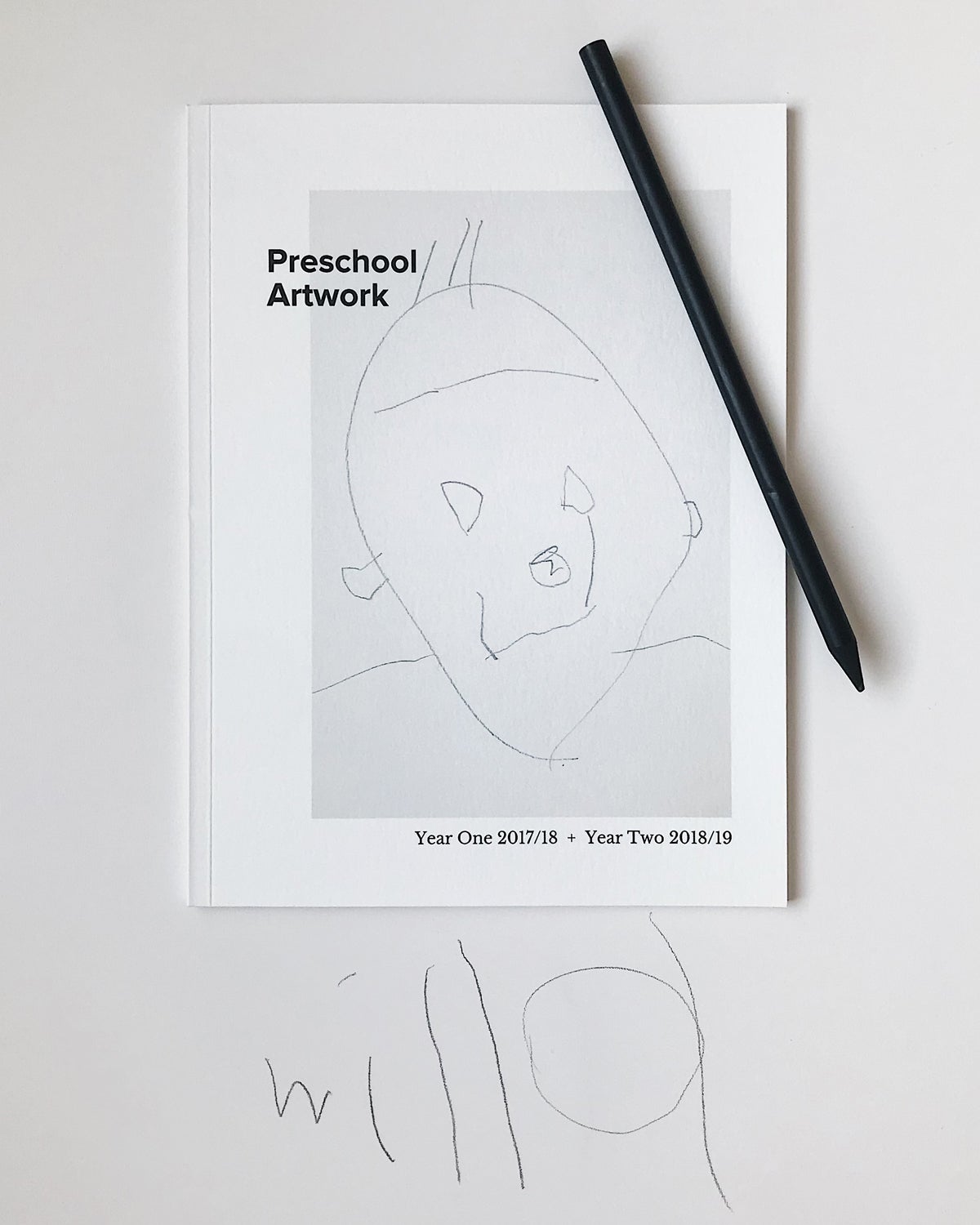 All of that art hanging on the fridge is a gift in the making! So why not partner up with your pint-size Picasso to curate a "portfolio" filled with their favorite drawings for Father's Day. It's quick and easy to scan their works of heart, upload them to the editor, and create a one-of-a-kind photo book dedicated to dad. Whether their preferred medium is crayon, colored pencil, or finger paint, it's a great opportunity to bolster their creative confidence. The end product might not make it into a museum, but it will certainly make dad's day.

Pro tip: Our Softcover Photo Book makes a great choice for this project — just ask @mccallamegan.
---
IDEA 03
Let your little choose the photos.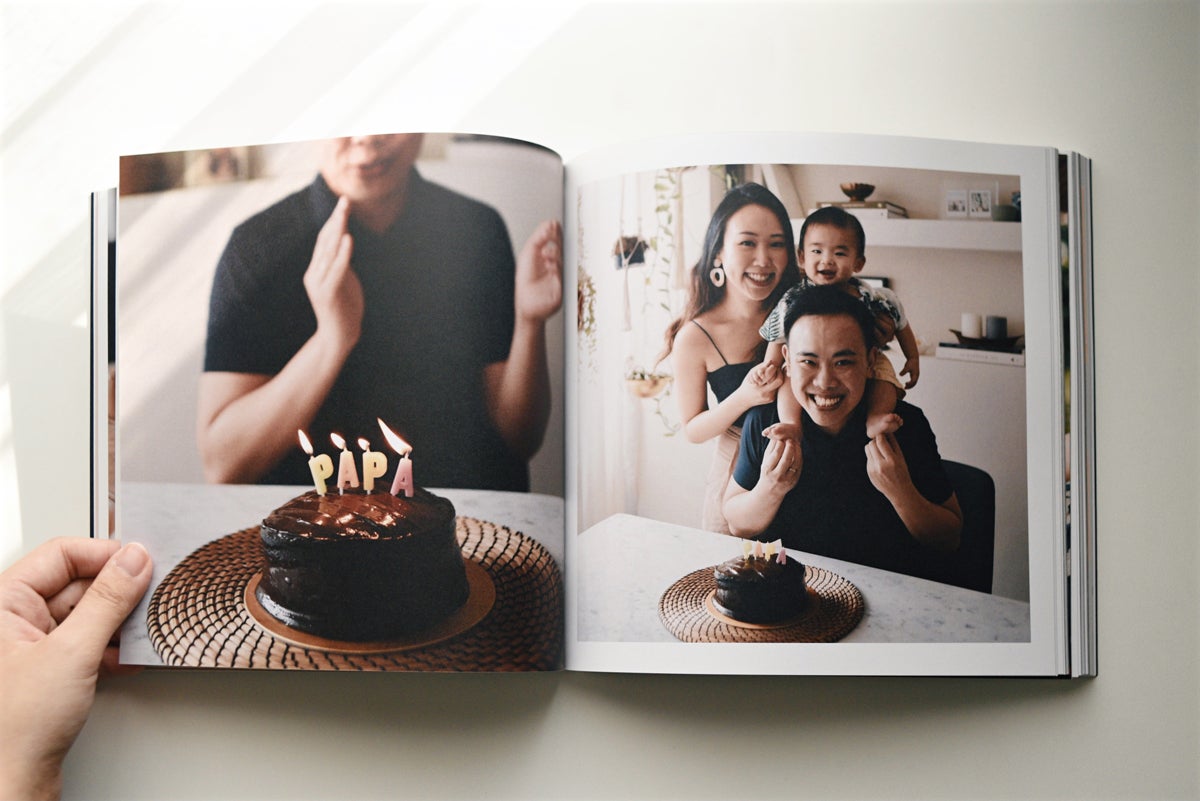 Planning on making a photo book for Father's Day? Get your little in on the action by letting them select some of their favorite family photos to put in print. You'll love looking back through sentimental snaps together, and dad will love the pull-at-your-heartstrings present he can return to again and again. Just remember that, depending on their age, you'll most likely have to do the heavy lifting when building the book in the editor. (Which isn't to say that you don't have a tech-savvy toddler!)
---
IDEA 04
Relive that first year.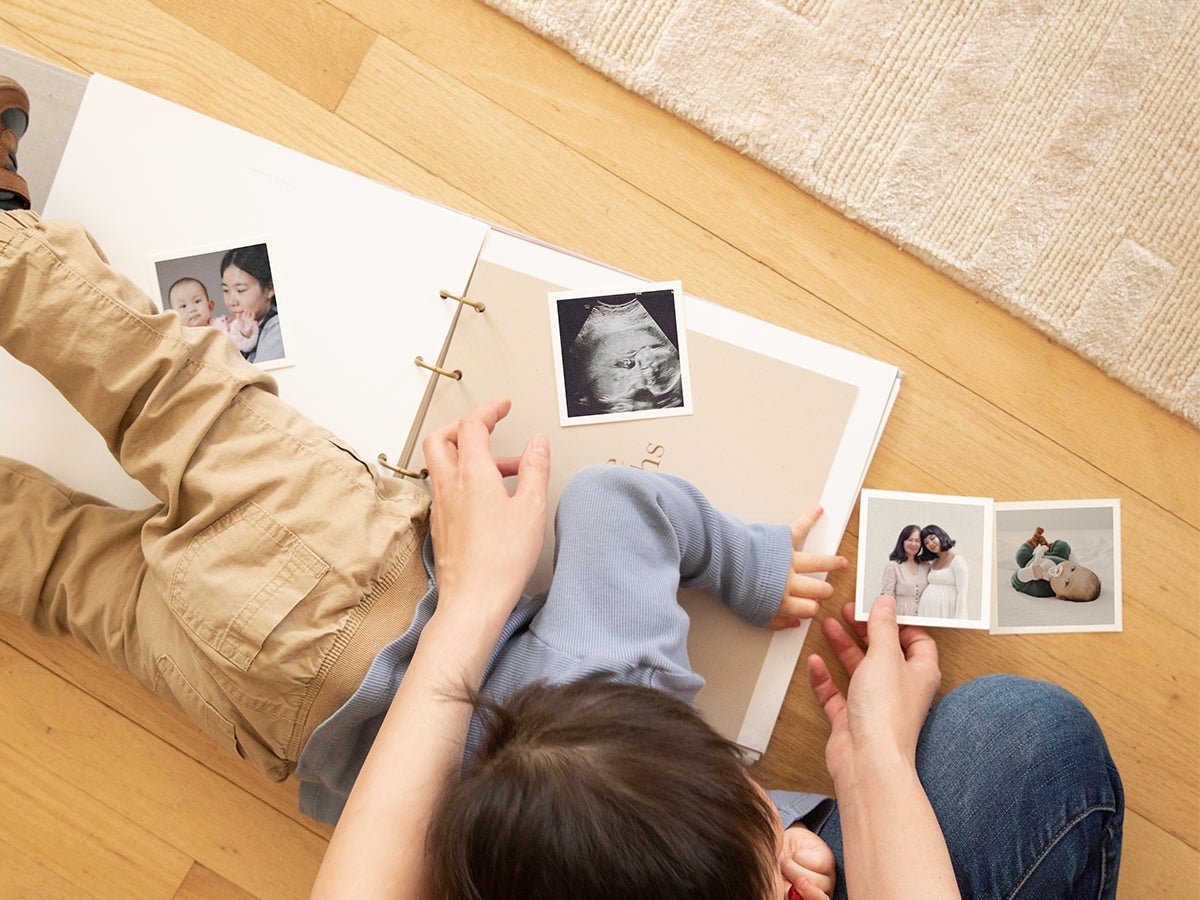 That first, most meaningful year flies by all too fast! That's why one of our favorite gifts for dad from kids is a Story of You Baby Book filled out by you and your little. Looking back through their own baby photos, your child(ren) will love learning all about themselves and a time they don't remember — from how itty-bitty they were when they were born to how you shared the big news with friends and family. Dad's sure to adore this time capsule too — looking back on their little life fondly while looking forward to all the great that awaits.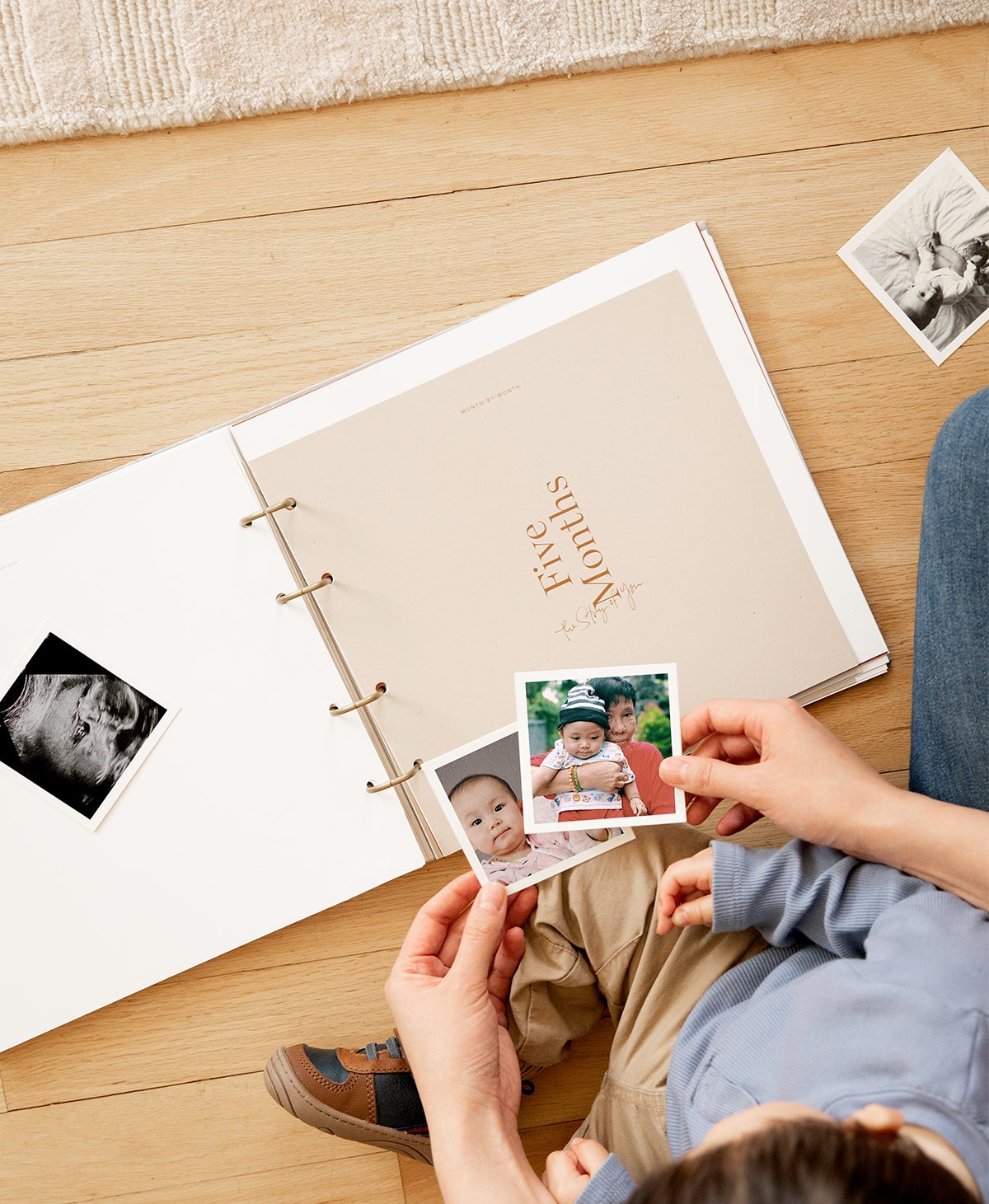 "It was in that moment that I decided that we need to make a book for their daddy... a book to cherish that we can always look back on."

—@mindydiaz
---
Idea 05
Find favorites to frame.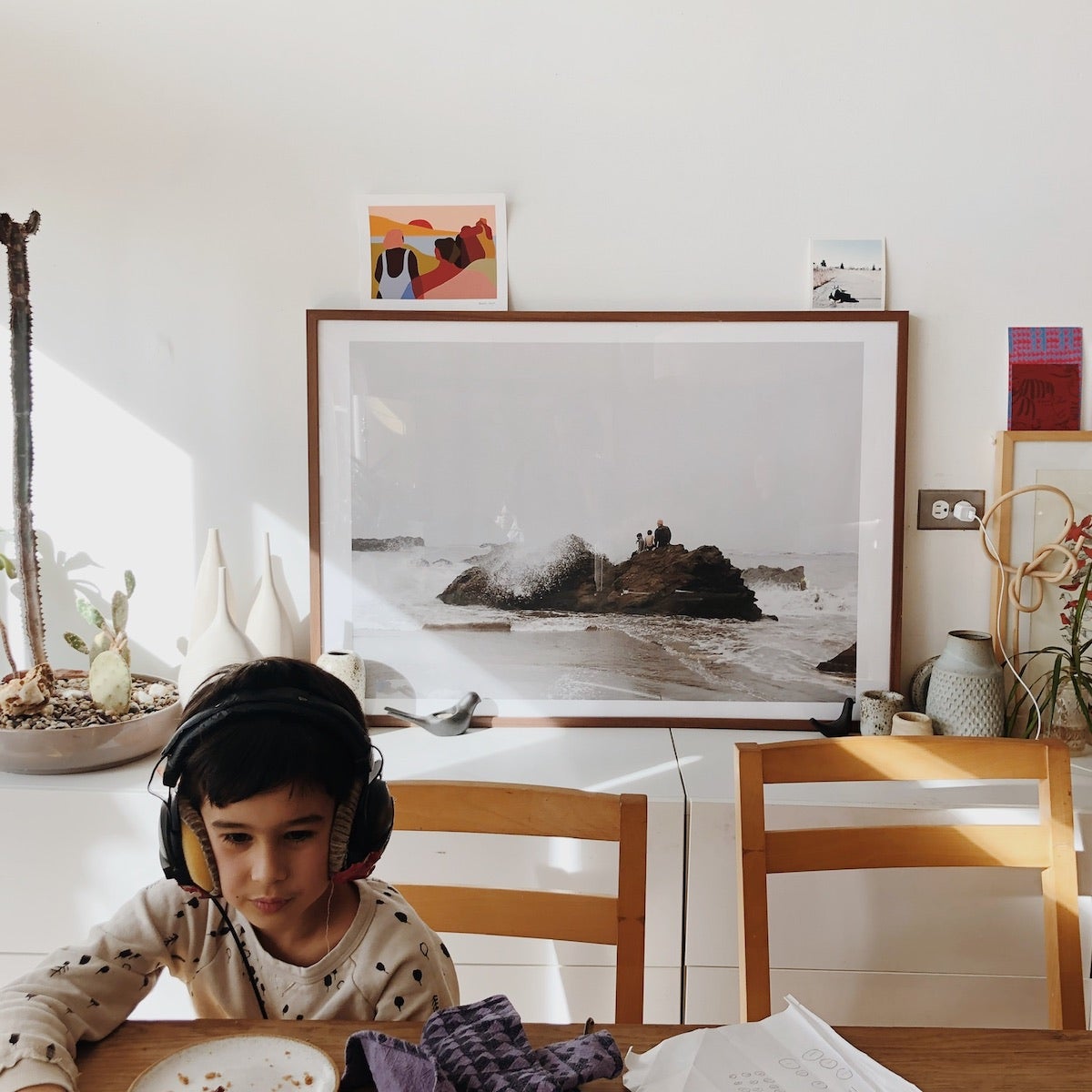 Can't get them to sit still long enough to choose photos for a whole album? One image is all it takes to create a gift that says it all. Simply have your little select the family photo that speaks to them most, and use it to create a framed print that feels right at home on any wall. For the classic dad, we suggest the timeless Gallery Frame — but if he's a little more modern in his aesthetic, the Modern Metal Frame or Floating Frame both have just the right appeal.

Pro tip: Use the highest-resolution version of the photo they choose for the best results. If you have any trouble, we have a handy guide that can show you how to enlarge photos for printing.
---
IDEA 06
Put their words in print.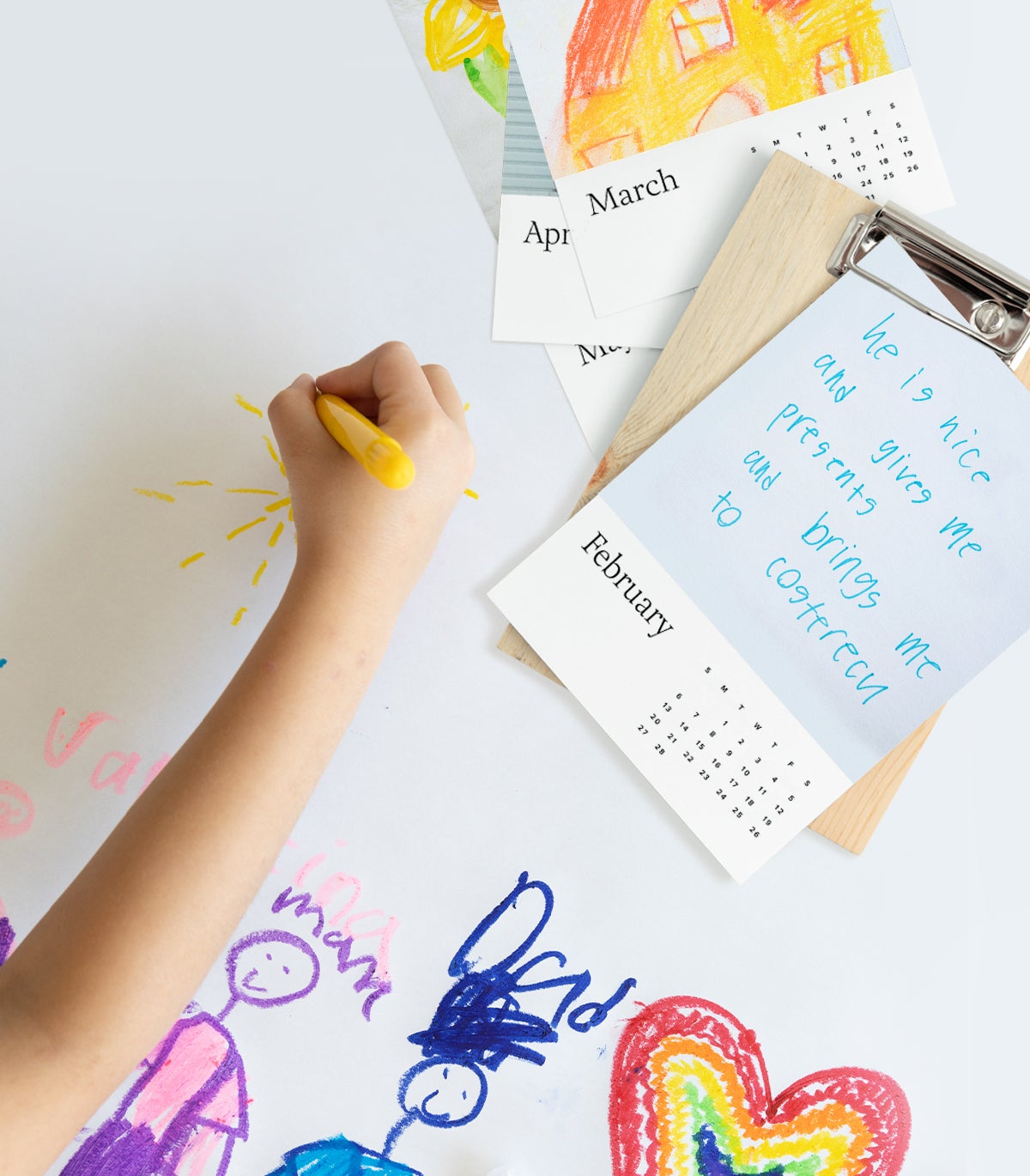 Kids say the darnedest things — or so the saying goes! But let's be honest: just like dad, kids have their own "isms." These too-cute-to-handle sayings lend themselves to a number of Father's Day gift ideas from kids, including a custom photo calendar with a quote from the kiddo for every month. To get their words onto the calendar, have them write it out for you to scan, use a word processor and take a screenshot, or, for that little something extra, use a design tool like Canva or Photoshop.

Pro tip: If you're short on quotes, ask your little what they want to make sure dad knows on Father's Day. It's bound to surface something memorable and print-worthy!
---
IDEA 07
Show life through their lens.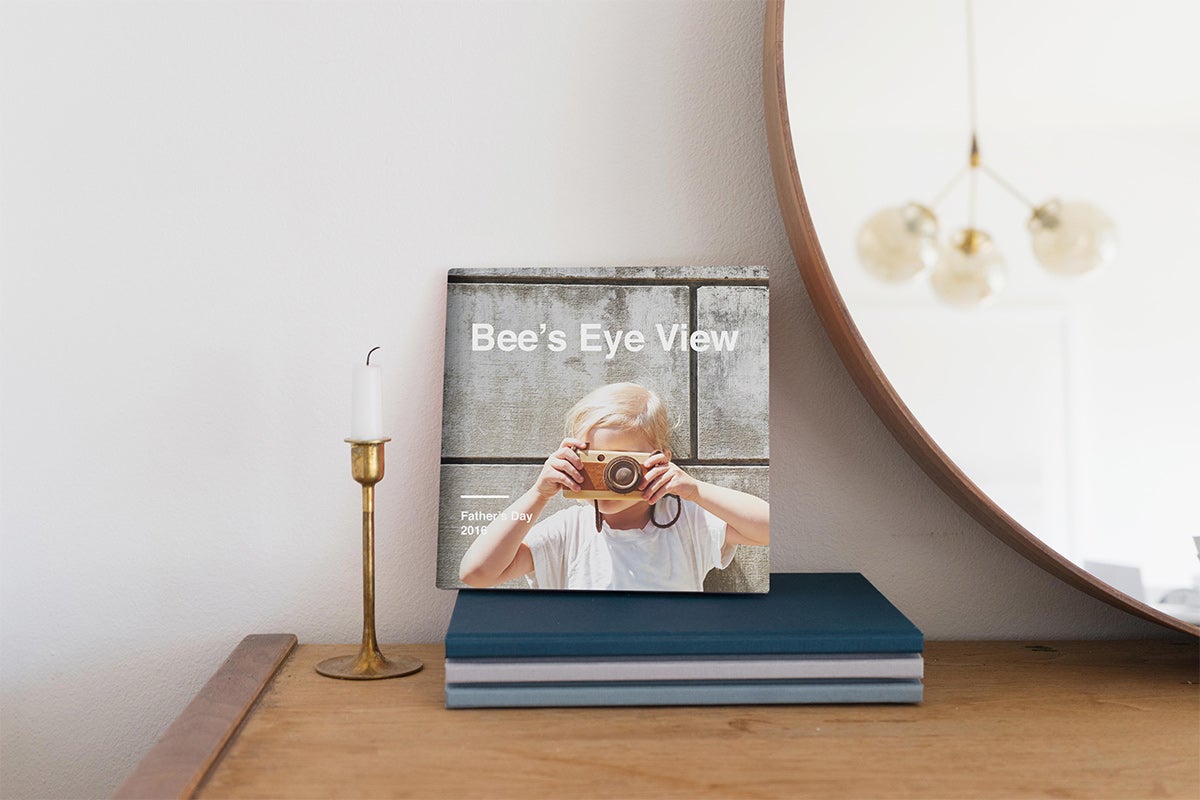 This idea comes to us from Erin Loechner, who let her daughter Bee run wild with the camera for a day. Erin then took Bee's photos from her camera roll and created a one-of-a-kind photo book as a Father's Day gift, showing what life looks like through the lens of her little. As far as Father's Day projects for kids go, we'd be hard pressed to think of anything cuter!

Pro tip: Thinking about making this idea your own? Check out Erin's blog post for pointers and see how Bee helped her bring it all to life!
---
IDEA 08
Start a shared passion.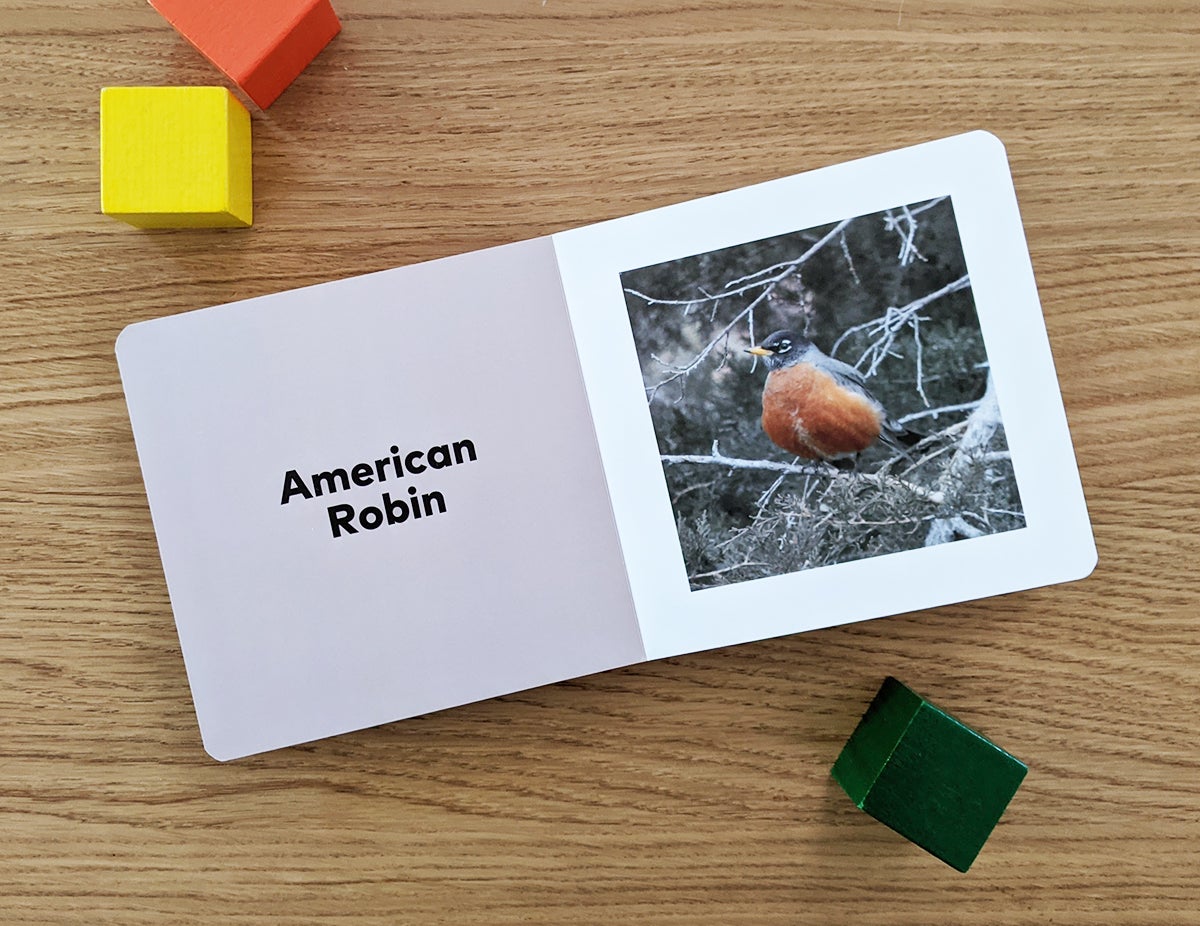 One of the most meaningful parts of parenthood is sharing your passions and helping little ones find their own. This Father's Day, take the opportunity to create something they can enjoy together — with help from your kiddo, of course. Bugs, birds, sports, photography… there's no shortage of topics you can cover in our Board Book, helping them learn all about one of dad's favorite things through photos. It's sure to become a story time favorite, and it will be hard to tell who enjoys it more!

Psst… the bird book above was made by Emily, from our team, using photos her husband took at Denver's City Park!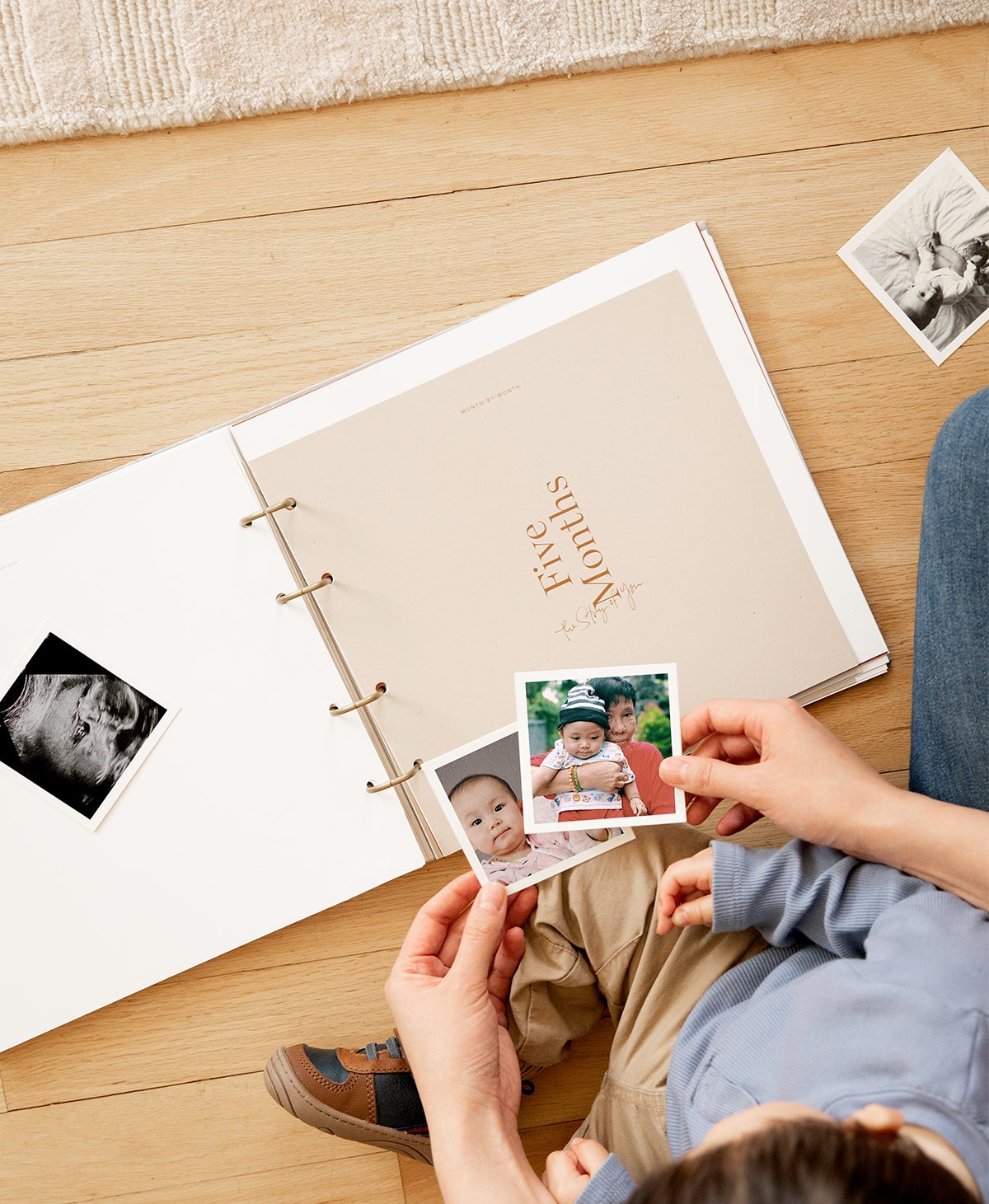 "Gracey and I decided we needed to cheer him up with the book we made... filled with pictures of those two taking naps together. I think it did the trick!"

—@ashtynn.woods
---
IDEA 09
Create a gift that keeps on giving.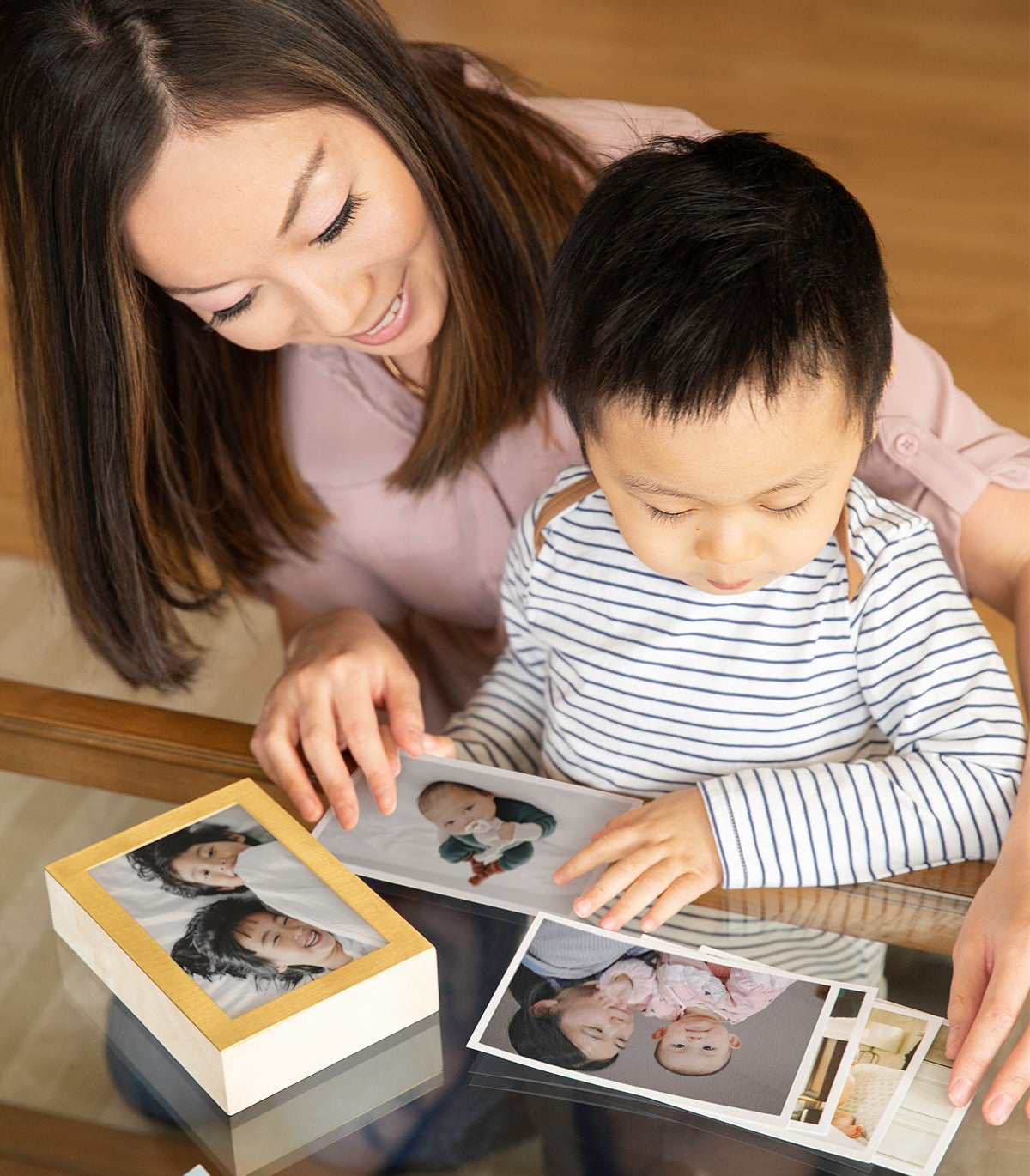 We're all too familiar with how good littles are at, um… "rearranging" things. So why not give dad a gift that lets kids do what they do best? A pair of photo prints and a photo holder make for a creation that begs to be reimagined as often as their wee heart sees fit — swapping photos, shuffling the order, and making the display feel new as often as they'd like. Let them help choose the photos for the print set and brag to dad that they helped. He's sure to appreciate it every time he glances up at the display!
---
IDEA 10
Make doodles for dad.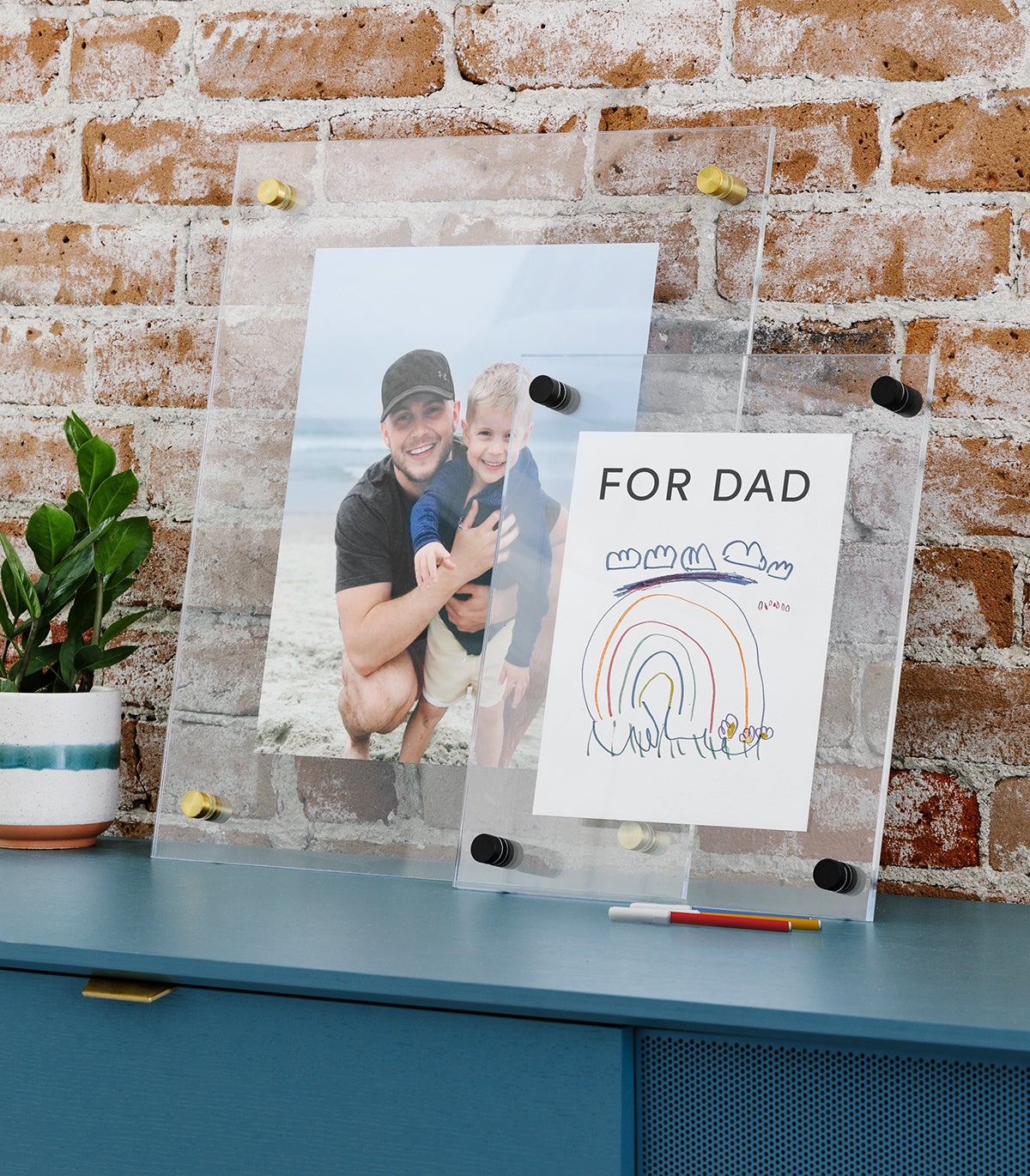 Marker + wall = a combination that parents are all too familiar with. But it doesn't have to be a bad thing! A floating flame with a blank print makes for a bespoke "doodle pad" kids can use to leave dad notes, draw him pictures, and keep themselves entertained. Simply upload a blank, white image to the editor to create your frame, then give the little one a dry-erase marker and let them run wild with their imagination. They can wipe off what they create and reinvent it as often as they'd like. Every time dad walks in on a new display, it'll bring a smile to his face (well, as long as that marker doesn't miss the mark!).
---
Idea 11
Capture their prints, in print.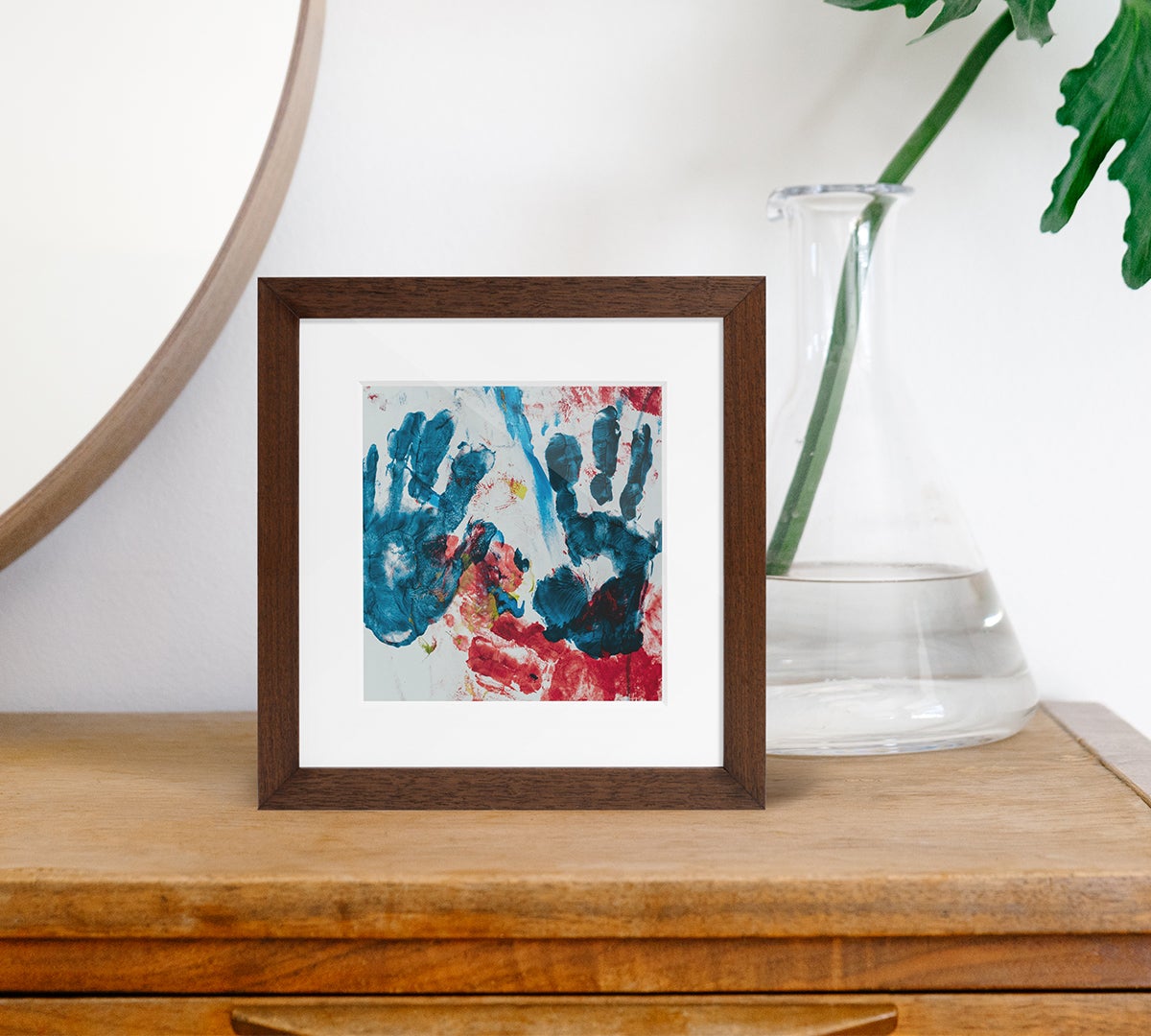 Soon enough, those tiny hands won't be all that tiny anymore! But by preserving their hand- or footprints in print, you'll capture all the cuteness of their little appendages for dad to look back on. All you have to do is have your kiddo place their hand in non-toxic paint and then place it on paper. Then scan it and upload it to the editor to frame it and give it permanence for years to come. (It might go without saying, but be sure to create the art in an area that will be easy to clean up afterward!)
---
Idea 12
Look what I learned!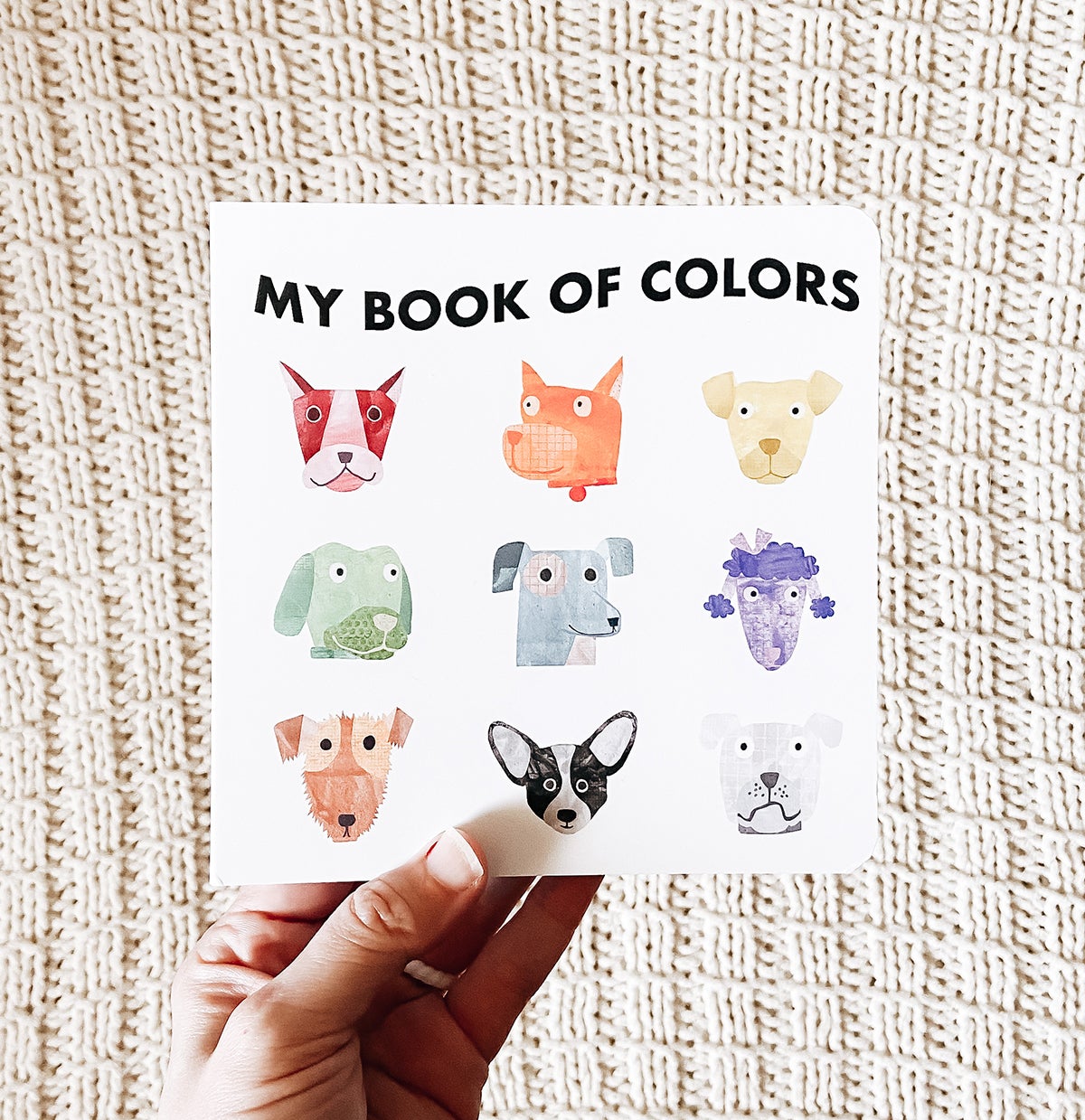 Your little loves learning and dad loves helping — so we dreamed up a DIY Father's day gift from kids that can turn lessons into quality time. It's as easy as filling our Baby Board Book with letters, numbers, familiar faces, places, or things. It even offers pre-designed themes that make it easy to create a book in less time than it takes to watch dad's favorite movie. There's no better way to jumpstart learning!
---
Bonus
Take him on a
photo scavenger hunt.
Gifts are great, but activities can make for engaging Father's Day ideas for kids and dad alike. Our go-to? A photo scavenger hunt! Perfect for kiddos who are a little bit older, this unique take on the classic scavenger hunt encourages curiosity, exploration, and time spent together. Best of all: it's easy enough to set your scavenger hunt up in your neighborhood.

Pro tip: Round up your favorite photos from the day and print them in a photo book to turn the activity into a gift dad can't wait to flip through.
---
Now that you have some DIY ideas for Father's Day...
It's time to team up with your little and get creative! No matter which idea you choose, we'd love to see what you create. Just tag @artifactuprising on Instagram and use #TellOn.