---
Idea 01
Days With Dad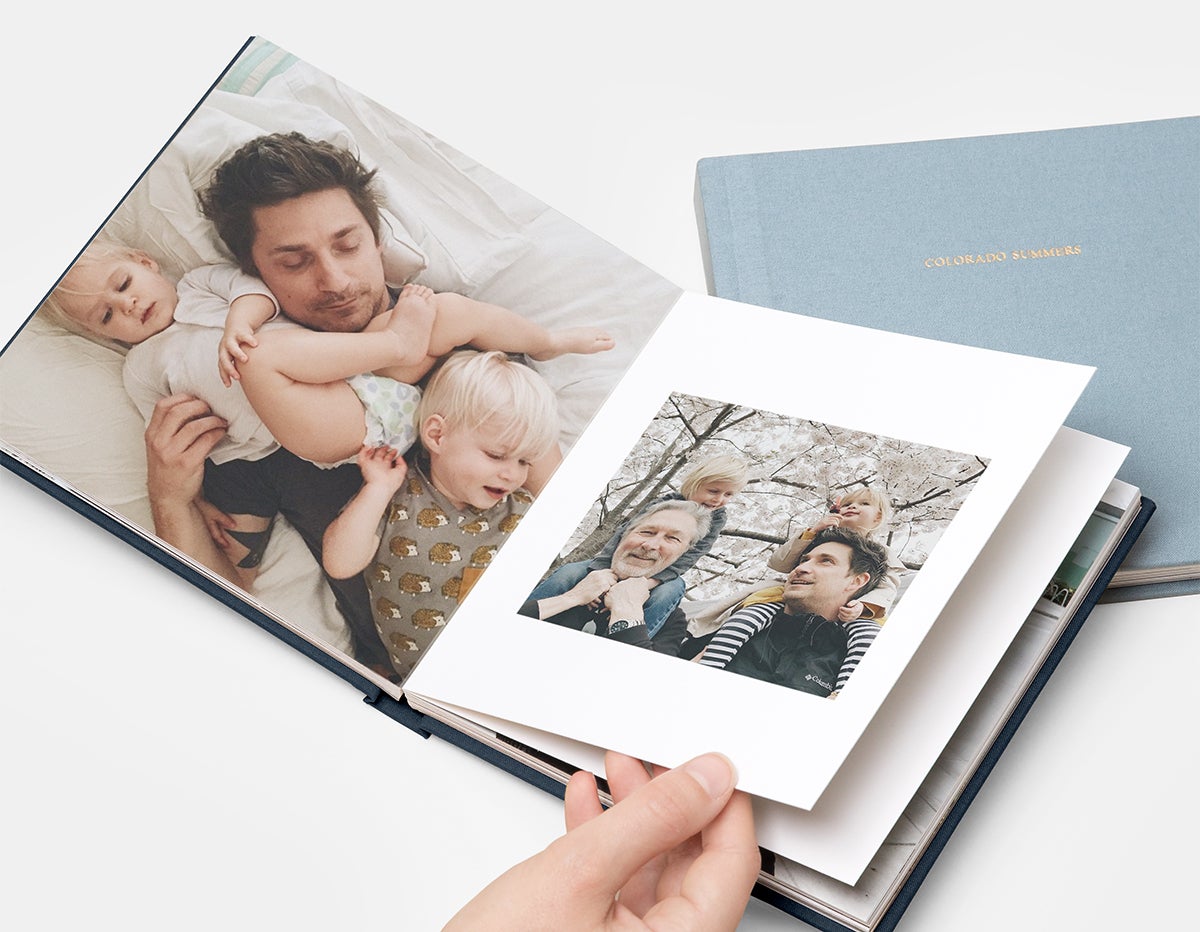 Chances are, your best days with him are his best days period. Put those many moments in print, giving them the permanence they deserve... and dad a chance to flip through his favorites. Of our many photo albums, the Everyday Photo Book is the quickest and easiest to build, thanks to its simple, user-friendly templates. Gather the photos you both hold close from your camera rolls and build a meaningful photo book he'll hold onto — all in less time than it takes to watch a movie.
---
Idea 02
A Card Made a Keeper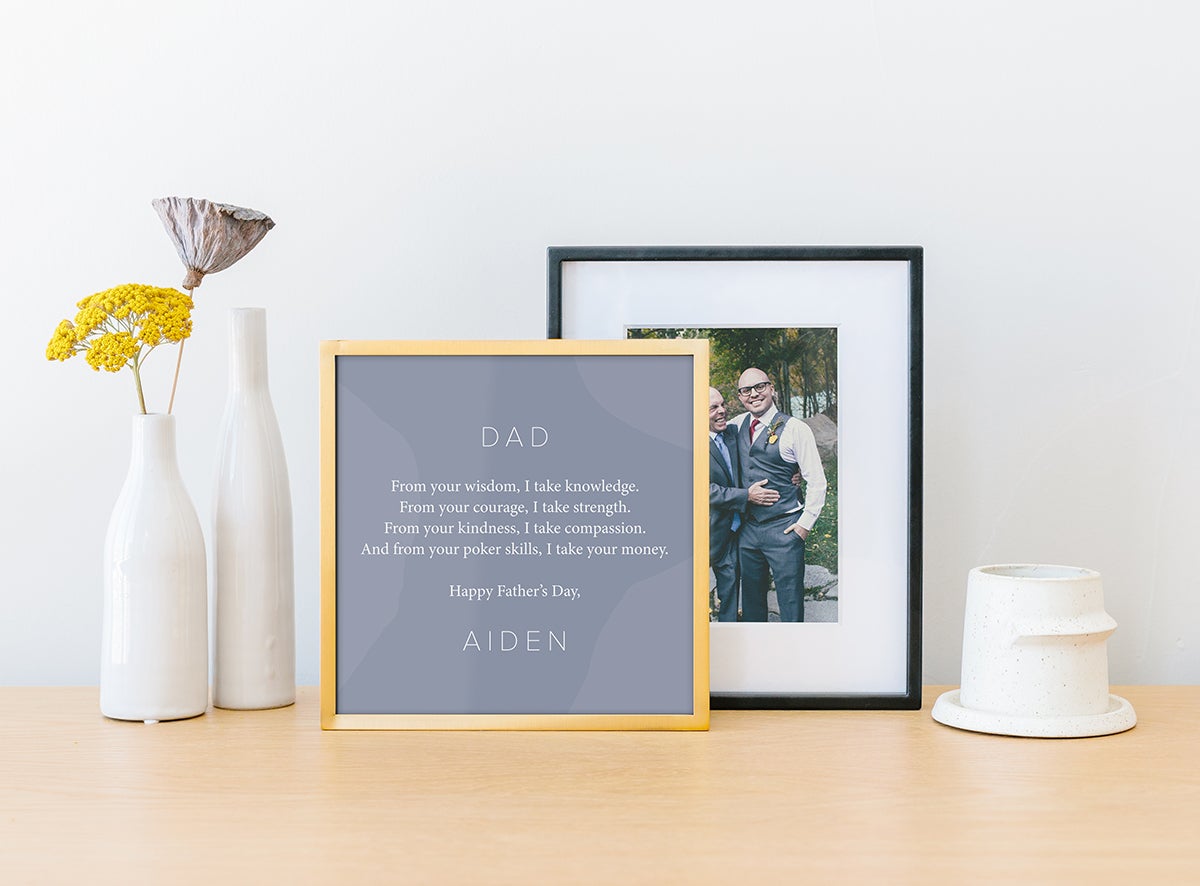 Looking for thoughtful gifts for dad? Look no further than this gift idea that takes little effort while creating lots of meaning. Simply combine your card and gift into a keeper he can display virtually anywhere, sourcing your words from the little one or putting pen to paper yourself. It's the perfect reminder that he's appreciated for all that he does.

Pro tip: For a personal touch, scan your handwritten note as you would an old photo. Then, upload it to the editor as a .jpg file. (These tips for scanning old photos may help.)
---
Idea 03
His Story, Preserved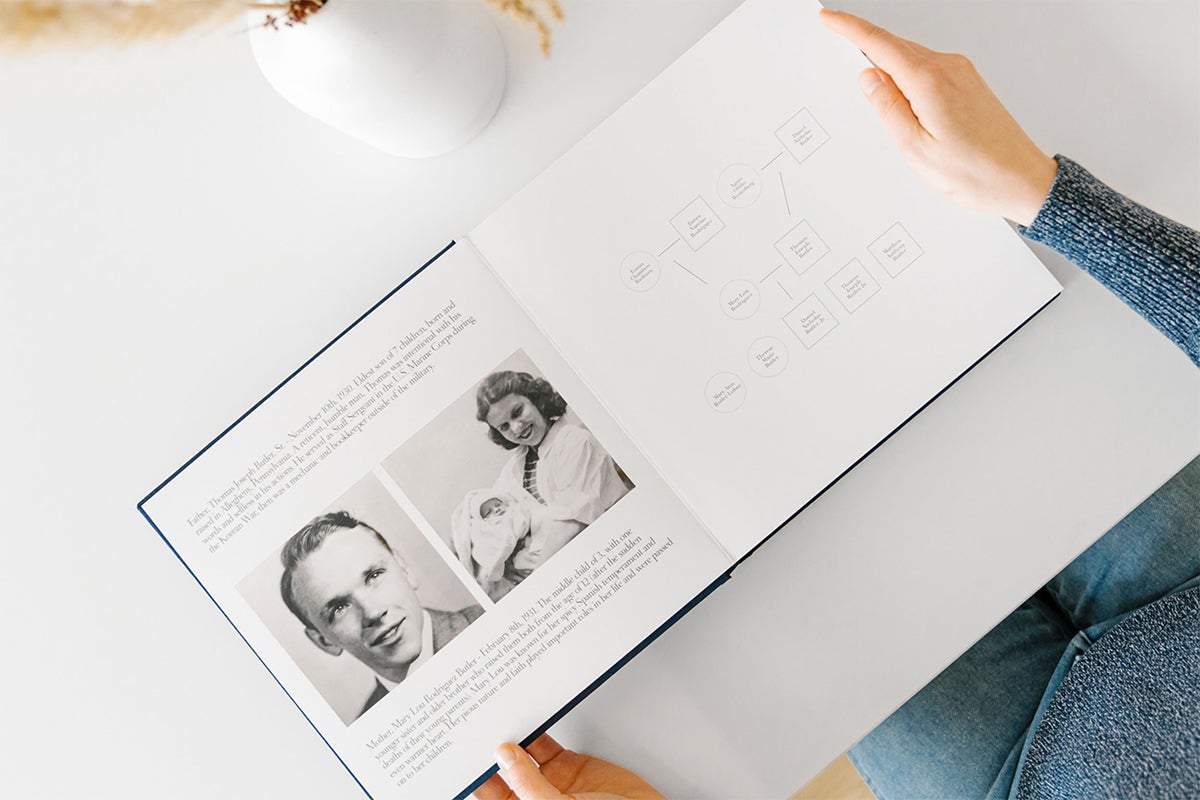 Take a page out of Artifact Uprising team member Erin's book by creating a one-of-a-kind album that puts his personal history in print. Filled with news clippings, hand-written letters, and other little sentimentals collected from family and friends, Erin's book recreated her dad's narrative in a novel way, paying tribute to his many accomplishments and the marks he made on many lives along the way.
---
Idea 04
Frame by Frame
Surprise him with a gift that everyone can get in on: a series of framed prints featuring photos chosen by different members of the family. Side by side, these favorites will tell the rich story of a man who means more to his family than he could ever know. Opt for the same frame style across the board to keep it cohesive or get creative by mixing and matching frames and finishes for a gallery wall in the making.
---
Idea 05
Desktop Inspiration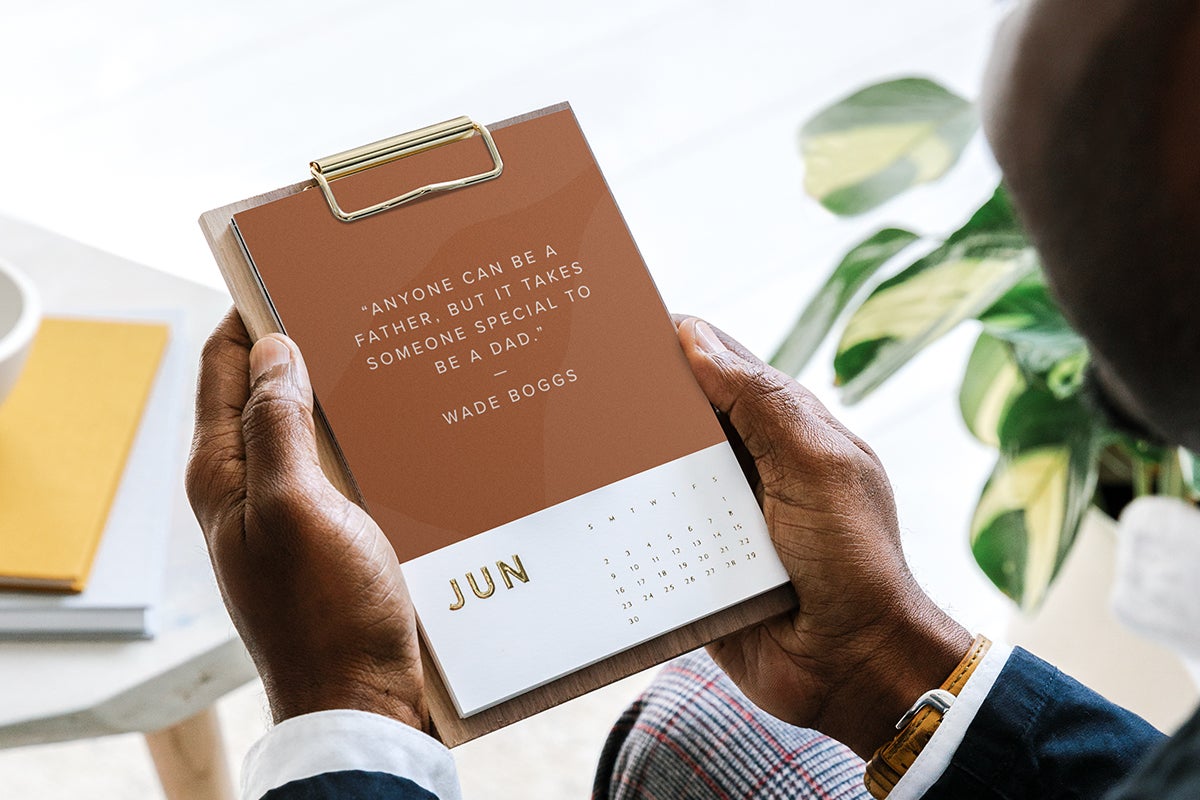 Bring a touch of home to any office space with an inspirational spin on traditional photo calendars. Simply upload quotes, inside jokes, dad-isms, or whatever fits your unique relationship best to give them a year round reminder of the things that truly matter. Whether it's a late night at the office or an early start to the day, your words will give them a much-needed spark to take on the task at hand.

Pro tip: To create this calendar, each quote must be uploaded as a .jpg image into the editor. A free design tool like Canva can help you stylize your words and save them as images with minimal effort.
---
Idea 06
Storytime Starring Dad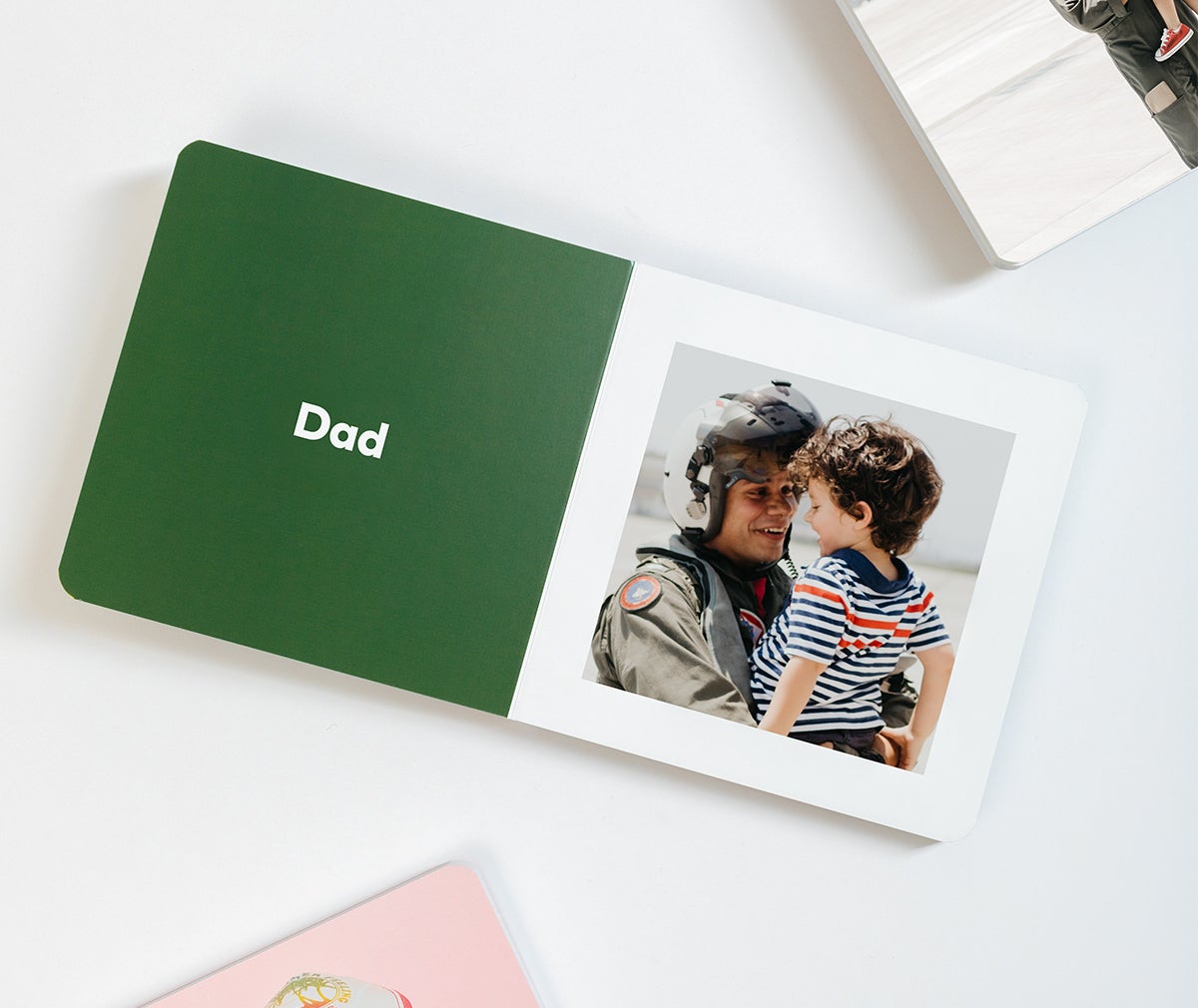 For fathers, grandfathers, or uncles of toddlers and newborns, what could be a better gift than that of story time with their favorite little. Fill the durable, baby-tested pages of a Board Book with the story of dad, a modern superhero with healing hugs and boundless love. Or, dream up a modern day tale of adventure with the whole family front and center. With the ability to choose between pre-designed themes or a totally custom book, where you take it is up to you.
---
Idea 07
Notes of Appreciation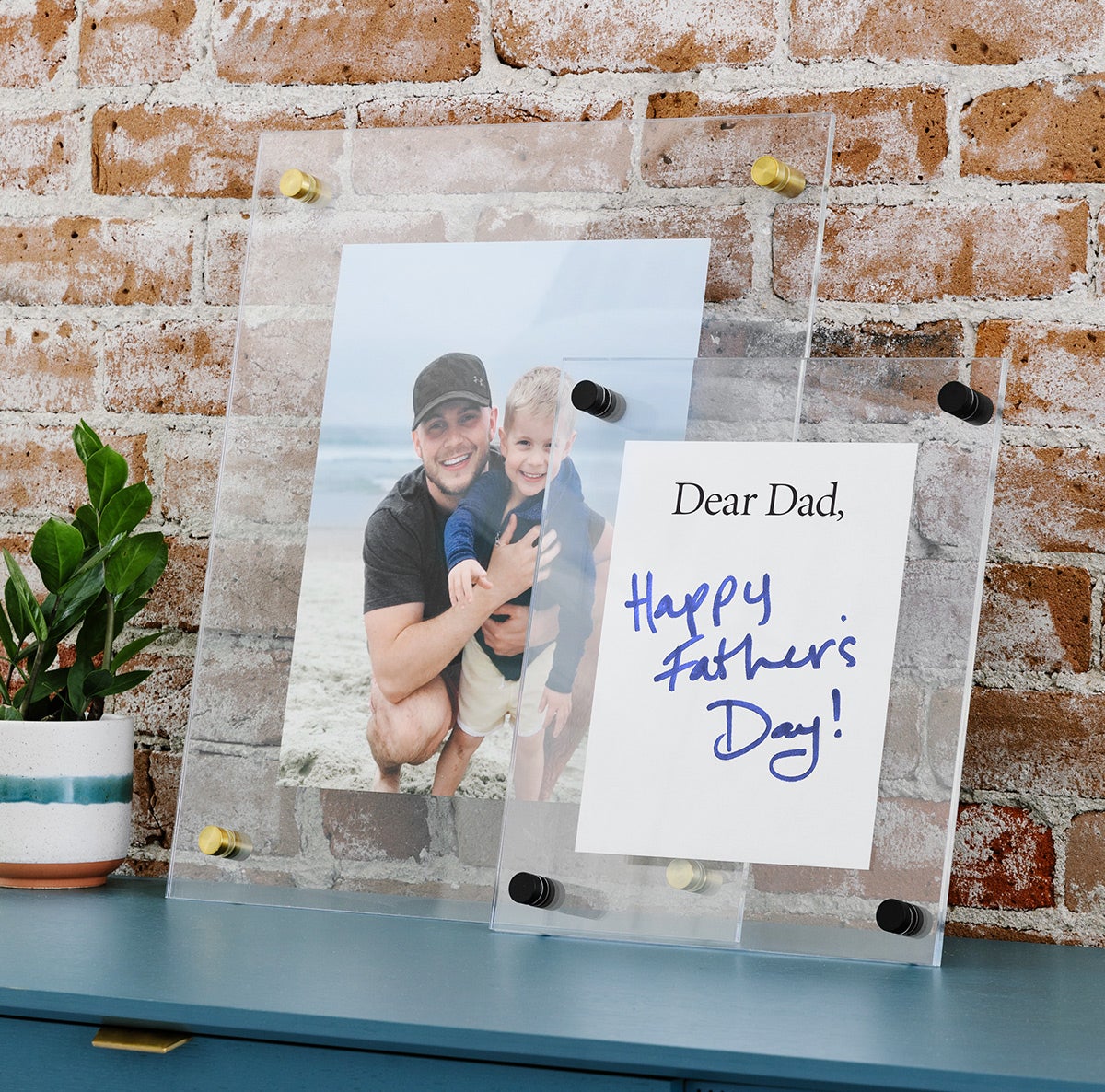 Some of the most creative Father's Day gifts are those that feel fresh every day — just like this elevated, out-of-the-box take on the family whiteboard. Start with our Floating Frame, which includes a print, and leave it mostly blank with a heading of "Dear Dad." Be sure to leave a dry- or wet-erase marker next to the board so the family can leave little notes day in and day out. The first one is easy: Happy Father's Day!

Pro tip: Upload the text as a .jpg photo in the editor, leaving plenty of white space below the text for notes.
---
Idea 08
A Home for His Sentimentals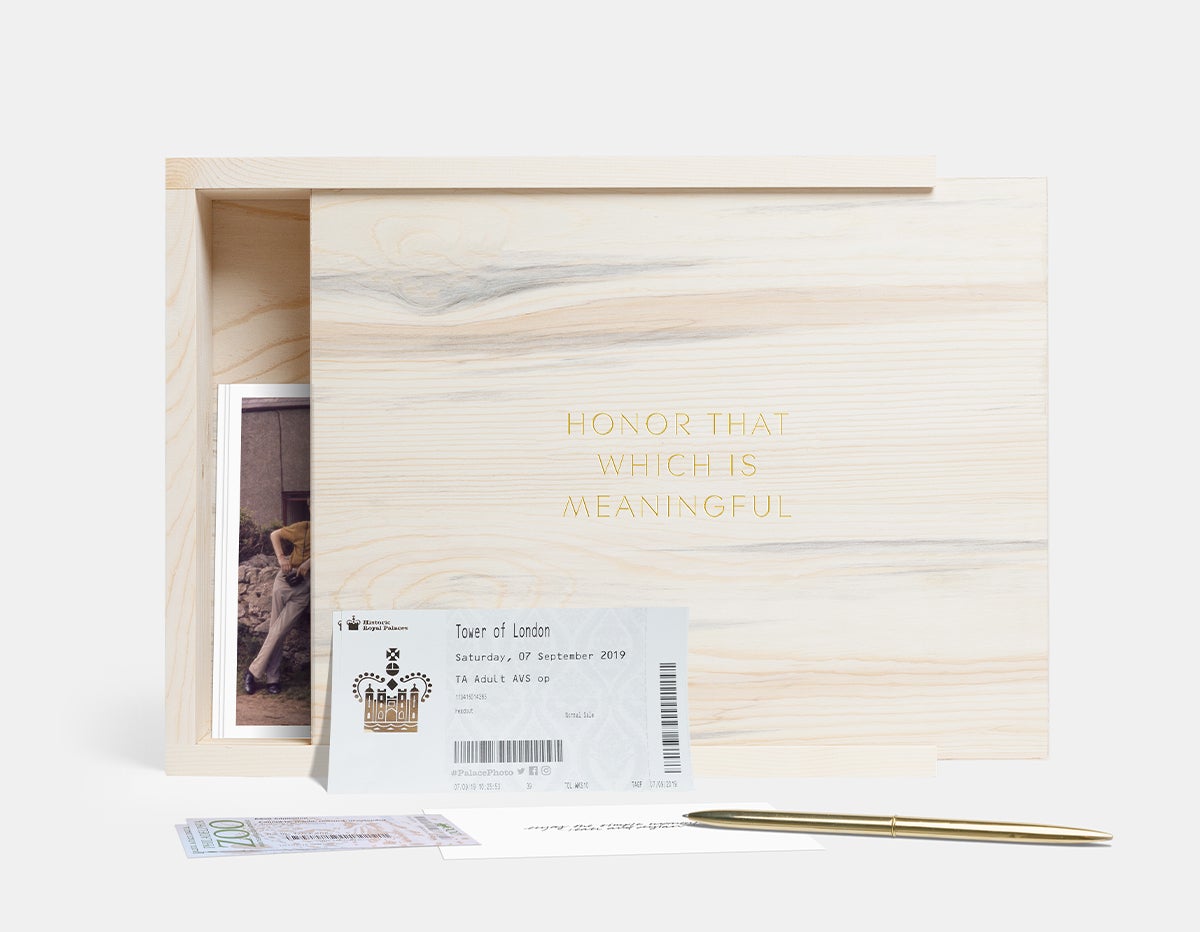 The most unique father's day gift ideas are more than meets the eye, just like the Wooden Quote Box. Sustainably handcrafted from reclaimed mountain beetle pine in the USA, it's just waiting to be filled with the meaningful little somethings that mean so much to him. Give it a head start by sliding in the ticket stub from a ball game attended together, drawings from grandchildren, a set of Everyday Photo Prints, or other mementos that he's sure to return to often.
---
Idea 09
Lessons From Dad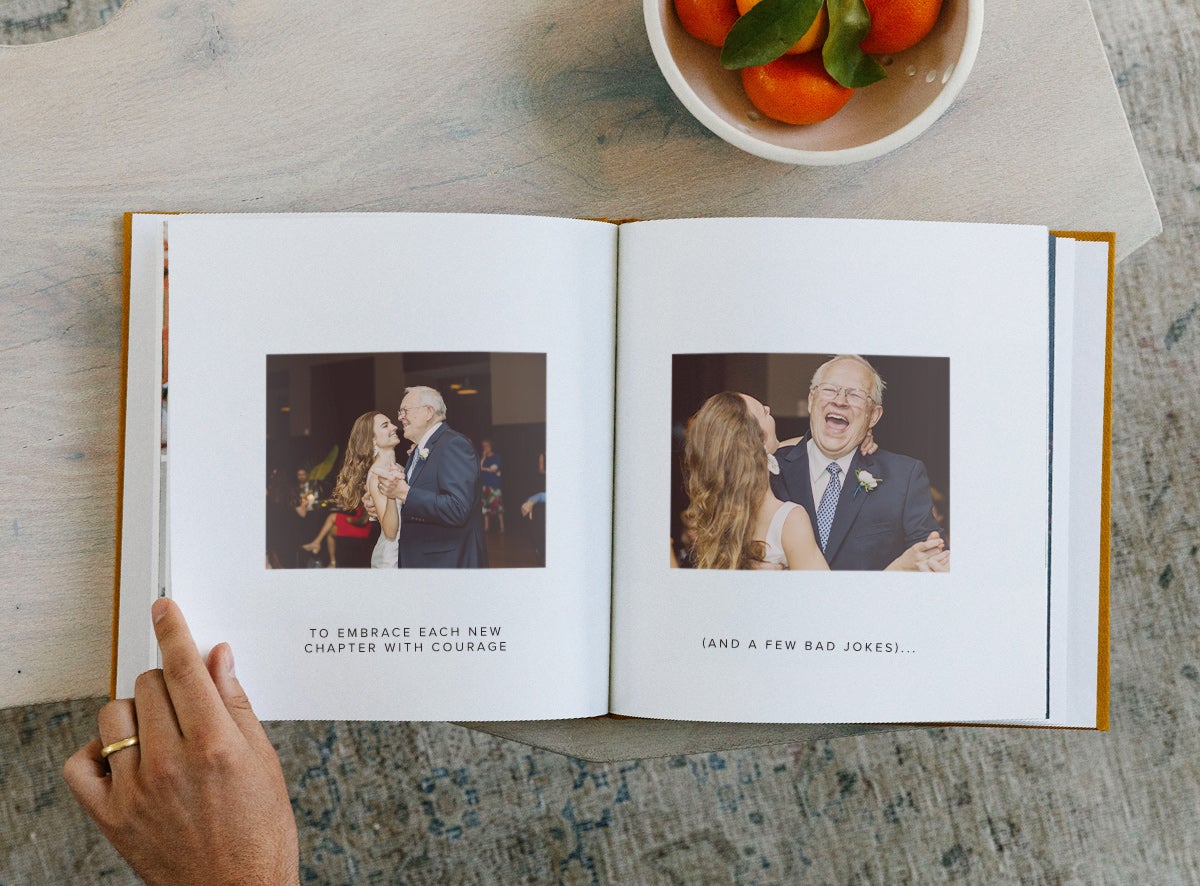 There's no shortage to the lessons that our father figures teach us, each of which deserves its own thanks. Recount them in an album by giving these lessons their own pages, pairing captions and stories with photos that symbolize the sentiment. Our Hardcover Photo Book allows you to easily add text alongside your images, for simplified storytelling that works seamlessly for this gift idea.
---
Idea 10
A New Way to Display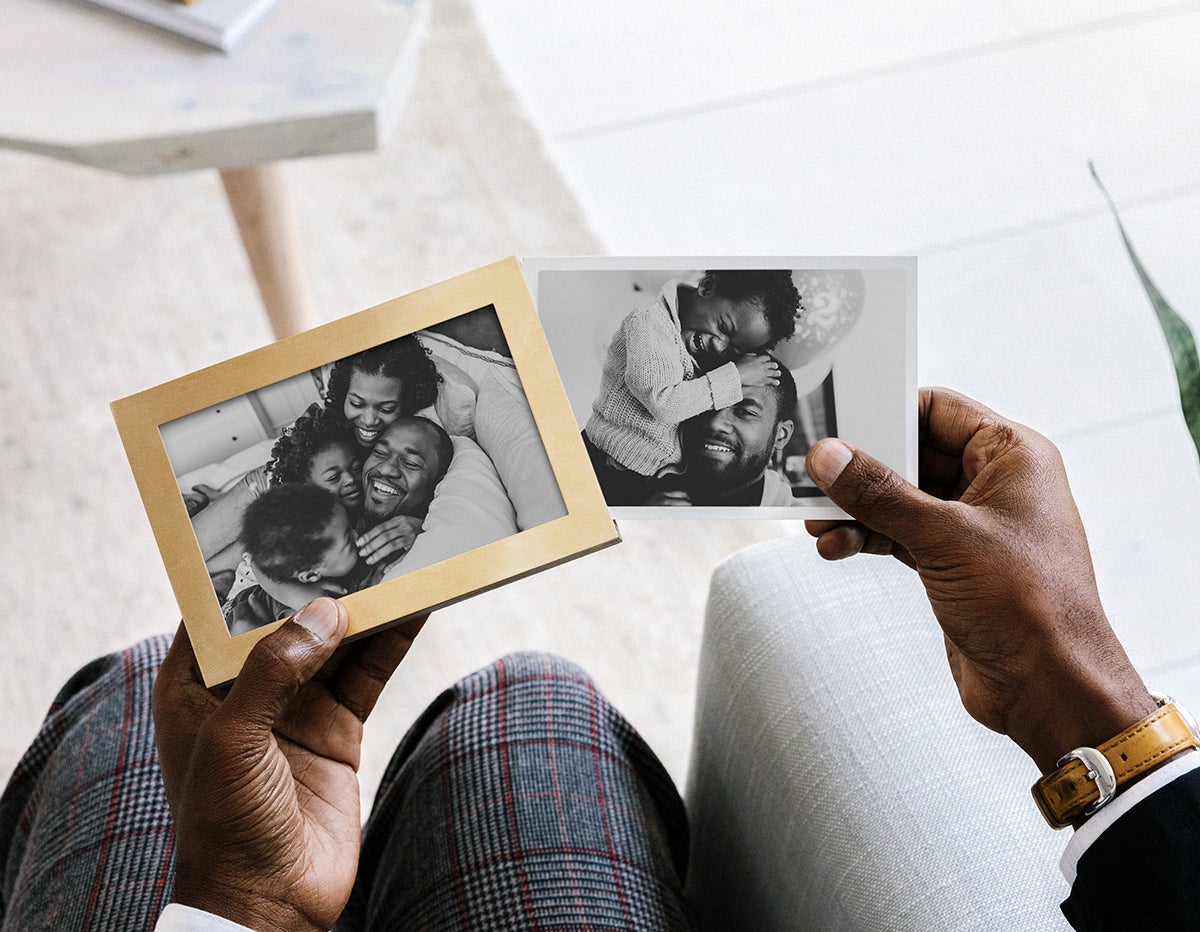 Gifting an analog dad in a digital world? Keep things classic while giving him the same kind of personalization as a digital frame. The Brass & Wood Display Box is an elevated blend of storage and display, with room for a photo in the front and up to 50 prints in the back. An especially thoughtful gift for those in assisted living, he'll have the freedom to change the featured image as often as he likes, coming back to favorites again and again.
---
Just a Thought
Give It a Little Extra Love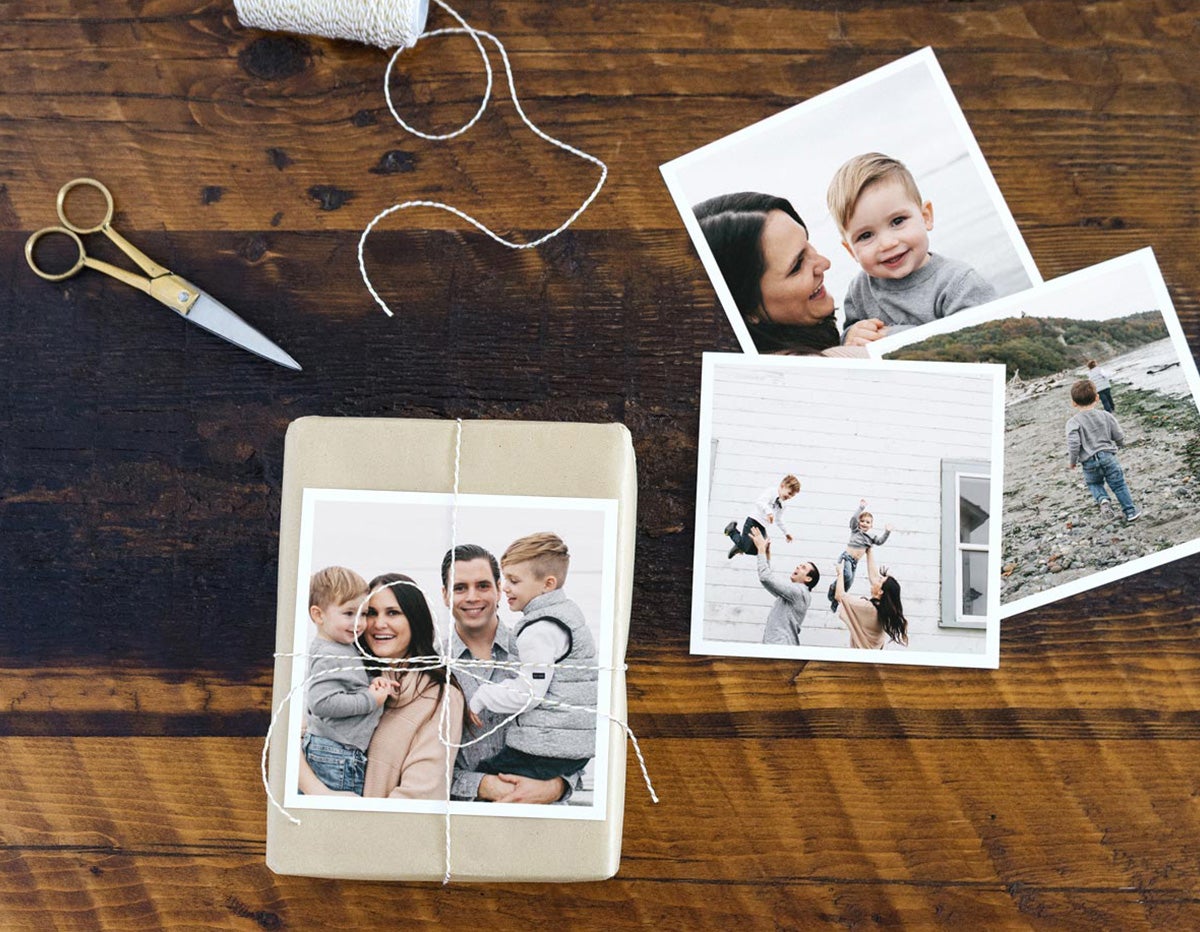 Give an already meaningful gift that little extra something by using heartfelt photos in your wrapping — all it takes is your favorite photo print and a little bit of thread.
---
Make His Day
Love These Unique Gifts for Dad?