Tip 01
Land on a budget
There are several things to consider when coming up with your number, and once you have it set, many ways to apply it toward the services you need most.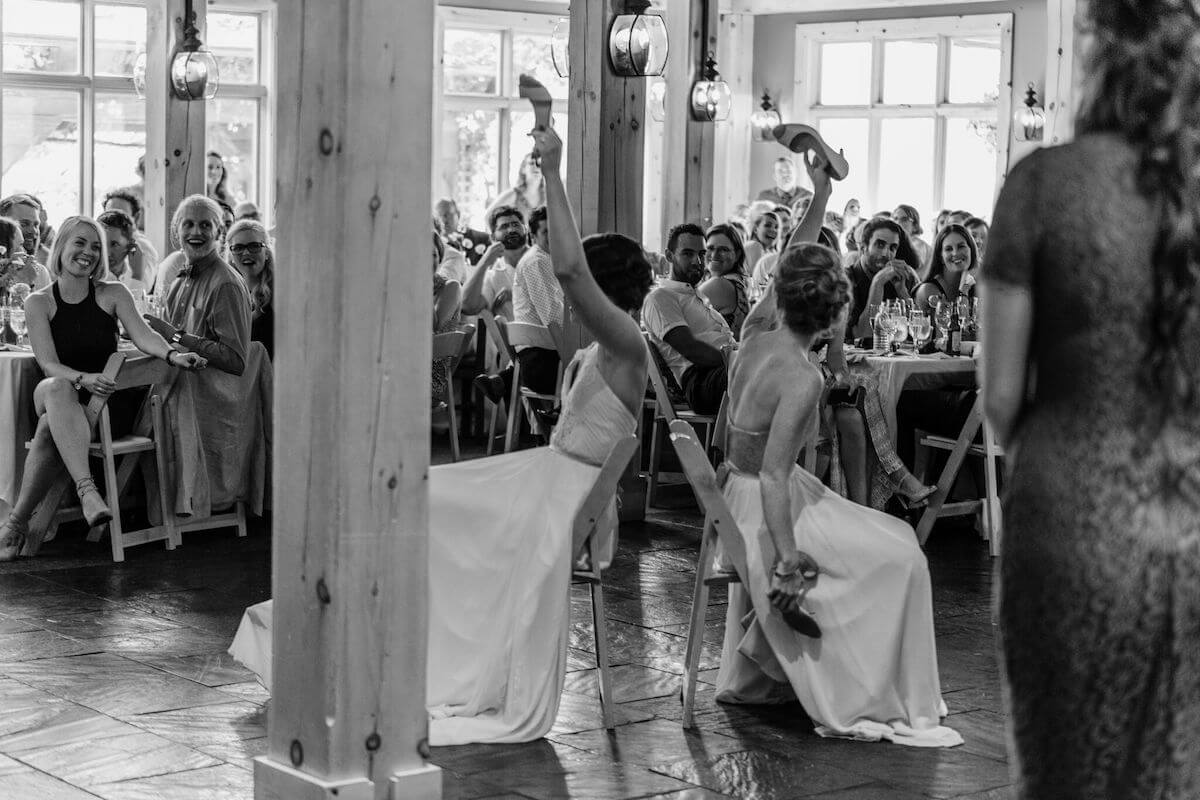 "The first thing I would suggest when setting your initial budget is get into research mode! Find a few wedding photographers in your area that post rates publicly on their websites, just so you can get a general idea of what things cost and start with a realistic jumping off point. The other big factors can be timeline and shot list expectations—for example, I offer a sliding scale depending on the length of hours I would be needed on the day. If you are trying to save money, but photos of the prep and getting ready aspect of the day are important to you, perhaps you'll be willing to cut some time off capturing the reception. Things like adding a second photographer will also contribute to the final quote. Just be ready to think about those kind of decisions and communicate with your partner about what is important to you both!"

– Kristine Cofsky
---
Tip 02
Know your style
Find not only what appeals to you now, but will for generations to come. Looking beyond photography trends will lead you to discover your true taste.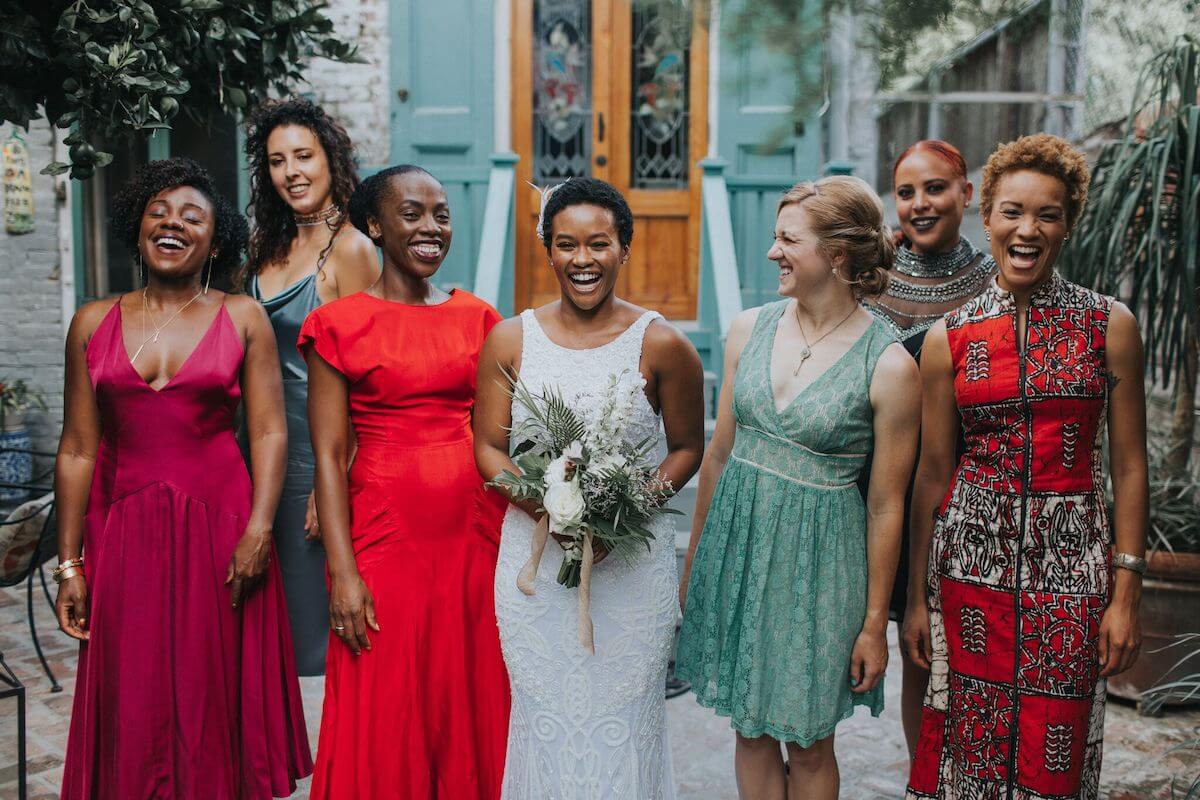 "Even for the couples who aren't photography savvy, I'd suggest making a collection of your favorite wedding photos that you've seen, and ask yourself why you like them — is it the editing, composition, their ability to capture emotion? Then find a photographer that does that thing really well, and show them your collection to get aligned."

– Hannah McSwain
---
Tip 03
Look beyond portfolio highlights
Viewing a full gallery or two of real weddings a photographer has shot will allow you to see a more comprehensive range, from family portraits to reception detail shots.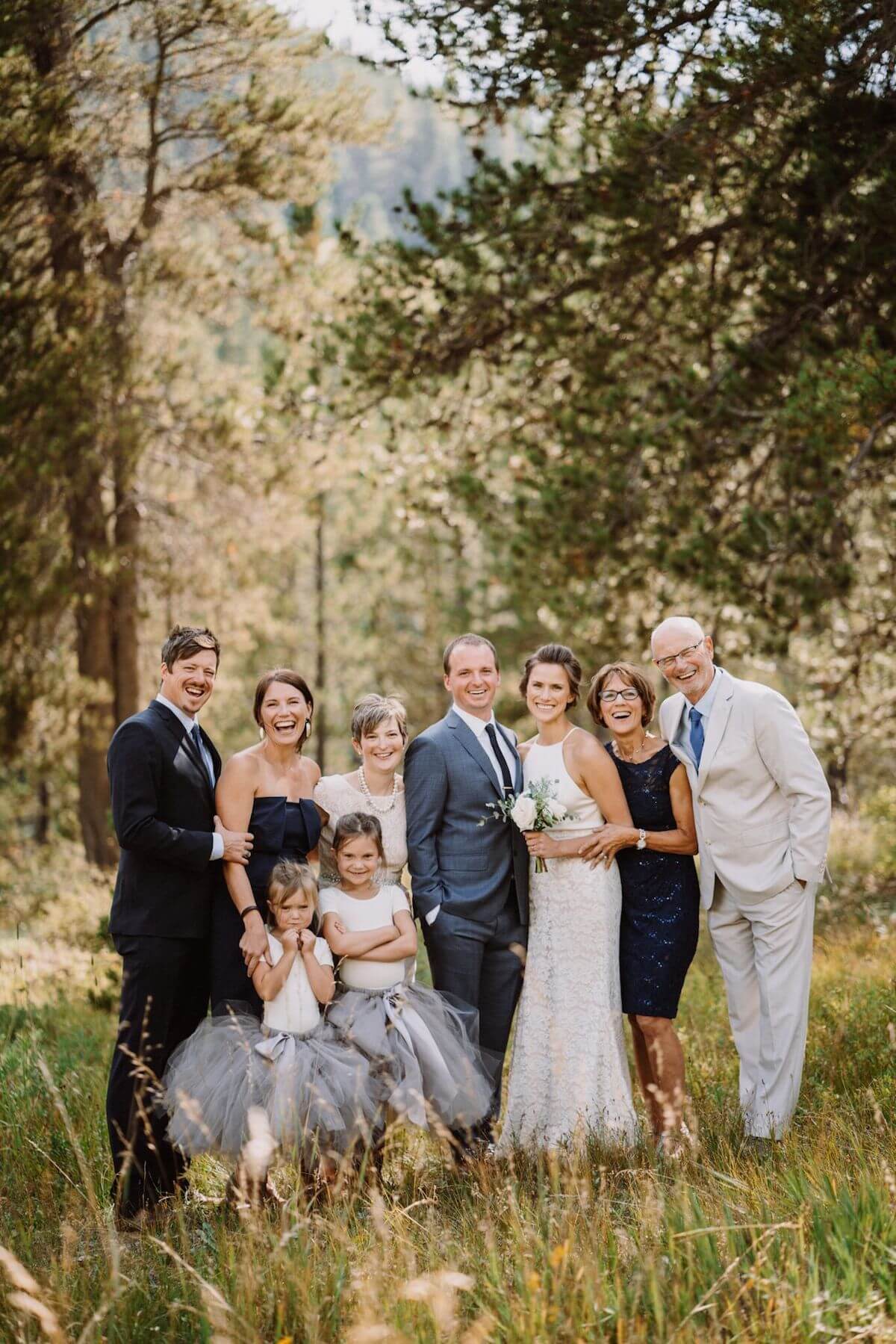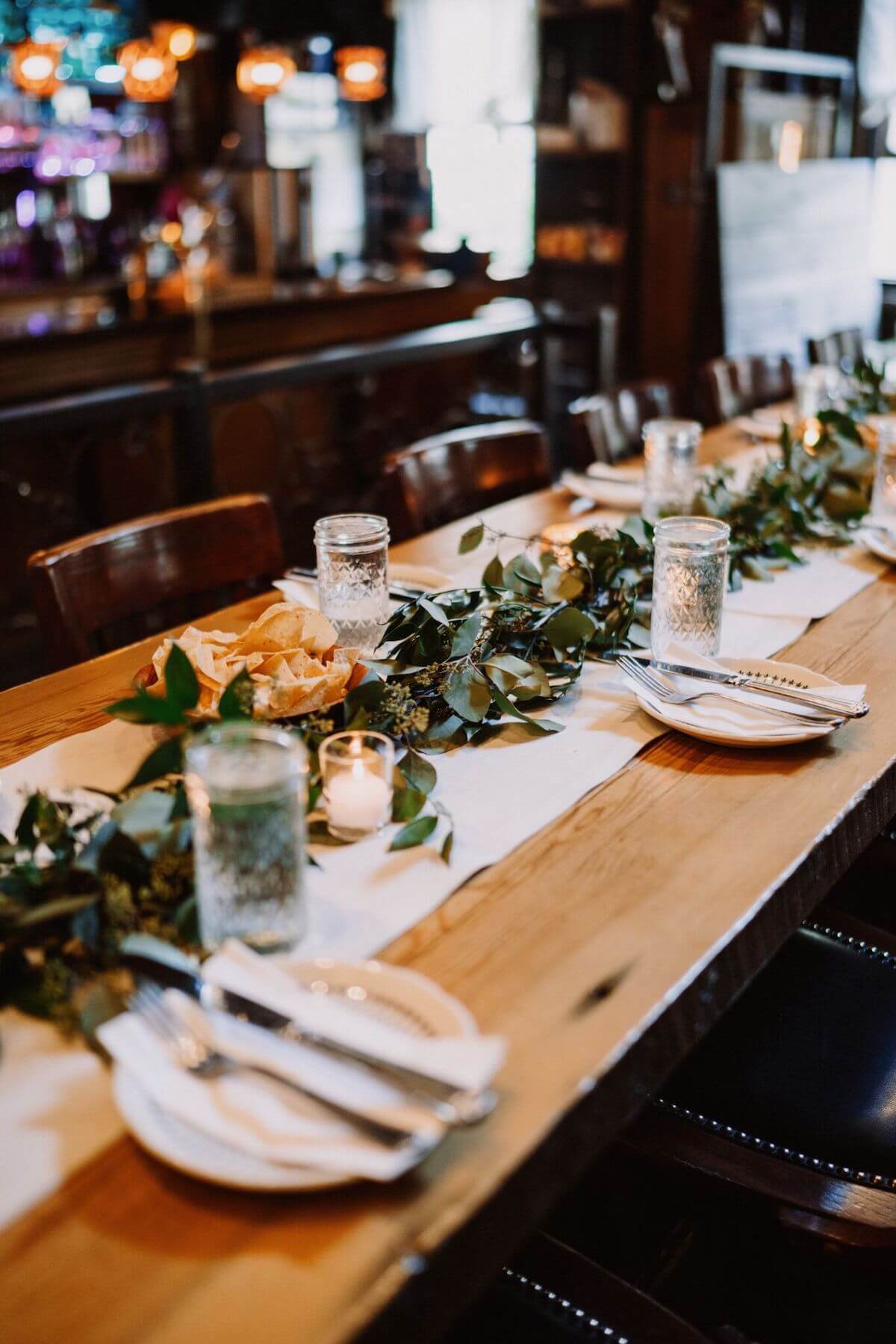 "Look for honesty, truth, and emotional connection in a photographer's work. Think back on an event that meant something meaningful in your life. Those meaningful moments in our lives are a series of images in motion. A single frame in our memory can contain incredible intimacy, joy, fear, love, anxiousness, or the "indescribable" we often experience. If those defining moments in your life were captured by a photographer, would they capture you looking right into a camera, wondering what to do with your hands? These moments aren't planned. They aren't staged. They are real. Honest. Raw. Not always perfect. They have motion. Movement. They are part of a MUCH bigger story. Just like your wedding day. What resonates within you? Look for that. I believe you'll know it when you see it."

– David Fiser
---
Tip 04
Consider the lighting at your venues
Whether it'll be a sunny, outside setup or low-lit, indoor ambiance, assessing the amount, source, and timing of light in your venue is key to making proper arrangements with the photographer.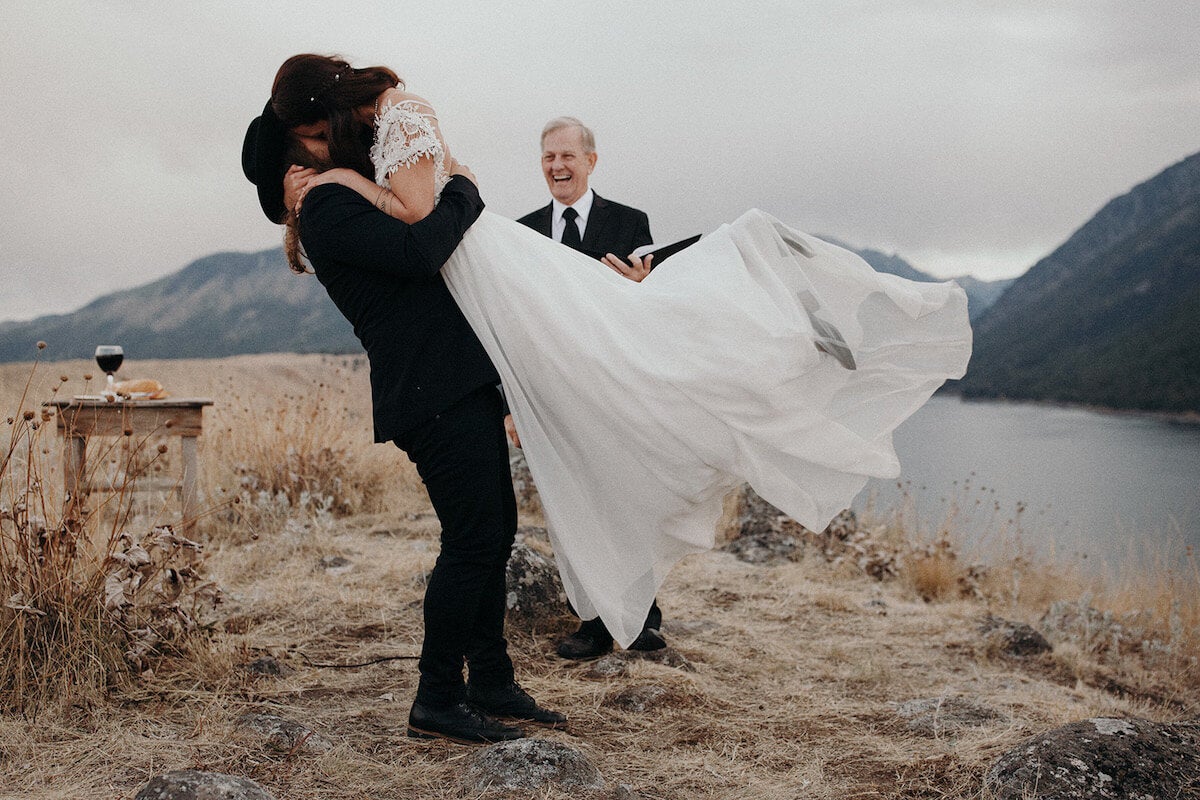 "Light is the one thing that can truly make or break a photo. A fall or winter wedding (where cloudy days are more common) is going to look different than a sunny, summer wedding. Having a ceremony in the late afternoon (4 – 6 pm during the summer months) can be much better for lighting purposes over a midday ceremony. So my biggest advice to couples is to just ask questions about light when chatting with a photographer. A true professional should be able to easily explain different lighting situations and outcomes, and help a couple structure a wedding timeline in a way that gives the best lighting possible throughout the day."

– Jordan Voth
---
Tip 05
Use the engagement photo session as a trial run
An initial shoot with a photographer lets you meet each other in person, gauge chemistry, and see their style firsthand.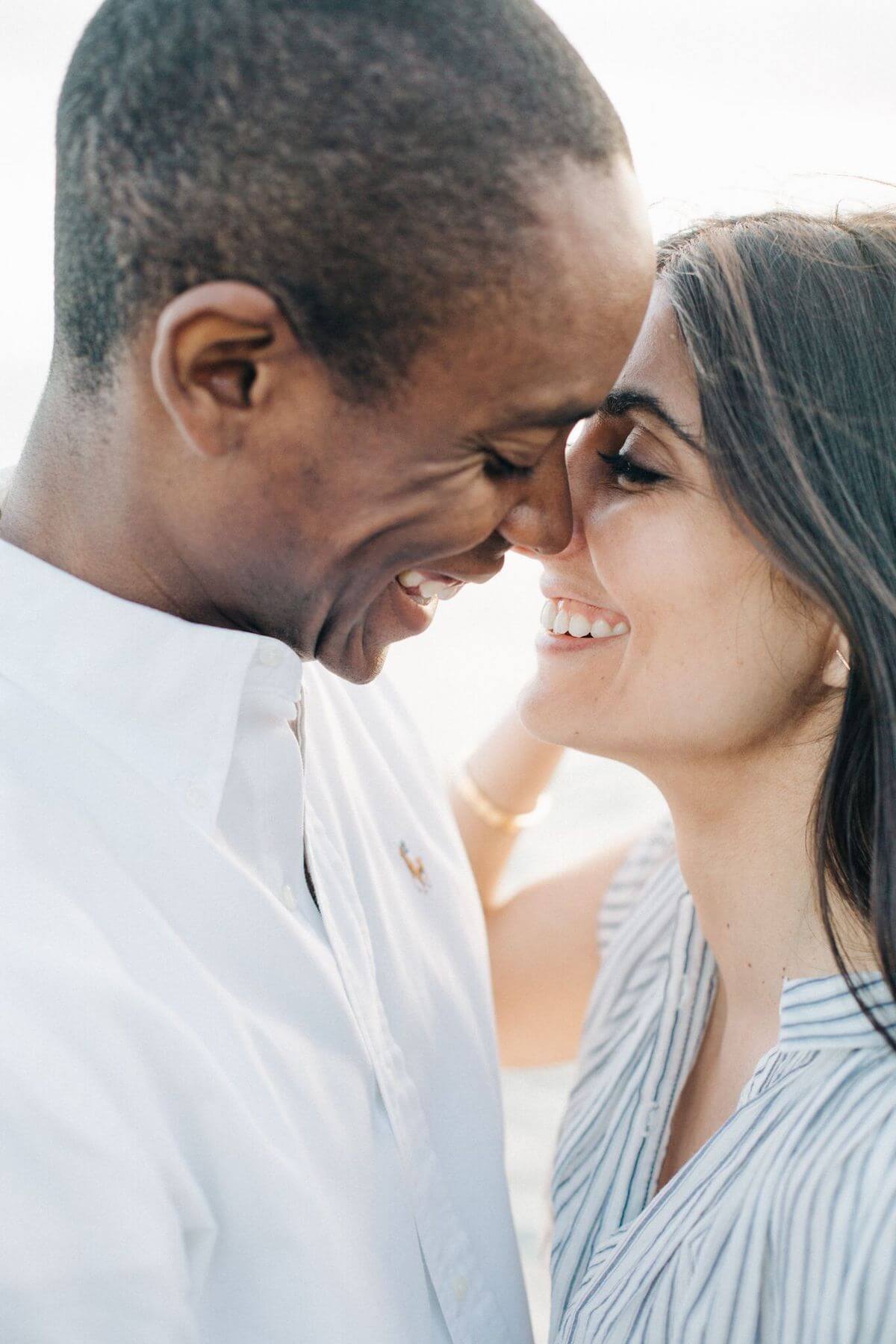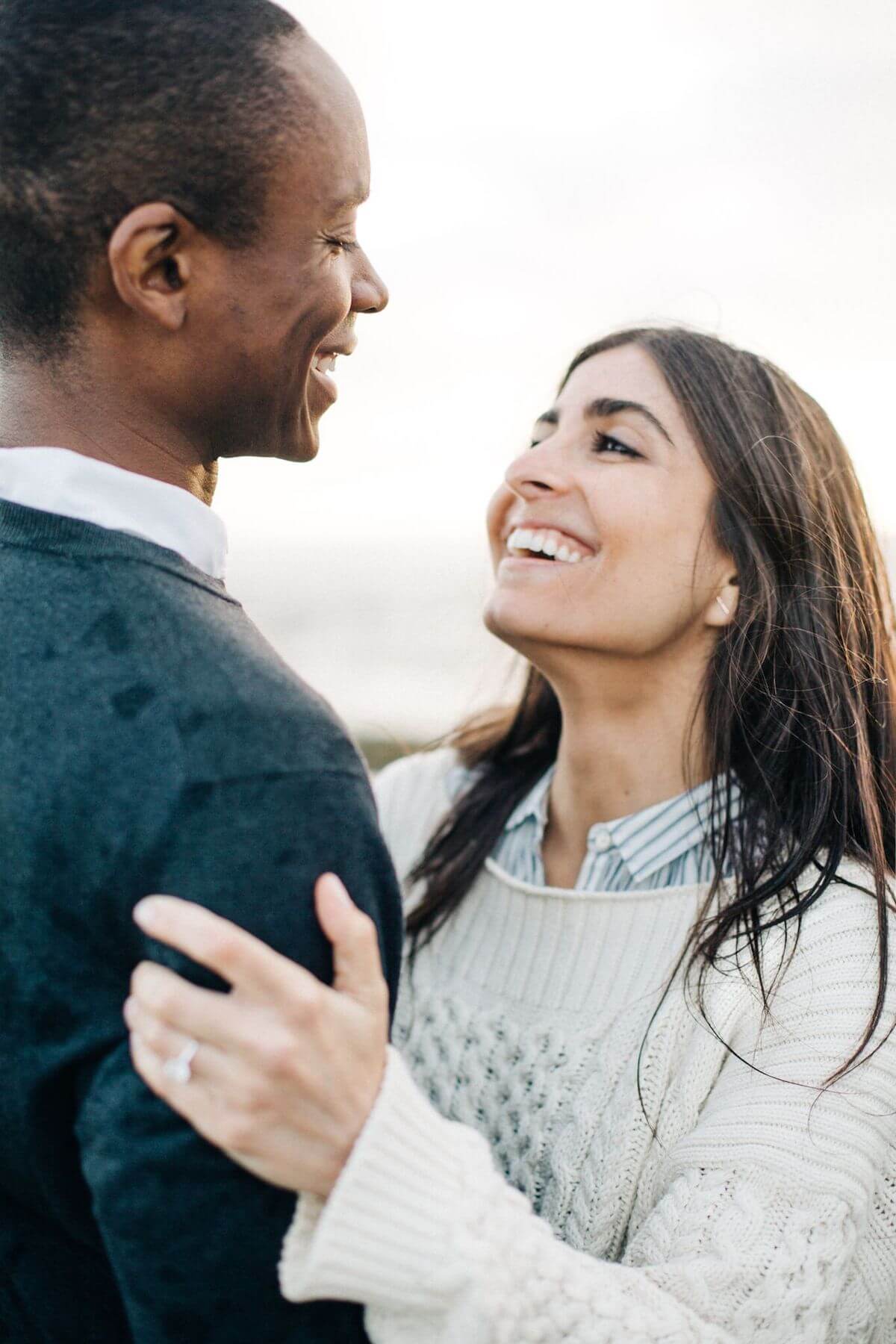 "I love having an engagement session. I think of it as practice. Most couples aren't used to getting their picture taken, so having a little session before the wedding gives you time to get used to it. It also helps me see how best to encourage you, find out what you are comfortable with, and makes me feel more like a friend the day of the wedding. Engagement sessions give people confidence—once they get the photos back and they see that they are beautiful and lovely and take a damn good picture, they are typically less anxious about the photos the day of the wedding."

– Meghan Sadler
---
Tip 06
Ask the overlooked questions
There are so many questions to ask, but which will yield the most telling answers? To get a good feel for your photographer, here's one you shouldn't skip.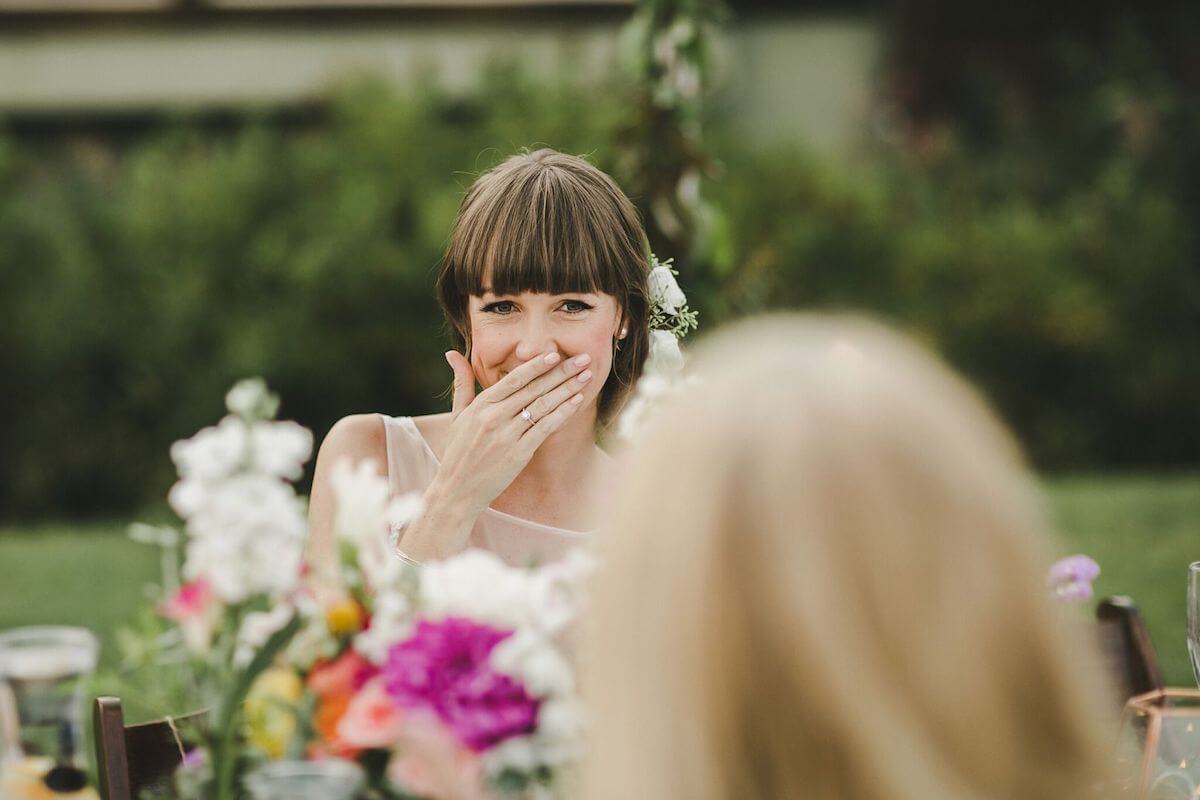 "'What is your approach to wedding day photography?' It is important to not only know the photographer's style of images, but the way that they shoot in order to get those images. Are they like a fly on the wall, or do they like to get right in there posing people and creating moments throughout the day? Do they capture a lot of candid imagery, or do they give a lot of direction? Your experience with the photographer on your wedding day can be just as important as the final images you receive, and this question should lend some crucial insight."

– Shari & Mike
---
Tip 07
Understand rights to the photos
The permissions and legal intricacies around rights to wedding photos can often be blurry, so any clarification you can get before signing off will benefit both you and the photographer down the line.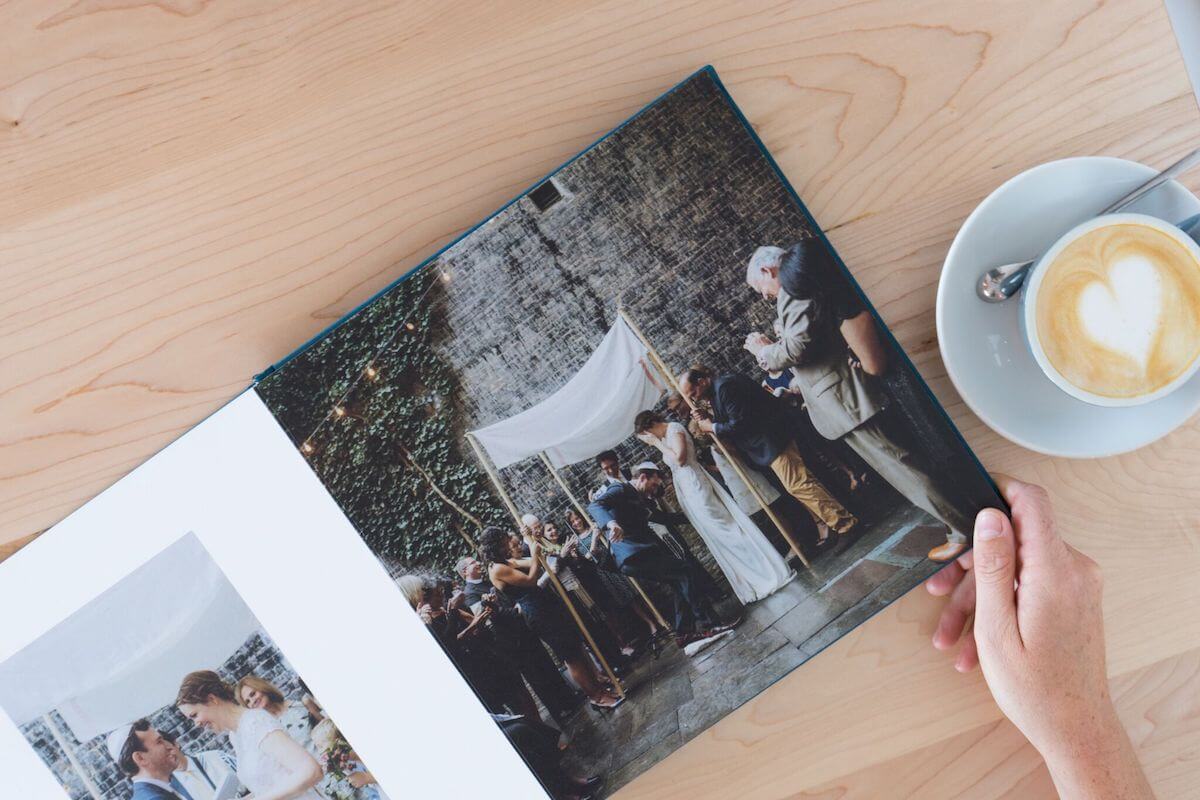 "For my clients, I typically own the rights to the images, while giving the couple/family personal use to them. They receive high resolution files so they are able to print and post on the internet for personal use as much as they would like, with the only modification allowed being cropping. Before using any couple's imagery in a business portfolio, it's best to check with them first. When it comes to any type of commercial usage or business usage with other vendors, it just becomes a conversation, but I am typically very flexible. I look at photo permissions on a case-by-case basis, and if you have specific desires for the images, just ask so we can work something out."

– Meghan Sadler
---
Tip 08
Get the details for editing timeline and deliverables
After the last toast and grand exit, the photographer's work is far from finished. Knowing what to expect in the post-production process will help balance all that excitement and anticipation to relive your best day through photos.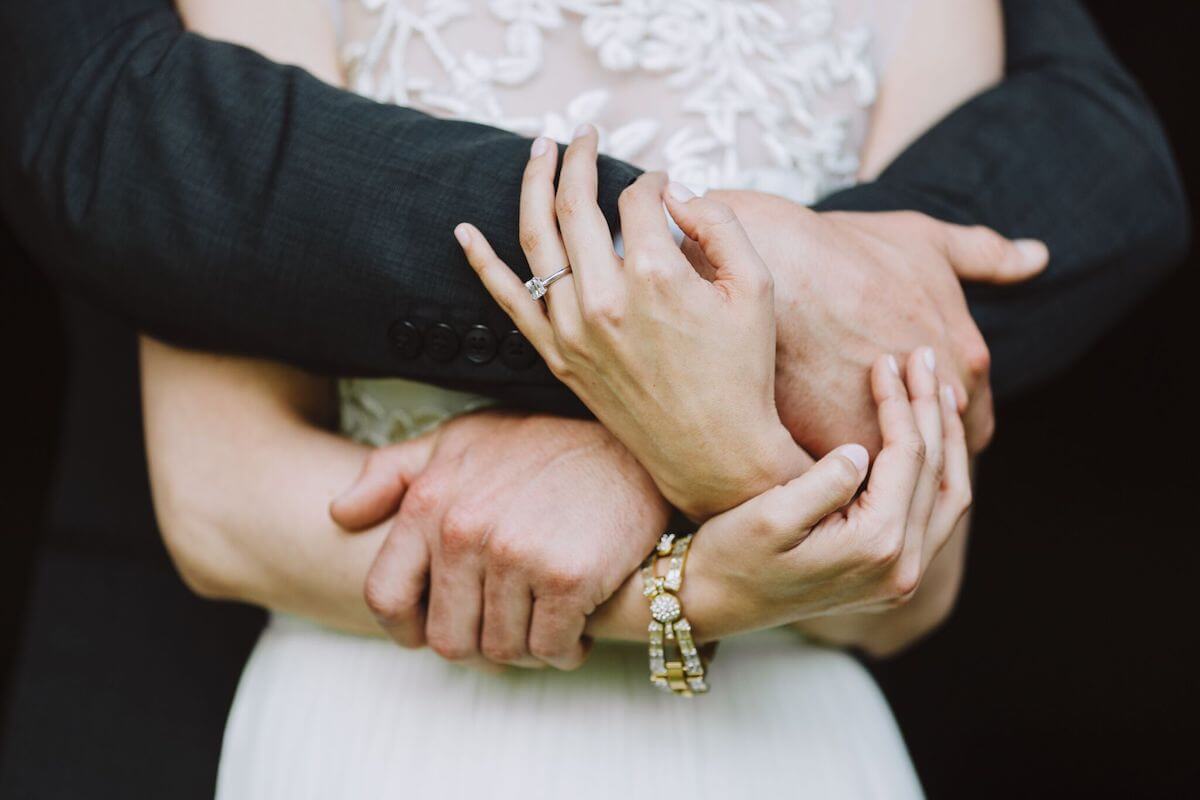 "Our couples can expect to get exactly what they see on our website, and nothing less. Our turnaround time in our contract says about 12 weeks to receive their full gallery of images, which includes roughly 1,000 images fully edited in color and in black and white. While we typically deliver galleries within just six weeks, there are photographers that take up to six months. Some couples receive instant downloads for hi-res images, and others tangible products and something to hold onto. Each package is different, so understand exactly what you're getting and when, up front."

– Jill & Ryan McGrath, With Love & Embers
---
Tip 09
Make sure you mesh
Look for an honest, organized, friendly photographer, because that's who will be spending the day by your side.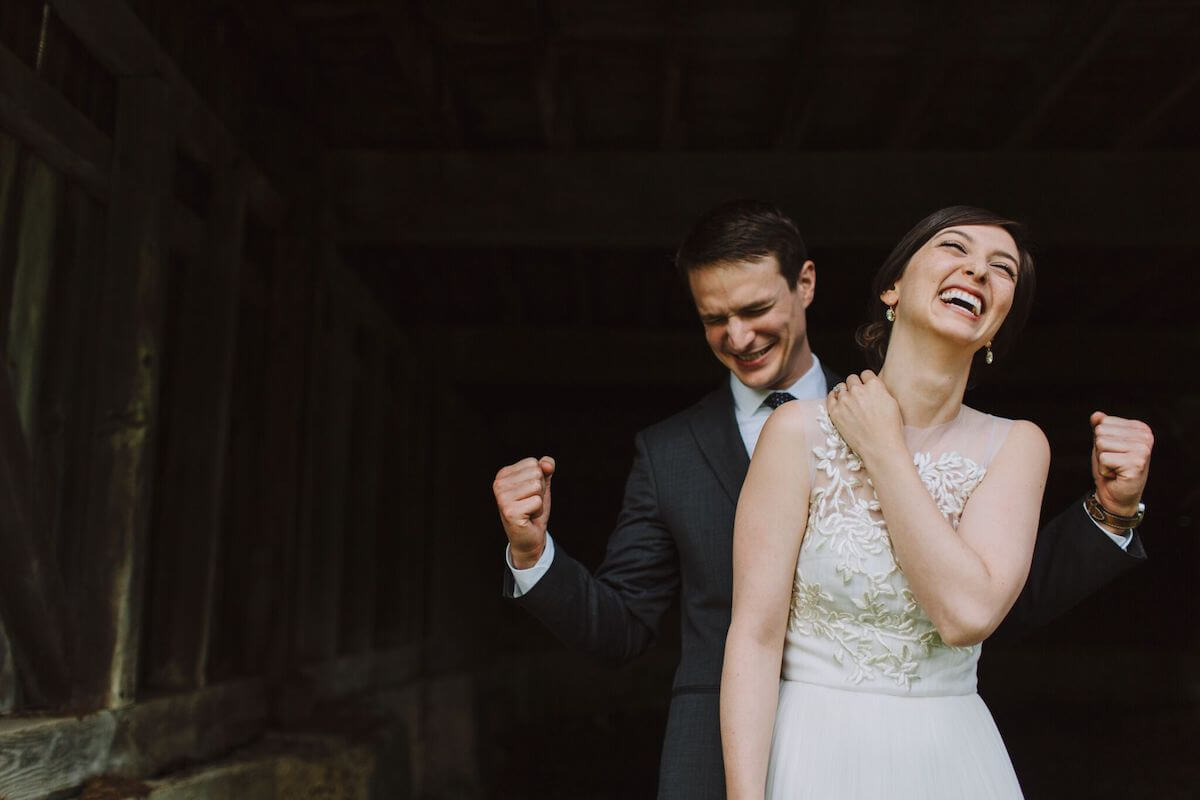 "We find that it's always helpful to arrange a video chat or meeting before booking. This gives couples an idea of who we are, and vice versa. There have been plenty of times we've talked to a couple and it just didn't feel like we'd be the right personality type or style for their day—and that's 100% OK. You have to find someone you feel comfortable with, who you like, and who you trust, because we are the artists you're entrusting with your most precious moments and memories. Meshing well with your photographer means you can just let them capture your day and create in a way that is not only true to your wedding day, but to who they are as an artist. It is just a win-win for everyone."

– Jill & Ryan McGrath, With Love & Embers
---
So when it comes to selecting your wedding photographer, it all boils down to picking someone who jives with your visual style and you as a human. When you have a genuine connection with your photographer, they'll do a better job capturing your emotions—your love, your joy, your stillness. Years from now, your photos will be all you have to relive and reflect back on this whirlwind, and you'll thank yourself time and again for investing in them.
---