---
The Exterior
Mark the Moment
Customizable Occasion Templates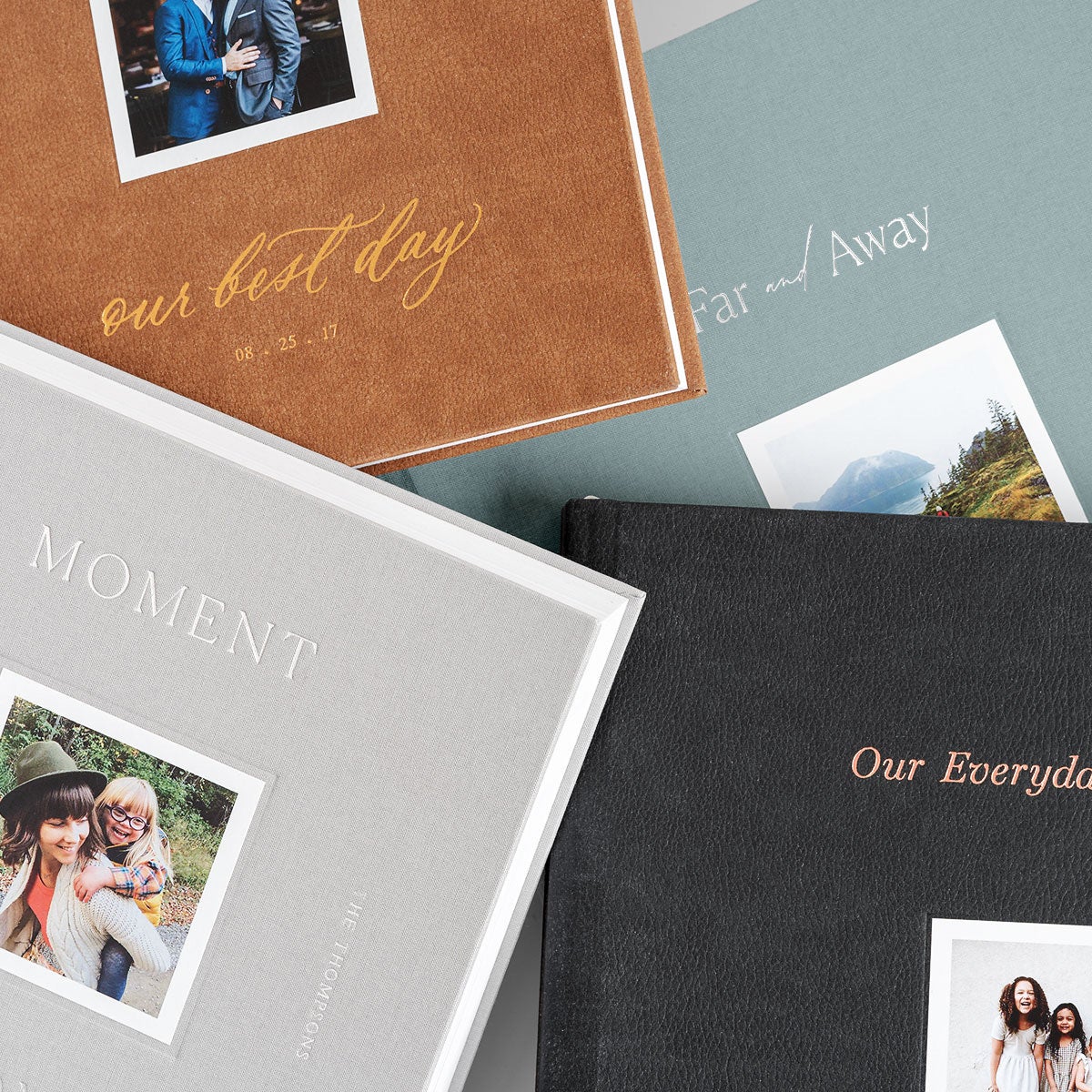 To start, the Signature Layflat Album offers cover designs for a variety of occasions, including family, wedding, travel, and general uses. Each includes customizable foil text elements to title your book and make it your own. The true, traditional foil stamping method, rather than digital foil printing, sets many of our photo books apart. With this, each letter is imprinted with heat into the fabric cover and spine, resulting in an elegantly textured finish.
---
Front and Center
Inlaid Cover Photo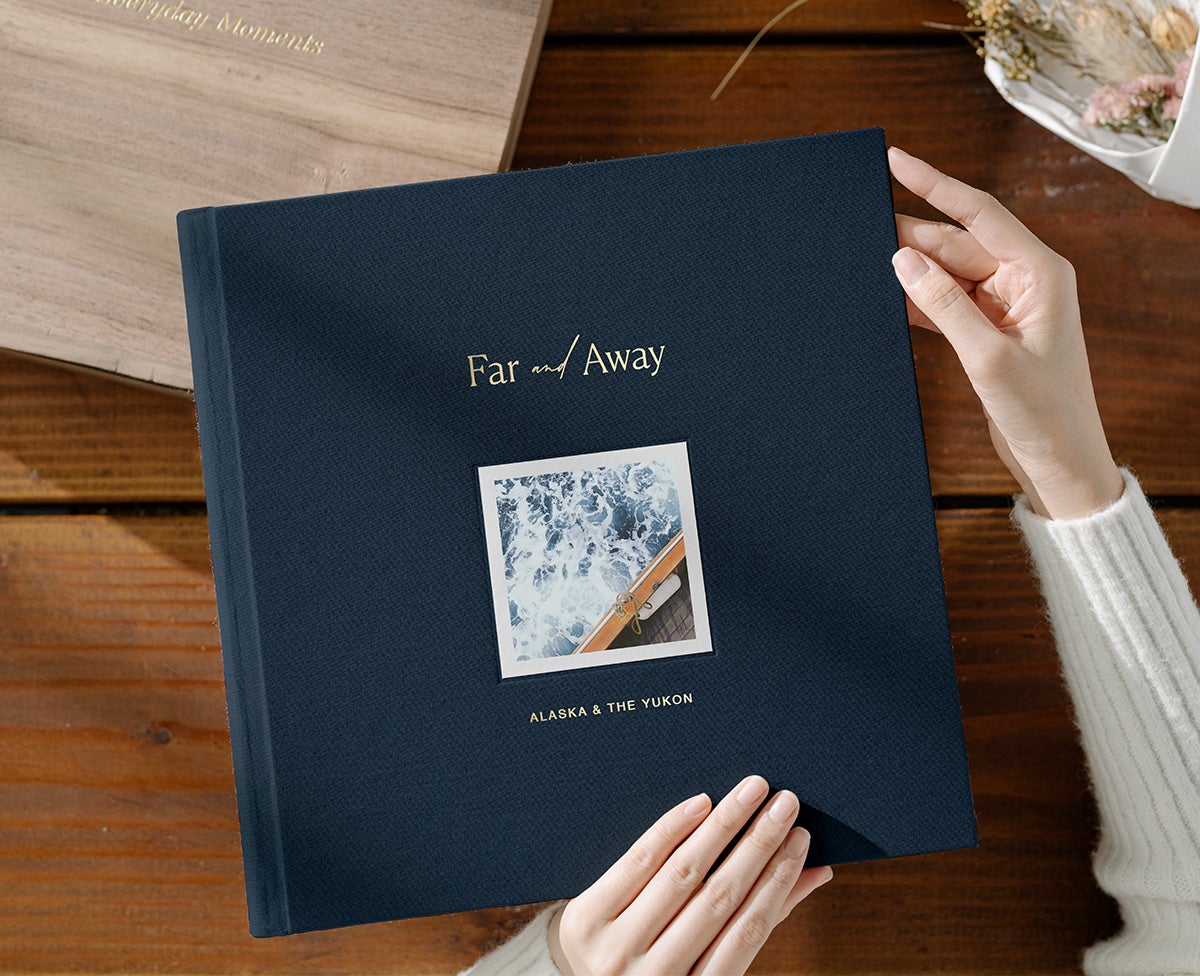 In addition to foil stamping, customize your album with an inlaid feature photo, which is debossed and strongly adhered to the front cover. A common customer request, the incorporation of a photo on the cover of your album adds personality to the exterior and a preview of what's inside.
---
Reduce. Reuse.
Recycled Leather Binding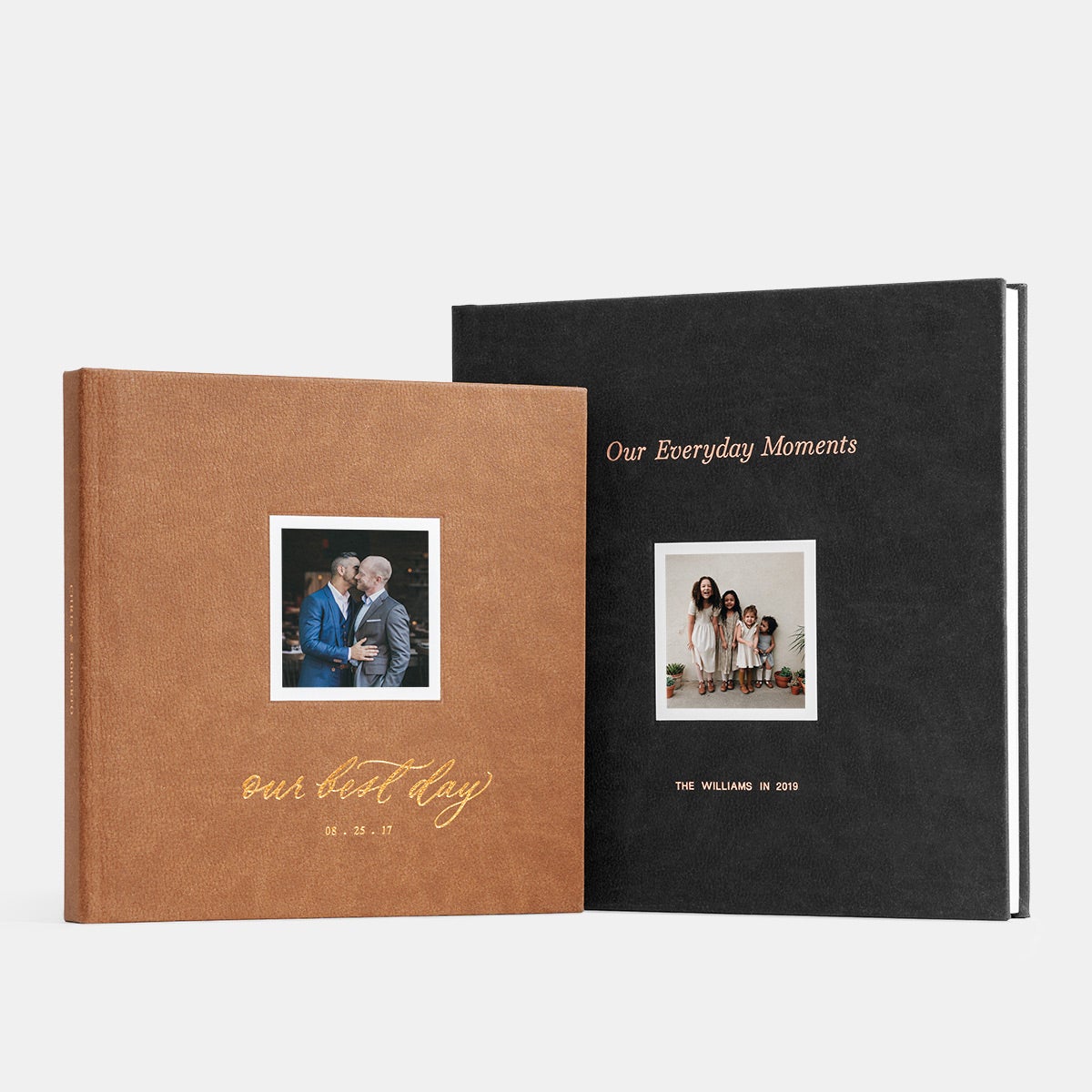 The leather binding material option is made from recycled, or renatured, real hide fragments that are blended into a smooth, more sustainable material. In this process, the leather fragments are given a renewed use, rather than going to waste. Because this renatured leather is uncoated, it also still develops a natural patina over time.
---
Better, Naturally
Plant-Based Fabric Binding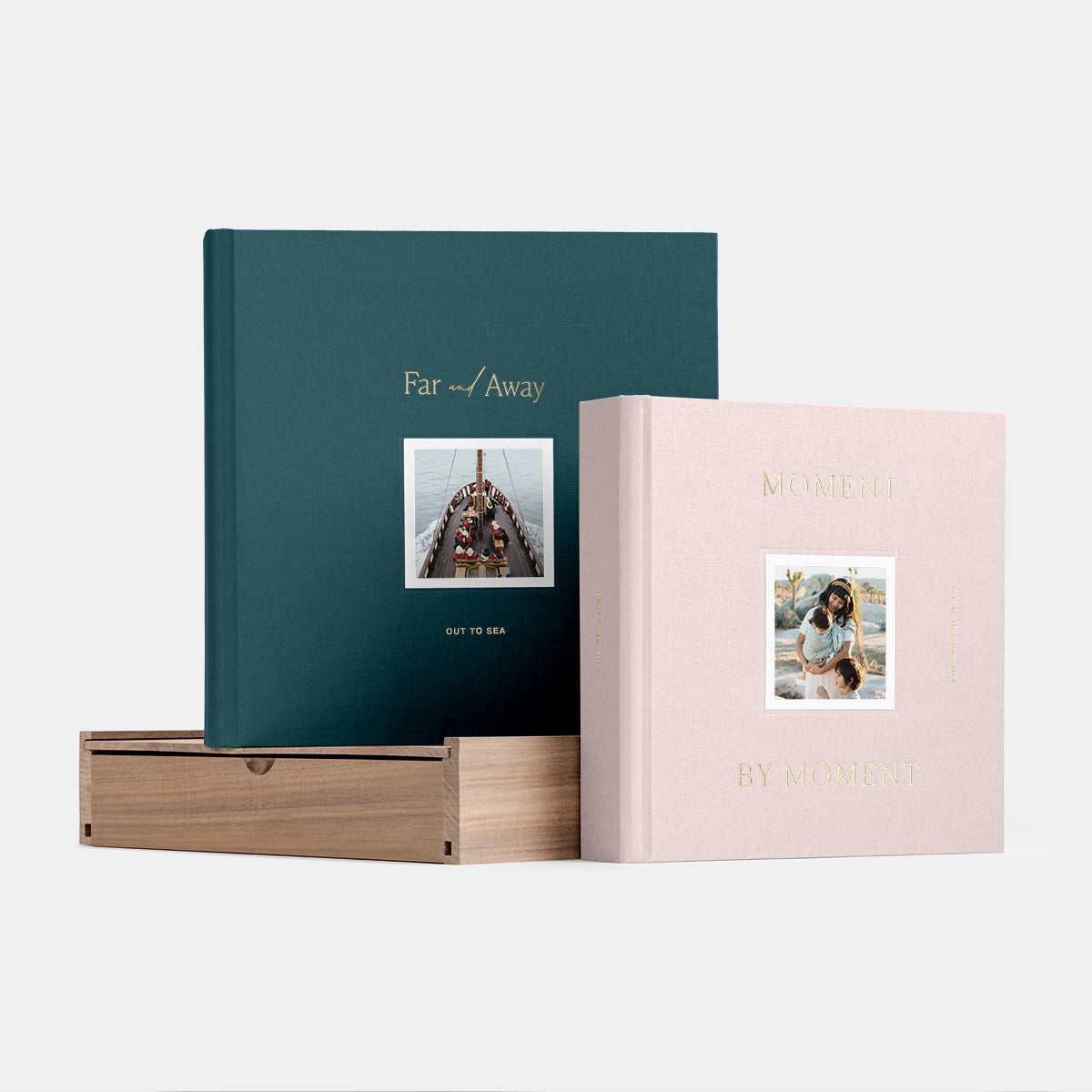 Our cover fabrics provide a premium feel and lasting durability, using plant-based fibers instead of plastic. Each cover is adhered onto the book binding with handcrafted care.
---
For Safekeeping
Custom Walnut Box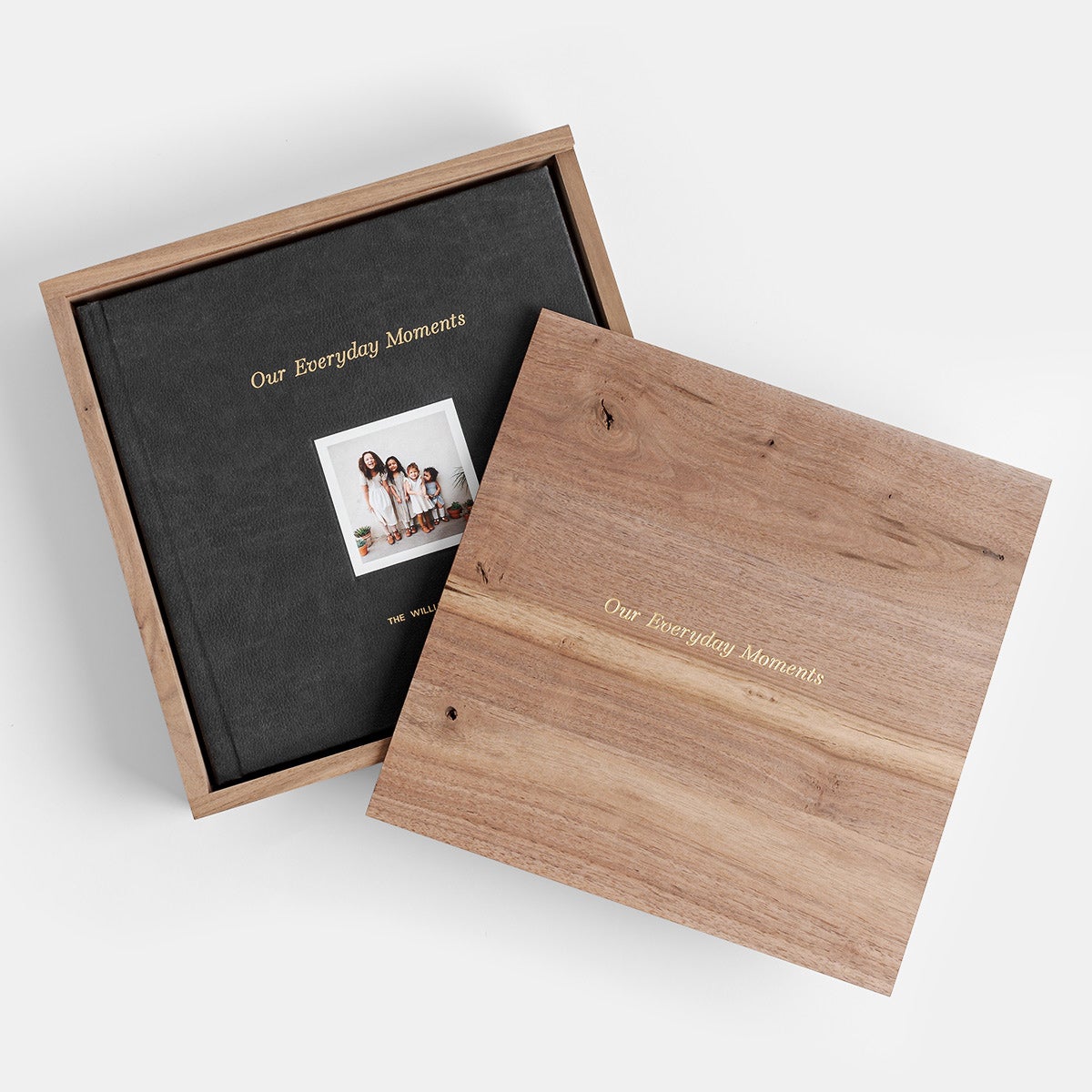 An optional add-on, the Walnut Box is made of reclaimed walnut wood and made solely for storing your Signature Layflat Album. Customize yours with a foil-stamped, imprinted title matching the foil color on your album cover for elevated (and coordinated!) safekeeping.

Note: We use reclaimed walnut wood from the conventional furniture industry, turning what was once considered wastewood into a sustainably-sourced and beautiful product.
---
The Interior
An Artisan Touch
Marbled End Sheets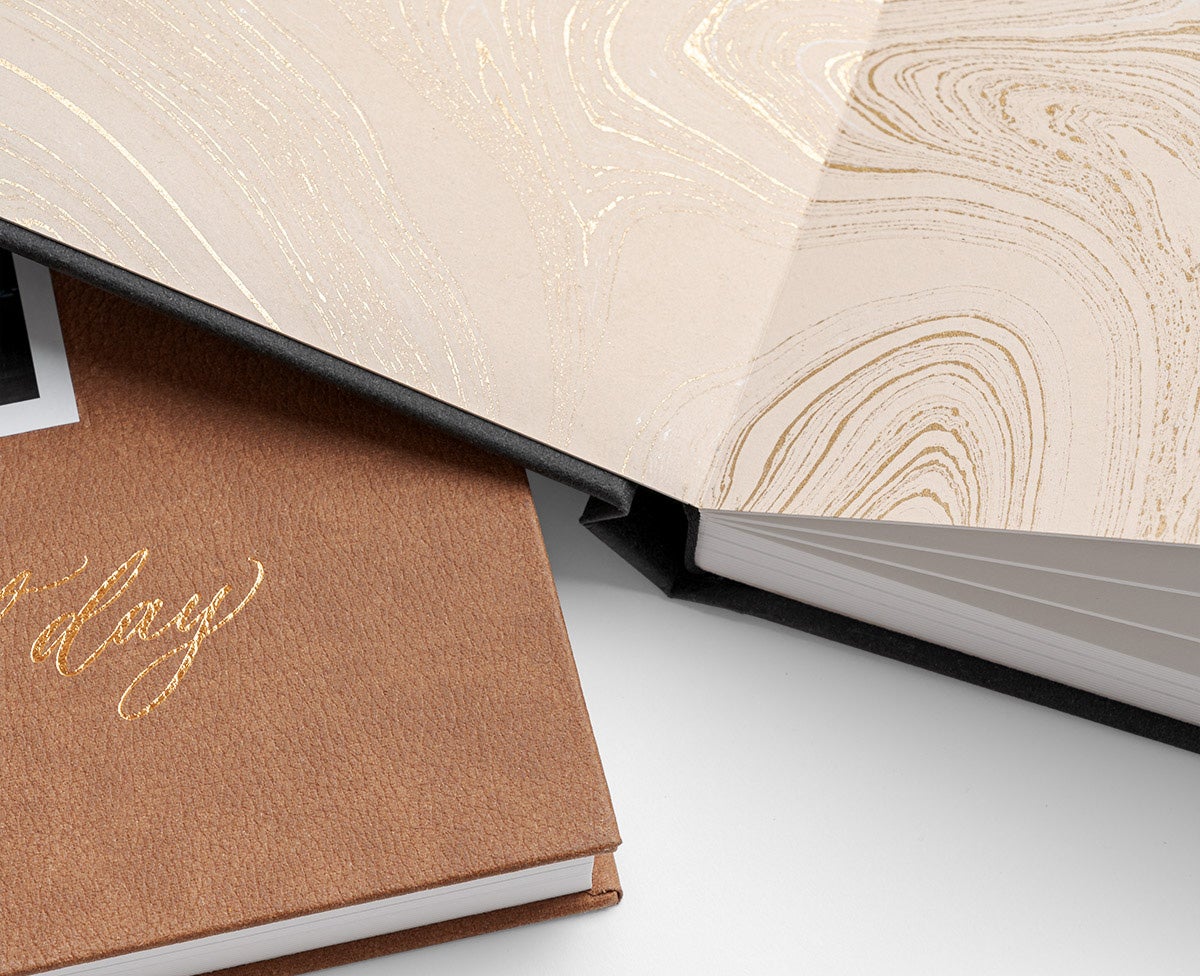 Handcrafted by female fair-trade artisans of Sustain & Heal, the gold, marbled paper end sheets are produced one of a kind through traditional techniques in Bangladesh. Due to their handmade nature, each end sheet will vary slightly in its unique marbled patterns, making your album truly one of a kind.
---
End-to-End Awe
Panoramic Spreads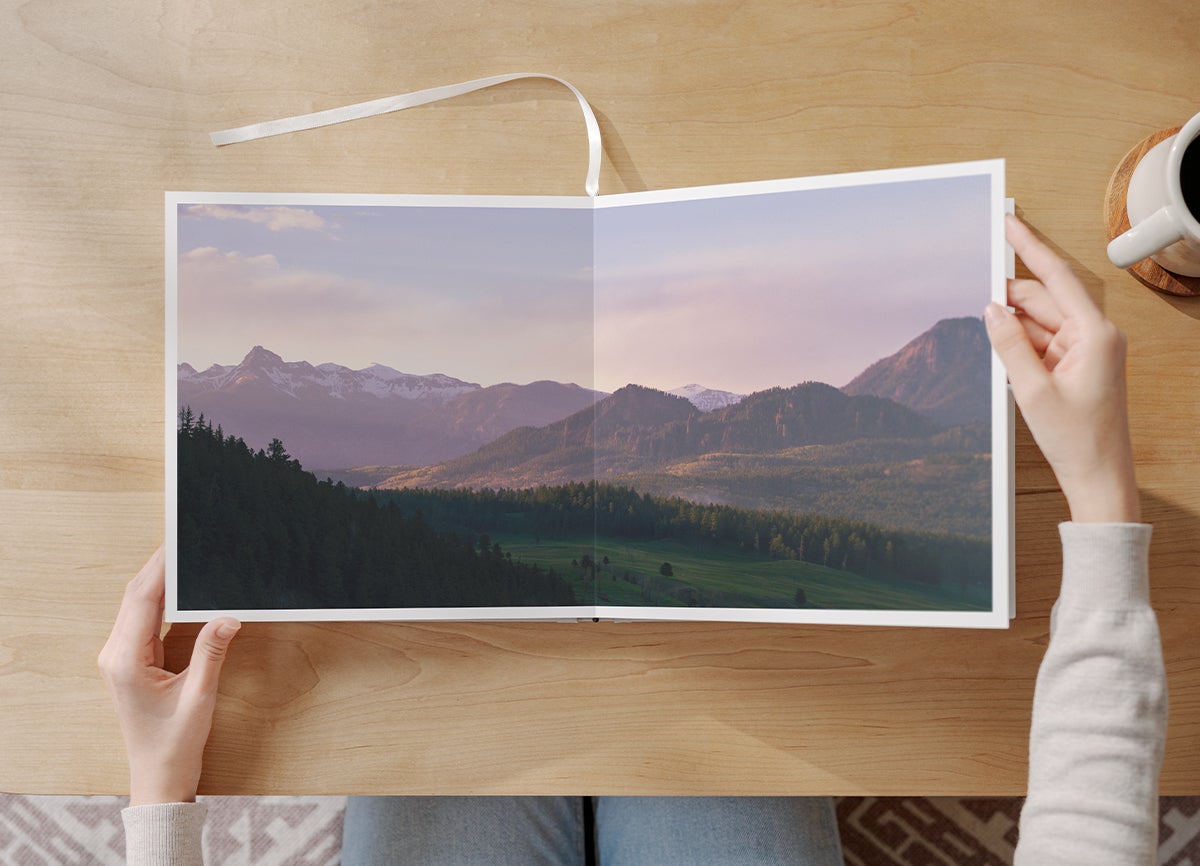 Like our other Layflat albums, also known as flush-mount photo books, the pages within it present your photos with seamless, panoramic impact. Landscape-oriented images especially stand out as they span a full spread, without the interruption of a book's crease or "gutter." And since the album stays open when lying flat, it makes for a great coffee table book on display.
---
Because Materials Matter
Premium Paper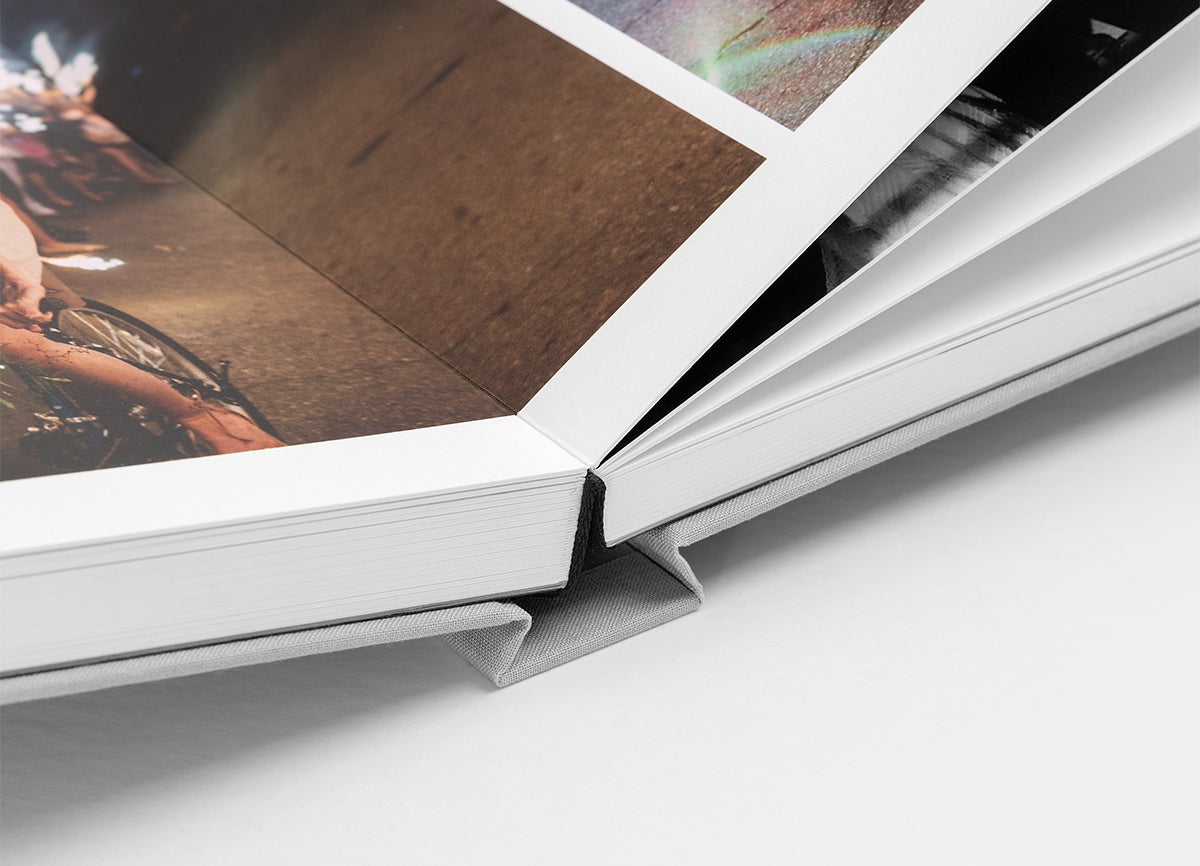 There are two paper type options that make up the insides of our Signature Layflat Photo Albums, Matte and Lustre, each ultra thick with an elevated texture that exudes quality. Produced by family-owned and sustainability-minded paper company, Mohawk, every page in the album is also certified by the Forest Stewardship Council.
---
True to Life
Press Printing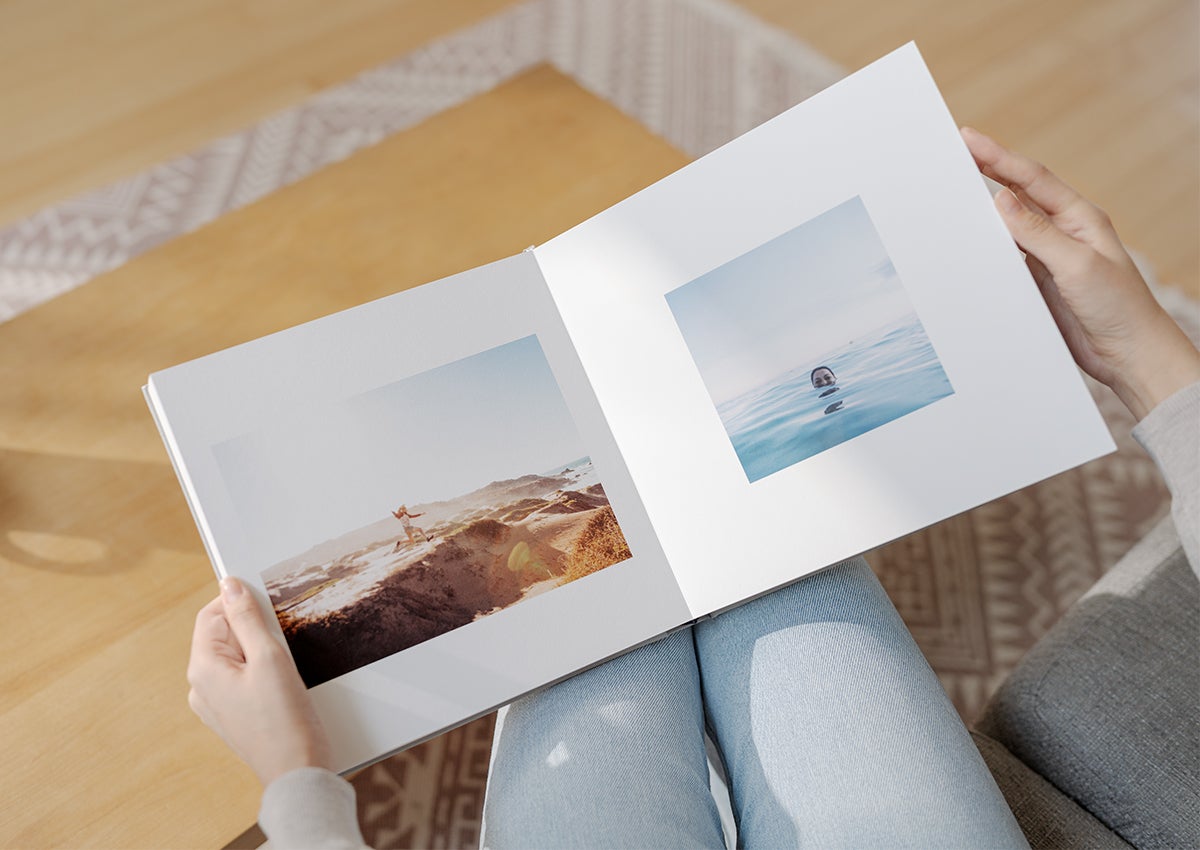 In the Signature Layflat Album and across all products, we use the press printing method, which produces the warm and pleasant aesthetic our customers know and love. Press printing renders your photos through a series of tiny dots, rather than the environmentally harmful traditional photo print method using silver halide, while also allowing us to fine-tune our own unique color profile on press.

The two paper type options in the album, Matte and Lustre, each interact with the ink a bit differently: choose the matte finish for a softer aesthetic where each photo's ink soaks into the paper fibers, or choose the lustre finish for a satin aesthetic, serving as our understated take on traditional "glossy" print.
---
Return Often
Bookmark Ribbon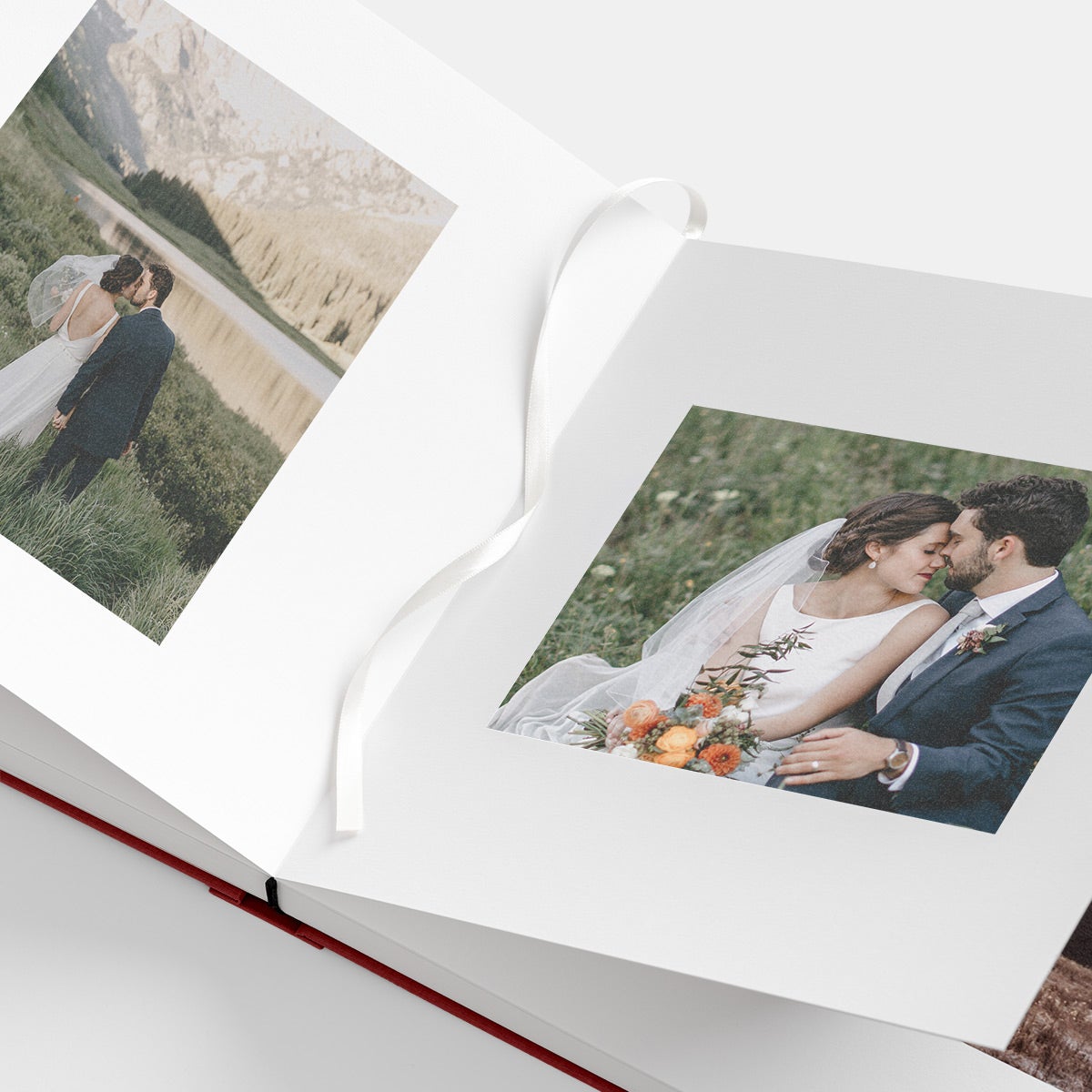 Embellishing each album is an ivory book ribbon detail to mark your place or open to your favorite spread each time. We believe it's these seemingly small details that add up to make the Signature Layflat Album's quality speak for itself.
---