---
The Exterior
Bold and Inviting
Edge-to-Edge Photo Wrap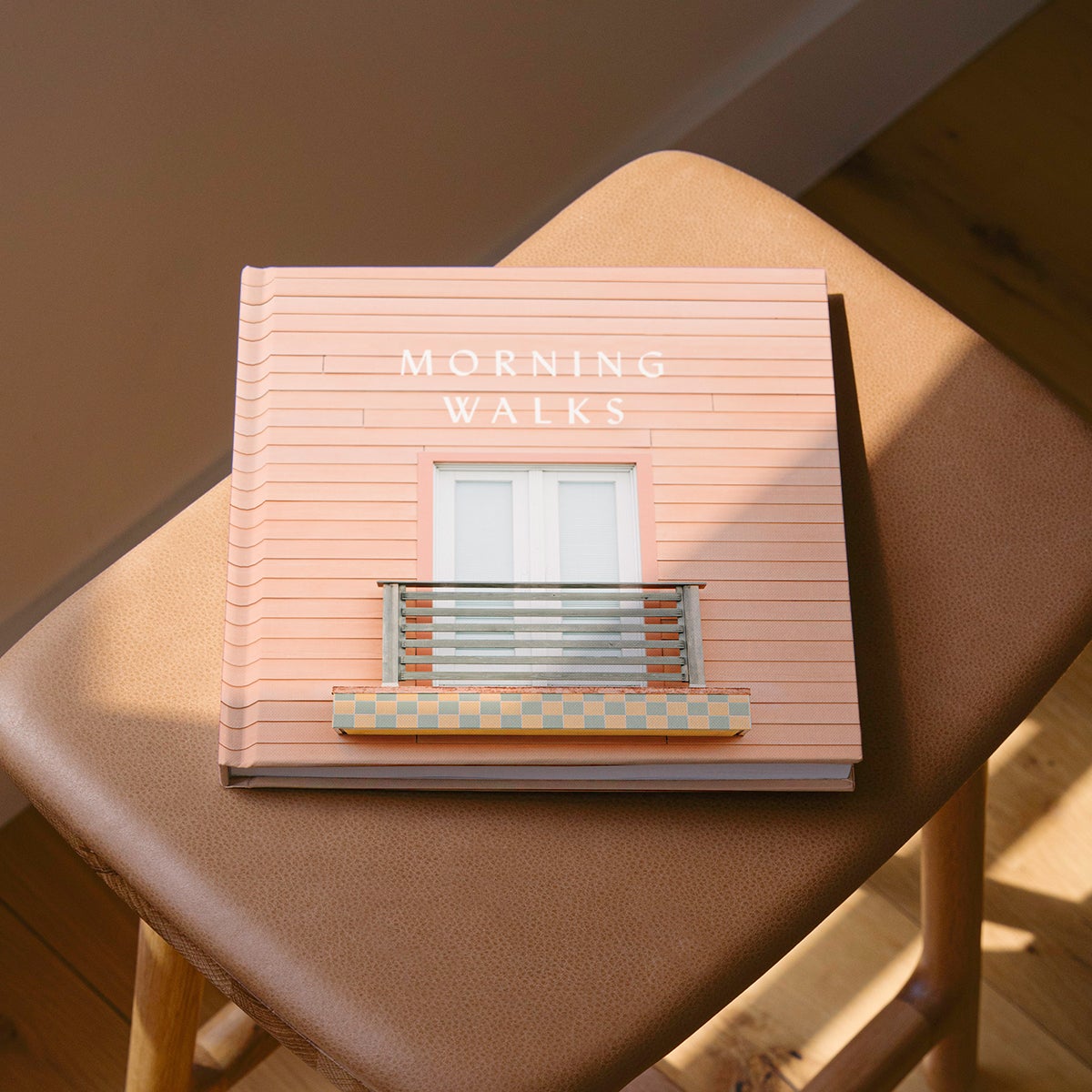 A unique feature within our photo book line (and the reason for its name!), this book's full-color, image-wrapped binding enables cover-to-cover personalization. The featured photo of your choice wraps around the entirety of the book exterior, giving it a vibrant and inviting appeal that friends won't be able to help but flip through.
---
Textured Look and Feel
Durable Binding Material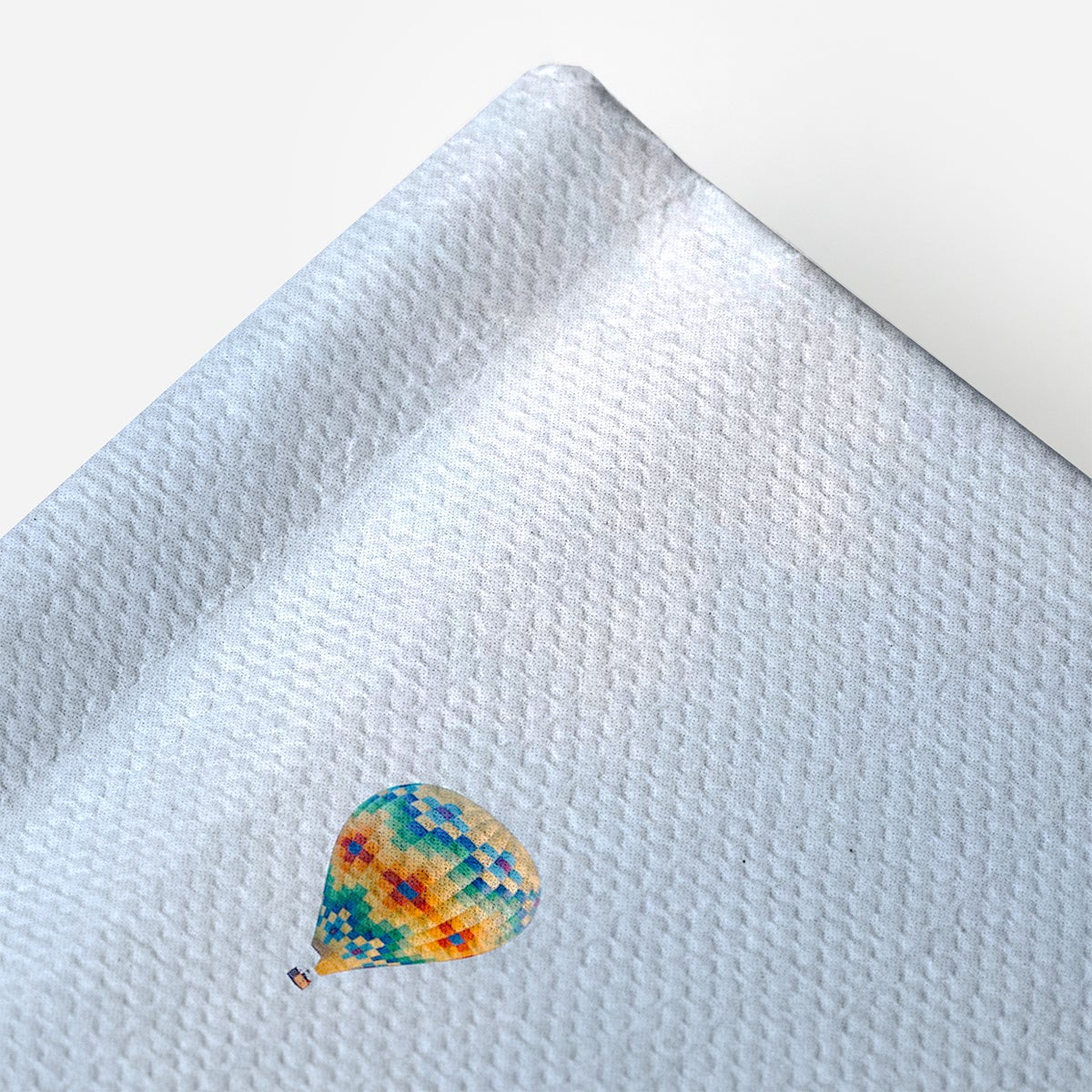 Our premium buckram cover material provides a matte texture and appearance, using environmentally friendly, plant-based fibers instead of plastic. This fabric is scratch-resistant, wear-resistant, and colorfast, thanks to its durable weave and protective UV coating. Made acid-free and lignin-free, it won't break down over time from the everyday elements.
"The color was an exact match. The pages are thicker than other books like this, which I love. The cover has a nice linen quality, which is more long lasting than smooth and won't show the dirt."

—Holly K.
---
Made in the USA
Time-Honored Craftsmanship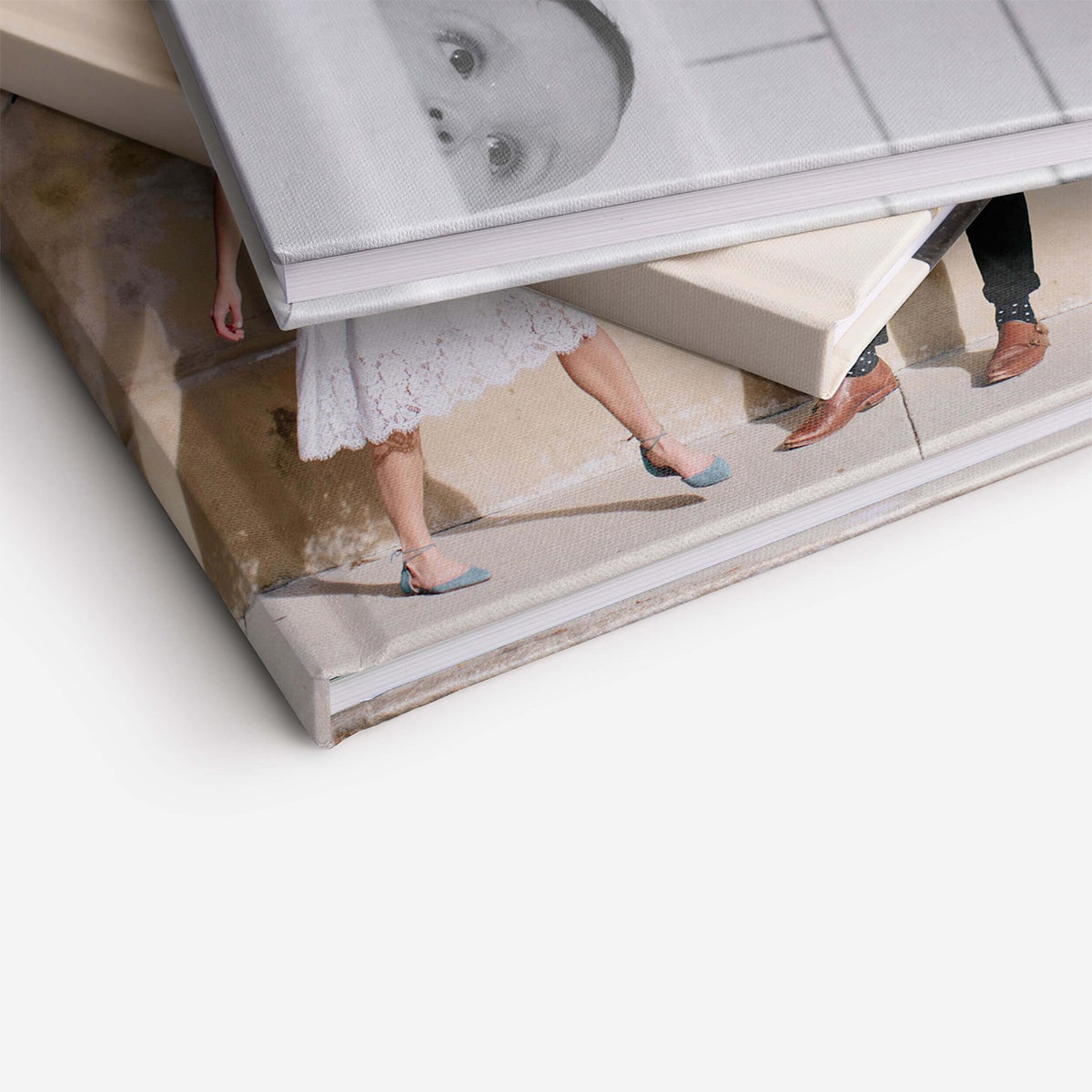 The Photo-Wrapped Hardcover brings together high-quality materials and handcrafted construction to give your memories a permanent home in print. Each book is crafted by caring hands here in the USA — because we believe photos deserve true attention to detail.
---
For eye-catching decor
Display-worthy Designs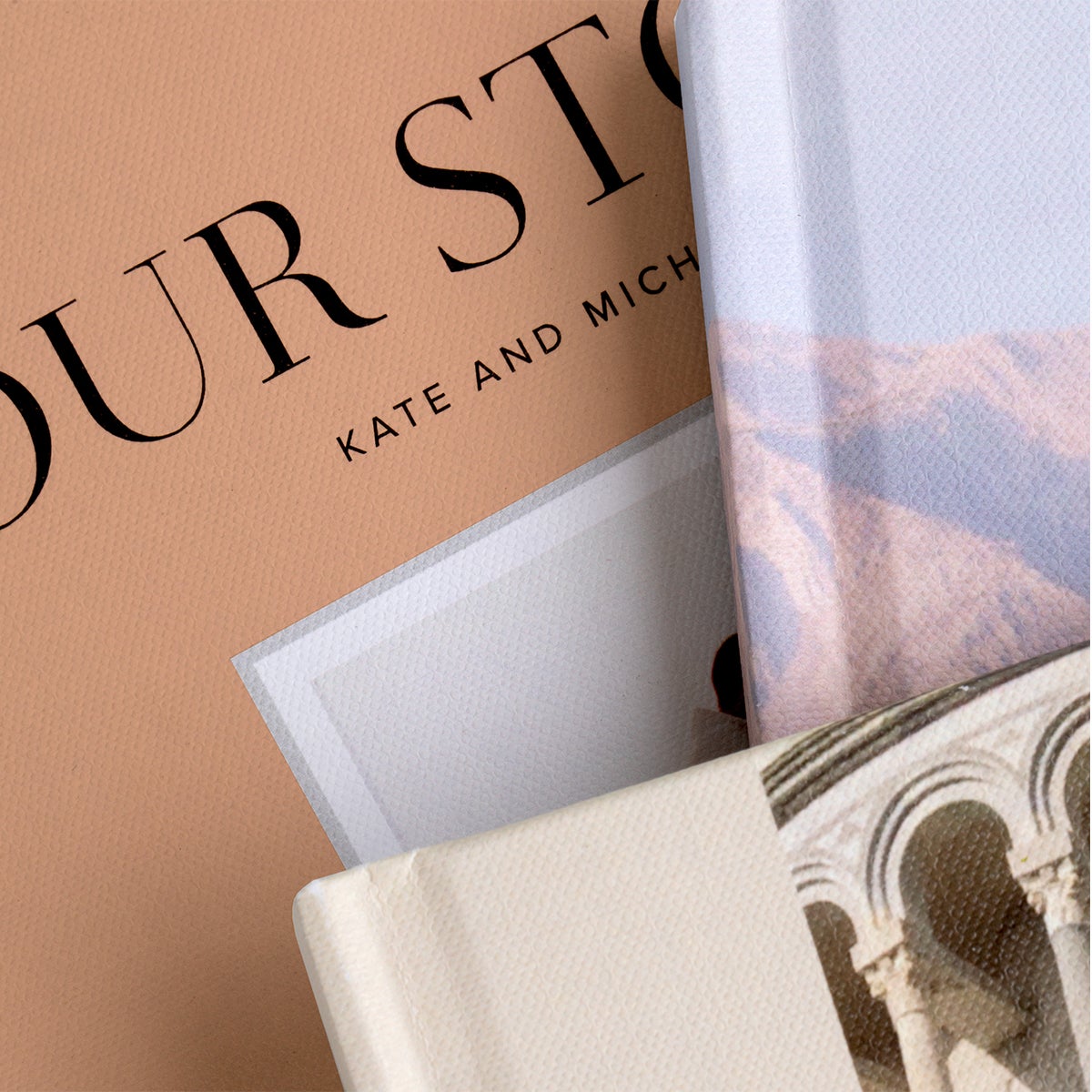 Design-forward cover layouts give you the option to wrap your book in a full-bleed photo, pair a single photo with any color of choice, or land somewhere in between. Create a coffee-table-worthy display with these photo-centric cover designs, made for convenience and a certain charisma only found with this book.
---
The Interior
Materials Matter
Sustainably Sourced Premium Paper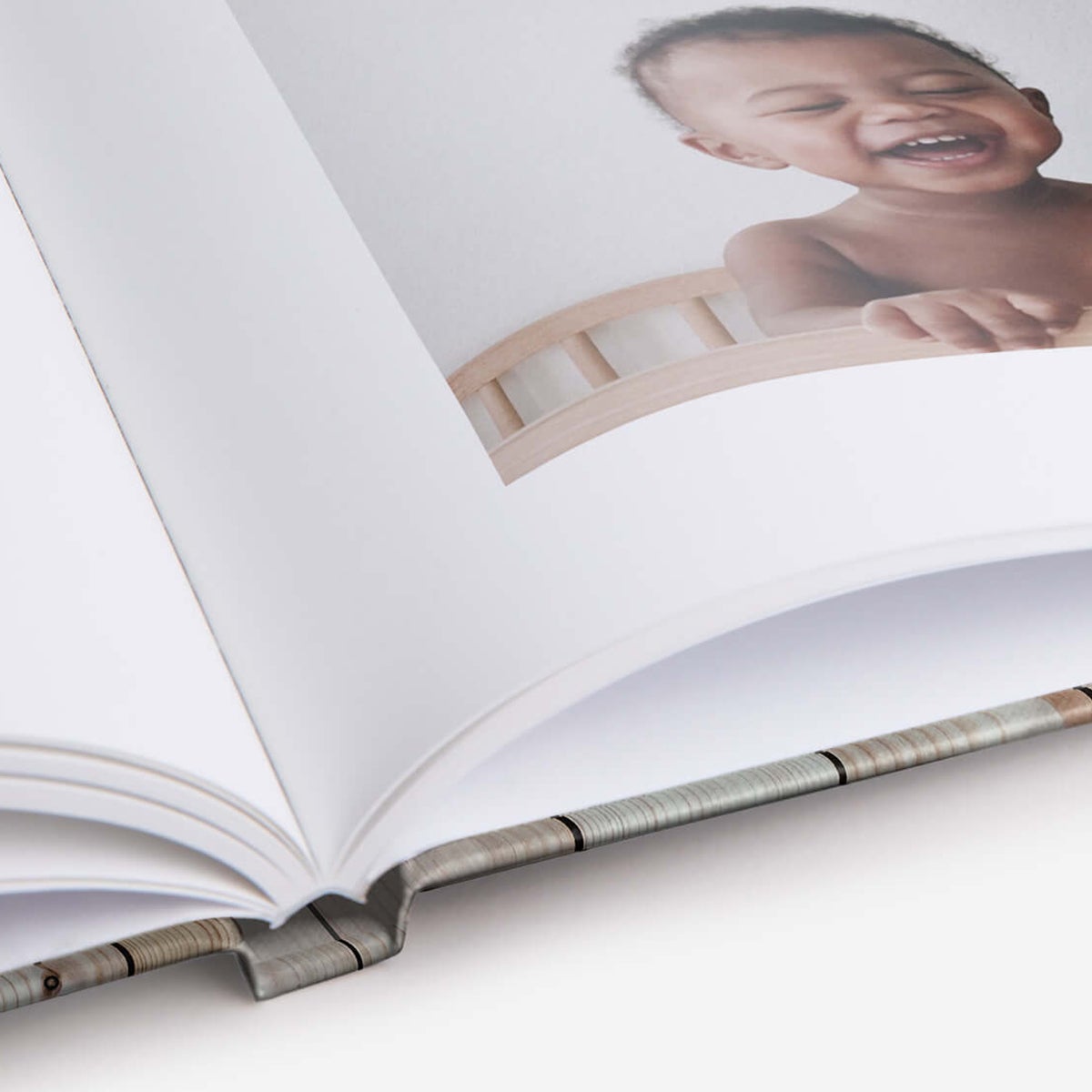 For us, Mama Earth is always in mind. We take care to source materials thoughtfully, including the 100% recycled interior pages of this book. Your photos print just as beautifully on post-consumer fibers, and you can feel even better about your creation.
---
It's in the Ink
Press Printed Images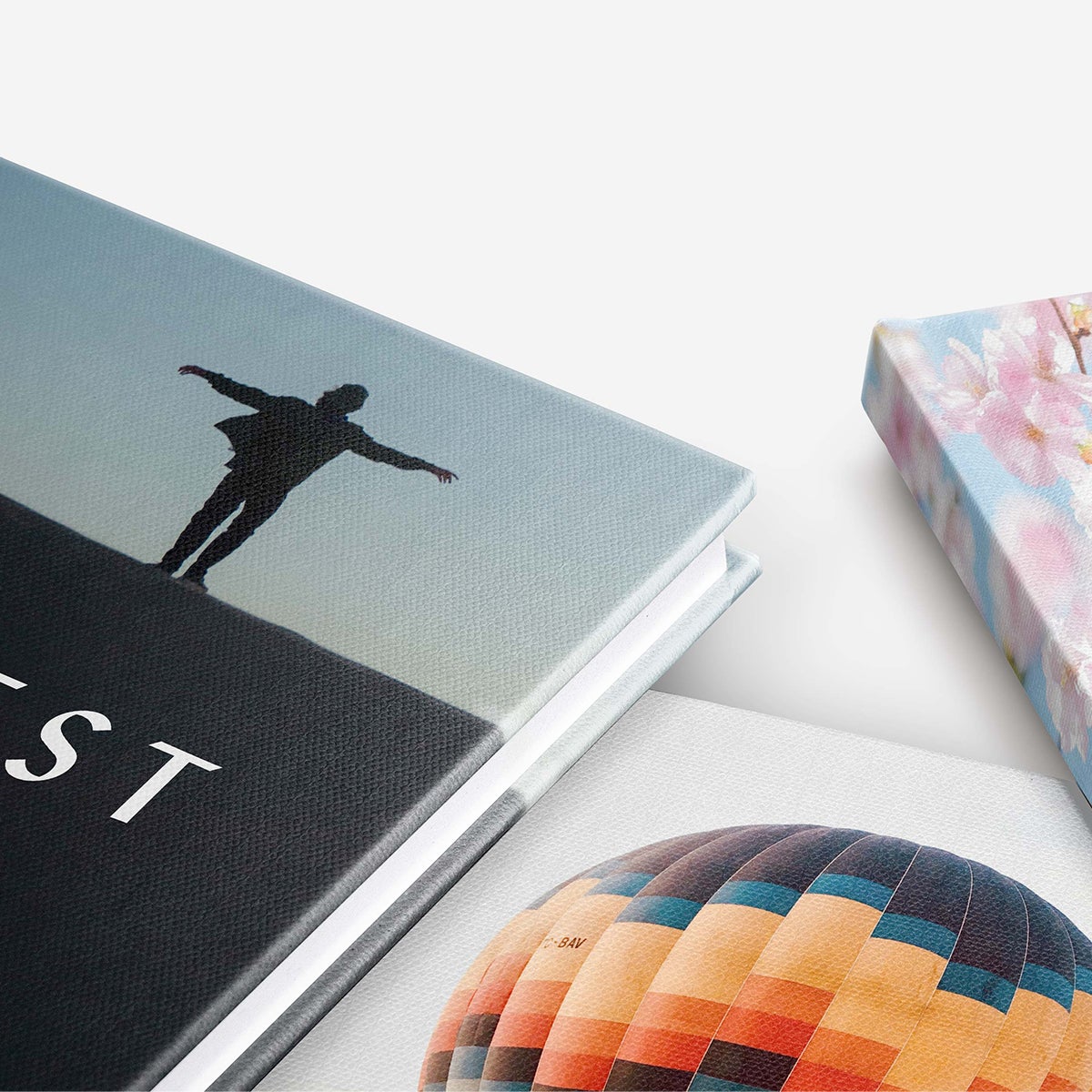 Every image in the Photo-Wrapped Hardcover Book is press printed through a series of tiny, colored dots. This process is a premium and less environmentally disruptive alternative to the more harmful, traditional print method that uses silver halide. Press printing also gives us the flexibility to develop our own unique color profile on press, fine-tuning color curves to give your images the warm and pleasant aesthetic our customers have come to love.
"The prints were so clear and vivid even with iPhone photos, and the ones professionally taken were spectacular! Great gift for grandparents or a loved one to capture amazing memories."

—Melissa F.
---
Endless Storytelling Options
Curated Yet Customizable Pages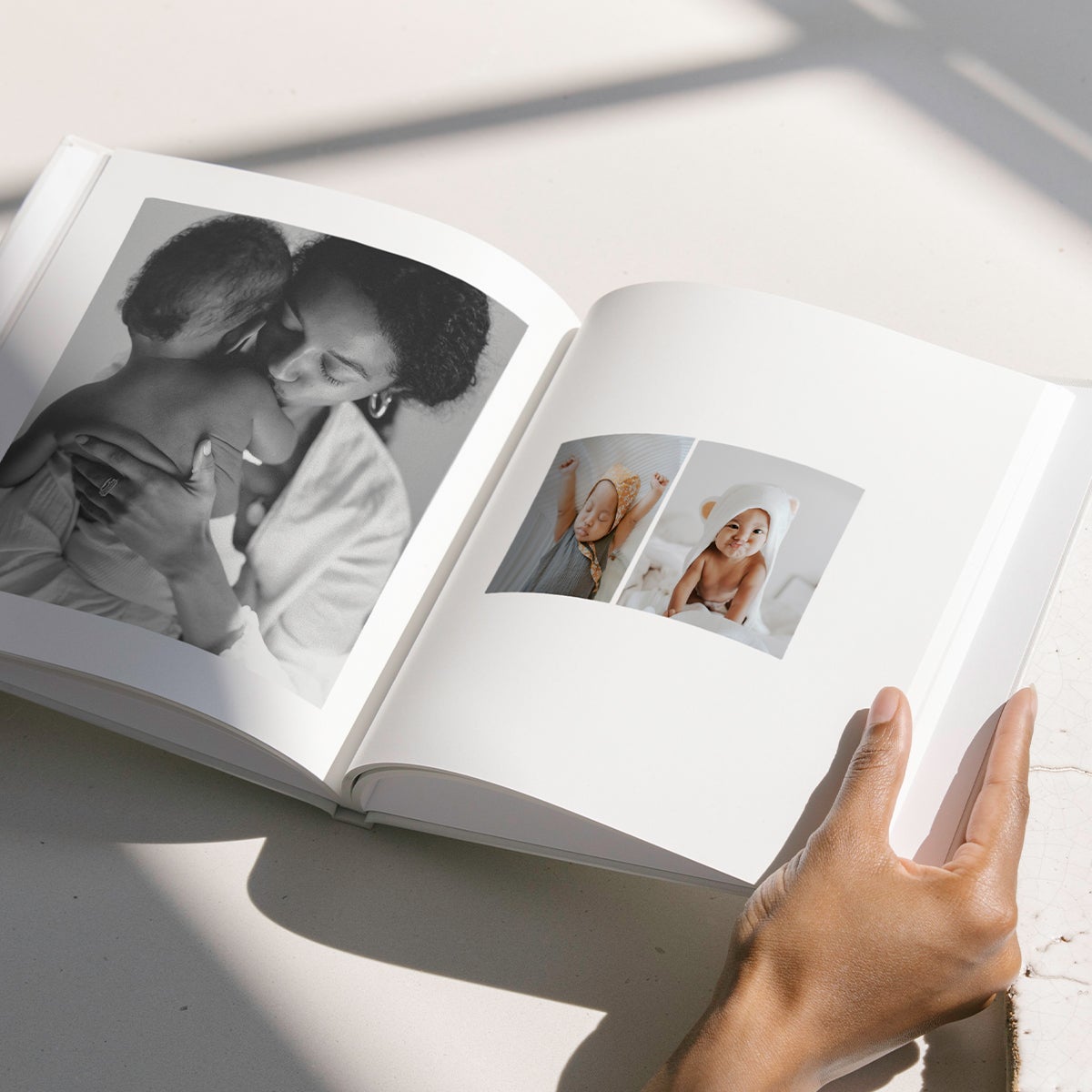 Feathering through its pages, you'll see that simple layout designs make tasteful use of whitespace to give prominence to your photos. In fact, we've hand-selected 90 layout templates for you to choose from, ranging from full-page photos to images with captions. With a capacity of up to 210 pages, there are countless ways to tell your story all the way through.
---
Made to Tell Any Story
We've seen so many creative and classic uses for the Photo-Wrapped Hardcover, from cocktail recipe books to annual look-back albums. Its versatility makes it great for marking any occasion — big and small. Here are a few thought-starters for yours, courtesy of our community!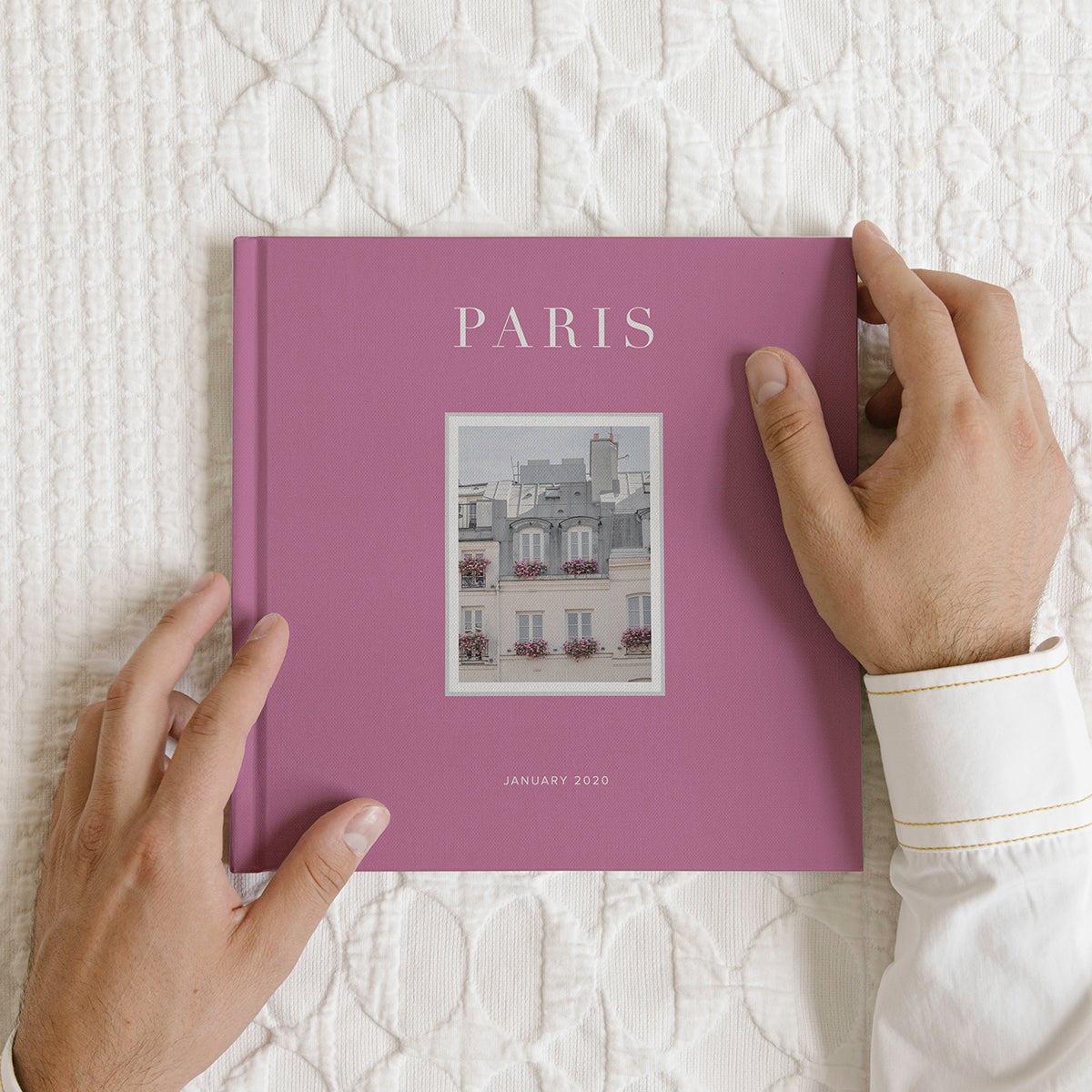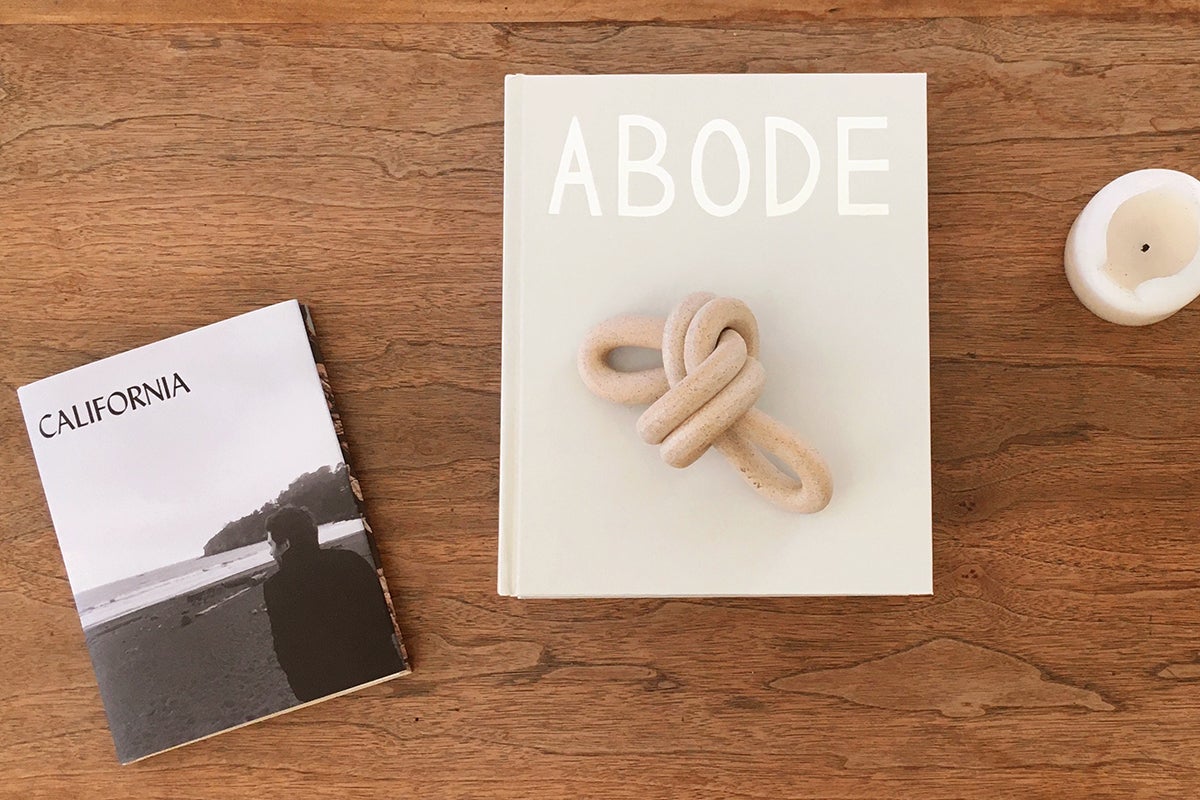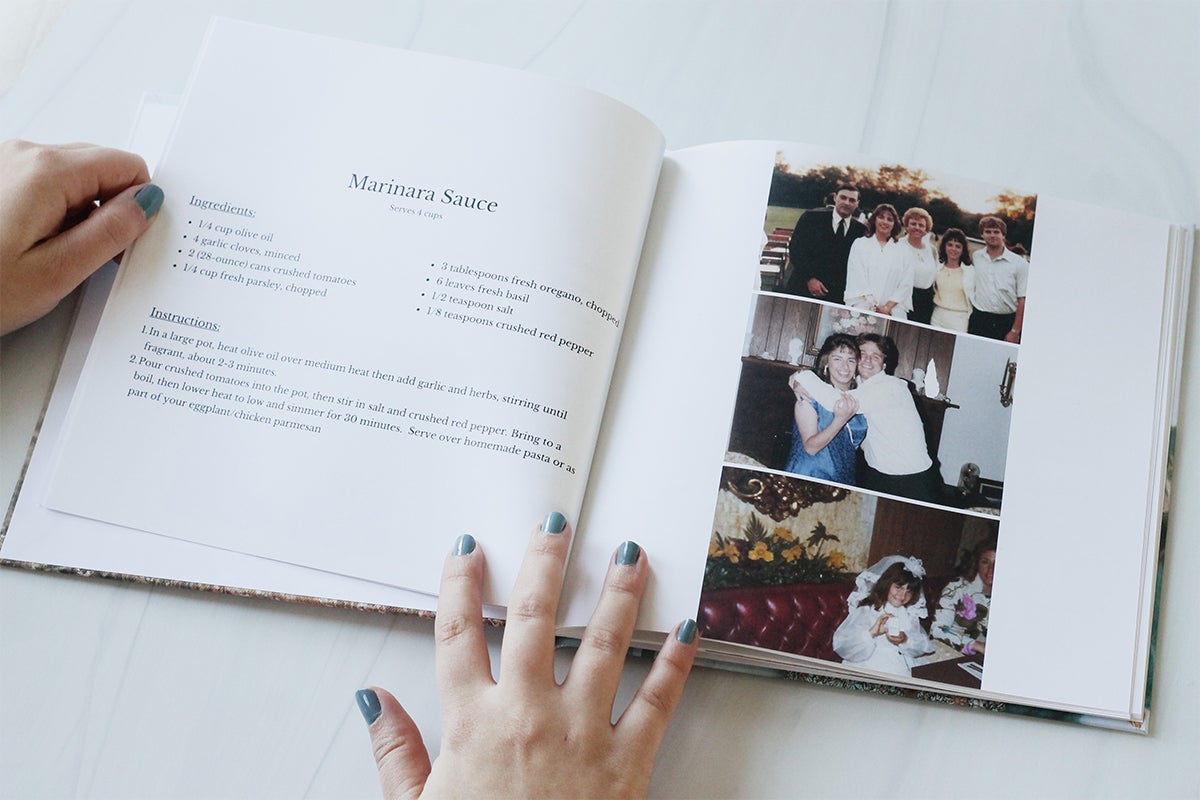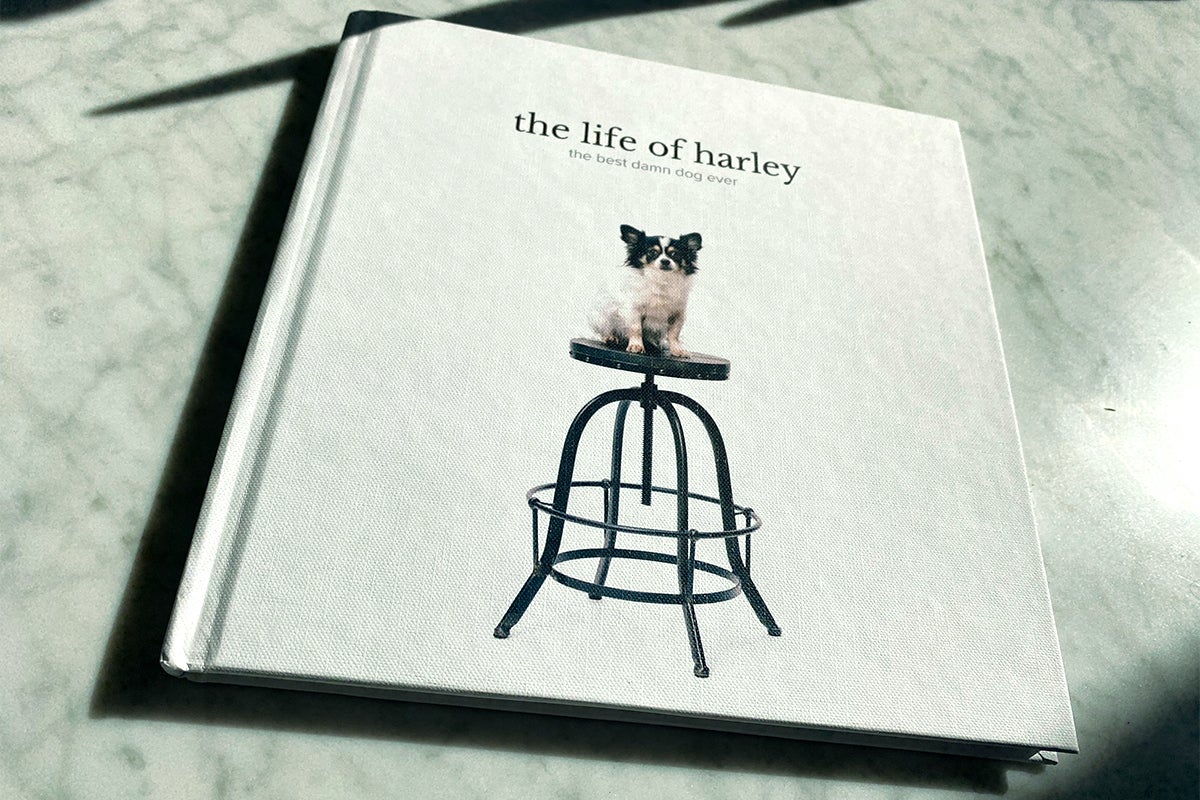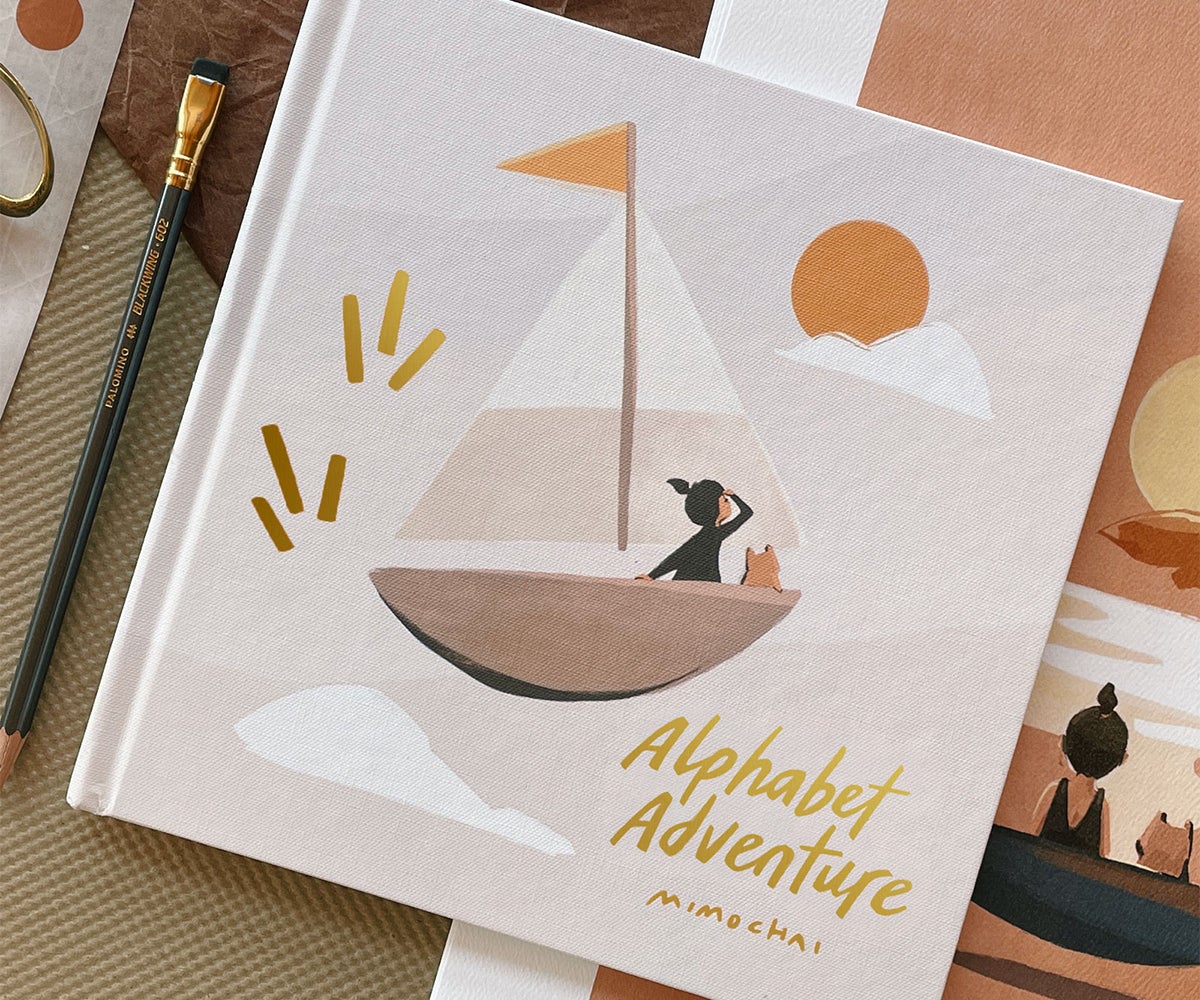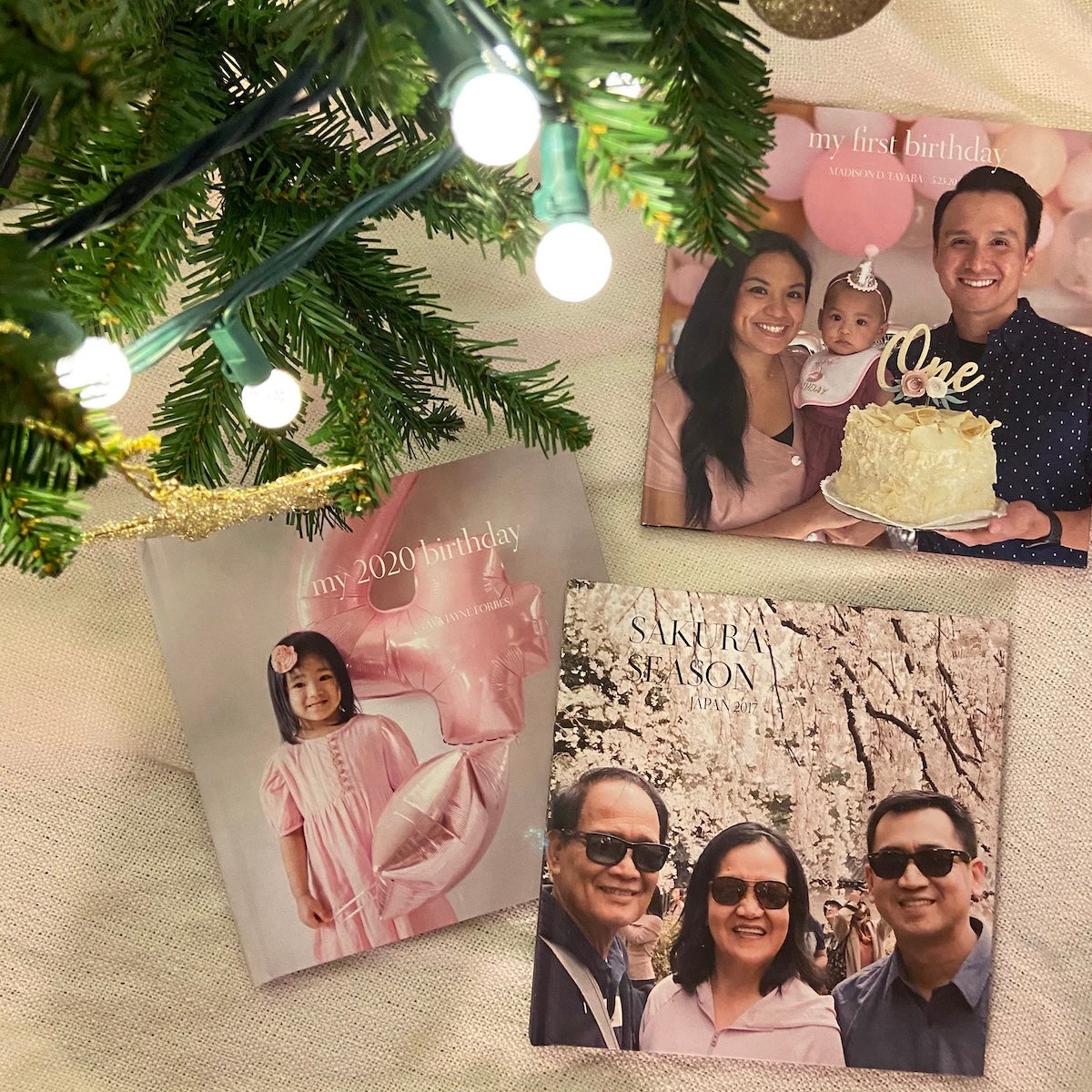 ---