---
Tip 01
Add Plants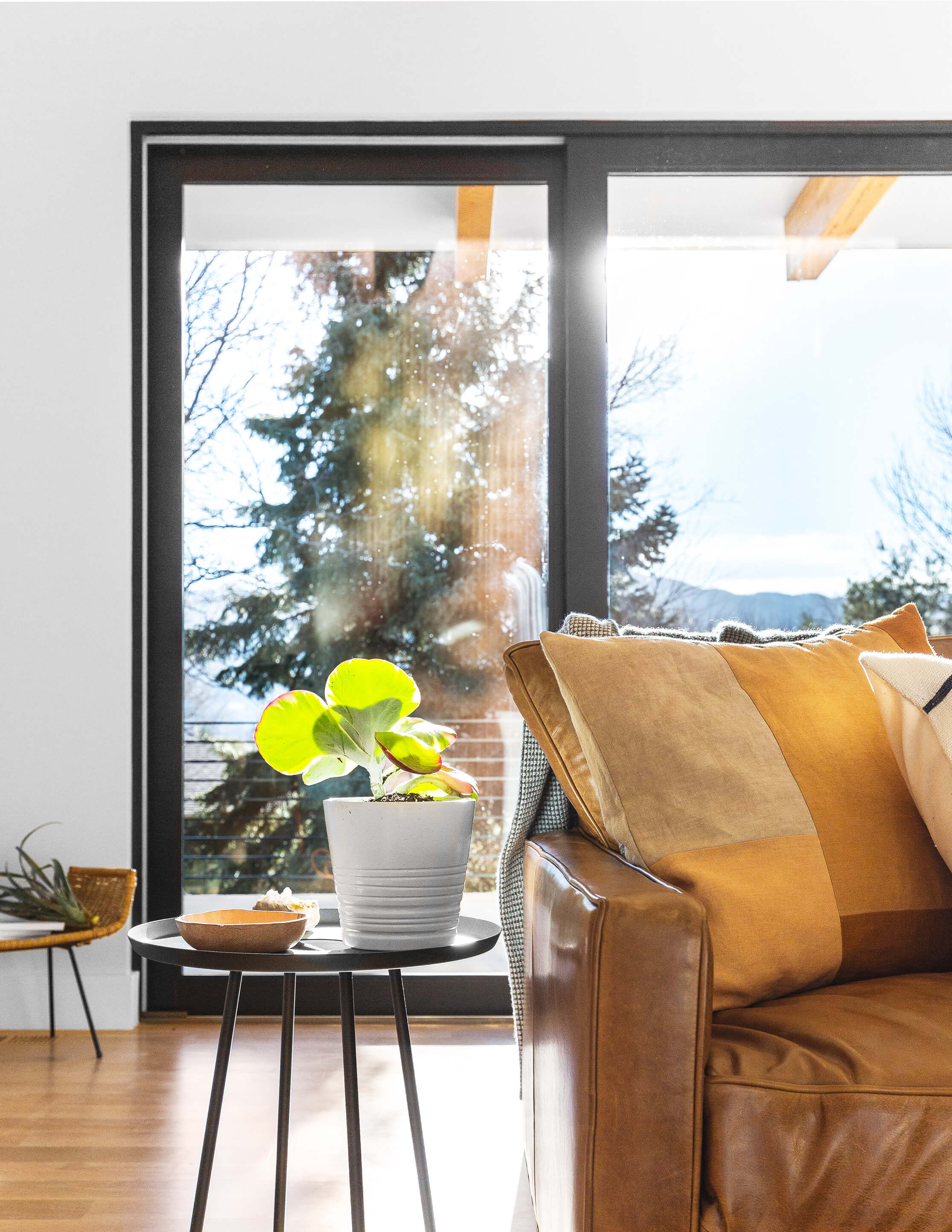 Nothing says spring more than the signs of new life. In all of the houses I stage and style, I always like to finish the space off with a bundle of new plants just to bring in a breath of fresh air. Adding plants inside, or planting some outside, is my favorite way to kick off the spring season each year. Some of my personal favorite (aka low maintenance) plants are snake plants, spider plants, dracaenas, palms and, of course, succulents.
---
Tip 02
Don't be afraid to rearrange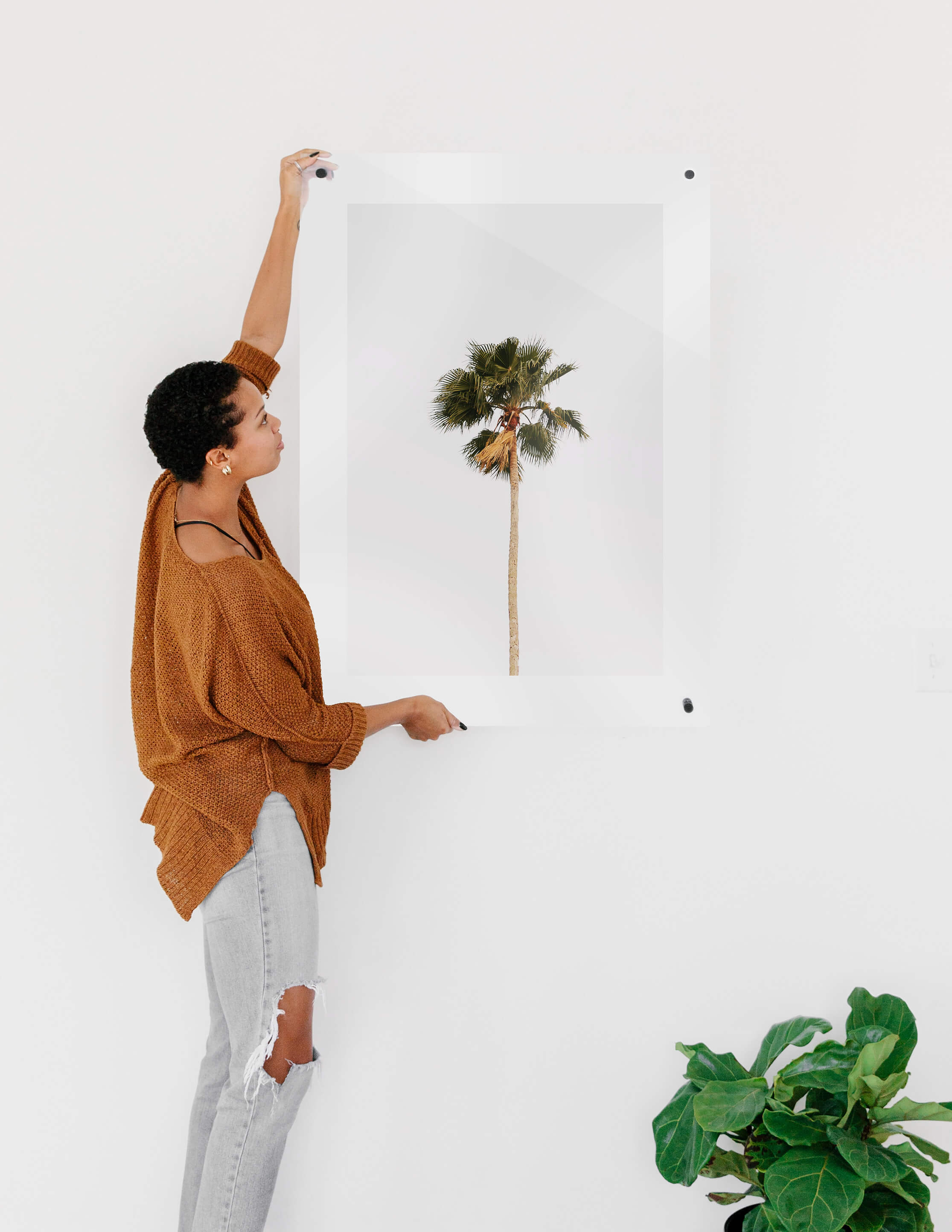 This is a little trick that goes a long way. Sitting down and relaxing in a room you've just spent the morning rearranging is one of the most subtly rewarding feelings. Whether it's just swapping a couple pieces of furniture or tackling the entire living room, the art of rearranging can be simple. Start by imagining the space as if it were to rotate once to the left or right, because even changing your perspective can feel refreshing. If that approach doesn't fit with the floor plan, try finding a new home for the biggest piece of furniture in the room and styling around that. Finishing the project with something small like a colorful new pillow or throw can really make it feel complete.
---
Tip 03
Update the art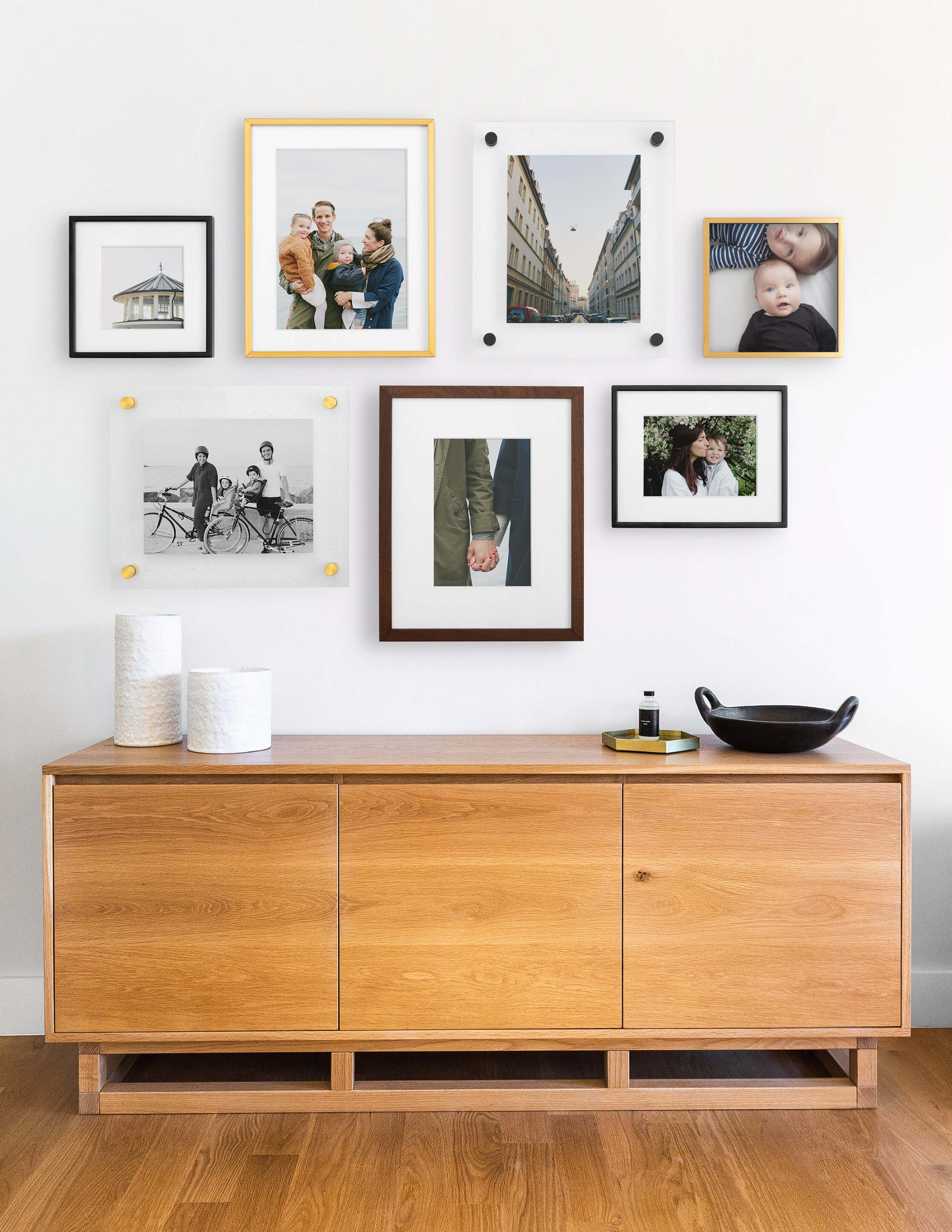 Rotating the art in your space each year is a necessity. This doesn't always mean sourcing new art; sometimes it's just a matter of changing how your current pieces are displayed. Art is one of the most personal details of a home, but is often overlooked day to day because you buy it, hang it, and forget about it if it's not shown in a thoughtful way. Finding new frames for photos, creating a gallery wall, or hanging pieces in new rooms can really change the whole vibe of the space. Spring means color, so think about adding a piece or two with a little more color than you might be used to.
---
Tip 04
Declutter. Seriously.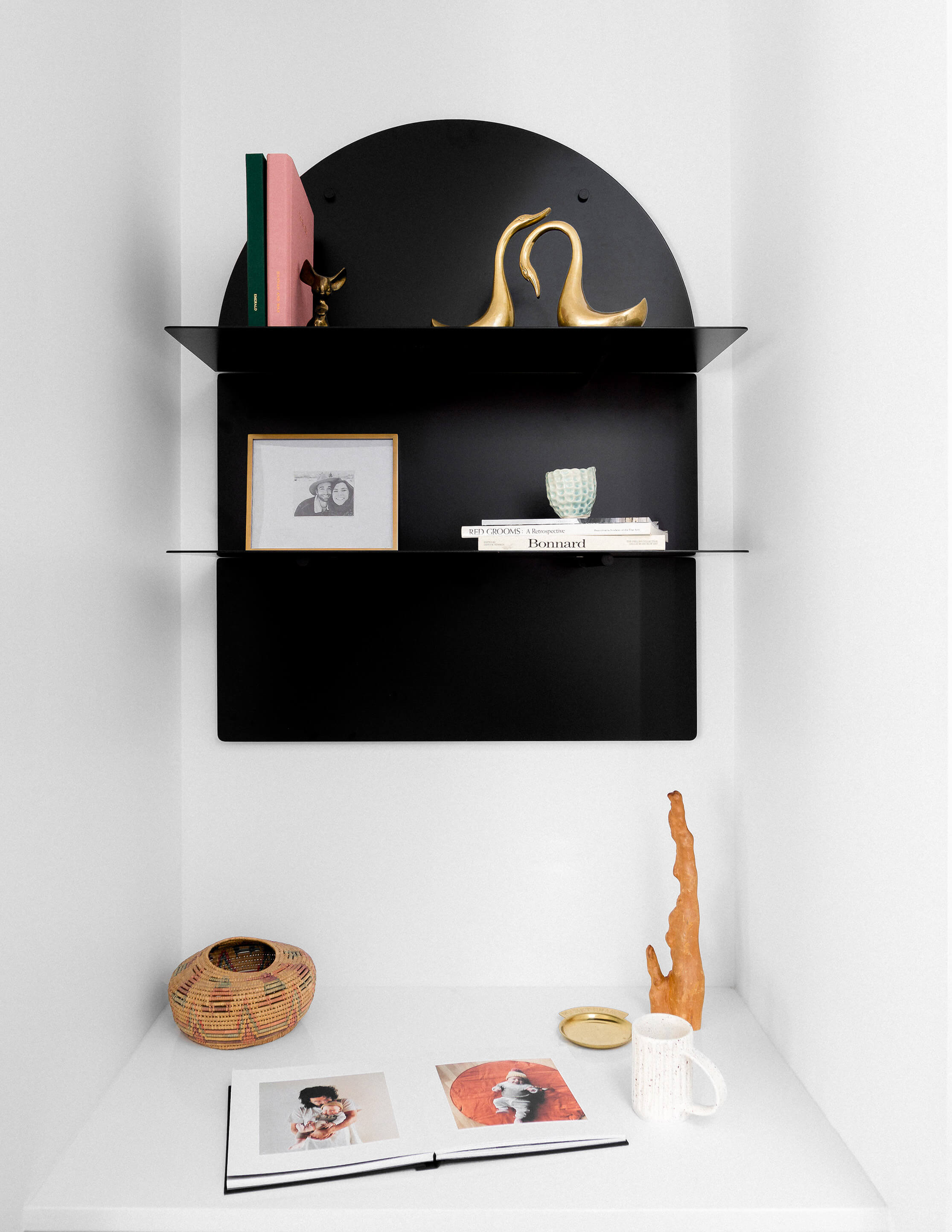 Organization is truly the key to feeling refreshed. It can be tedious, yes. It takes a bit of time, yes. But, the classic spring clean really does change everything. There's no need to go full Marie Kondo in your space, but taking it room by room (or shelf by shelf) will definitely make a difference. Start by emptying a bookshelf and, as you put things back, add a basket for trinkets and smalls. Make sure you can visibly see everything in your credenzas, shelves, baskets, or anywhere else you put things away.
---
Tip 05
Cleanse your home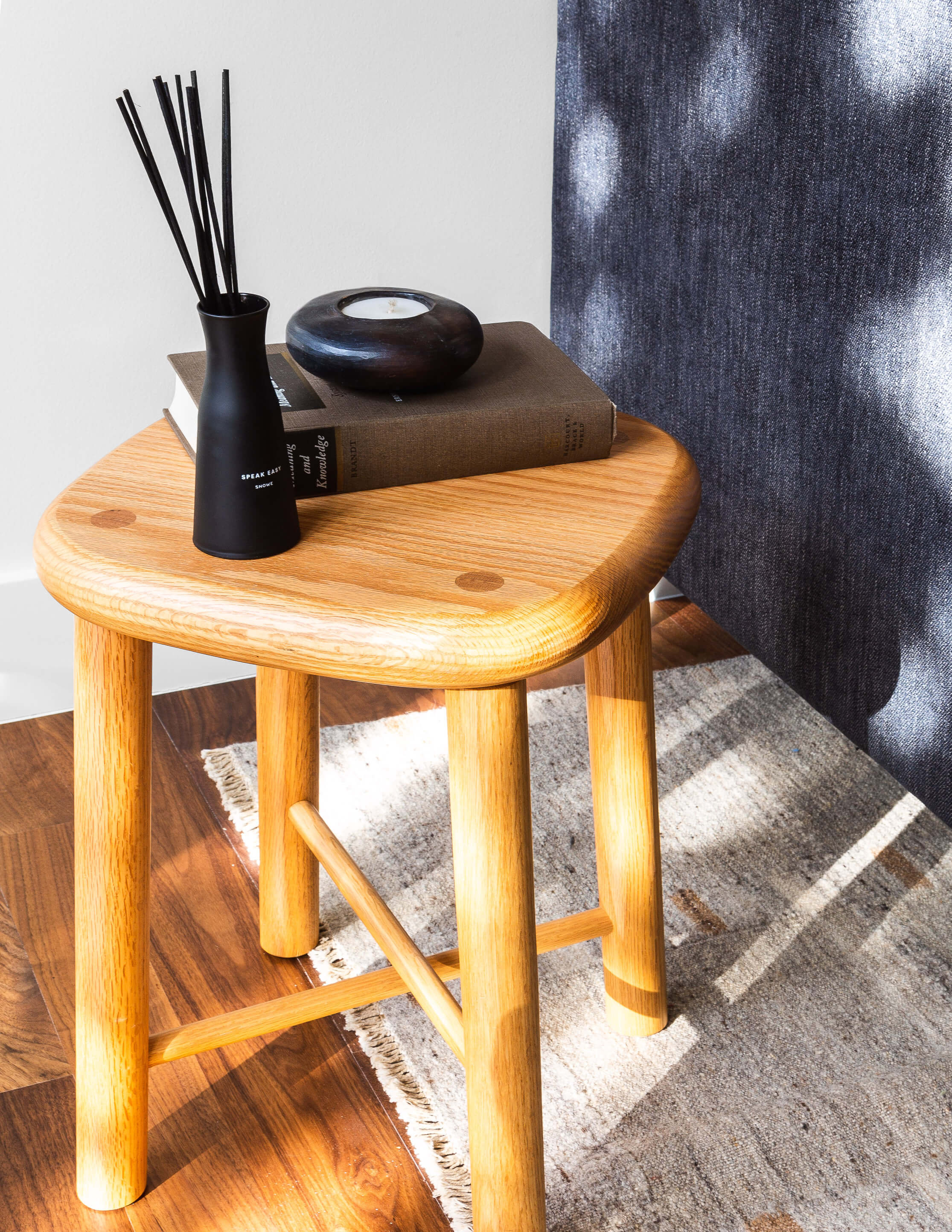 Cleansing your home as the seasons change is really important because it's a chance to set intentions for the new quarter. I cleanse each space I work in with incense, sage, and essential oils. When "smudging" with sage, make sure to open some windows and doors to let spring in, but also to release the negative energy from the interior. Try to focus on the places where the most people spend the most time, because that's where the most energy will be — both positive and negative. Once the smoke settles, sage is known to help with things like asthma, air quality, and a few common allergens, which is why spring is the perfect time to reintroduce it to your home. Then, add an amazing scent with a candle or diffuser. All set to go!
---