---
The Stories We Tell Scrapbook
Different, by Design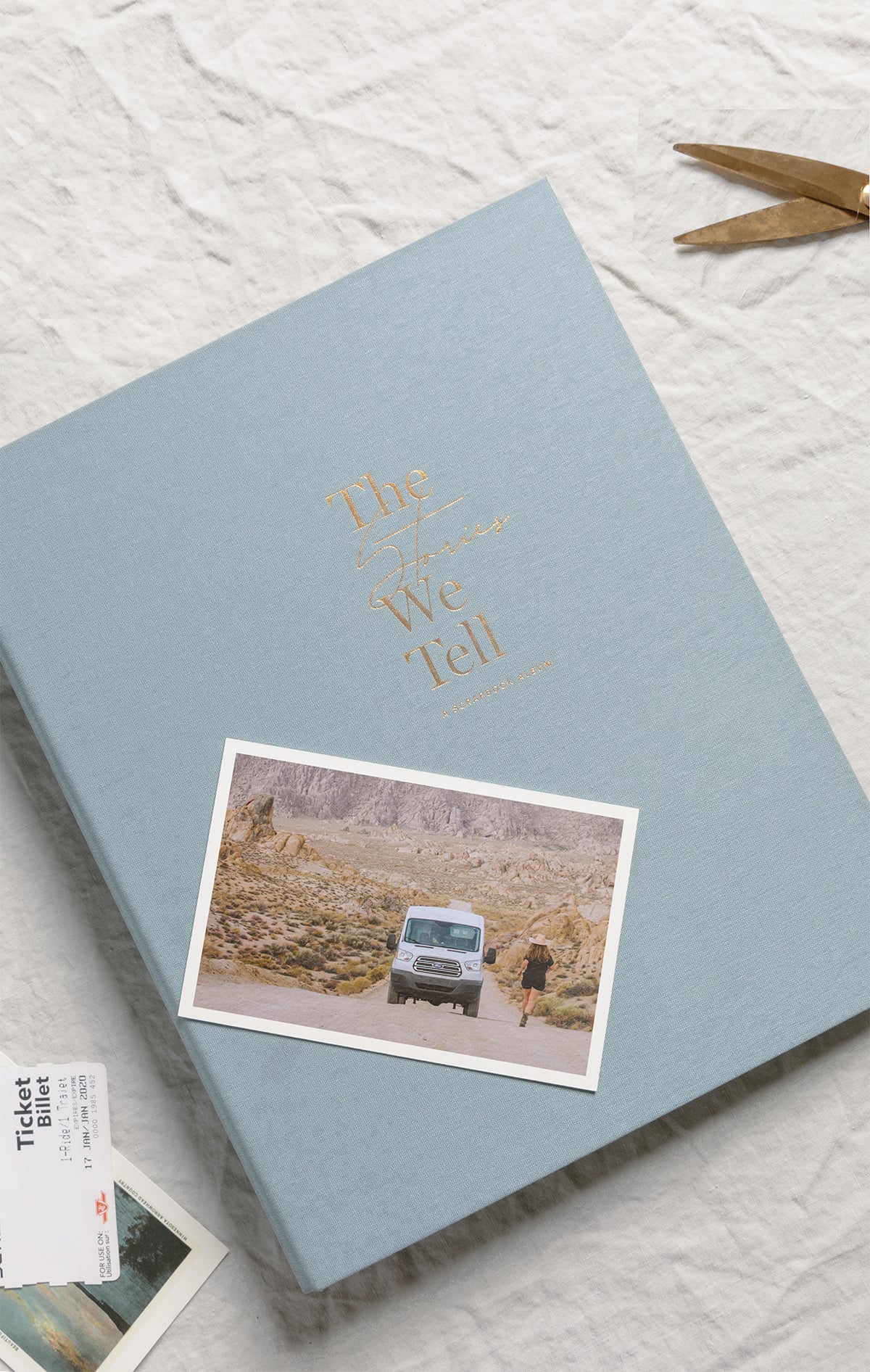 A place for each shutter snapped, each saved little scrap, and every story — our vision was this. It began with a pocket here for the small but significant. Then a journal page there to help you tell on. And why not a "frame" to play show-and-keep with your favorite prints? By thoughtfully including a diversity of prompts, we built an interactive scrapbook meant to make permanence a practice. Because a blank canvas can be daunting, when sometimes all we need is a gentle nudge.

These prompts are yours to fill as you see fit — sometimes through word, sometimes through photo, sometimes through a simple matchbox. Use them to capture the mundane. In them, celebrate the milestones. Reorganize the chapters to fit the your story. Nothing is set in stone.
---
Look Inside the Book
A Few of Our Favorite Pages
"Something That Brought..."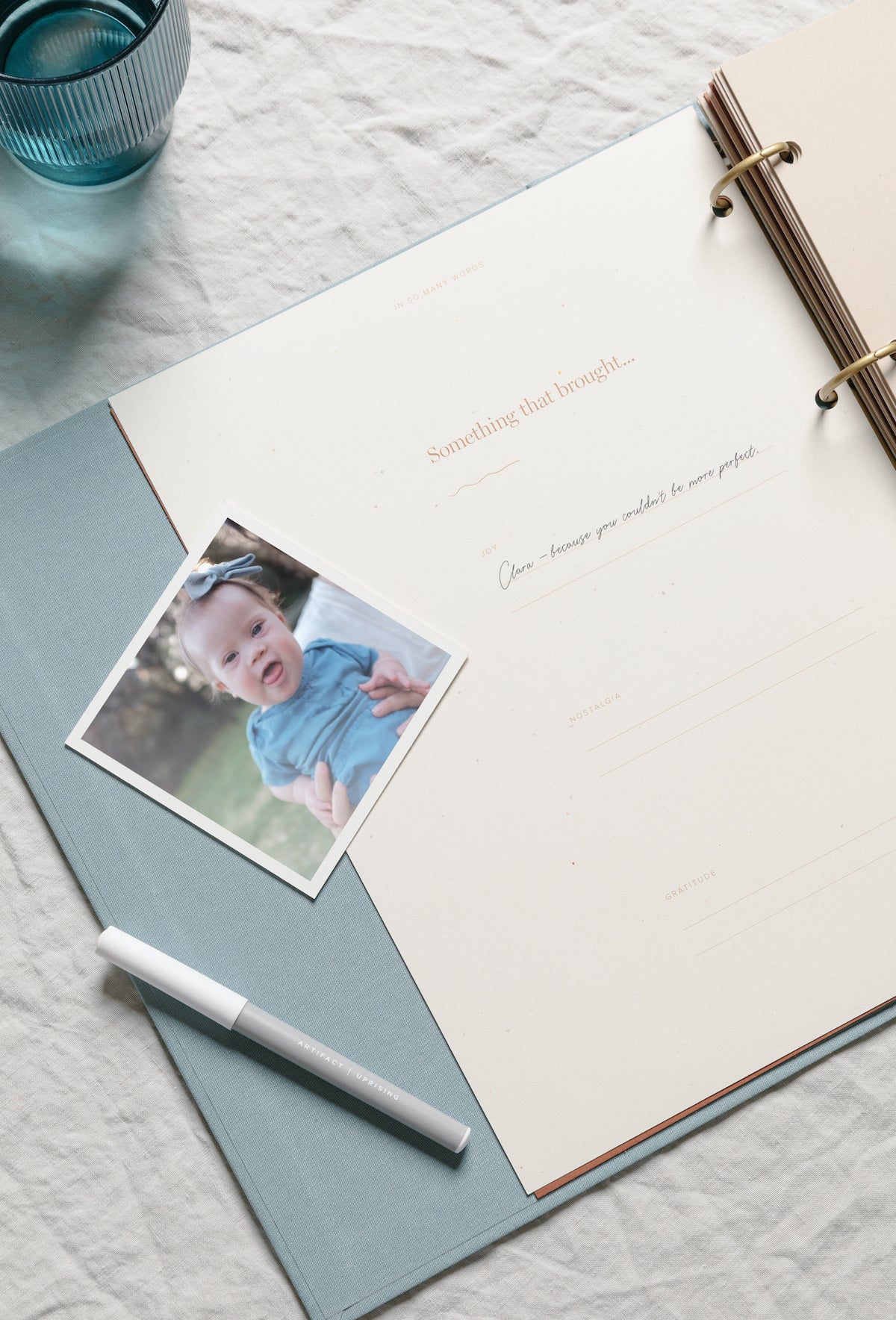 Joy. Nostalgia. Gratitude. Awe. These are pages for simple reminders — tying people, places, and moments to the sensations they spark within us. Just a small photo and a couple of lines... because it doesn't take much to return to the feeling.
---
"Good Things Inside"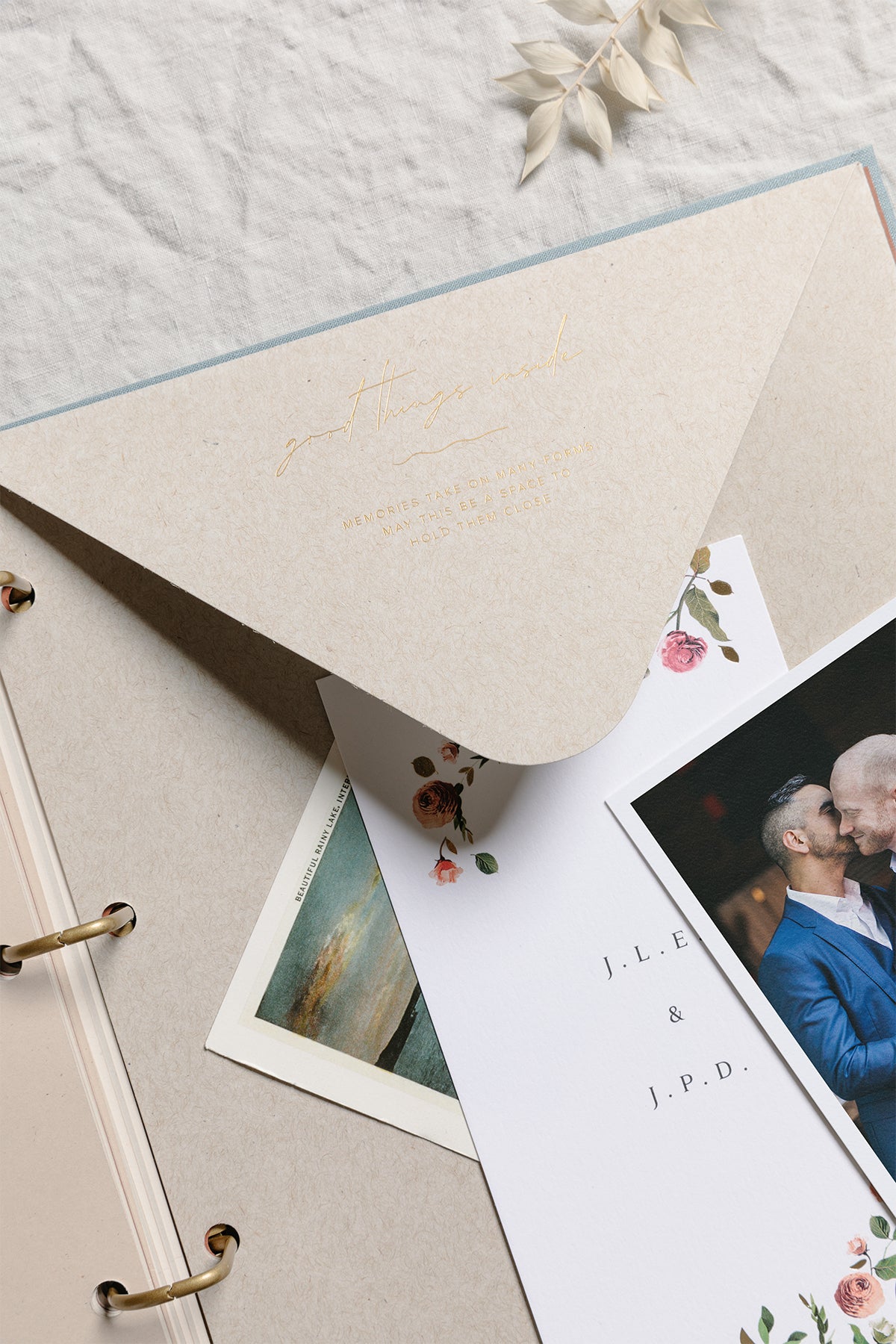 Memories take on many forms. This 9.25 x 12.375" envelope is a space to hold them close. Thoughtfully sourced with an eco-conscious lens, it is a sustainable means of sustaining your moments.
---
"Tell On"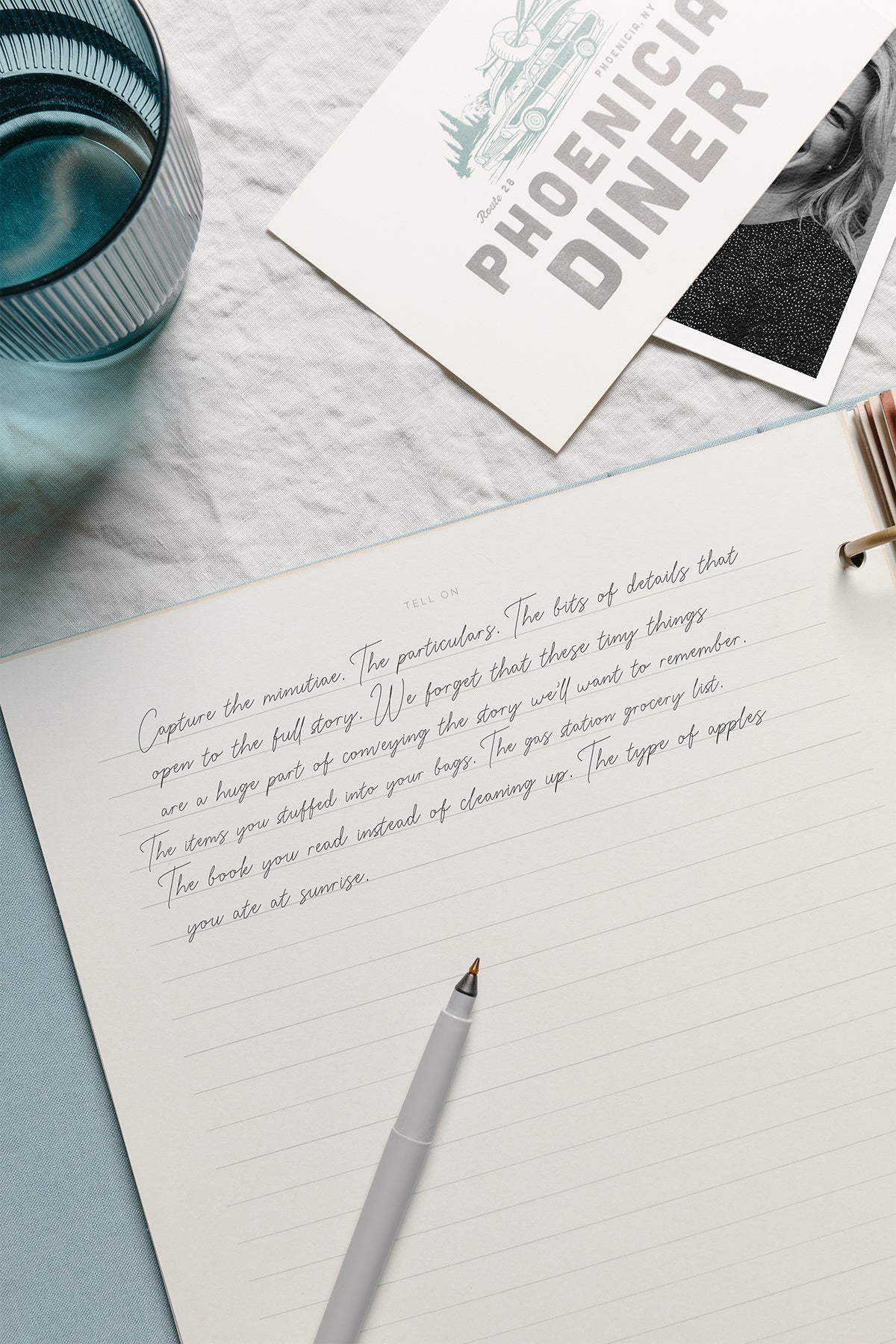 The things we keep — as much of a story as they tell in themselves — are part of an ongoing conversation. We've included these long-form journal pages throughout our scrapbook design to continue the dialogue, for there is still much to tell.
---
Because Materials Matter
Scrapbook Design Made Sustainable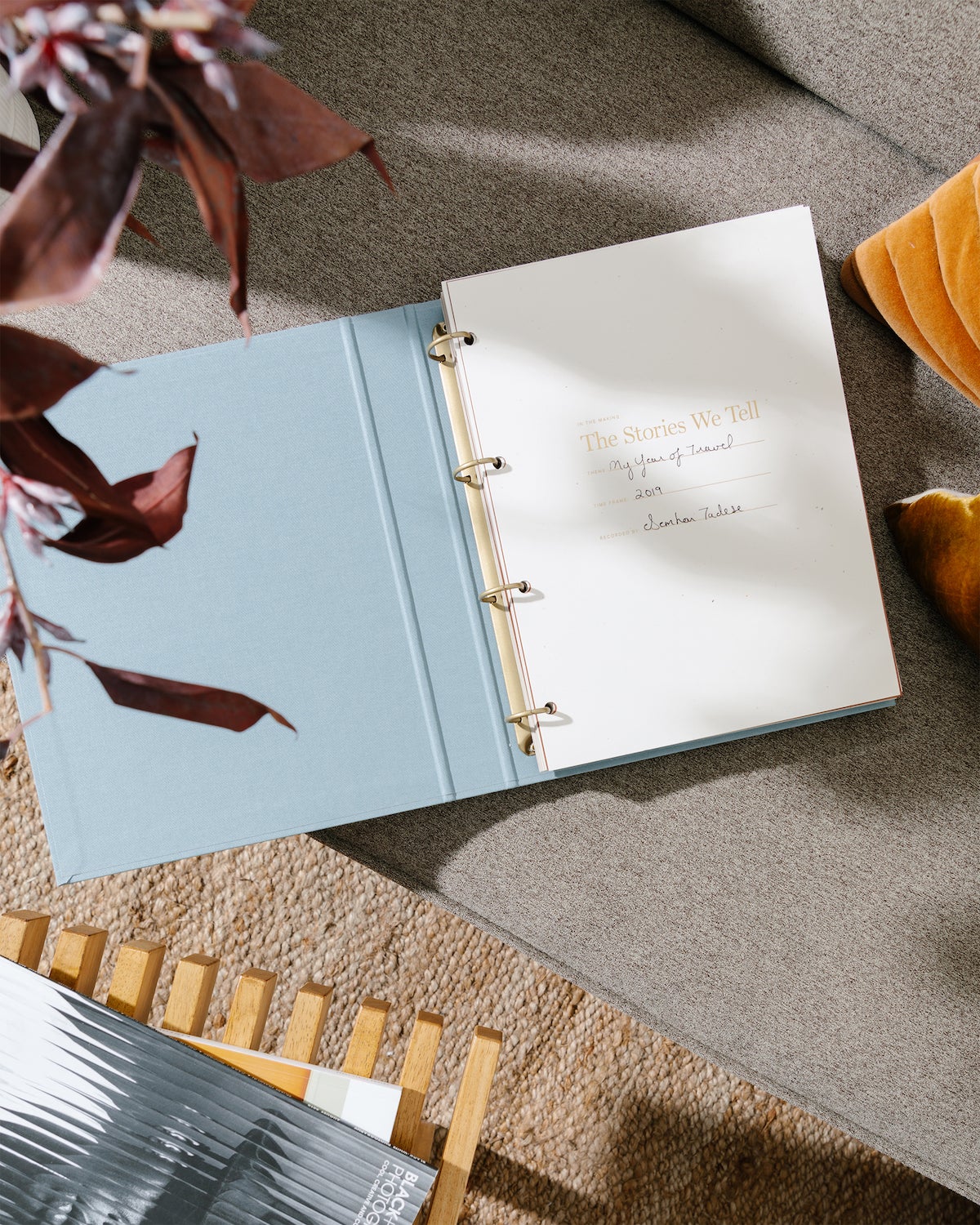 Just as one day we will hand down the stories in these pages, so too will we hand down their settings. We honor this symbolic exchange by sourcing the paper in our scrapbook with the utmost intention, working with three mills around the world to create a single book. Whether created from post-consumer fibers or using 100% renewable energy, the paper behind each page is FSC-certified, ensuring responsible and sustainable forest management — so that we may all, one day, tell on.
---
---