It's no secret – we're paper people. Join us as we take you through the offerings in our print collection – highlighting what makes each print unique, display ideas and what we love about each option (we hope you will too!).
---
Finding the Perfect Print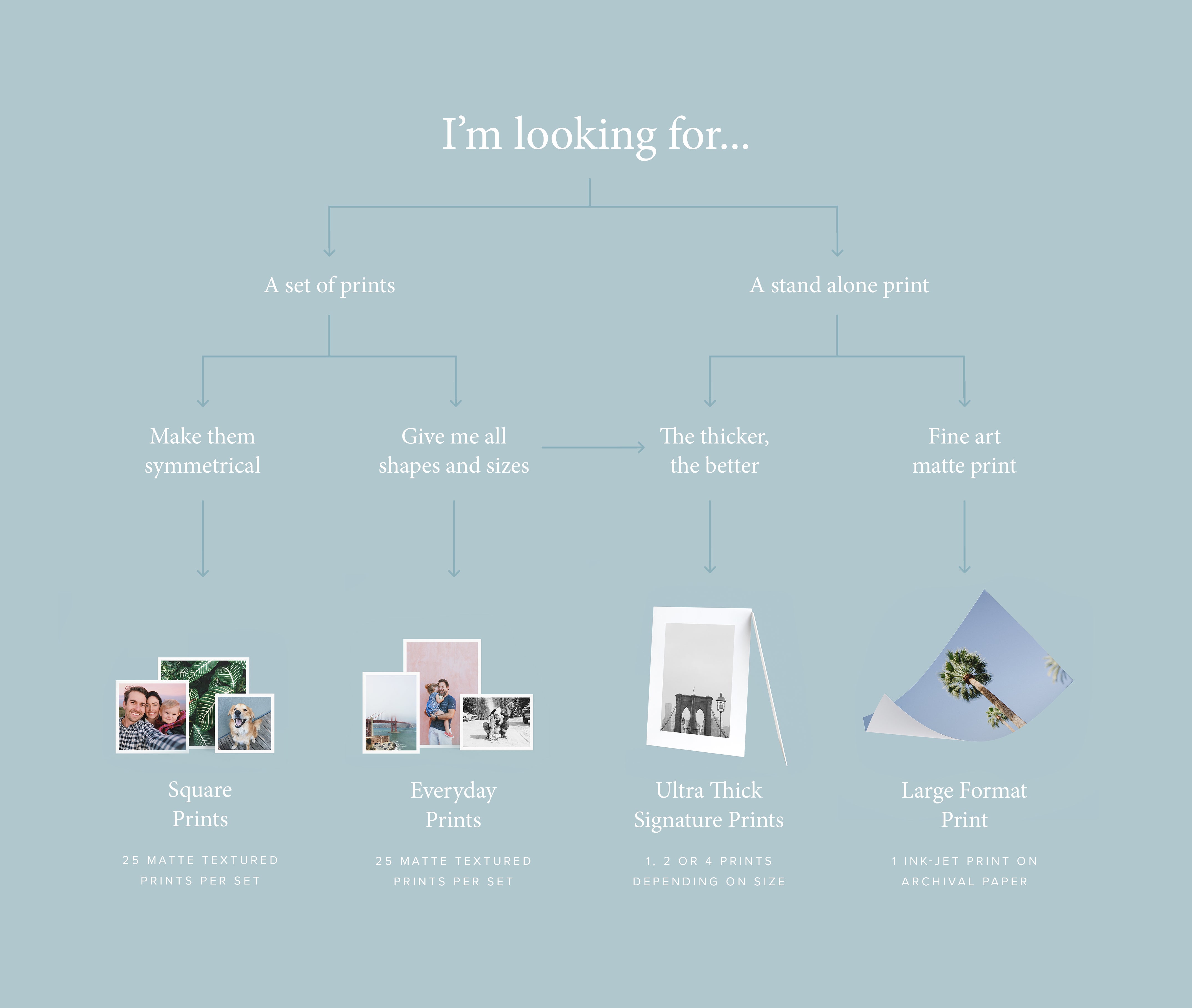 ---
Our Prints, Explained
Square Prints
Overview: Press printed on textured matte paper, 120 lb. Printed with your choice of border or full bleed image. Includes 25 unique prints per set.
Perfect for: Printing your favorite Instagram, VSCO images, or iPhone photos
Why we love it:
The back of the print is blank making it an ideal place to detail your photo's story
Pro Tip: Looking for more print display inspiration? check out our Print Display Hacks
---
Everyday Prints
Overview: Press printed on the same textured matte paper as our Square Prints, but in a variety of sizes. Includes 25 unique prints per set.
Perfect for: Printing the everyday moments captured on your phone or your camera— you choose
Why we love it:
Prints come in a ready-to-display storage box, perfect for any shelf (psst, so do our Square Prints)
Our smallest size (3.25x4.25") are a hit with the littles
A perfect addition when traditional scrapbooking
Pro Tip: Digital-press printing, prints your images in a series of small dots. This is why the DPI (dots per inch) that you export your image at is so important!
---
Signature Prints
Overview: Offered in your choice of four sizes (5x7, 8x8, 8x10, 11x14), press printed on textured matte paper, but think (really!) thick 4-ply paper.
Perfect for: Portraits, special events or reliving your favorite vacation photos
Why we love it:
These prints are ultra-thick— choose your favorite shelf and let this print stand on it's own
Looking for a ready-to-frame print? Look no further...
The 5x7 size pairs great with the Geo Rail (see below)
Pro Tip: Matte paper absorbs ink differently than you might expect. We recommend viewing your image on your computer with the brightness lowered down to 50%— adjust the brightness of your image as needed.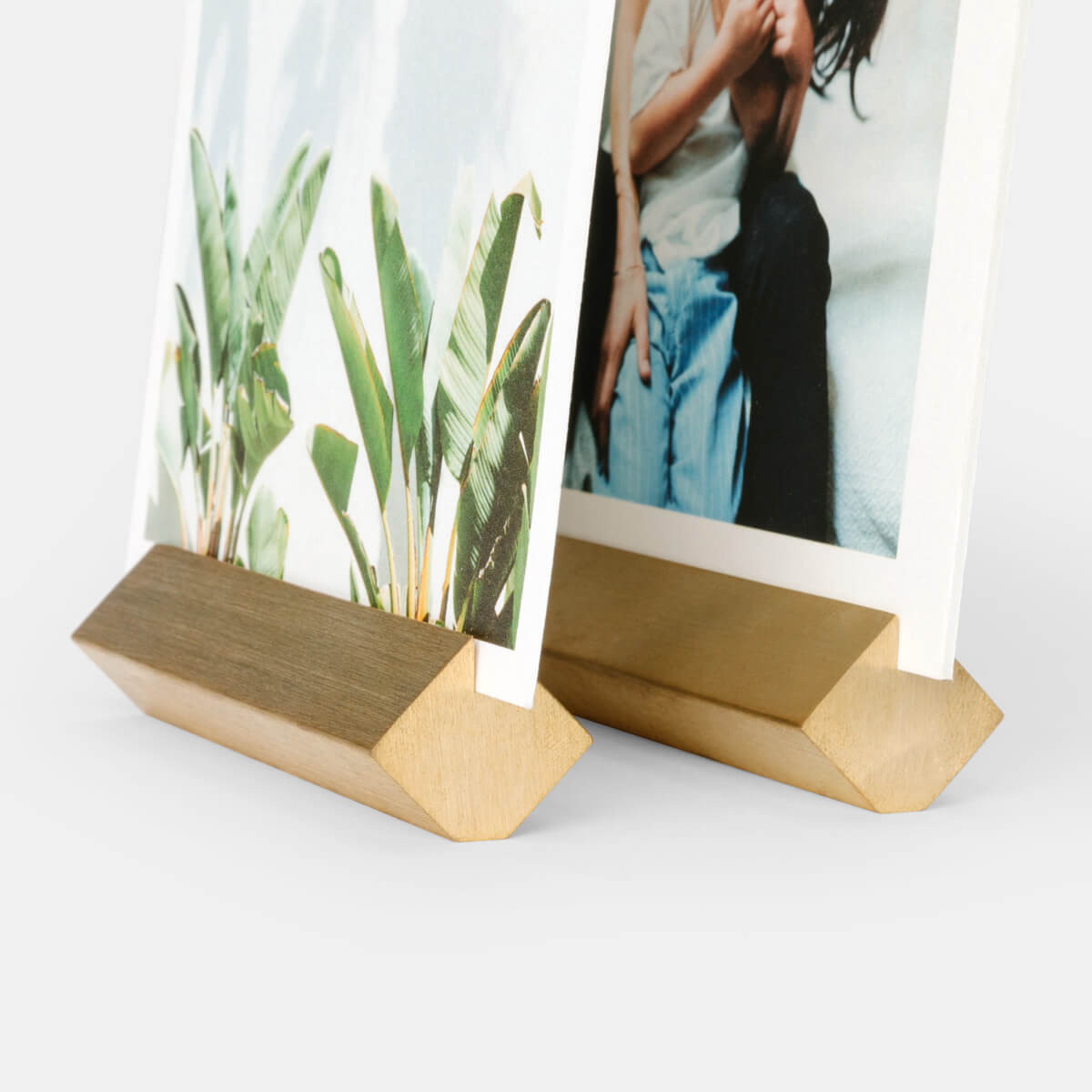 ---
Large Format Print
Overview: Ink-jet printed on archival paper, resulting in the highest of quality fine art print (aka "giclee print"). Extra bonus: velvety smooth finish
Perfect for: Showcasing your favorite photo! Whether you want to display it on your wall or feature it in your favorite frame
Why we love it:
This is the same fine art print that goes in all of our Framed Prints
Ink-jet printing replicates color and resolution like no other, allowing you to print your phone images at larger sizes without loosing quality (up to 40x60!)
Offered in 20 different sizes, you're bound to find the perfect fit for your image
Pro Tip: Although high quality, this paper is thinner than our other prints. If you're hoping to frame this print yourself, we highly recommend taking it to your local frame shop to be professionally mounted first.