---
From Artifact Uprising
1. Use Prints As Postcards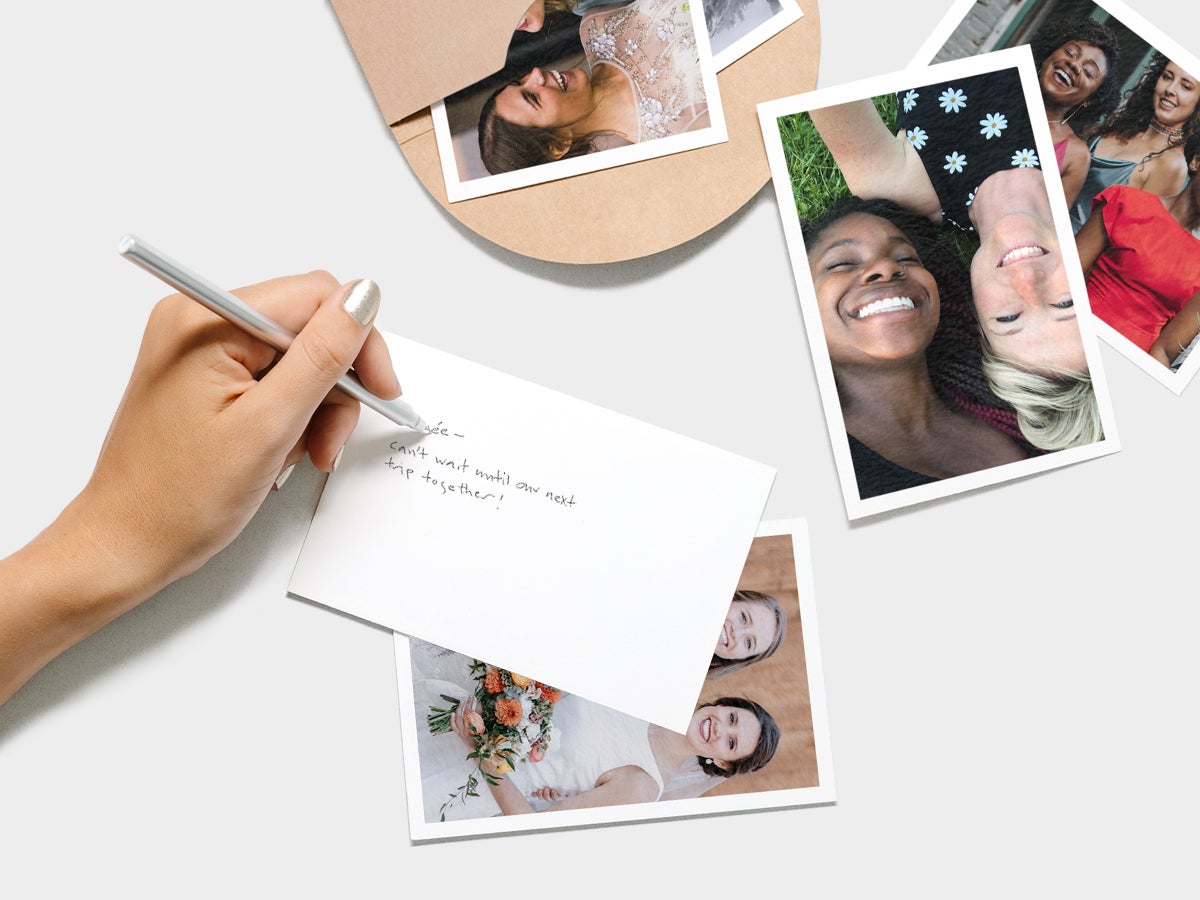 Take a break from the digital world by taking the time to put pen to paper. Make this an easy habit by keeping a stack of Everyday Prints on hand to use as postcards when the mood strikes. It's a simple, elevated way to pair familiar handwriting with a friendly face — for a note that's bound to find its way onto their fridge.

Keep in mind: Use a postcard stamp to send our 5 x 3.5" and 6 x 4" Everyday Print sizes, or first class postage for any other rectangular size. (Square prints sent in envelopes require .15 cents additional postage.)
---
From Artifact Uprising
2. Schedule Virtual Coffee Dates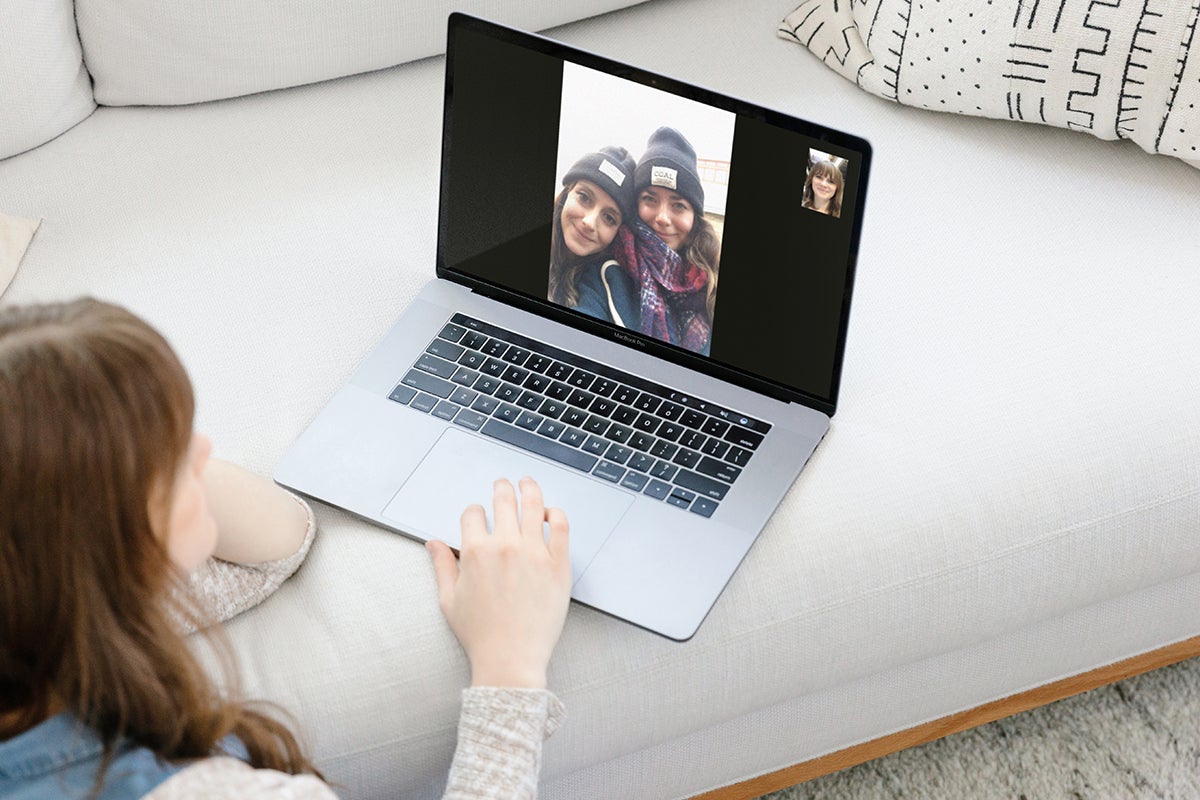 Remember the café you both loved, and all the calming, quiet conversations that came with it? Getting coffee with a close friend is truly one of the small, simple pleasures we take for granted. But just because they're at a distance, doesn't mean that coffee therapy comes to an end.

With a video call literally at your fingertips, it's still just as easy to connect for caffeine and conversation. So set up a weekly coffee date and keep the tradition alive. In the moment, mug in hand, you'll feel just as close as ever — even if they're miles away.

Just a thought: Get more friends in on the fun by hosting a virtual happy hour set to the tune of a shared playlist.
---
From Darling
3. Send Them a Compliment Card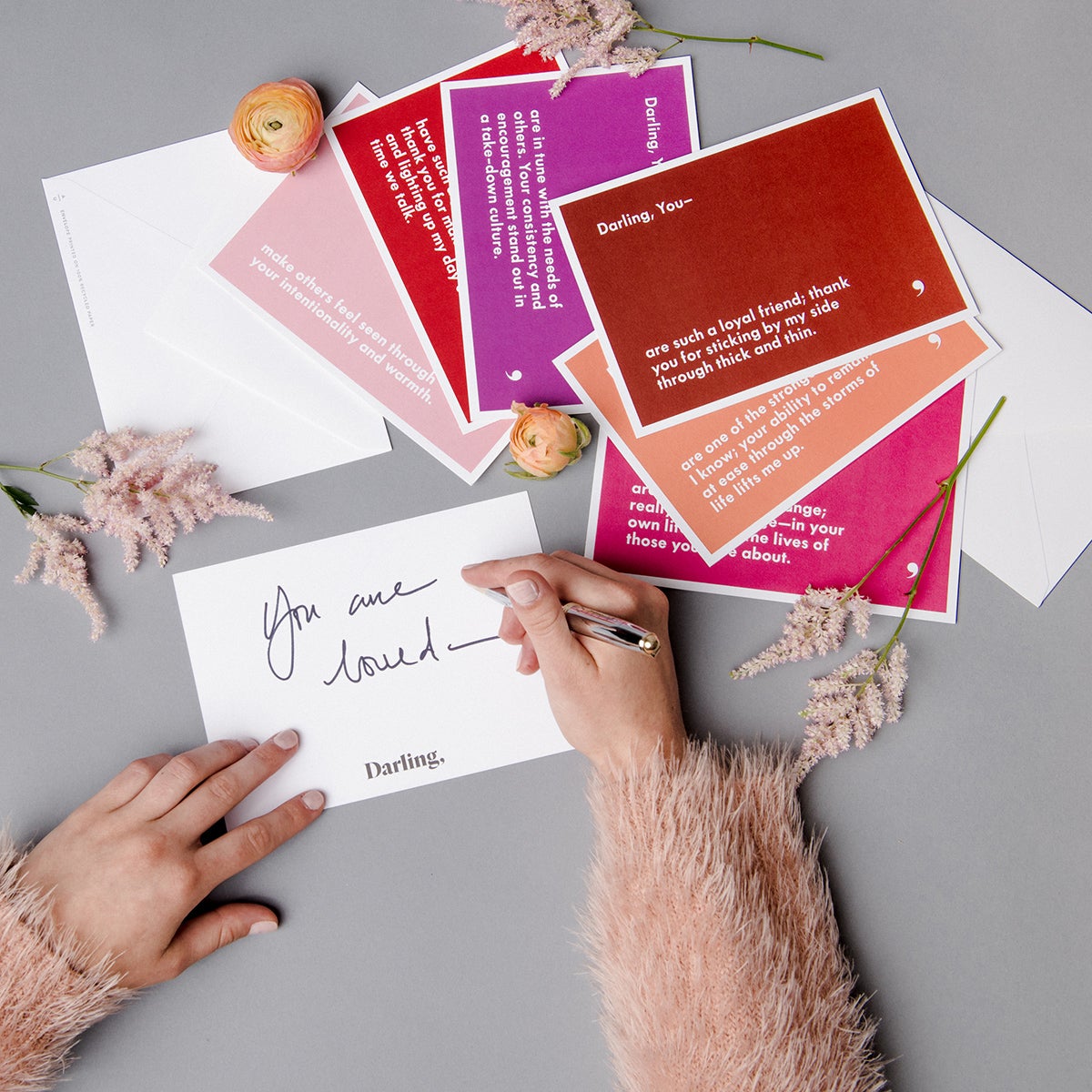 Staying in touch with friends can start with a simple reminder of why they mean so much to you. Darling, a lifestyle company focused on providing women with wise and life-giving content, has created a series of Conversation Cards based off of their popular and empowering Instagram messages.

Each card highlights the deeper, internal beauty of friends and loved ones. Simply pick the perfect message for the person on your mind, write them a little note, and pop it in the mail to make their day. The recipient will love the reminder of how good your friendship always made them feel about themselves.
---
From Darling
4. Host a DIY Gift Exchange
There's nothing quite like receiving a gift that was made by a dear friend — nor the fulfillment of creating something thoughtful for someone you love. By hosting a DIY gift exchange, you can enjoy the best of both worlds.

The idea? Get in touch with friends to see who might want to be a part of the gifting and assign everyone a recipient. Everyone gets a gift, and you can all connect as a group for the unwrapping party, whether in person or digitally using a video chat app like Google Hangouts. (Think: Small knitting projects, thoughtful photo gifts, and homemade treats!)
---
From Artifact Uprising
5. Relive Good Times in a Photo Book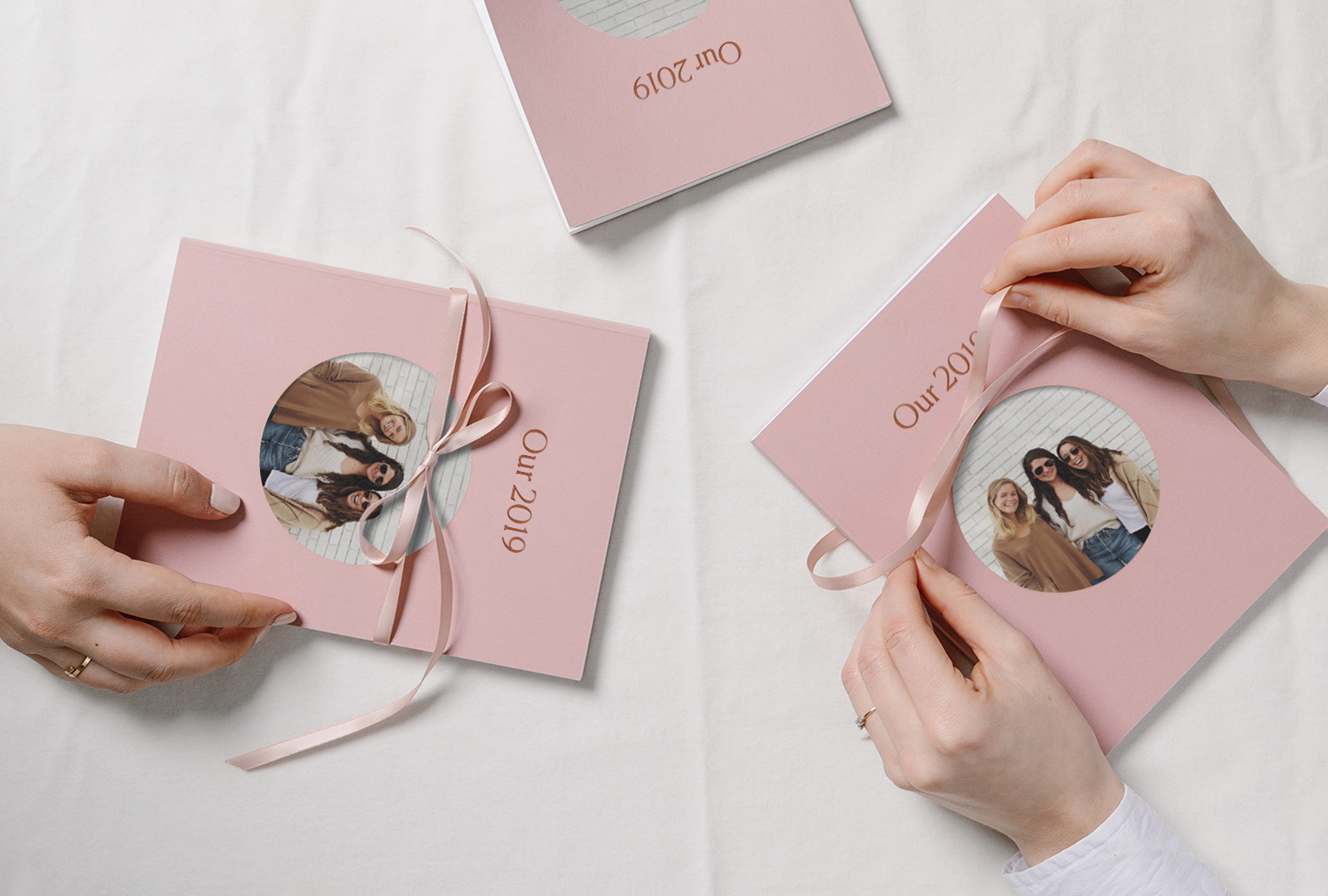 Being at a distance might make it harder to share new experiences, but it doesn't keep us from reliving the old. So whether you're two partners in crime, a larger friend group, or an entire extended family, creating a photo book together can take everyone back to those meaningful moments worth reliving.

Start by gathering everyone's favorite shots and organizing the photos. Then, with those photos in hand, it's time for an artistic volunteer to create the book and send out all the copies.

Just a thought: Not the time for a photo book? Create a shared folder in via a cloud storage app like Dropbox and send everyone a link.
---
From Darling
6. Set Up Simple Reminders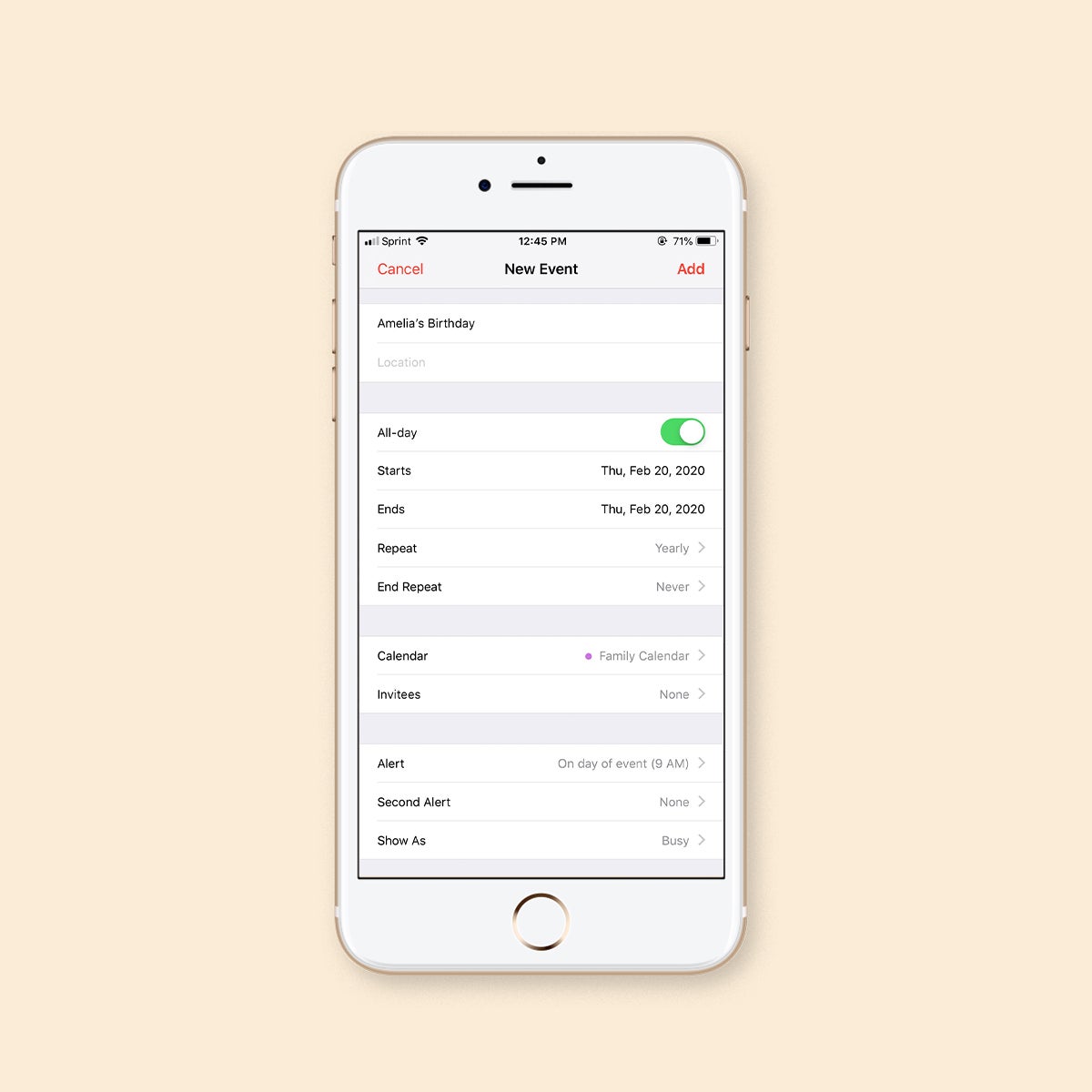 Ever forget a friend's birthday, only to realize when you see it announced on Facebook or Instagram? Instead of this being our reality, we can be more intentional with our friends' important days, simply by putting them in our phone calendars — especially in times when the messages are much-needed.

Maybe it's the day of their anniversary, or even something quirky like National Donut Day for that donut-loving friend. Whatever the occasion, they'll be happy to know the unique reason that brought them to mind.
---
From Artifact Uprising
7. Create a Photo Calendar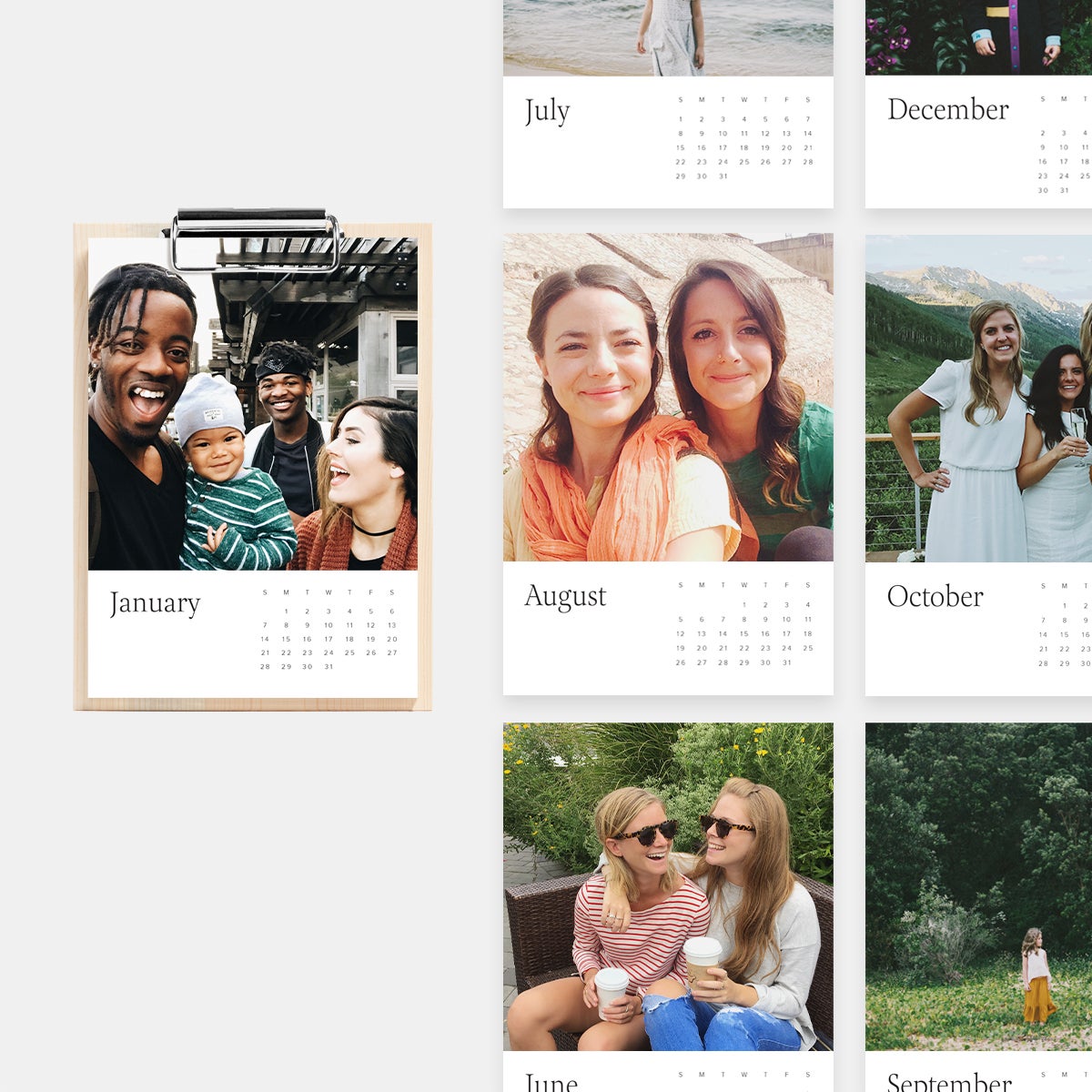 Keeping in touch with friends starts with keeping them in your thoughts — year round. Creating a photo calendar can help you remember the good times, those you shared them with, and that there are still so many to com. Fill it with photos of friends and family who are now at a distance — plus, use it to track their birthdays, anniversaries, and beyond.
---
Celebrate Your Connection
Use these simple ideas to get started, but don't stop there. Our suggestions are just the beginning! Add a little bit of your own creativity, and you'll dream up new ideas — ones that celebrate the unique relationship you share with the people you love. After all, we need each other... now and always.
Say Hello in Photo