---
Idea 01
Celebrate All They've Accomplished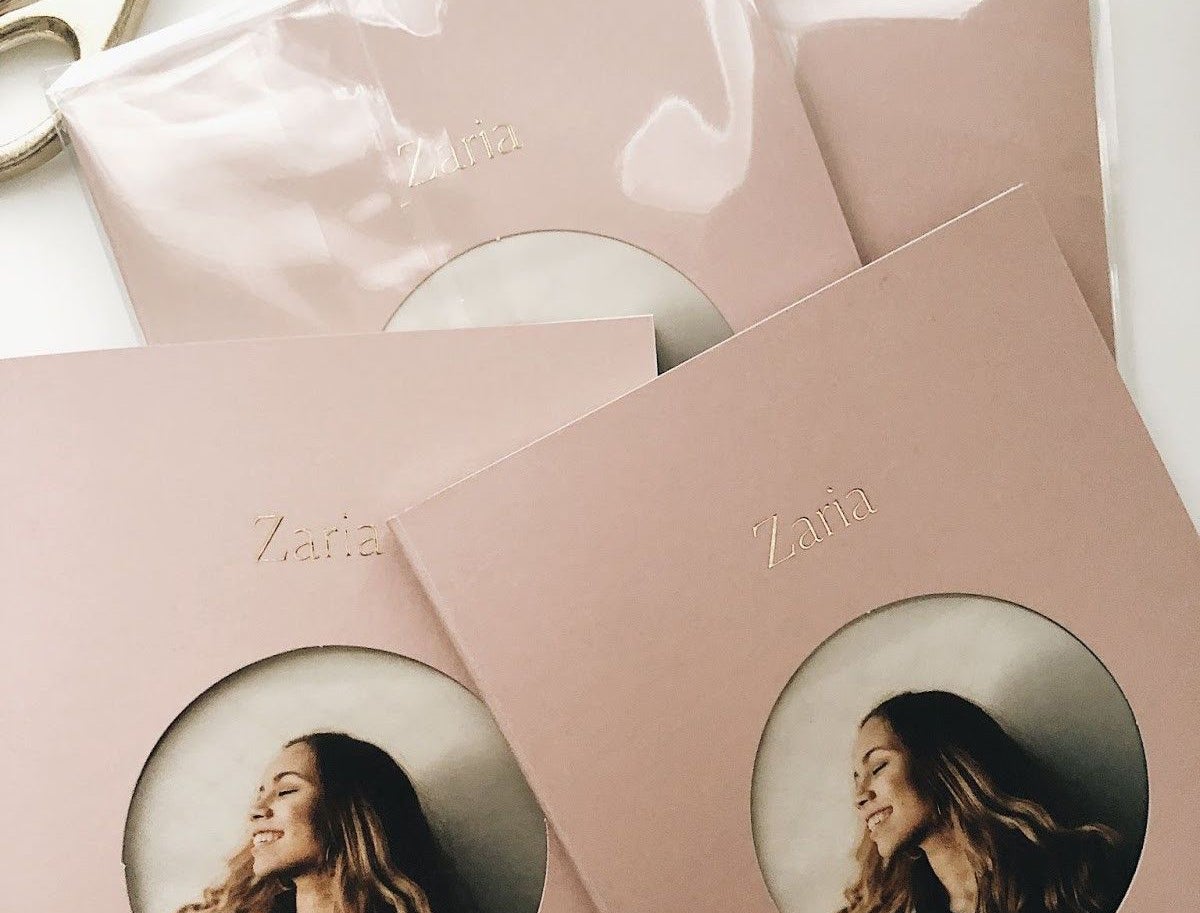 One thing is certain: this milestone is print-worthy. You can easily celebrate their big step onward by documenting this transition season in a custom photo book. Highlight graduation pictures or favorites from senior year — or follow in @laurenlaboyteaux's lead and showcase those senior portraits. Your grad will love holding on to these photos that capture who they were during this significant time.

Pro tip: Use the "duplicate" function in your My Projects tab to send copies to friends and loved ones, sharing the big news and thanking them for the part they played.
---
Idea 02
Bring Their Furry Friend Along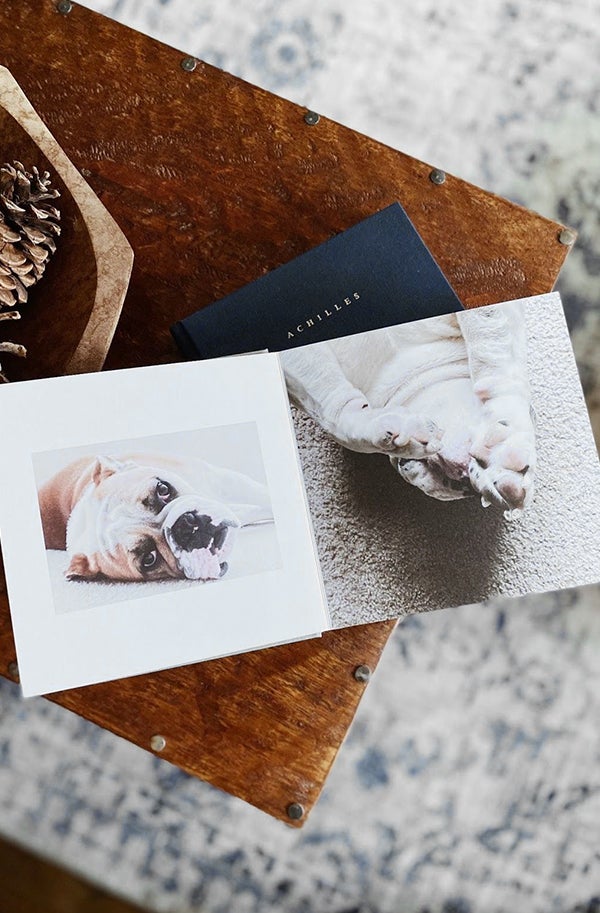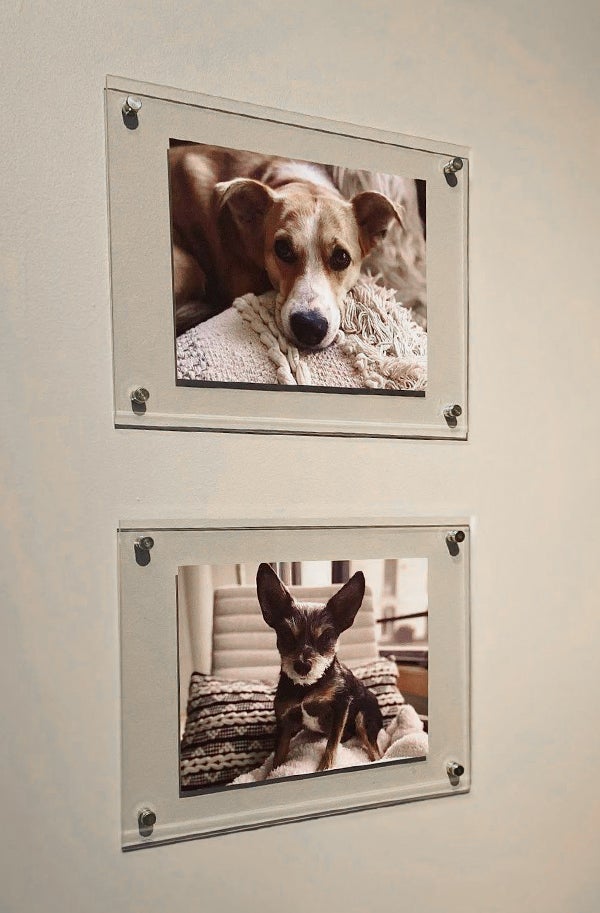 Moving to college can be an emotional experience for young adults, especially if their school is hours (or states) away from home. Make the transition a little easier for them by bringing their best furry friend along in print! You can take cues from @brunamebs, who created a pet-centered photo book, or from @stylingwithchrissa, who framed her pets for her walls. Cuddles and kisses will still be a journey home away, but seeing these furry faces on a regular basis is sure to brighten your college student's days.
---
Idea 03
Revisit Their Childhood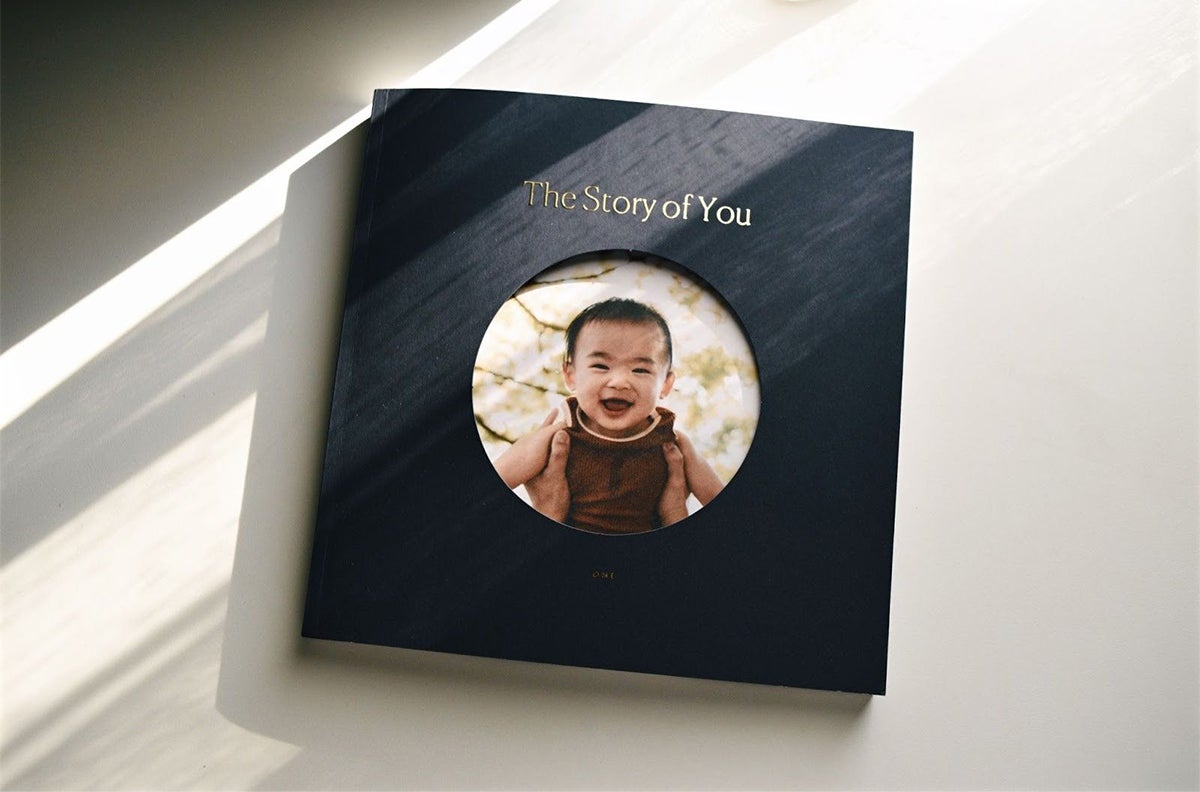 Give a gift that celebrates growing up by revisiting their childhood in print. Chances are you have old baby pictures stashed away in shoeboxes and drawers around the house. Gift these photos by selecting favorites to scan and feature in a photo book — and enjoy a trip down memory lane together. Our Color Series Photo Book makes it easy to showcase a portrait of your little in the peek-through cover image, just like @charistanne.
---
Idea 04
Lessons To Take With Them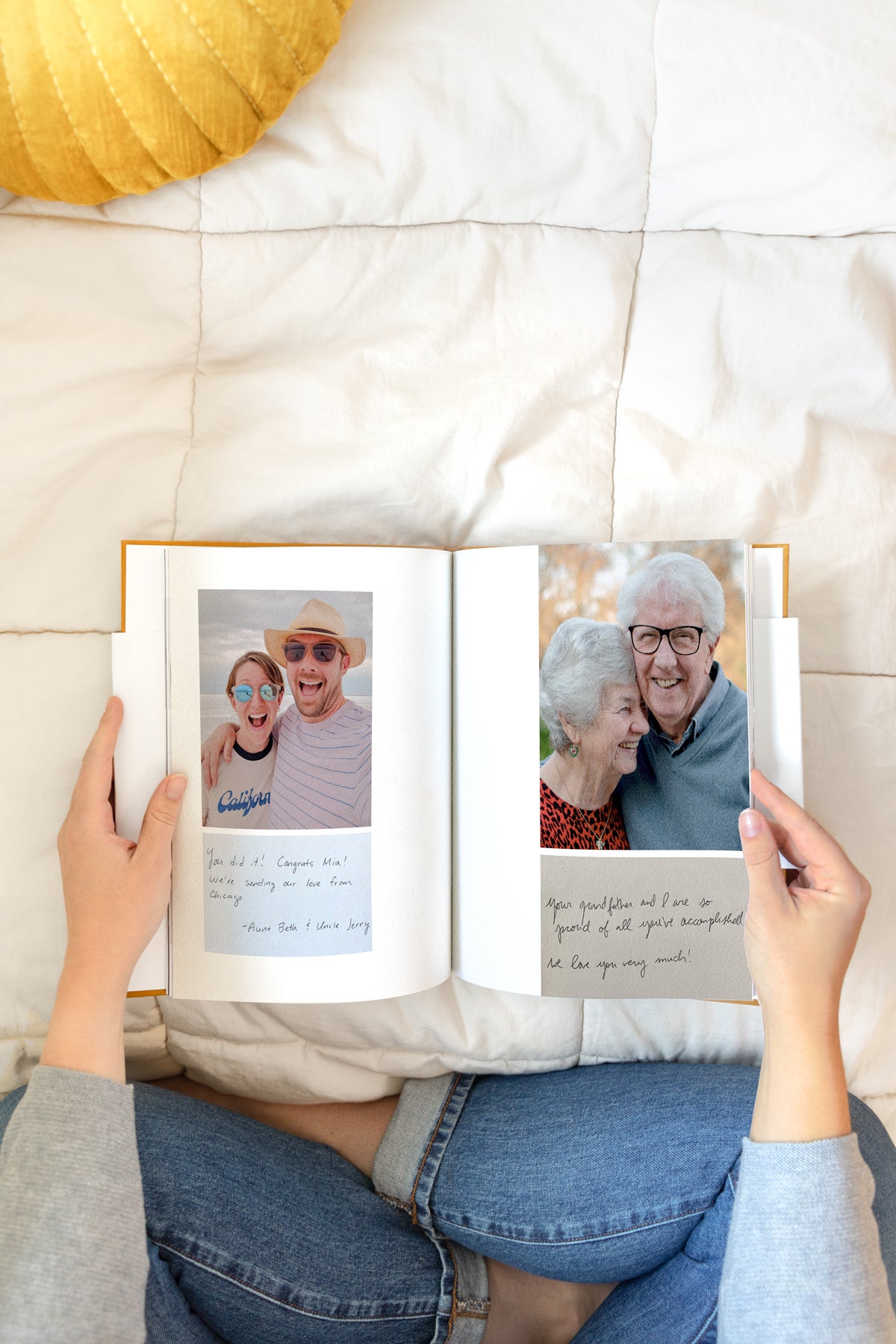 Words of wisdom, excerpts from a diary or journal, even "dadisms" — these memories are all you need for one of our favorite gift ideas for recent grads. Inspire your college-bound student for years to come by compiling all these lessons from friends and family into a photo book. You can easily type out or copy/paste the stories into your book using our text layouts, or scan handwritten notes for an added personal touch.
---
Idea 05
Their (Finally) Finished Baby Book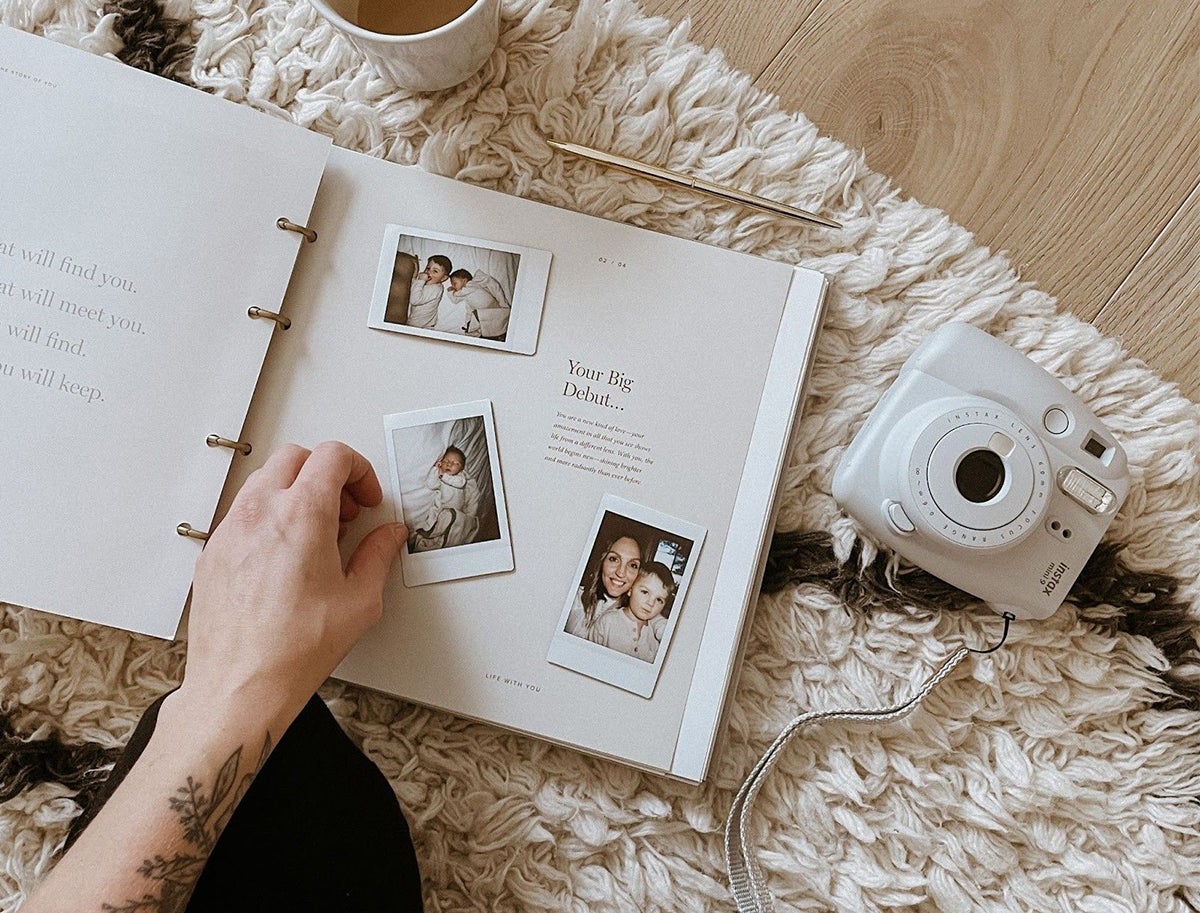 A little nostalgia goes a long way. Whether created when they were young or revisited and finished in more recent years, there's no better time to gift their baby book. Pair stories with photos, like @kathydaviesphotography, to tell the story of those first, most meaningful years.

Yet to start a baby book? You're not alone. Easily catch up with The Story of You, and don't worry if some details are a little fuzzy. Trust us, this is a meaningful gift they'll enjoy forever. So get creative and have a little fun reliving the days before they became all grown up.
---
Idea 06
Stack of Memories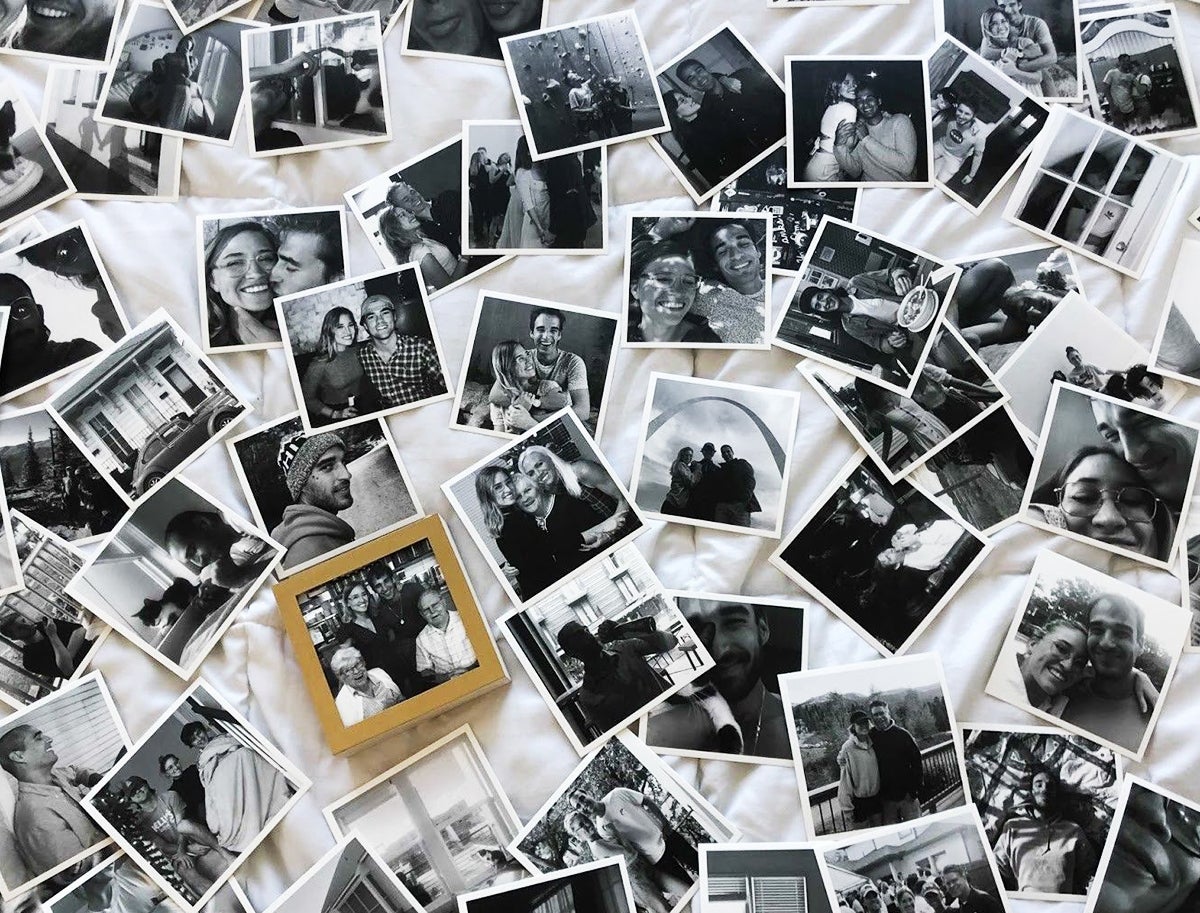 Delight in some of your best days together while simultaneously decking out their new dorm room with photo prints. Paired with a unique and design-forward photo holder, this gift will effortlessly personalize their space as they set up their home away from home. Choose a variety of memories to feature: school dances with friends, family vacations, holidays, and all the everyday moments in between.

For a timeless and cohesive aesthetic, go black and white, like @mollyolwig, using the photo filter option in our editor. Or, we have iPhone editing tips and free Lightroom filters for a wide variety of looks they'll love.
---
Idea 07
Honor Your Friendship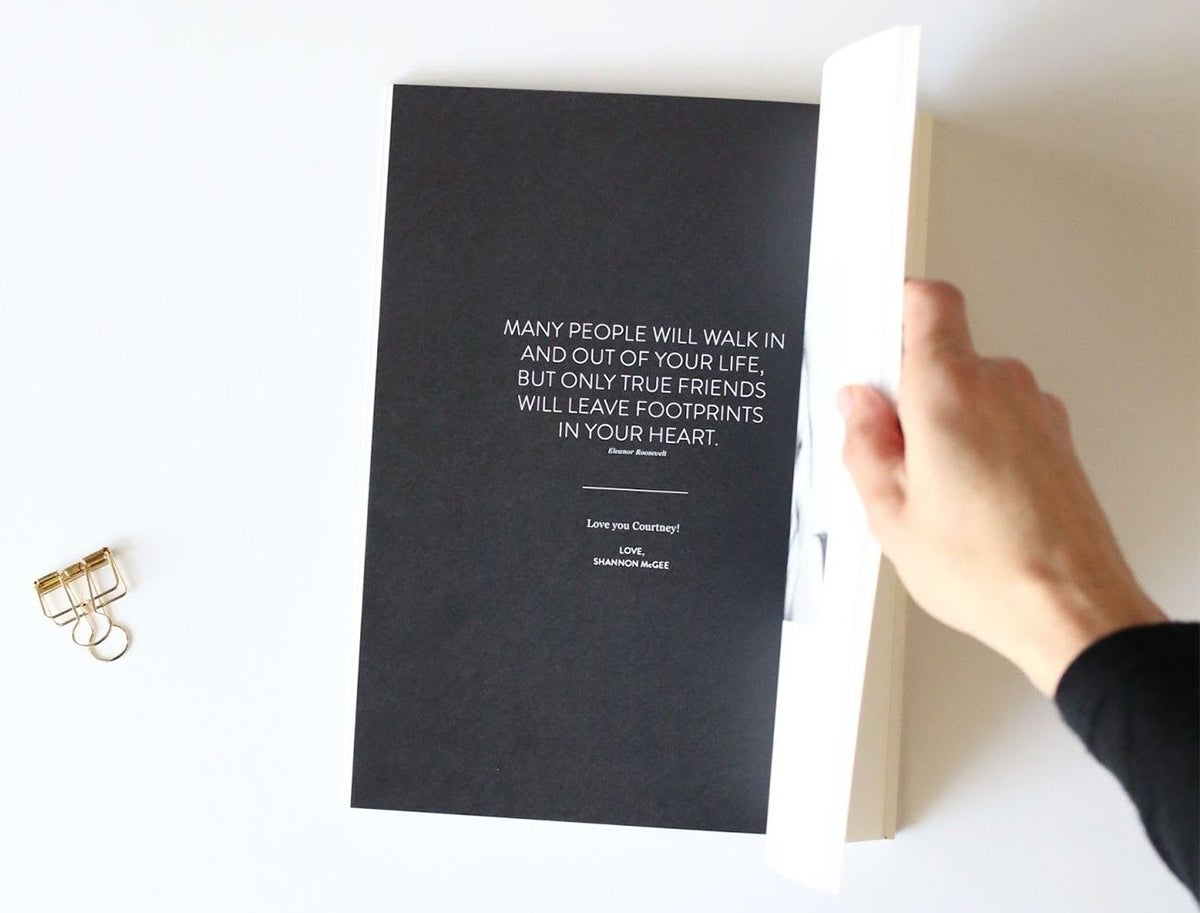 Friendship is worth celebrating, too. As you and your crew head off to college, put your many photos together to good use and document these days in customized photo books.

To personalize your gift even more, take a page out of @catsaunders' book and create a dedication page with a meaningful quote and thoughtful note for each friend. No matter what schools you are all attending, these photo books will keep you close.
---
Idea 08
A Taste of Home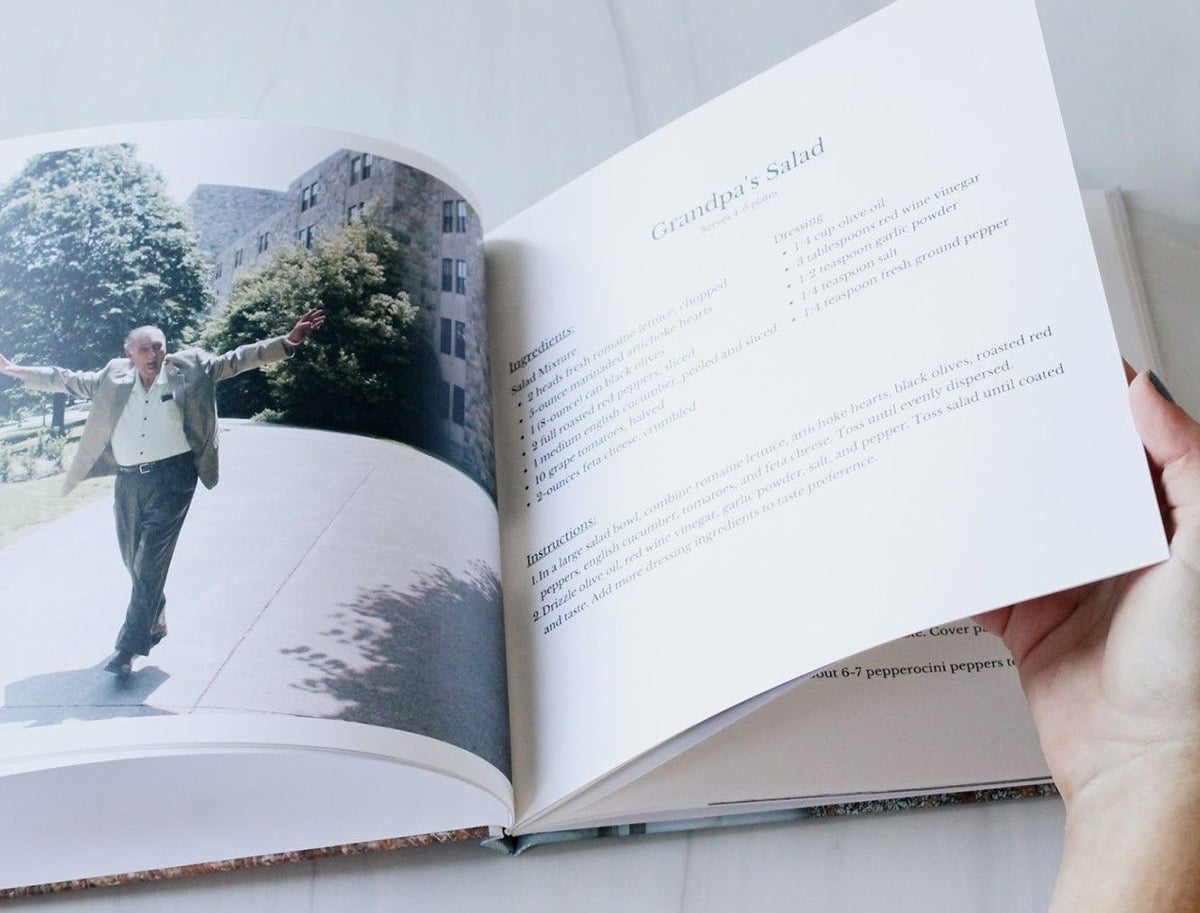 In our eyes, one of the best going-away-to-college gifts is a family recipe book that reminds them of home. To make yours, gather recipes from family, friends, or blogs, sprinkling in your own creations, too! Take a photo of the recipe to upload in our editor or type it out in a text layout. On the corresponding page, pair the recipes with photos of the meals. You could also feature the creators of the recipes themselves, like @rightthymenutrition did with her Grandpa's famous salad. All our photo books feature durable construction and display-worthy designs to ensure these recipes stay in the family for years to come.

Keep in mind, you can also reference our detailed how to make a cookbook guide for easy step-by-step instructions.
---
Idea 09
Keep Them Organized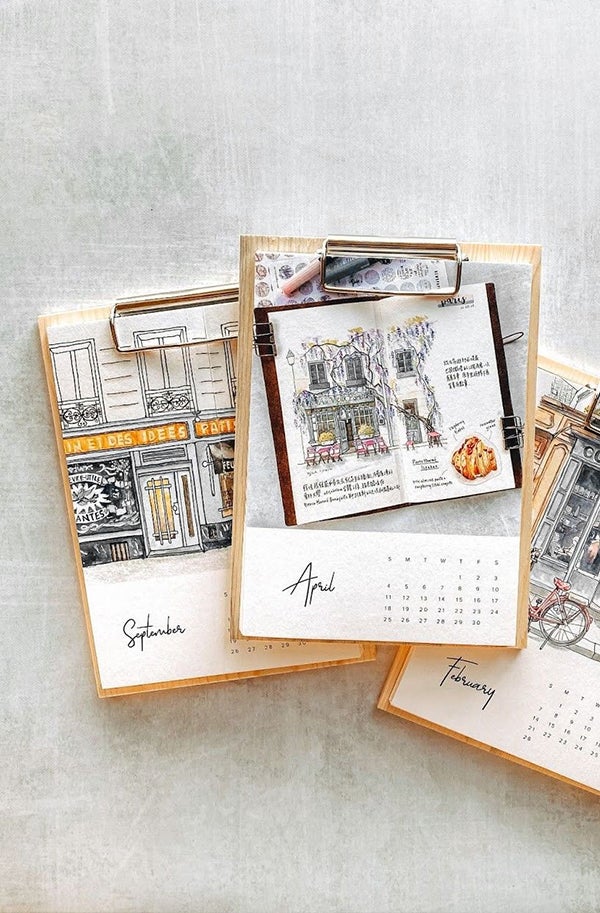 For a going-away-to-college gift that keeps them organized and on time, look no further than our photo calendars. From hanging calendars to desktop calendars, our collection features modern design and easy-to-customize details that will suit any college student's new space. Include important dates to remember (like their sister's recital) on our Wall Calendar or feature photos for whose birthday it is each month, so they can keep track of what's really important — on top of all their studies.
---
Idea 10
Words of Inspiration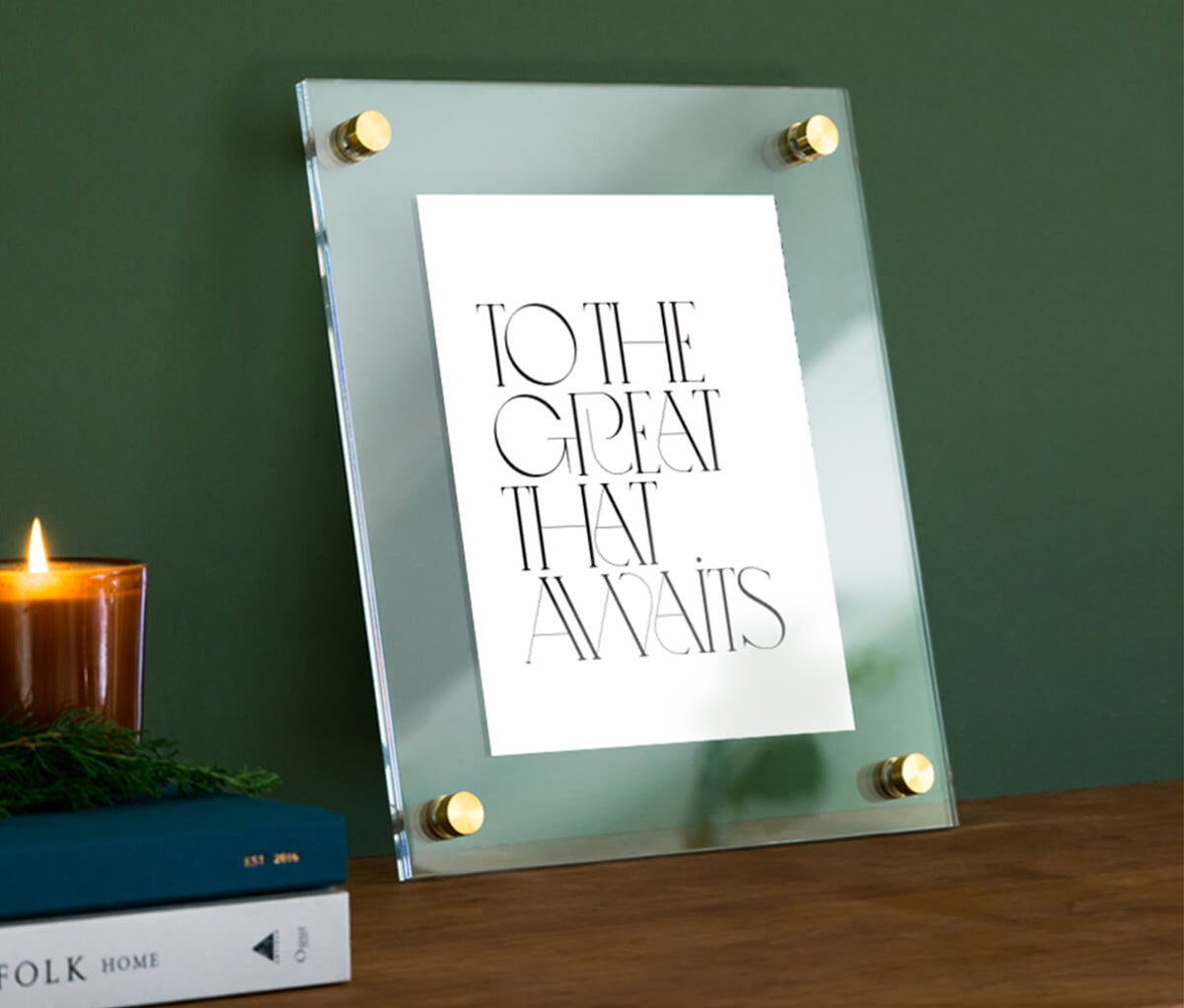 Spark a little inspiration with this thoughtful college send-off gift. Not just for featuring photos, our frames are the perfect place to highlight a meaningful quote that encourages and motivates. Simply download one of our favorite phrases featured in our framing free art guide or upload your own — just make sure the quote is saved as a .jpg or .png file! We recommend using a free design tool like Canva to create and save your images in minutes.
---
Bonus!
Signed Send-Off Book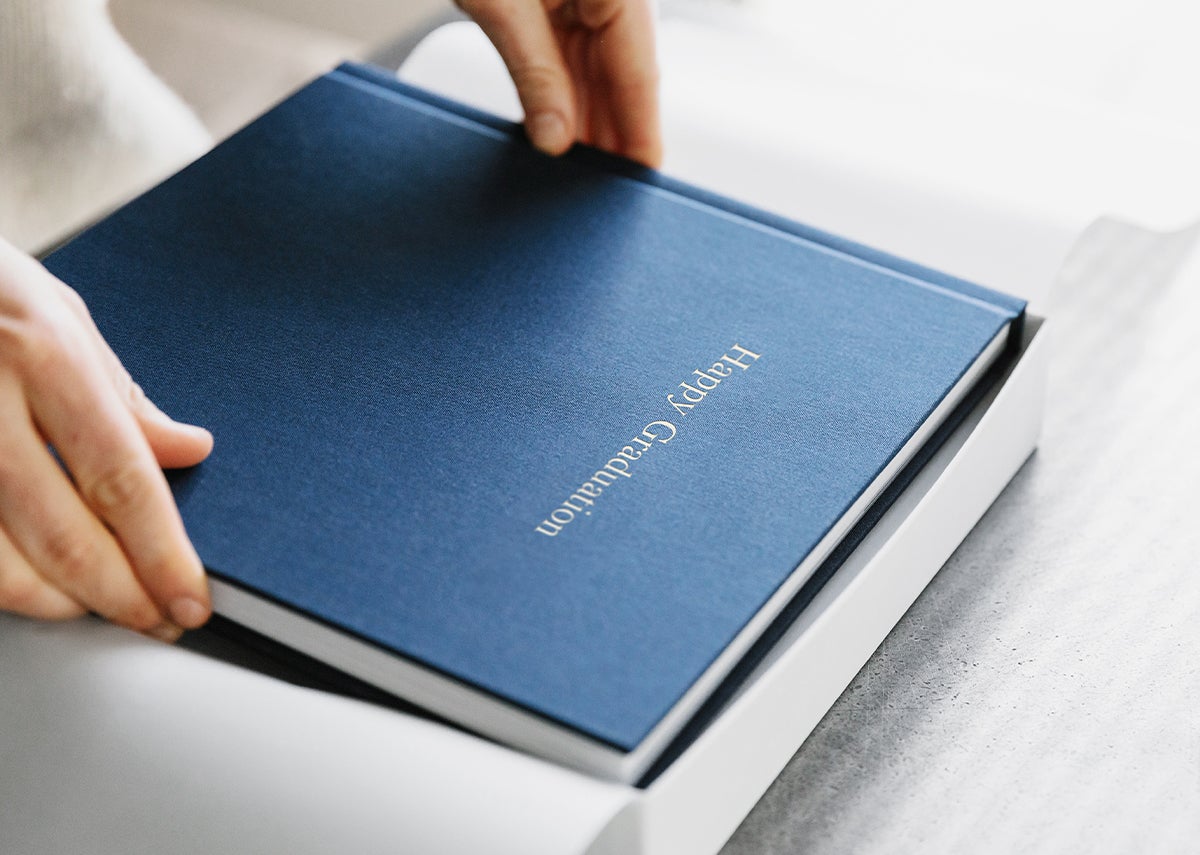 Celebrate their next chapter while honoring the last with this meaningful gift: a send-off book! Using our Photo Guest Book, have loved ones sign the book, send notes from afar, offer well-wishes, share memories for your grad to read through (with the tissues nearby!). Even better? They can always look back on these notes for a boost of encouragement and joy.

Psst… there's more where these came from! For preschool to college graduation, find creative graduation gift ideas to mark any milestone.
---
To The Great That Awaits
You aren't alone if you're feeling a lot of emotions during this season of transition. We hope these ideas have inspired a little nostalgia and even more gratitude for this last chapter — and excitement for the next!