Gift 01: For restful nights
Snuggle Me Organic Baby Lounger, $140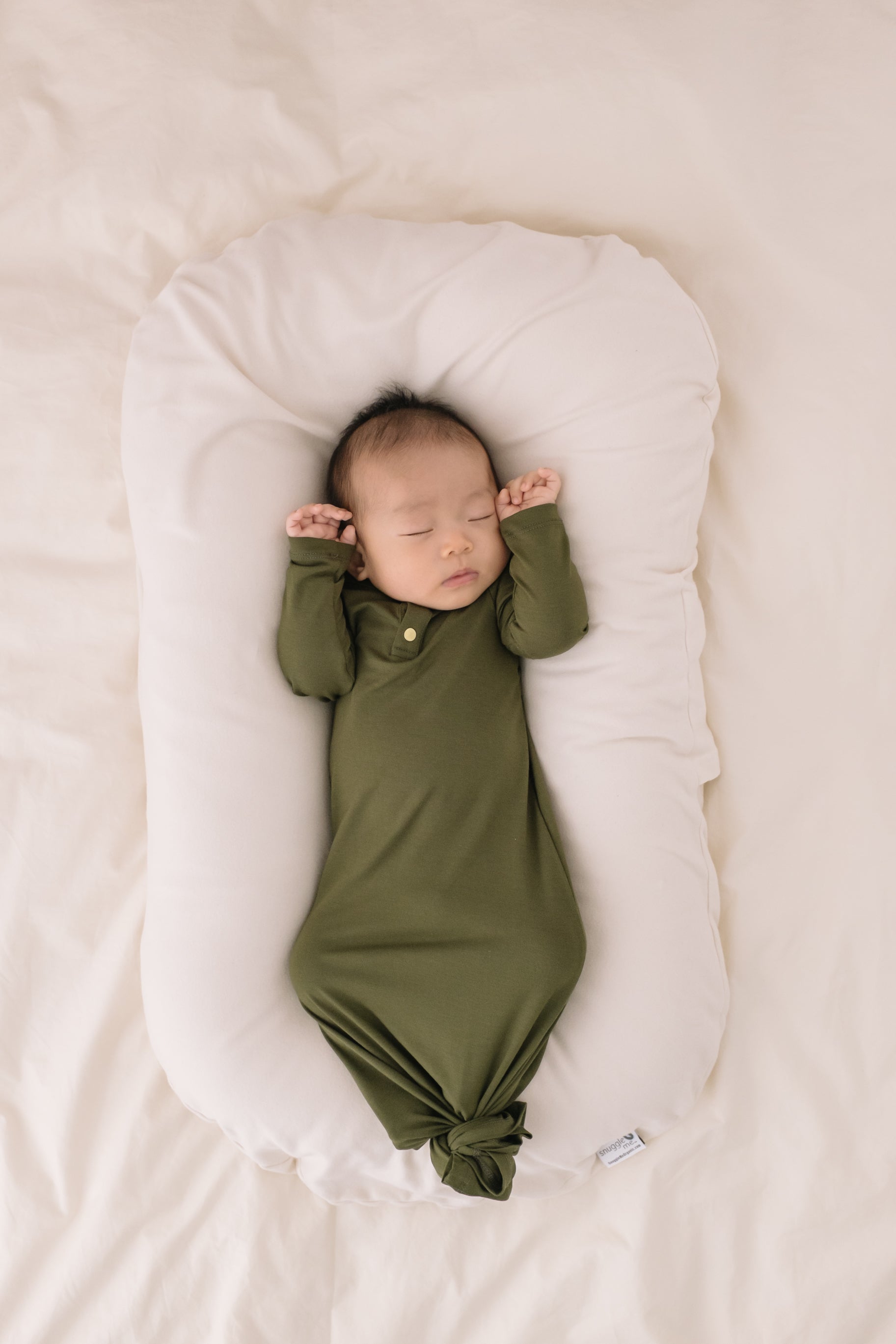 Mom Approved ✔
From Esther Lee, mom to Miles
I used this thing religiously from the day Miles was born. It allows you to free up some hands and place baby in it for a nap, or if you just need some time to rest your arms. You can also use it for bigger babes to lounge in while taking some time to rest, read, or watch their program on TV.
Shop | Snuggle Me Organic Baby Lounger
---
Gift 2: For living hands-free
Wildbird Ring Sling, from $65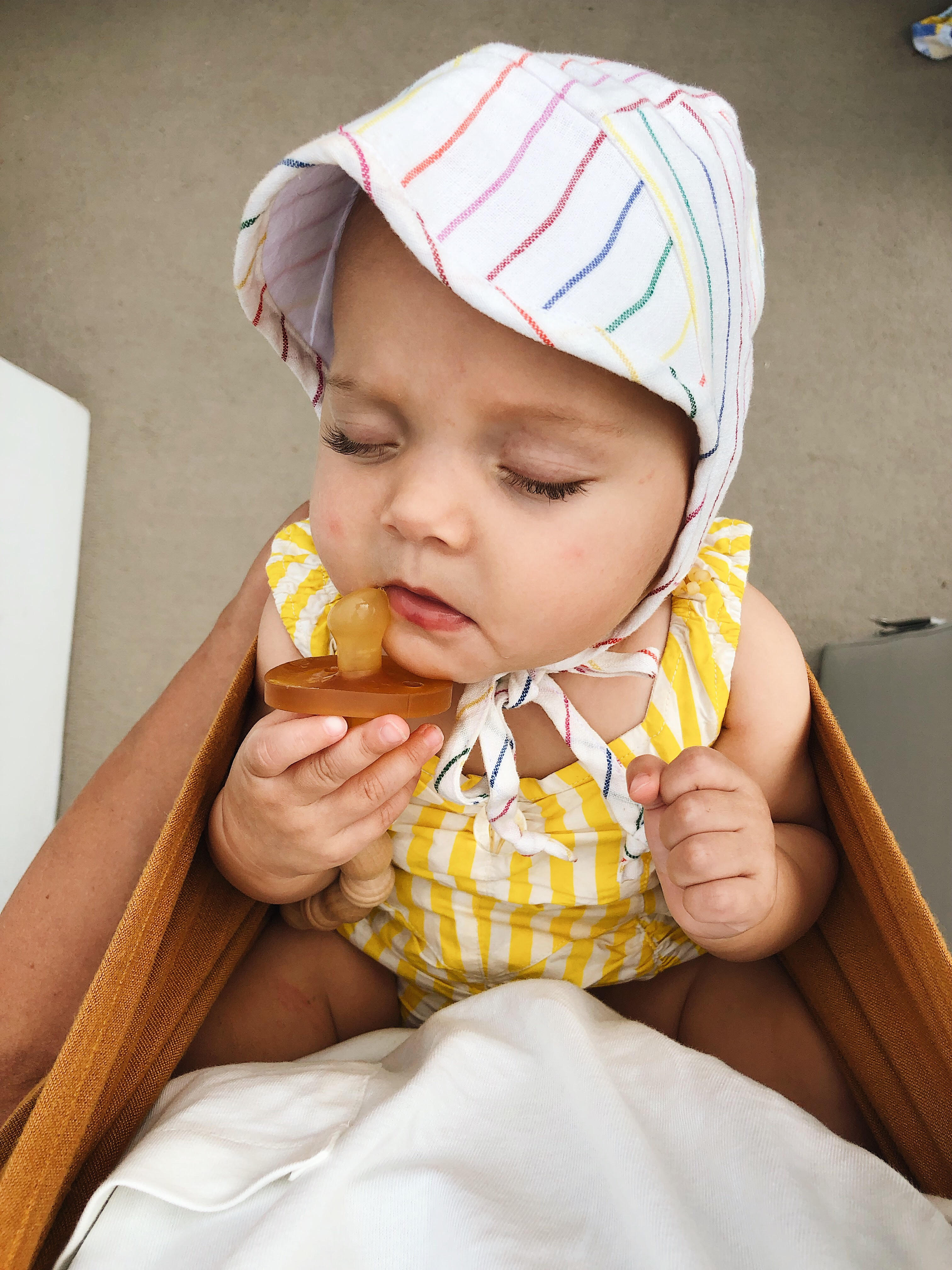 Mom Approved ✔
From Lindsey Badenhop, mom to Finley, Hayden, and Olive
Wildbird has been an absolute huge part of my motherhood journey and it's now one of my favorite items to gift the new mama to be. It's perfect for those early days of snuggling close, but also being hands free to tackle all of the everyday stuff. As baby grows, it's there for the quick trips out of the car, a cool morning walk, or a nap on daddy's chest. It's used countless times a day in our home and it makes me so happy to gift such a meaningful item to someone else.
Shop | Wildbird Ring Sling
---
Gift 3: For Documenting Their Days
The Story of You Baby Book, $120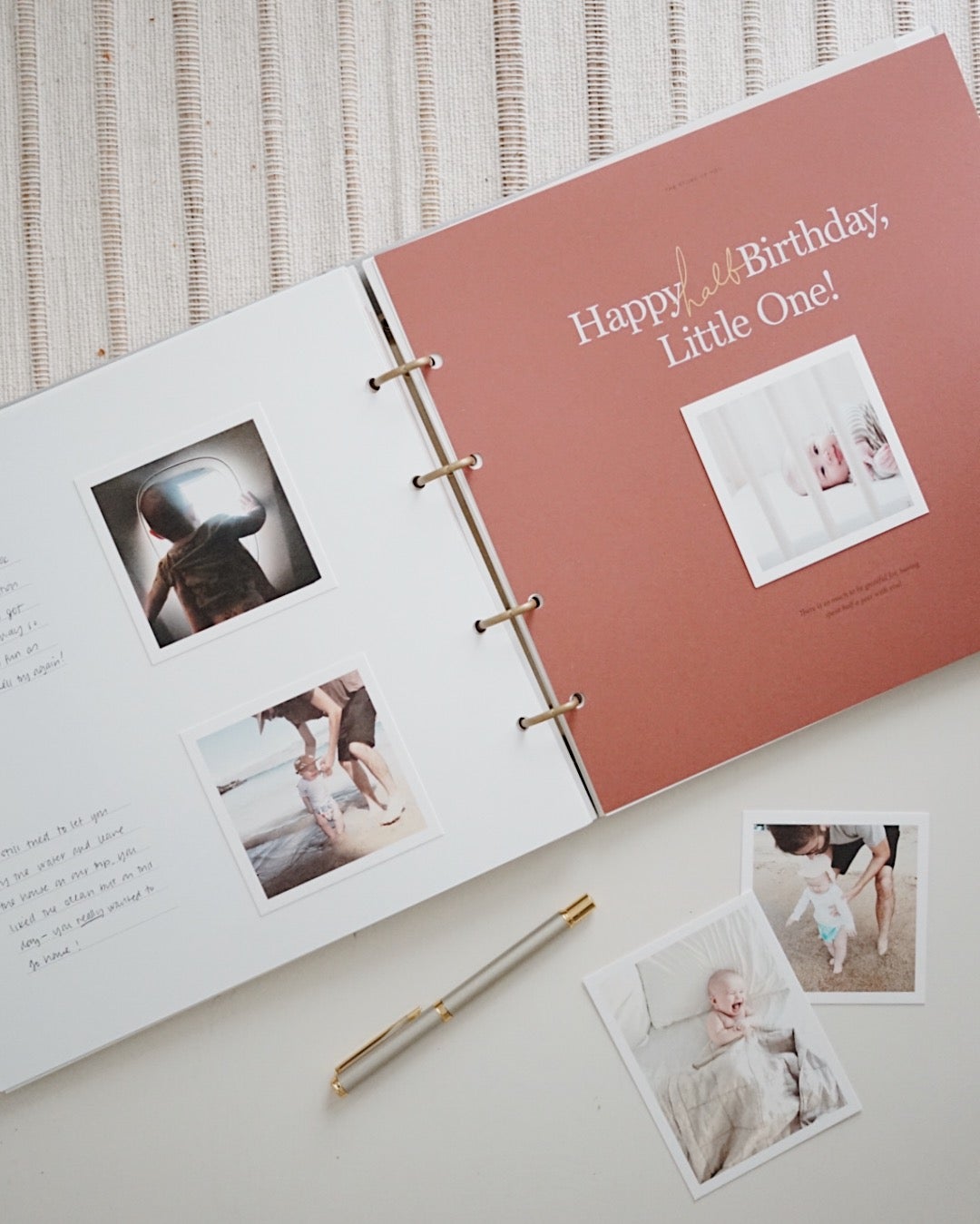 Mom Approved ✔
From Molly Madfis, mom to Arlo
This baby book is exactly what I wanted – a perfect balance of wordy and photo-based, so I wouldn't feel like writing entries was this big daunting task every month. It also feels actually creative to work on, which is kind of crucial when you're home with your newborn. I think a lot of new moms sitting home during the day with their babies can agree, you need something to do besides just watching TV, doing constant laundry, and inhaling food during baby naps. It's a really good excuse to print photos I take of Arlo regularly so they aren't getting lost.
Shop | The Story of You Baby Book
---
Gift 4: for keeping clean
Keekaroo Peanut Changer, $130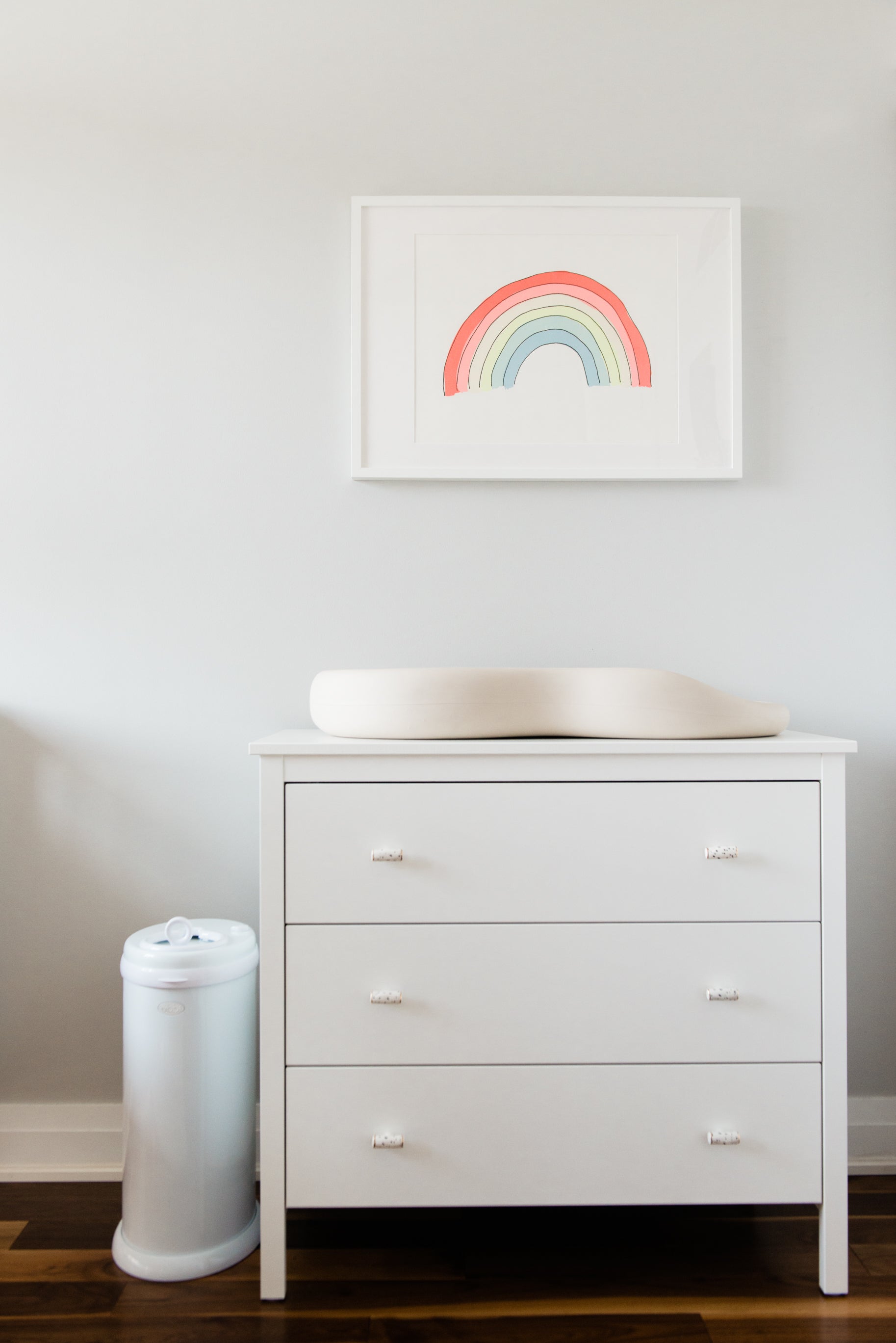 Mom Approved ✔
From Esther Lee, mom to Miles
Ditch the classic changing pad and get this easy-to-clean, water-resistant changer. Made for newborns to up to age 3, it was designed for hospitals, which means it's durable and soft for your baby. The price on this is a bit heftier than a regular change pad, but you'll be saving time and money on washing all of those change pad covers from diaper changes that just don't go as planned! This is my favorite item I received by a long shot.
Shop | The Keekaroo Peanut Changer
---
Gift 5: For the comfiest little one
The Ollie Swaddle, $65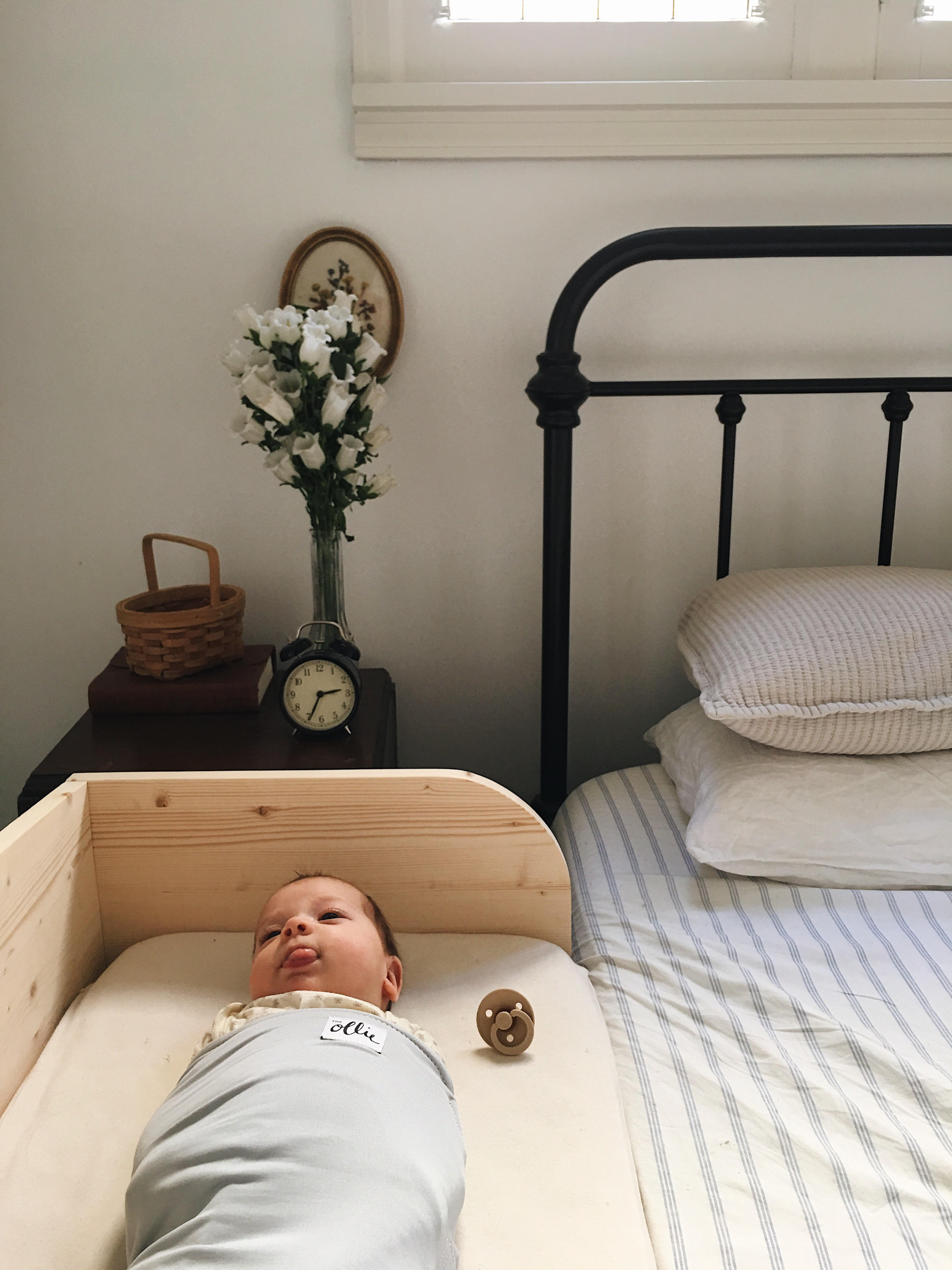 Mom Approved ✔
From Lindsey Badenhop, mom to Finley, Hayden, and Olive
This one is a new product to us, as we were just gifted it with our third baby. Holy moly, it is a little miracle worker. For us, Olive instantly started sleeping from two hour shifts, to four; which is everything in new mama world. Not only has it worked so well for us, but they are so easy to use and make getting swaddled happen in a pinch of time.
Shop | The Ollie Swaddle
---